If you're looking for toddler activities to do at home then you've found the right spot! We have so many activities for toddlers that you're 1, 2 or 3 year old will be entertained for at least a year! We have toddler craft activities, lots of sensory play (including sensory bins and sensory bottles for toddlers) and recipes and messy play too!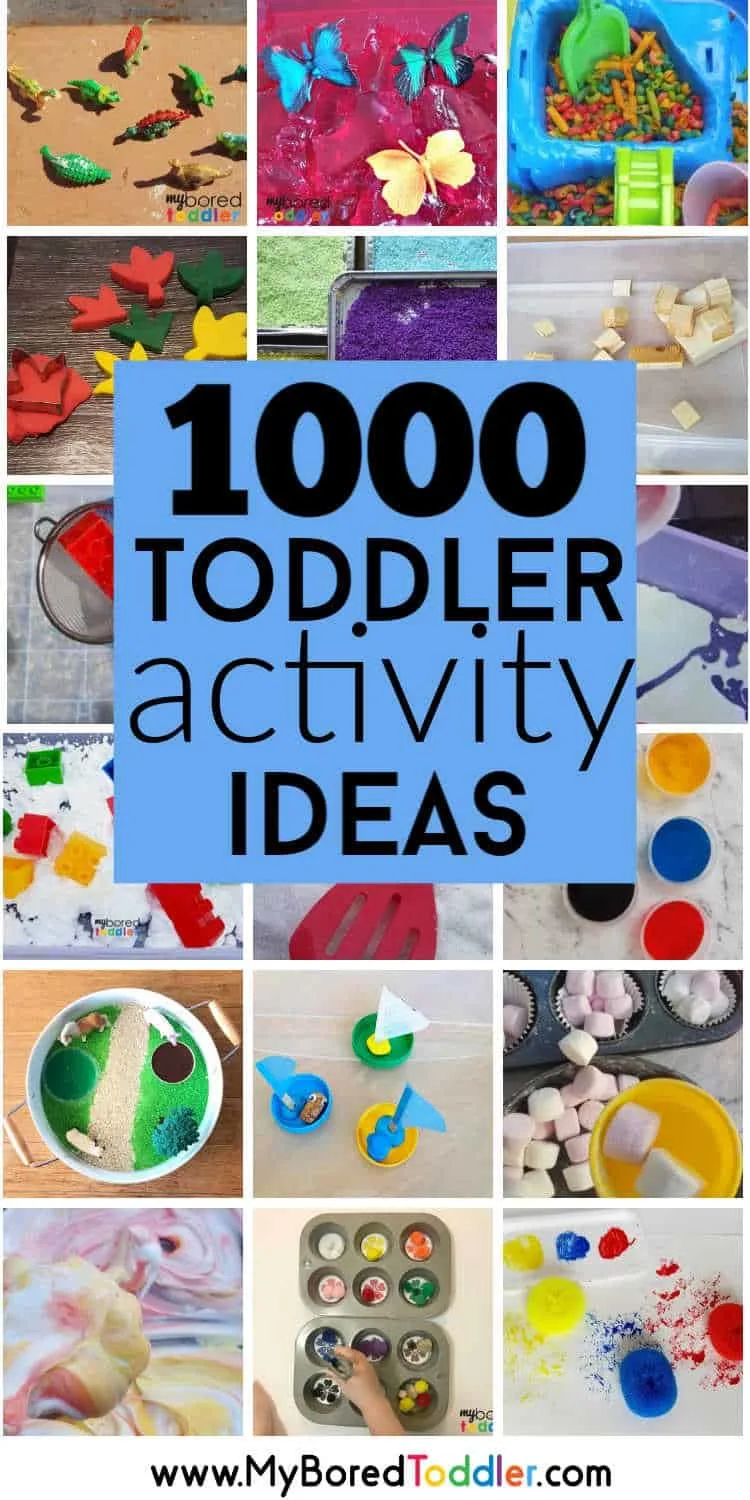 I started this site because I was struggling to find simple and fun activities for toddlers that I could do at home. We now have a great collection of toddler activities to suit almost every occasion. In fact we now have almost 1000 activities for toddlers on this site! I've been asked to put them all together in one location so that people can easily refer to them, so here you go!
Before we get started you might want to join our Facebook Group full of other toddler parents and educators - it's a great free group where we share lots of activities and ideas. We also share lots of ideas on Instagram too (you can share yours too - use #MyBoredToddler). You might even want to create a bored jar full of activity ideas for when you need them.
You might also like to know what I keep in my craft box - you can find everything HERE in my Amazon Store where I recommend my favorite toddler activity resources and craft supplies.
If you want a quick start guide you will love my downloadable (and FREE) weekly toddler activity plan - it's a full 7 days of planned for you INEXPENSIVE and SIMPLE toddler activity ideas. Simple save the document on your computer, iPad or phone and click on each days links for a new toddler activity idea. Click HERE to get yours.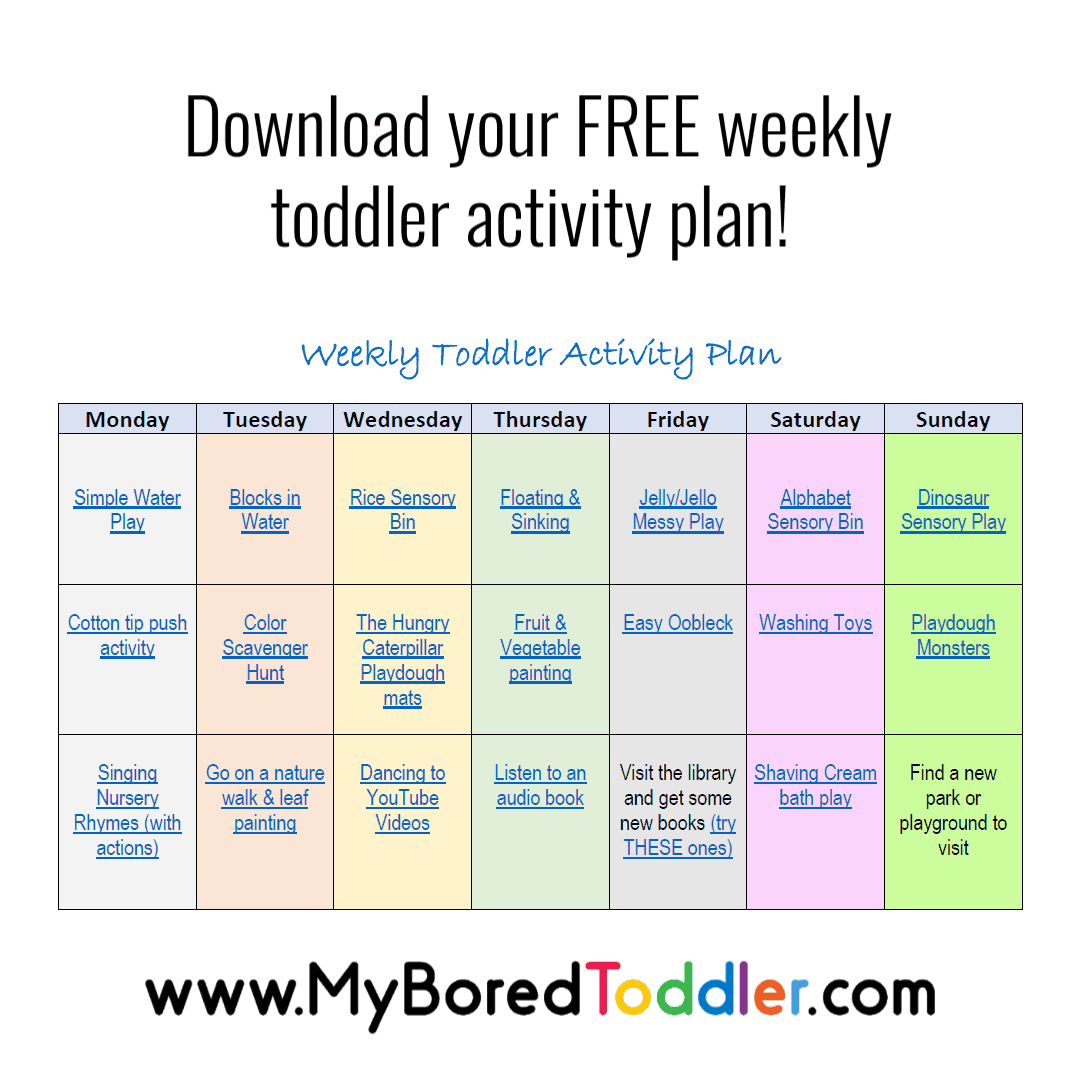 Activities for Toddlers (that are easy to do at home!)
If you're looking for sensory play ideas for your baby or toddler then you'll find our huge range of sensory activities HERE. This collection includes sensory activities, bins and bottles for all seasons and special occasions too.
Seasonal Activities for Toddlers
It's great to do different activities with your toddler based on the current season. We've got a growing collection of crafts, activities and sensory play for each season. You can find them all by clicking the season that you're looking for:
Special Occasions
Special occasions are a perfect opportunity to get out the craft box and get some toddler activities happening! Because there are so many great ideas for each of these you can easily find the ones you need below.
Books for Toddlers
Reading is one of the best toddler activities you can partake in, and we have some great book lists for you to choose from. A great place to start is 50 Great Books for Toddlers and then you can find all of our other book recommendations HERE.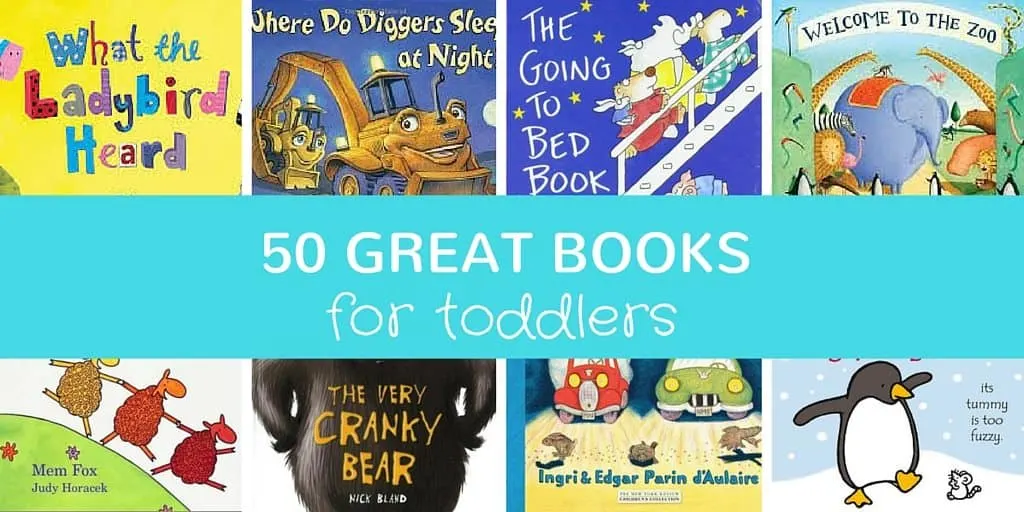 Educational Activities for Toddlers
Early learning experts always recommend that you focus on play based toddler activities at this age - no worksheets and flashcards, just good old fashioned playing! That doesn't mean that your toddler isn't learning during these activities - in fact toddlers learn best while they are playing. If you want some activities for toddlers that have a more specific educational focus you might enjoy:
Thematic Activities for Toddlers
Do you love using themes for your toddler activities? I know I love doing this. We'll pick a topic, go to the library and grab lots of books about the topic and then get stuck into lots of hands on activities. Some of the themes we have ready to go are:
Join a toddler play challenge!
One of the activities that our readers (especially those in our Facebook group) have found the most beneficial is taking part in our FREE play challenges. These are challenges encouraging you to participate in SIMPLE and INEXPENSIVE toddler activities. You can join in any of these challenges by clicking the links below. I recommend only doing one at a time. Once you join up you'll receive an email with everything you need for the entire challenge, and a new activity each day.
Simple Sensory Bin Challenge
Baking with Toddlers Challenge
We also have some Special Occasion Challenges too which run each year.
Halloween toddler activity challenge
Easter craft & activities challenge
If you want to keep your toddler busy makes sure you join our Facebook Group and follow us on Facebook, Twitter, Instagram and Pinterest.
If you found this collection of toddler activity ideas useful why not Pin it on Pinterest (you can also follow us on Pinterest)