If you're looking for toddler activities then you've found the right spot! We have so many activities for toddlers that you're 1, 2 or 3 year old will be entertained for at least a year! We have toddler craft activities, lots of sensory play (including sensory bins and sensory bottles for toddlers) and recipes and messy play too!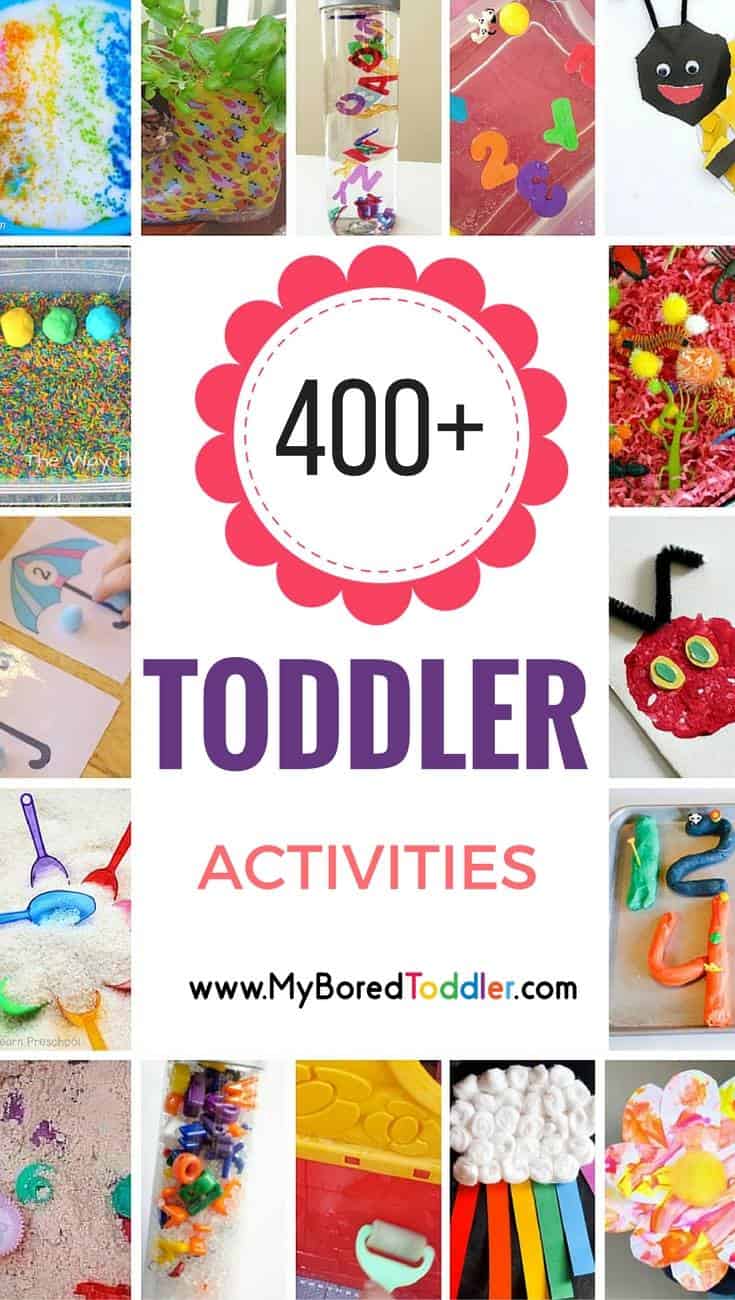 I started this site because I was struggling to find simple and fun activities for toddlers. We now have a great collection of toddler activities to suit almost every occasion. In fact we now have almost 1000 activities for toddlers on this site! I've been asked to put them all together in one location so that people can easily refer to them, so here you go!
Before we get started you might want to join our Facebook Group full of other toddler parents and educators – it's a great free group where we share lots of activities and ideas. We also share lots of ideas on Instagram too (you can share yours too – use #MyBoredToddler)
You might also like to know what I keep in my craft box – you can find everything HERE in my Amazon Store where I recommend my favorite toddler activity resources and craft supplies. 
400+ Activities for Toddlers
If you're looking for sensory play ideas for your baby or toddler then you'll find our huge range of sensory activities HERE. This collection includes sensory activities, bins and bottles for all seasons and special occasions too.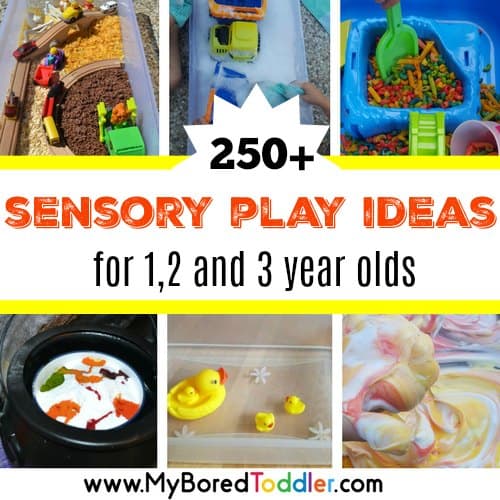 Seasonal Activities for Toddlers
It's great to do different activities with your toddler based on the current season. We've got a growing collection of crafts, activities and sensory play for each season.  You can find them all by clicking the season that you're looking for:
Special Occasions 
Special occassions are pefect occassions to get out the craft box and get some toddler activities happening! Because there are so many great ideas for each of these you can easily find the ones you need below.
Books for Toddlers 
Reading is one of the best toddler activities you can partake in, and we have some great book lists for you to choose from. A great place to start is 50 Great Books for Toddlers  and then you can find all of our other book recommendations HERE.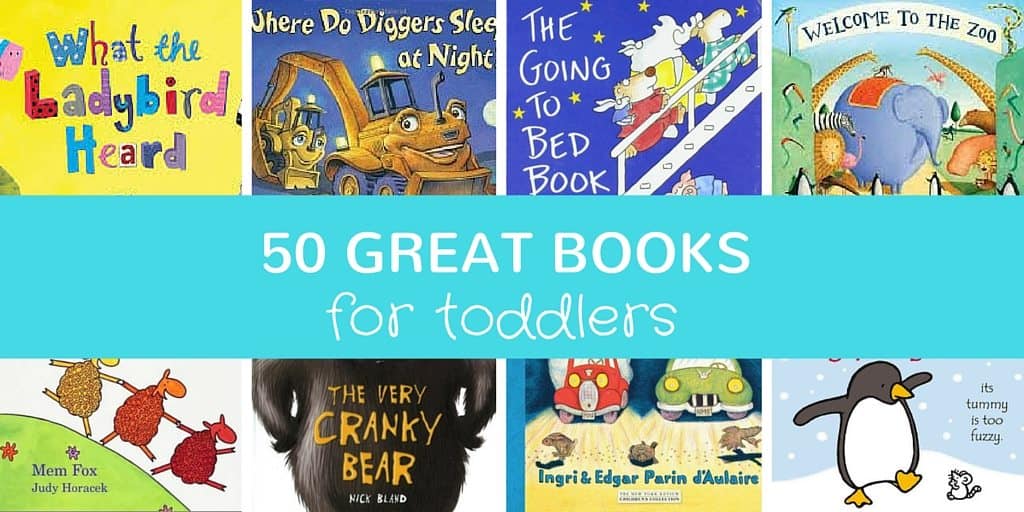 If you want to keep your toddler busy makes sure you subscribe to our weekly newsletter and follow us on Facebook, Twitter,  Instagram and Pinterest.