Do you love sensory bottles as much as we do? One of the easiest forms of sensory play for babies and toddlers is a sensory bottle. They are so simple to make and once you make them they last a really long time! If you're looking for inspiration for sensory bottles for toddlers then this post will have you sorted. We have over 20 easy sensory bottles that YOU can easily make at home.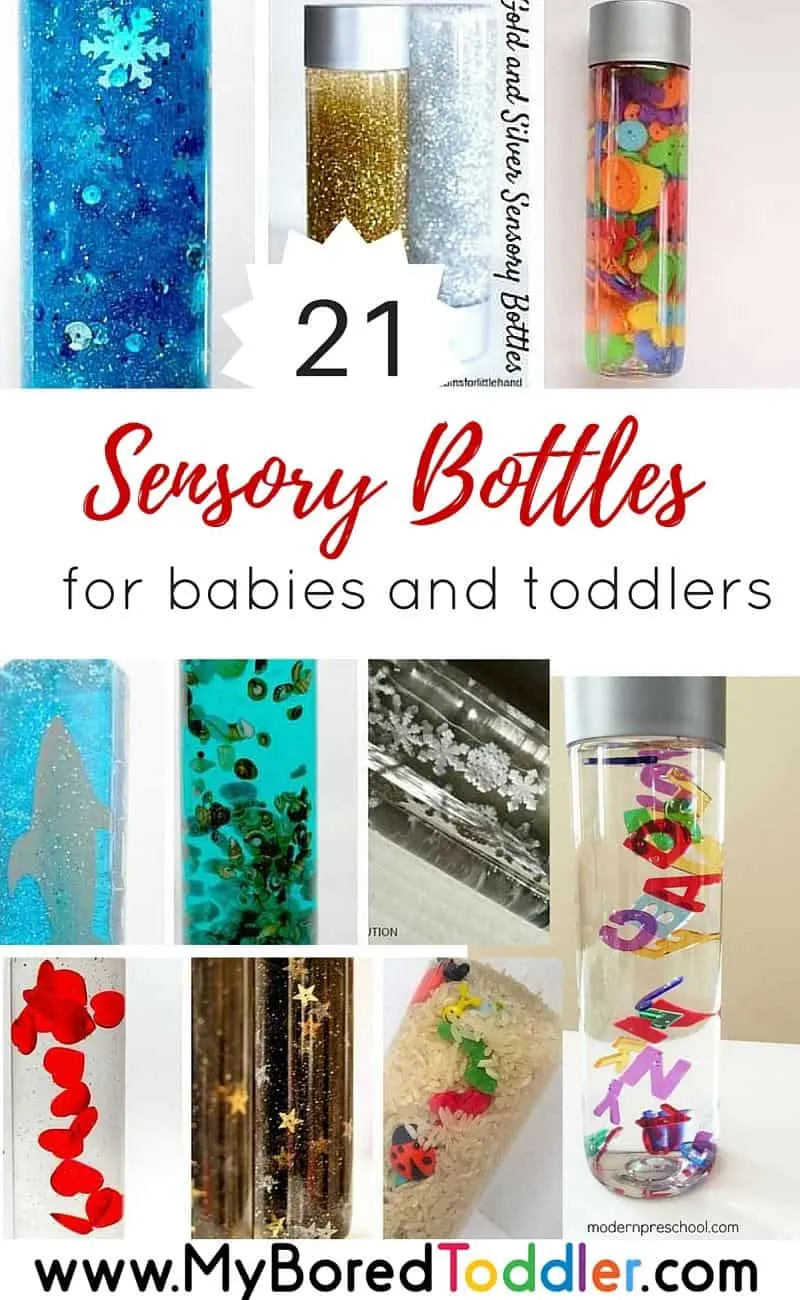 Sensory Bottles for Toddlers and Babies
Sensory bottles for toddlers and babies are very popular and can be used to stimulate, entertain or calm a child. They are generally clear bottles (we love these ones) filled with a variety of items. They are so easy to make - I promise! While some of these look pretty impressive, you'll be amazed at how much fun your toddler will have with the simple sensory bottles too. An empty water bottle filled with rice takes minutes to make and they'll love it!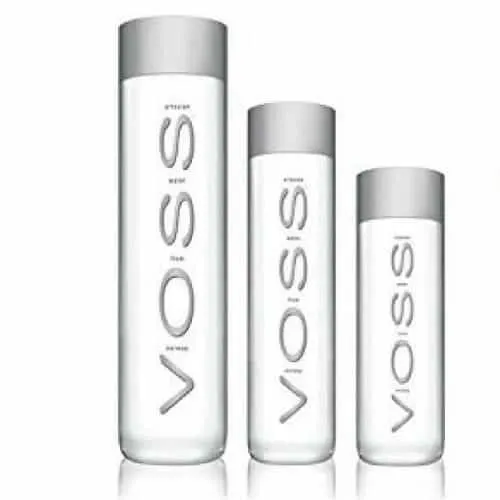 If you're keen to make some sensory bottles of your own, then these ideas will give you some inspiration. If you make some of them I'd love to see it - make sure you pop into our Facebook group or share a pic on Instagram (tag #MyBoredToddler so we can see it!).
How to make your own Sensory Bottle
Making a sensory bottle can be really simple. We've found 20 great ideas for toddler sensory bottles, but making your own is as simple as filling a bottle with a variety of items. You can use an old plastic bottle, or if you would like them to look a lot nicer, we recommend using these plastic bottles. You can get them in small, medium and large sizes.
Some of our favorite items to fill these with include:


If you want make your sensory bottles even more fun, we recommend these great ideas below.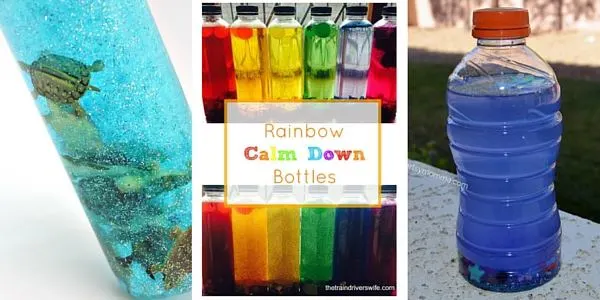 Swimming Turtle Sensory Bottle from Sunny Day Family
Rainbow Calm Down Bottles from The Train Drivers's Wife
Outer Space Discovery Bottle from Artsy Momma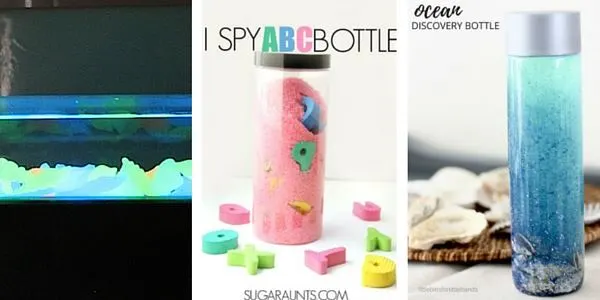 Glow in the Dark Sensory Bottle from Sunny Day Family
ABC Sensory Bottle from Sugar Aunts
Ocean Discovery Bottle from Little Bins for Little Hands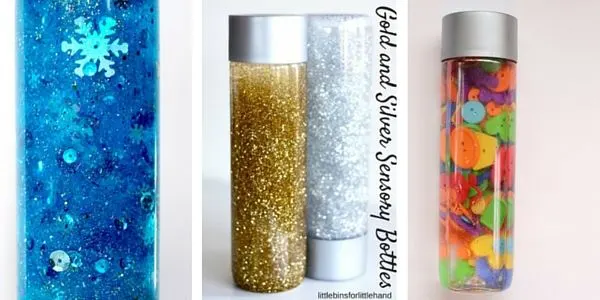 Frozen Inspired Sensory Bottle from Rhythms of Play
Glitter Sensory Bottle from Little Bins for Little Hands
Button Sensory Bottles from Pleasantest Thing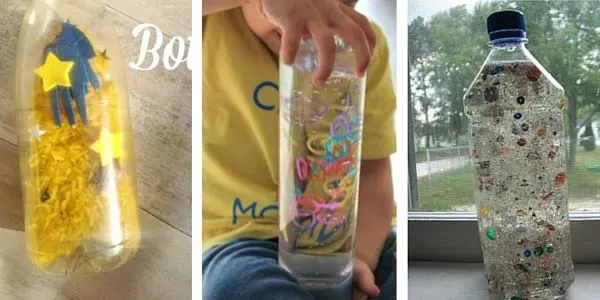 Seaside Sensory Bottle from Crafts on Sea
Loom Band Sensory Bottle from In the Playroom
I Spy Bottle from Walking By the Way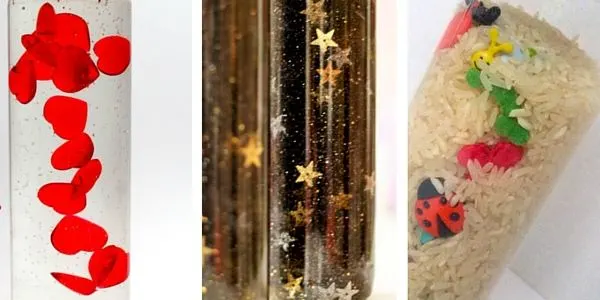 Slow Falling Hearts from Rhythms of Play
Star Gazing Sensory Bottle from Pre-K Pages
Spring Sensory Bottle from The Jenny Evolution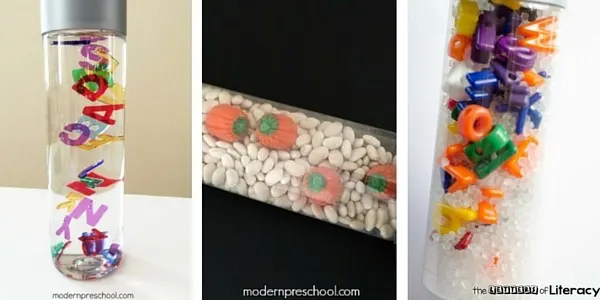 Rainbow Letters (great for a light table) from Modern Preschool
5 Little Pumpkins from Modern Preschool
Letter Matching sensory bottle from The Letters of Literacy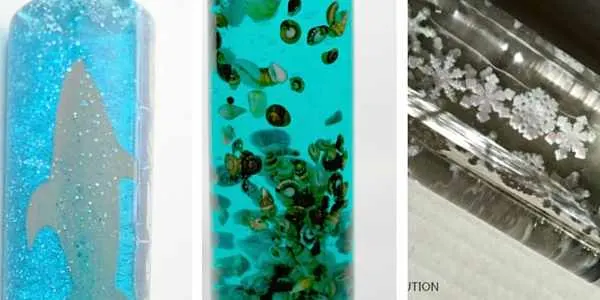 Shark Sensory Bottle from Stir The Wonder
Sea Shells from Rhythms of Play
Snowflake Sensory Bottle from The Jenny Evolution
If you're keen to take your sensory play further you might like to take our FREE 10 Simple Sensory Play Challenge. You can join up HERE.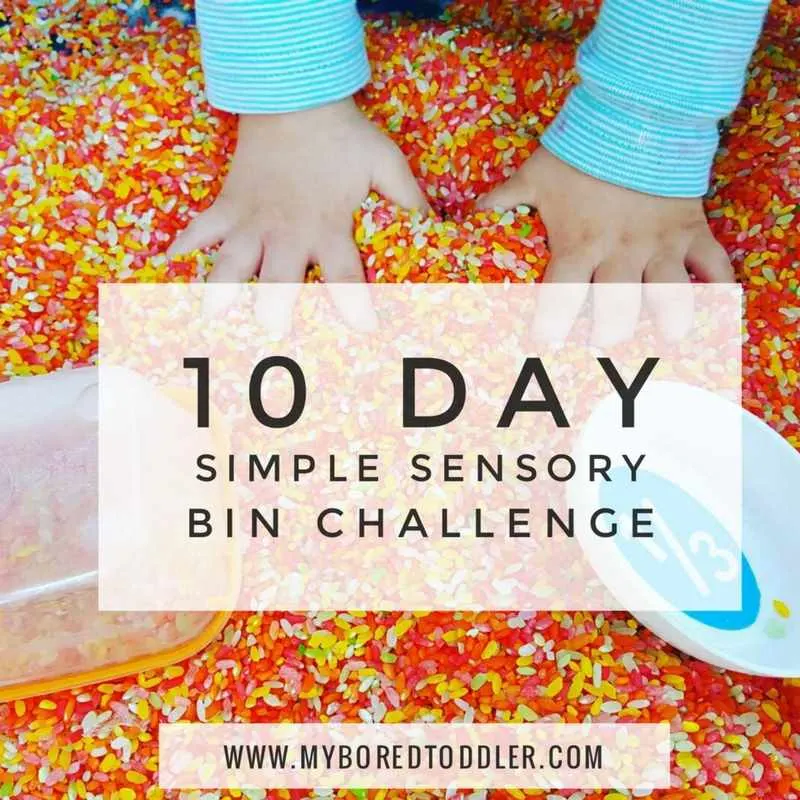 If you want to keep your toddler busy makes sure you subscribe to our weekly newsletter and follow us on Facebook, Twitter , Pinterest and Instagram.
Some other posts you may like are:
Sensory Bin Ideas for Toddlers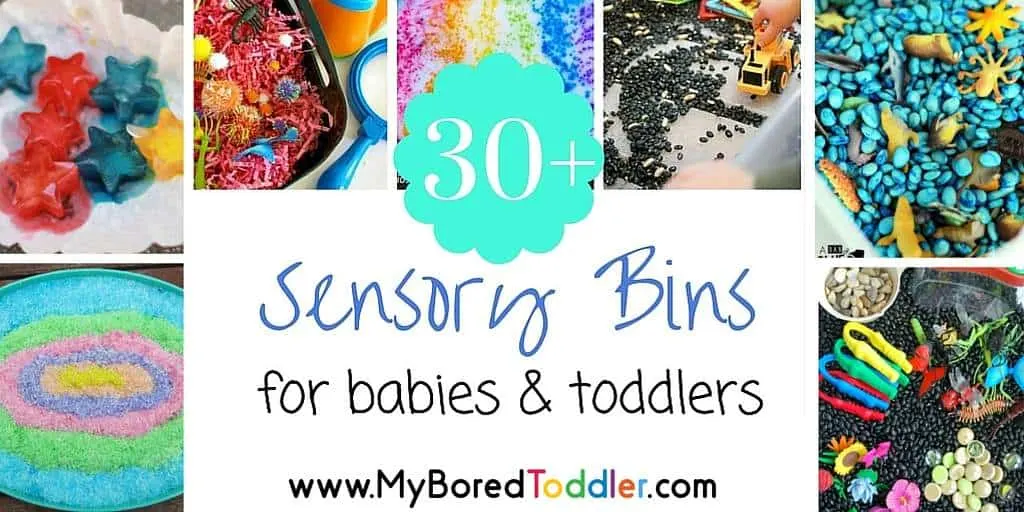 Water Play Activities for Babies and Toddlers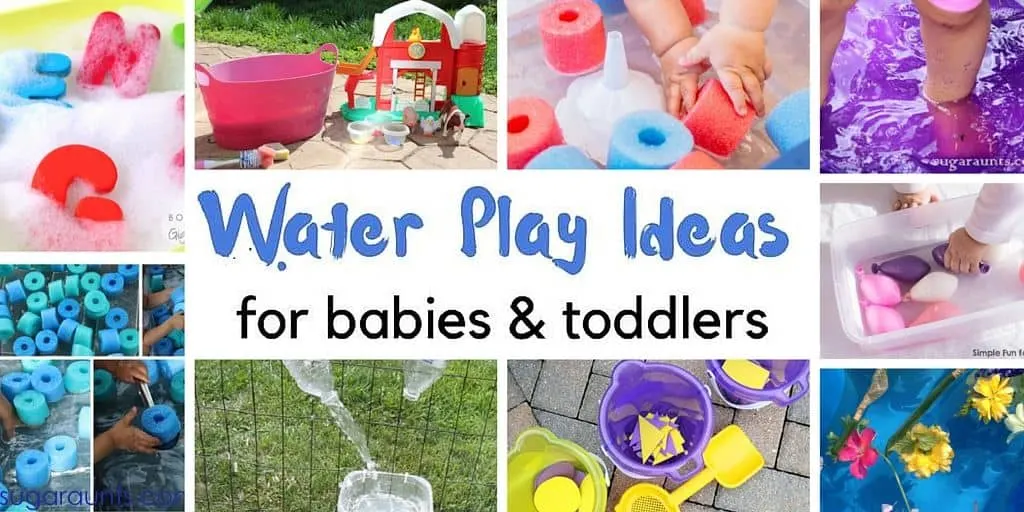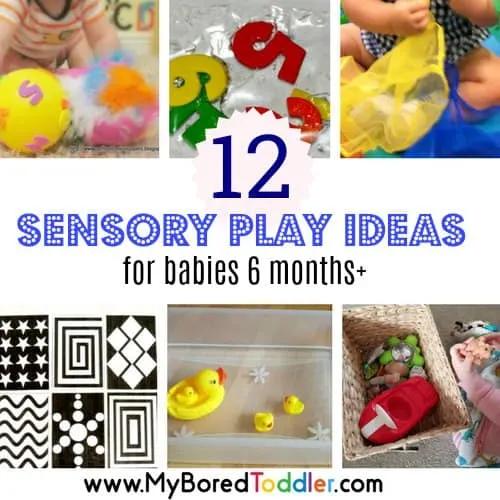 If you enjoyed these toddler sensory bottle ideas why not Pin it on Pinterest