Planning science experiments for toddlers and preschoolers is so much easier than you might think. A lot of people consider science to be 'too hard' but I"m going to show you how much fun it is! These play based science activities are perfect for 1 – 5 year olds.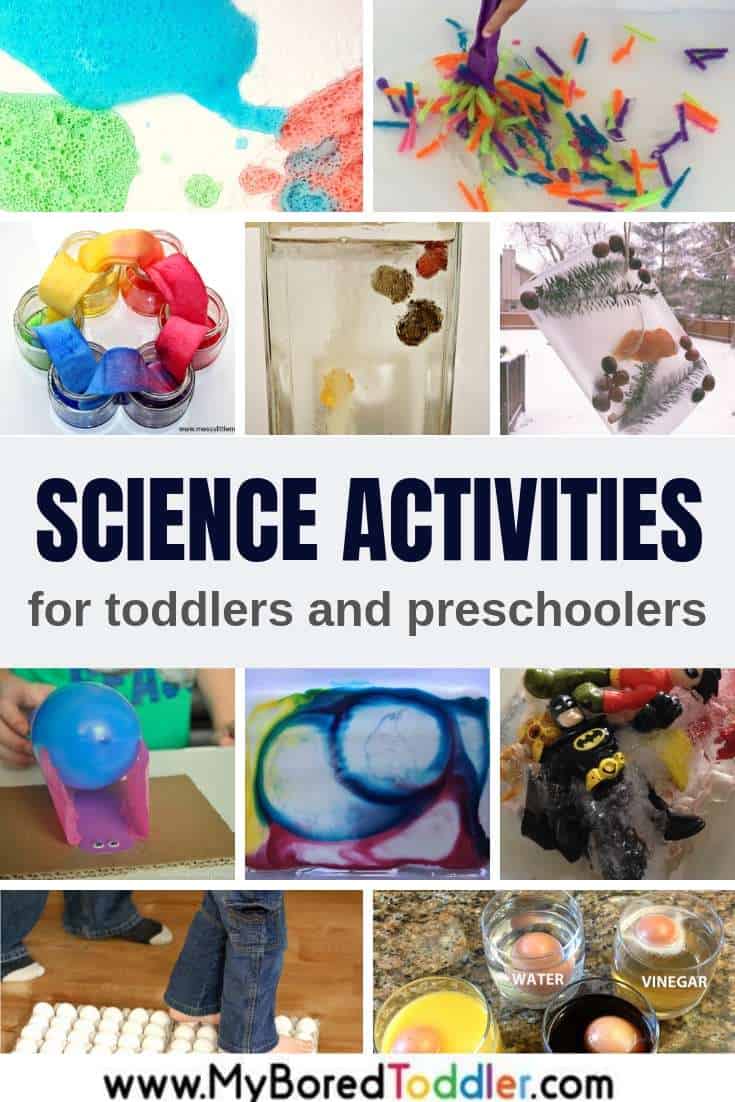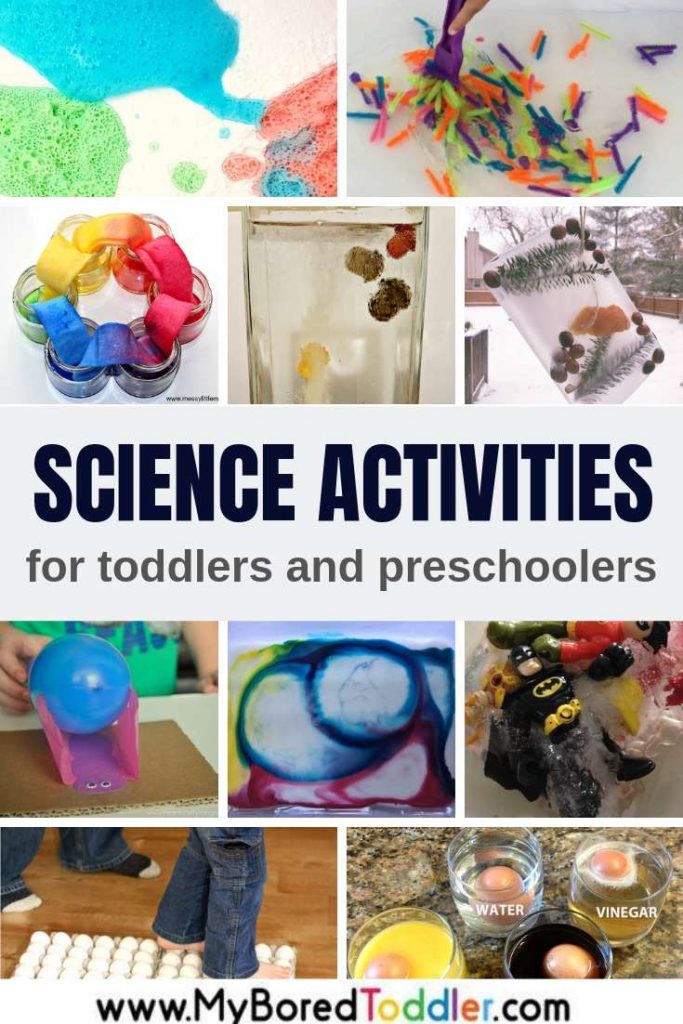 Science Experiments for Toddlers and Preschoolers 
When people think of learning activities for toddlers and preschoolers, the focus is normally on numeracy and literacy. We focus on teaching the alphabet and learning to count but forget about the importance of science.
In early education, science is all about exploring, investigating, asking questions, trial and error and generally having fun! Science takes play-based learning to a whole new level.
If you're looking for STEM or science related toys you might enjoy some of these ones below:


Science Activities for Toddlers
Let's go! Don't forget to share some pictures of your toddler engaged in these activities in our Facebook group or on Instagram (follow @myboredtoddler and use #MyBoredToddler so we can all see).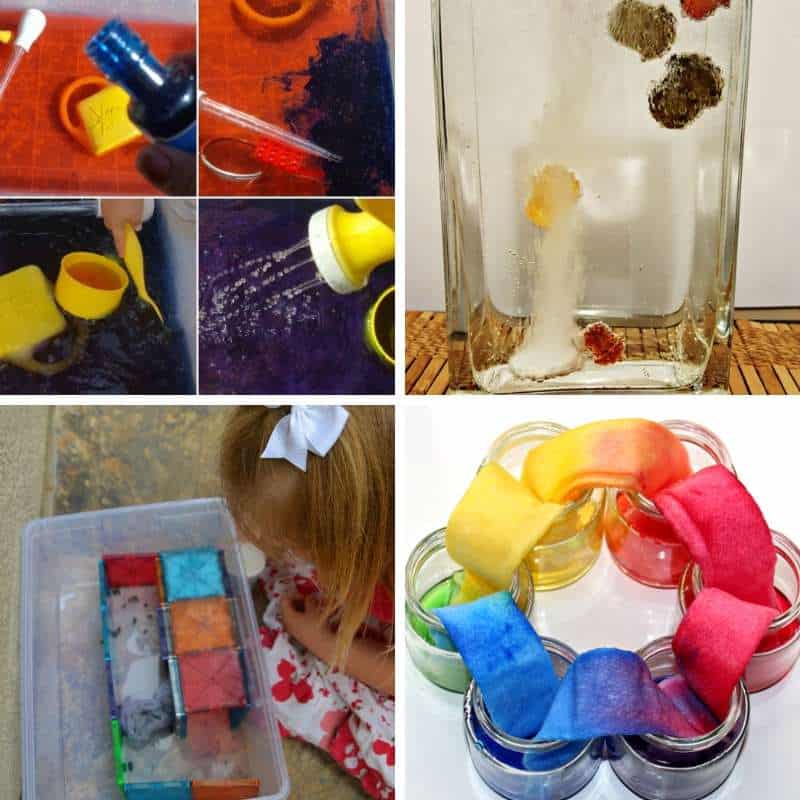 Dancing Acorns – Hands-on Teaching Ideas
Roly Poly Adventures – Capri Plus 3
Rainbow Walking Water Experiment – Messy Little Monster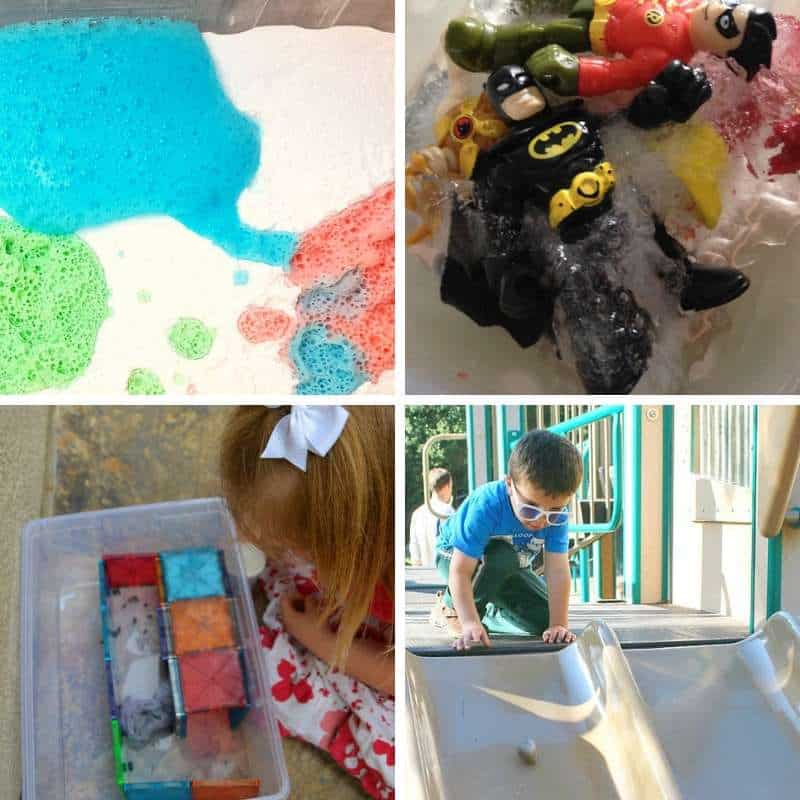 Colorful Fizzing Sensory Bin with Vinegar and Baking Soda
Batman Science: Escape from Ice Mountain – Crafts on Sea
Dissolving, Expanding and Bouncing Egg Science – Blue Bear Wood
Playground Science for Kids: Exploring Ramps and Friction on a Slide – Buggy and Buddy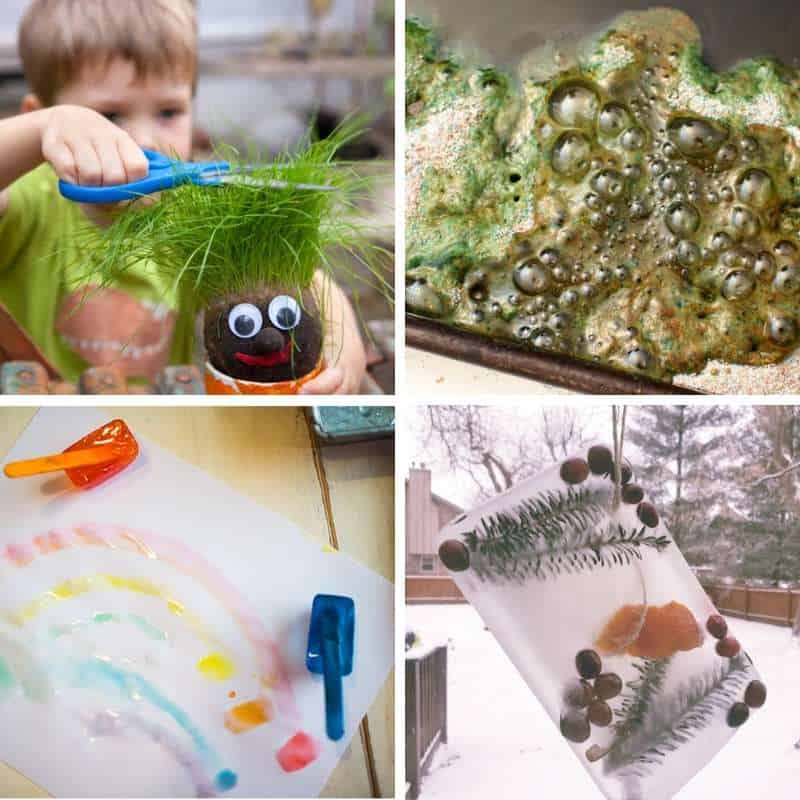 Grass Heads – Red Ted Art
Magic Fizzy Sand – Pink Stripey Socks
Ice Cube Painting – Sixth Bloom
Nature Art with Ice – Edventures with Kids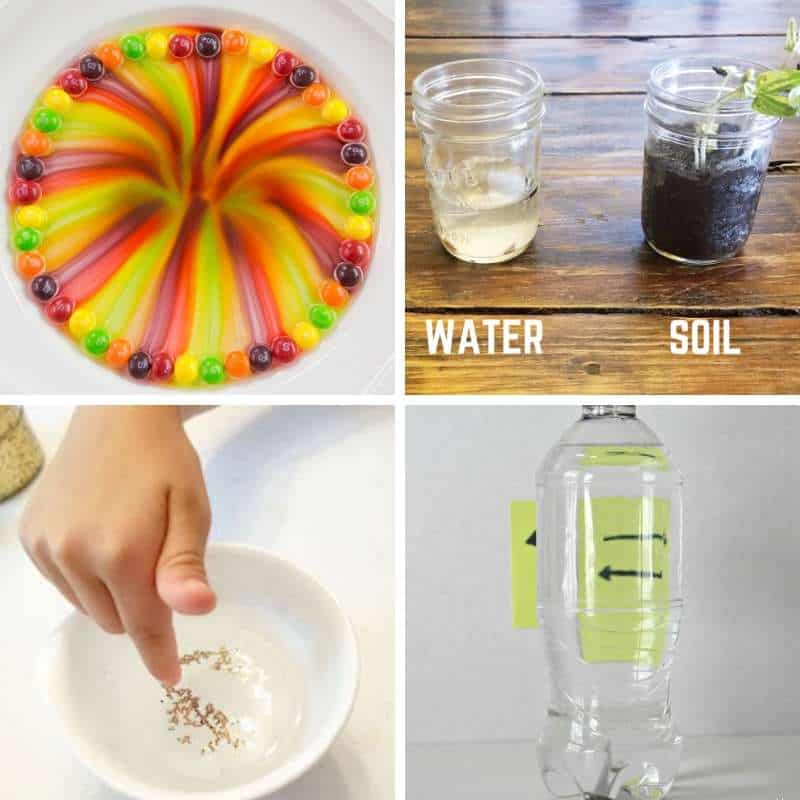 EasyRainbow Skittles Science – Fun with Mama
Garden Science Experiment – From Engineer to SAHM
Sparkly Earth Science Experiment – Preschool Powol Packets
Simple Light Refraction Experiment – Look We Are Learning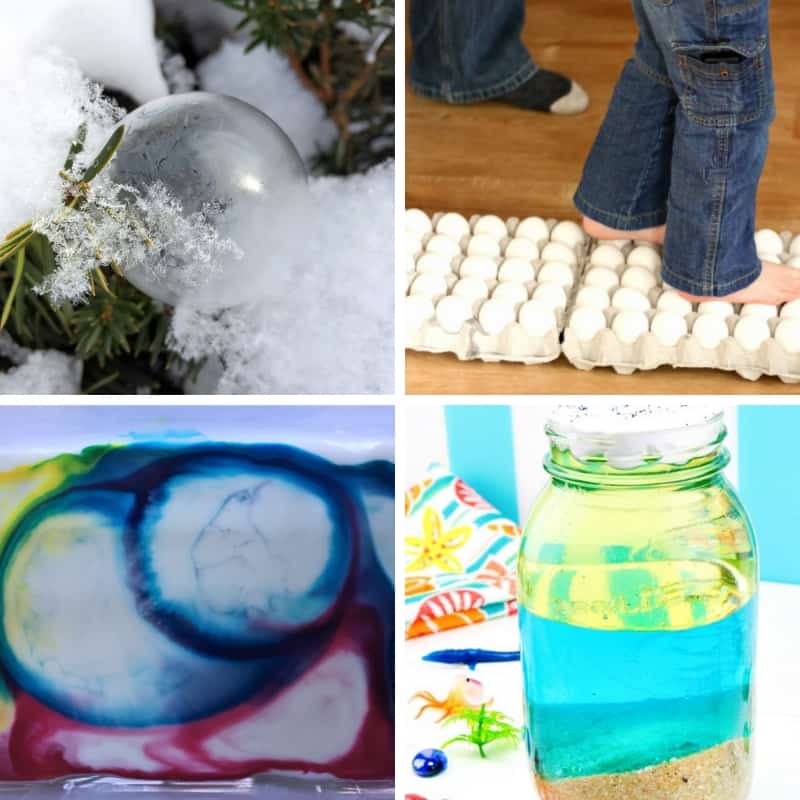 How to Make Frozen Bubbles – Fireflies and Mud Pies
Walking on Eggs – A Dab of Glue Will Do
Magic Milk Experiment – Curious and Geeks
Easy Ocean Life Experiment – Natural Beach Living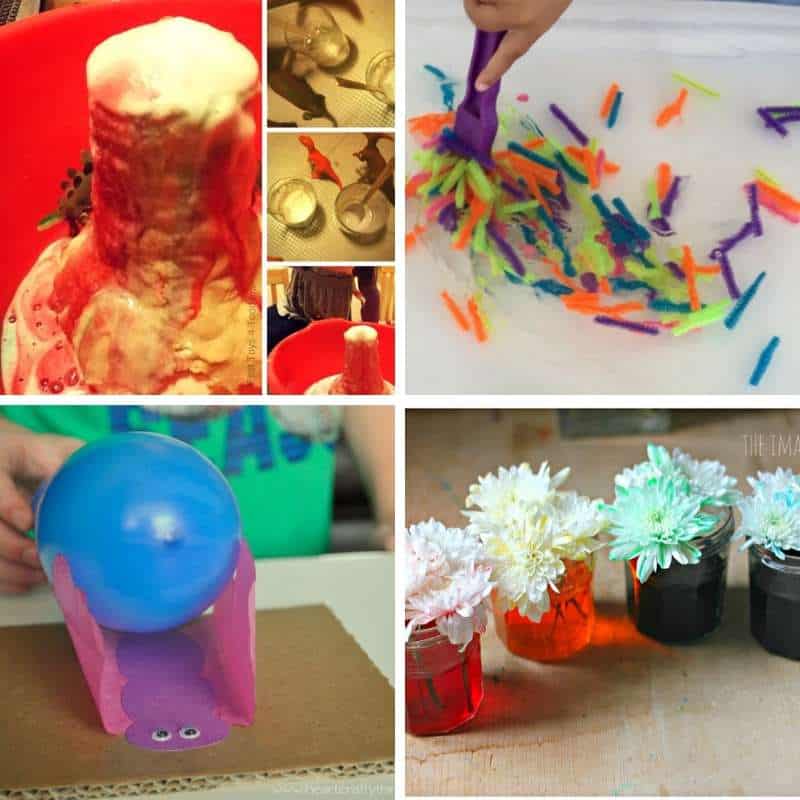 Dinosaurs and Volcano Science Experiment – Best Toys 4 Toddlers
Pipe Cleaner Magnetic Water Play – Modern Preschool
Static Electricity Butterfly Experiment – I Heart Crafts Things
Dyed Flowers – The Imagination Tree
If you enjoyed these science experiments and activities for toddlers then please share a few photos in our Facebook Group or on Instagram – use #MyBoredToddler
If you're looking for more toddler learning activities you might enjoy…
Play Based Math Activities for Toddlers