If you are looking for sensory play ideas for toddlers we have you sorted! We've got toddler sensory bins, toddler sensory bags, sensory challenges and so much more! With over 250 toddler sensory play ideas aimed specifically at 1,2 and 3 year olds, you'll find a sensory activity for every season and special holidays too!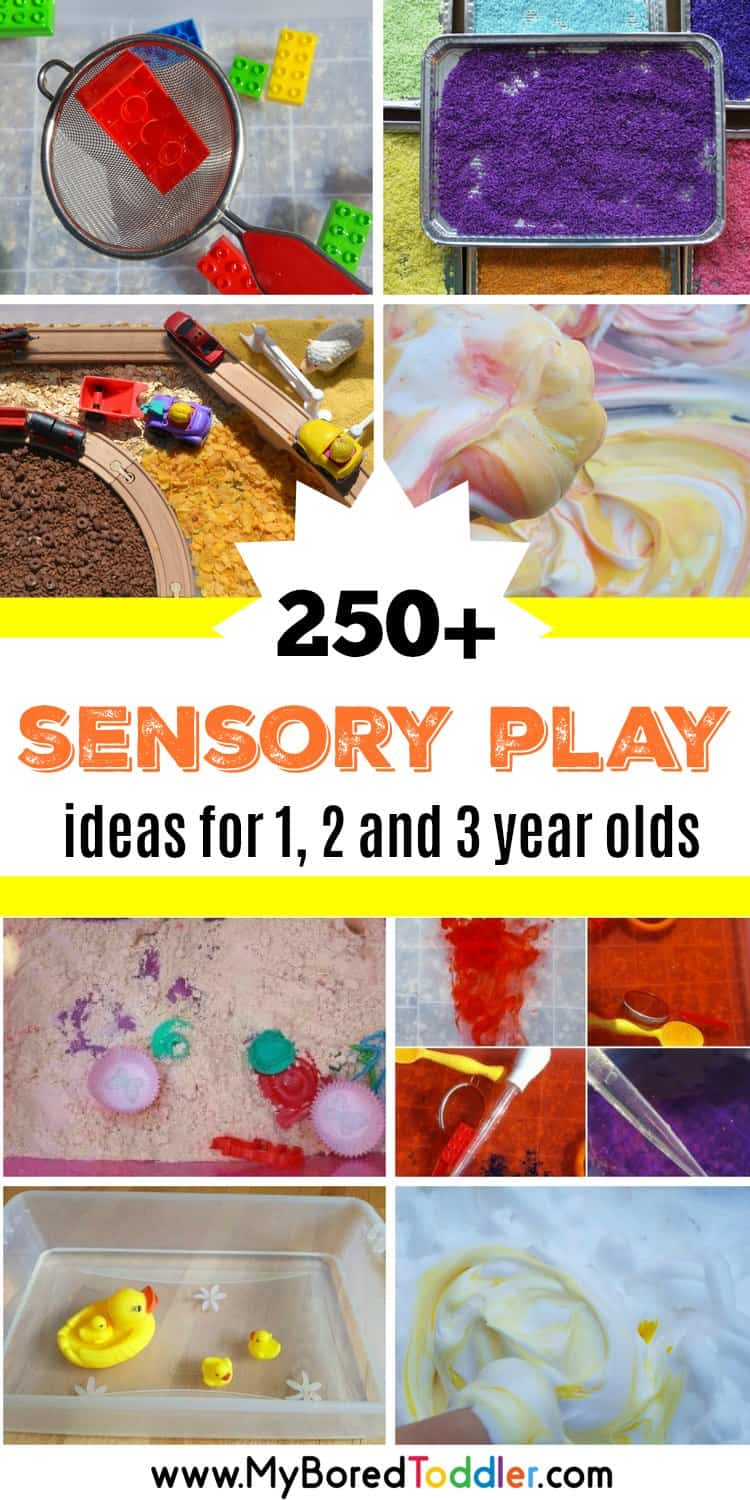 Sensory Play Ideas for Toddlers
As a parent, you may be wondering what all the fuss is about when it comes to sensory play. Before having kids there's a really good chance you'd never even heard of the term sensory bin or been encouraged to have your baby or toddler take part in messy or sensory play.
Sensory play seems to be a term that is talked about a lot in an educational setting, but it doesn't get mentioned as much in the parenting setting.
When I started running toddler play groups I realized that many people were unaware of the benefits and purpose of sensory play. Once they saw it in action they were really keen to do the same at home but were often unsure where to start.
I lost track of the number of people who told me that they had a sand and water table but never put anything in it other than sand or water!
Trust me, there are WAY MORE things that you can put in a sand and water table! Sensory tables are only the beginning too - there are so many other ways to engage your toddler in sensory experiences.
As a teacher, sensory play is something we are so used to including in our activity plans that we often forget that not everyone is aware of the reasoning behind it.
What Is Sensory Play and Why Is it Important for Toddlers?
Sensory play is a type of play that engages a child's senses through hands-on exploration of different materials, textures, and sensations.
It allows children to use their sense of touch, smell, taste, sight, and hearing to learn about the world around them and develop a deeper understanding of different concepts and ideas.
Sensory play is something that you can start with babies and then continue as they grow into a toddler and preschooler. Many preschool and kindergarten teachers include sensory play in their classroom planning as well, and these activities work just as well at home as they do in an educational setting.
If you're new to sensory play and it all seems a little overwhelming you might like take our FREE 10 day simple sensory Play Challenge - you can sign up HERE.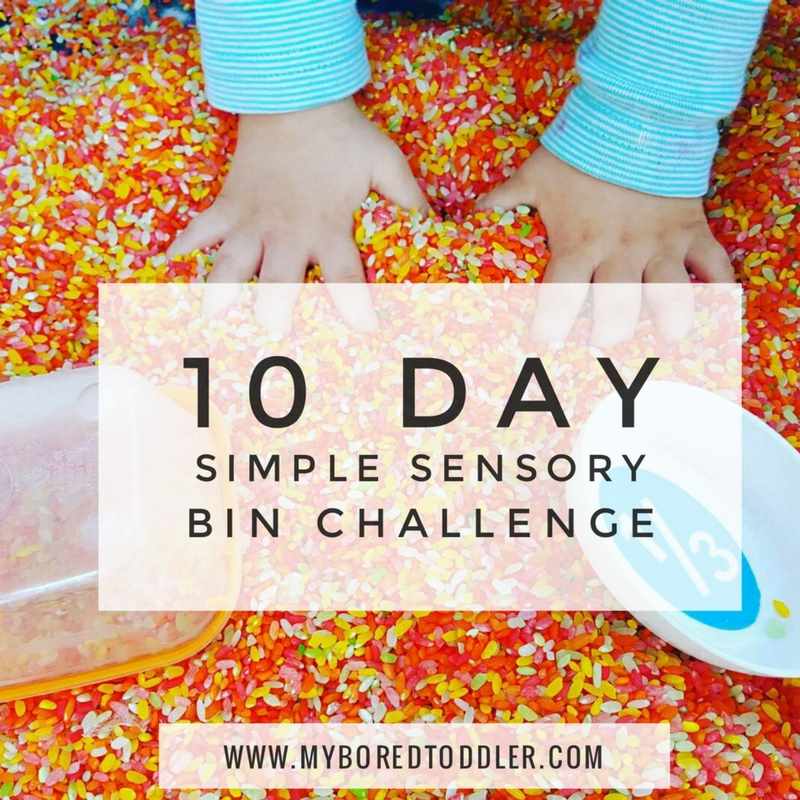 What is Sensory Play?
To put it simply, sensory play is play that engages the senses of sight, smell, touch, taste and hearing. Sensory play should encourage children to explore, create, experience and of course play. This can be as simple as adding a few drops of essential oils to play dough, using textures in craft or going on a nature walk and listening to the sounds you hear. Don't stress - you don't need to come up with your own ideas as we've got that sorted for you!
Why Is it important for toddlers to engage in messy and sensory play?
Sensory experiences are about more than just having fun. This great article on early childhood education found that just by using a sand and water table, children were exposed to so many different learning opportunities including:
Problem solving (how to get the water in or out, how to move the boat through the tunnel, how to fill up the container)
Learning how items work. By including scoops, droppers, cups, funnels etc, children are discovering how to manipulate items, and how they work.
Developing language skills. While playing children are exposed to new language - words like rolling, pouring, sinking, floating are just some words that will naturally be incorporated into the activity. Even if your toddler is too young to talk, listening to you talk about these things exposes them to this language. You'll be amazed how much they pick up!
Social Skills. As soon as you have more than one child playing that the sand and water table they start to explore the skills of cooperation, sharing and working together.
Fine Motor skills. Squirting water with a turkey baster, pouring water into a funnel, picking up the small items in the sand are are all activities that encourage fine motor skills.
Math skills. A simple act like pouring water into a cup is an early form of measurement. You can also count items that you find, or how many cups of water you pour out. The language of mathematics is easily incorporated into sensory play. Words like bigger, smaller, longer, shorter, full, empty, more and less are teaching languages of mathematics.
Science. Even toddlers can begin wondering 'Why?'. Even if they can't verbalize their thoughts, they are exploring why things happen and examining the cause and effect of their actions.
Creativity. Sensory play often encourages pretend play. Making cup cakes out of play dough, pretending that the water is the ocean, that their toys are real etc. Reasons why you shouldn't avoid sensory play
Tips for Messy and Sensory Play
I often hear parents say they avoid sensory or messy play because it is too 'messy', but sensory play is about more than messy play (and well managed messy play doesn't have to be as messy as you may think). Some tips when engaging in messy sensory play at home include:
Put down a plastic mat. It makes cleaning up so much easier. I love these ones.
Keep the wipes handy
Take the activity outside
Contain the activity to one area. I love sand and water tables for this reason. We use ours outside and it's easy to hose it down at the end of the day.
Store items in air tight containers. Items like colored pasta or colored rice can easily be stored in containers ready for the next time you want to play.
Store messy items away from children. This may sound obvious but almost everyone has an experience where the children get into the paint or the glue while you're not looking. While I keep many sensory play items accessible, there are a lot that get stored way up high!
What do I need to get started with sensory play for my toddler?
This post lists many great sensory play ideas for toddlers, including some very simple sensory activities and some quite elaborate ones too. If you are just getting started with sensory play, there are a few key items I would start with.
Sensory Play Ideas for Toddlers Ultimate Activity Guide!
Now for the fun stuff! There's no excuse for your toddler being bored or not exposed to sensory play with these great ideas. There's over 250 of them!
I've tried to break it down into categories for you to make it easier for you to find what you are after.
Sensory Bottles for Toddlers.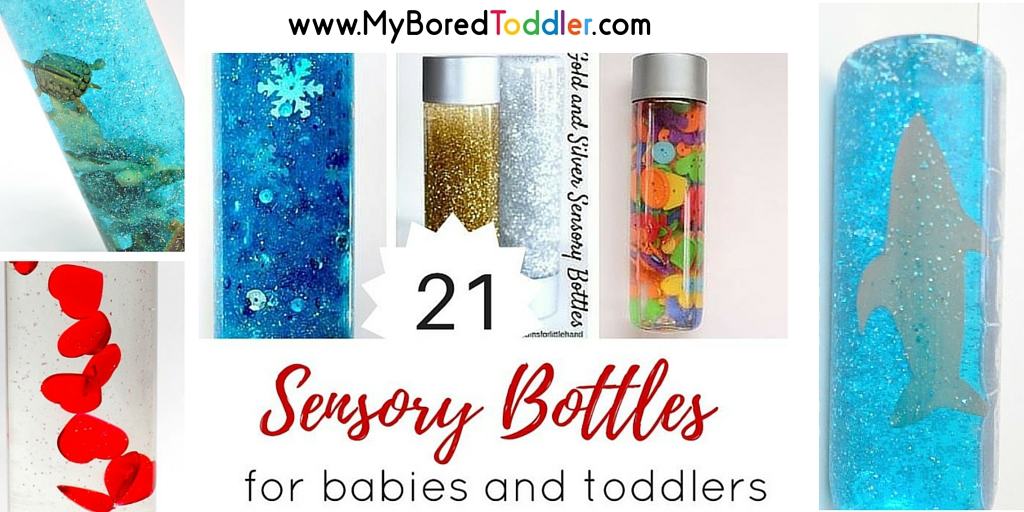 Sensory bottles are so much easier to make than you might think and you only need to make them once! While I love using THESE bottles to make them you really don't need anything special. An empty water bottle and some rice will entertain a baby or toddler just as well as some of the more complex ones! If you'd love some sensory bottle inspiration for babies and toddlers then you can find over 20 of them HERE.
Sensory Bins for Toddlers
Sensory bins are so much fun! They are perfectly suited for a child from around 6 months to at least preschool age, if not older. While you need to consider the age of your child when you consider what to put into your sensory bin, with a little though you can find a sensory bin that suits everyone.
If you have a baby you don't have to miss out - we've put together this collection of baby sensory bins, that are perfectly suited for a child 6 months and older. It's safe and simple enough for the baby age, but a toddler will love them just as much! You can find our favorite 12 baby sensory bins HERE.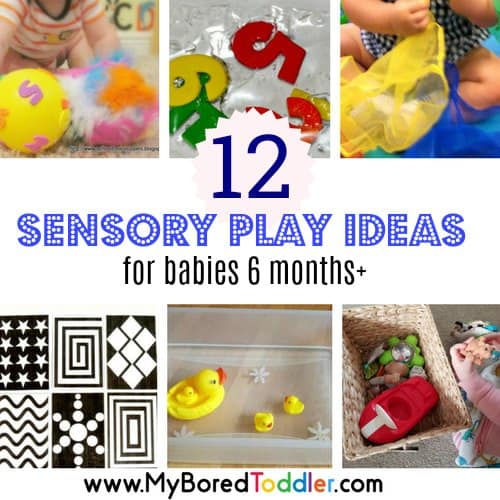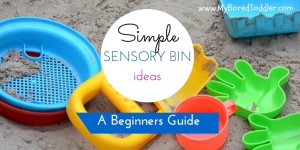 If sensory bins are something that you are a bit unsure of, or that you are new to then I really recommend starting with our simple sensory bin collection. These ones are fool proof, I promise! There's plenty of ideas and you probably don't even need to buy anything to make your first one.
Once you've mastered the simple sensory bins, then you can move on to these more complex ones that I guarantee your kids will love! These sensory bins are aimed more at the 2 and 3 year old age group, take a little bit longer to set up but are still super fun!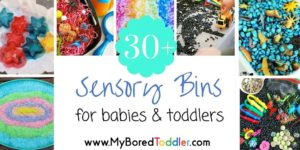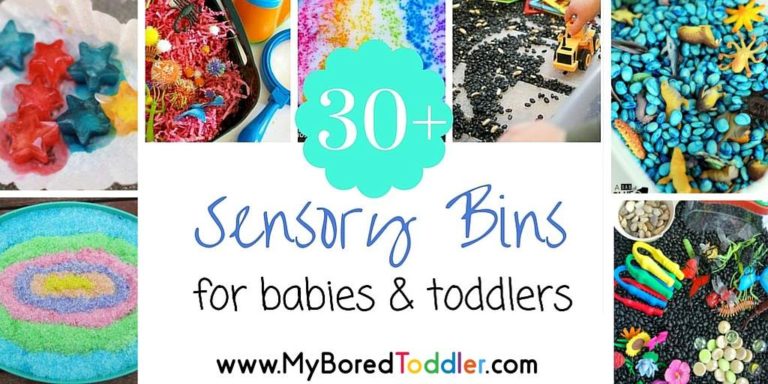 If you're still looking for more then check out our Spring sensory bins - these ones are really cute!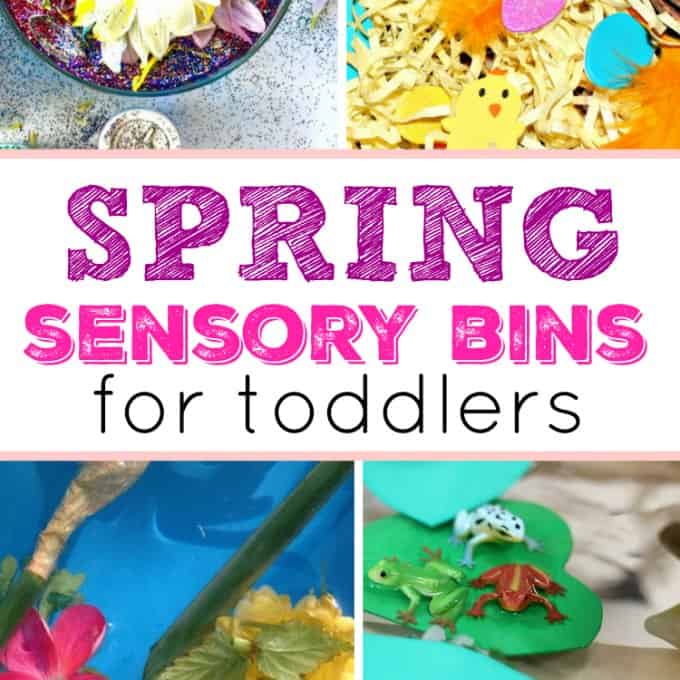 Water Tables and Water Play
One of the easiest ways to get your toddler involved in sensory play is with water. It's as easy as filling up your sand and water table or even just filling up a plastic container! Add a few scoops and cups and you're done! It really is that easy. I recommend starting with this activity (so easy!).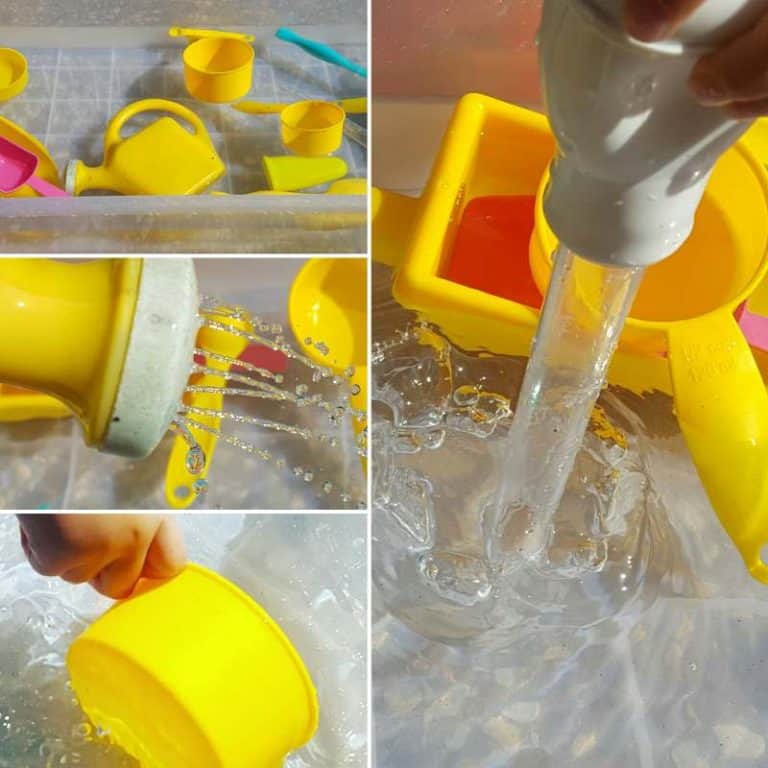 Then you can move onto this collection of great water play ideas. The benefit of water play is that it's so easy to adapt it for babies and preschoolers too.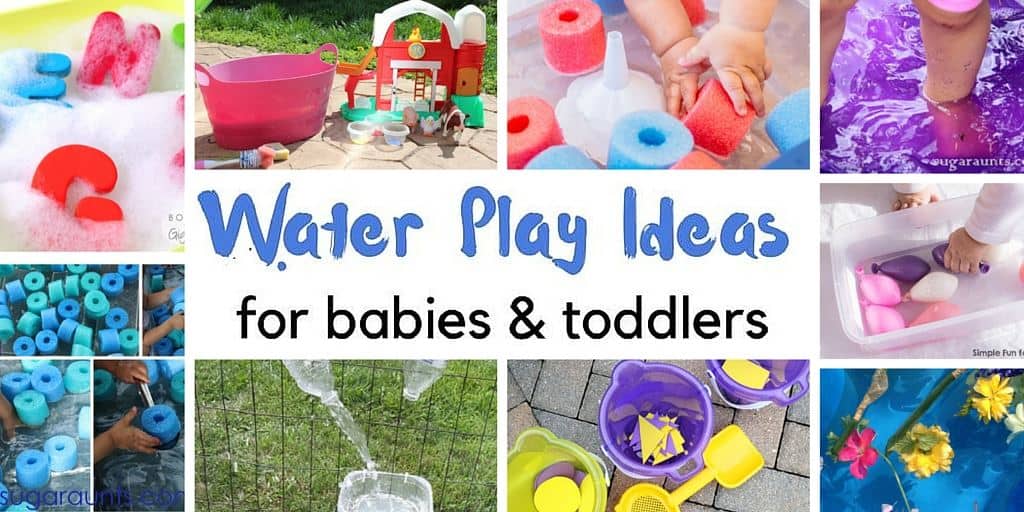 Seasonal Sensory Activities for Toddlers
It's always great to mix up your sensory play with some themed or seasonal activities too and there are so many great ideas out there. We've put together some for you here to make it easier.
Autumn or Fall is such a great season to explore sensory play with your toddlers. The changing colors, the lovely weather and the abundance of leaves all make for a great sensory experience.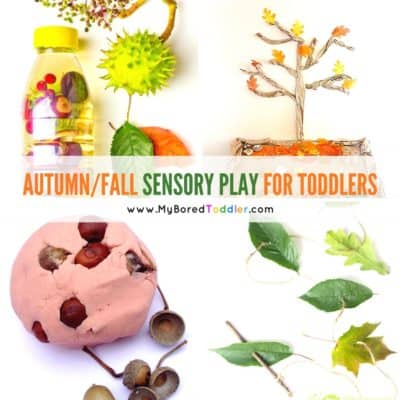 Halloween is the perfect time to make some colored spaghetti and let it squish through their fingers. Make a batch of jelly and have them put their hands in it. There are heaps of great Halloween sensory play ideas and we've got a great collection of them right here.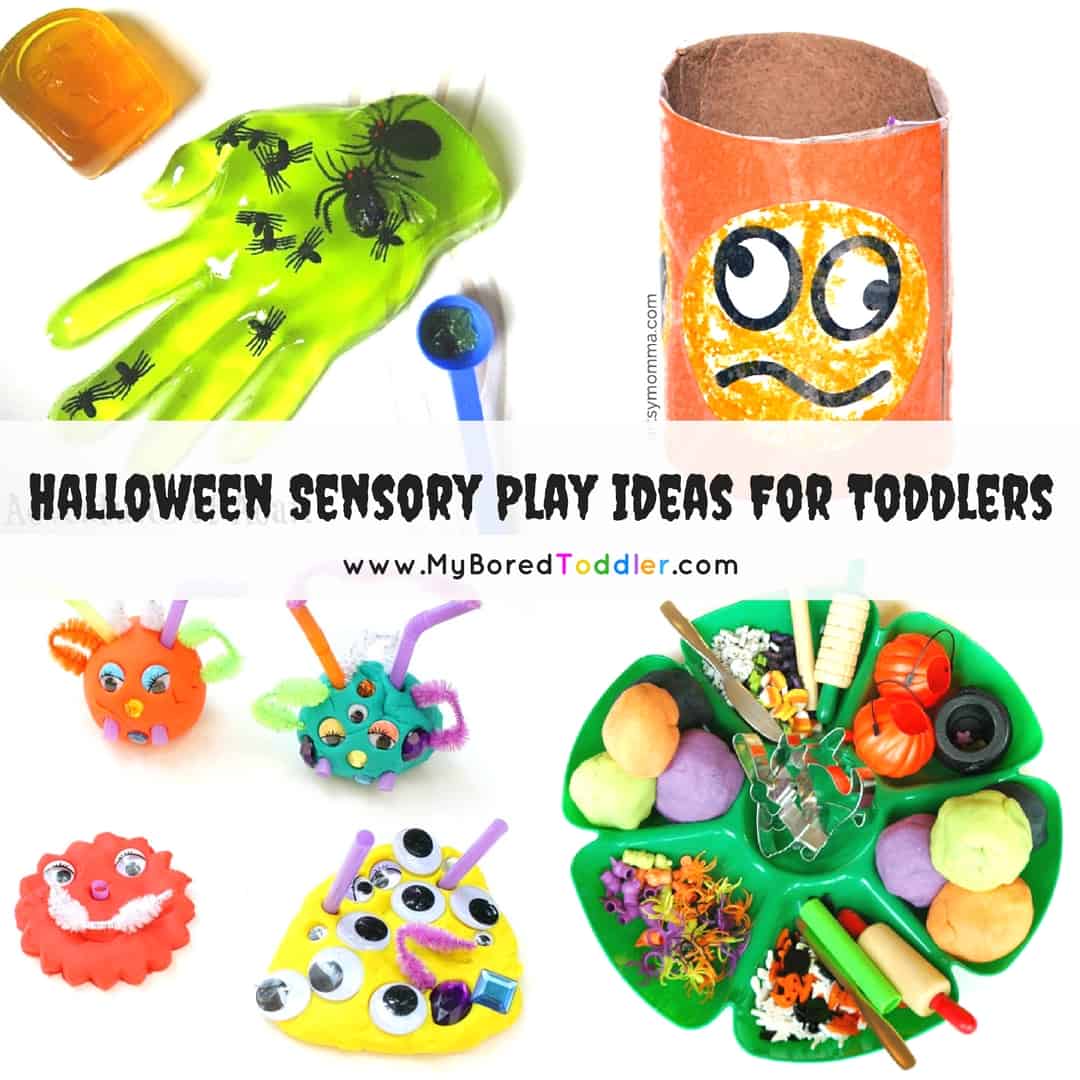 If you're lucky enough to have snow then Winter takes on a whole new sensory element! Even without snow there are some great ways to mix up your sensory bins and sensory bottles to make some great Winter sensory play experiences.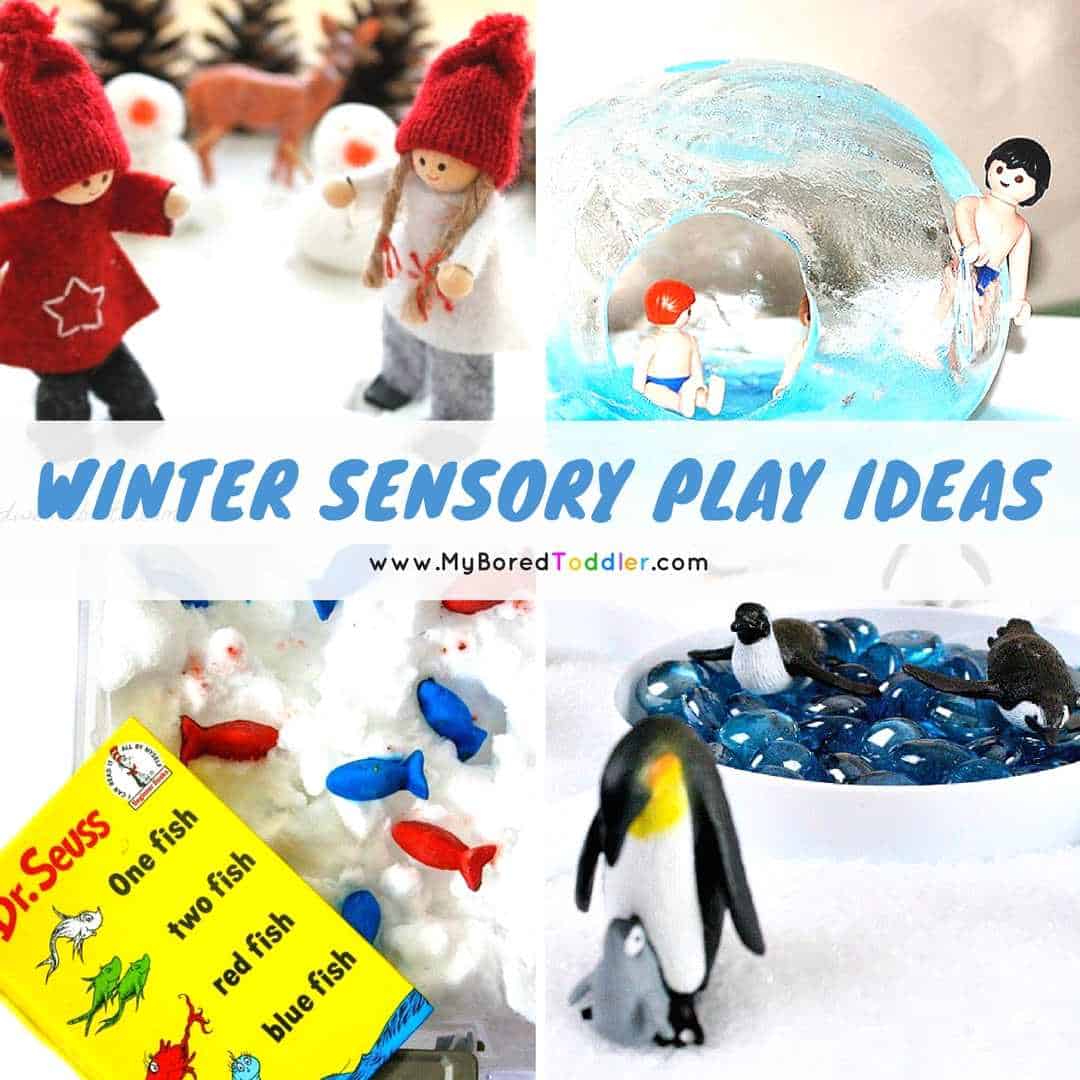 We can't forget about Christmas! The toddler's that I work with absolutely LOVE it when we get out our Christmas themed sensory play items. They can't wait to see what's in the sensory bin this week! Find our great collection of Christmas sensory play ideas HERE.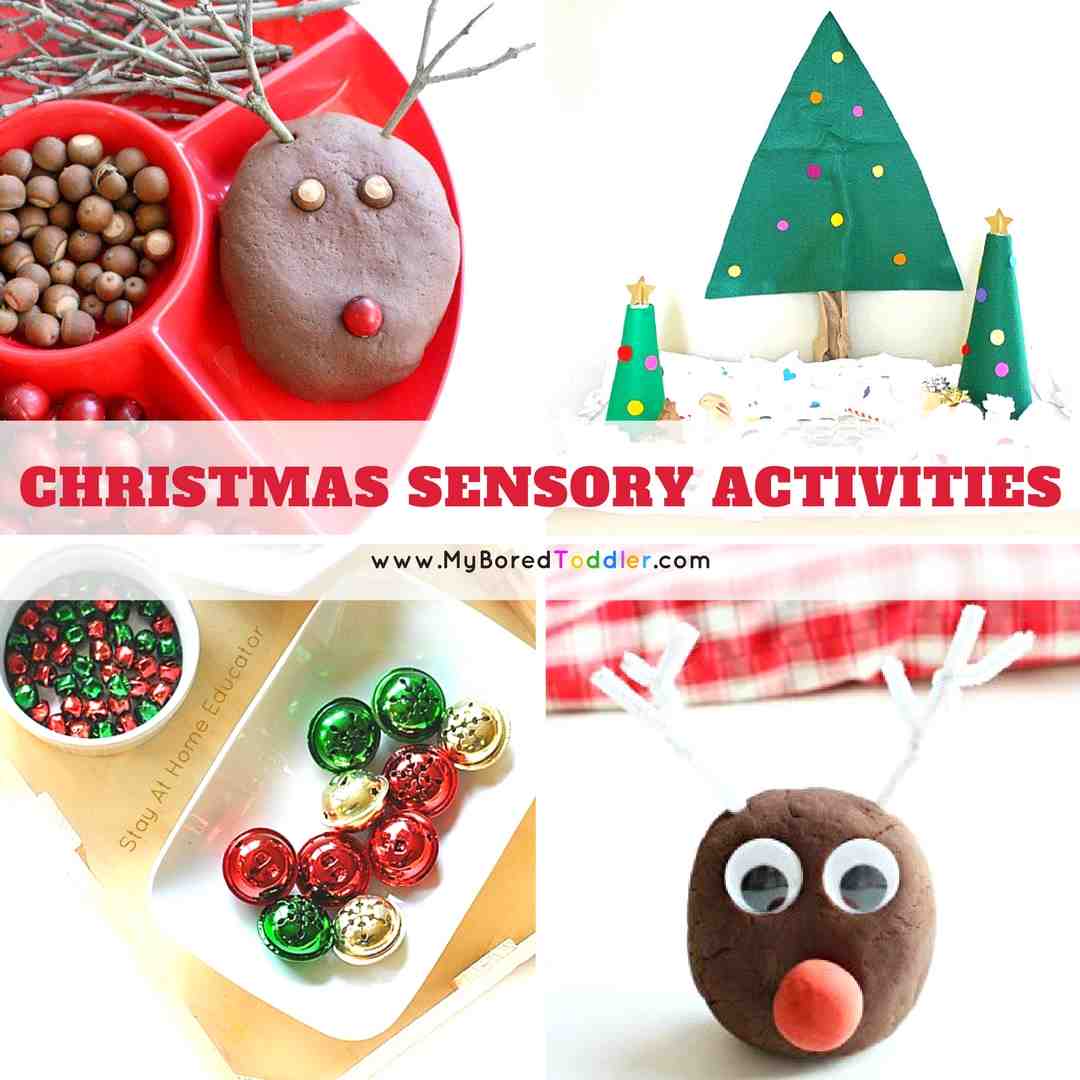 If you love these sensory play idea for toddlers, make sure you subscribe to our weekly newsletter and follow us on Facebook, Twitter, Instagram and Pinterest or join our FREE Facebook group.
Why not sign up for our FREE 10 Day Simple Sensory Play Challenge - it's easy I promise! and it's a great way to get started with sensory play if you're unfamiliar with it. It's also great for those of you who know what you're doing and just want a little nudge to get started! You can sign up HERE and you'll receive your first challenge tomorrow.