Counting Activities for Toddlers


Counting and number recognition are skills that toddlers will learn through games, activities and play. The more you talk about numbers and point them out in real life, the more inquisitive they will be. Just like exposure to reading and books is so important, the same applies to numbers. We like to play 'number detectives' and look for numbers when we are out and about. Try to count whenever you get the chance (walking up steps, counting crackers for lunch, counting how many shoes etc). They key to counting is learning one to one correspondence (pointing to each item and allocating it a number). These counting activities for toddlers are a great introduction, and I'm sure they'll have lots of fun with them! You may like to try these activities in conjunction with our ABC Activities for Toddlers.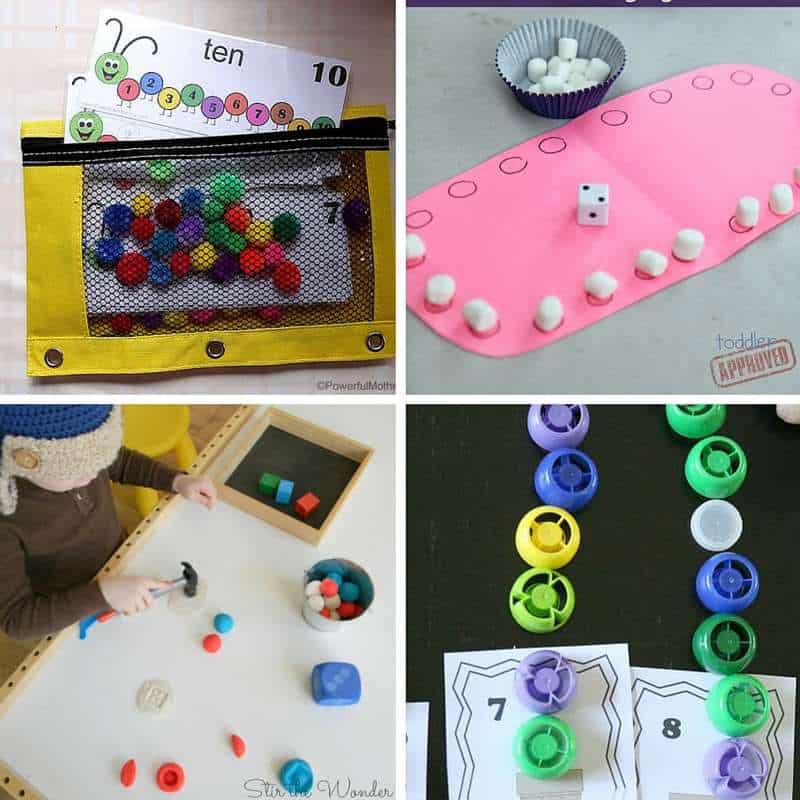 Powerful Mothering – Counting Caterpillar Busy Bag
Toddler Approved – Race to Lose Tooth Counting Game
Stir the Wonder – Count and Smash Play Dough
School Time Snippets – Counting Ice Cream Scoops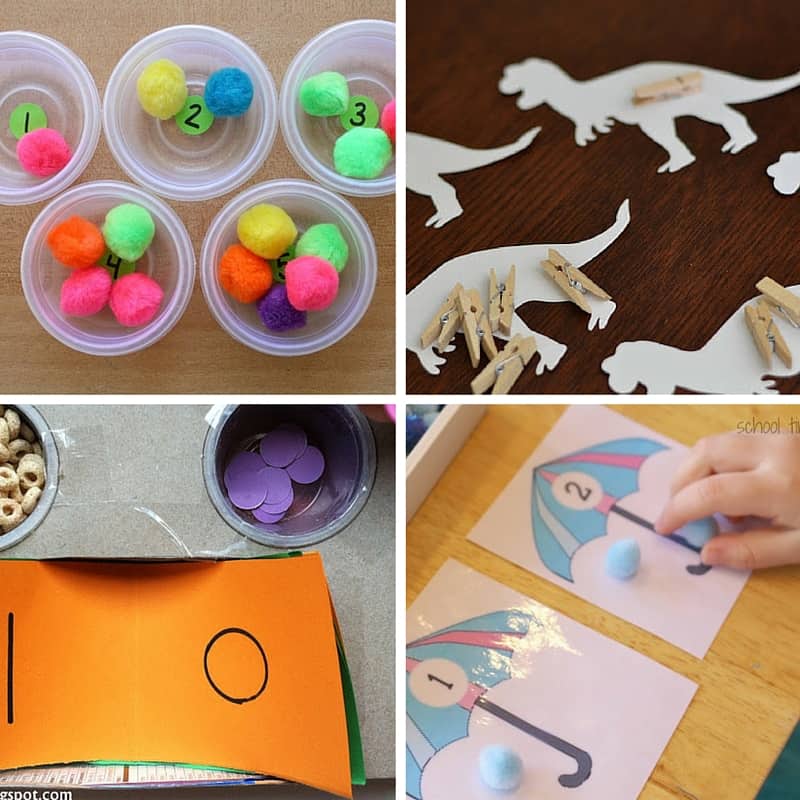 Nurture Store Blog – Straw and Pom Poms Counting Game
Glued to My Crafts Blog – Counting Dinosaurs Game
Tutus and Tea Parties – Number Counting Box
School Time Snippets – Counting Raindrops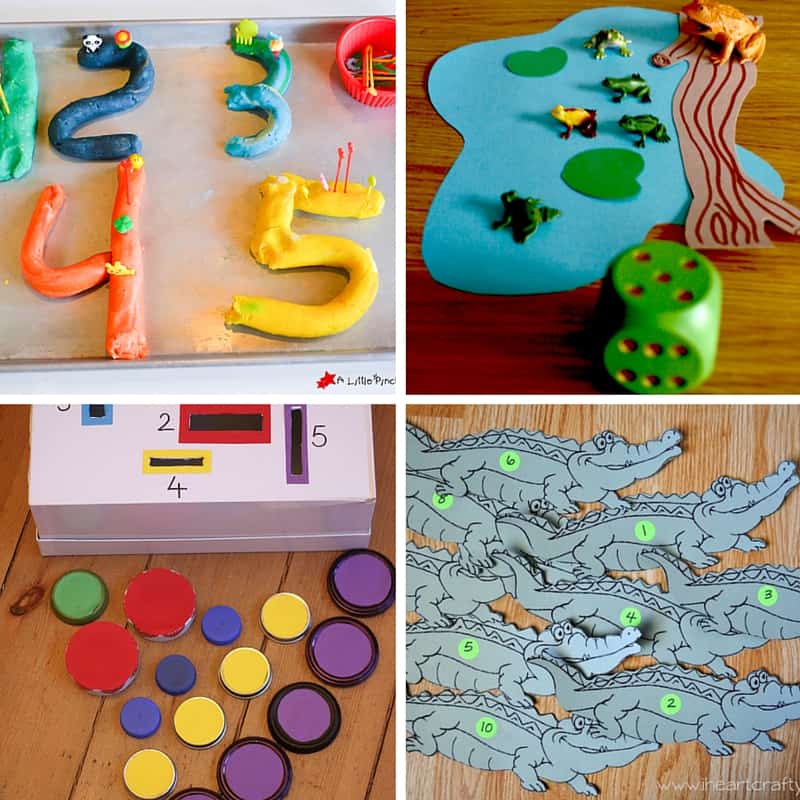 A Little Pinch of Perfect – Counting Activity with Play Dough
Rainy Day Mum – Frog Counting Game
The Imagination Tree – Count and Sort Posting Box Game
I Heart Crafty Things – Counting Crocodiles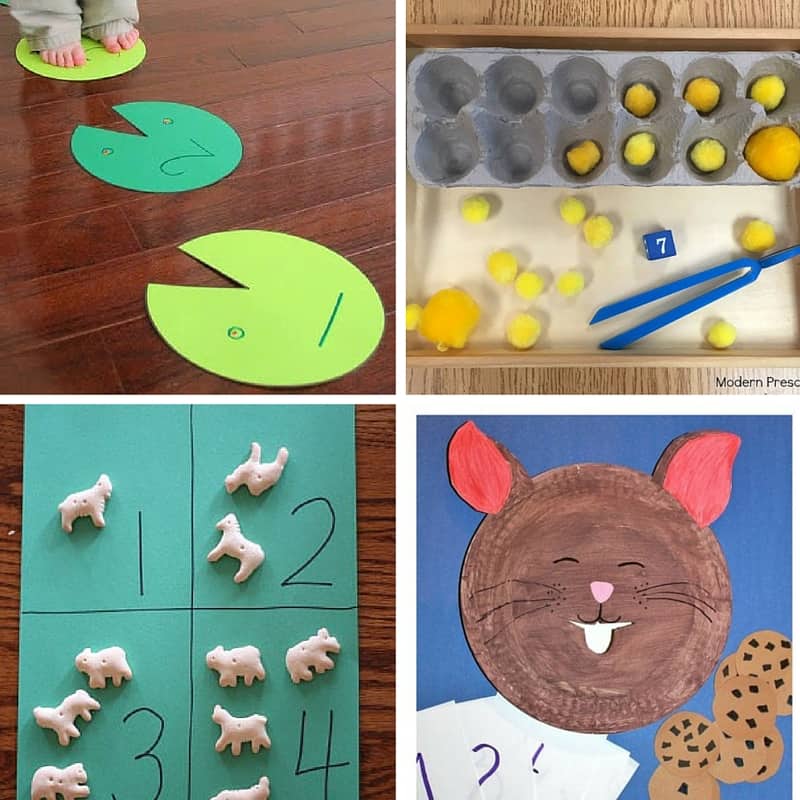 Toddler Approved – Lily Pad Math Hop
Modern Pre-school – Bee Pollen Counting Activity
I Can Teach My Child – Animal Cracker Counting
The Pinterested Parent – If You Give a Mouse a Cookie Counting Game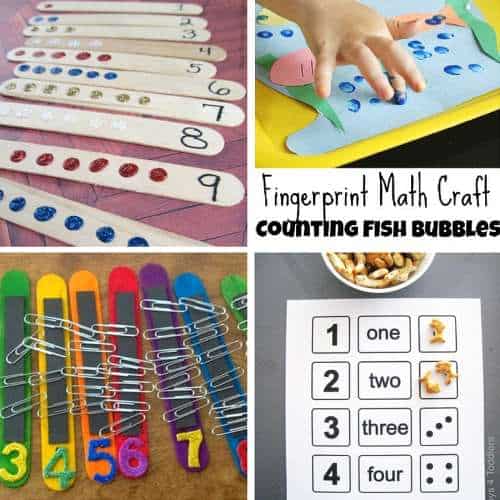 Where Imagination Grows – Craft Stick Tactile Counting Game
School Time Snippets – Fish Fingerprint Counting Activity
The Elementary Math Maniac – Magnetic Craft Stick Counting Activity
Best Toys 4 Toddlers – Fish Crackers Counting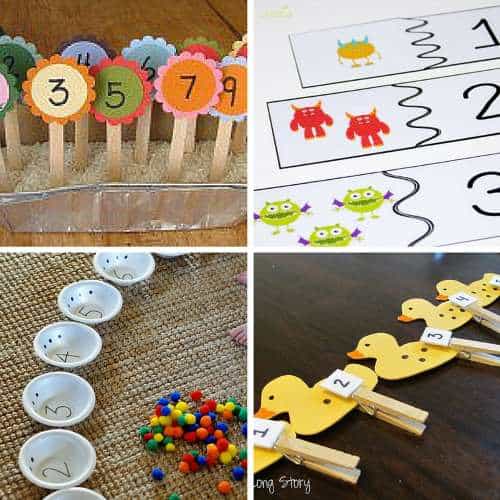 Kids Activities Blog – Counting Garden
Life Over C's – Sily Monsters Counting to 10
Click Pray Love – Counting with Bowls and Pom Poms
It's Our Long Story – Counting Ducks
If you are looking for some great counting and number resources we have found a few of our favorites from Amazon.
If you want to keep your toddler busy makes sure you subscribe to our weekly newsletter and follow us on Facebook, Twitter,  Instagram and Pinterest.
Some posts you may enjoy are our Indoor Activities for Toddlers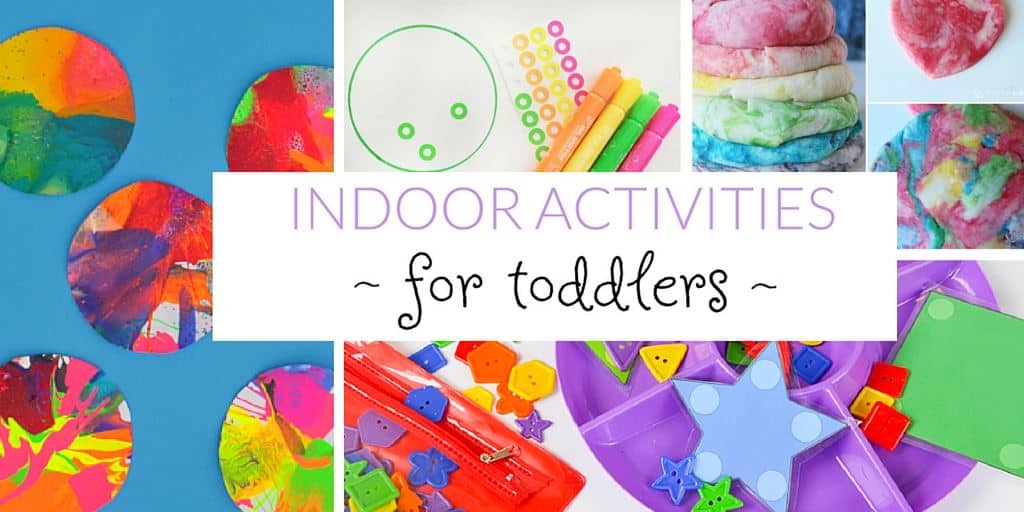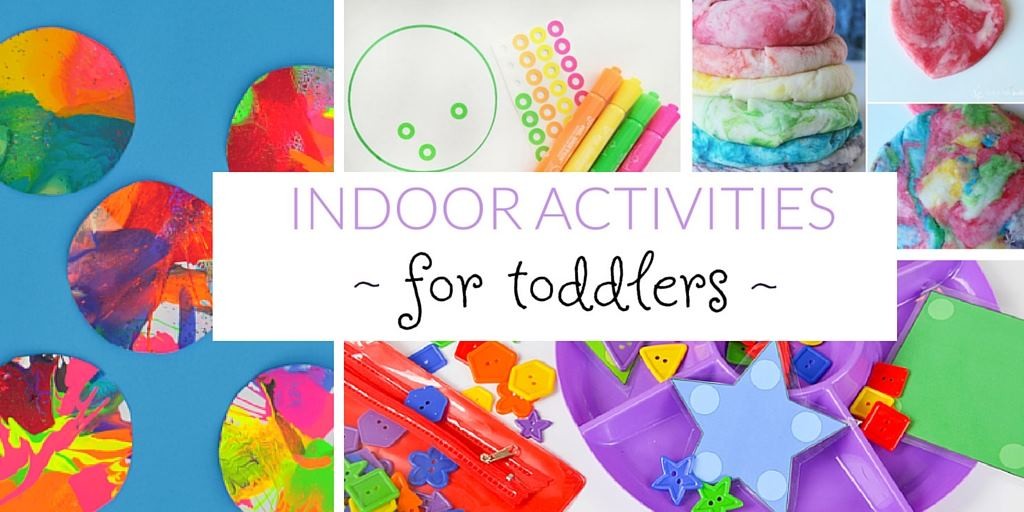 and The Very Hungry Caterpillar Activities for Toddlers