Playdough is one of my favorite toddler activities and there is so much that you can do with it! This collection of playdough activities for toddlers will keep your little one busy!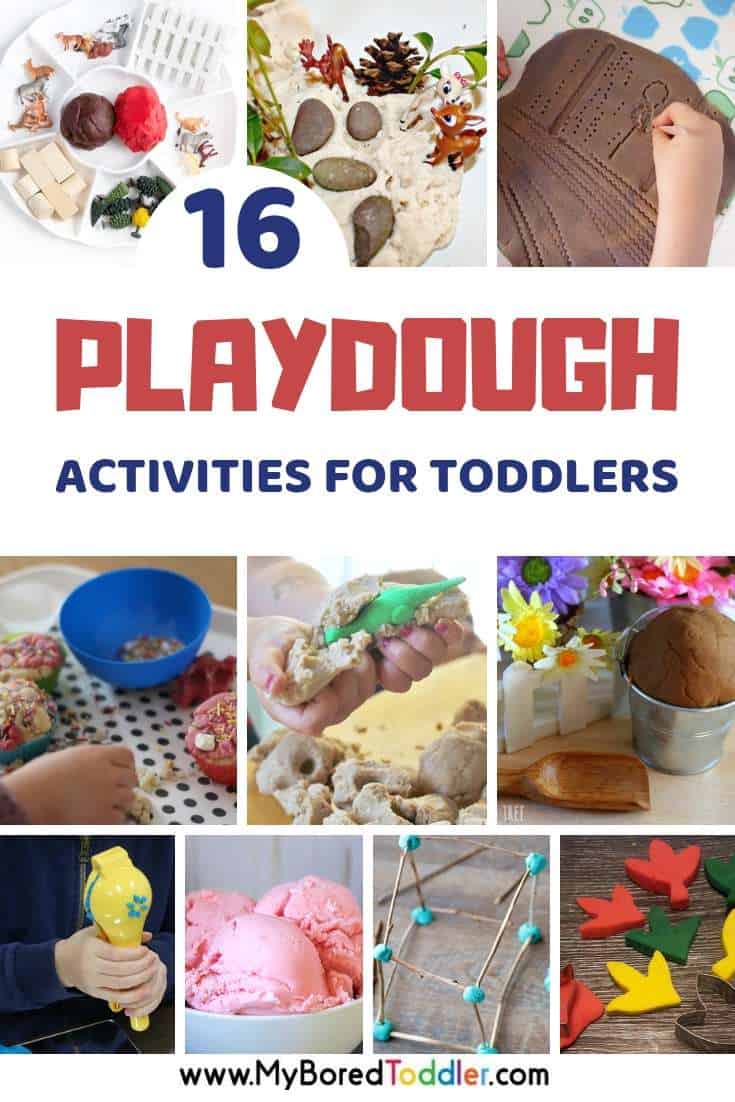 Playdough Activities for Toddlers
I love playdough - it's one of my favorite toddler activities and a large box of playdough is one of the gifts I love to give for a first birthday present to my own children and friends and family. A pack like THIS is perfect and lasts for such a long time. The trick is to only let them have a few containers at once so they don't leave off all the lids and mix all of the colors! You can get this pack HERE from Amazon.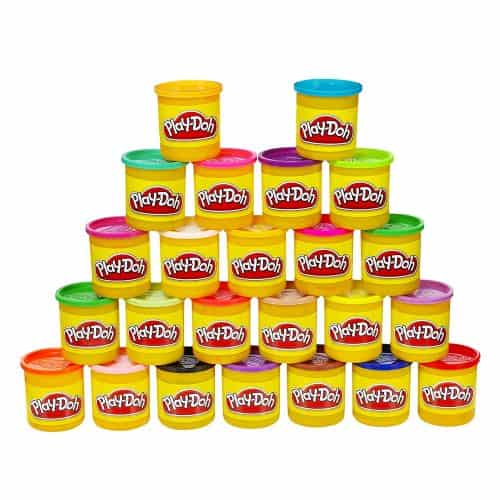 As well as being a lot of fun, playdough is a great fine motor activity for toddlers too. There are a lot of great playdough accessories out there too but I find that if you buy one big set you don't really need much else. The one I like to recommend is this one.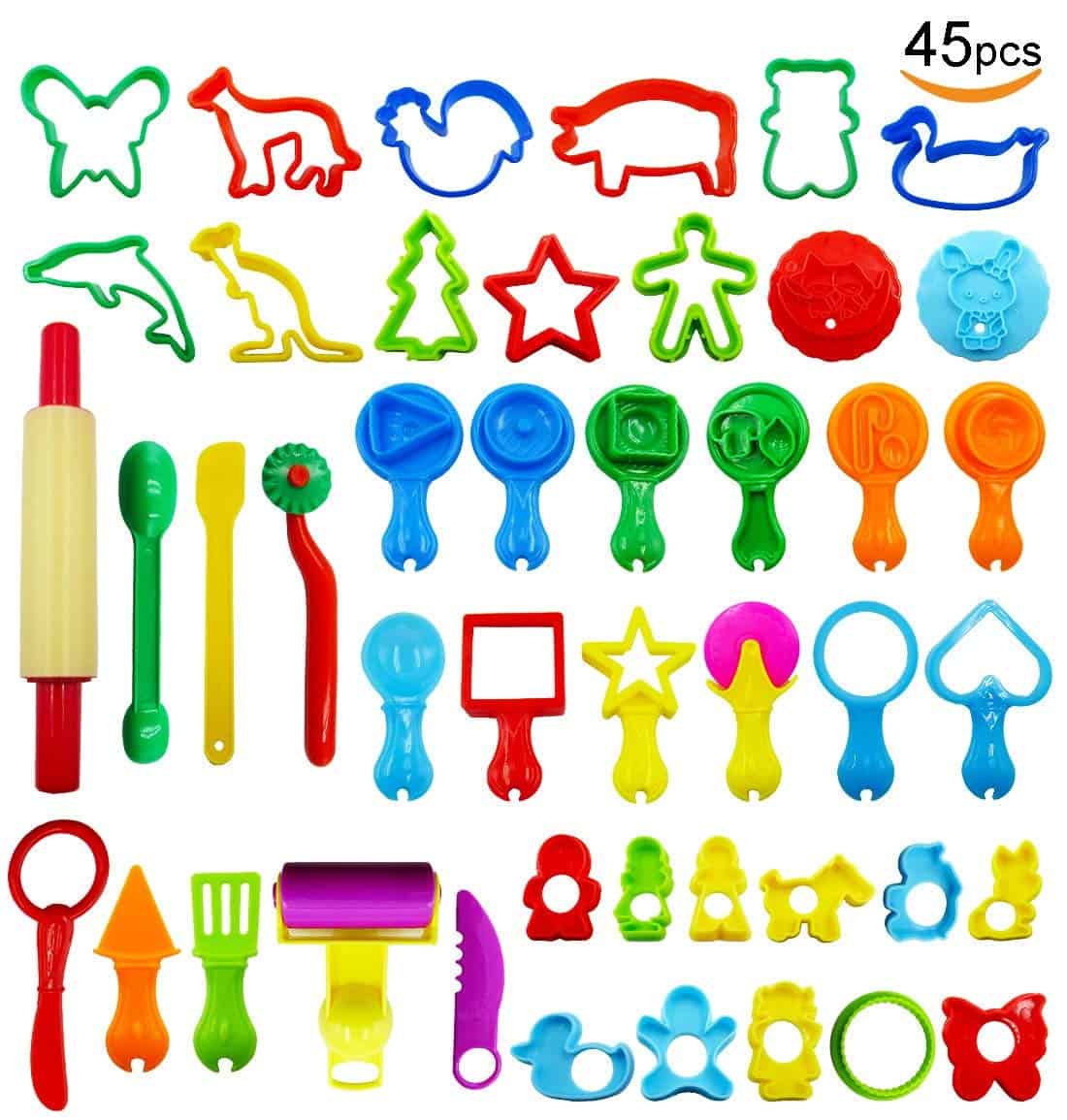 Here are some great playdough activities for toddlers
I'd love to see some pictures of your playdough activities - you can share them in our Facebook Group or over on Instagram (tag @myboredtoddler or #MyBoredToddler so we can all see!)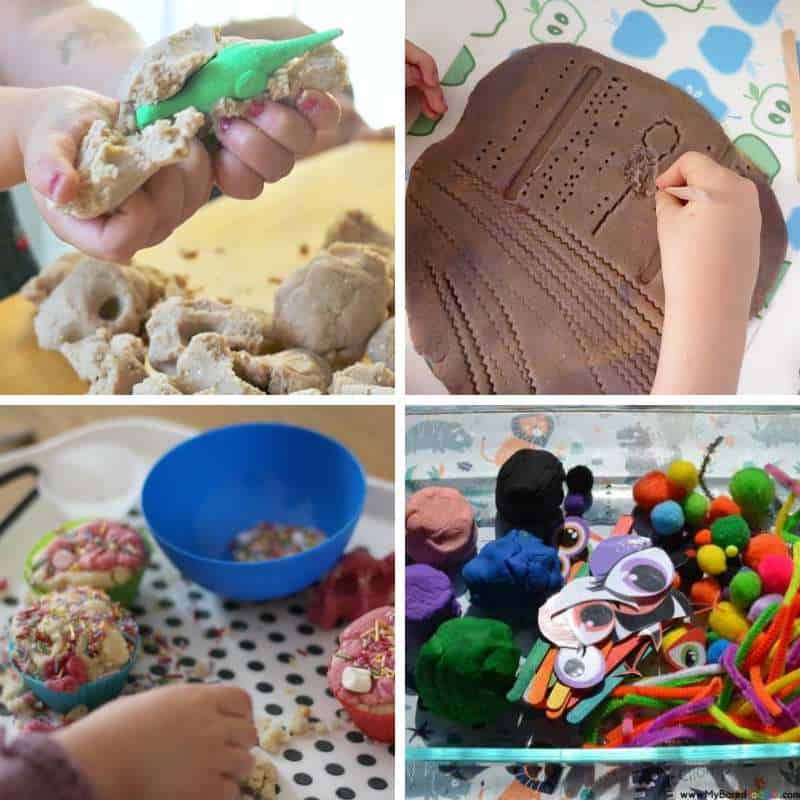 Playdough Dinosaur Egg Surprise - School Time Snippets
Playdough Pictures - Childhood 101
Edible Playdough Birthday Cake - Crafts On Sea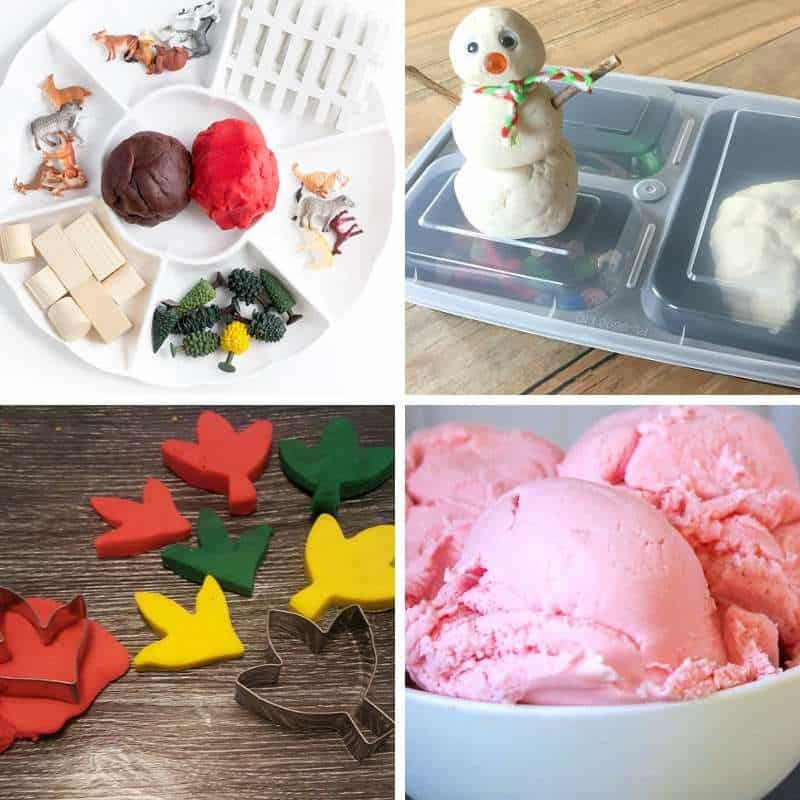 Farm Playdough Activity - Fun Learning with Kids
Snowman Playdough Kit - Buggy and Buddy
Edible Strawberry Ice Cream Play Dough - The Soccer Mom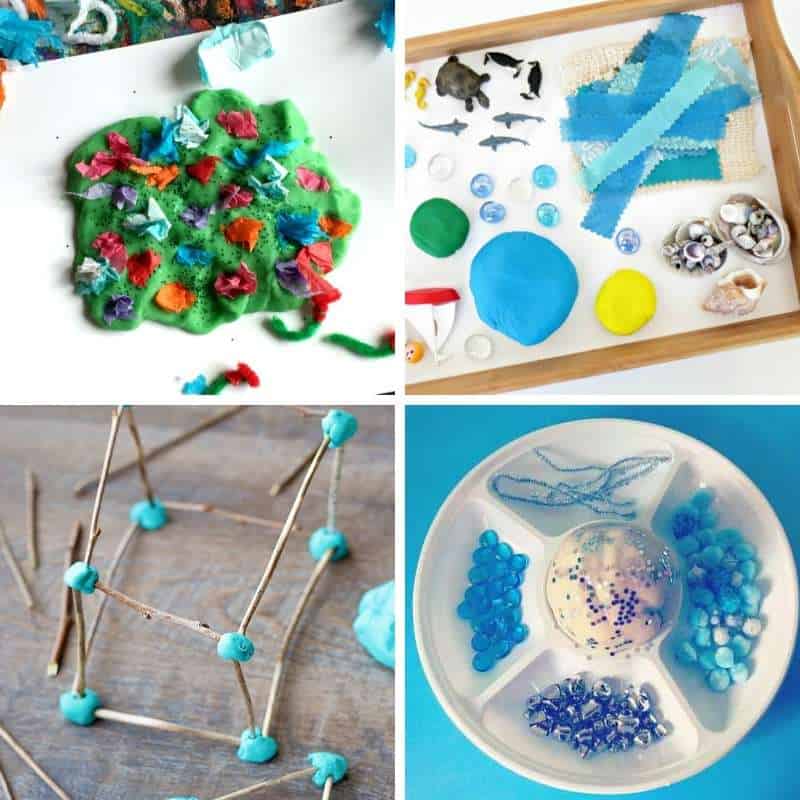 Flower Garden Playdough Activity - Best Toys 4 Toddlers
Invitation to Create Ocean Mini World - Little Worlds Big Adventures
Building with Sticks and Playdough - Fireflies and Mud Pies
Winter Playdough Invitation to Play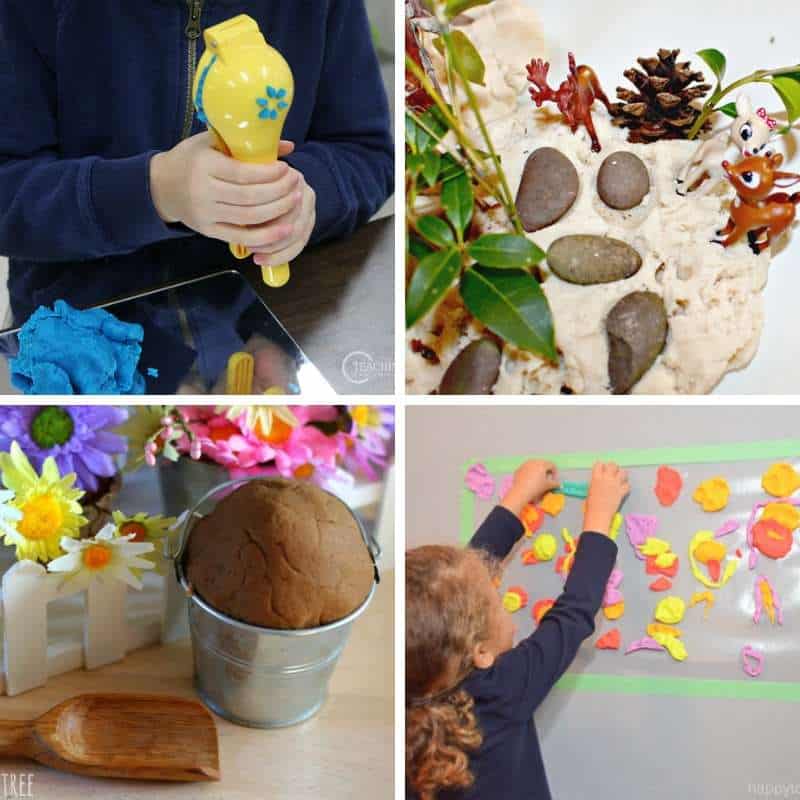 Squeezing Playdough - Teaching 2 and 3 Year Olds
Woodland Small World Play - Messy Little Monster
Mud Playdough Gardening Activity - The Imagination Tree
Playdough Sticky Wall - Happy Toddler Playtime
If you've enjoyed these activities you can also follow along on our Facebook page or our Pinterest Boards.
Some more activities you might enjoy are: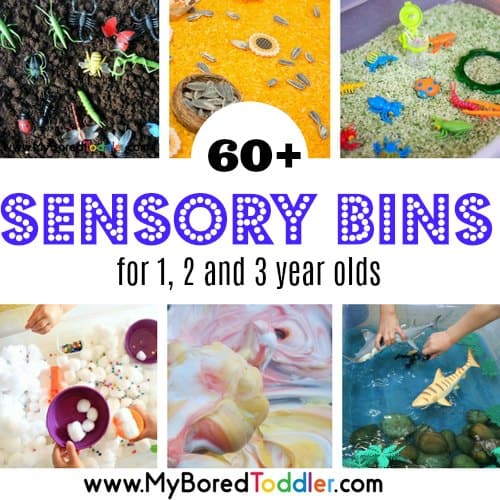 Dinosaur Activities for Toddlers