Are you looking for easy toddler painting ideas?
We've put together a great list of easy toddler painting ideas for you so now there's no excuse for not getting out the paints! From simple brushes to finger painting and everything in between - here are 20 easy toddler painting ideas.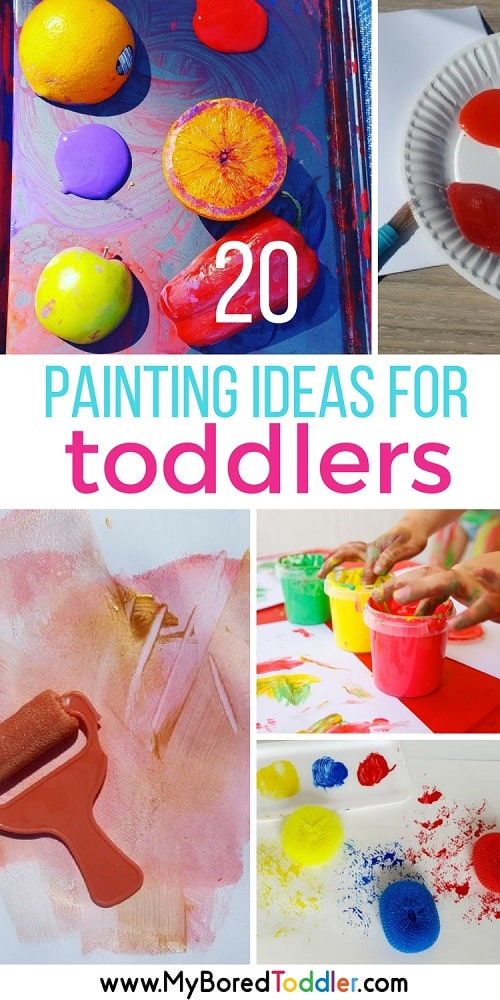 Easy Toddler Painting Ideas
I know many parents are scared of painting with their toddlers, or they put in in the 'too messy' basket and leave it to daycare instead. Today I'm here to challenge you to get out the paints - it's really not as messy as you might think!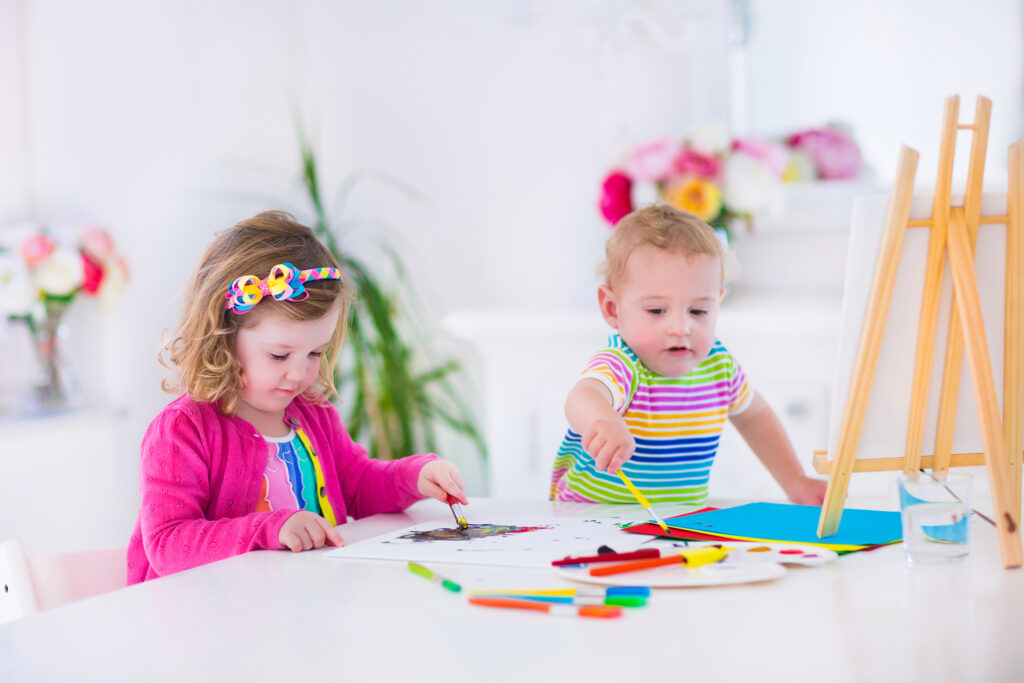 Why do I need to let my toddler paint?
Painting with toddlers is about more than just a pretty (or not so pretty) picture at the end. It's not about the finished product, but about the process and there are some great learning and developmental benefits to painting as well. These include:
Creativity and Imagination: Painting allows toddlers to explore their imagination freely, fostering creativity and encouraging them to think outside the box.

Fine Motor Skills: Manipulating paintbrushes, dipping them in paint, and controlling brushstrokes help toddlers refine their fine motor skills, enhancing hand-eye coordination and dexterity.

Sensory Stimulation: Engaging with different colors, textures, and materials stimulates toddlers' senses, promoting sensory integration and cognitive development.

Emotional Expression: Painting provides a non-verbal outlet for toddlers to express their emotions, feelings, and experiences, supporting their emotional development and self-awareness.

Cognitive Development: Through painting, toddlers learn about cause and effect, spatial relationships, shapes, and colors, fostering cognitive growth and problem-solving abilities.

Confidence and Self-Esteem: As toddlers experiment and create their own artwork, they gain a sense of accomplishment and pride, boosting their confidence and self-esteem.
If you're stuck with what to paint or how to paint with your toddler then these toddler painting ideas have you covered!
Don't forget that you can find my list of all the painting items you need to paint with a toddler HERE.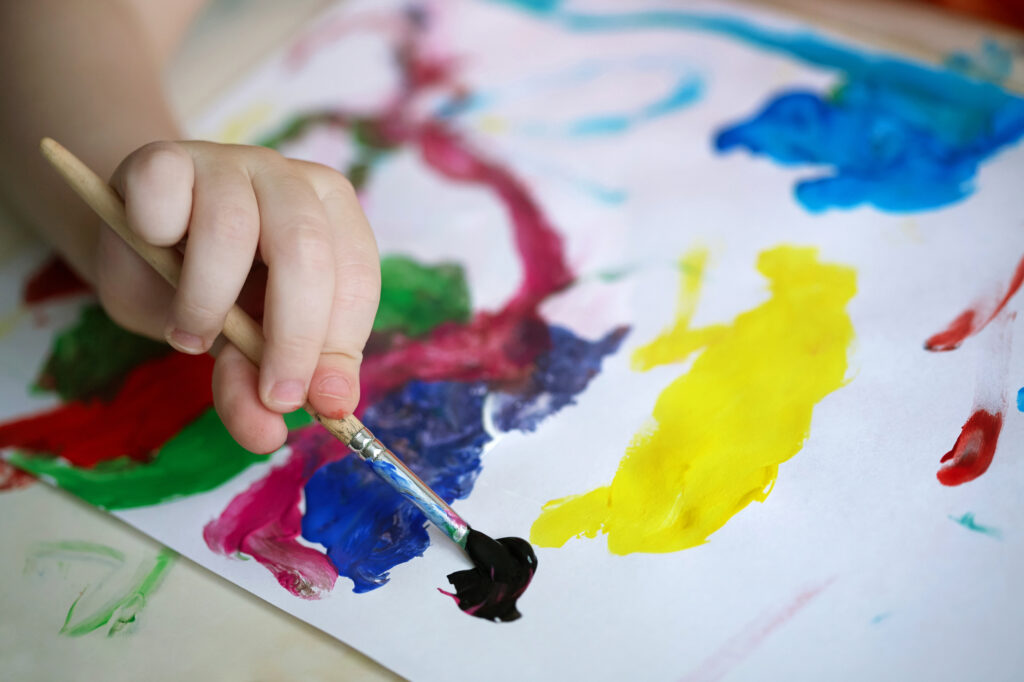 Painting with Toddlers - Tips!
Painting is one of the toddler activities that I know parents avoid the most. There are a few ways to make painting with your toddler a lot less stressful. Hopefully, these toddler painting tips will help!
Be prepared
Even I don't have painting as a daily activity. It's something that I plan for and set up. Designate an area for the painting, put down a drop cloth (I like this one) and try to keep everything contained.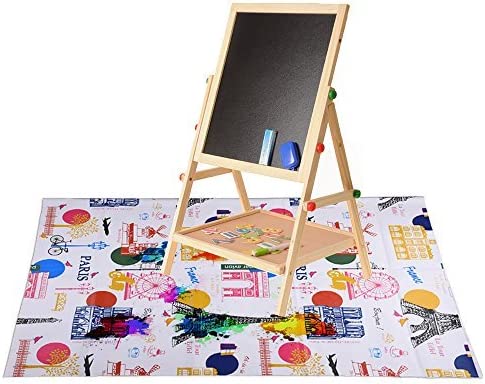 Plan for more than 1 painting
It's rare that a toddler only wants to paint one picture. Have lots of paper ready, a variety of brushes, and different items for them to use. It's much easier to do multiple painting activities all at once than to do one each day - trust me!
Dress them in old clothes
The odds of your toddler getting paint on them is almost 100%! Don't stress about them ruining their best clothes, and instead, keep some old clothes aside to use for painting and other messy play activities.
Have your cleaning supplies ready
I always keep some wipes and a towel or cloth nearby. I know they'll get messy so it's much easier to be prepared.
Do you have any toddler painting tips? Share them in our Facebook Group.
Let's get started with our simple Toddler Painting Ideas - which one will you do first?
20 Easy Toddler Painting Ideas
Painting with brushes - never forget the most obvious! Larger handled paint brushes like these ones are best for toddlers.

Finger Painting - it's messy but you know they'll love it!
Painting with trucks and cars

Fruit and Vegetable painting prints

Giant Outdoor Painting

Painting on Bubble Wrap
I know I said 20 but here's another one!
Painting on Ice with Watercolors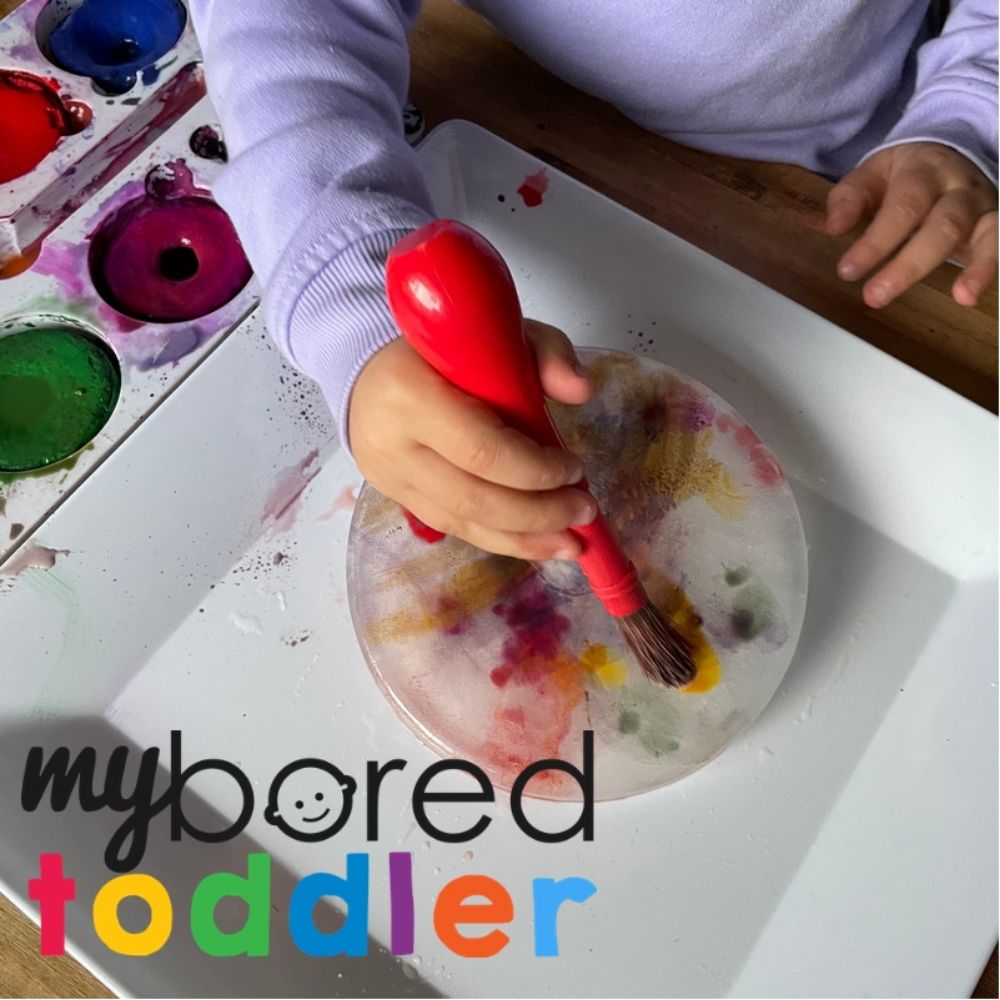 I hope you enjoyed these simple toddler painting ideas. Don't forget to share your toddler painting photos in our Facebook Group and over on Instagram - use the hashtag #MyBoredToddler so you can see what everyone else is doing too!
Follow us for more toddler activity ideas
Remember that if you have yet to take part in our 10 Day Toddler Painting Challenge you can sign up HERE (it's free!)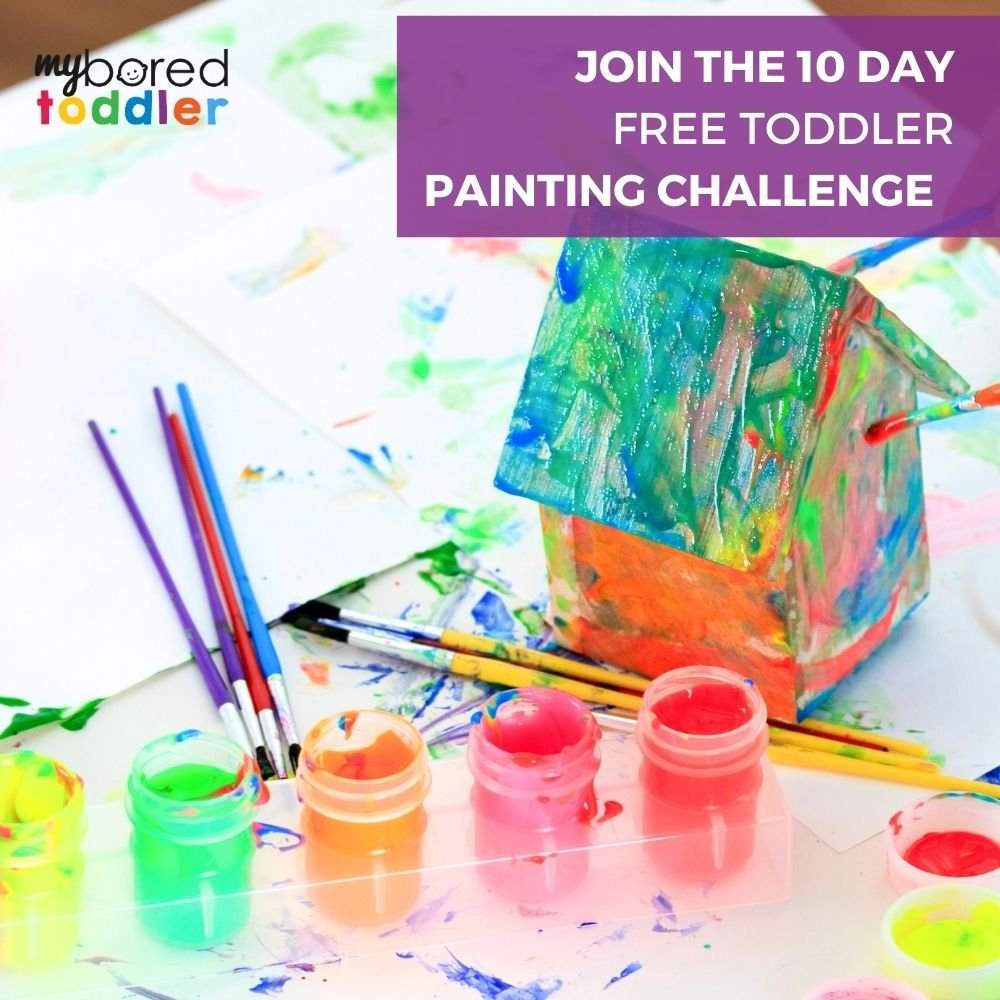 Some more posts you might enjoy are: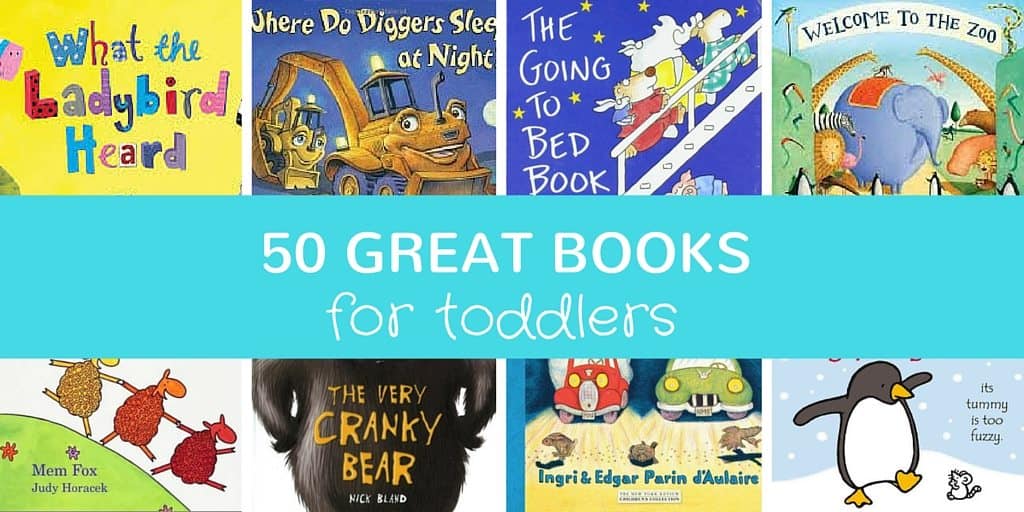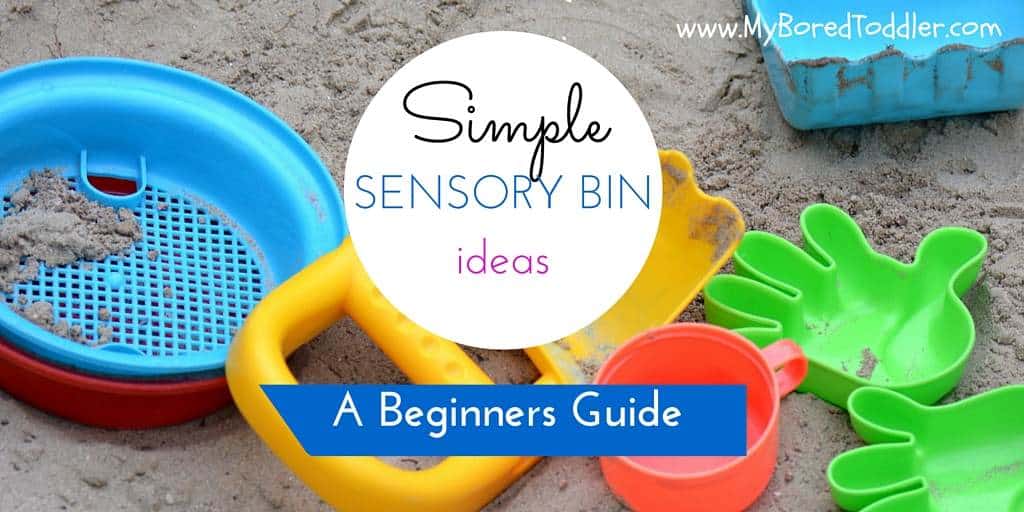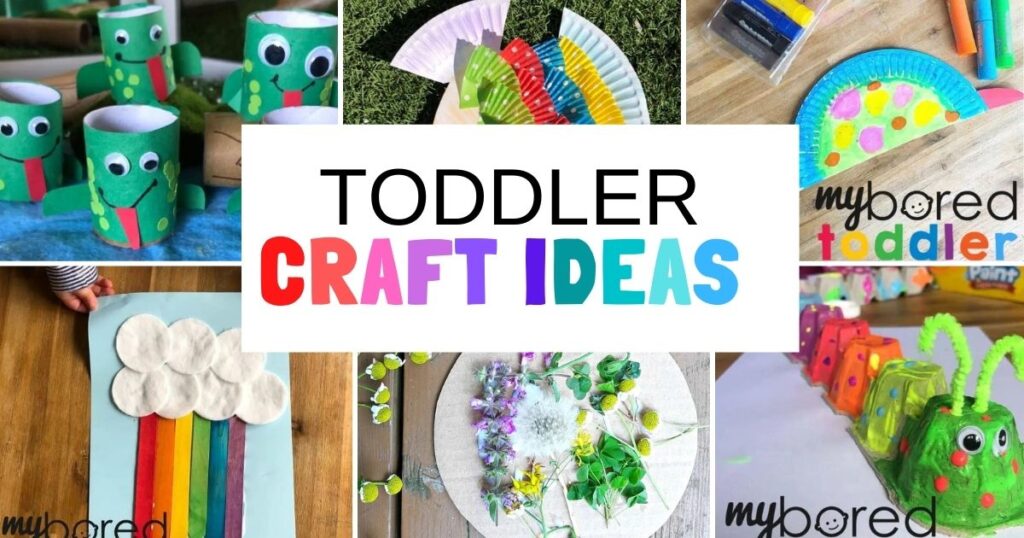 If you enjoyed our 20 toddler painting ideas why not pin it to Pinterest.