Have you tried painting with foam brushes? It's a great way to introduce your toddlers to painting and the foam brushes are often much easier for them to grasp than a regular paintbrush.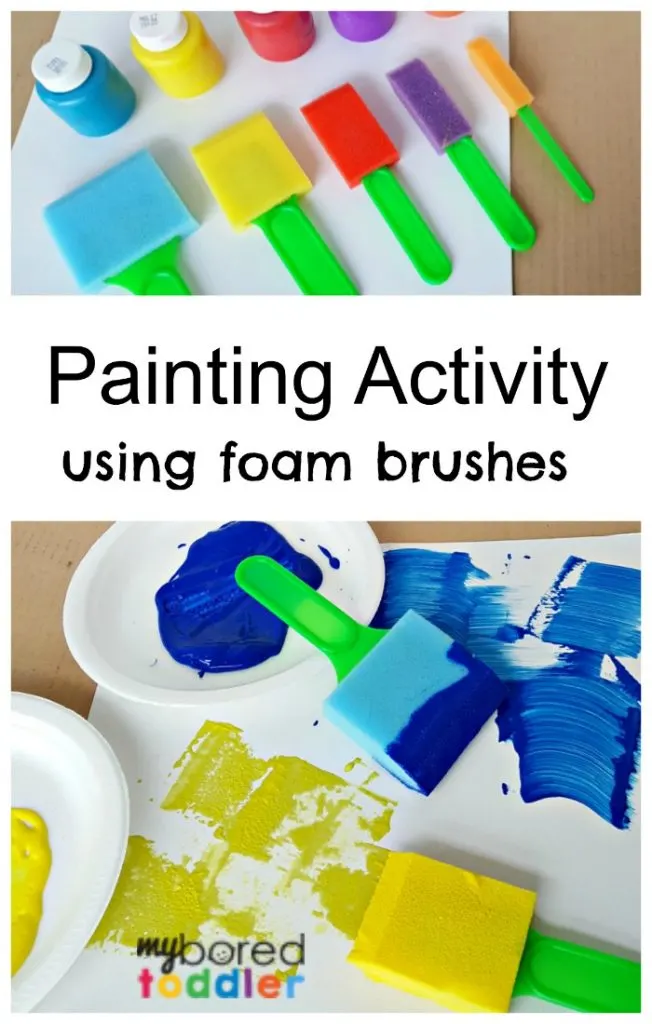 Painting with Foam Brushes - an easy toddler painting activity.
I've yet to meet a toddler who doesn't love to paint, although I have met many parents who are scared to get out the paints! Painting is a bit of a messy activity but it's a great way to let their creativity flow. With a bit of preparation it doesn't have to be as messy as you think. If you're reluctant to get out the paints or are bored with the same old painting activities you might like our FREE 10 Day Todlder Painting Challenge - a new painting idea each day for 10 days. You can start any time and join up HERE.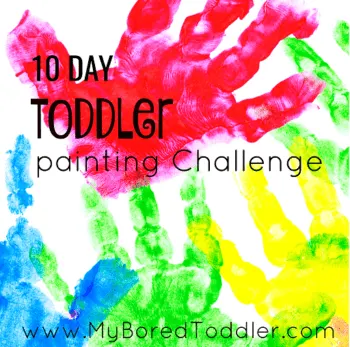 Foam paint brushes add interesting possibilities to painting activities with toddlers. Your toddler will love the variety of designs and patterns they can make with different sizes of brushes.
Art activities that include lots of paint and paper are ideal for toddlers. A variety of paints and painting tools promote creativity and the use of fine motor skills. By using a new tool to their painting, they'll learn to experiment and see what they can make.
The foam can be squeezed, flattened and pressed to provide a sensory experience before the painting even begins!
What you need to do foam brush painting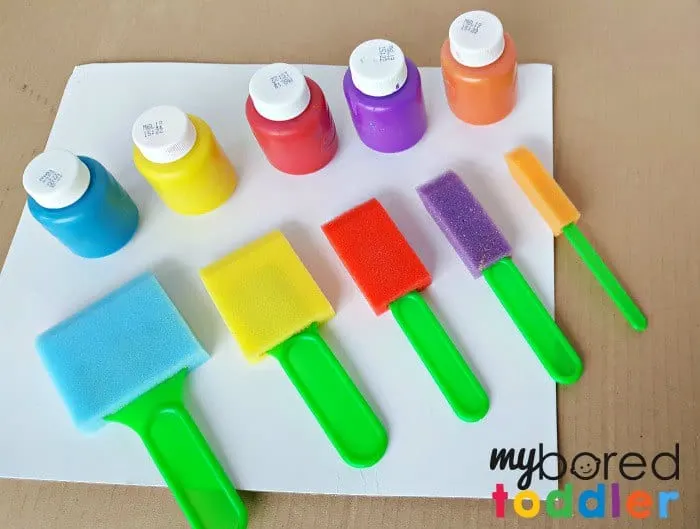 Foam paint brushes are a fun alternative to regular brushes. They can generally be purchased in a dollar store or craft store and come in a variety of colors and sizes.
For ease of cleanup after a painting activity, and to protect surfaces, place a large piece of cardboard or a drop cloth over the table.
Provide some choices of paint colors and brush sizes, but not so many that your toddler is overwhelmed. Two or three of each would be suitable for this activity.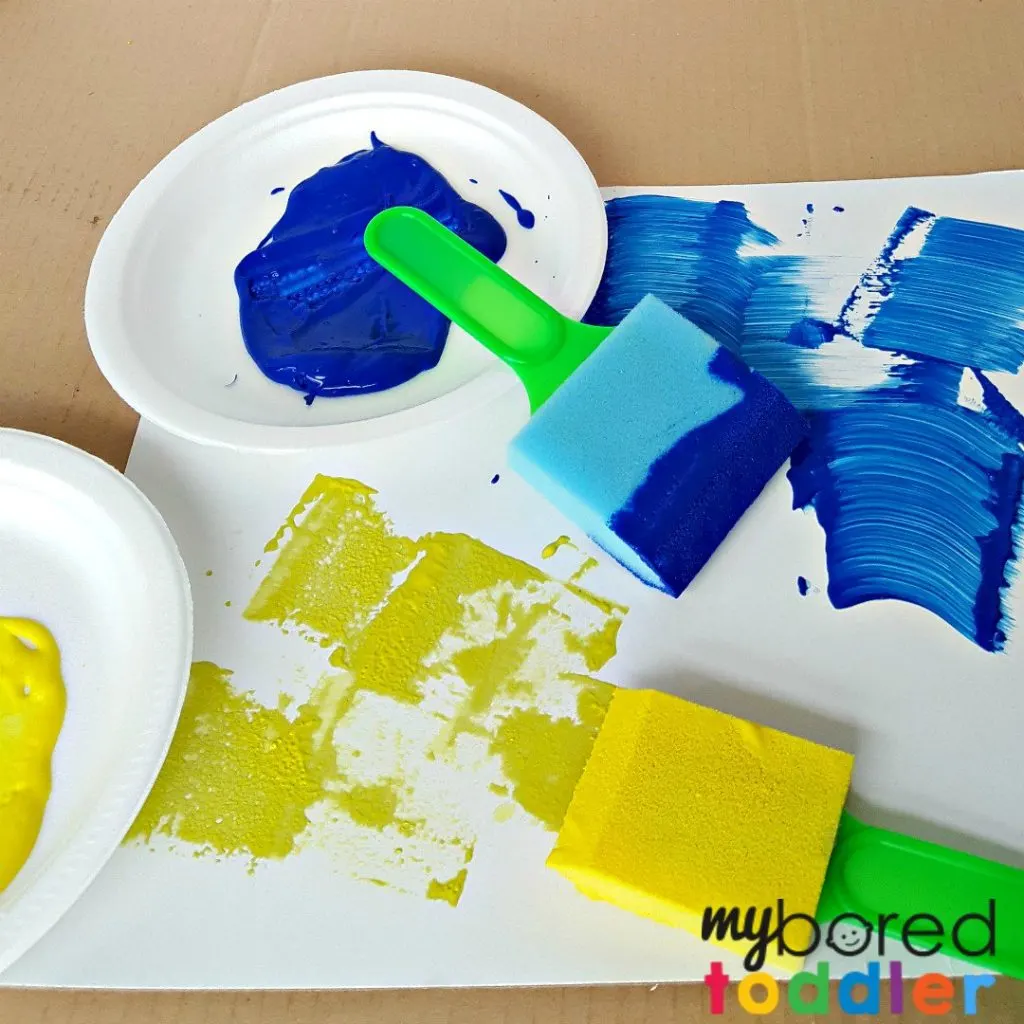 Kids can use different techniques for painting such as spreading paint in wide lines; pressing their fingers onto the foam part of the brush to transfer the paint; or 'slapping' paint onto paper with a quick motion.
Foam brushes are also great for mixing paint colors. The wide flat surface of the brush easily drags different colors together to make new colors.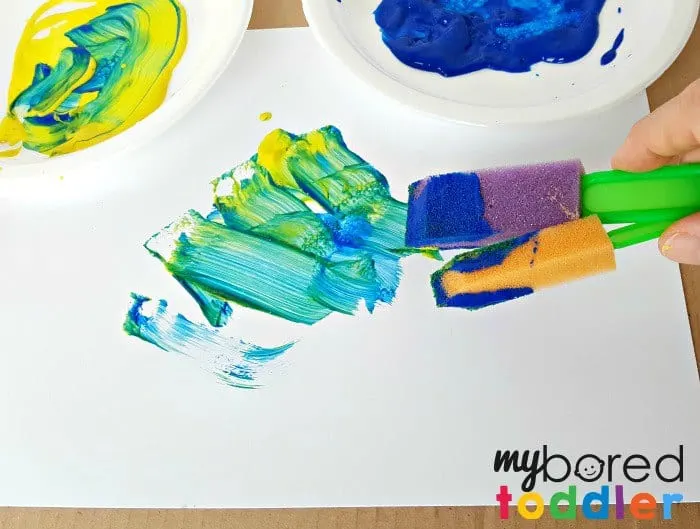 Kids can try different ways to paint, such as holding two brushes at a time. This will support strengthening hand muscles as well as creative outcomes.
Colors can be mixed together by dipping the brushes in two different trays before putting the brushes to paper.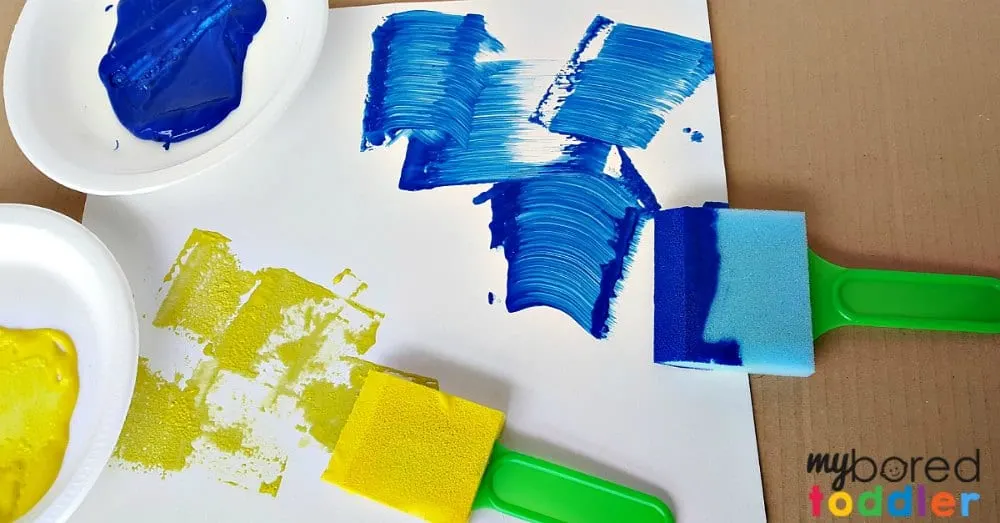 Paint brushes in different sizes, colors and textures can add interest to a painting activity with toddlers.
Adding foam brushes to your art supplies will help support the development of fine motor and creative skills in your early learner.
I would love to see a picture of your child's foam brush paintings! Share them in our Facebook Group or on Instagram - follow @myboredtoddler and use #myboredtoddler
Some more toddler painting activities you might enjoy are: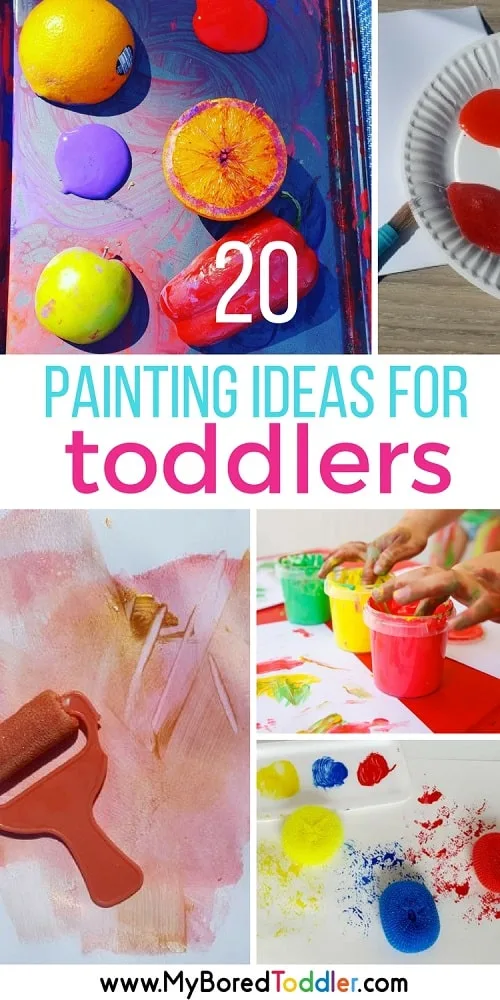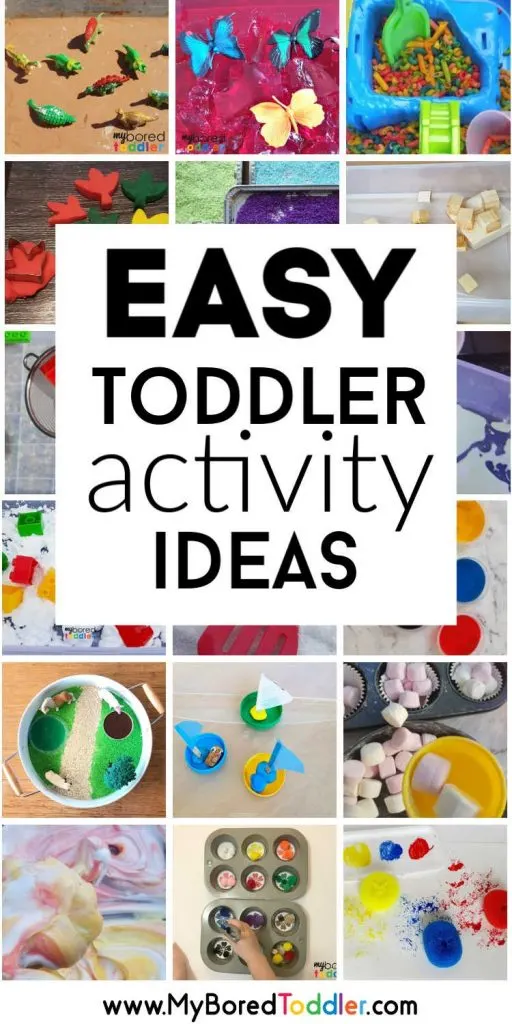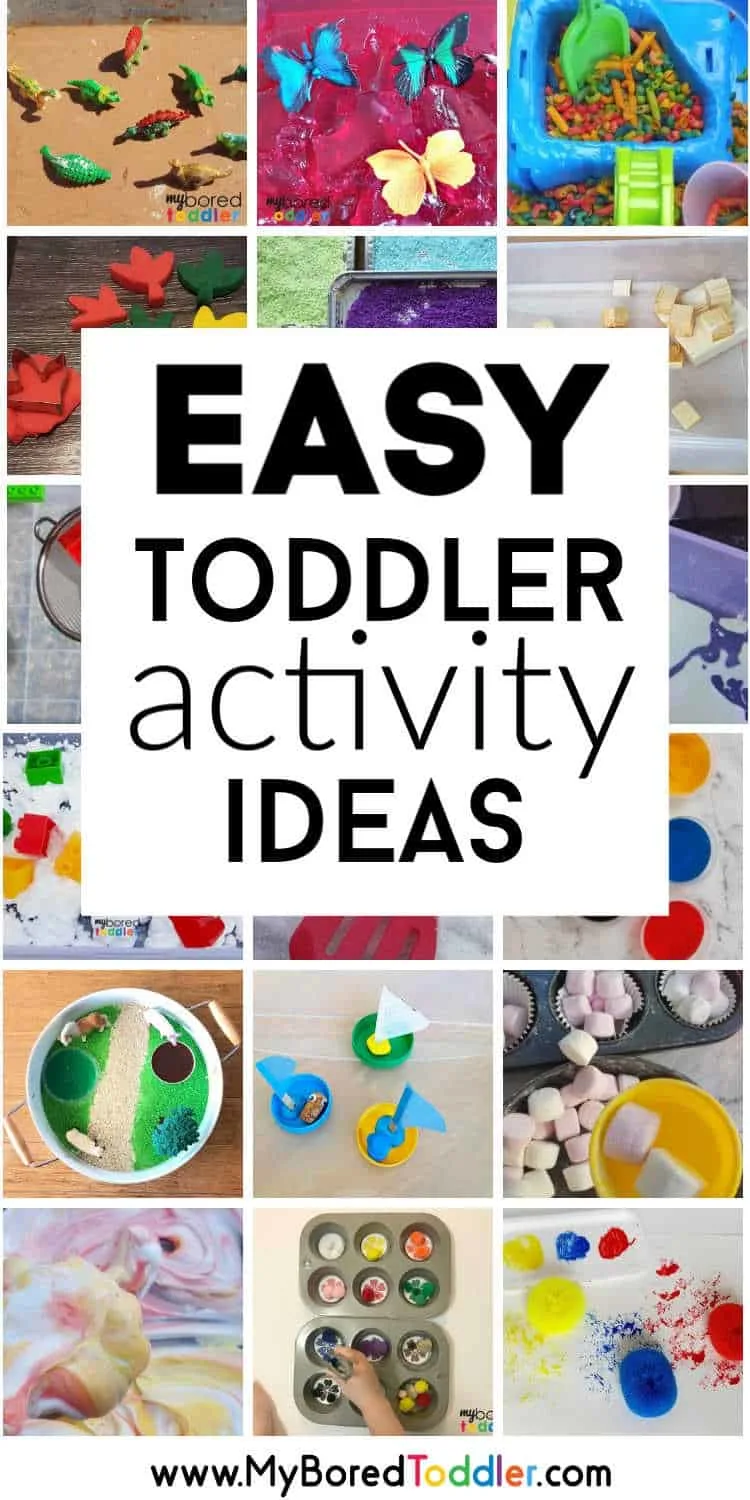 About the Author
Heather is a former preschool teacher and founder of preschooltoolkit.com, a website providing early learning resources for teachers and parents. She focuses on creating fun crafts and activities that engage developmental skills while promoting hands-on learning through play. Follow her on Facebook, Pinterest, Twitter, Instagram and Google+