If you don't like messy painting then painting with cotton tips is a great way to get your toddler to paint. There's no need to wash anything (except maybe your child!) and you can throw away the cotton tips when you're done.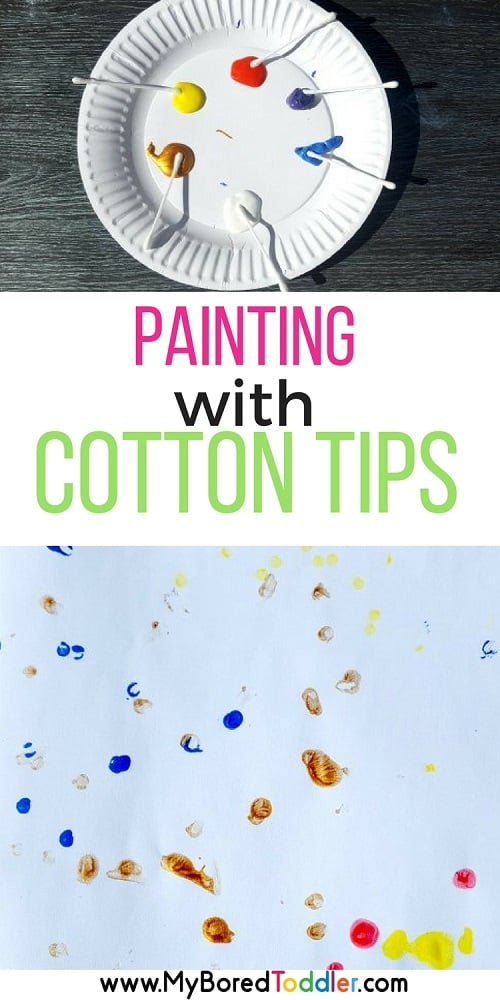 Painting with Cotton Tips
Painting with cotton tips is our challenge for day 4 of our 10 Day Toddler Painting Challenge. Yesterday we made butterfly paintings which everyone seemed to love, so today we're going for a slightly less messy activity. No promises though! Now I'm calling them cotton tips, but I know they're called Q tips as well. Either way, this is what you need! Don't forget to share your finished pictures in our Facebook Group and over on Instagram – use #MyBoredToddler so we can all see (hint: you can now follow #MyBoredToddler on Instagram)
You can find my full list of items I recommend for the 10 Day Painting Challenge HERE.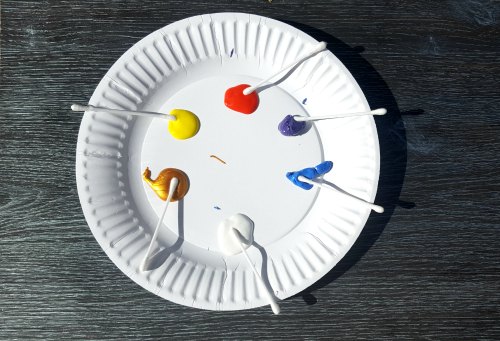 How to Start Painting with Cotton Tips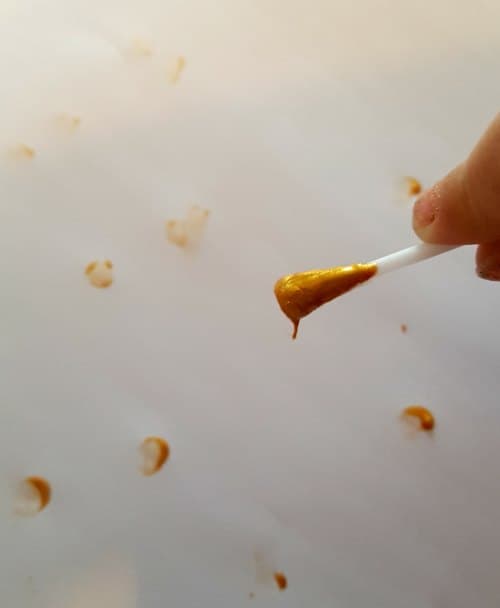 For this painting activity you don't need as much paint as usual. I like to put a cotton tip into each paint color to make it easier. It also stops a lot of the color mixing (it will still happen though!).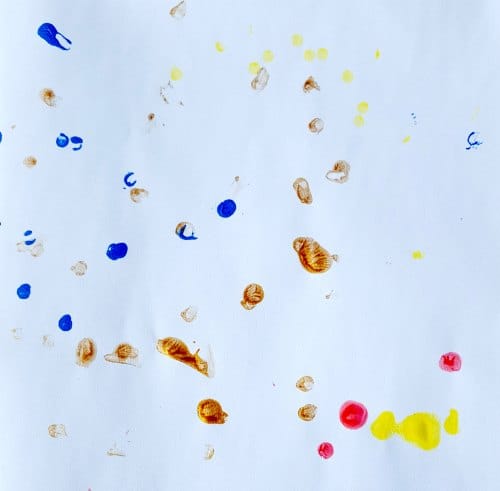 There are plenty of different ways to paint with cotton tips. We like to start with dots and then stripes. You'll find that your child will then try to do 'regular' painting with them which works quite well. If you have older children, definitely involve them in this activity – there's no age limit! My kids actually ended up combining a few painting techniques – we had cotton tip painting turned into butterfly paintings!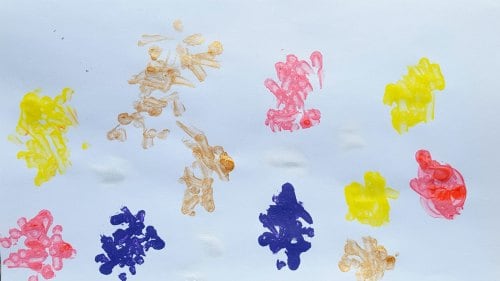 I can't wait to see what your child creates. Don't forget to share your finished pictures in our Facebook Group and over on Instagram – use #MyBoredToddler so we can all see (hint: you can now follow #MyBoredToddler on Instagram)
Tomorrow we will be doing roller painting (you will need a simple roller brush like these)
Some more activities that you may enjoy are:
Paper Plate Crafts for Toddlers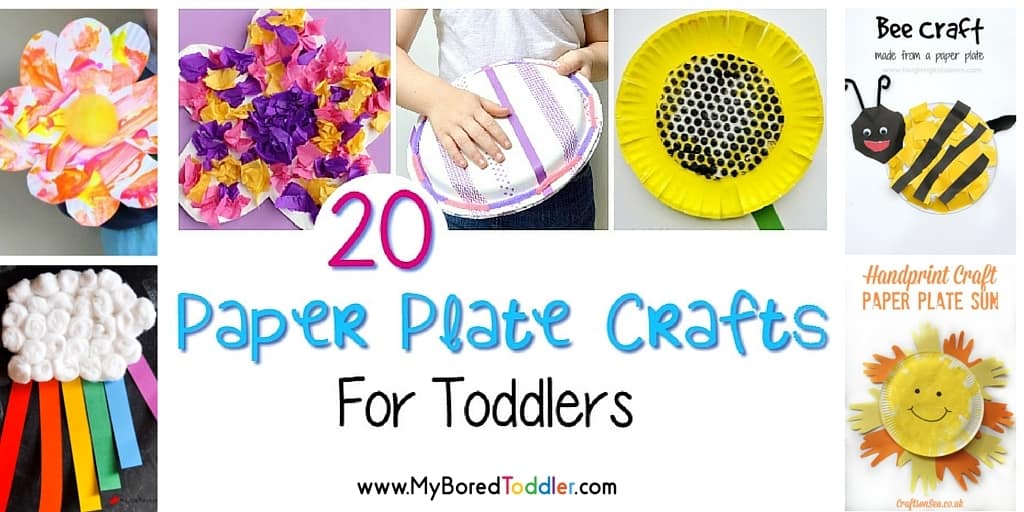 The Very Hungry Caterpillar Crafts