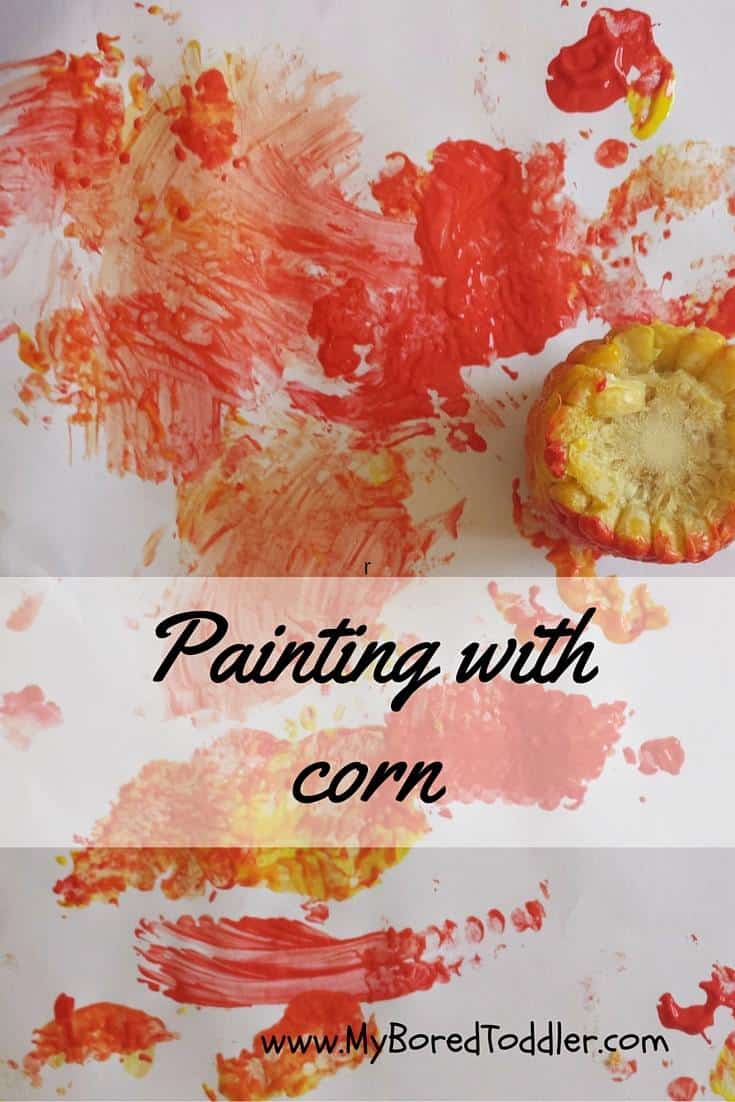 A great Thanksgiving craft for toddlers has always been to make a cob of corn, but we took it one step further and used the corn to paint with. This was a great sensory play activity and the end result was quite good too! If you are looking for more Thanksgiving activities for toddlers, make sure you check out our Thanksgiving Pinterest Board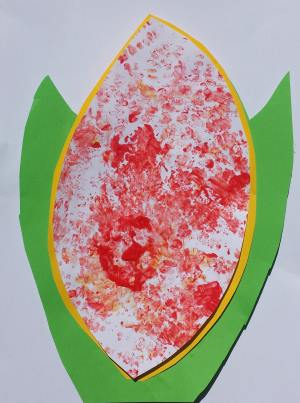 What you need:
Cob of corn
White paper
Yellow paper
Green paper
What to do:
Roll the corn in the paint and onto the white paper.
Cut the white paper into an oval shape once dry
Glue the white paper onto the yellow paper and cut out leaving a 1cm border
Cut 2 leaves out of the green paper and glue behind.
Make sure you check out our Simple Turkey Craft and our collection of Thanksgiving crafts for toddlers You may also enjoy our Fall/Autumn crafts for toddlers.
If you want to keep your toddler busy makes sure you subscribe to our weekly newsletter and follow us on Facebook, Twitter and Pinterest.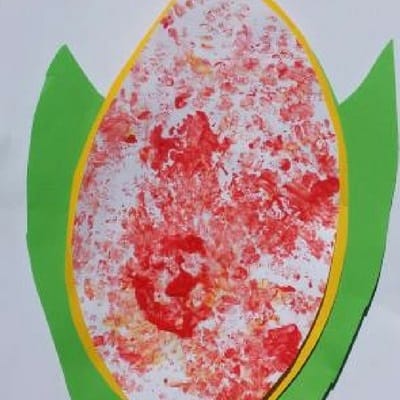 More posts you may enjoy are:
Thanksgiving Crafts for Toddlers