Today we are going to be mixing up the textures that we paint on and will be painting on foil. This is for day 7 of our 10 Day Toddler Painting Challenge (sign up HERE) after yesterday's painting with kitchen items.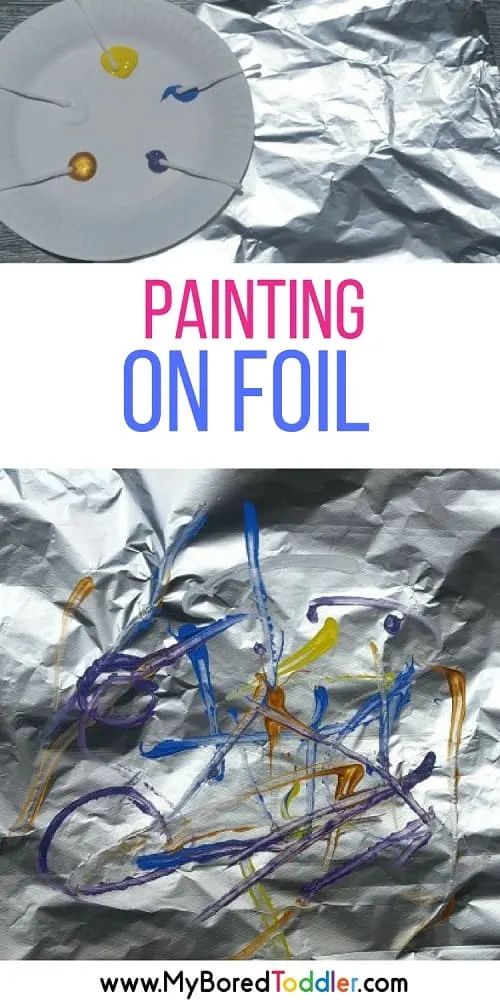 Painting on Foil
Today we are using any method to paint (cotton tips, paint brushes, rollers etc) and we are mixing up WHAT we paint on. We don't need to paint only on paper. I've used foil as part of our 10 Day Toddler Painting challenge but other items that would also work are bubble wrap and cardboard. I like foil as it has that shine to it that kids just love! If you don't have any, take a look around your house and see what else you could paint on instead of paper today.
If you would like to take part in our 10 Day Painting Challenge you can sign up HERE.
What you need for painting on foil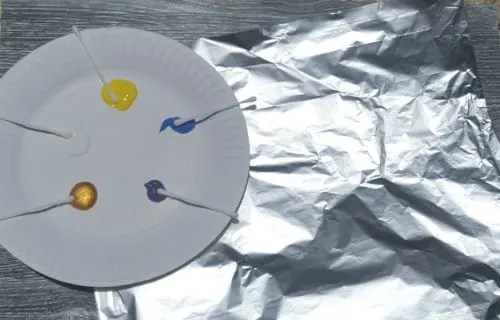 This is another simple toddler painting activity to set up. As always you can find my list of toddler basic painting essential items HERE. For this activity you will need
How to get started painting on foil.
For this activity I simply put the paint onto the paper plate, put a cotton bud in each paint color and let them go for it! You can also use brushes or rollers if you prefer. The effect is great and the toddler's love the shiny look!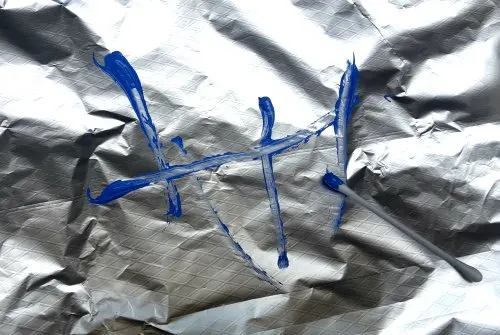 As always we would love it if you shared your finished products in our Facebook Group or over on Instagram - use #MyBoredToddler so we can easily find it! You might also like to join our weekly newsletter for more fun toddler activities.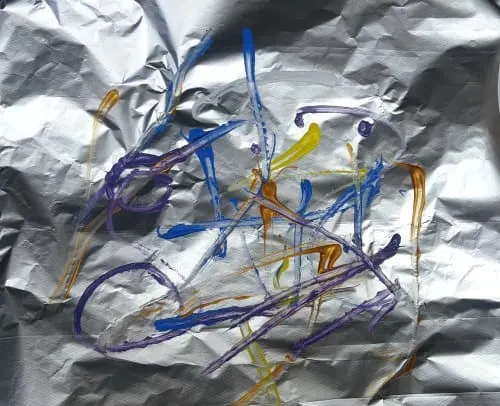 Tomorrow's activity will be painting with trucks and cars! Don't get scared it will be fine I promise!
Other activities you might like are:
Simple Truffles to make with Toddlers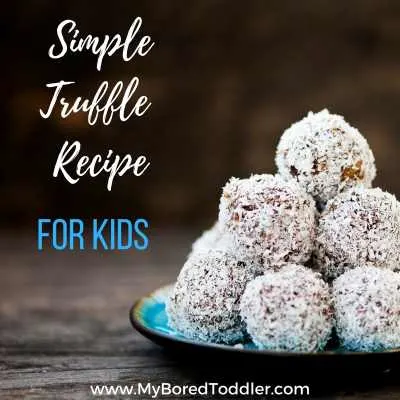 250+ Sensory Play Ideas for Toddlers