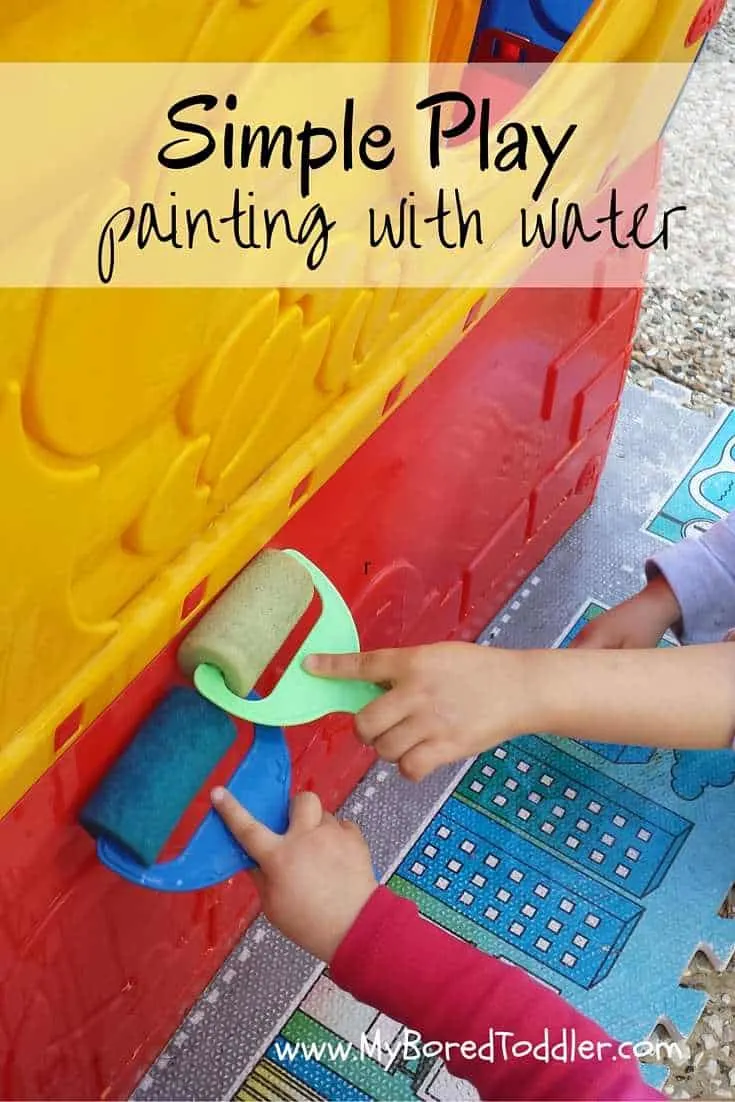 I am taking part in the Simple Play at Home Blog Hop and am loving all of the ideas. In a world where we seem to overcomplicate things, sometimes it's great to remember that simple can often be better. One of the activities that keeps my toddlers busy for ages is painting with water. I don't mean those lovely water painting books (although they're a hit in our house too), I mean literally painting with water.
We get a big bucket
of water, a combination of paint brushes and roller brushes (you can buy those from Amazon here) and they paint everything outside. The fence, the wall, the cubby house. Anything. The best bit about this is that it's mess-free, and they will generally play with this activity long enough for me to enjoy a cup of coffee.
What you need:
What to do: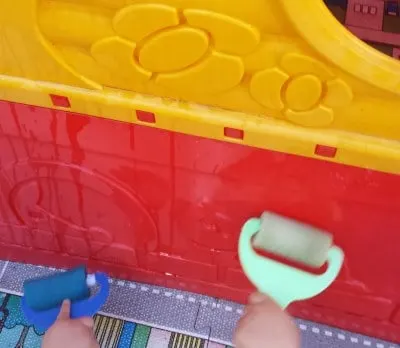 If you are after more (messier) painting ideas for toddlers you will love 10 Painting Ideas WITHOUT using a Paintbrush or Ice Painting. You may also like our Winter Activities for Toddlers ideas.
If you want to keep your toddler busy makes sure you subscribe to our weekly newsletter and follow us on Facebook, Twitter and Pinterest.
Make sure you visit the 30 Day Simple Play at Home Blog Hop for more great simple play ideas.