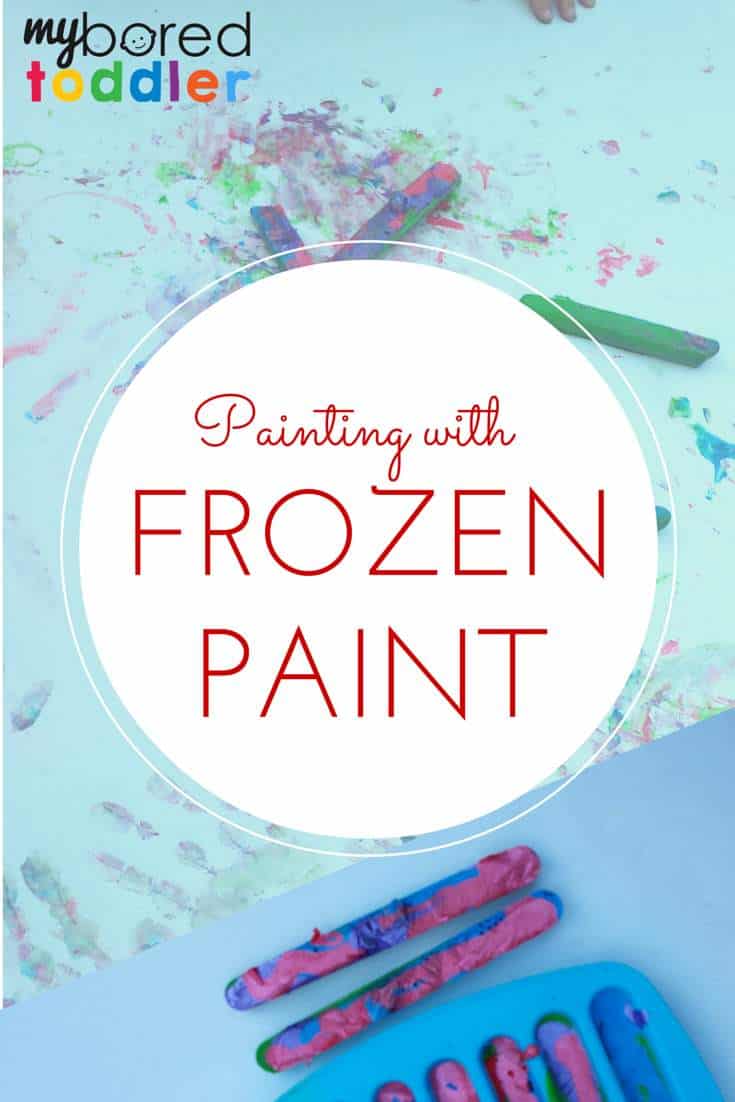 I recently agreed to participate in a Paint-A-Thon and an Alphabet Sensory Activity Challenge, so I thought that I would attempt ice painting as this would meet the criteria for both. The only hiccup was that I hadn't attempted this before, so I was a bit skeptical that it would work out.
It turns out that I had nothing to worry about, and the activity was not only a success but was much easier than I had originally anticipated. Be prepared for a messy activity though, and I recommend making it an outdoor, messy clothes play day!
What you need
What to do
1. Place paint into the ice cube trays. We made rainbow sticks by carefully layering the colors of the paint.
2. Freeze the paint
3. Spread out a large sheet of butcher's paper (outdoors is recommended)
4. Take out a paint stick each and start painting! If the paint takes a while to melt, dip it in a cup of water.
5. As the paint begins to melt, the activity becomes more of a finger painting activity and is a great fun messy play activity.
Do you want to keep your toddler busy with lots of fun activities? Make sure you sign up to our newsletter for a weekly dose of activities. You can also follow us on Facebook, Twitter and Pinterest, and Instagram.
If you loved this activity you might also like our Bubble Wrap Roller Painting or 10 Toddler Painting Ideas WITHOUT using a Paintbrush