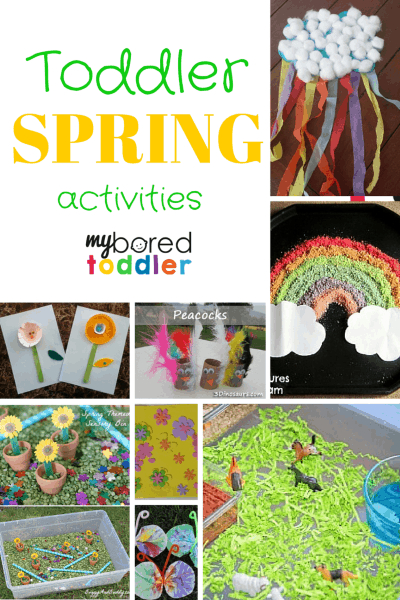 I love Spring activities for toddlers. Spring is such a fun and exciting time, especially for inquisitive little minds, and there are so many toddler activities to choose from. We have joined forces with some excellent websites, and have put together a list of some of the best spring activities for Toddlers. There are some great ideas for sensory play, fun craft and even some edible art!
Some of our favorite toddler Spring activities are: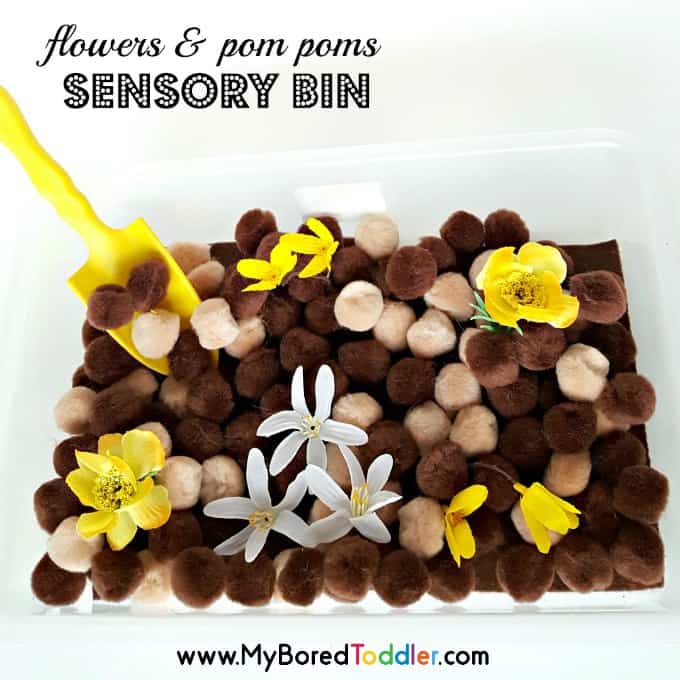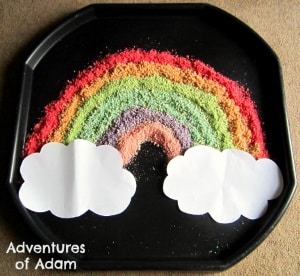 This is a spring toddler activity that will make you go WOW! Adventures of Adam has made an edible rainbow using bread crumbs. It has to be seen to be believed and you can find out all of the details here.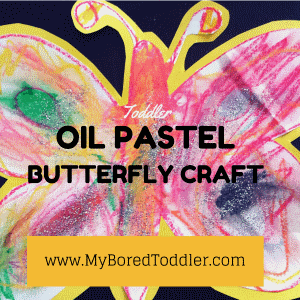 This oil pastel butterfly craft is one of the most popular toddler crafts at My Bored Toddler. Even the youngest toddler can make this, as the beauty of oil pastels is that even the most basic scribble can be turned into a beautiful piece. See more about how to make an oil pastel butterfly here.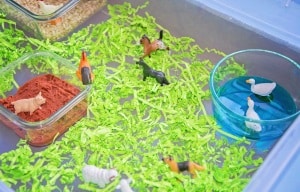 Toddlers love sensory bins and this farm version is very creative. I love that it can be used as a spring toddler activity, and will definitely be a hit with any toddler. Visit Parent Savvy to find out how you can make your own Farm Sensory Bin.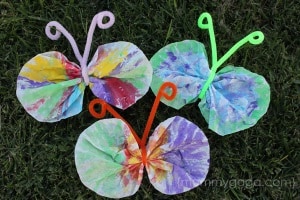 I would never have thought of using coffee filters to make butterflies, but Deanna from Mommy Gagga has turned them into a great spring toddler craft. See the full instructions on how to make a coffee filter butterfly here.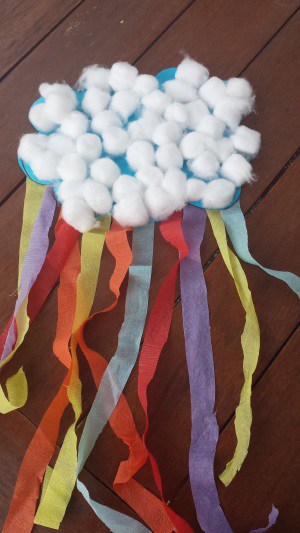 This simple rain cloud and rainbow is a great craft for even the youngest toddlers - just make sure they don't eat the cotton wool! See how to make this toddler rain cloud craft here.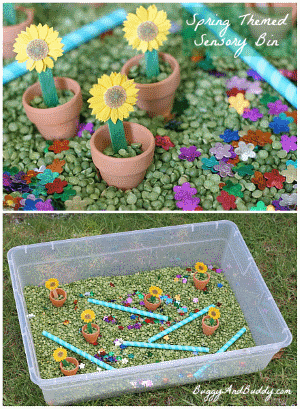 I love sensory bins so much that I had to include two in this list. This gorgeous Spring Sensory Bin is so creative and will keep your toddler entertained for hours. Buggy and Buddy have done a great job with this one and you'll definitely want to find out how to make it here.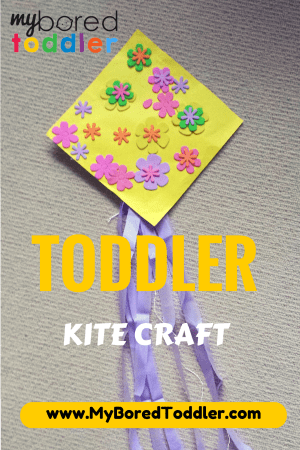 This fun toddler kite is actually a really simple toddler craft involving stickers and crepe paper. While it was never intended to fly, it actually works quite well and has been a big hit in our house. Find out how to make this great toddler kite.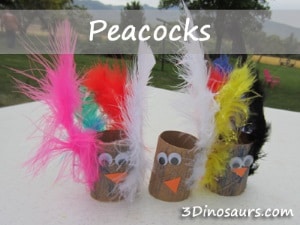 Toilet roll craft and toddlers are such a great match! These peacocks from 3 Dinosaurs are such a great toddler activity - find out how to make them here.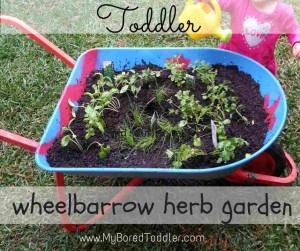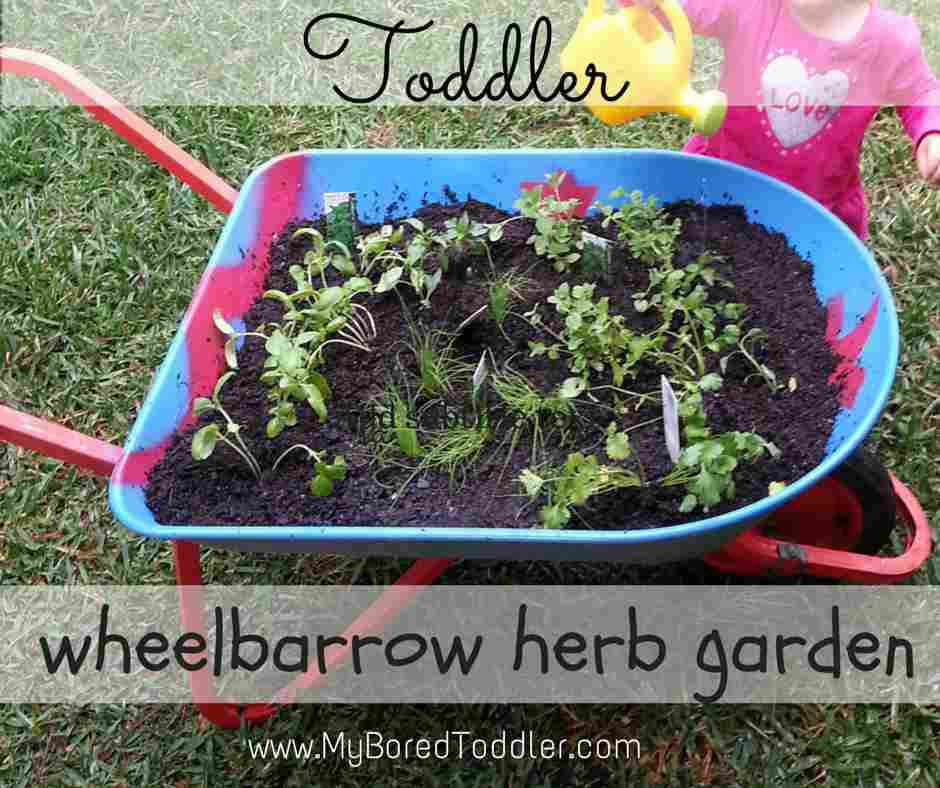 Sticky Sheep from Two Daloo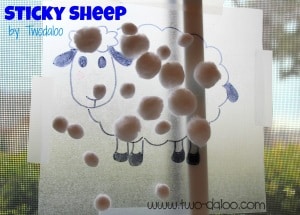 I always associate spring with farm animals and these sticky sheep are sooo cute! A great Spring activity for toddlers of all ages, this is a great activity from Two Daloo. Find out how to make sticky sheep here.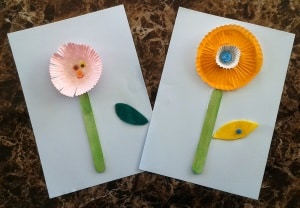 Multicrafting Mummy has created some great toddler flower craft activities. Such a simple, yet effective toddler activity for spring. Find out how to make these gorgeous Spring flowers here.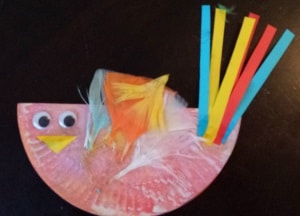 Paper plates and feathers equals lots of toddler fun! These paper plate birds are great for spring and are easier to make than they look. See the instructions for making a paper plate bird here.
If you want to keep your toddler busy makes sure you subscribe to our weekly newsletter and follow us on Facebook, Twitter, Instagram and Pinterest.
If you are looking for more fun Spring Activities you might enjoy :
Spring Sensory Bins for Toddlers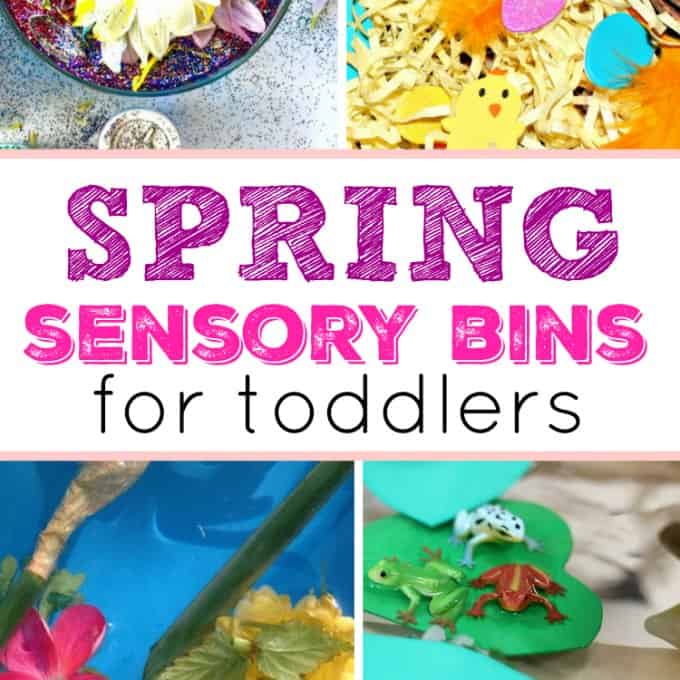 Spring Crafts for 2 and 3 Year Olds