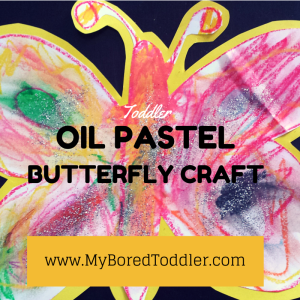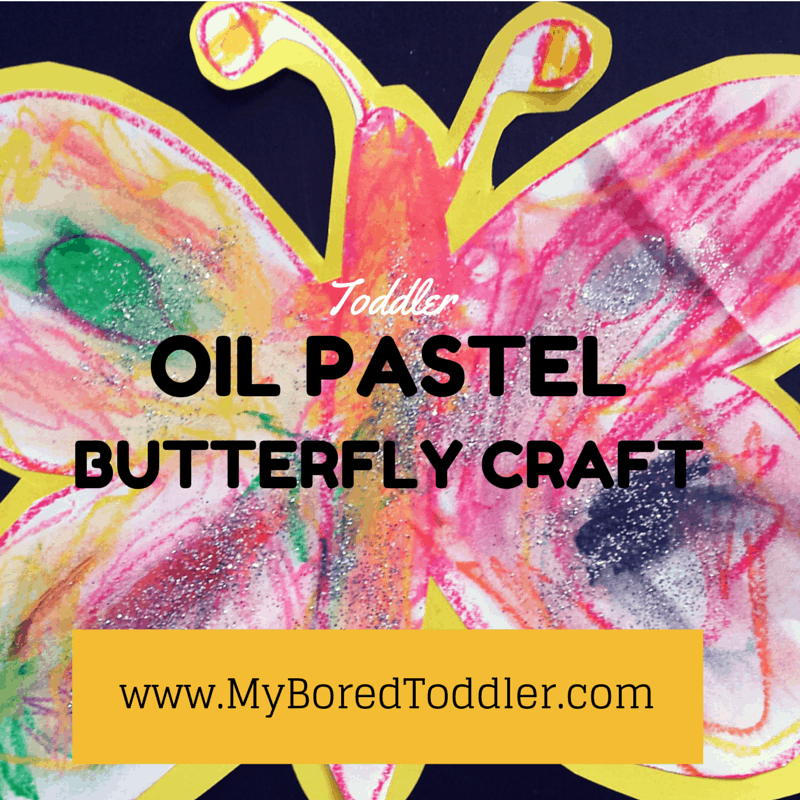 Oil pastels are great for using in toddler craft activities. If your toddler is comfortable with normal crayons (by this I mean they are past the stage of wanting to eat them!) then you should definitely let them play with oil pastels. Because they are oil based, they are easy to blend and smear together to create some very cool effects. I like the fact that even if your toddler doesn't color in the whole area (and what toddler does!) they can smear the pastels with their fingers until the area is filled in. They are also great for color blending (we did a little bit of this in this activity - my daughter colored in the same area with a few different colors and then blended them altogether).
Today we made a butterfly. I admit to drawing the butterfly and helping with the cutting (oh and the glitter - ALWAYS help with the glitter unless you want to be cleaning it up for the next month!), but the rest was completed by my 2-year-old. My 11-month-old had a try too and, with a LOT more help, made one as well.
What do you need: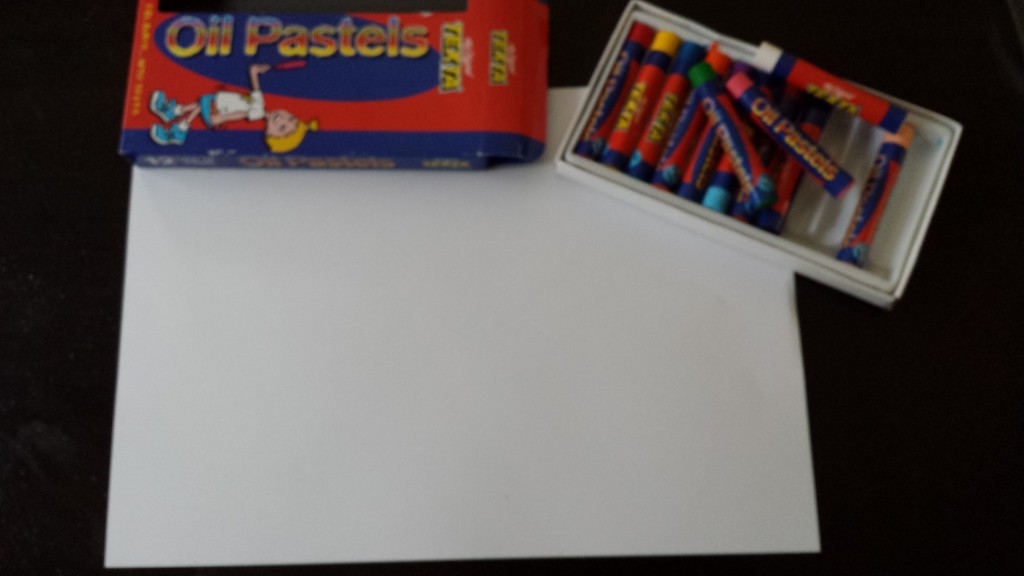 What to do:
1. Draw the outline of a butterfly. I did this myself (I'm sure you can do better!) but you can always print one out if you prefer.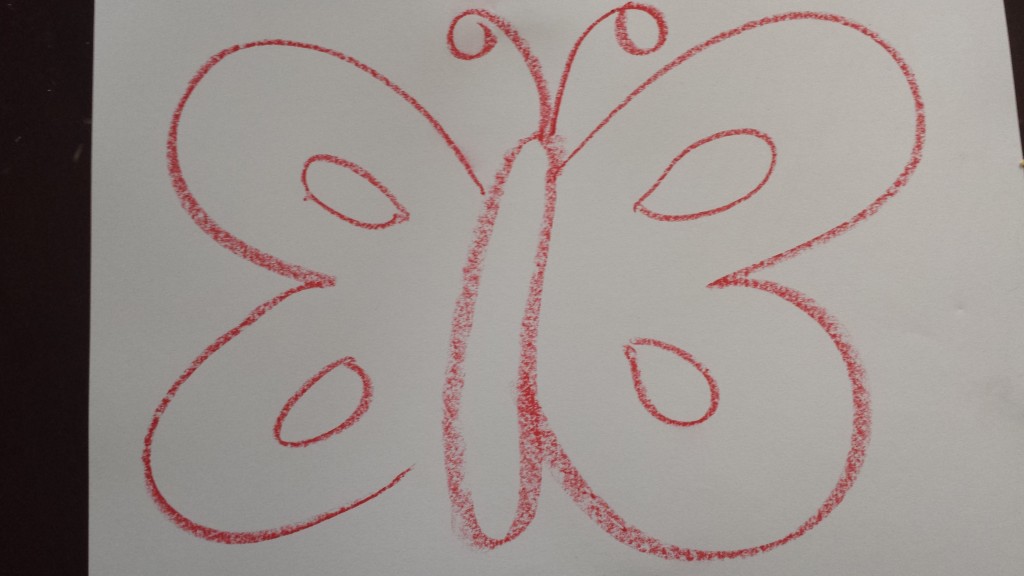 2. Let your toddler color the butterfly however they like. Encourage them to color 2 or more colors in each area so they can blend them later.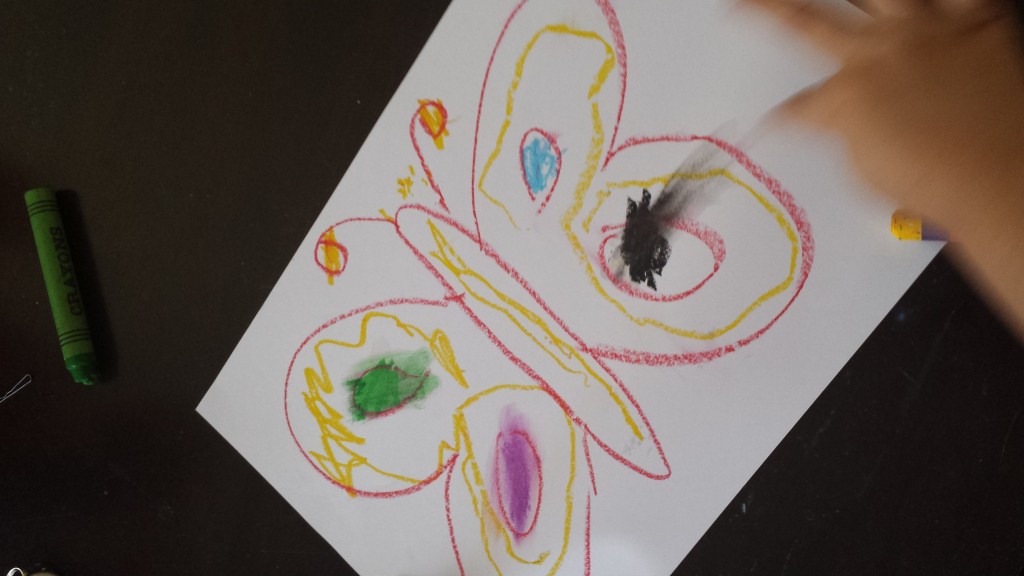 3. Blend all of the oil pastels together by rubbing your fingers over them (younger toddlers will need some help with this).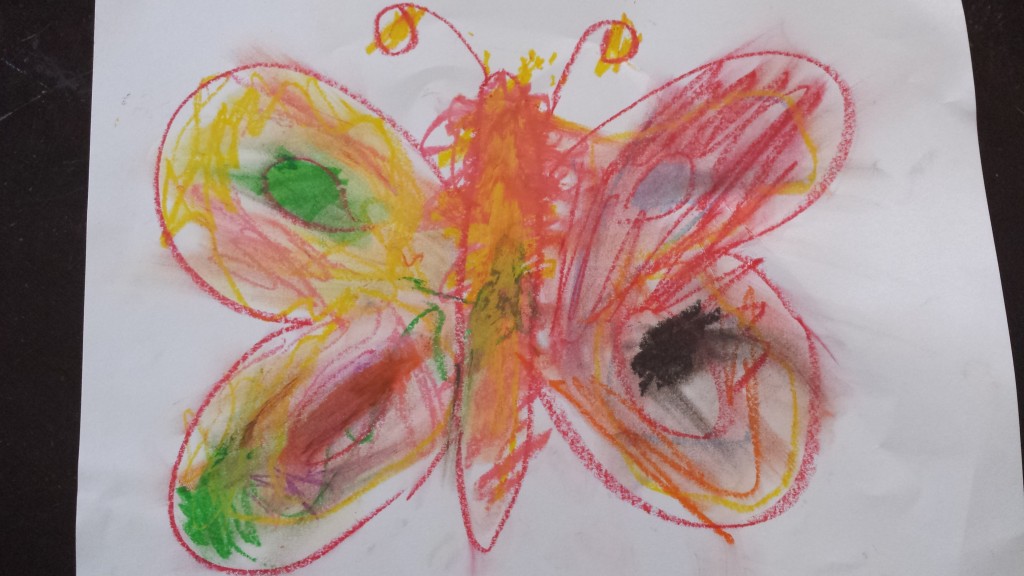 4. Cut out the butterfly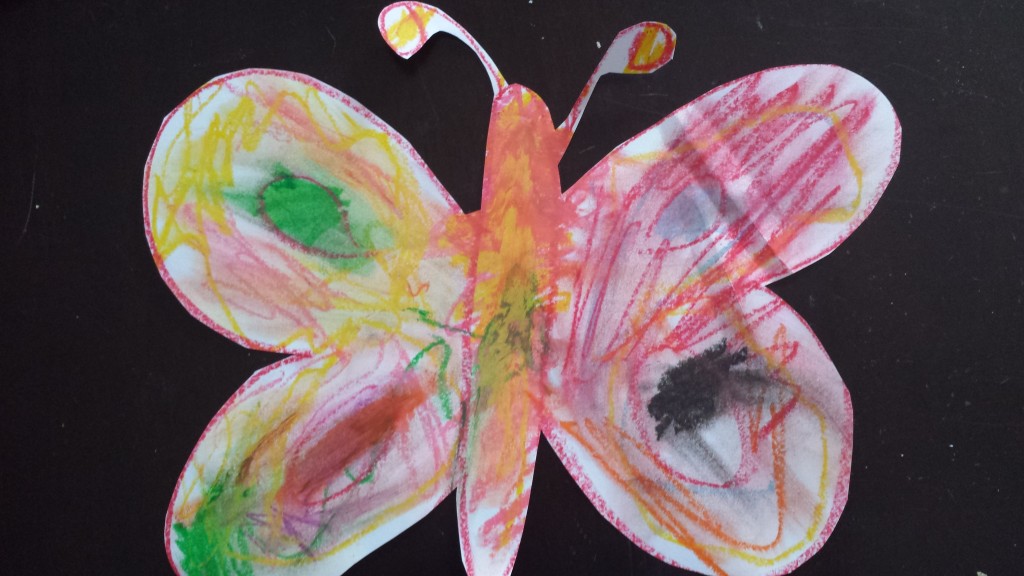 5. Glue onto a colored piece of paper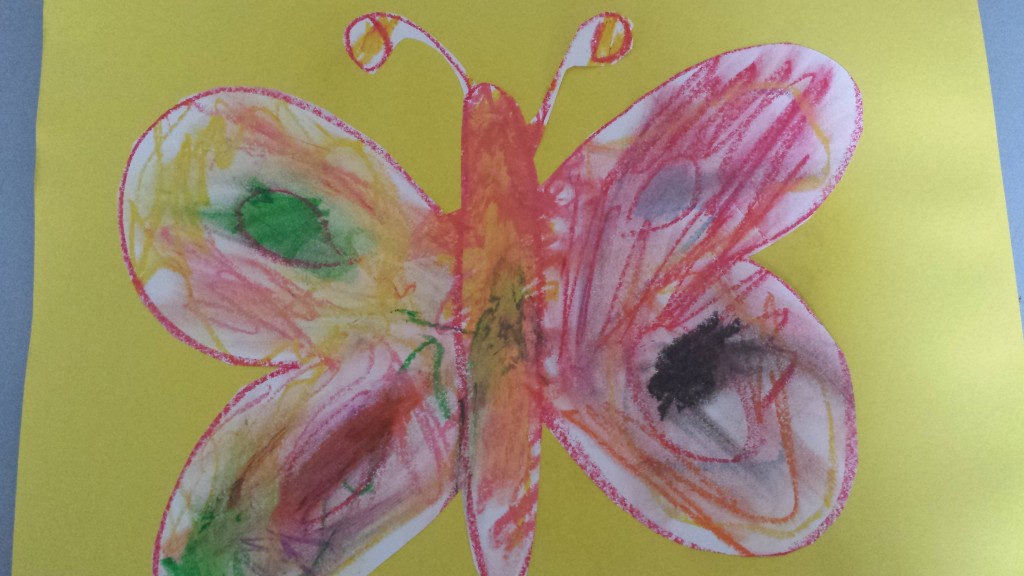 6. Cut out the butterfly again, leaving a 1 cm border of colored paper.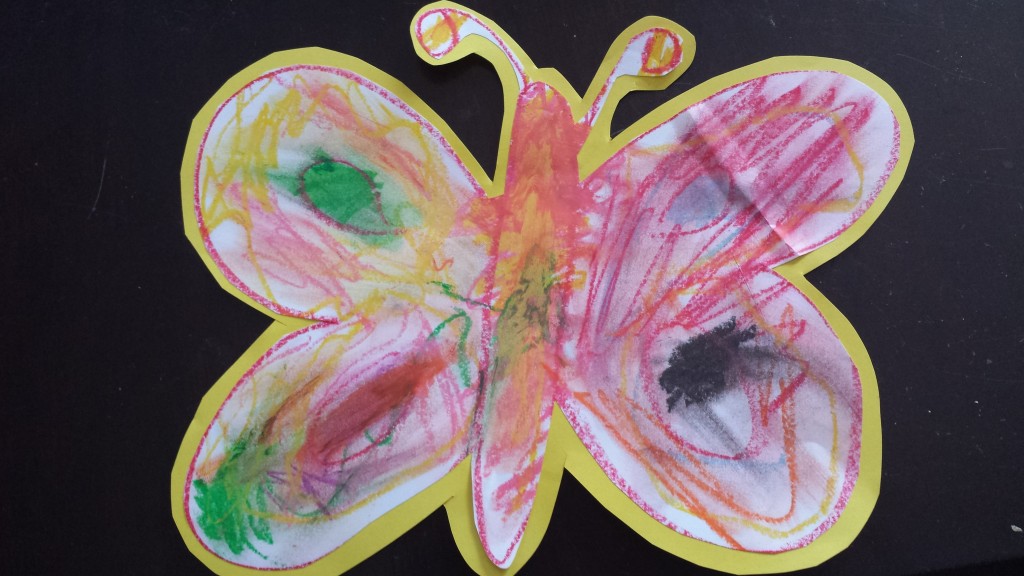 7. Add glitter to the butterfly.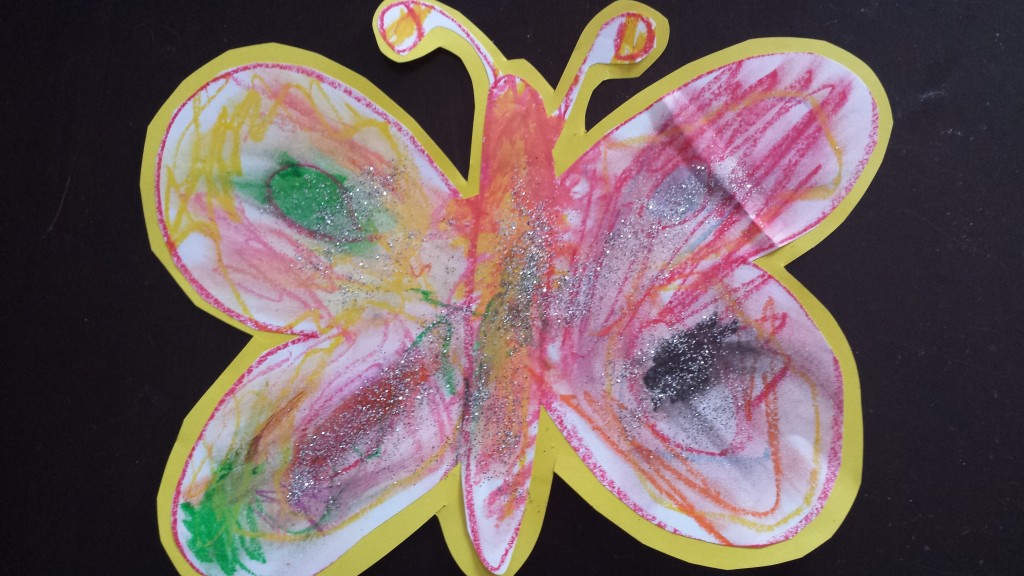 Do you like this toddler butterfly craft? We would love it if you would share it - just click the share buttons at the top and bottom of this post!
For more fun toddler activity ideas why not join our Facebook Group or follow us on Instagram – follow @myboredtoddler and use #myboredtoddler.