Are you looking for an easy craft for toddlers? Combine a nature walk or backyard play with a simple craft using natural materials. Kids will love creating beautiful designs on a cardboard canvas.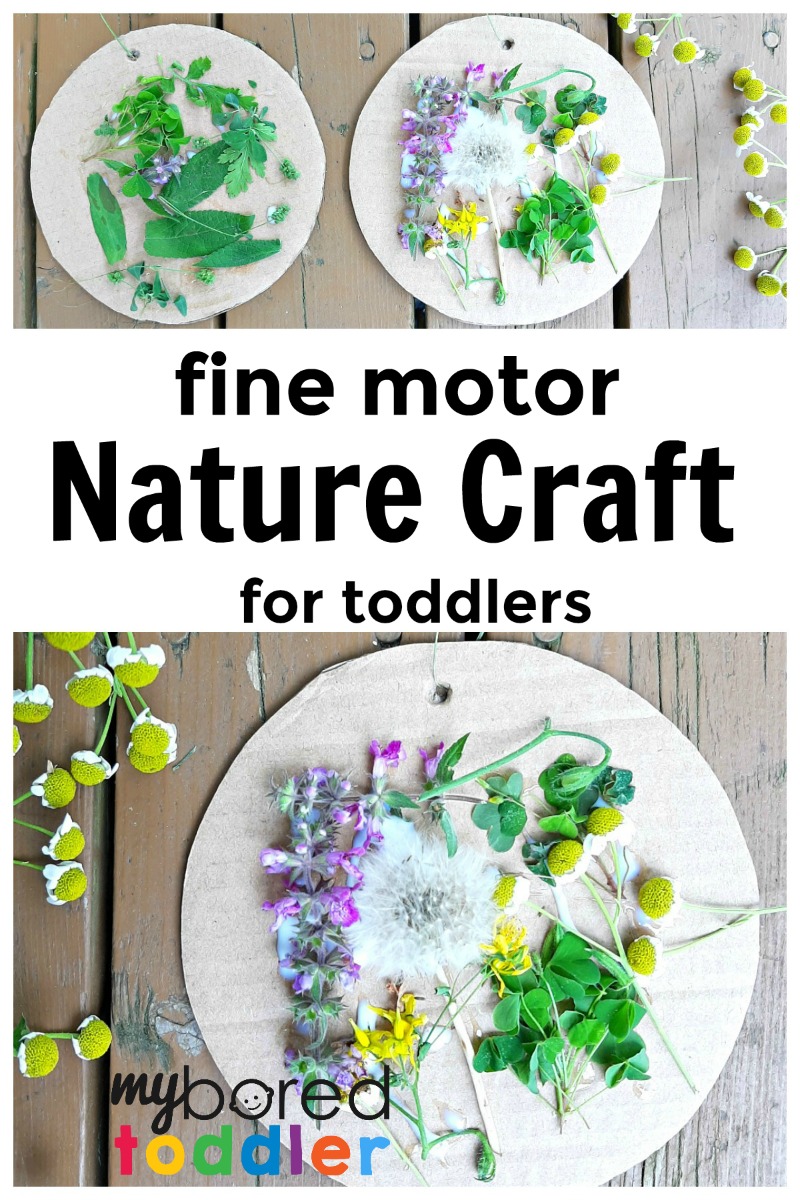 Fine Motor Nature Craft for Toddlers
Outdoor play is easy with simple crafts and activities. Kids, especially toddlers, don't need a lot of toys or other props to enjoy playing and discovering outside.
In this activity, toddlers pick flowers and leaves on a nature walk, then arrange the plants on a cardboard canvas to make a fun nature art activity.
The activity promotes exercise in fresh air and sunshine, fine motor and sensory experiences, along with creative thinking, all important contributors to childhood development.
Supplies for nature craft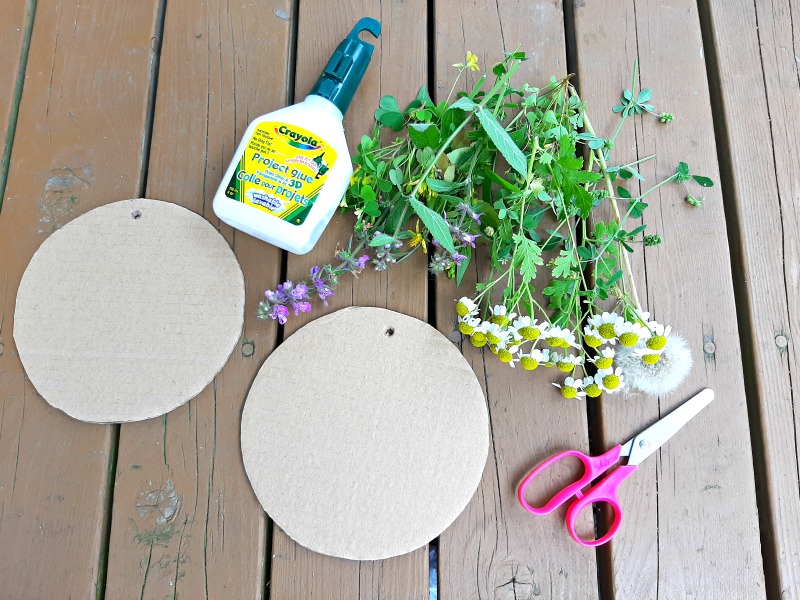 The flowers and leaves don't have to be fancy – whatever is available in the backyard or garden. Even weeds can be appealing!
Try to include different textures and colors, but follow your child's lead to allow for individual creativity.
While it's fun to do crafts outside, you can make the craft indoors if preferred, after gathering the plants outside on your morning walk.
If natural materials are not an option, you can easily do the activity with artificial plants or try a similar activity like these Fall tissue paper suncatchers.
How to make your nature collage craft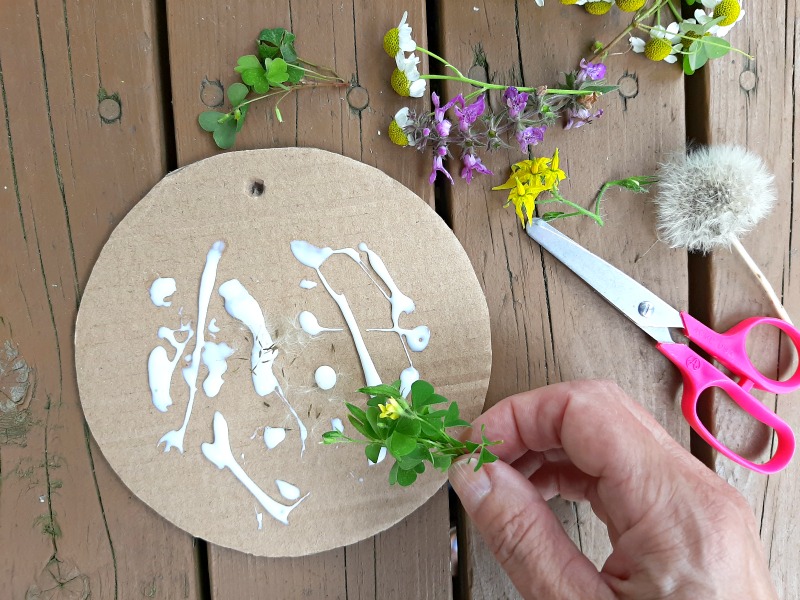 Make a hole in the top of the cardboard for a hanger.
Show your toddler how to squeeze the glue bottle to spread glue around the cardboard canvas.
Cut the flowers, stems and leaves into smaller more manageable pieces. Arrange the plants on the cardboard.
Using the white glue engages fine motor muscle strength. You can also do this craft with a glue gun.
There are glue guns that are kid-friendly but of course still require supervision. The goal is to give your child as much independence as possible when crafting.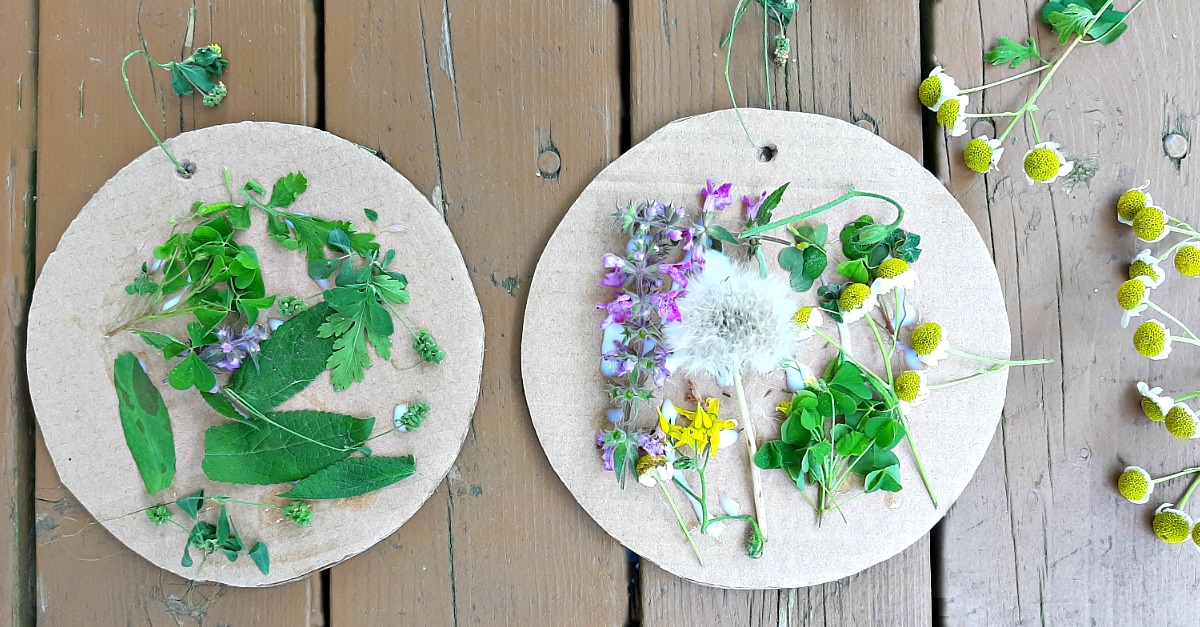 Loop a long stem through the hole at the top of the cardboard and tie together to secure. This will extend the natural beauty of the craft.
Children will benefit from choosing and handling natural materials in this sensory activity. The hands-on discovery provides learning through play as your toddler enjoys exploring and gathering plants, designing the picture, and gluing the flowers and leaves in place.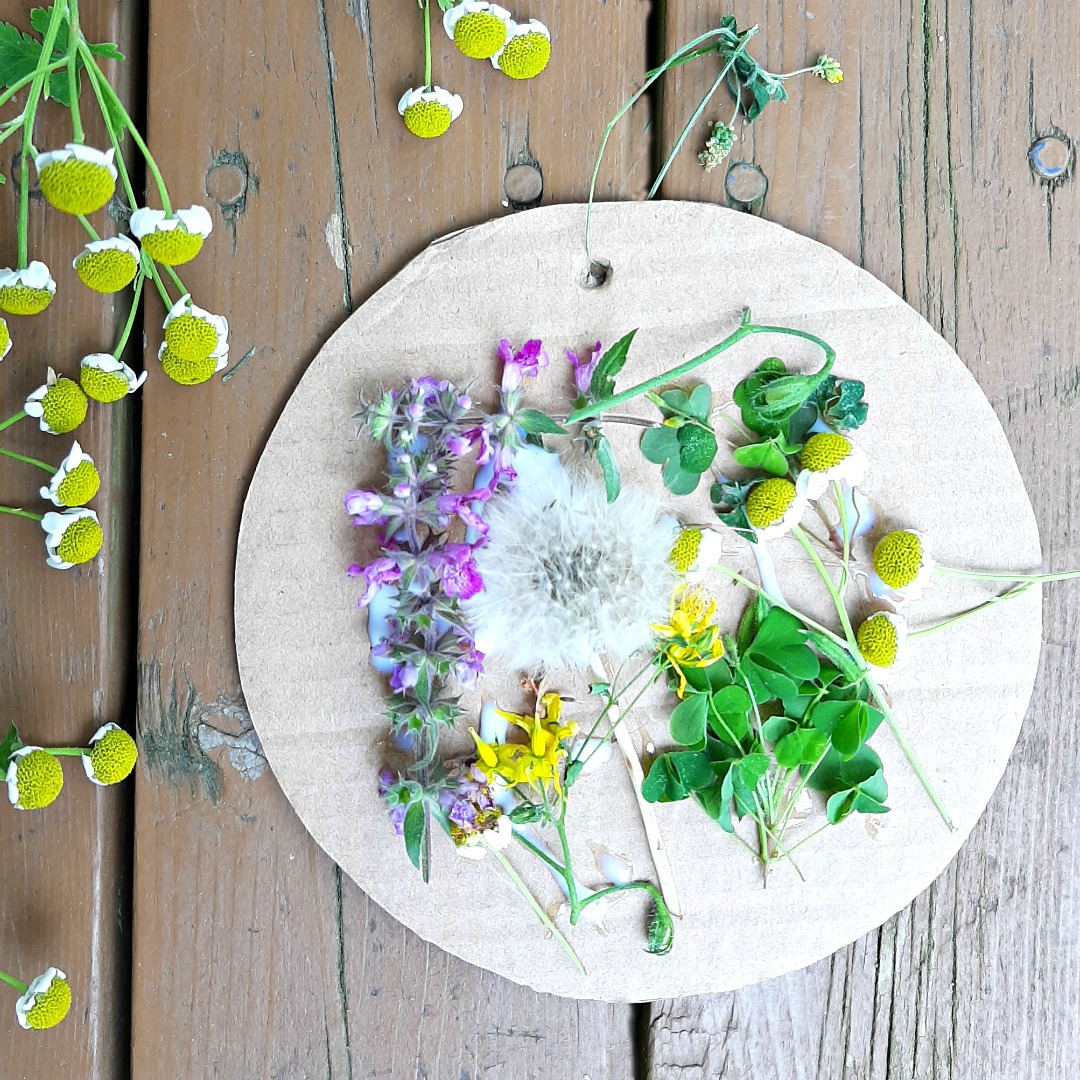 Hang your creations outside if possible. Let the children observe how the plants on the cardboard canvas change in appearance over time.
The variety of plants you pick will determine how you create beautiful designs on the cardboard. Each canvas will be unique depending on the combination of colors and textures.
Have fun exploring nature with this easy outdoor craft for toddlers.
If you make this we would love for you to share a picture of it in our Facebook group or over on Instagram - use #myboredtoddler and tag @myboredtoddler
Some more fun toddler activities you may enjoy are: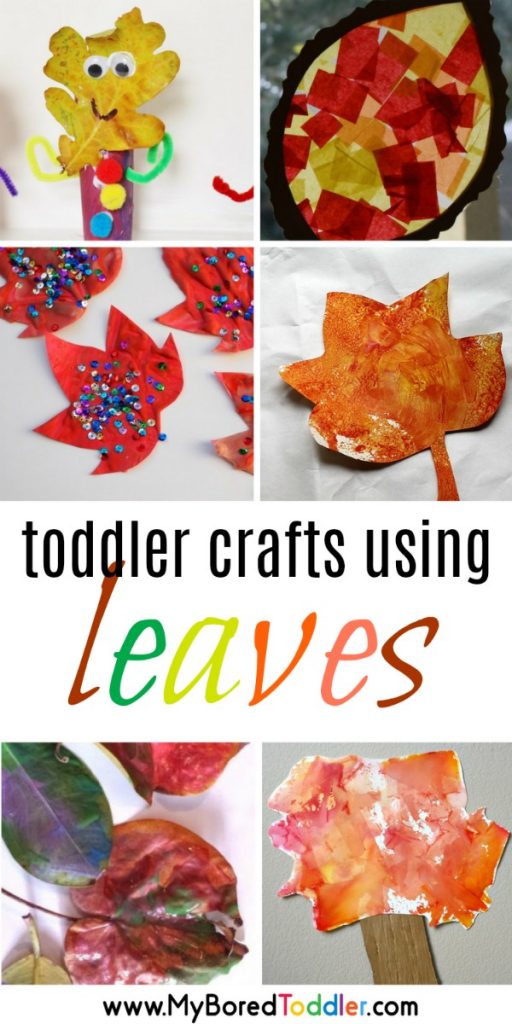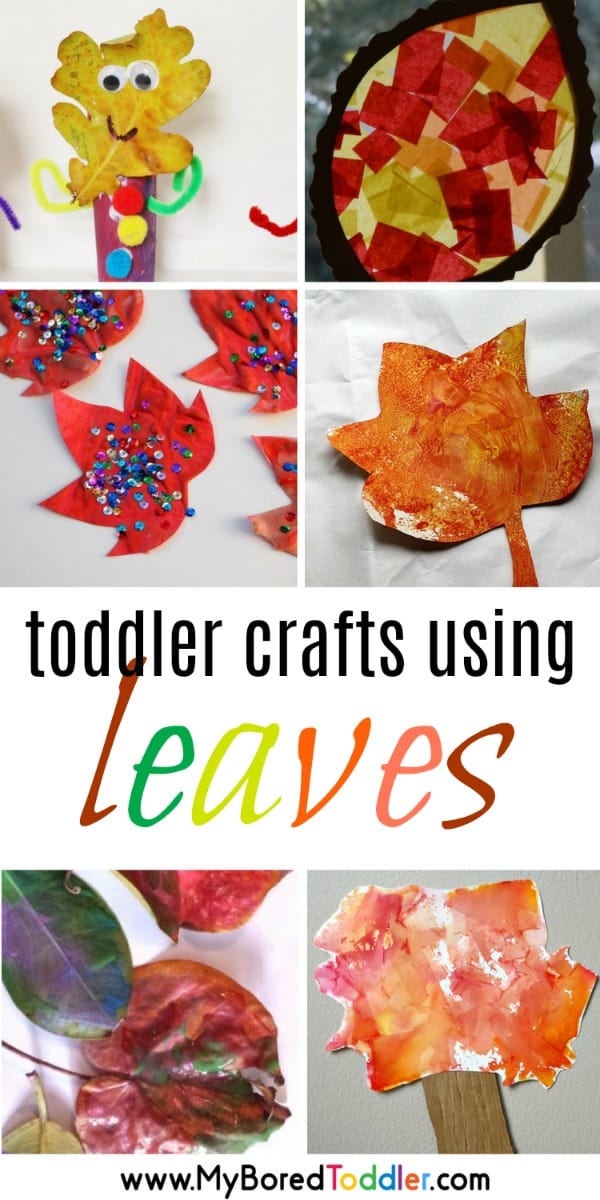 Paper Plate Crafts for Toddlers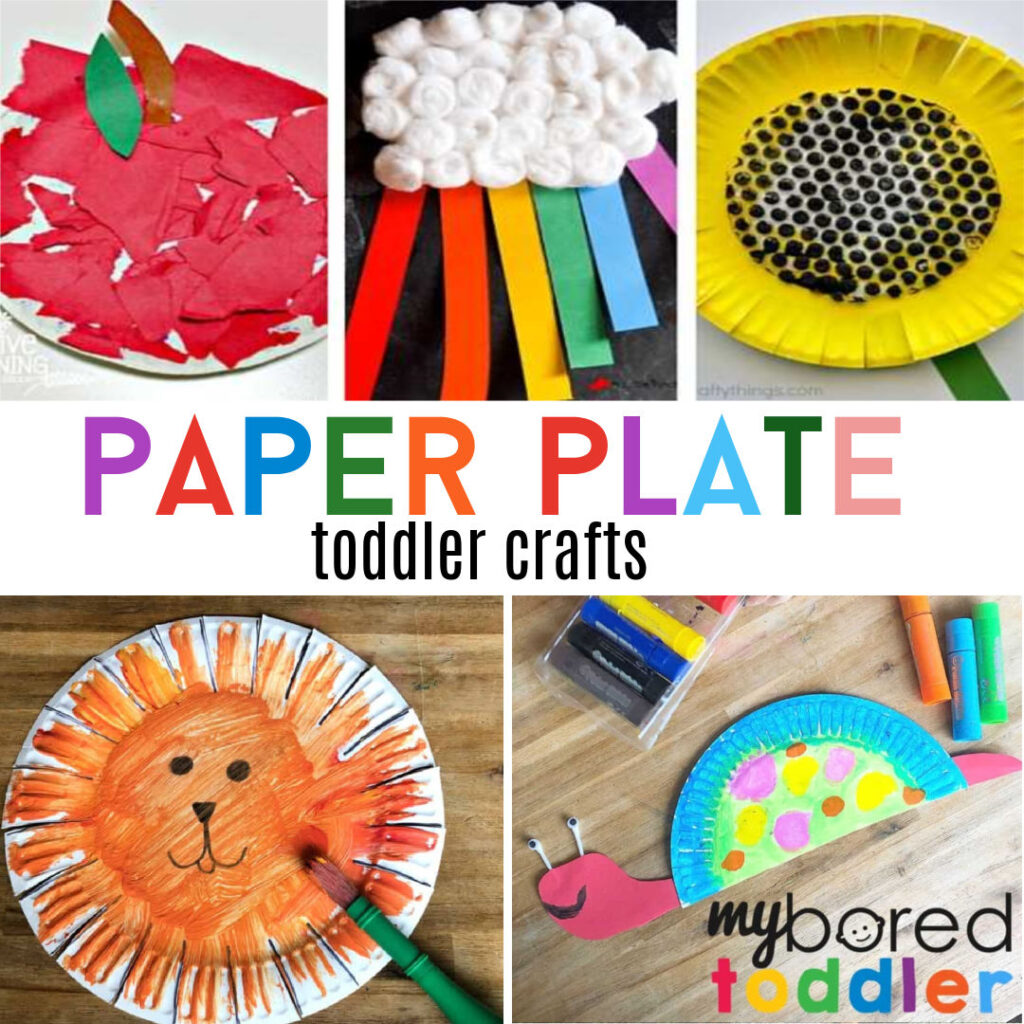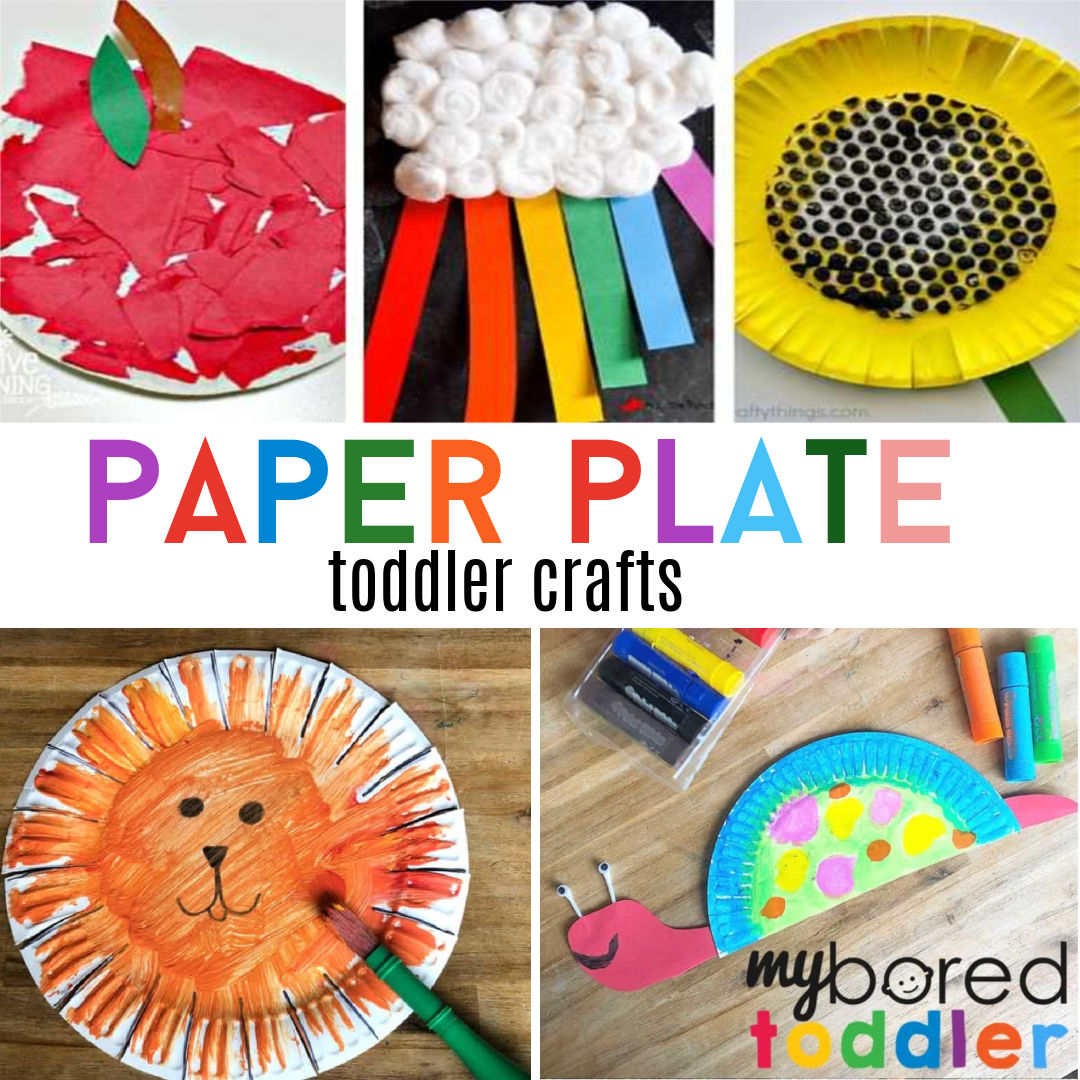 If you enjoyed this post why not PIN IT to pinterest (you can follow us on Pinterest HERE).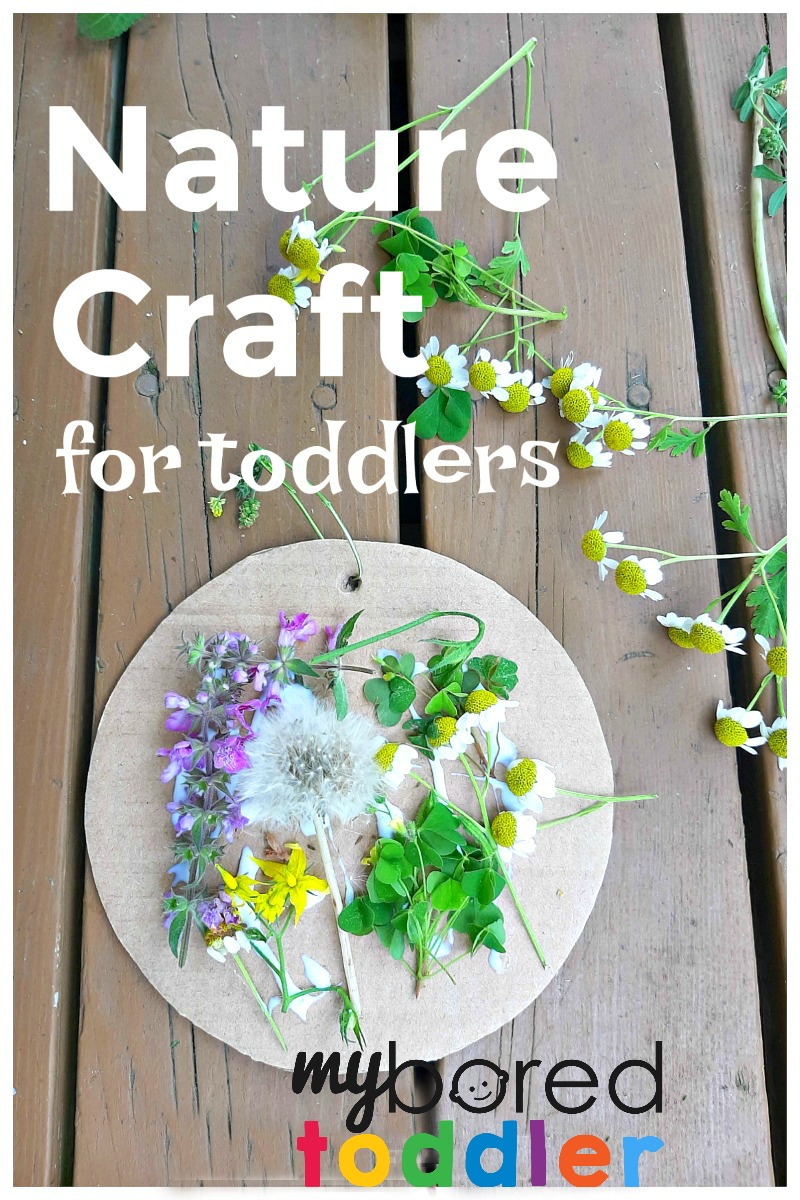 About the Author
Heather is a former preschool teacher and founder of preschooltoolkit.com, a website providing early learning resources for teachers and parents. She focuses on creating fun crafts and activities that engage developmental skills while promoting hands-on learning through play. Follow her on Facebook, Pinterest, Twitter, Instagram