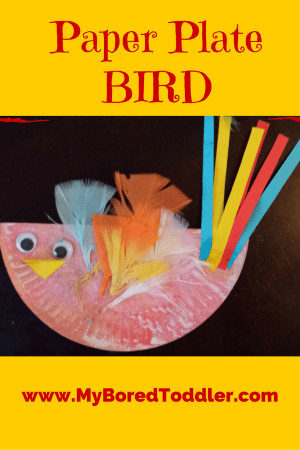 Paper plate crafts are always great for toddlers, and these cute paper plate birds make an excellent Spring toddler craft. We painted these ones using paint rollers, but you can paint them using brushes if you prefer. You can find feathers at most dollar stores or craft stores.
What you need:
Paper plate
Poster Paint (we used red, purple and yellow, but any colors will work)
Colored Paper to cut into strips
Glue
Googly Eyes
Yellow paper for the beak
What to do:
1. Paint the Paper plate using the roller. We used red, yellow and purple and they mixed really well with the roller, but any colors will work fine.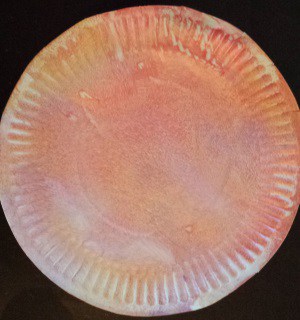 2. Fold the Paper Plate in half (once it is dry).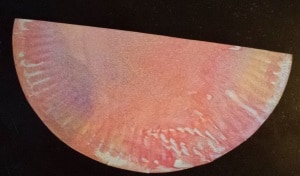 3. Glue feathers onto the paper plate.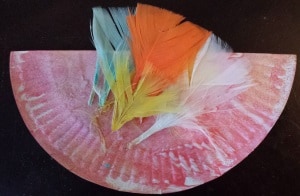 4. Cut colored Paper into thin strips and glue onto the tail.
5. Cut out a small square of yellow paper and fold in half for the beak
6. Glue on the eyes and beak.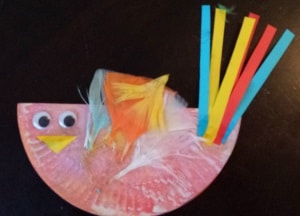 If your toddler enjoyed this activity they may also like our Oil Pastel Butterfly or Paper Plate Jellyfish.