Say 'hello' to spring with this colorful Spring sensory bin. It's a simple setup that offers so much play value for your toddler. Combine artificial flowers and spools in a sensory bin to provide fine motor and sensory experiences along with oodles of fun!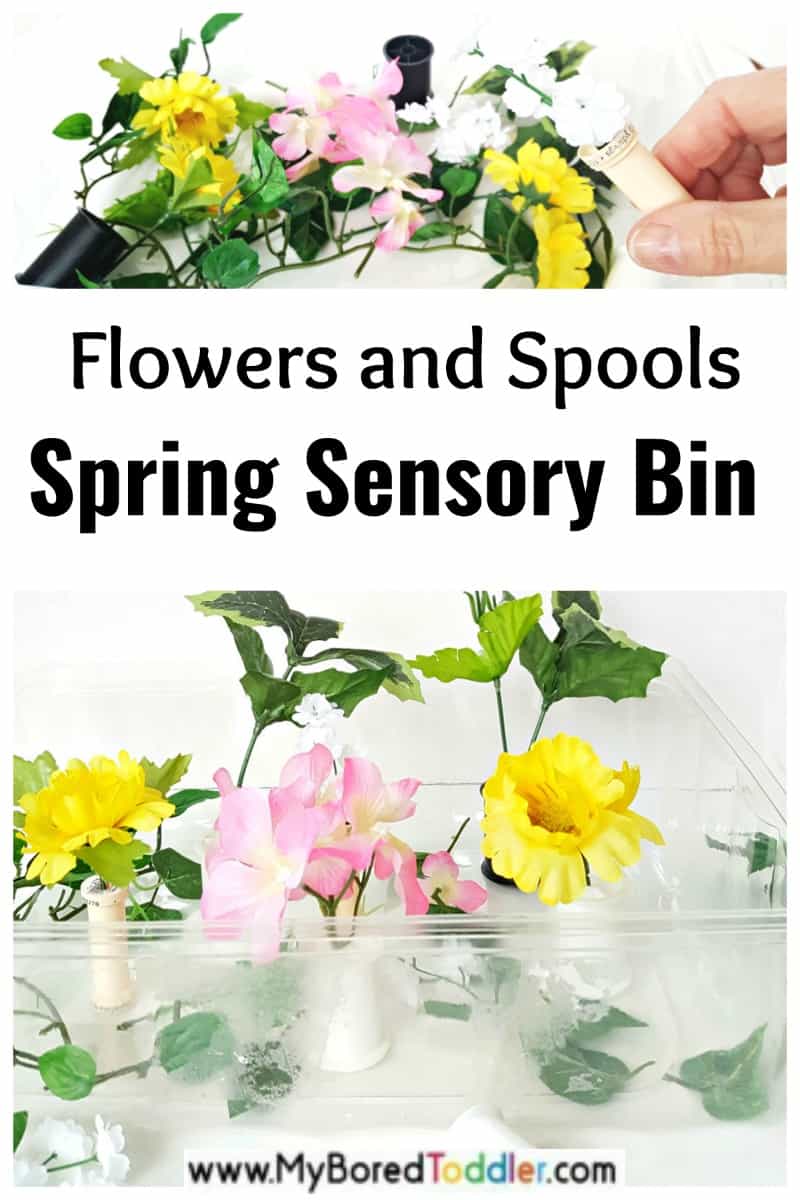 Spring flowers sensory bin
Spring is such a fun season for planning toddler activities. We're already excited to welcome the sunshine, warmer days, and beautiful colors that come with the season, so the excitement easily spills over into the activities we provide for our kids.
A toddler activity with a spring theme is easy to set up in a sensory bin. For this awesome activity simply add artificial flowers and leaves, and a few empty sewing spools, to a plastic container.
If you want to combine this activity with a great toddler book then I recommend Planting a Rainbow (available HERE on Amazon).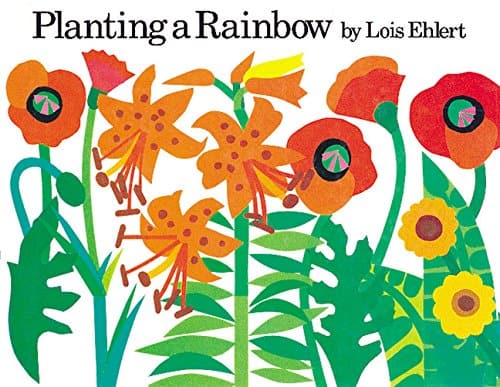 Supplies needed for a spring flower sensory bin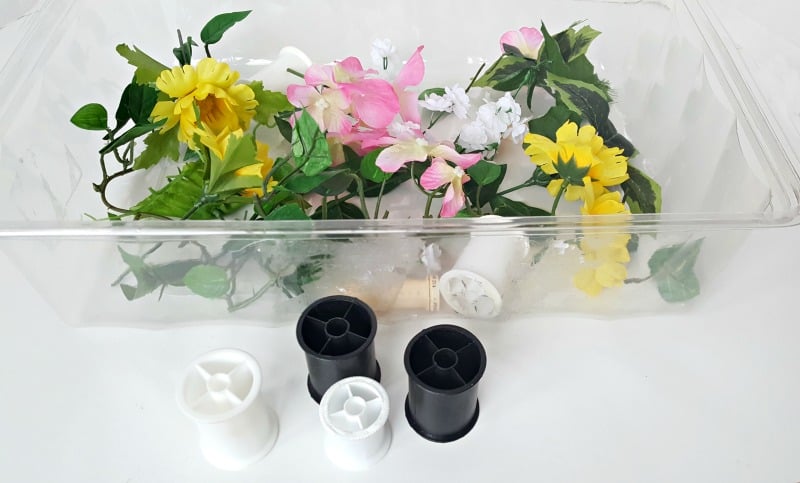 Artificial flowers and leaves
Sewing spools - you can get these ones which are perfect for toddlers to play with.
Artificial flowers can usually be purchased inexpensively at a craft or dollar store. Try to include two or three different colors for interest and creativity.
Empty thread spools are easy to store in your supplies cupboard as a daily go-to craft item – they're useful for a variety of kids' activities.
Create a garden in the spring sensory bin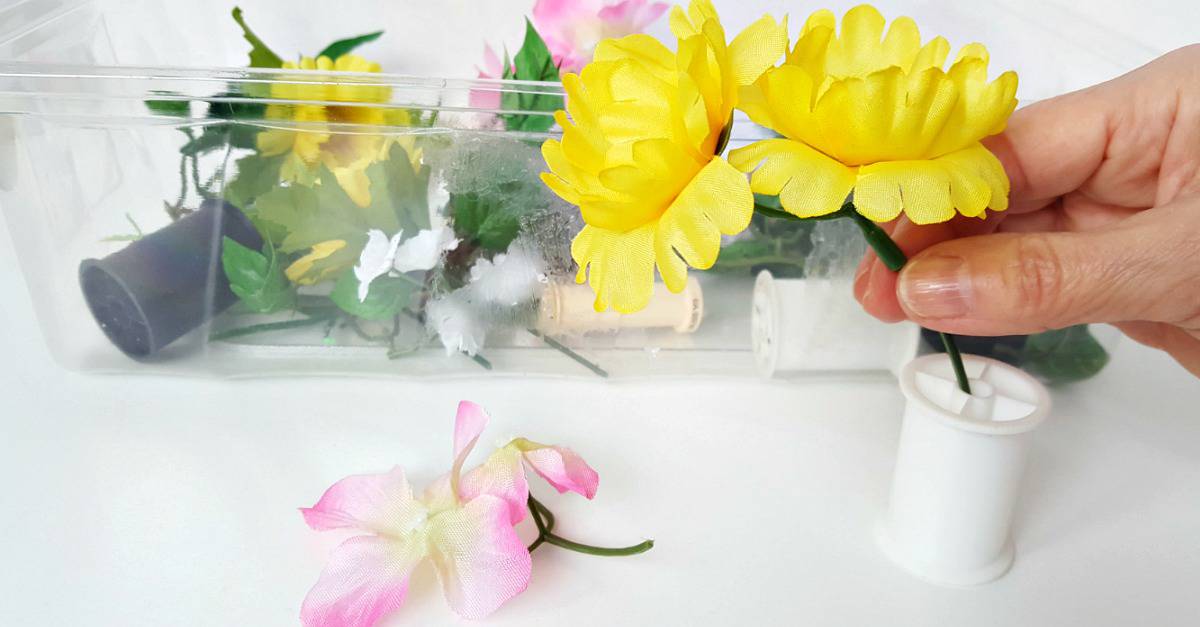 Fill a small plastic tub with flowers, leaves and spools.
Separate the flowers and leaves from the main stem, making sure that each flower and leaf has its own stem just long enough to insert into an opening in a spool.
Show your toddler how to fit the stems into the spools, then allow your child time to explore the materials.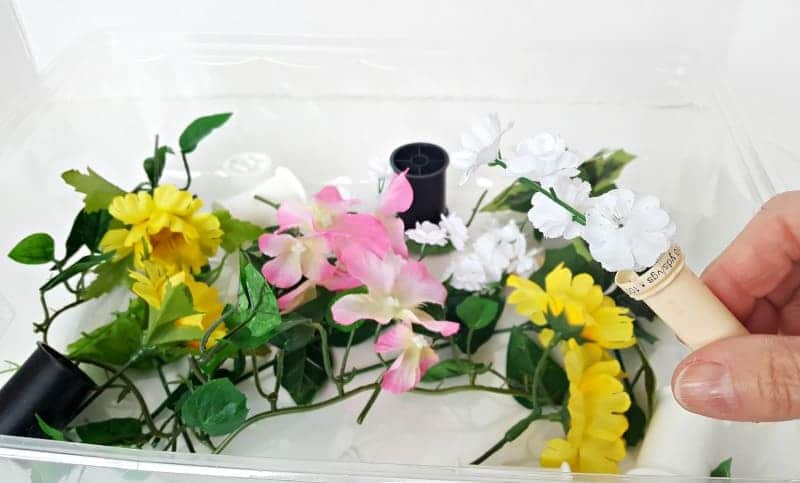 Kids will love pushing the stems of flowers and leaves into the spools.
Some of the spools might tip over. Kids can experiment with the size, quantity and position of the flowers and leaves in the spools. They'll be engaging fine motor and cognitive skills as they explore the materials and set up and rearrange their gardens.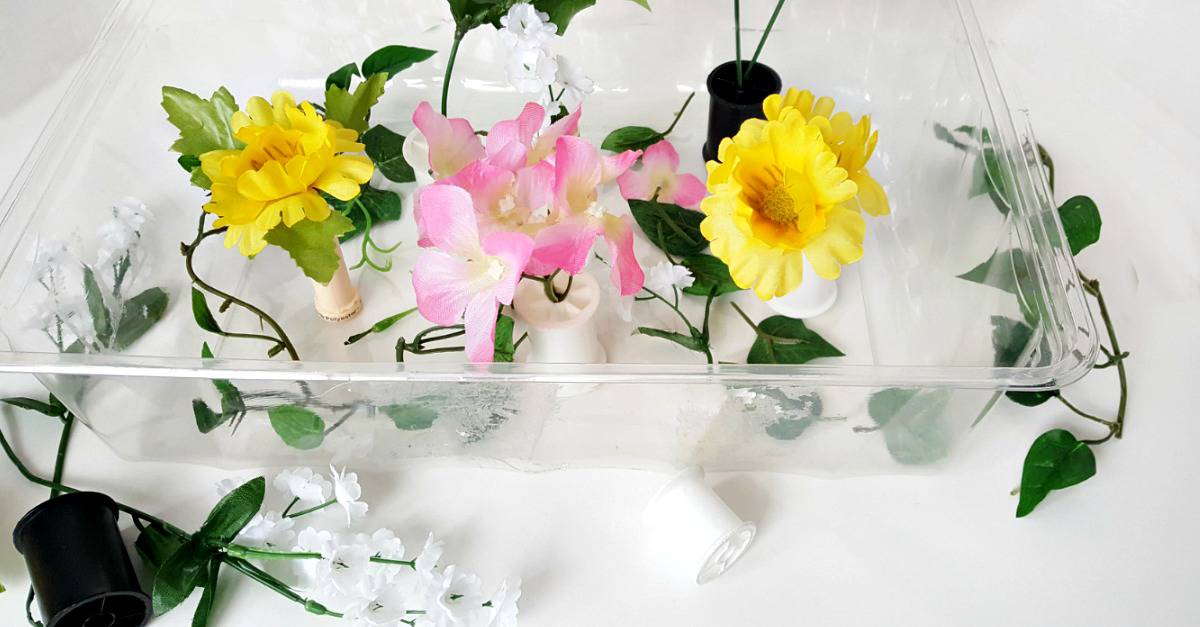 Name colors and make suggestions to guide your toddler's play as you explore the sensory bin together.
What is your favorite color?
How many flowers do you have in your garden?
Let's make a bouquet of pink flowers!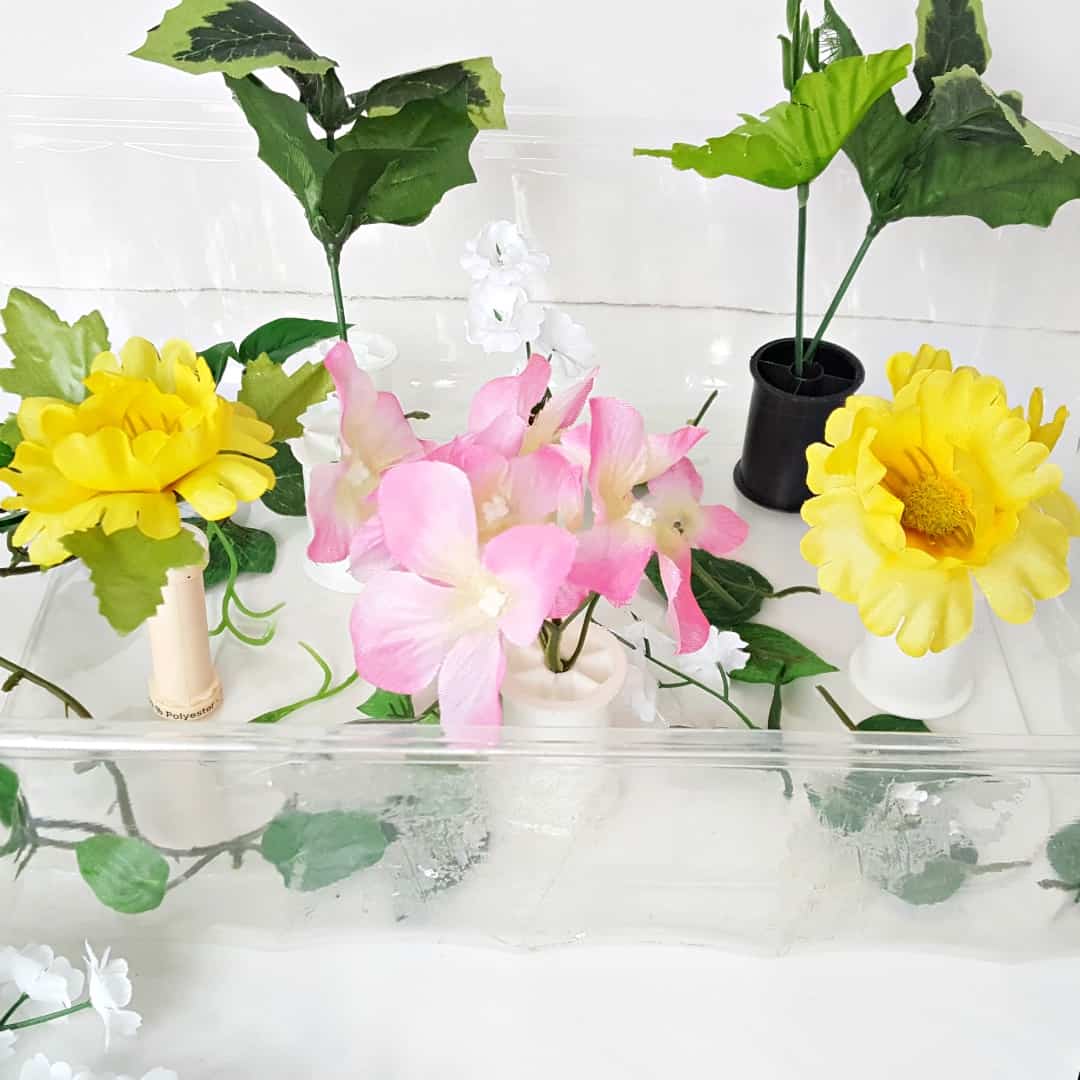 Sensory play with artificial flowers and spools is perfect for engaging fine motor muscles in hands and fingers, and promoting creative play.
Kids will love the beautiful colors and textures in this simple activity, and the opportunities to imagine and create.
If you enjoyed this post, why not join our Facebook Group for more fun toddler activity ideas - you can also follow us on Instagram @myboredtoddler or on Pinterest too.
Some more toddler activity posts you might enjoy are: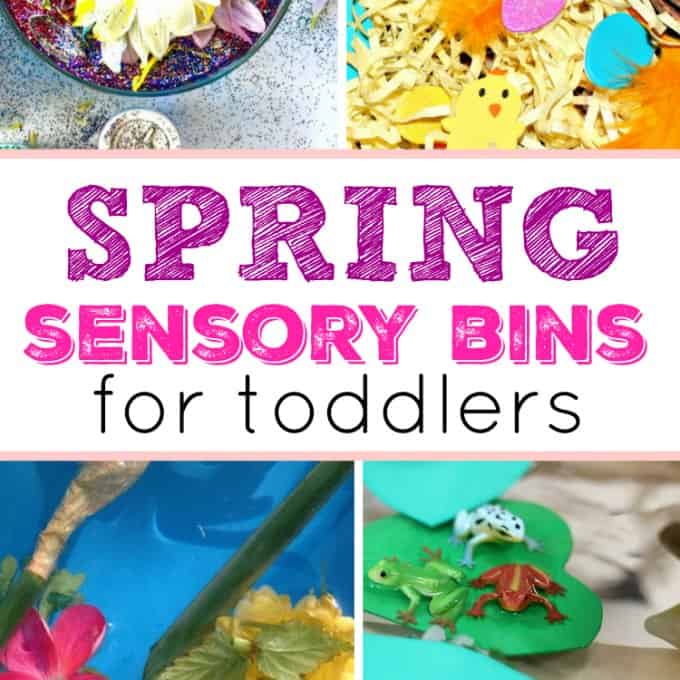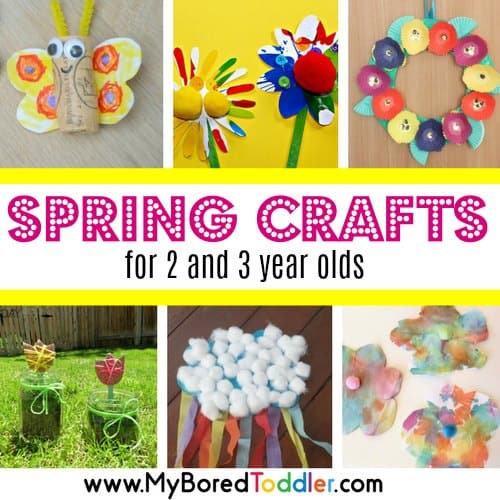 Why not PIN this image on Pinterest to save it for later.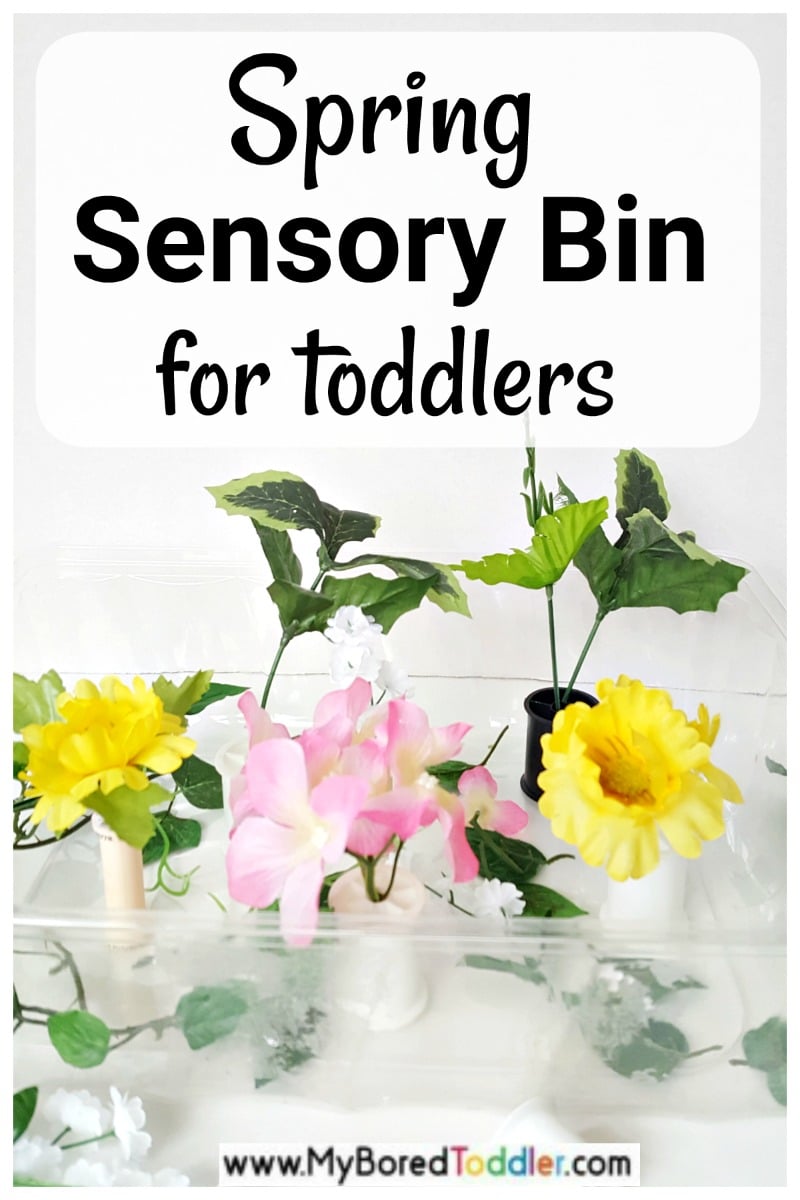 About the Author
Heather is a former preschool teacher and founder of preschooltoolkit.com, a website providing early learning resources for teachers and parents. She focuses on creating fun crafts and activities that engage developmental skills while promoting hands-on learning through play. Follow her on Facebook, Pinterest, Twitter, Instagram