Think you need a paintbrush to paint with a toddler? Why not try these 10 fun ways to paint WITHOUT using a paintbrush!

Toddler painting ideas WITHOUT using a paintbrush!
Do you struggle for toddler painting ideas? With painting being an activity that almost all toddlers love to do, it can often be tricky to try to vary the activity.
This month we ditched the paint brushes and experimented with 10 different toddler painting ideas - all of them looked great, were lots of fun and you should have most of these items at home.
The take home lesson from this week was to be creative and don't be afraid to experiment. For all of these paintings I used a large roll of butchers paper which has been a great investment. At the end of the month we ended up with a LOT of paintings so I put these away to use as wrapping paper (add a ribbon and it looks amazing).
If you're new to painting why not join our 10 Day Toddler Painting Challenge - a great FREE challenge.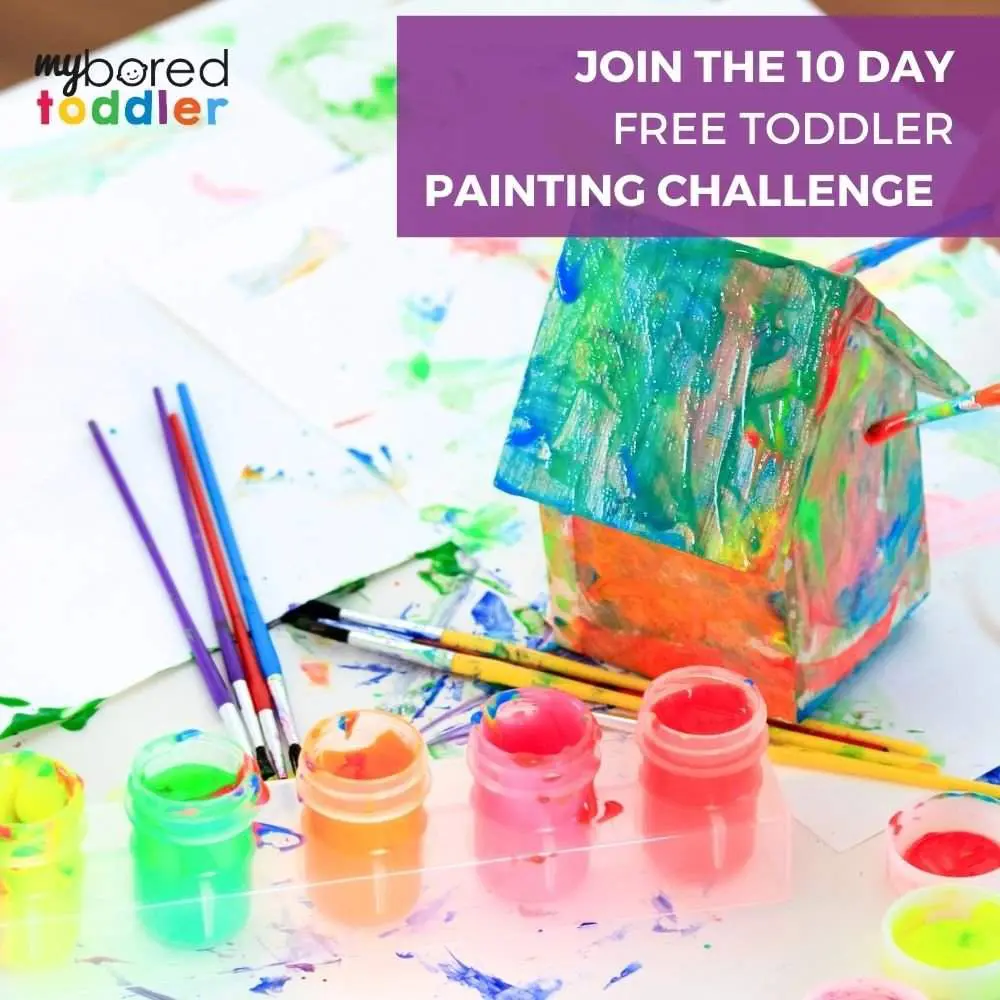 Apple stamping is a great toddler painting activity – an old fashioned favorite that toddlers still love to do.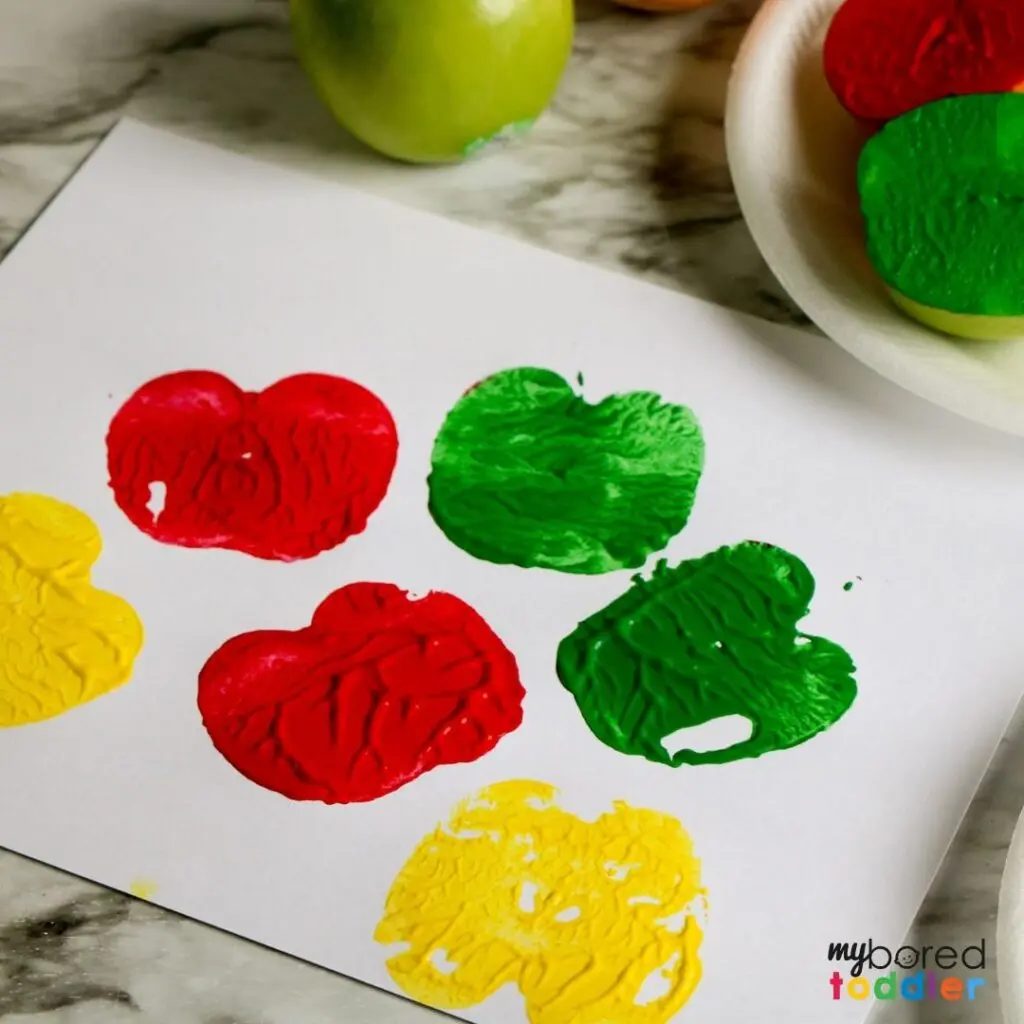 We decided to paint with apples after reading The Very Hungry Caterpillar and it worked really well. Cut the apples in half and off you go!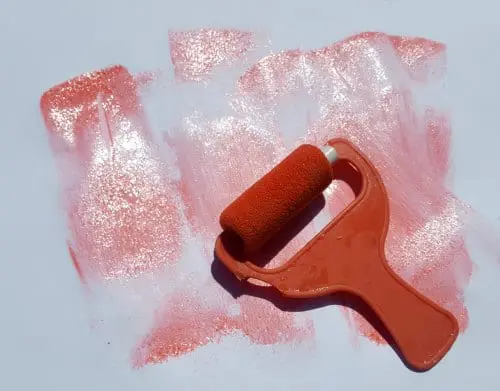 I love painting with rollers. I have these in my craft box, but you can buy them from most craft or dollar stores quite cheaply.
They make a really great effect and I've used them for lots of our craft activities like our paper plate birds.
3. Block Painting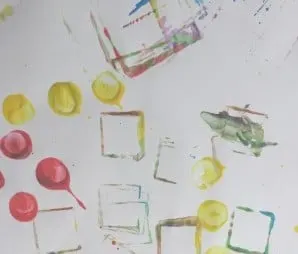 No one has a toddler and doesn't have some form of blocks laying around. For this activity, we used Mega Bloks. The best thing about this painting idea is that there are so many different block shapes to use. Flip them upside down and you can print with the circles on the top as well.
4. Brush Painting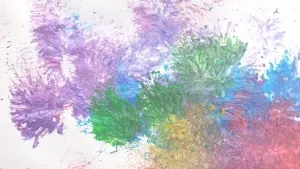 For this toddler painting idea we used an old bottle brush. I was really impressed with how well this one turned out and my daughter had lots of fun with it. It created a great textured effect and is one painting method that I'll definitely be experimenting with again.
5. Cotton Reel Painting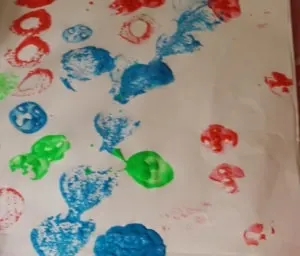 I've posted about Cotton Reel Painting before, but it is a great painting method, as they can stamp with them and roll them to create a variety of patterns. Cotton reels are such a versatile tool for toddlers that if you don't have them at home you really should invest in some.
6. Leaf Painting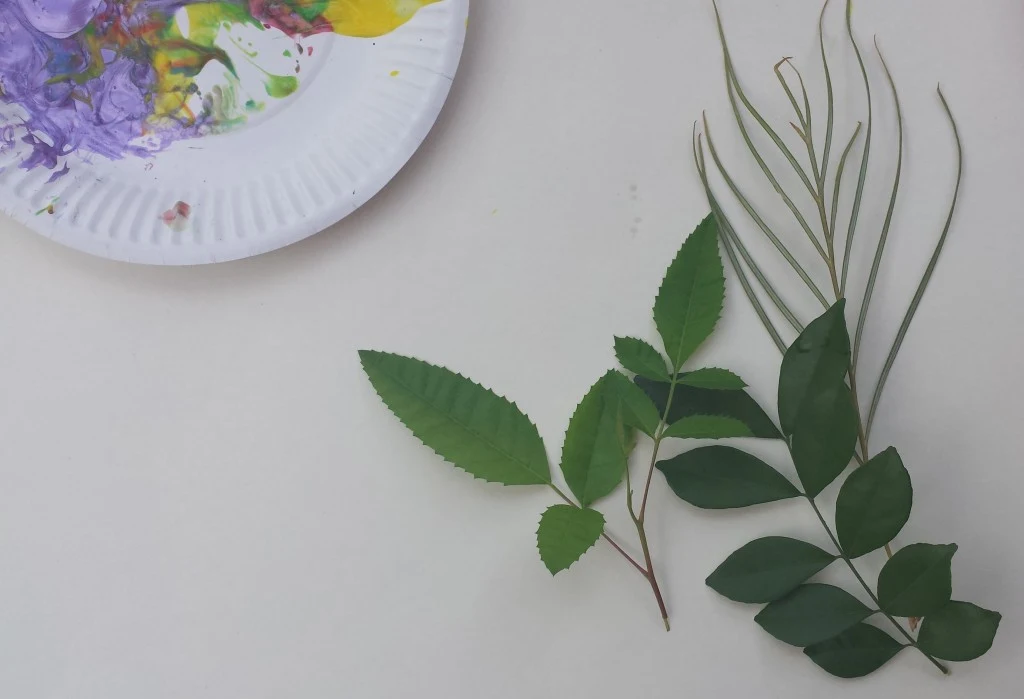 We experimented with the leaf painting idea as part of Autumn/Fall activities and the effect was great.
We used leaves from the tree in our backyard, but you could create some amazing paintings by collecting a variety of different leaves and experimenting. This effect was created by stamping some of the leaves and dragging others through the paint.
There are no rules - give your toddler paint and leaves and see what happens!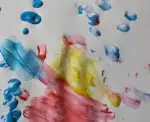 We couldn't talk about toddler painting without including finger painting. No instructions needed here I'm sure! This one does get messy so grab the wipes and get ready!
8. Playdough tool painting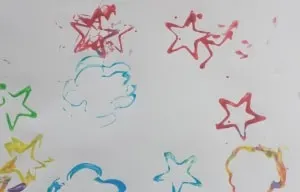 Playdough tools are definitely well used in our house, as we make our own playdough all the time. We've also used the playdough tools for cooking (they make great cookie cutters) and today we used them for painting.
I love using this method to make home made wrapping paper - grandparents love it!
9. Soda Bottle Painting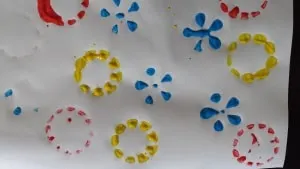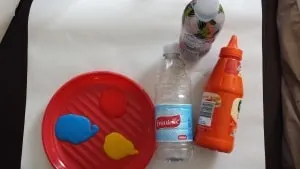 Who knew that you could paint with soda bottles! In fact we even used ketchup bottles. If you look at the bottom of your soda bottles you can see the different designs. They make great prints, so go through your recycling and see what you can find!
10. Plastic Whisk Painting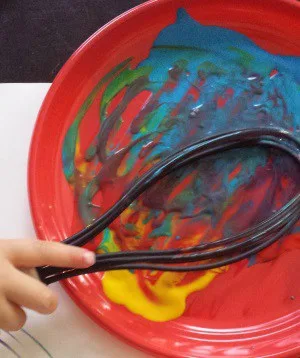 For this cool painting effect, we used a plastic whisk that we never use. This created some great patterns and was a lot of fun. Definitely worth a try!
We'd love for you to share your toddler's painting with us - why not join our Facebook Group or share on Instagram - follow @myboredtoddler and use #myboredtoddler so we can all see.
I hope this has given you plenty of toddler painting ideas. If you would like more painting ideas you can find 20 fun toddler painting ideas HERE.