Easy Microwave Playdough Recipe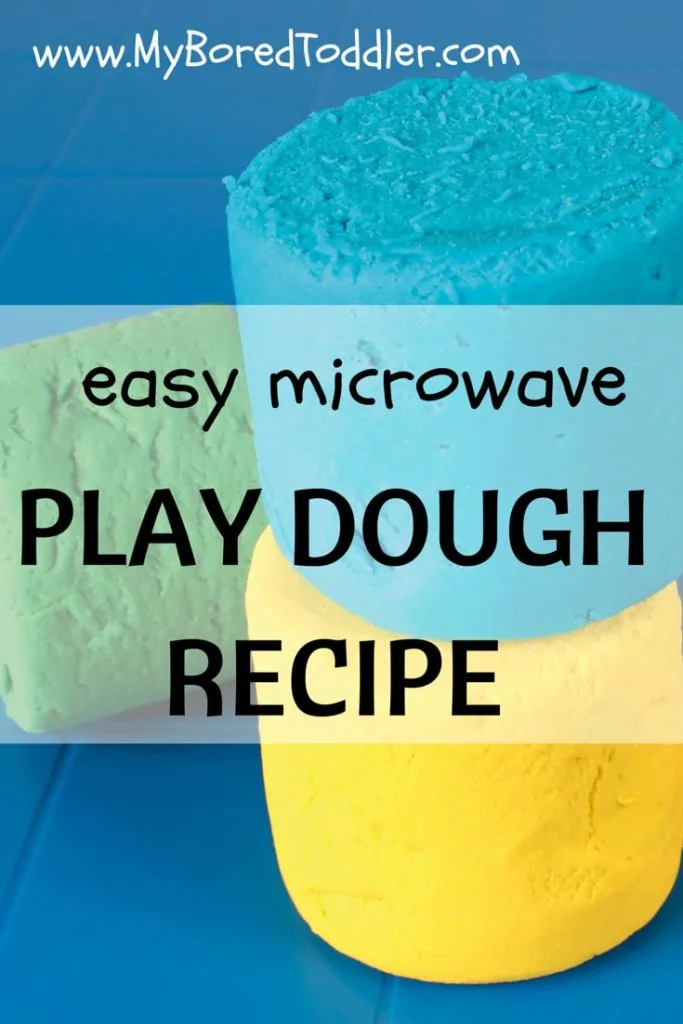 If you are looking or a playdough recipe, you will love our microwave play dough recipe. Playdough is one of our favorite sensory play ideas. It is much easier than the traditional method using the stove, and a lot safer if you have a toddler running around with you. What I really love about this playdough recipe is that your toddler can join in and help you with most of the recipe.
What do you need:
2 cups of plain flour
2 cups of water
1 tablespoon of oil
1 tablespoon of cream of tartar
1 cup of salt
A few drops of food coloring (add more for an intense color, less for a more pastel color). I really like to use these food colors.
glitter (optional).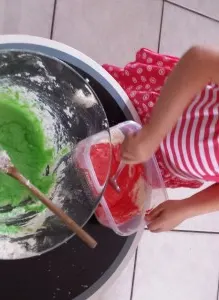 Method
Using a wooden spoon, mix the ingredients together
Place in a microwave safe container
Microwave in 30 second intervals (stirring each time) until the mix is a dough consistency (takes about 4 minutes depending on your microwave)
If the dough looks a little dry add a dash of oil and kneed the dough.
Store in an airtight container or snap lock bag in the fridge.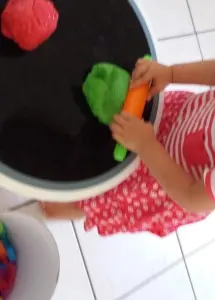 You may also like our Cloud Dough Recipe and How to Color Pasta for Craft.
If you want to keep your toddler busy makes sure you subscribe to our weekly newsletter and follow us on Facebook, Twitter, Instagram and Pinterest.
Some other activities you may enjoy are:
Simple Sensory Bins for Toddlers