Apple stamping is a great toddler painting activity - an old fashioned favorite!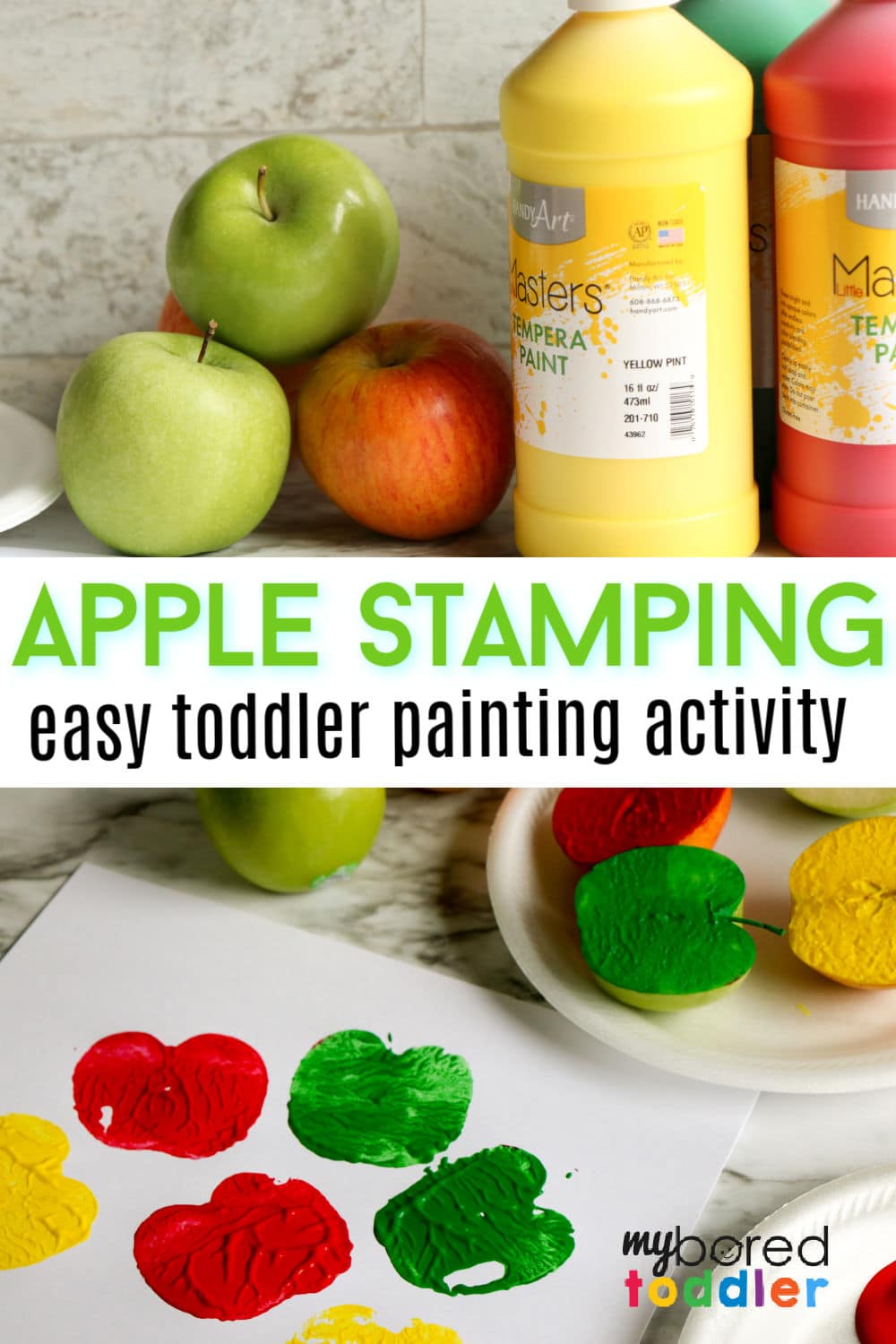 Apple Stamping
Do you remember apple stamping when you were a child? It's one of those great toddler activities that's just as good today as it was 20 years ago.
These are great activities to set up if you're running a playgroup too - it's quick to set up, needs minimal instructions and you get a nice painting for the parents to take home.
If you have apples left over you might like to try this apple volcano science experiment.
What you need for apple stamping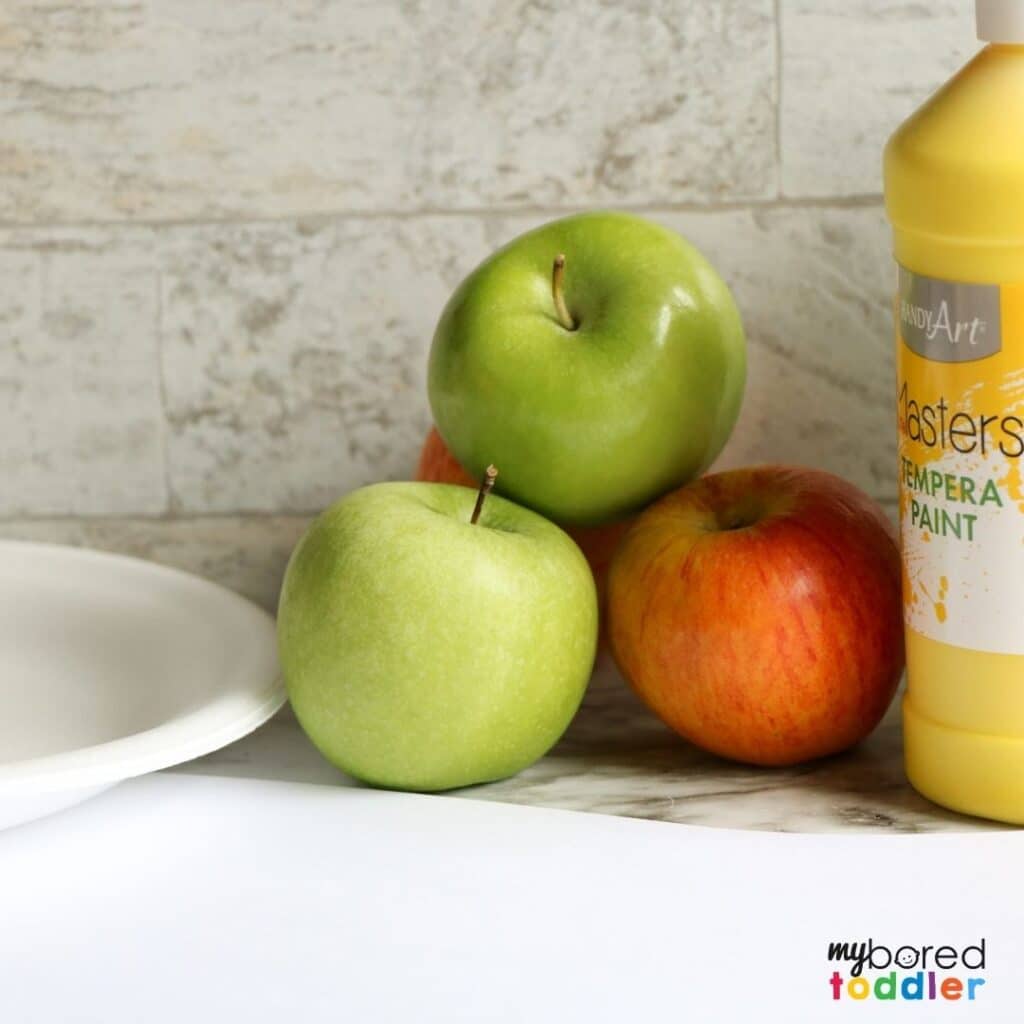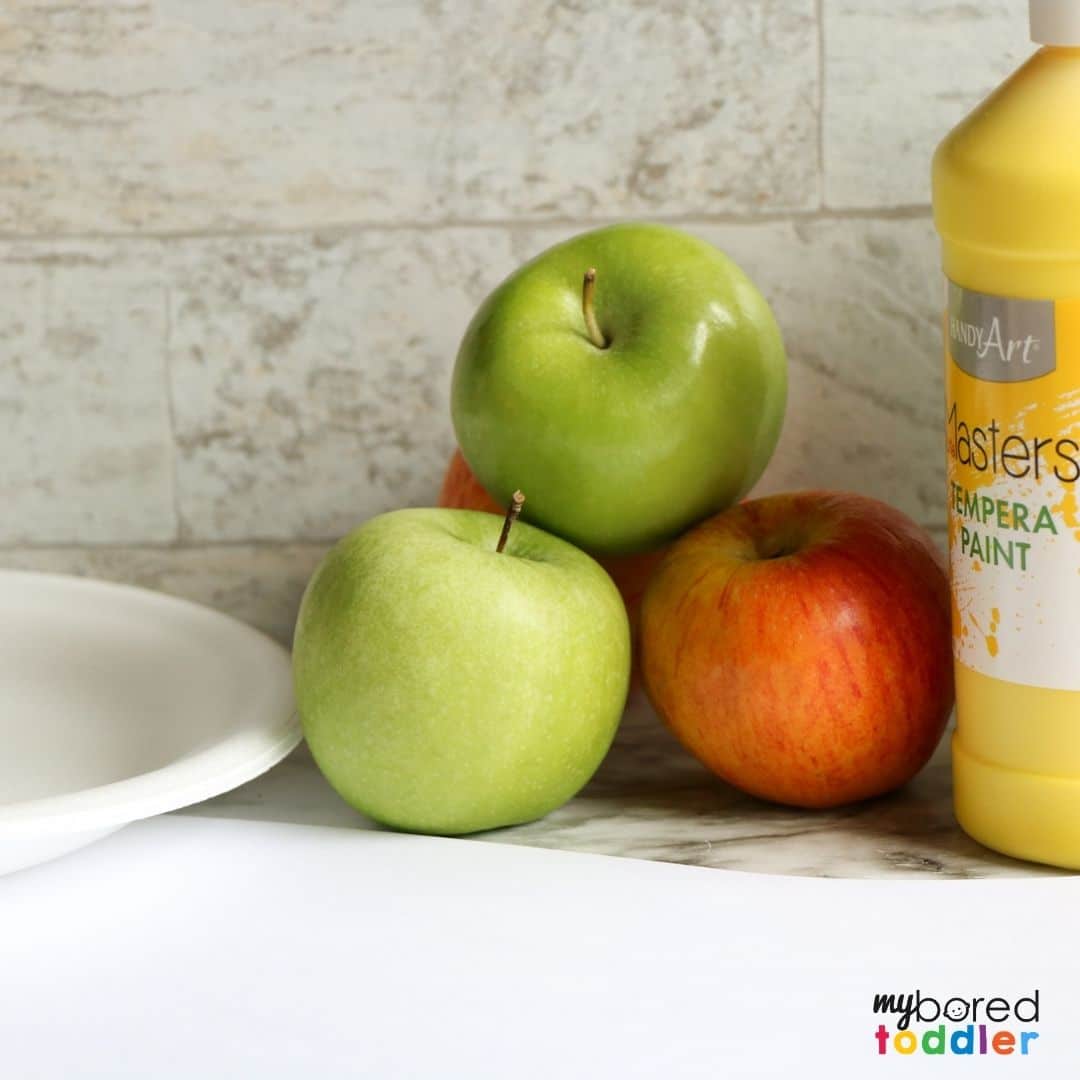 How to set up Apple Stamping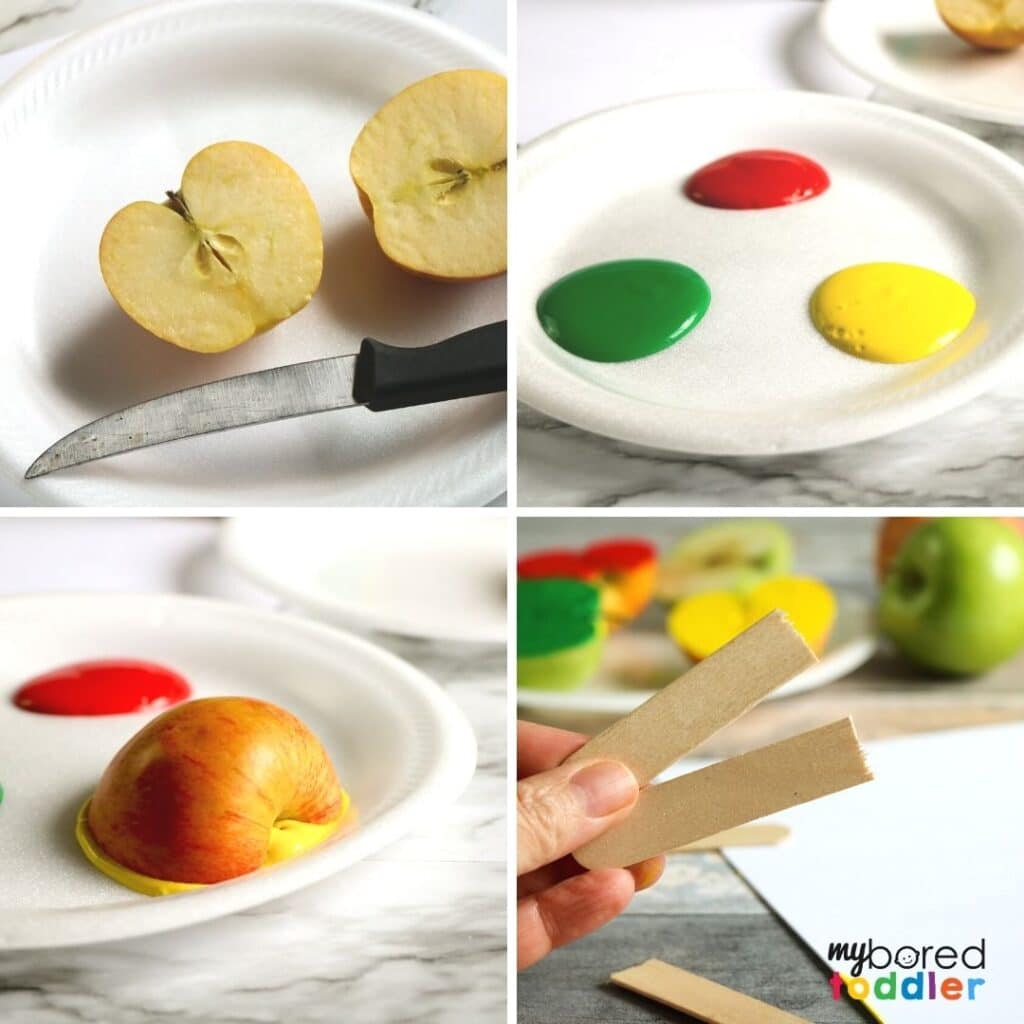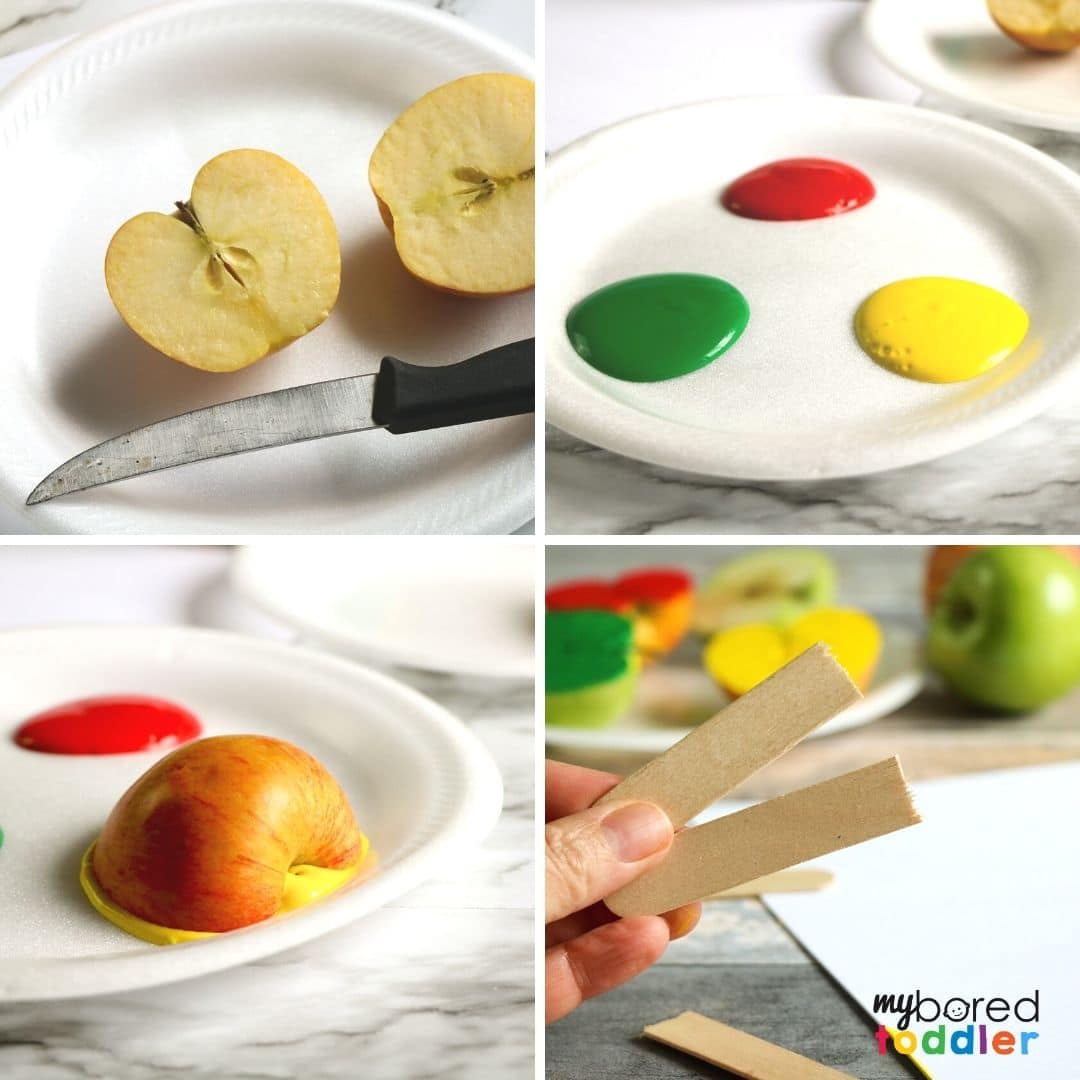 Let's be honest - apple stamping doesn't need to many instructions but it's a nice reminder that sometimes the simple activities are the best.
Slice the apple in half with the knife. If desired, press a popsicle stick into the skinned side of the apple to create a handle.

Place a small amount of paint in each color on a paper plate or paint tray

Demonstrate how the apples make a print on the paper. I like to start with one color and then explore what happens when we mix the colors or stamp over the colors.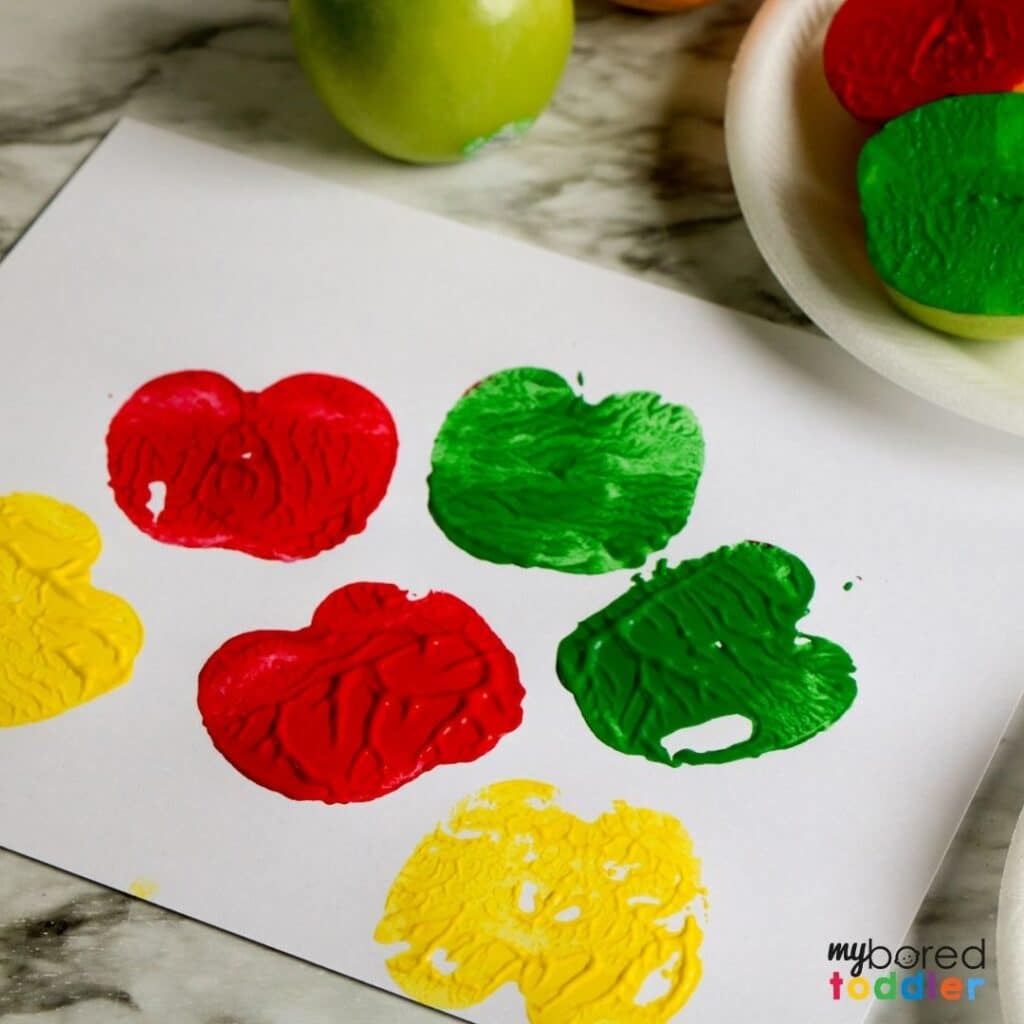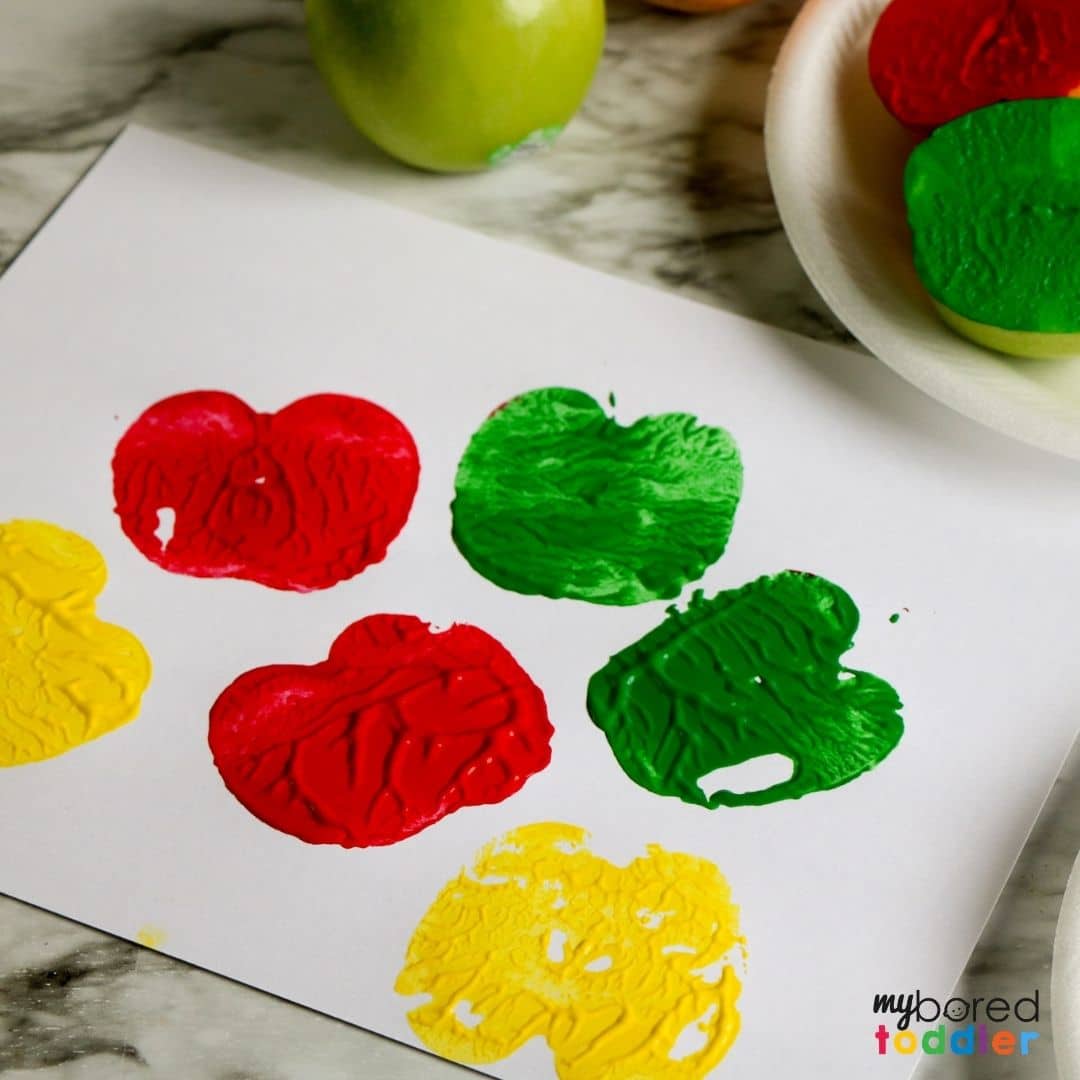 I love seeing what the final apple prints look like. There's a good chance they won't look as neat as these pictures but it's all about the process!
For more fun toddler activity ideas why not join our Facebook Group or follow us on Instagram – follow @myboredtoddler and use #myboredtoddler.
If you enjoyed apple stamping you might also enjoy:
20 Easy Painting Ideas for Toddlers