Are you wondering what to put in your toddler's craft box? Are you on a tight budget (I know that feeling!).
If you've ever looked at sites like mine and thought that we must all have amazing craft cupboards and a huge budget, you would be wrong.
While my craft box has grown over time, it started off small the most used items are still the very basic set of art and craft supplies that I've always had in there.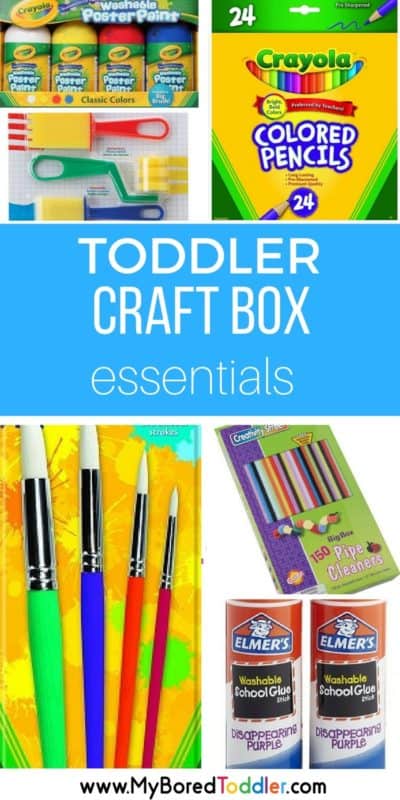 What to put in a toddler craft box for under $50
It can get overwhelming when shopping for toddler craft supplies and there can be a lot of pressure to buy the latest and greatest items. Take it from someone who used to work in a classroom (so broke and had to buy their own supplies!) that you don't need to spend as much as you might think.
To help you out, I've put together my selection of toddler craft items that will fill your craft box for under $50! That's for everything! I went with the average retail price of these so if you shop around and buy on special you should get them for even less.
As time goes by you can add more items but if you start with these basics you'll easily be ready to do many of our easy toddler crafts.

WHAT I HAVE IN MY TODDLER CRAFT BOX

One of the best things that I have at home with two toddlers is a craft box (actually craft boxes!). It's a messy box full of all paints, markers and craft activities and I love that it only takes a few minutes to grab everything we need for an activity.
Because I was a teacher before I became a Mum, craft supplies are something that I have always had around the house. I'm not sure what it is, but teachers seem to be addicted to buying stationery and craft items!
I never realized that this wasn't normal until I was talking to some friends at a Mum's group and discovered that craft supplies were something that they went out and bought after having kids, and that they often didn't know what they needed to buy.
This got me thinking about what my MUST HAVE items for a toddler craft box would be. Because most of us are on a budget I set myself the challenge to fill a toddler craft box for only $50.
The aim would be to have enough craft items to make a variety of toddler crafts and for the main items (paints etc) to last for around a year.
Normally I pick up items from dollar stores, and department stores when they are on special, but for this challenge, I have used Amazon (for ease of pricing) and have used their basic prices. If you want to shop the list directly from Amazon you can find all of the items in an easy to shop list HERE.
These are the items I would buy if I had to start a brand new toddler craft box today. I'm using the prices that were correct at the time and
I'm also being a bit cheeky and assuming you get free shipping because you're an Amazon Prime member (if you sign up for their free trial you get free shipping for a month anyway, so definitely do this if you are going to order from there).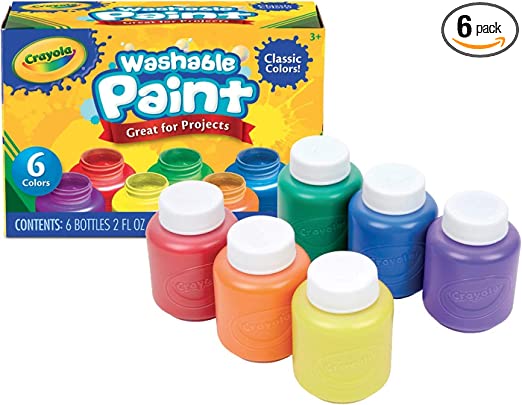 1. Poster Paint

Poster paint is a must! It washes off almost everything and should be nontoxic. Try to get a pack with as many colors as possible. You can get this pack HERE from Amazon.
2. Crayons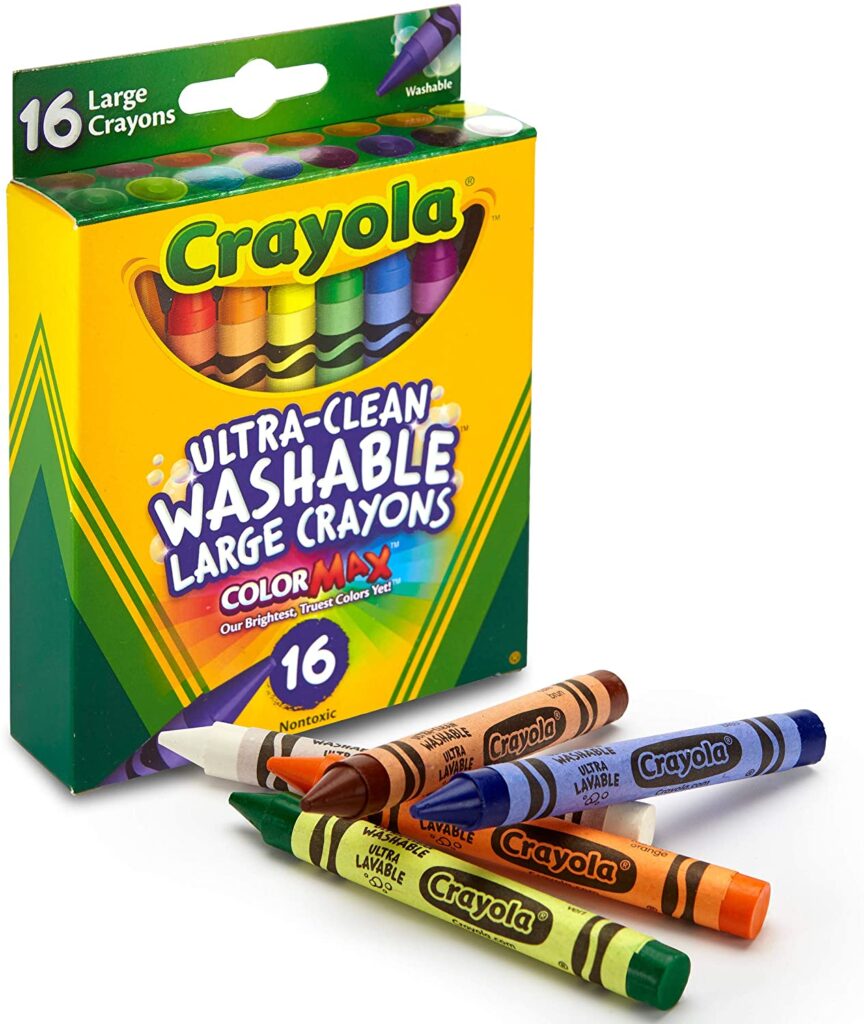 Crayons are great for toddlers. My 12-month-old is already starting to love playing with crayons. Try to get the bigger ones if you can as they won't break as easily, and they are easier to hold.
Most children's crayons should be washable (well that depends on what they draw on!) and non-toxic. If you have a slightly higher budget then these toddler crayons are great.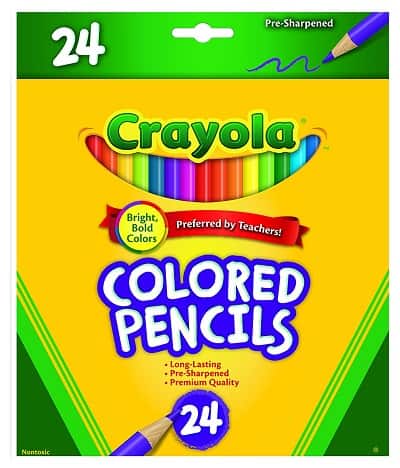 While colored pencils are not as easy as crayons, they are a great tool for your toddler to get used to. I'd be bringing them out at every opportunity and some activities require pencils instead of crayons. You can get these ones HERE.
4. Long Roll of Paper -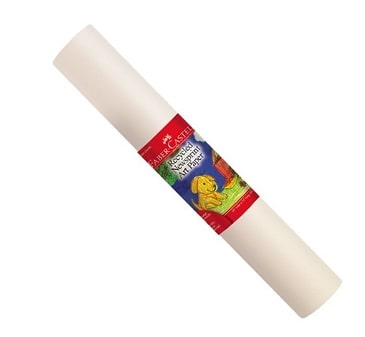 Rolls of paper are fantastic for painting. You can get this in brown or white, but white works better for most craft activities.
You can use them easily on easels if you have one, or lay them down on the ground and let your toddler go crazy with the paints.
I like to keep any paintings that my kids do on this paper and use it as wrapping paper for birthdays and Christmas. You can see an example of some of the wrapping paper we have made here. This paper roll is available HERE from Amazon.
5. Colored Paper -

A large pile of colored construction paper should easily last you a year and will definitely come in handy for a lot of toddler activities.
Colored paper is also great to use to frame your toddler's craft as we have done in our Valentine's Day Crepe Paper Hearts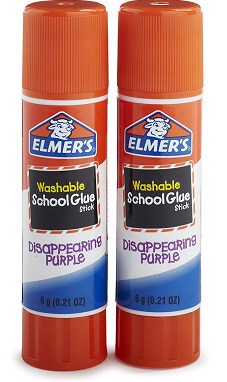 6. Glue

Glue sticks are nice and easy for toddlers to use. Don't be tempted to skimp and get the really cheap generic brands for glue - they generally don't work too well. You can't go wrong with this one.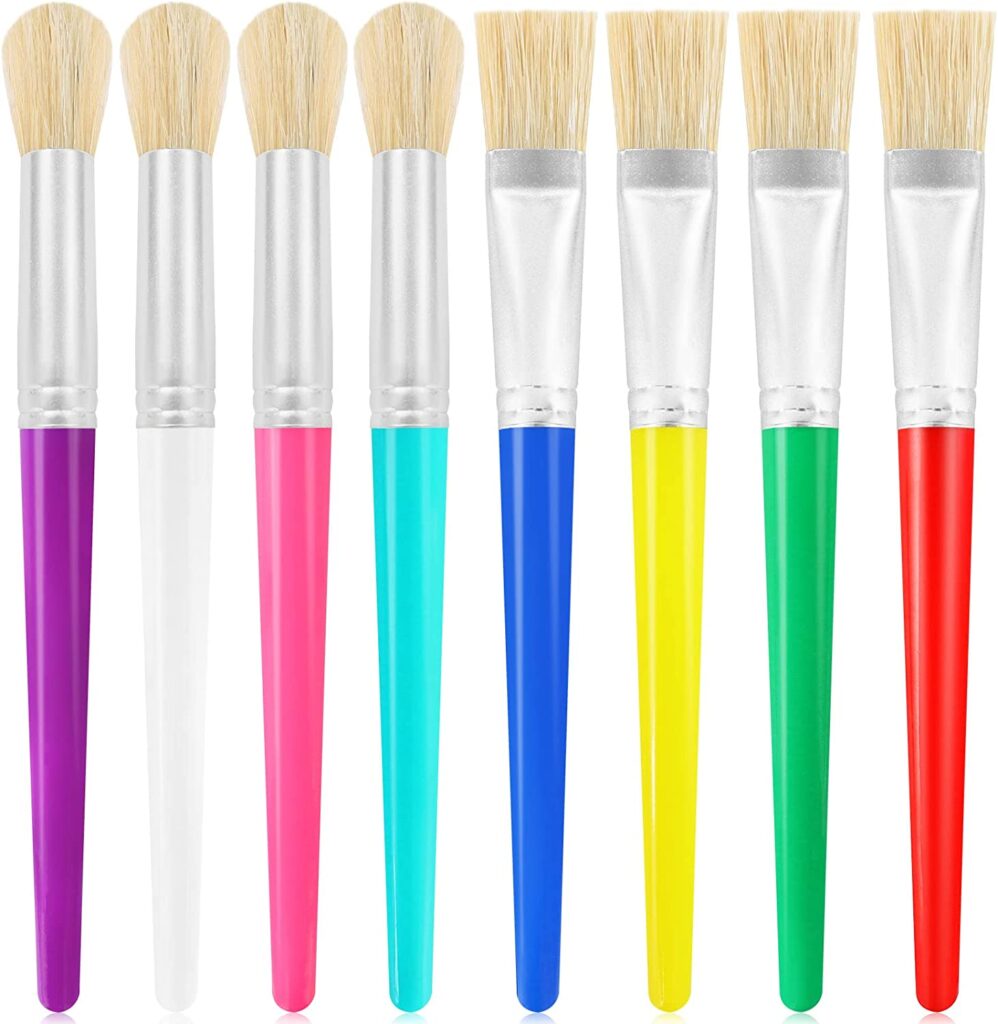 7. Paintbrushes
Try to grab a packet of paintbrushes with an assortment of sizes. Don't worry about buying an expensive brand as the cheap ones will work just fine. These ones are cheap from Amazon and you can get them HERE.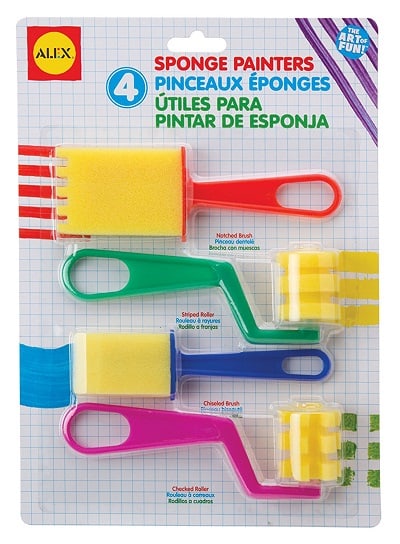 These are great for toddlers, possibly even better than regular paintbrushes. They work really well onto the long rolls of paper and are great for experimenting with patterns.
Get these ones quite cheap HERE.
9. Glitter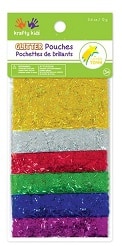 I have to admit to adding glitter to almost all of the activities that I do with my girls. I can't help but add that extra bit of sparkle. I've even added it to our playdough recipe! My one glitter tip is to ALWAYS supervise or let the adult complete the part with glitter. Trust me, you do not want to spill glitter everywhere as you will still be cleaning it up a year from now.
10. Crepe Paper or Party Streamers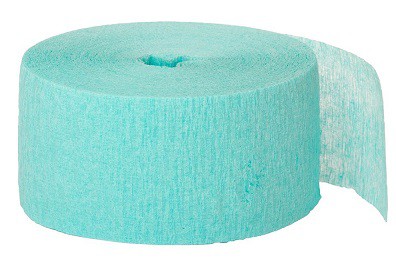 Crepe paper can be used for so many activities. You can rip it, scrunch it, make strips, fold it etc. This is definitely worth having in as many colors as you can. I've included 2 colors in our budget, but if you find them cheap grab as many colors as you can. Some activities that we have used crepe paper for include Crepe Paper Hearts and Jellyfish.
Did I fill the box for under $50?
This activity was actually harder than I thought. It's amazing how quickly cheap items add up. I revised my list a few times before coming to the final amount - and I had 51c to spare! If you manage to get your items cheaper than mine and have a little bit leftover the next two items on my list would have been: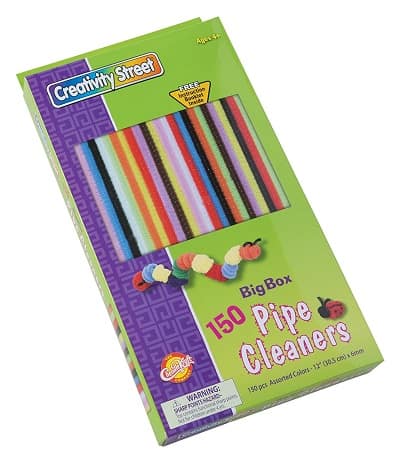 and Stickers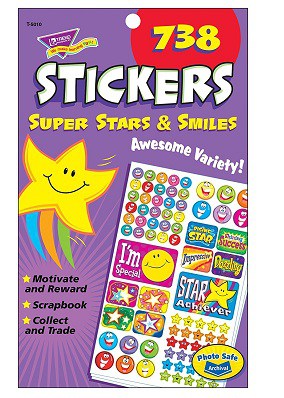 Tips to save on craft supplies
For this article I have used the regular price of items, but in reality I would try to get everything when it was on sale. A few simple tips when shopping for your toddler craft supplies are:
Shop AFTER special occasions. I buy all my Christmas craft items in January, red and white items after Valentine's day, Orange after Halloween etc
Shop the 'Back to School' sales. This is always the best time to buy paints, pencils, markers, glue, scissors and other stationery items
Always check the dollar stores, especially for stickers and crepe paper
Specialist art and craft stores are normally the most expensive so only use these stores if you have to
What do you have in your craft box? I'd love to see a photo - you can share it on our Facebook Group or on Facebook, Instagram or Twitter page! What do you think of the items in our box? Agree or disagree? Tell us in the comments below.
If you want to keep your toddler busy makes sure you subscribe to our weekly newsletter and follow us on Facebook, Twitter , Instagram and Pinterest.
Some other posts you may enjoy include: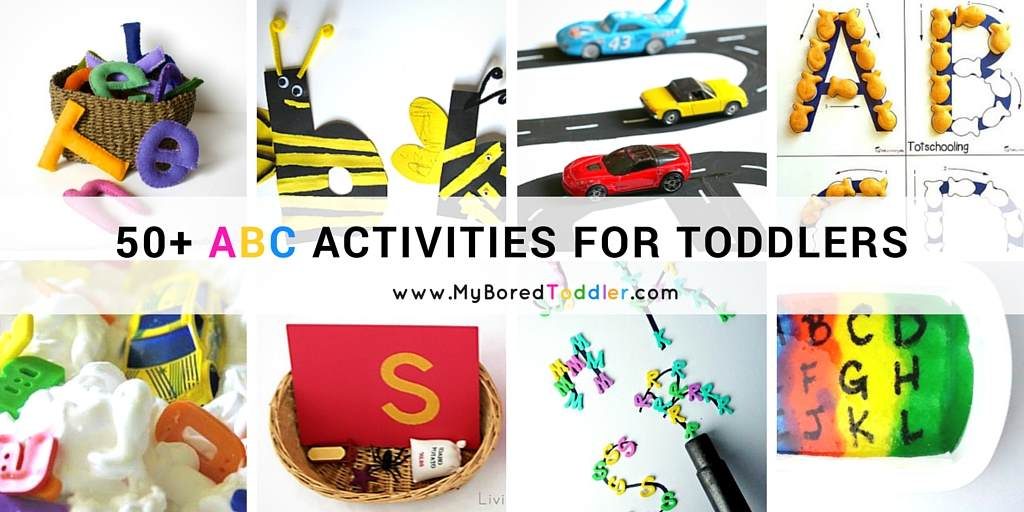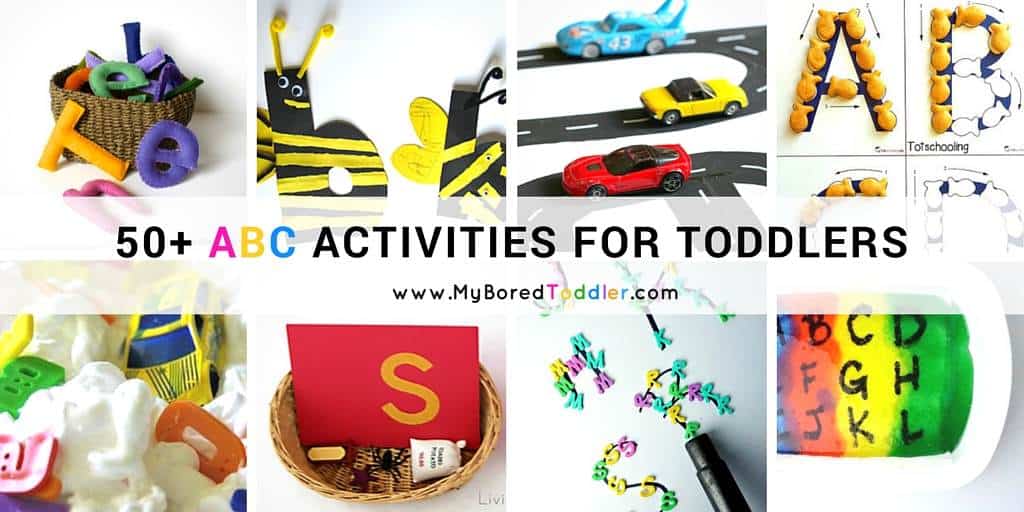 Counting Activities for Toddlers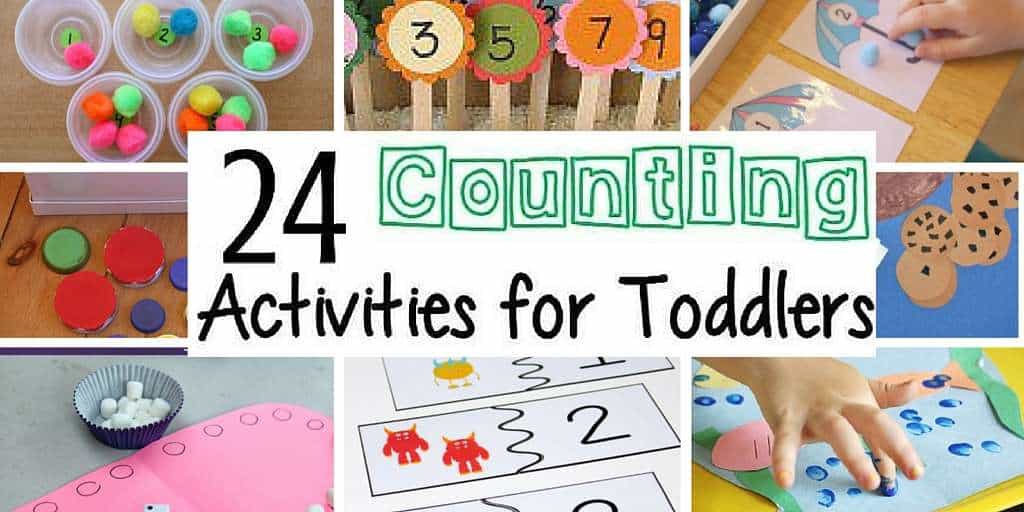 Toddler meal ideas that they will actually eat!