The winter season is the perfect time to provide an arctic activity for toddlers. Pretend play with an arctic theme is easy to set up and is a great toddler sensory bin idea. Simply fill a plastic bin with water, add toys and props to create an arctic landscape, and let the fun begin!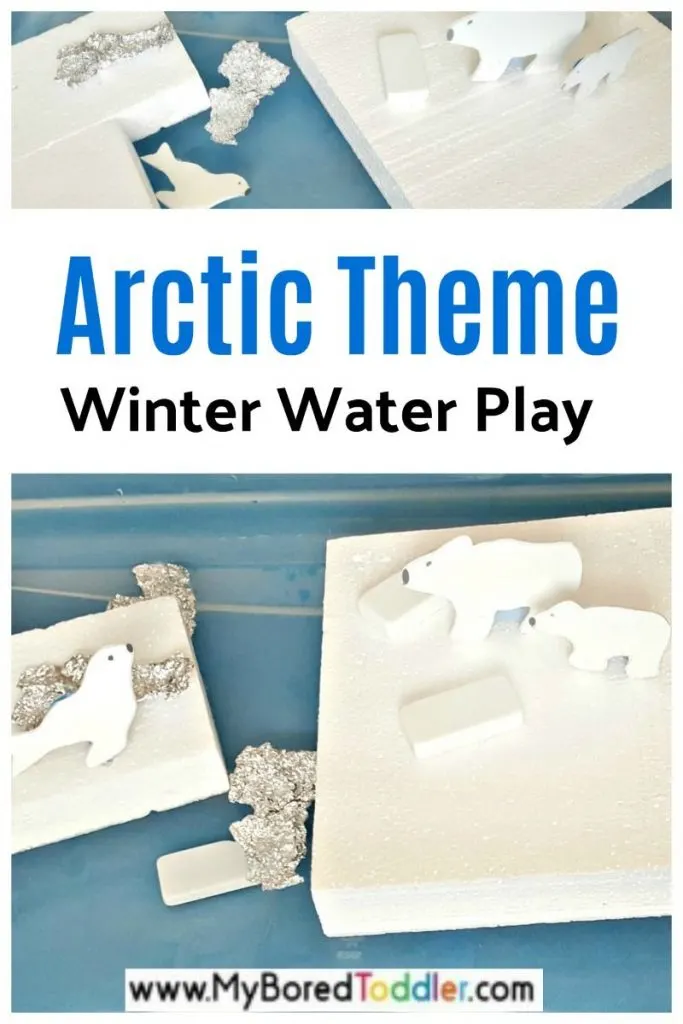 Arctic Theme Sensory Bin
A water table is a great place to provide awesome pretend play for toddlers. In this activity, kids can explore glaciers with foam blocks and arctic animals.
This simple activity is fun to add to a winter theme with toddlers and preschoolers.
We always like to link a toddler book to our play and this simple non fiction book Arctic Animals is a great one. It's available HERE on Amazon.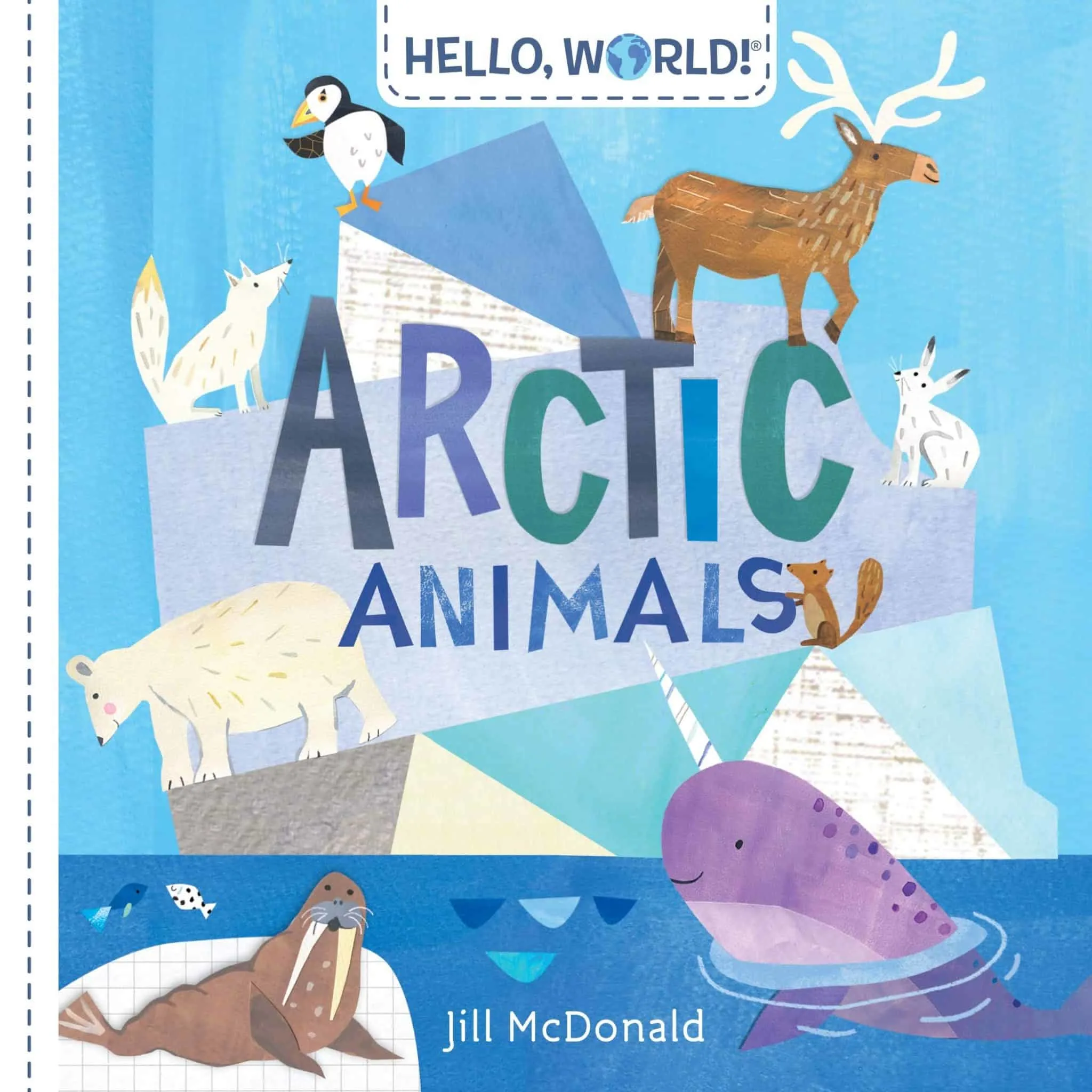 What you need for your Arctic Theme Sensory Bin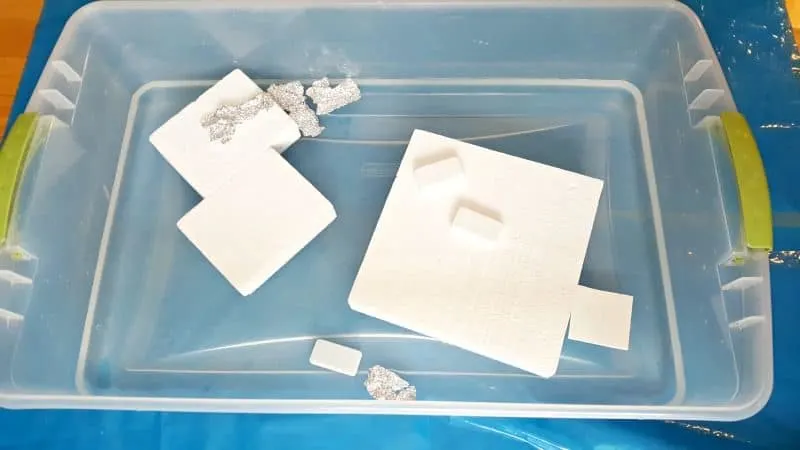 How to set up your Arctic Sensory Bin
This activity is easy to set up with packaging materials and everyday household or craft supplies.
Place a bin filled with water on a blue drop sheet.
Add solid packing foam to the water bin to simulate glaciers and icebergs (the pieces that separate from a glacier!). Solid pieces are best as the foam will crumble when cut or broken and is not suitable for toddler activities.
You can also add toy boats, pompoms, shiny foil, or other small props and tools for interesting fine motor and pretend play.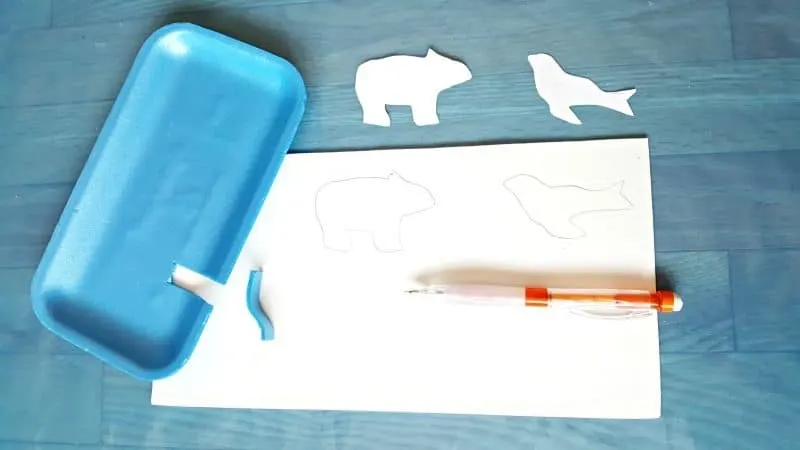 Add arctic animals to sit on the icebergs or swim in the water. If you don't have plastic figures, you can easily make these cute little foam characters.
Trace animals

such as polar bears and seals

from books or your computer screen.

Transfer patterns to white craft foam or foam trays.

Cut a small piece

from the edge of a fo

am tray.


Attach to the back of the animal with a glue gun so the animal is able to stand on an iceberg

.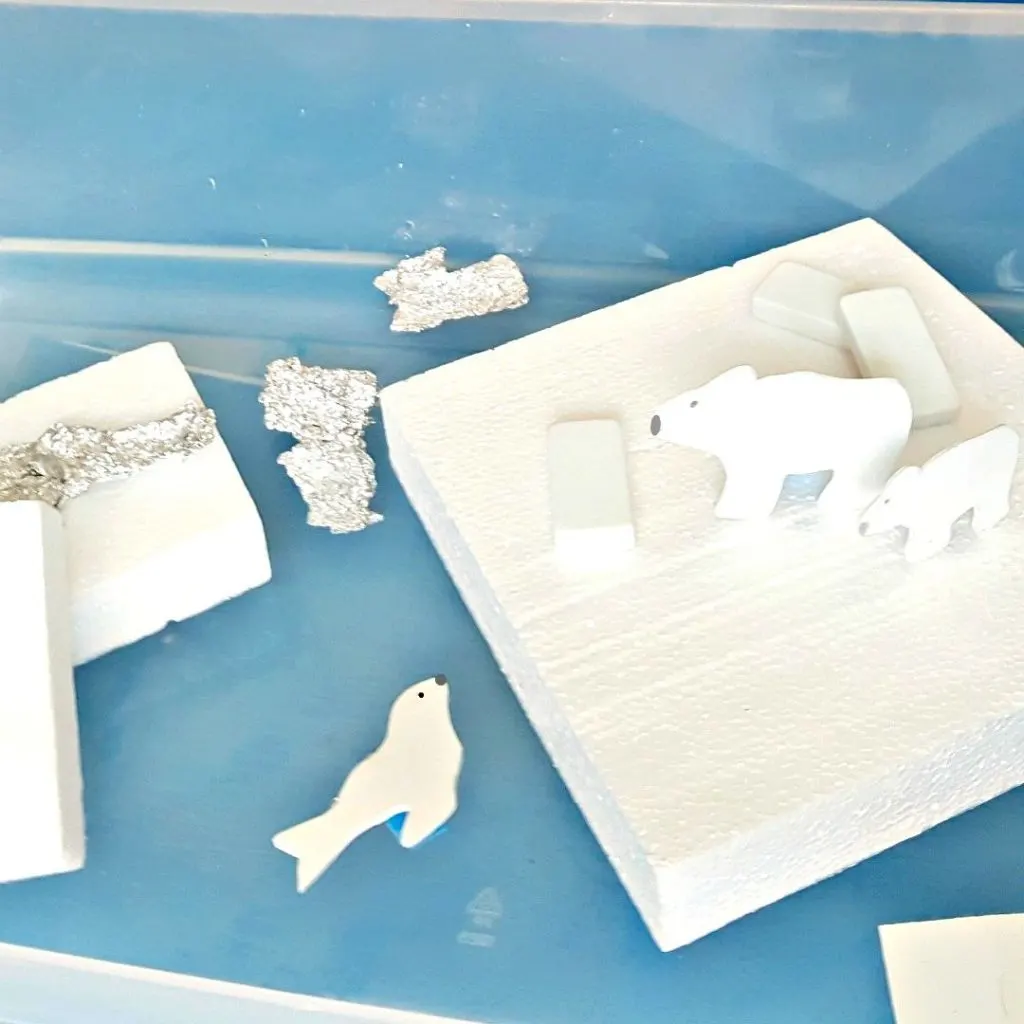 Talk about the arctic environment with your toddler as you play.
Do you think the animals are cold in the water?
How many icebergs do you have?
What color is an iceberg? What color is the water?
Draw attention to colors and sizes, and name the items that make up the arctic environment as you play. Using new words with your toddler will help build vocabulary and support cognitive skills.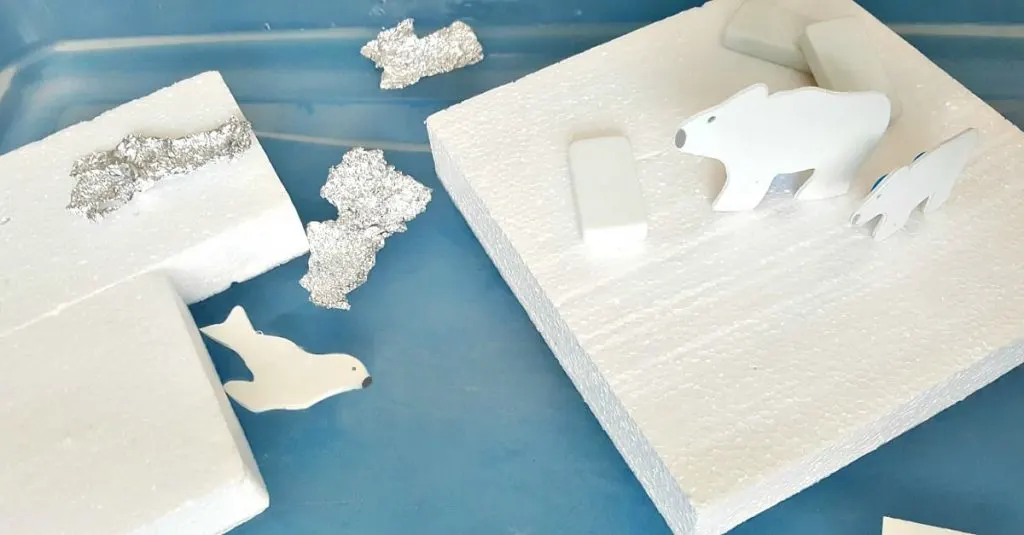 The water bin is a fun place for toddler play. There is so much opportunity for learning through play.
Kids engage fin

e motor skills

placing toys in the environment

and

moving them through the water.

Kids engage creative

and engineering skills as they plan and build the arctic landscape

.

Kids strengthen language and social skills as they interact with the characters in their small world play.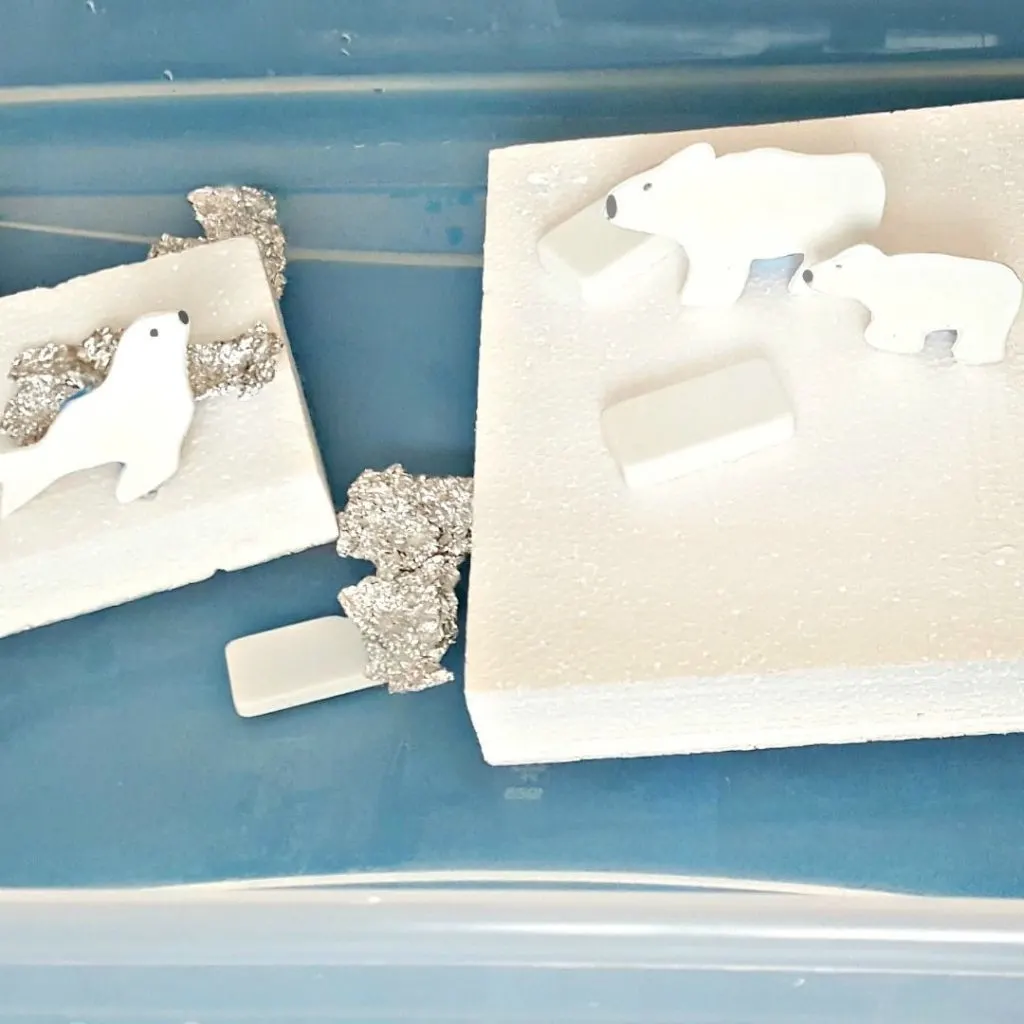 A winter toddler activity is easy to set up with water and foam packing blocks. Kids will love splashing in the water and rearranging the icebergs and characters as they play.
Provide an invitation to play in the water bin with this simple arctic activity that supports imaginative play.
Keep this simple activity on hand for winter themed play with your toddler.
If you enjoyed this Arctic sensory bin why not share a picture in our Facebook group or over on Instagram - follow @myboredtoddler and use #MyBoredToddler so we can all see!
Some more fun toddler activities you might enjoy are:
Water Play Activities for Toddlers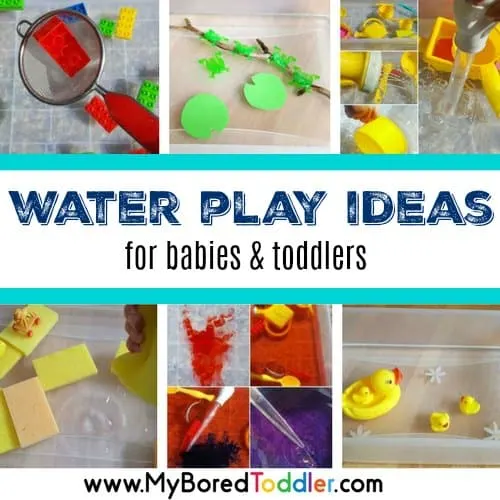 Snowman Activities for Toddlers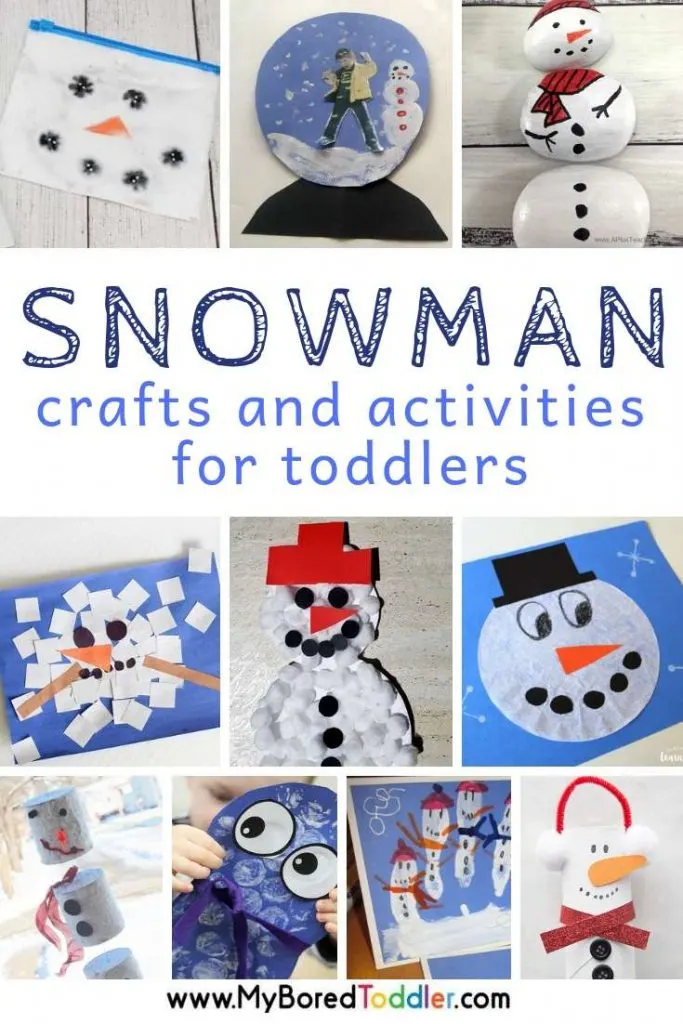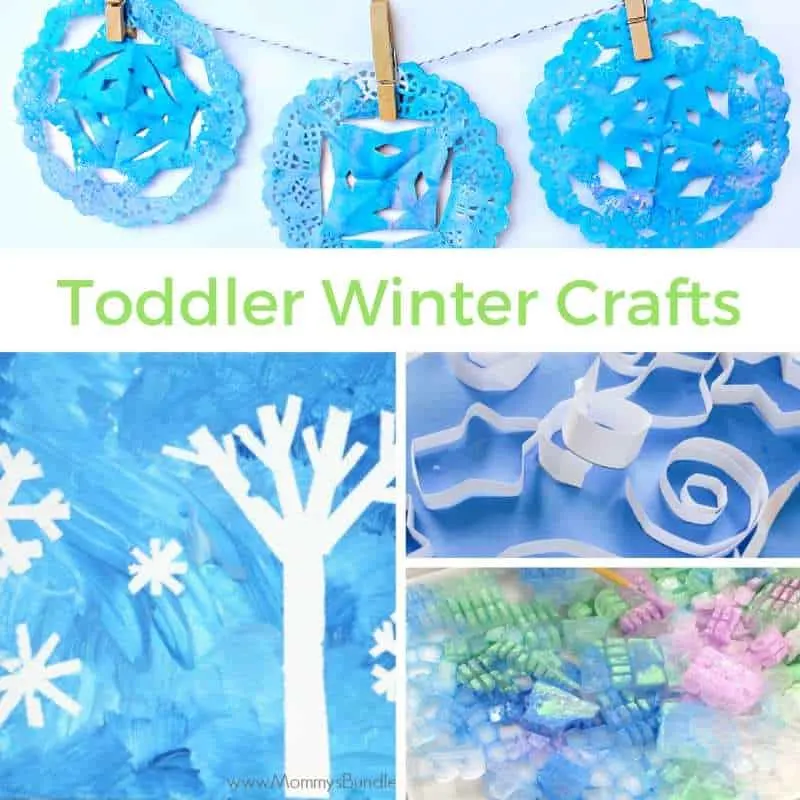 About the Author
Heather is a former preschool teacher and founder of preschooltoolkit.com, a website providing early learning resources for teachers and parents. She focuses on creating fun crafts and activities that engage developmental skills while promoting hands-on learning through play. Follow her on Facebook, Pinterest, Twitter, Instagram