Thank for signing up to our FREE 12 Day Toddler Christmas Craft Challenge (if you haven't you can sign up HERE). We will be starting our challenge the day AFTER you sign up and you'll receive an email each day with the new activity.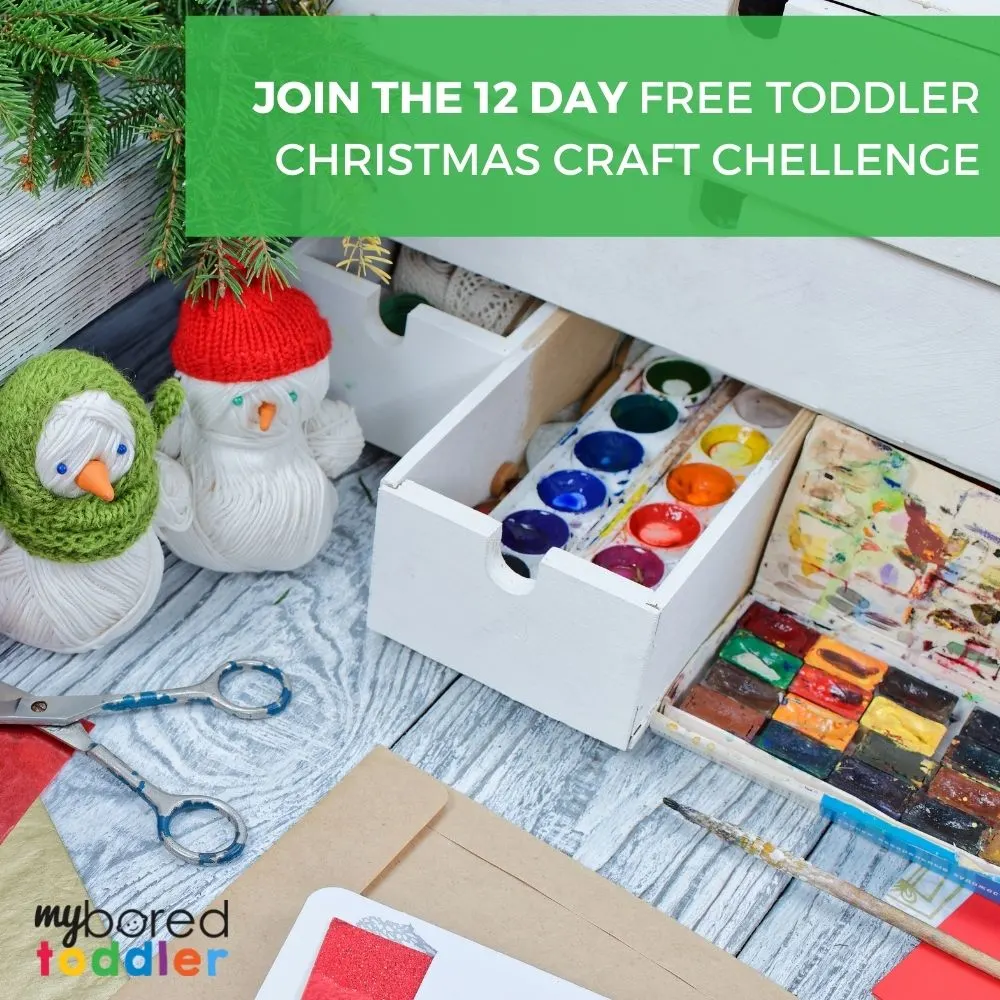 Before we get started you'll need to know what to get! I've put together our list below and have tried to keep it as simple as possible. For each activity you will be able to substitute items or do a slightly different craft if you don't have everything.
Please don't go out and spend a lot of money - the idea is to keep this challenge simple and inexpensive.
You'll notice throughout the challenge that we use many of the materials more than once (butcher's paper and paper plates come to mind). This is all to keep costs low.
What you need for our FREE 12 Day Christmas Craft Challenge
Paper Plates (a pack of 5 is enough but I use these a lot for crafts so grab a big pack if you like!)
Scissors for adult use
Hole Punch - I use one like this
Foam Christmas stickers (any kind). If you can't find these regular Christmas stickers will also work.
Scraps of Christmas wrapping paper (the off cuts - we don't use much) or old Christmas cards that can be cut up
Red and Green construction paper - 4 pieces of each
Glitter - I recommend a pack like this
self adhesive gem stickers
butchers paper - a whole roll as we'll use this for a lot of items
Paint - Christmas colors, but all colors if you can. A pack like this is perfect.
sticky back paper / contact paper
cellophane in mixed colors
Christmas cookie cutters (any design)
Gift bags - any size but we used medium ones
Empty toilet rolls (you can get these from craft stores if you prefer)
4 cups of plain flour
1 cup of salt
Pre cut gift tags or card stock
For more fun toddler ideas why not join our Facebook group or follow us on Instagram – use #myboredtoddler to share your pics so we can see!
More Christmas toddler activity ideas you might enjoy are: