We're making an easy painted Christmas snowflake for today's easy Christmas craft challenge. I love this craft because it allows a high level of involvement by your toddler.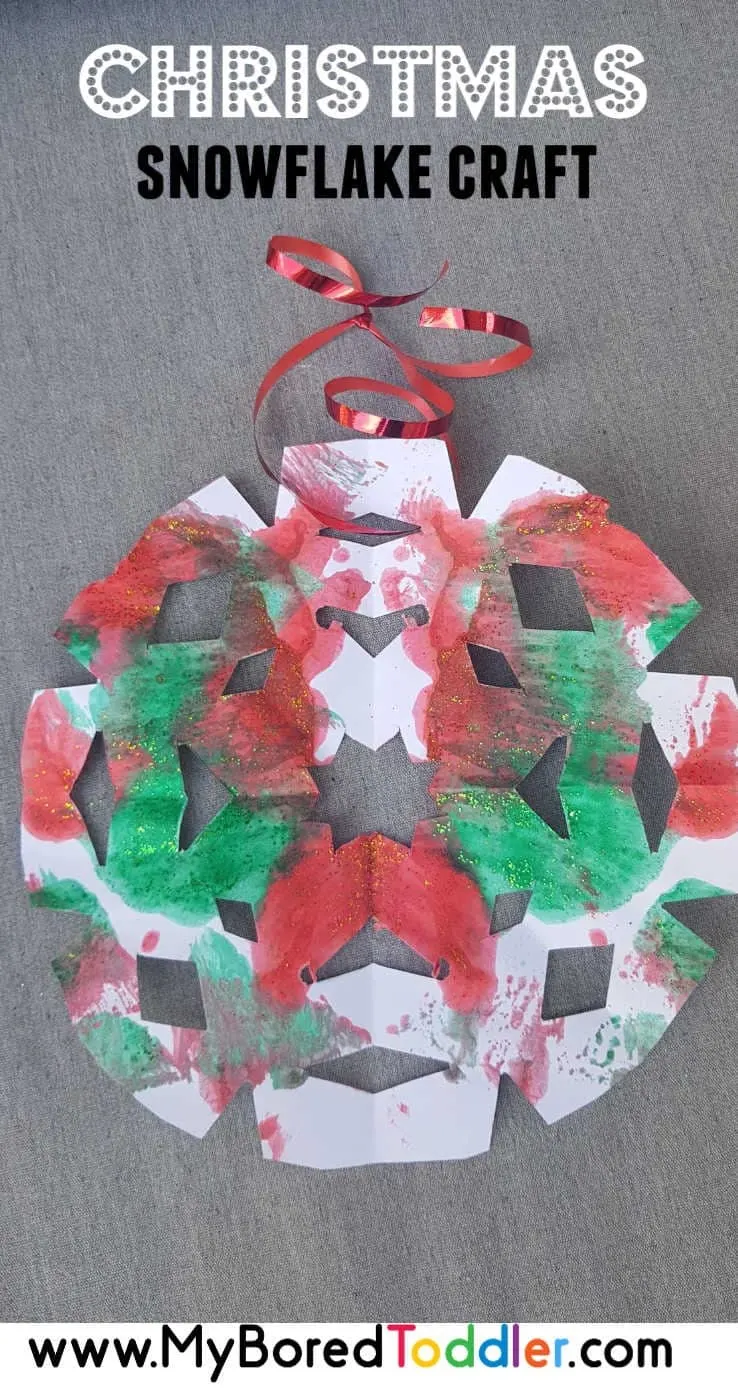 Painted Snowflake Christmas Craft
I loved making these snowflakes when I was younger and toddler's love seeing their creation unfold as well. While you can cut corners and buy colored paper for these, that takes away a lot of your child's involvement. Being so young, the cutting part of the snowflakes is generally best completed by an adult which is why we make the painting part the main focus.
You can paint your snowflakes any way you like (or color them in etc), but for this activity, we've made them like butterfly paintings. Whenever we paint like this be prepared to do more than one! 'Another one' is what my kids always say after we do each one.
As I mentioned earlier, this is part of our 12 Day Toddler Christmas craft challenge. If you missed yesterday's activity we made easy Christmas gift tags. If you would still like to join in our challenge you can sign up HERE.
I always like to match up my crafts with a great toddler book and for this activity the book Daniel Tiger's Snowflake Days is perfect! You can get that HERE on Amazon.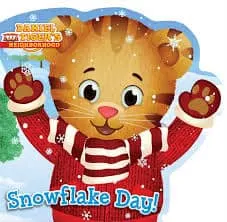 What you need for your painted snowflake craft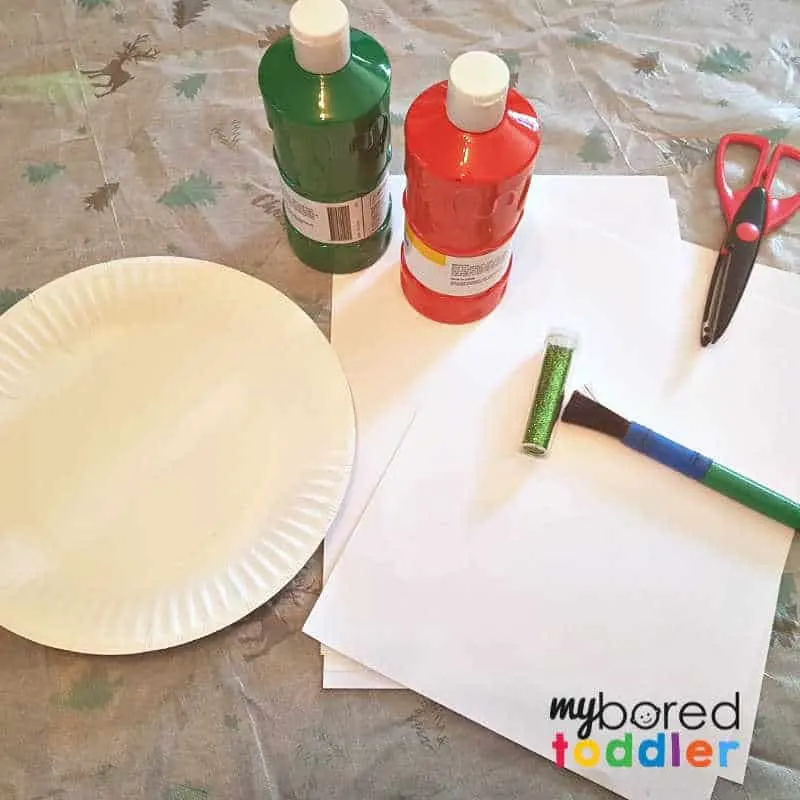 How to make your painted snowflakes
Put your paint on the plate and add in some glitter. It's easier to add the glitter to the paint rather than after you paint (trust me!)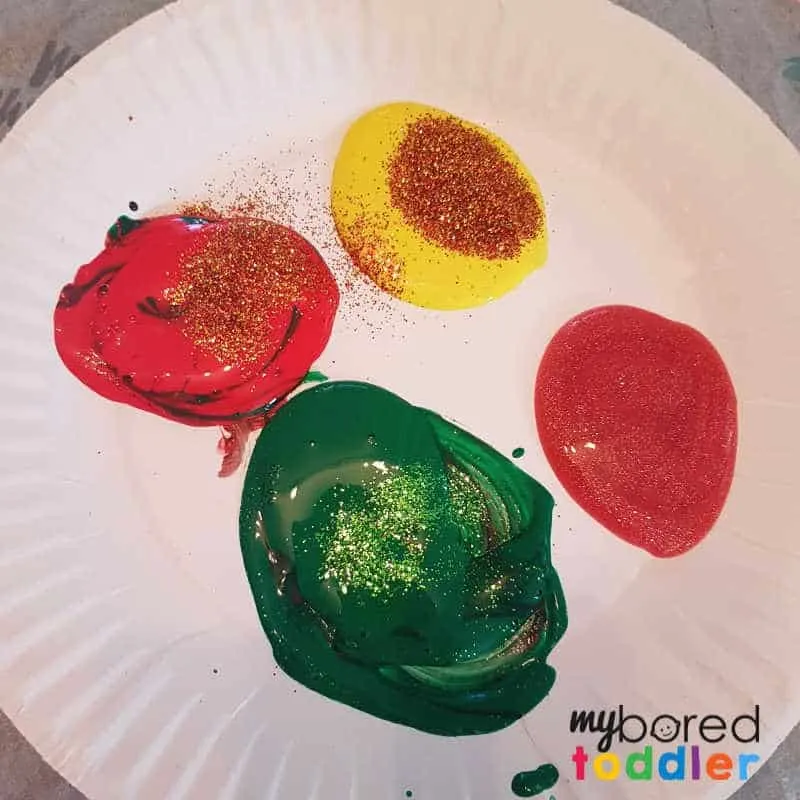 Have your toddler paint on half of the piece of paper. It doesn't matter if they paint both halves, but it works better if the paint is only on one side. Use a lot of paint.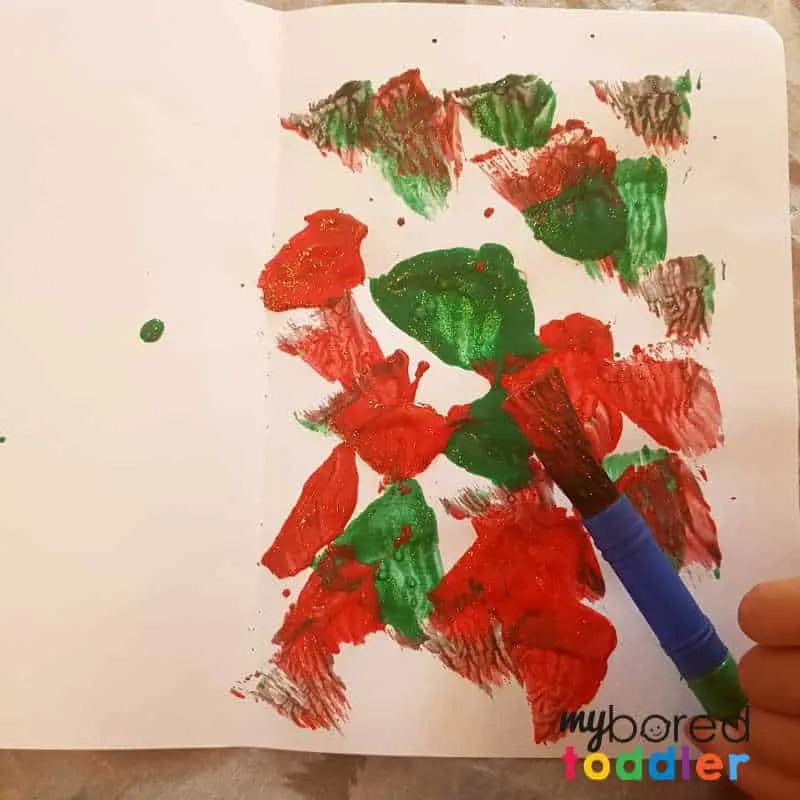 Fold the piece of paper in half and have your child spread the paint around.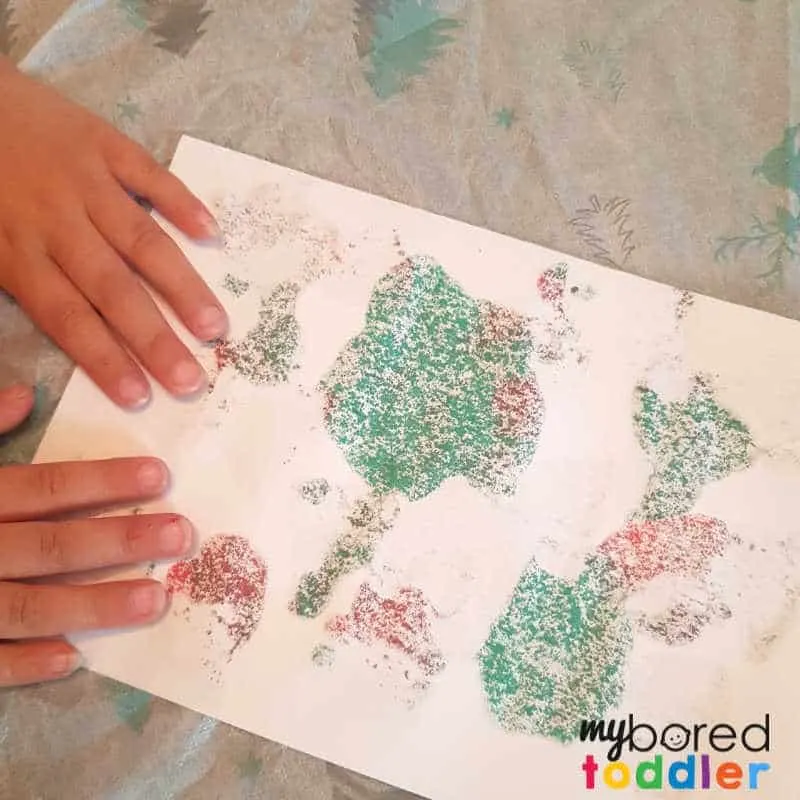 Open up the paper and you'll see a lovely pattern! The best part of this is that the pattern is different each time and revealing the new pattern is always exciting for the kids.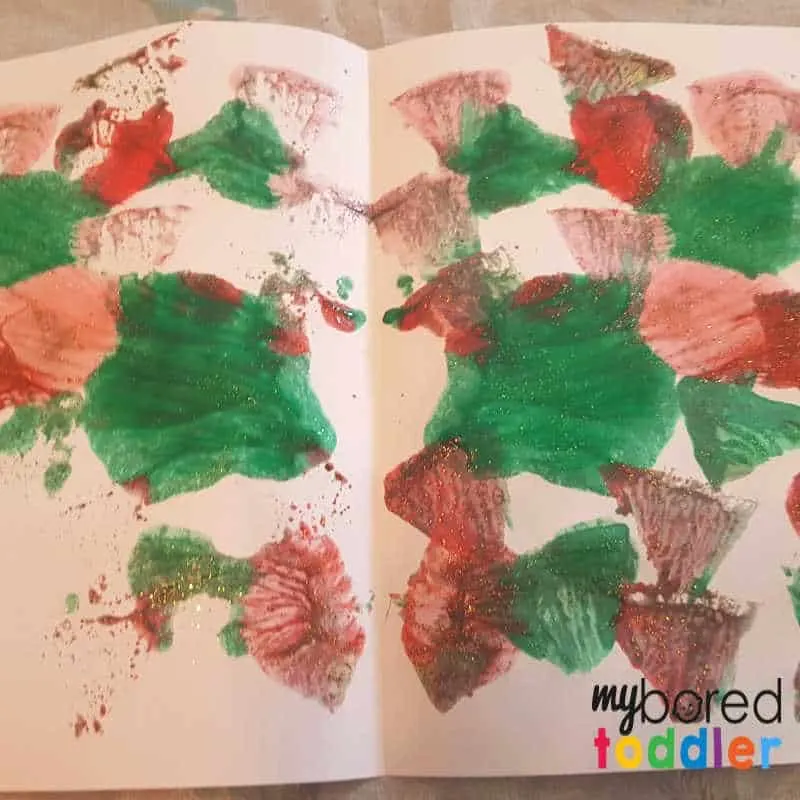 Here's another one we made.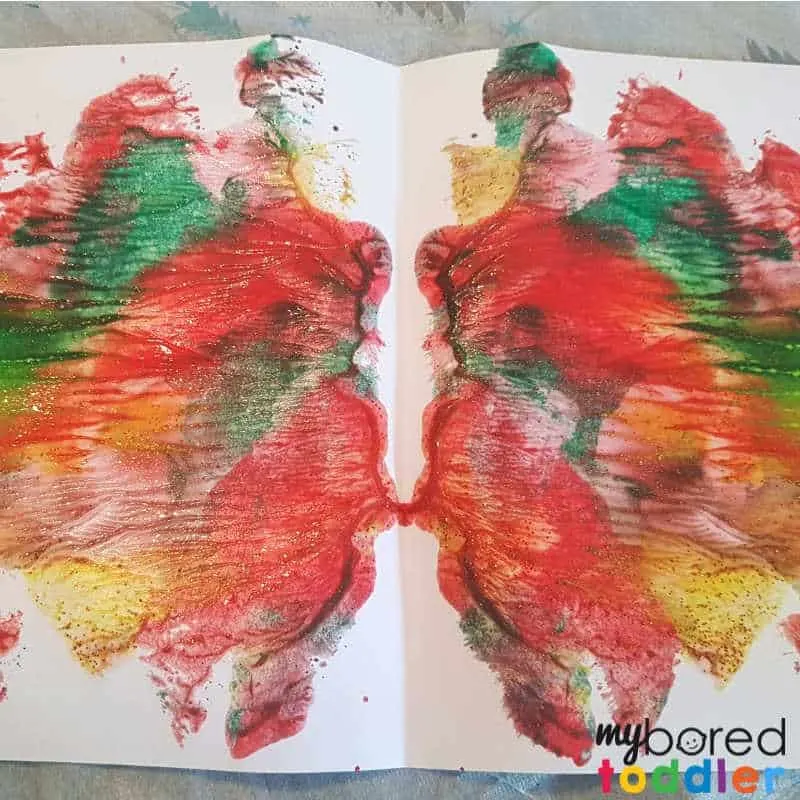 Leave your paintings to dry and then draw a large circle on your page. I used a plate to trace around.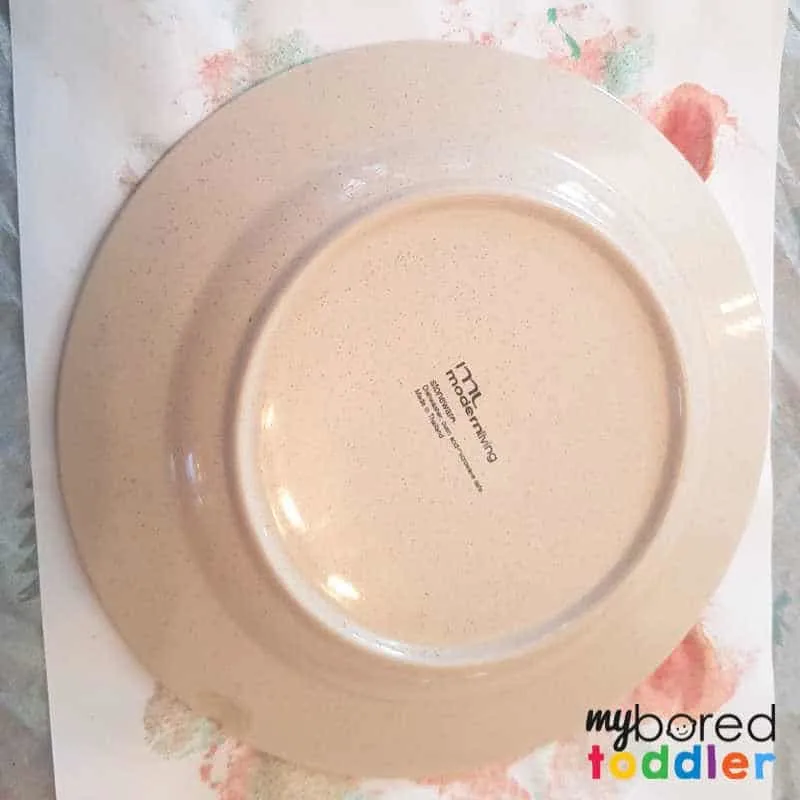 Cut out your circle (an adult job unless you're doing this with older children too).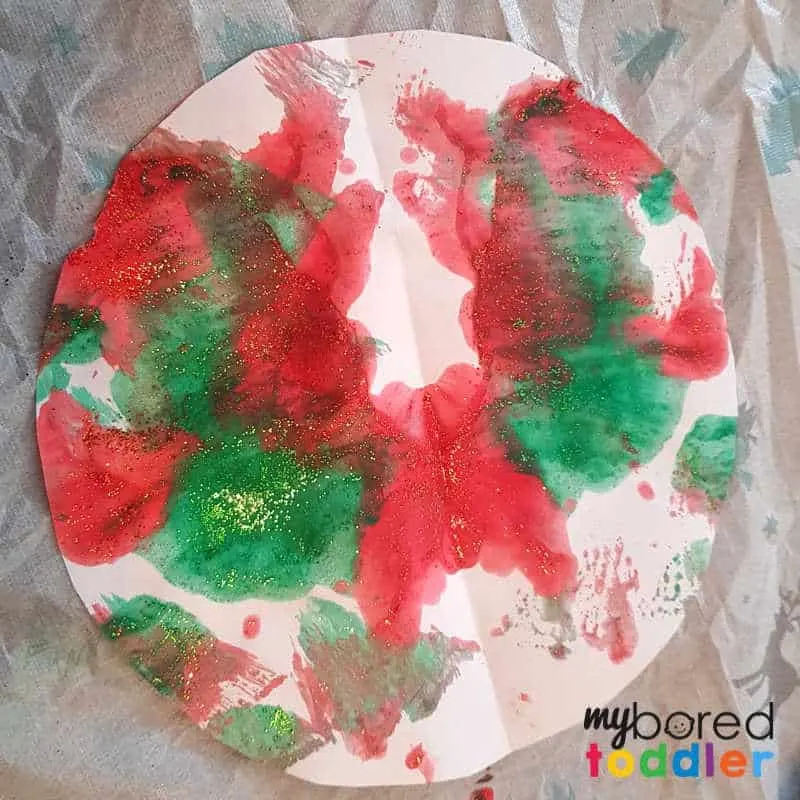 Fold the paper into quarters.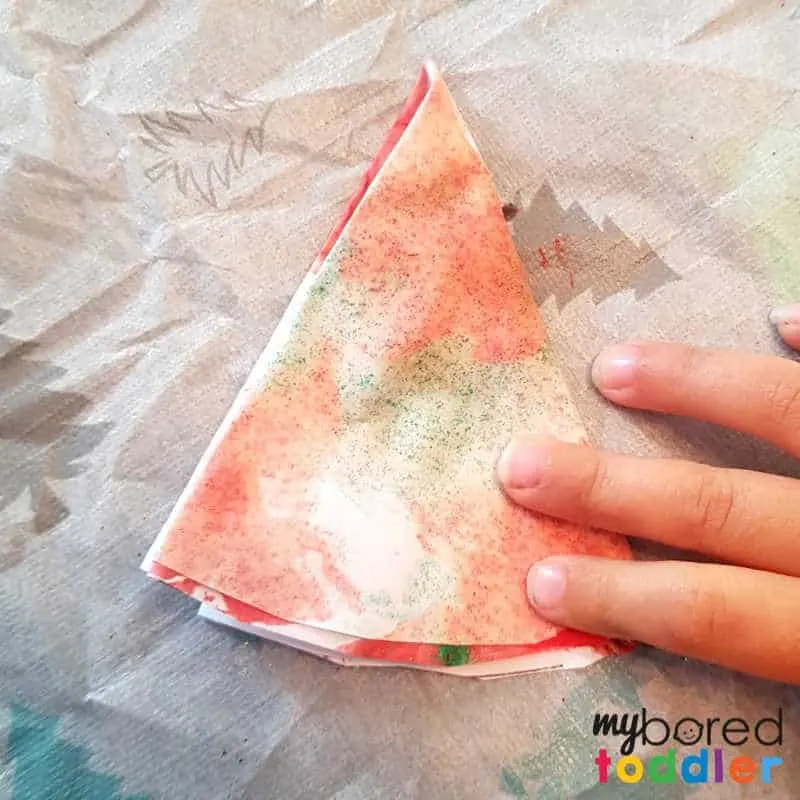 Have an adult cut out parts of the snowflake like below (be careful not to cut all the way across).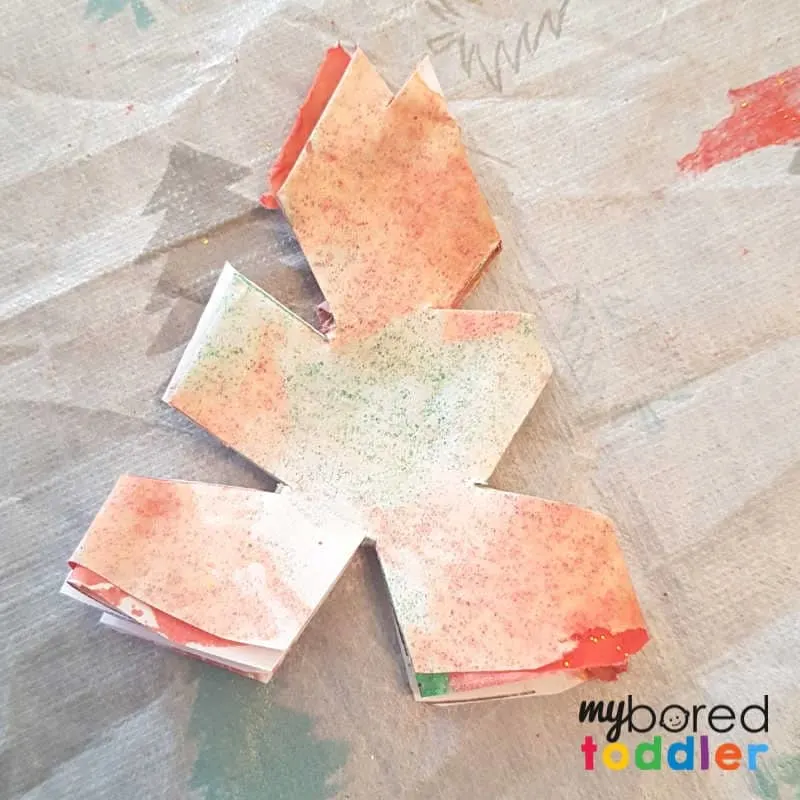 Let your child open up the snowflake to reveal the pattern and then add some ribbon and hang them up.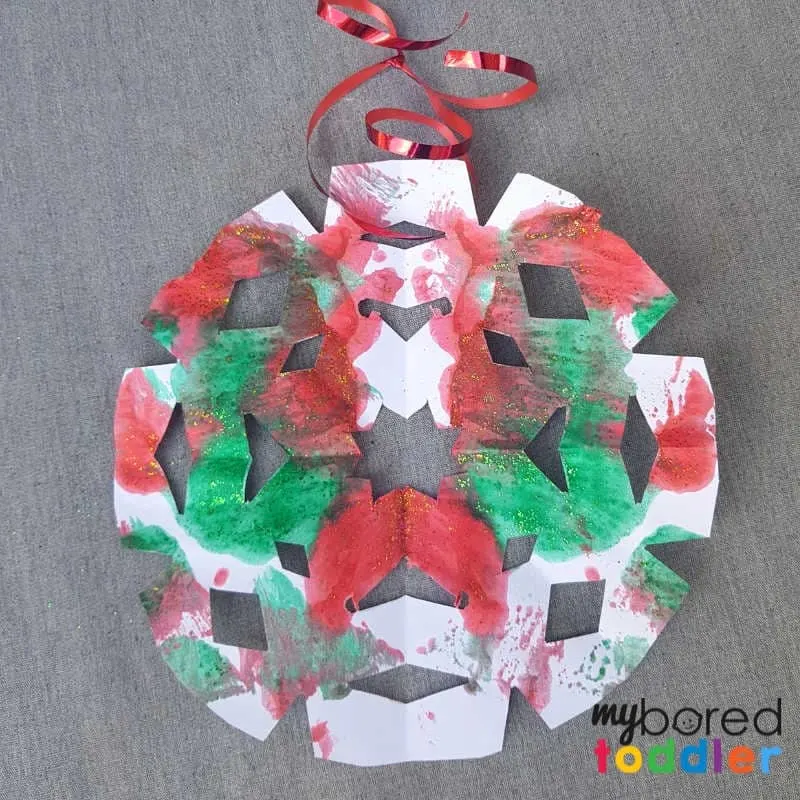 I hope your toddler loves this their painted snowflakes as much as mine did!
For more fun toddler ideas why not join our Facebook group or follow us on Instagram – use #myboredtoddler to share your pics so we can see!
More Christmas toddler activity ideas you might enjoy are:
Easy Christmas Crafts for Toddlers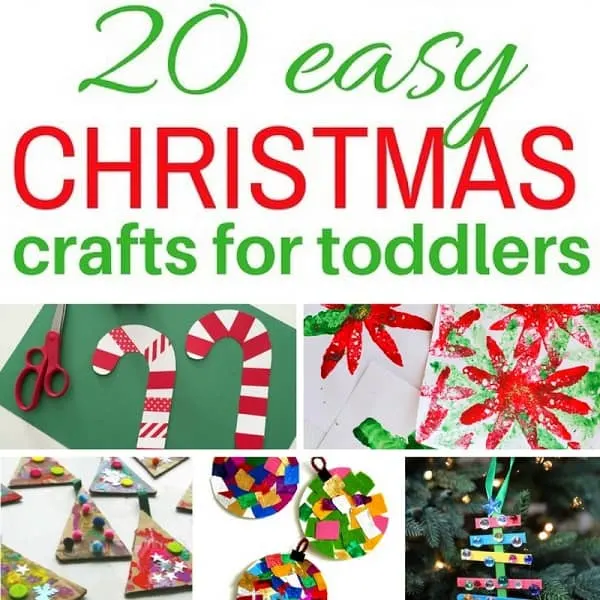 Winter Sensory Play for Toddlers