Playdough has to be amongst the top must-have play resources in any play space - there are so many great toddler playdough activities. It is easy and affordable to make at home and offers so many learning and development opportunities.
We teamed up a batch of homemade playdough with some of our favourite sea animal figurines to create some play dough stamping fun.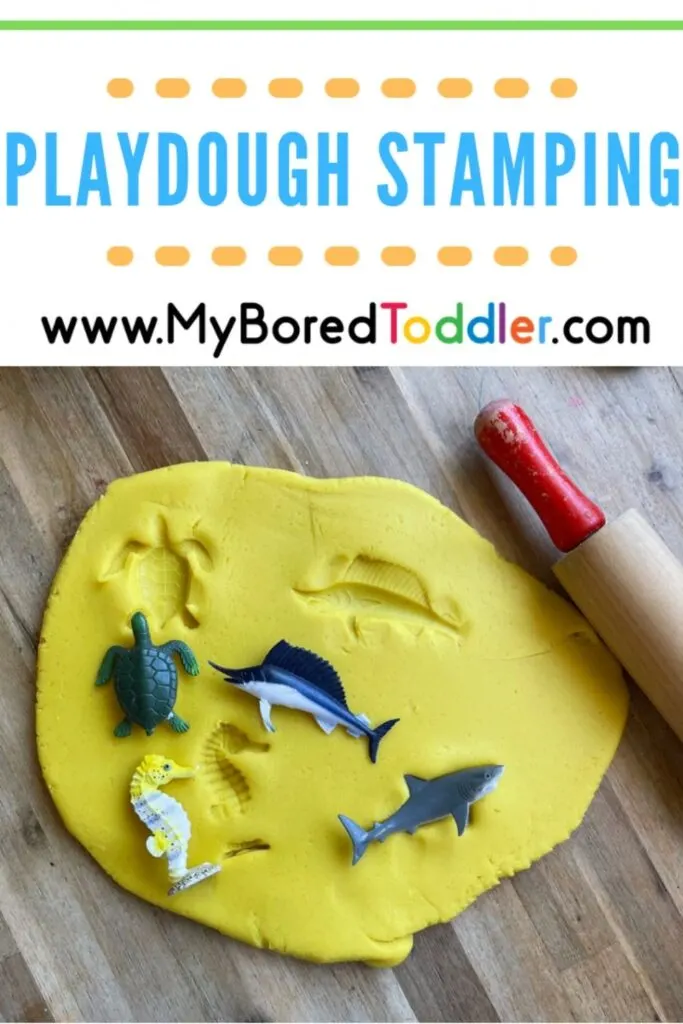 Playdough Stamping
Rolling, kneading, and manipulating playdough are brilliant for developing fine motor strength. This easy setup toddler activity is loved and recommended by child development professionals as it is so effective in regards to strengthening young hands. In saying that there are loads of other life skills embraced with this stamping activity, including learning about cause and effect, bilateral coordination, hand-eye coordination, and problem-solving. To keep the activity engaging, we played to my children's current fondness of all things ocean and they explored and played for ages!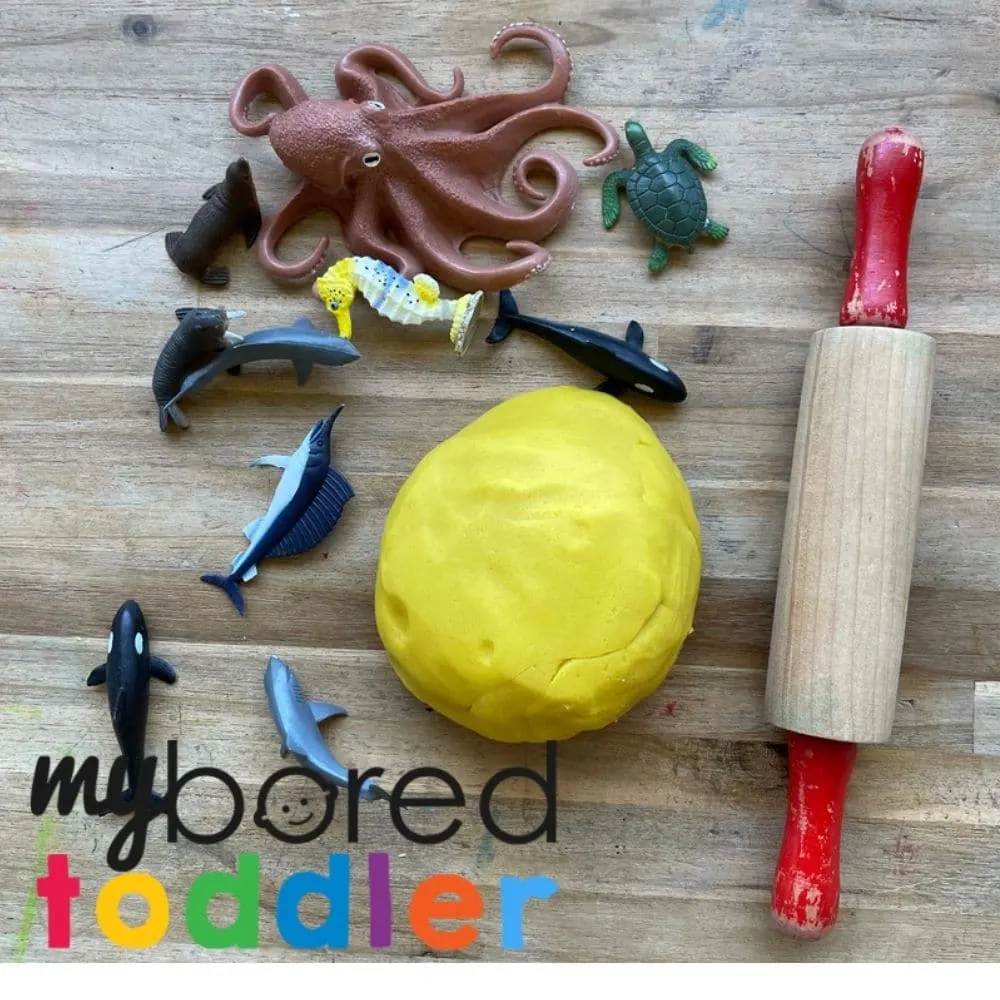 What you need to set up your Playdough Stamping Activity:
Yes, that is all you need! If you don't have a rolling pin, a cup works well too!
One of the perks of this activity is that you can target your child's interest by presenting them with toys they are loving at that time. If your child is into bugs, grab their toy beetles. If your child is showing an interest in trains, grab their trains.
The activity is so versatile!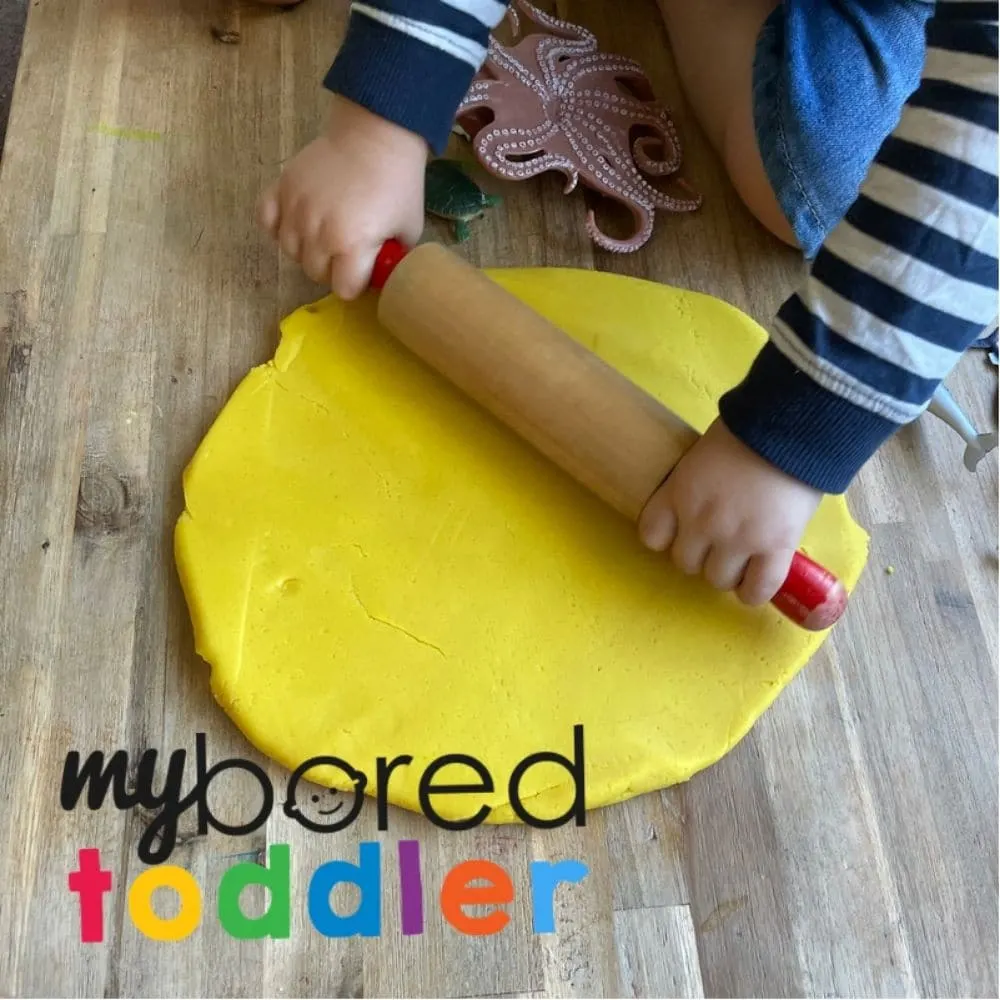 How to set up your Playdough Stamping Activity:
When setting up this playdough activity for your toddler, keep in mind their current ability. This may mean rolling their playdough out for younger children before pressing the toys into the dough. For more able toddlers, they may be able to do this themselves.
The goal is to examine the indentation left by the toy after pressure has been put into the dough. So basically, pressing toys into playdough.
Does the dough need to be perfectly flat?
Sure doesn't!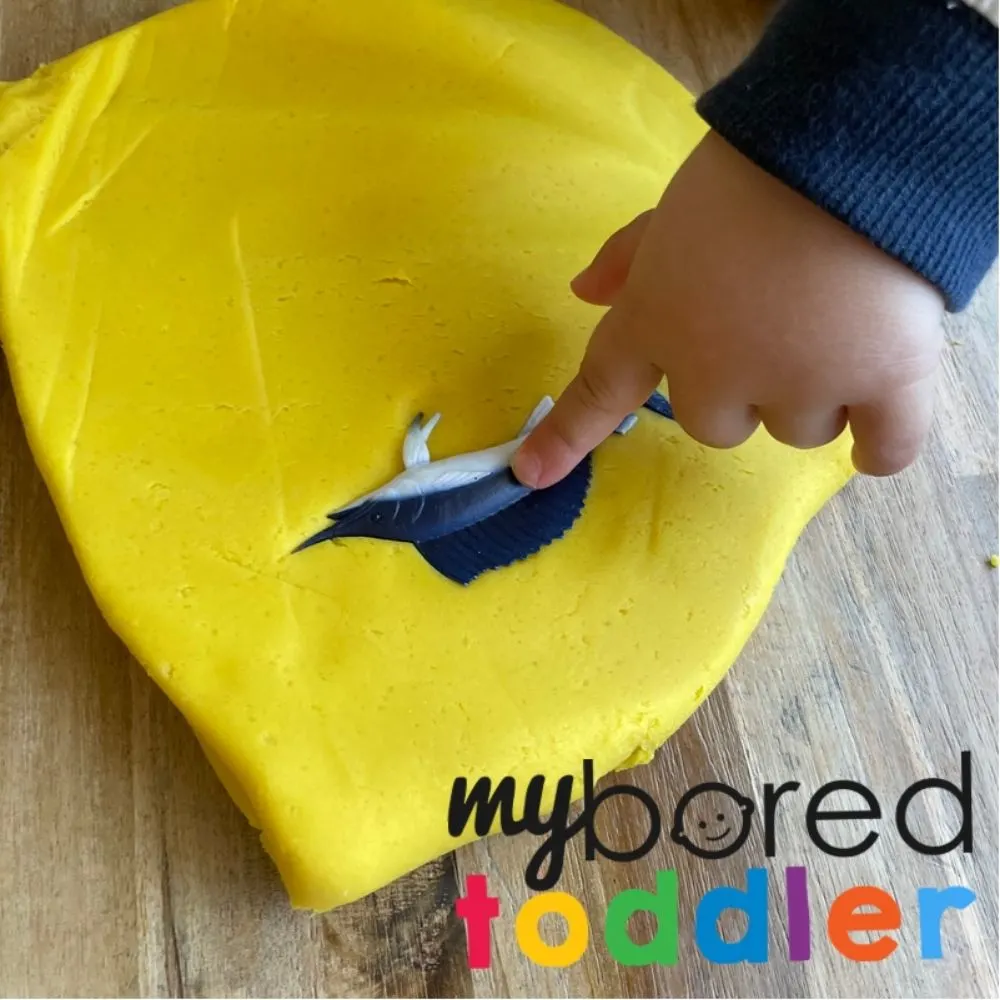 This is one of those activities where we parents can plant the seed and your child's creativity can explore and experiment with the resources you have given them.
Your child will learn if the dough is too thin the toy will break through.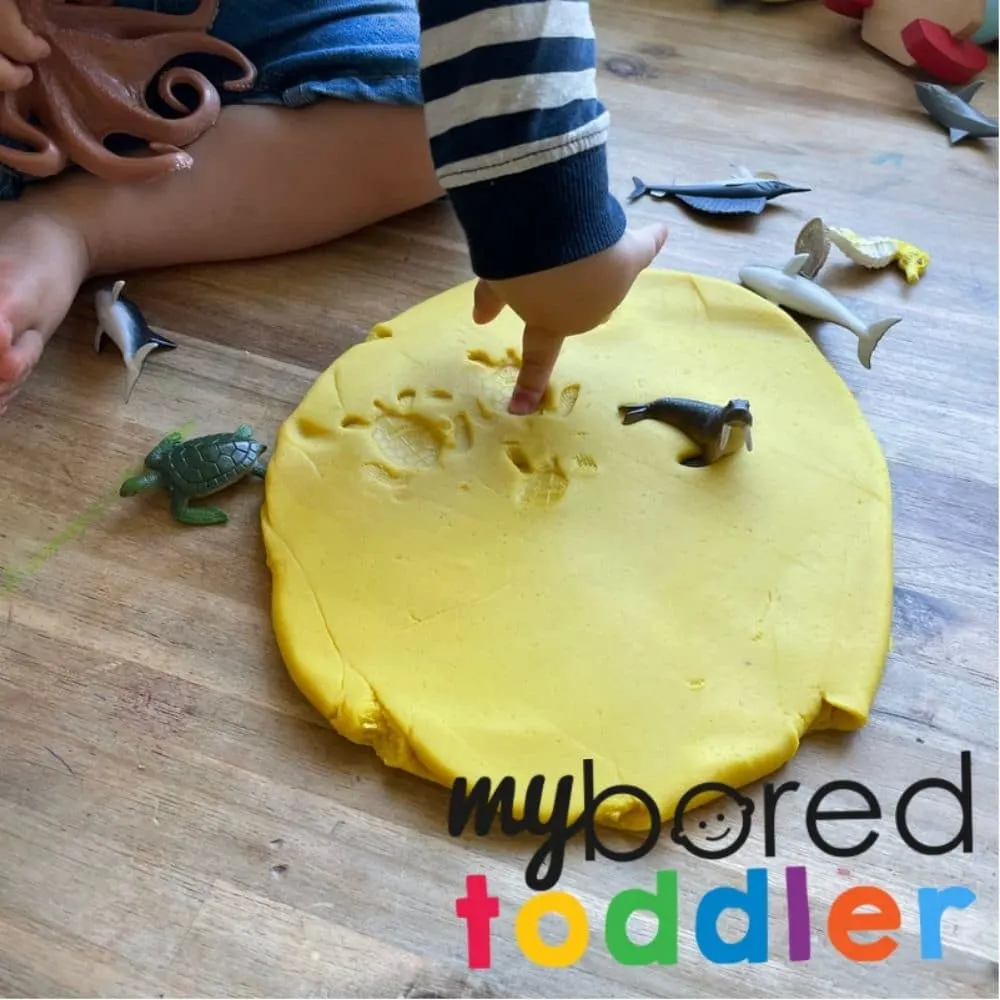 They will see that if the surface of the dough is rough, the imprint will not be as defined.
As they are pressing the toy into the dough, your child will see the difference applying soft pressure will have compared to more.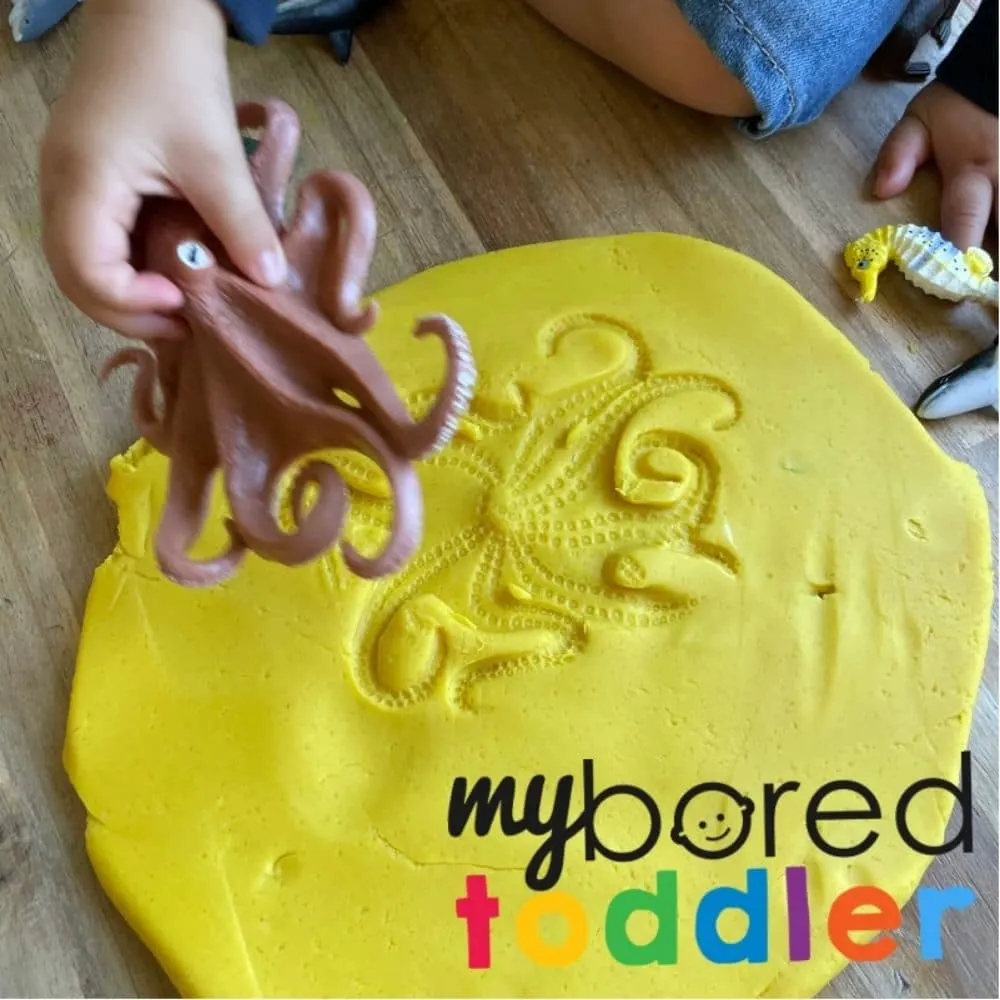 So much learning from some playdough and toys! This simple playdough stamping activity is a great way to encourage your child to develop their fine motor skills, while also exploring so many other learning areas at the same time. Most importantly, they have so much fun while doing it!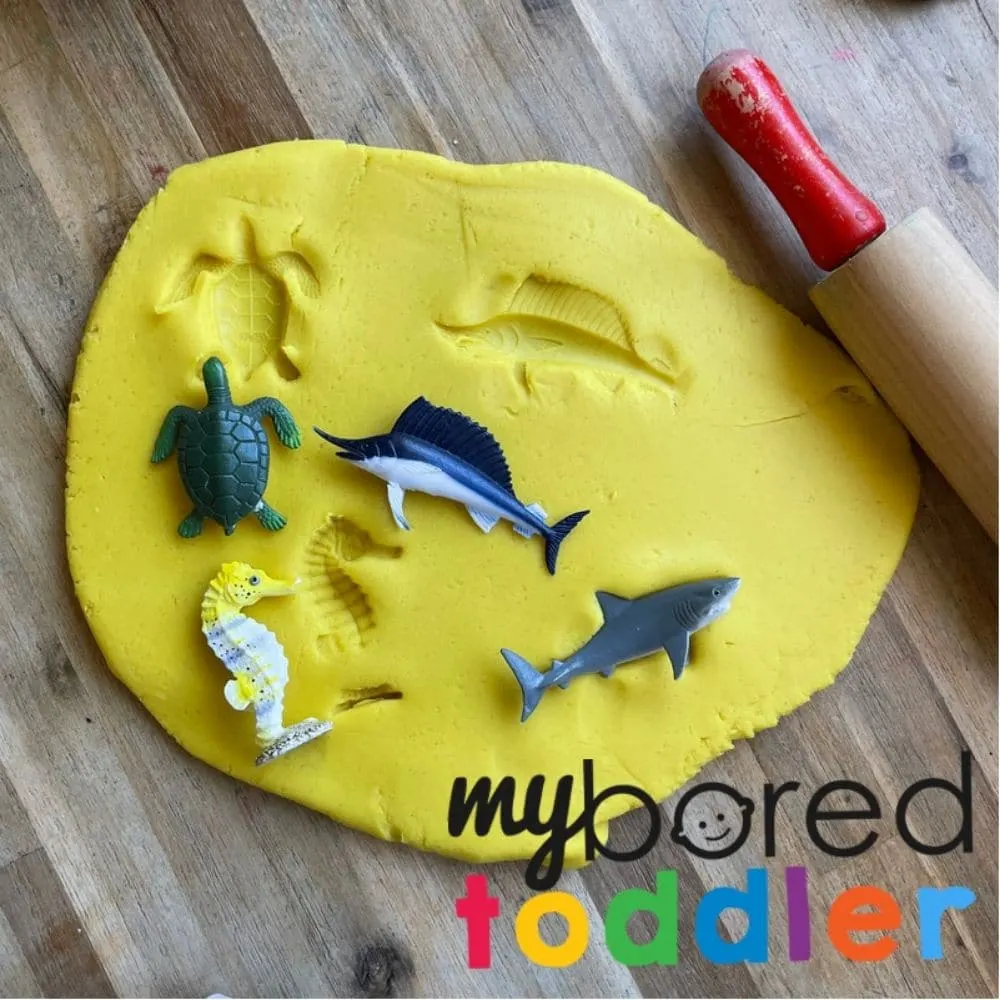 For more fun toddler activity ideas why not join our Facebook Group or follow us on Instagram – follow @myboredtoddler and use #myboredtoddler.
SOME MORE FUN TODDLER ACTIVITY IDEAS YOU MIGHT ENJOY ARE:
Playdough Sun Fine Motor Activity for Toddlers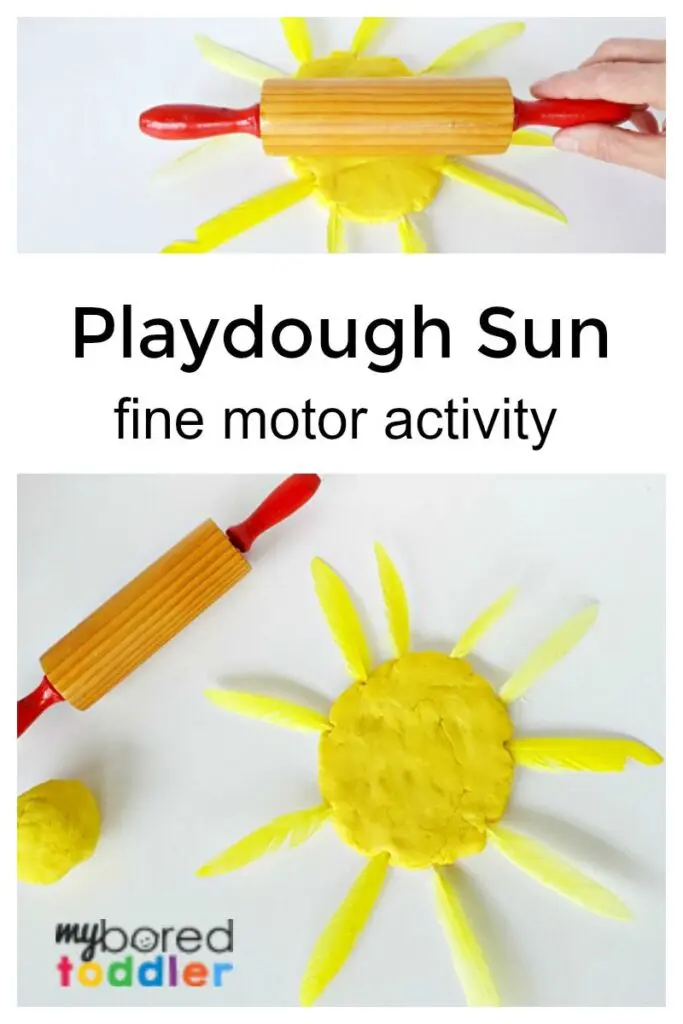 Edible Ice Cream Dough Sensory Play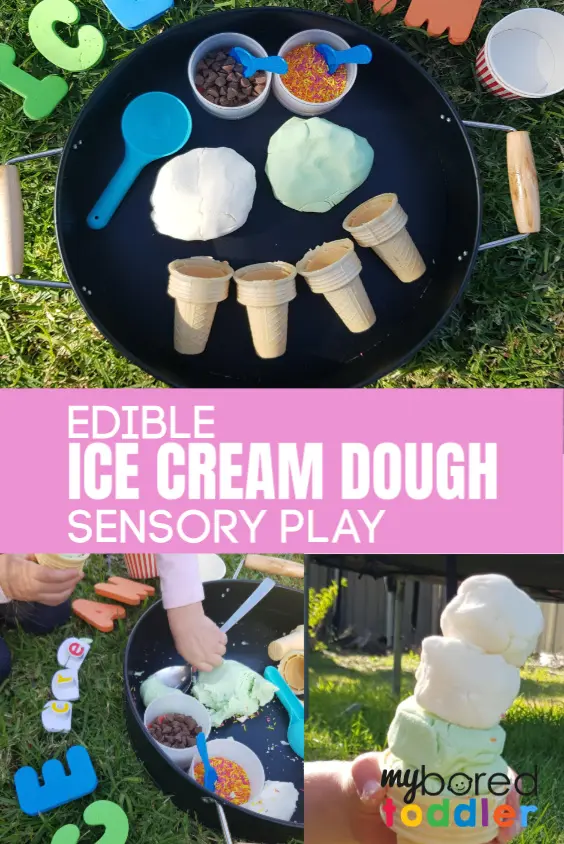 About the Author
Dani is a busy stay-at-home Mum of 3 and an early childhood teacher in training who is passionate about play-based learning throughout early childhood. For educational play ideas that you can do at home and parenting tips visit Play Inspired Mum Check her out on Instagram andFacebook