No fancy items are required! These easy egg carton crafts are a great idea for toddlers and preschoolers.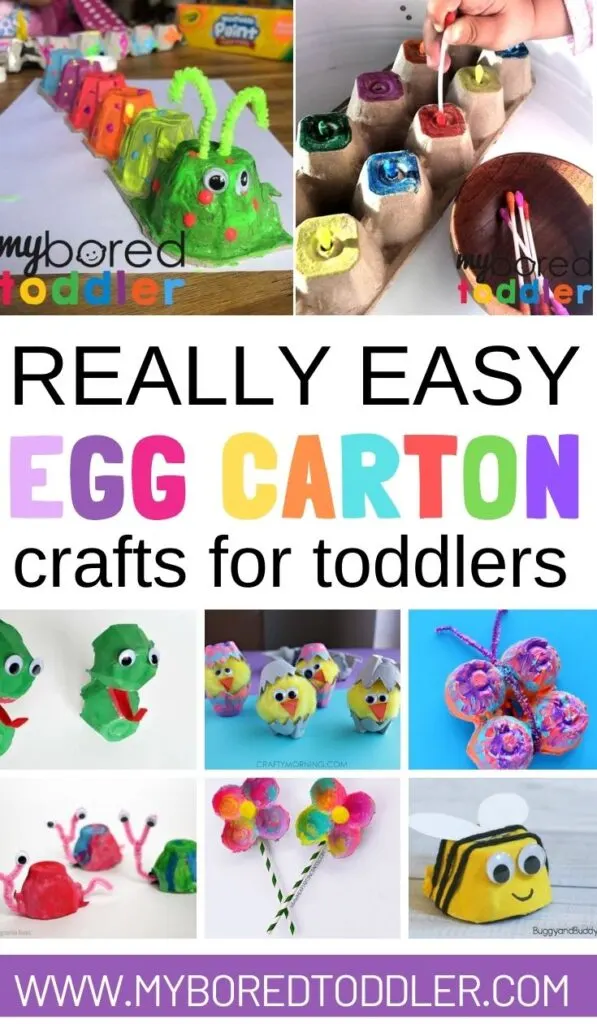 Egg Carton Craft Ideas for Toddlers
When you're looking for an easy toddler craft idea an empty egg carton is not only a great way to recycle but it makes for a quick and easy craft idea.
Here are some easy toddler activities with an egg carton
Such a fun craft idea and perfect to go with The Very Hungry Caterpillar book too.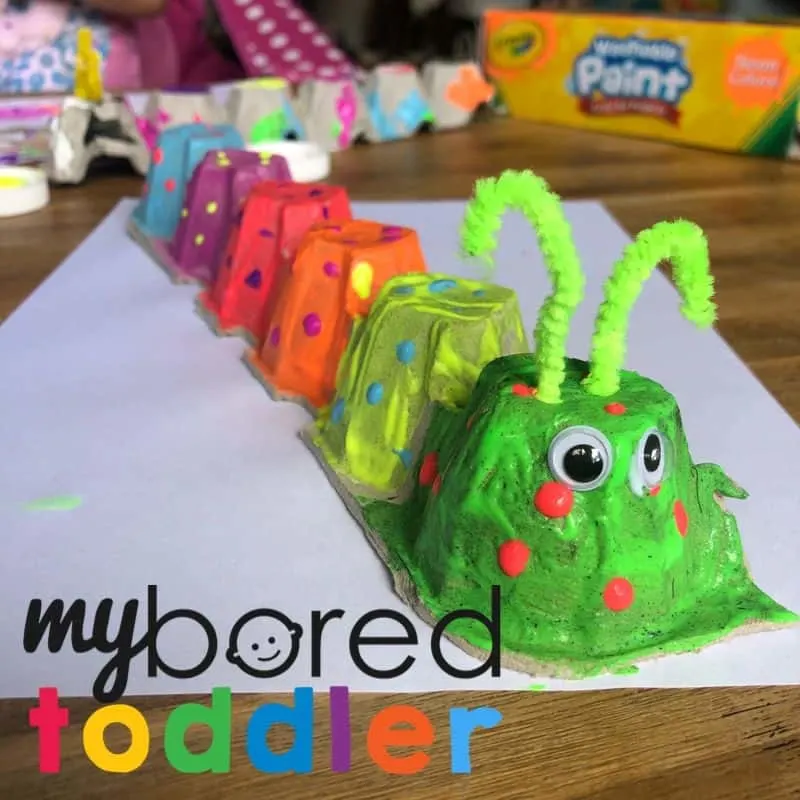 Egg Carton Cotton Tip Color Push
This is a great way to teach colors to your toddler in a fun way. It also works on their fine motor skills.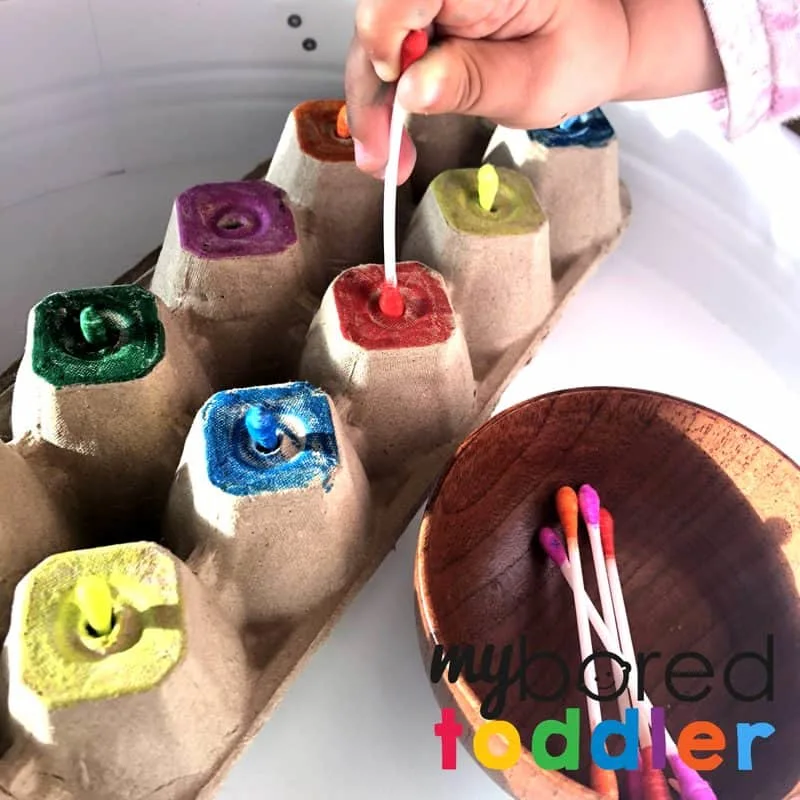 A simple toddler painting activity idea - use the individual egg cups to paint!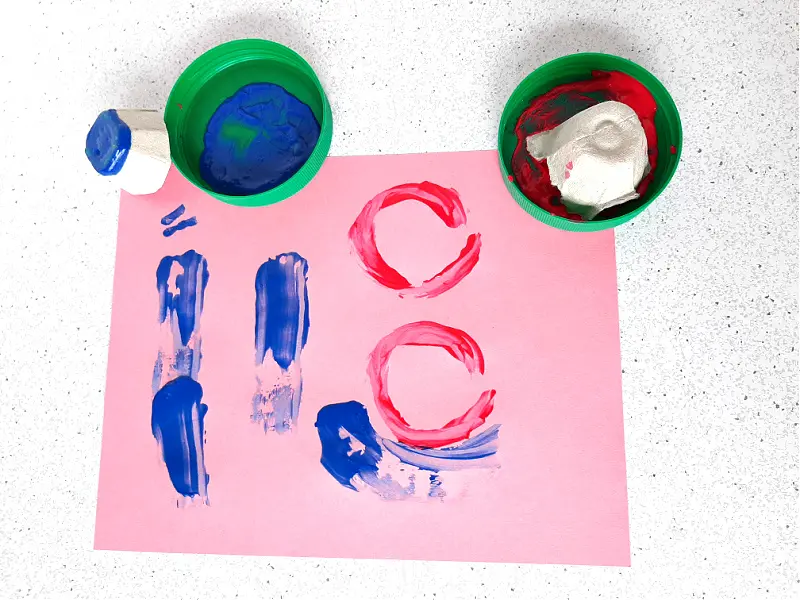 Why buy puppets when you can make your own.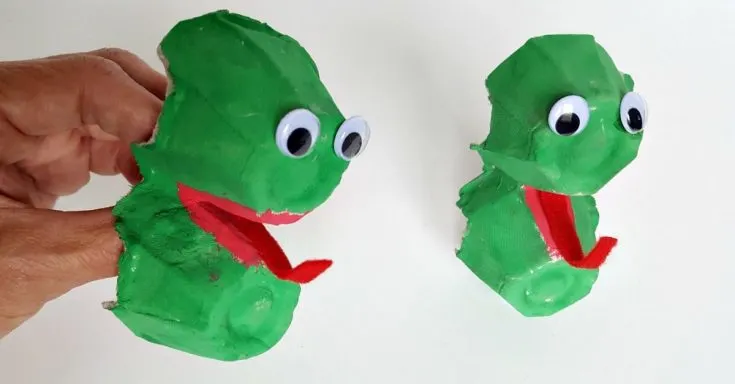 This boat egg carton craft was inspired by a pirate theme - see how to make it HERE.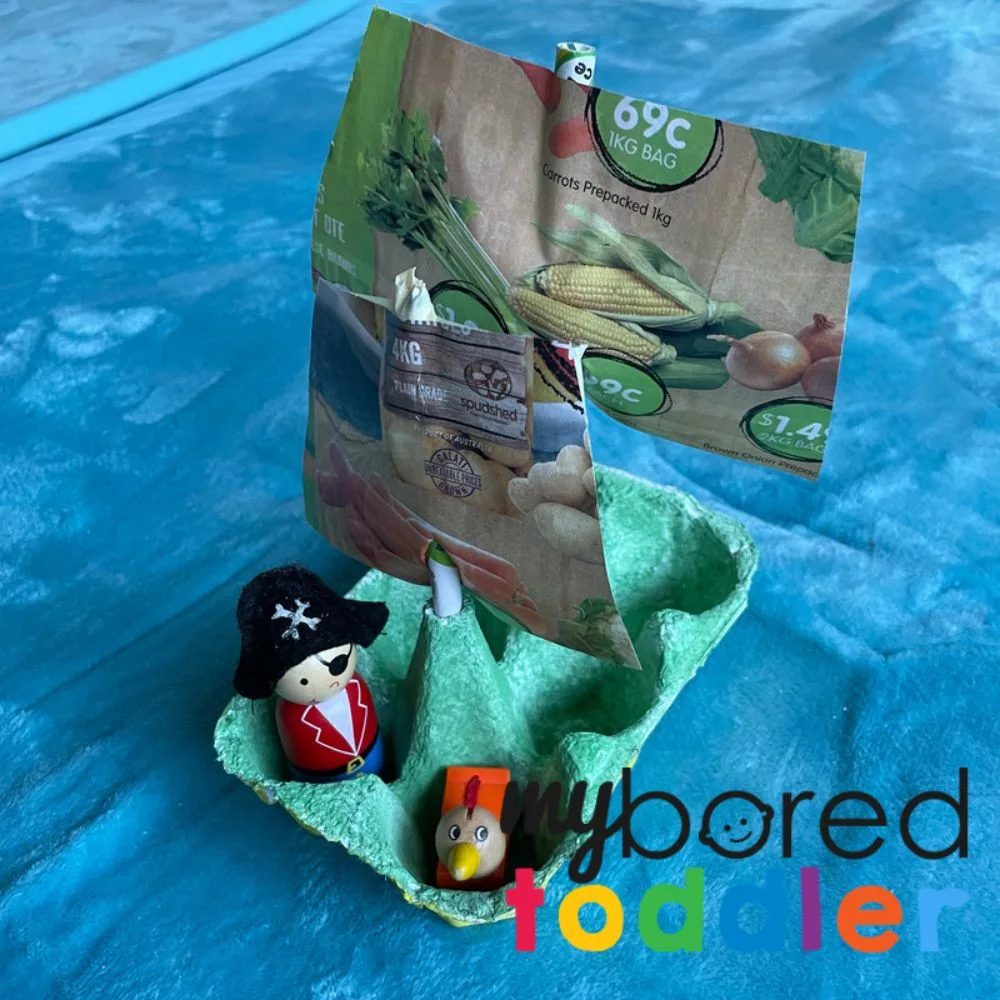 Egg Carton Jellyfish
A fun and easy egg carton jellyfish - perfect for an under the sea theme!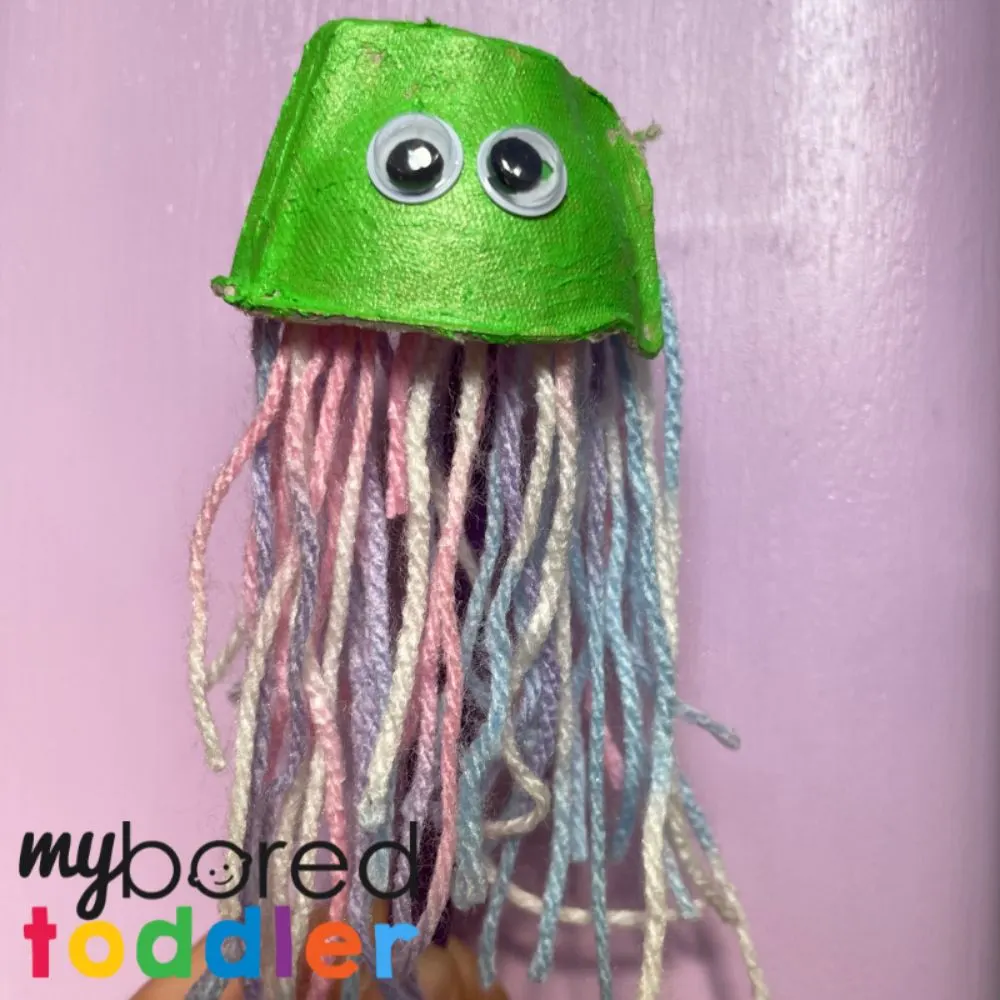 More Fun Toddler Craft Ideas Using Egg Cartons
Why not check out some of these other great egg carton craft ideas from some of our favorite toddler & preschool craft sites.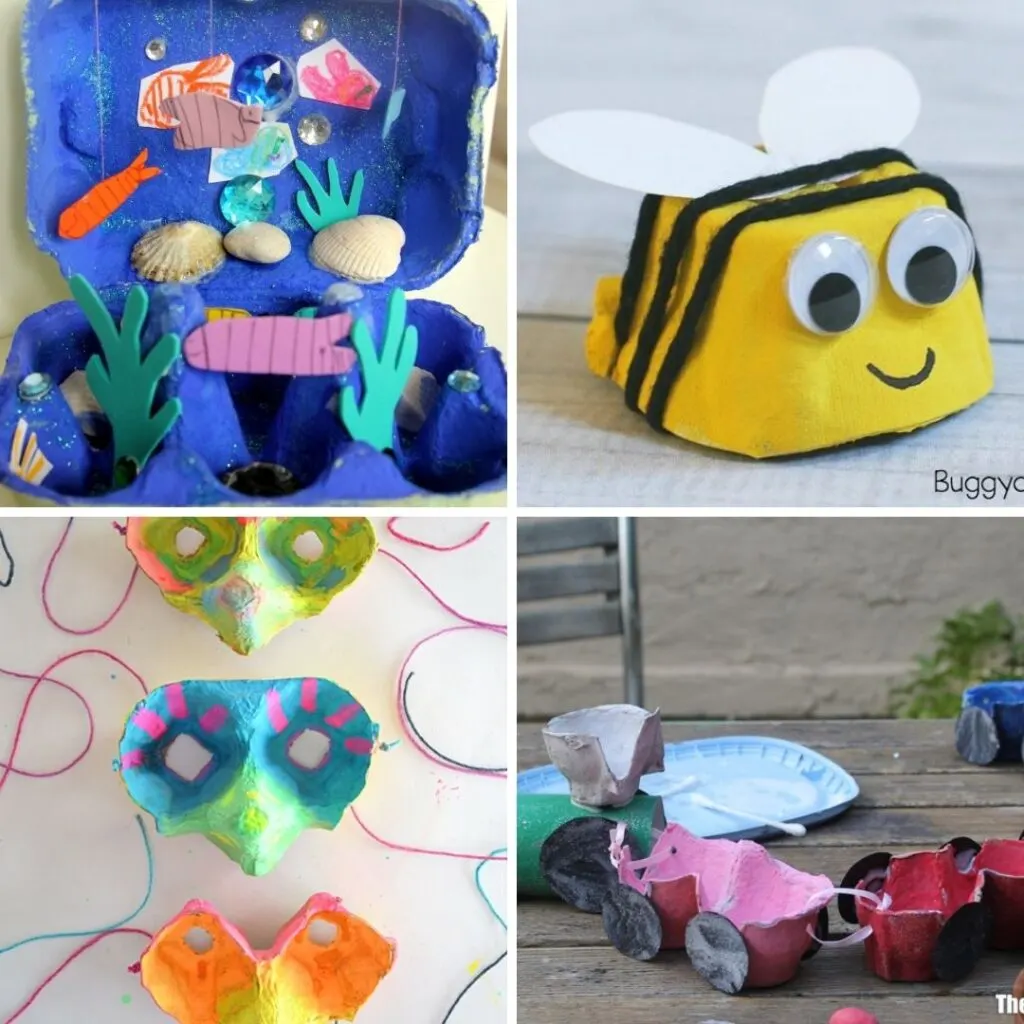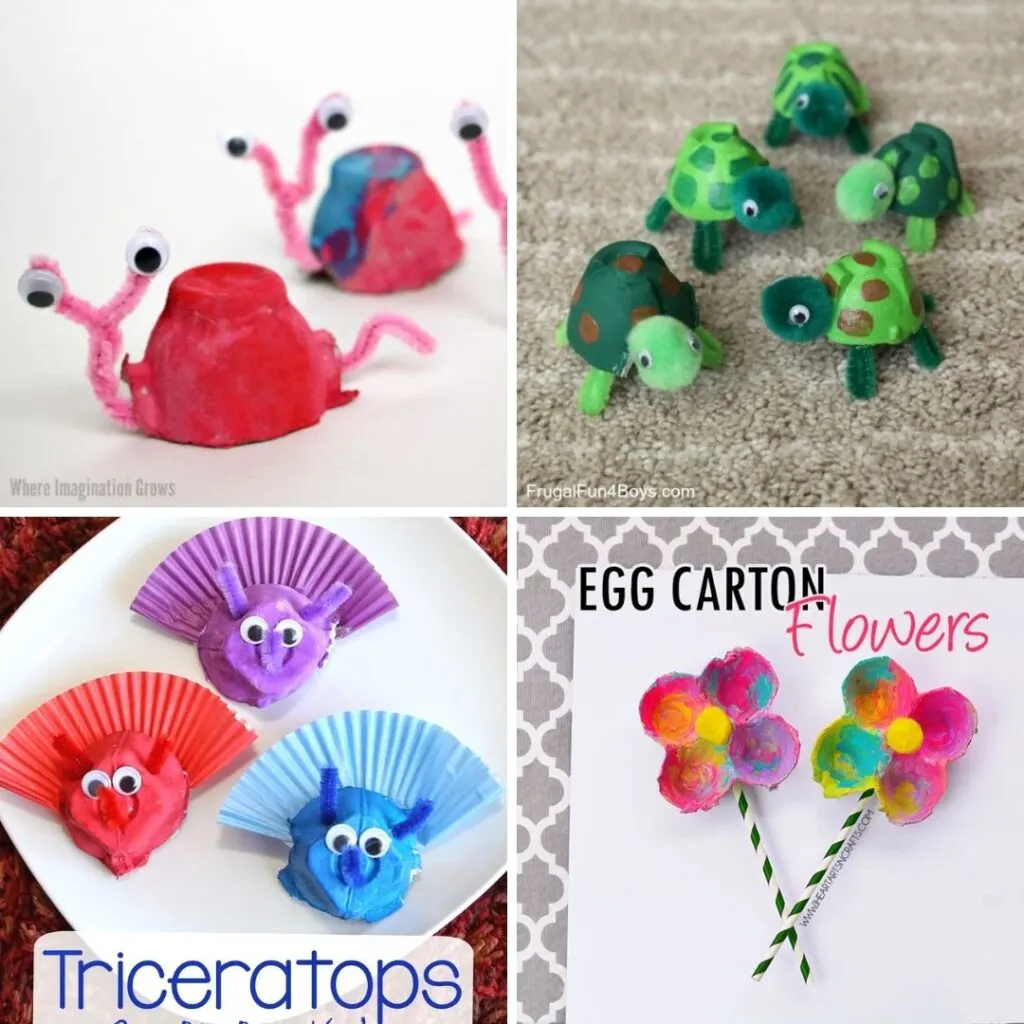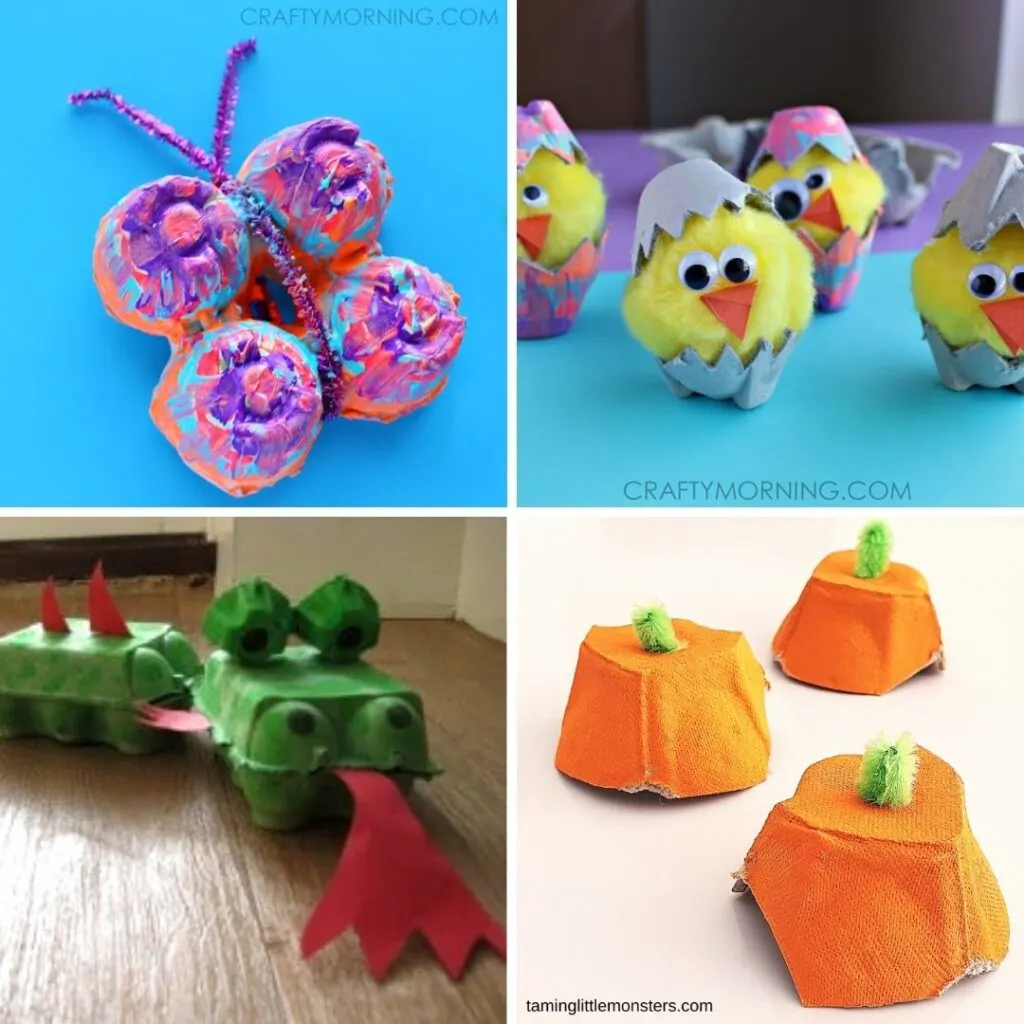 We would love to see your finished creations ,or another egg carton craft that you make.
I couldn't help but share this great photo from our Facebook Group member Crina who had an amazing upcycled craft day - look at all the fun things she made!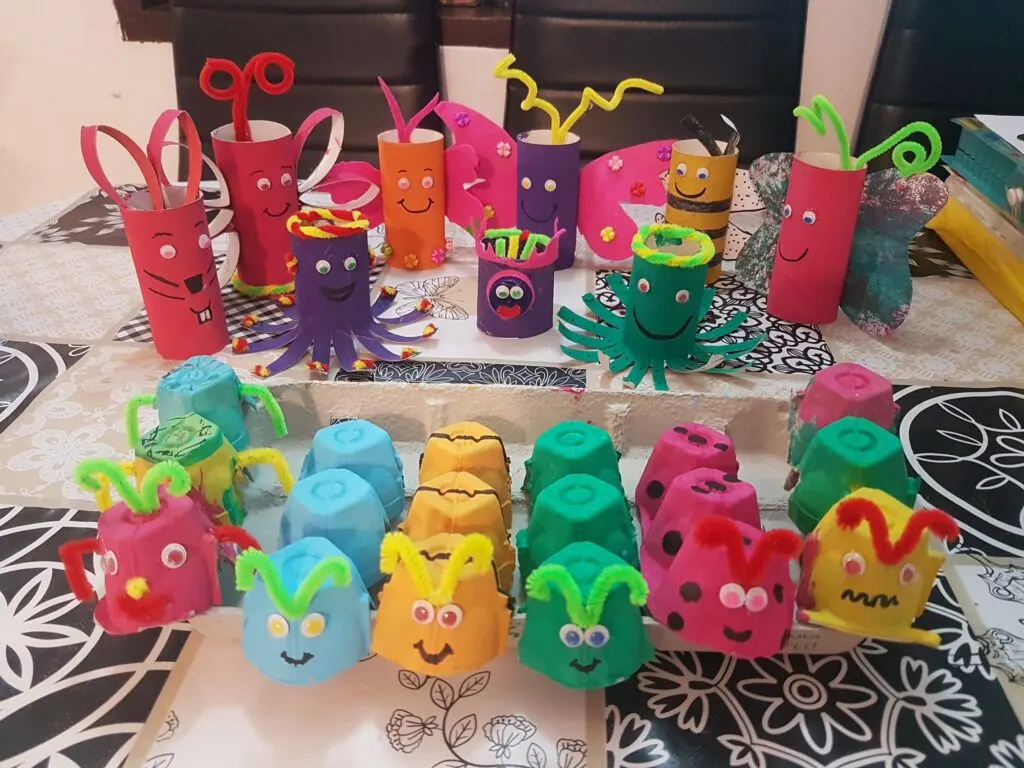 Want to be part of the My Bored Toddler Community? Join us in our Facebook Group or on Instagram.
Why not try some of these easy and upcycled craft and activity ideas: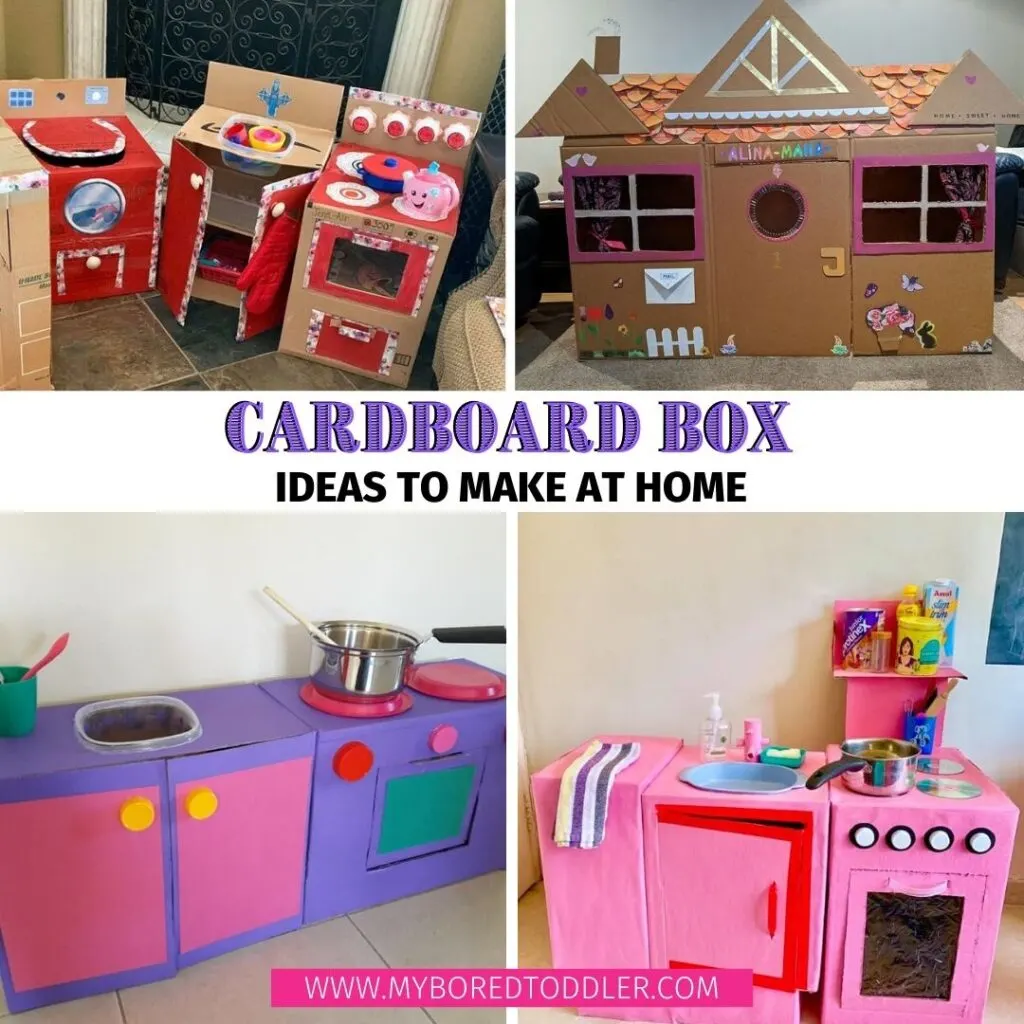 Paper Plate Crafts for Toddlers