Colors, Colors, Colors! Teaching toddlers about colors is such a fun topic and one that you are really doing everyday. Every time you point out the red car or ask your child to put on their blue jacket they are learning about colors. While you don't really need to 'teach' your toddler colors, it's still a lot of fun to have some color activities for toddlers to enjoy.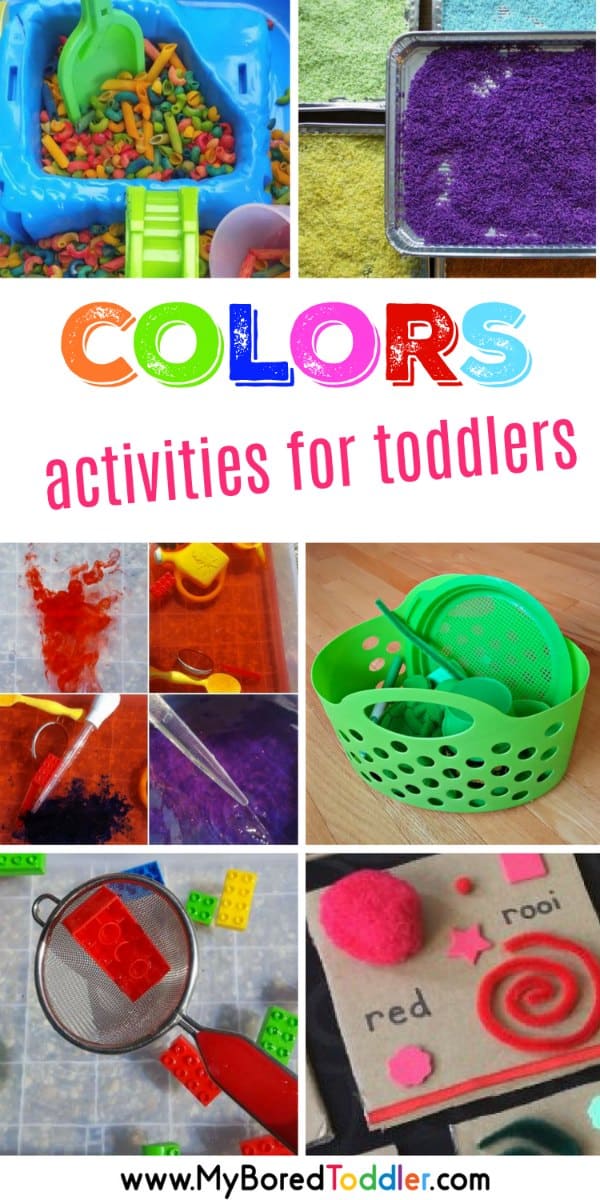 Color Activities for Toddlers
As I mentioned above, colors are something that children will learn through everyday activities. When you point out the colors of the traffic lights, you ask them to get their blue cup or you discuss the color of the sky. While incidental learning of colors is great, it's also a topic that's heaps of fun to explore. This collection of color activities for toddlers is perfect if you're looking for a play based way to teach your toddler about colors. As with every topic I love to ensure we are reading related books and we have put together some great toddler books about colors. 
There are also some great toys that are perfect for learning about colors and the ones I really love are:
Now to get started with the fun color activities! There are heaps of them to choose from
Color Activities to Teach Toddlers about Colors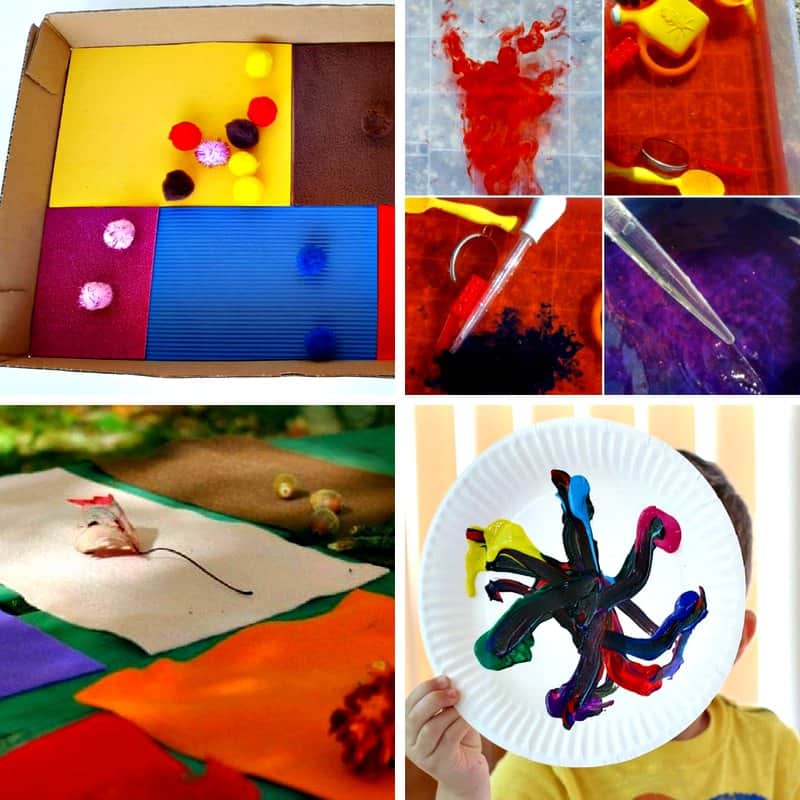 Colors in Nature – Fireflies and MudPies 
Color Mixing with Paint – Buggy and Buddy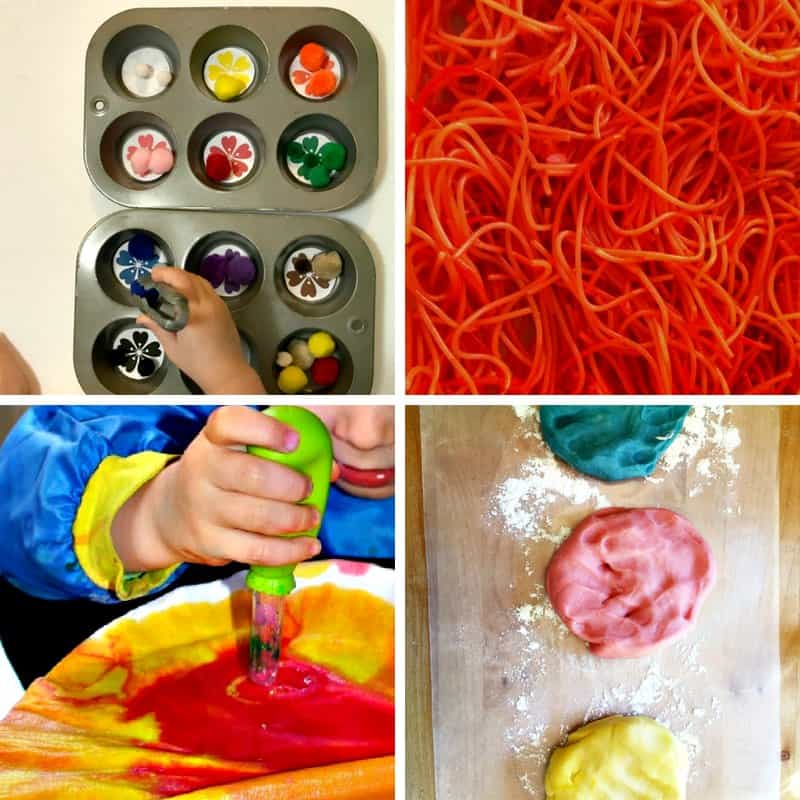 Coffee Filter Painting – Messy Little Monster
Color Mixing Playdough – The Art Kit Blog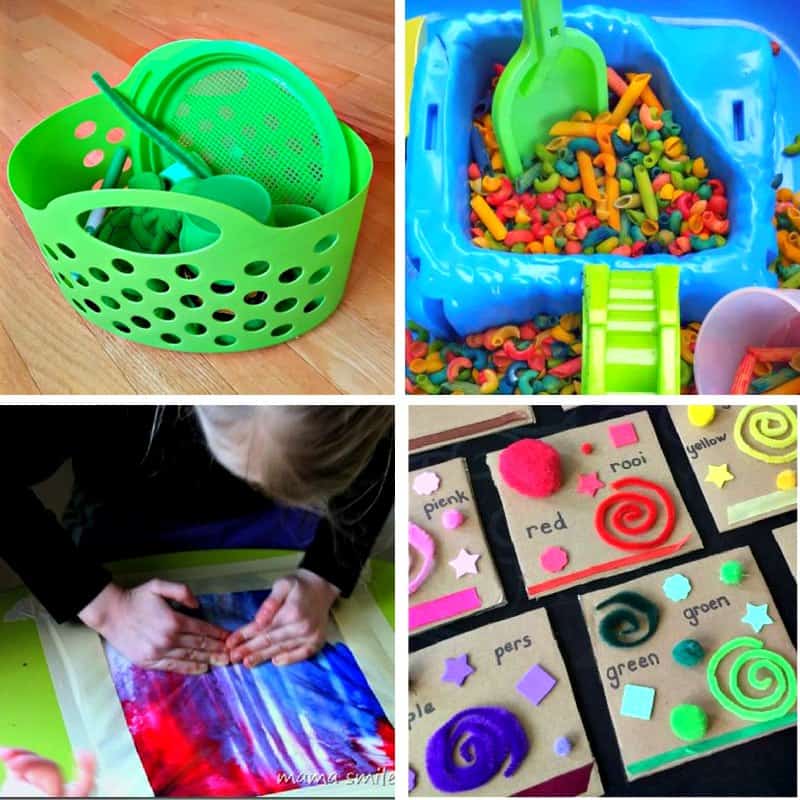 Color Recognition Scavenger Hunt
Mess Free Color Mixing – Mama Smiles
Touch and Feel Color Boards – Teach Me Mommy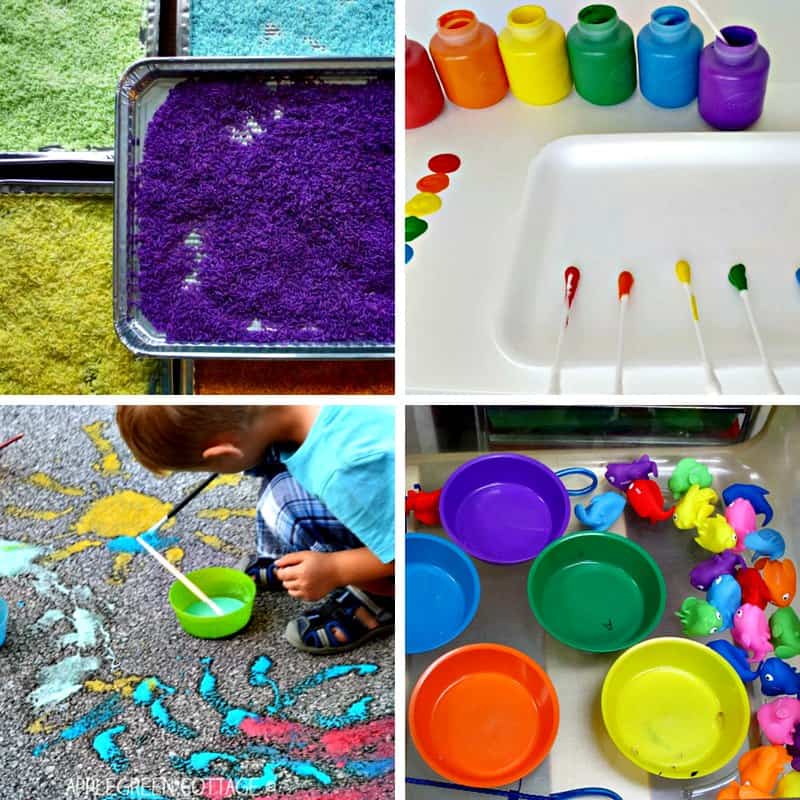 Colorful Fizzing Sidewalk Paint – Apple Green Cottage
Color Sorting Fish Sensory Bin – Teaching 2 and 3 year olds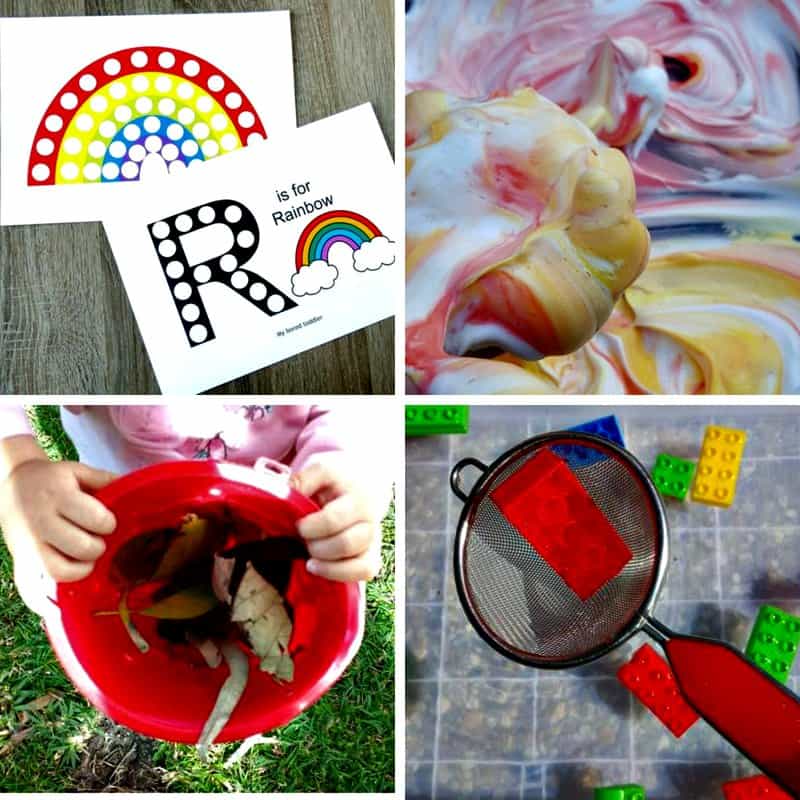 Mixing Colors Shaving Cream Play 
I hope you enjoyed these color activities as much as my toddlers did. If you have any photos of your child doing these activities I'd love for you to share them in our Facebook Group or on Instagram (use #MyBoredToddler)
You can also  subscribe to our weekly newsletter and follow us on Facebook, Twitter , Pinterest and Instagram.
Some more toddler activities that you might enjoy are: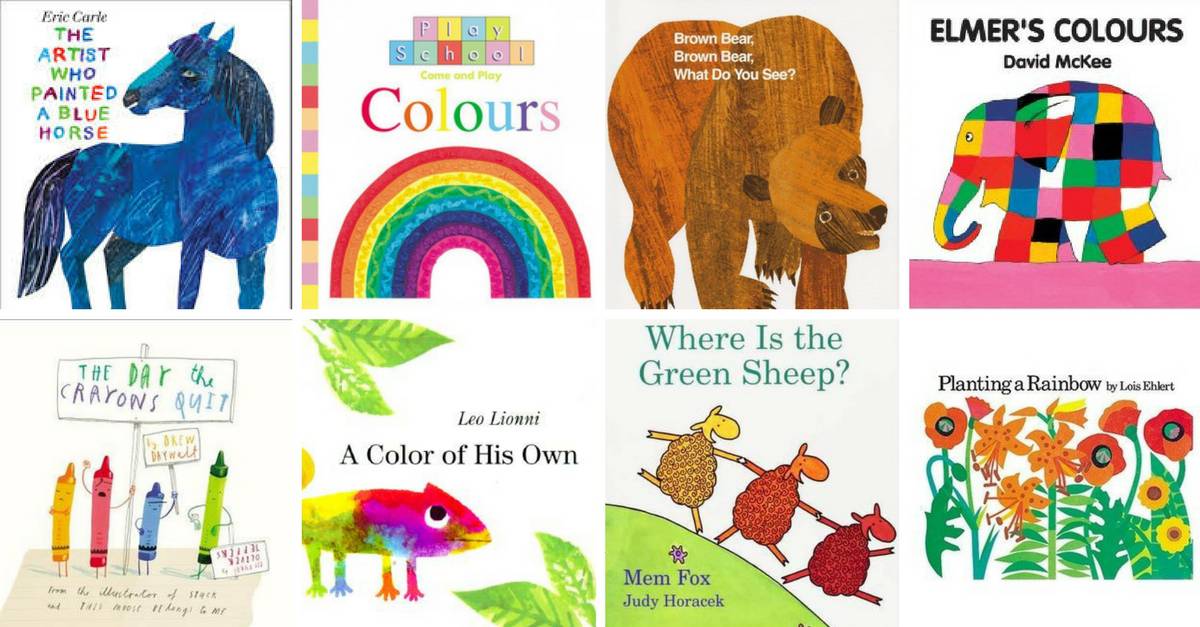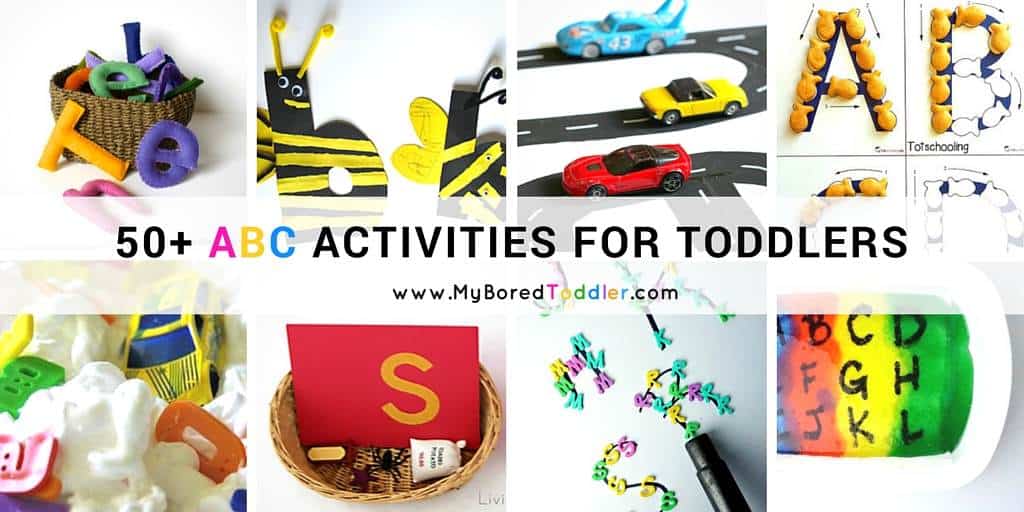 Counting Activities for Toddlers