Are you looking for easy crafts for toddlers? Colors, Colors, Colors! Teaching toddlers about colors is such a fun topic and one that you are really doing everyday. Every time you point out the red car or ask your child to put on their blue jacket they are learning about colors. While you don't really need to 'teach' your toddler colors, it's still a lot of fun to have some color activities for toddlers to enjoy.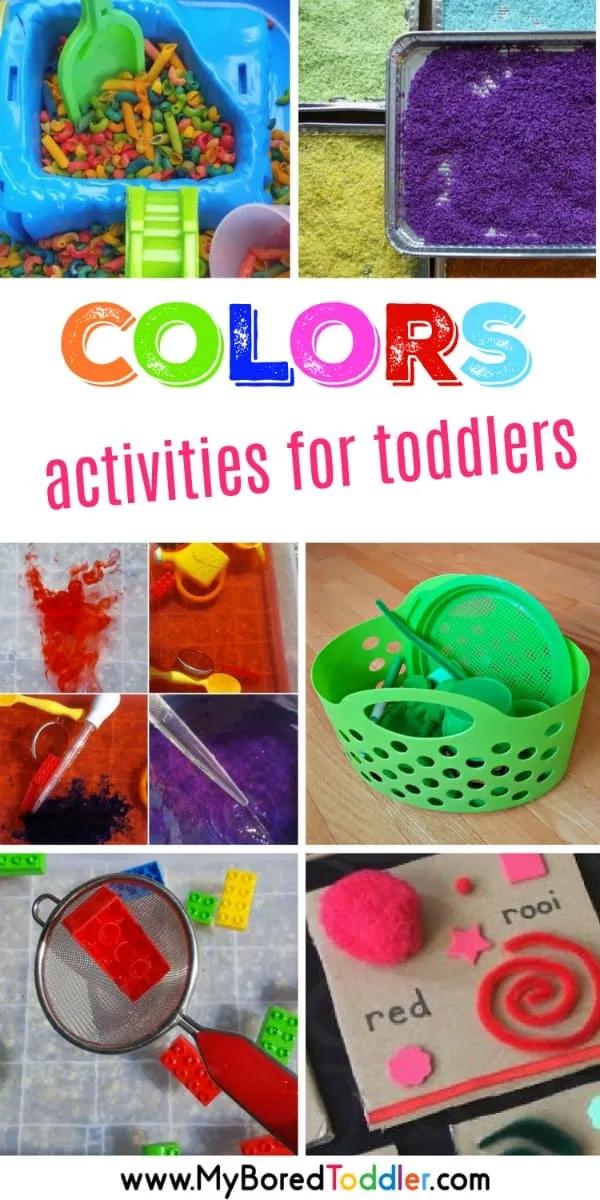 Color Activities for Toddlers
As I mentioned above, colors are something that children will learn through everyday activities. When you point out the colors of the traffic lights, you ask them to get their blue cup or you discuss the color of the sky.
While incidental learning of colors is great, it's also a topic that's heaps of fun to explore. This collection of color activities for toddlers is perfect if you're looking for a play based way to teach your toddler about colors.
As with every topic I love to ensure we are reading related books and we have put together some great toddler books about colors.
There are also some great toys that are perfect for learning about colors and the ones I really love are:
Now to get started with the fun toddler color activities! There are heaps of them to choose from
Color Activities to Teach Toddlers about Colors
Printable Color Matching Cards
These printable color matching cards are a great resource to print out (and they're free) - there are so many different ways to play with them. Get yours HERE.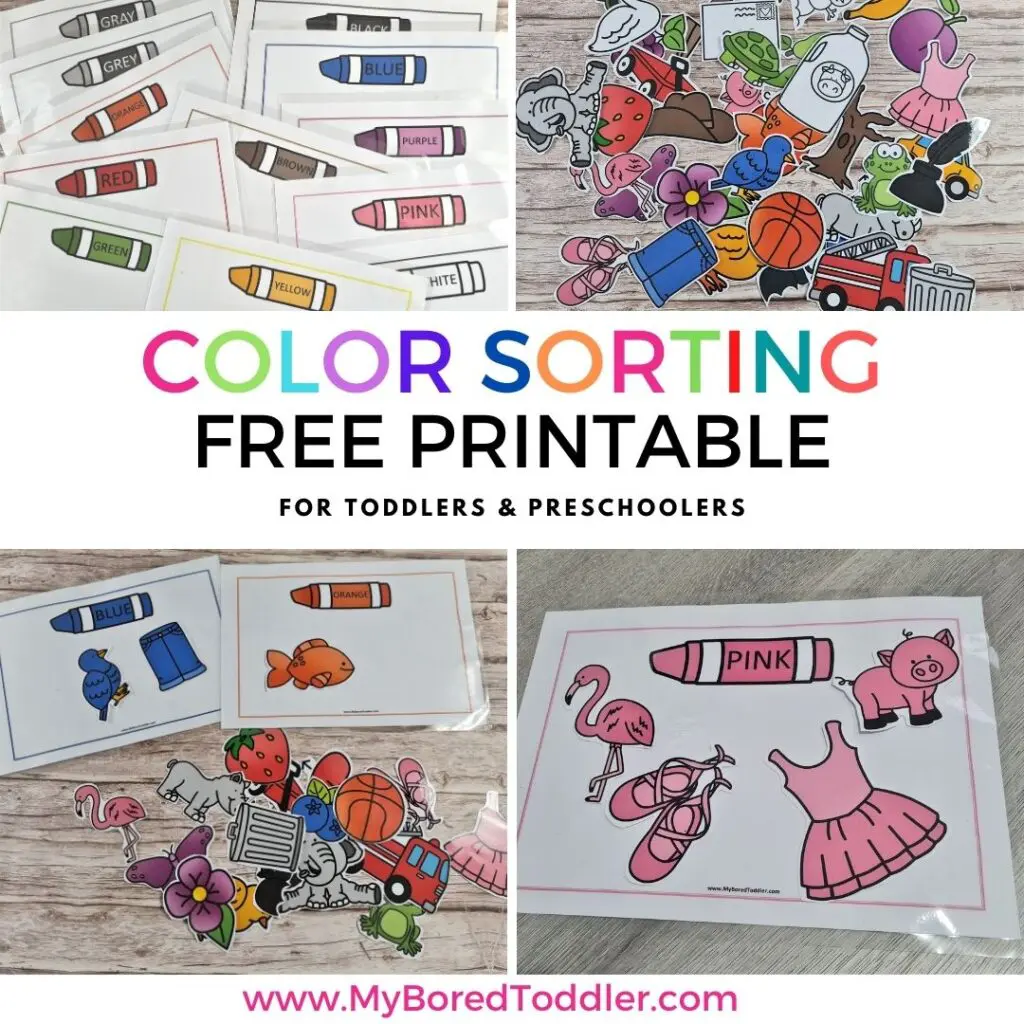 Color Matching with Cotton Tips & Egg Cartons
This is an easy color matching activity using simple items from around the house.
This is a great easy toddler activity idea - no resources required. Give them a bucket/container/bag and have them hunt for colors around the house.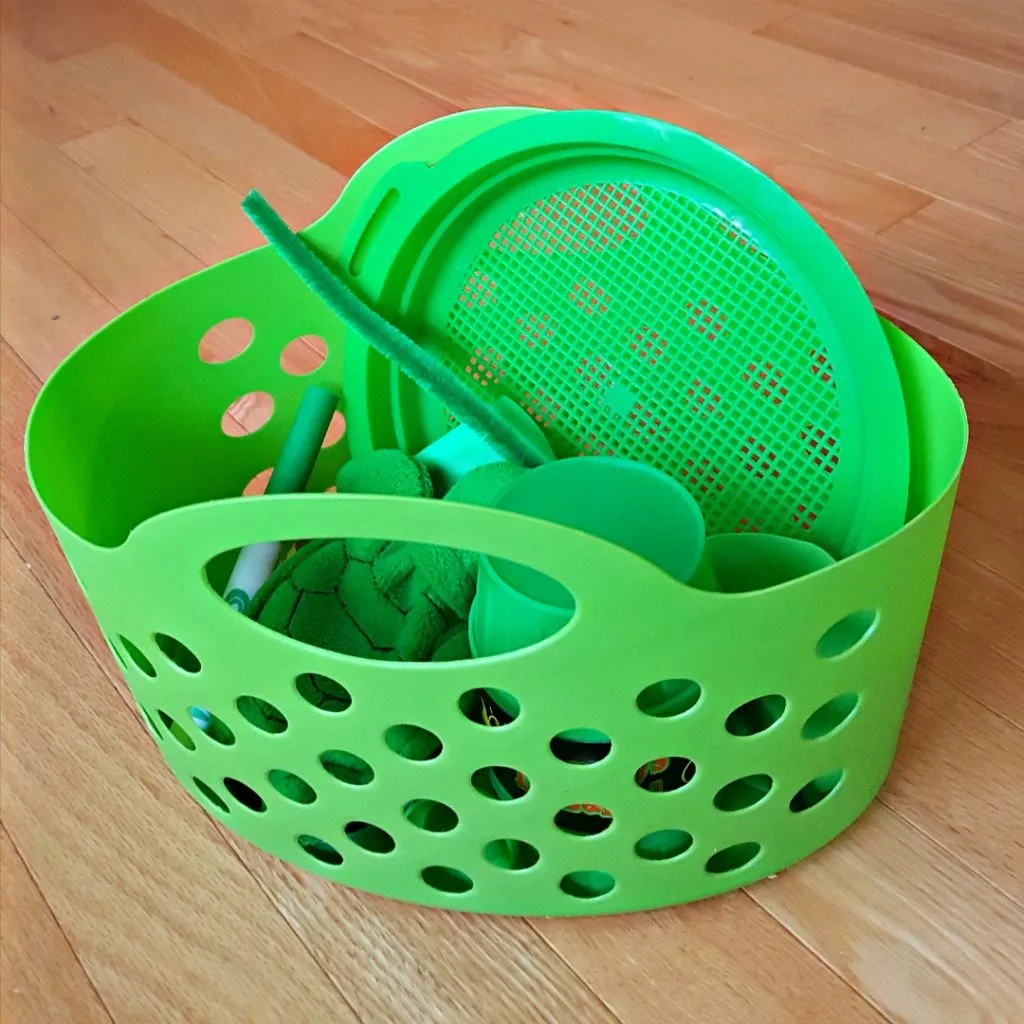 This activity involves matching the colored pop sticks under the corresponding colored pieces of felt. See the full activity here.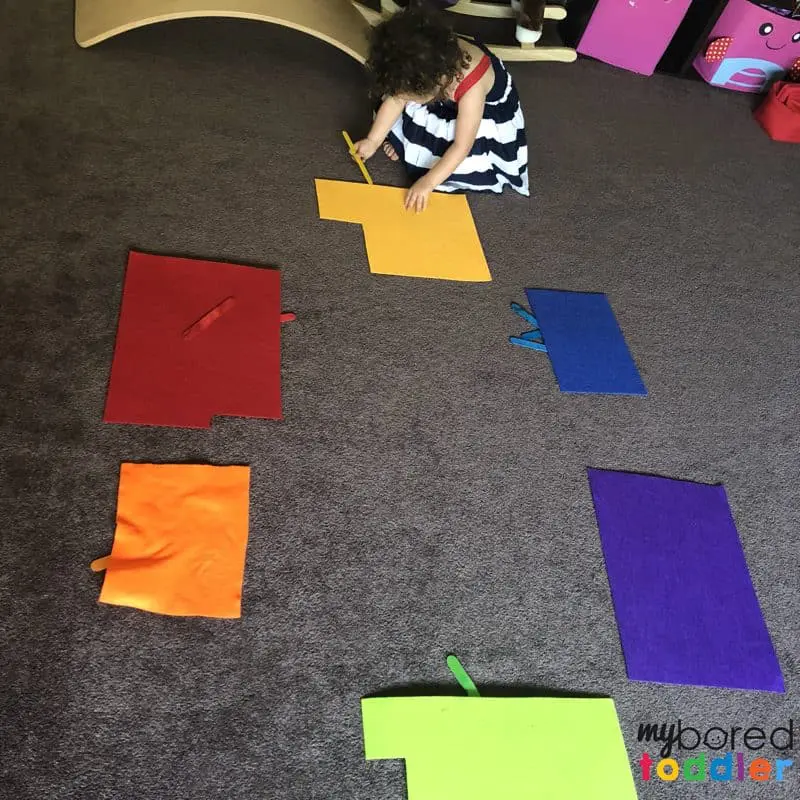 If it's warm weather then this is always a hit - super easy to set up too. See how we set up our color changing water play here.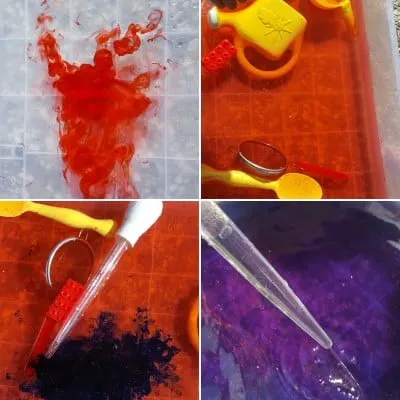 Another simple color matching idea using inexpensive and upcycled items. See how to set it up here.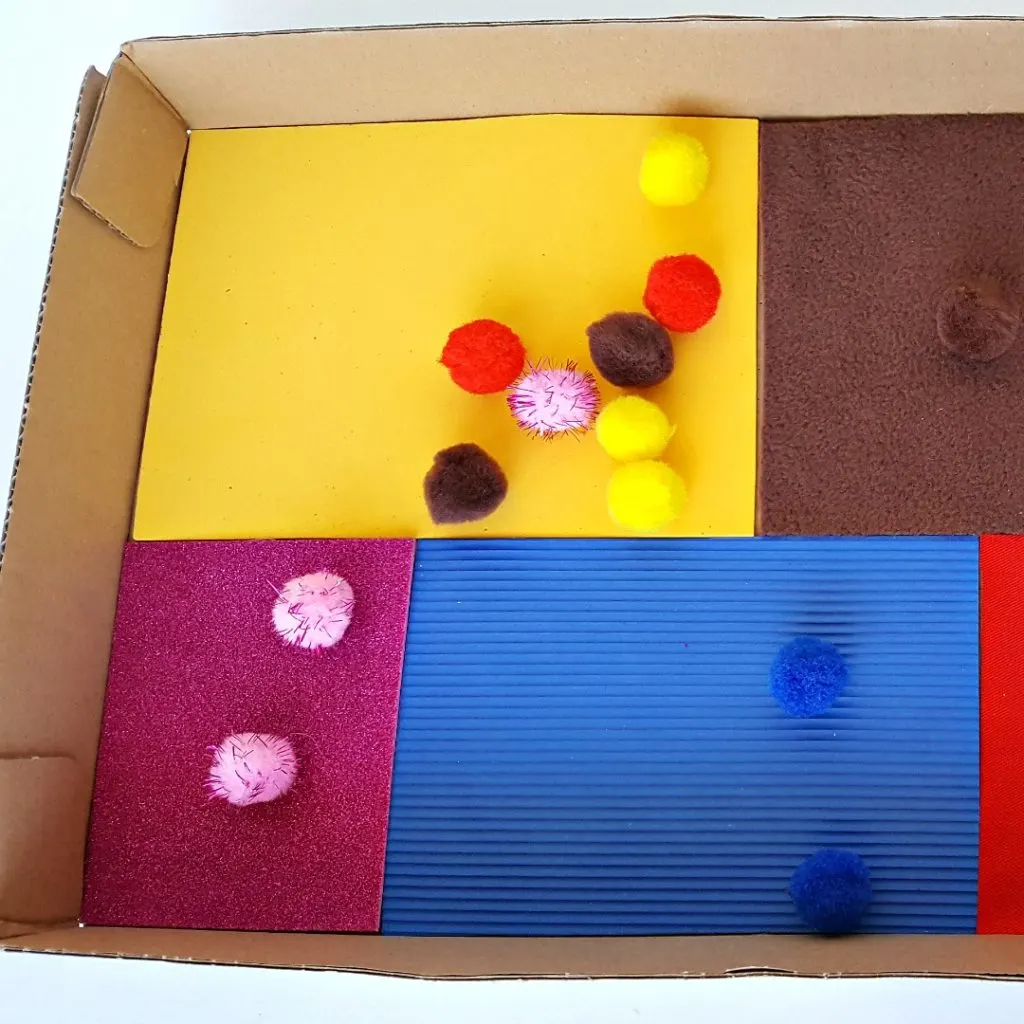 A nice spring or summer color matching idea. See the full activity here.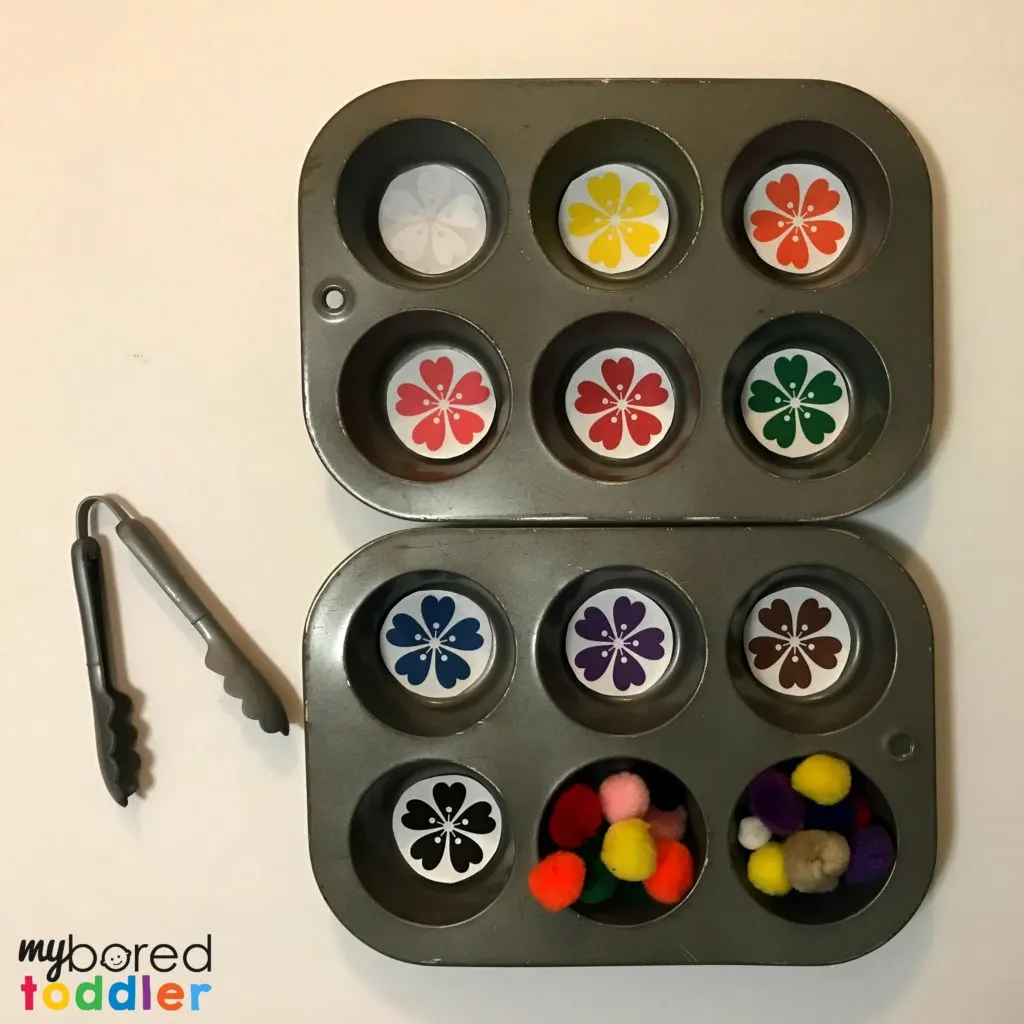 This is a great way to use those plastic eggs that you always end up with after Easter.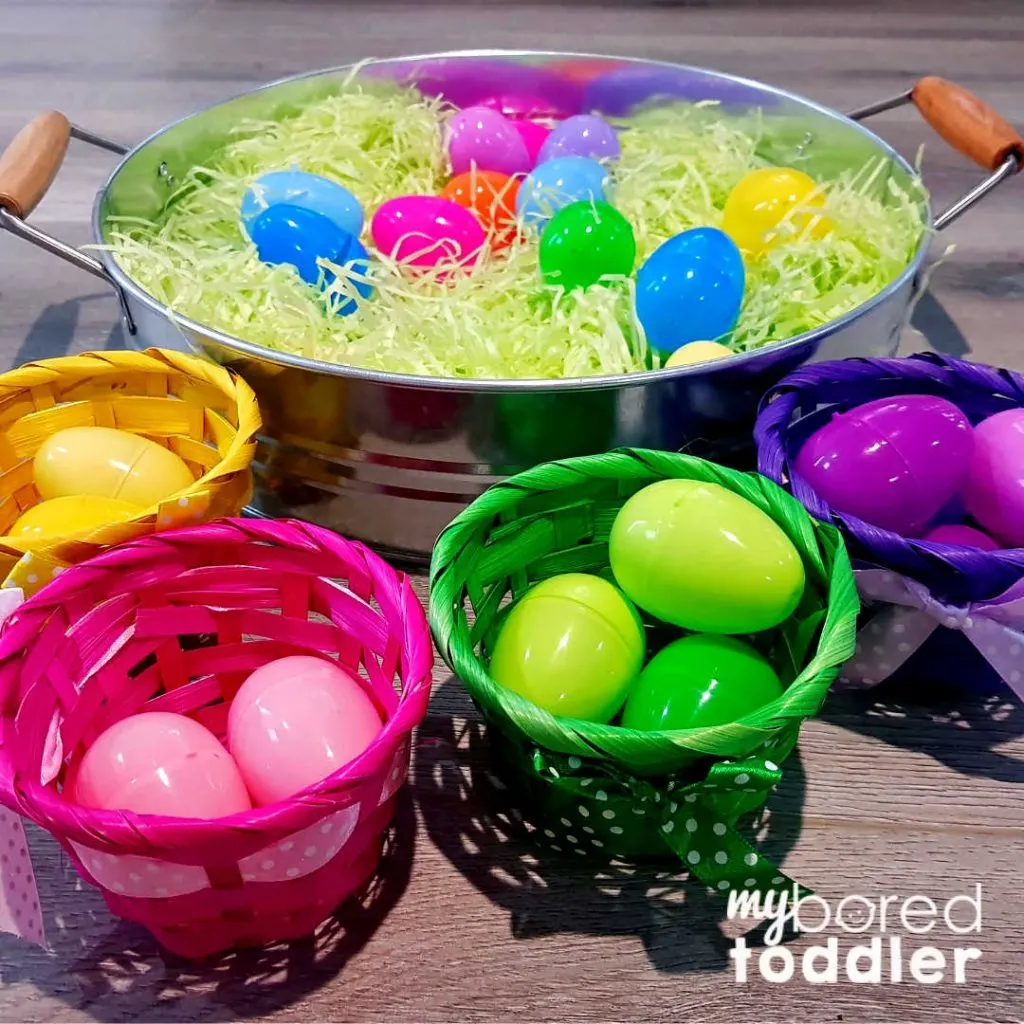 This is one of my favorite activities - so much fun. It's sensory, it's about colors and there's some science in there too! See how to set up your fizzing colors sensory bin here.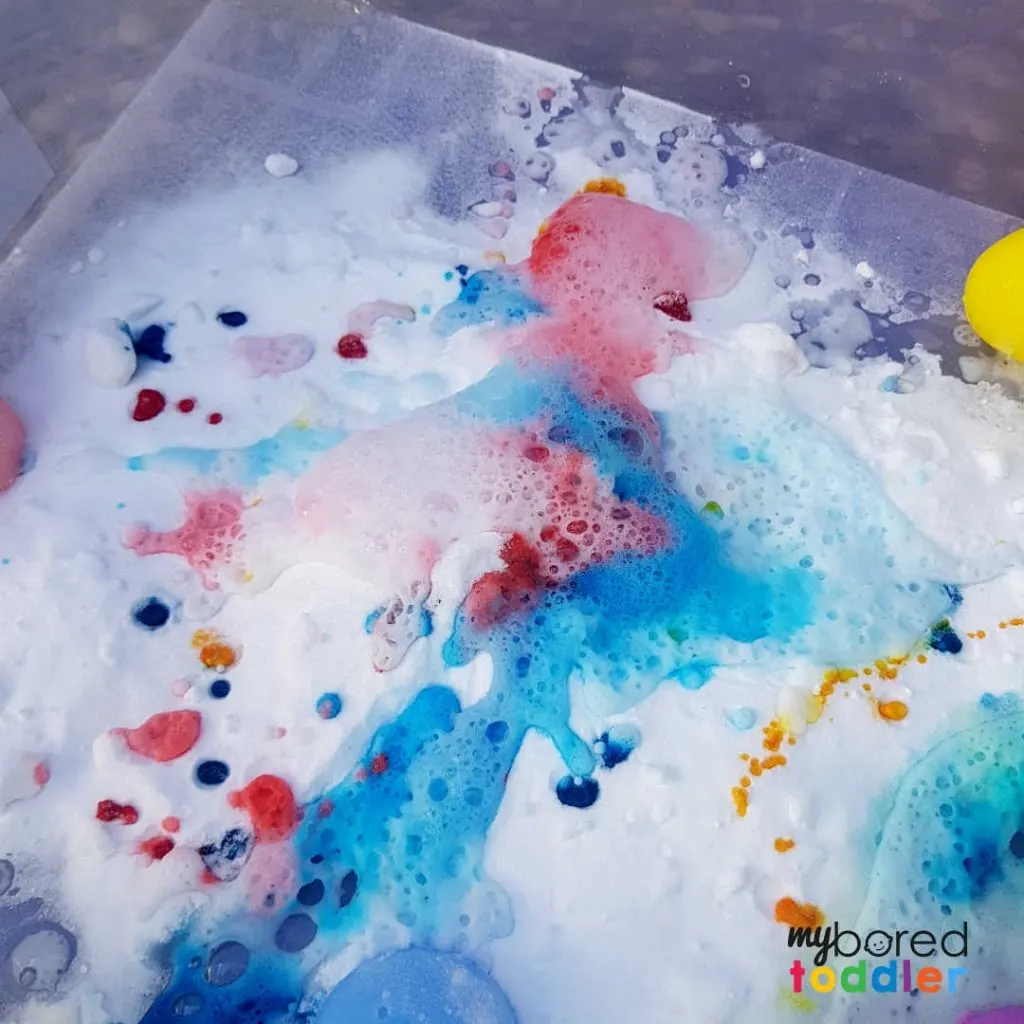 If you've never colored pasta, it's actually easier than you think. The best part is that it lasts such a long time (store it in an air tight container or bag) and you get hours of play out of it. See how to color your own pasta here.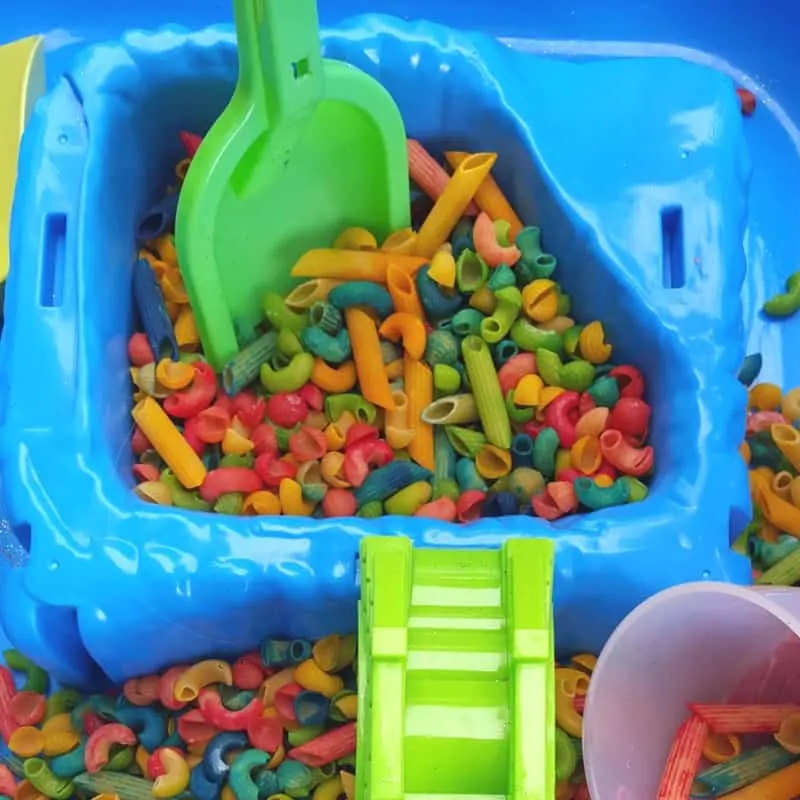 This fun water play idea can easily add some color learning too. By talking about the colors of the blocks, asking them to find the yellow block etc. See the full activity here.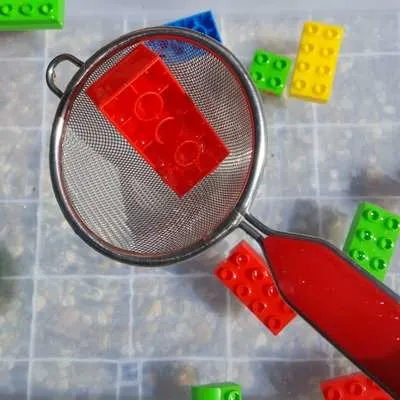 If you've never made rainbow rice why not try now. See how easy it is to make here.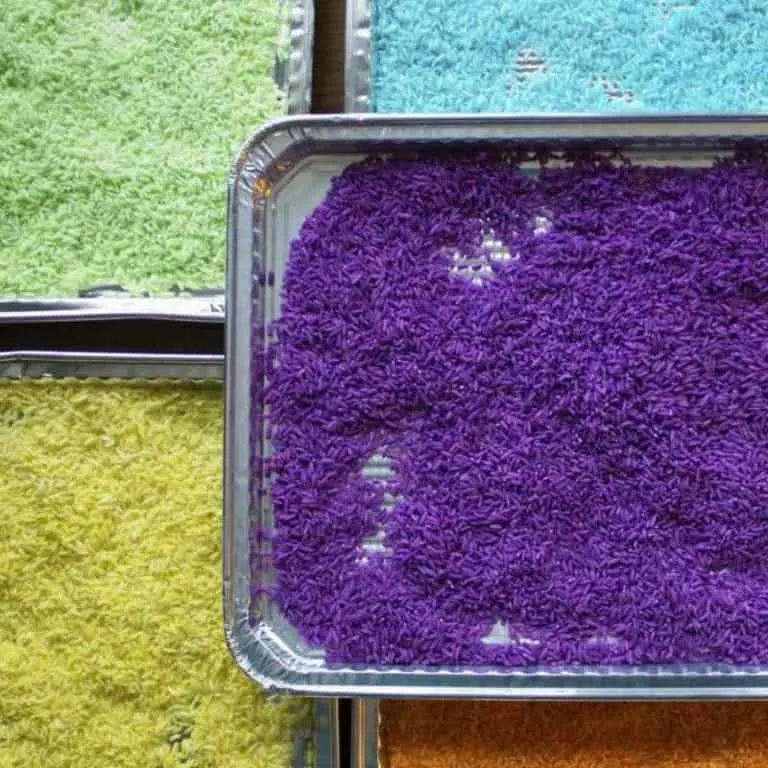 We love do-a-dots and this rainbow themed one is perfect for talking about colors. Get your free printable rainbow here.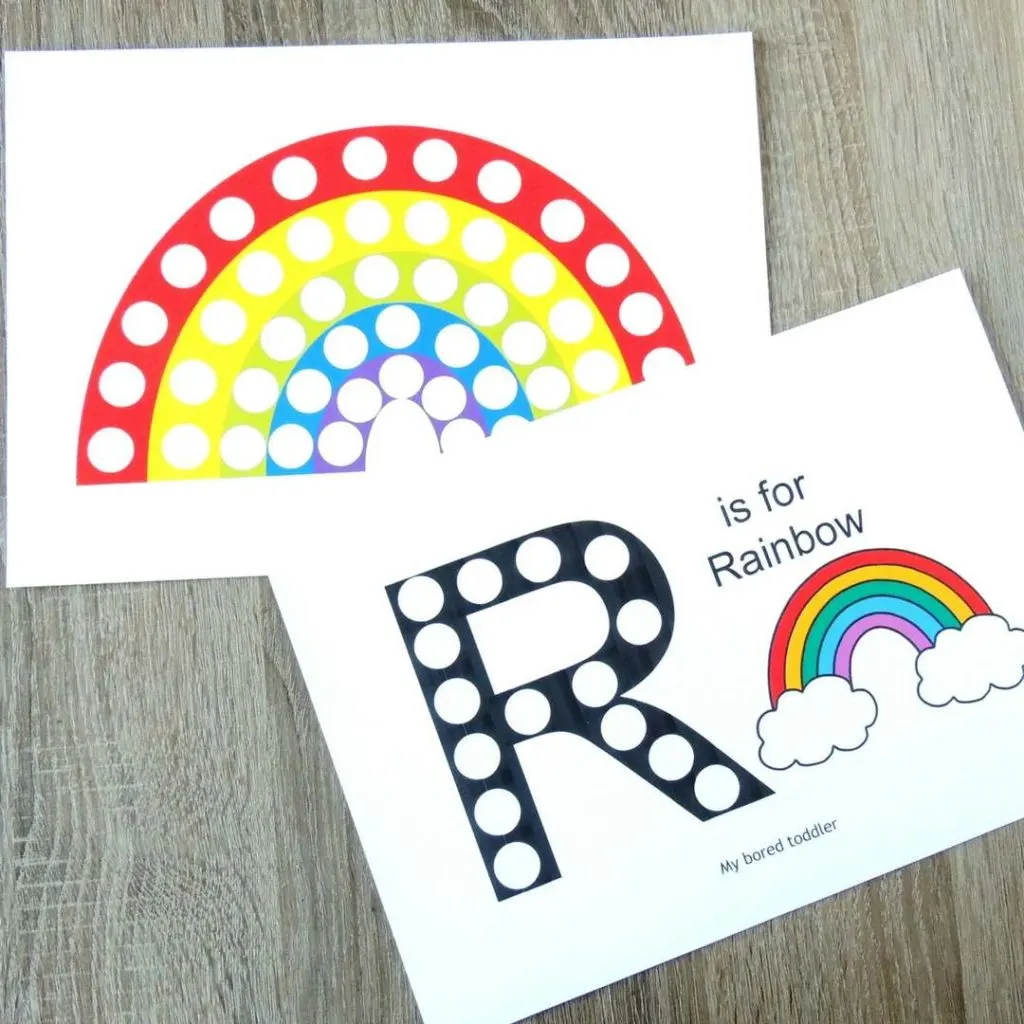 Continue the rainbow theme with this fun rainbow craft idea.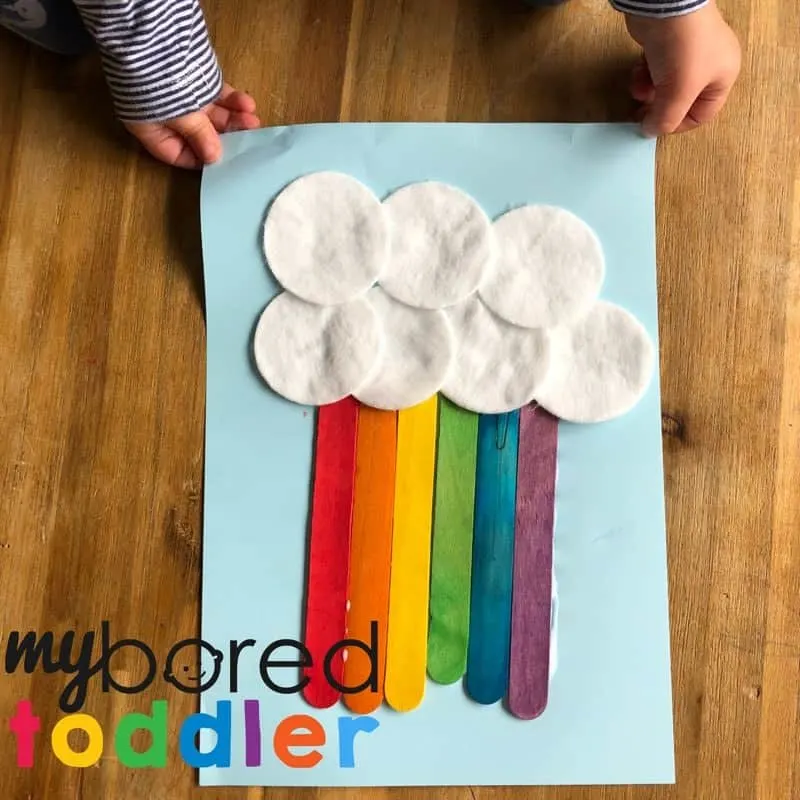 Colored Shaving Cream Sensory Bin
A quick and easy sensory bin idea - always made better with the addition of some color!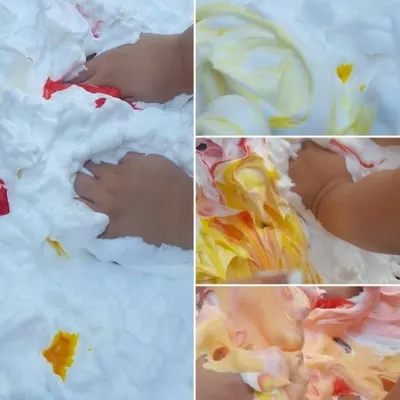 Color Matching with Match Sticks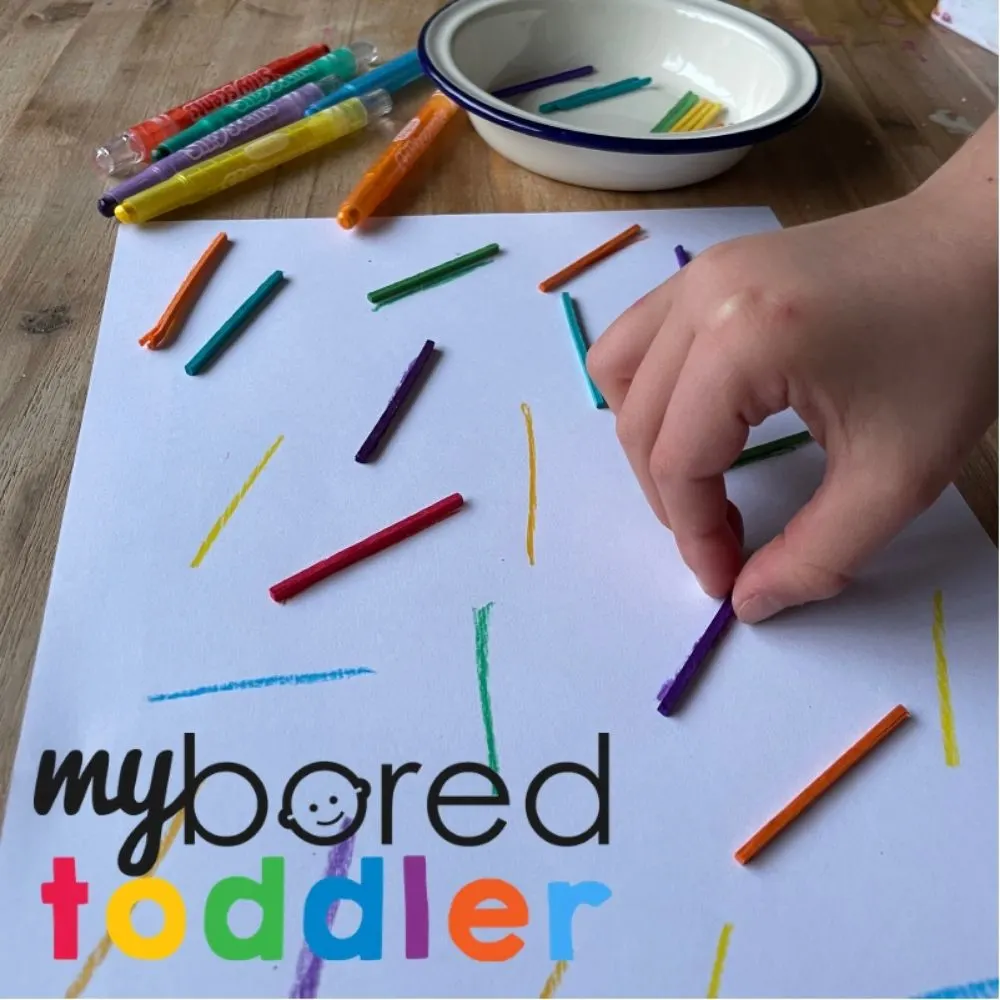 Even more color activity ideas:
Mess Free Color Mixing - Mama Smiles
Touch and Feel Color Boards - Teach Me Mommy
Colorful Fizzing Sidewalk Paint - Apple Green Cottage
Color Sorting Fish Sensory Bin - Teaching 2 and 3 year olds
I hope you enjoyed these color activities as much as my toddlers did. If you have any photos of your child doing these activities I'd love for you to share them in our Facebook Group or on Instagram (use #MyBoredToddler)
Some more toddler activities that you might enjoy are: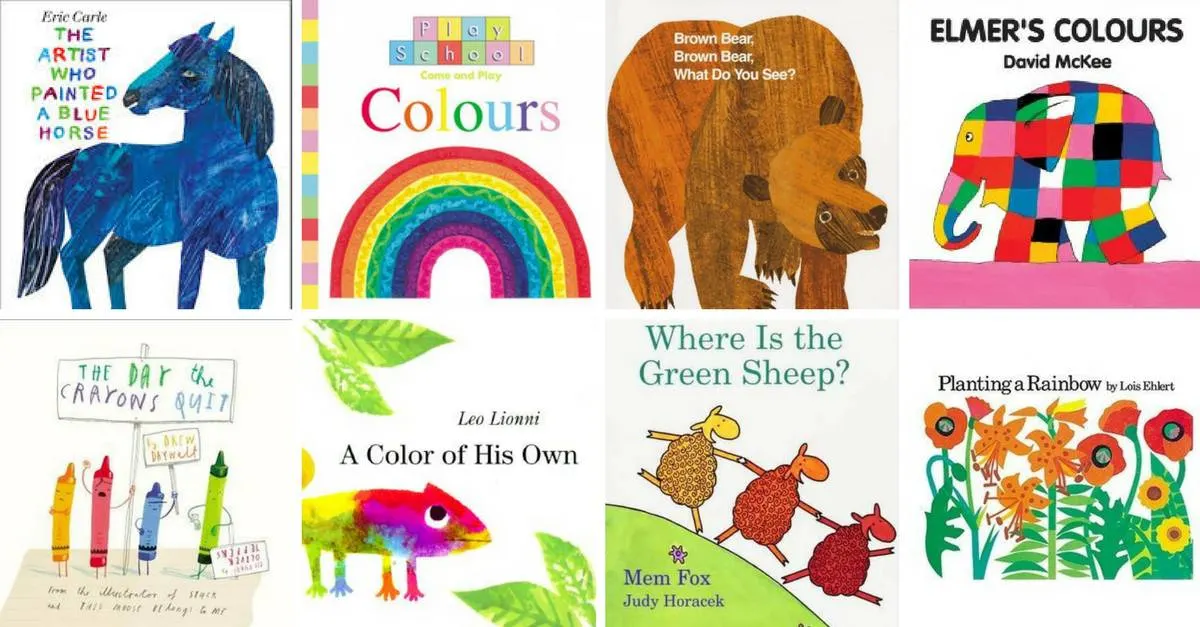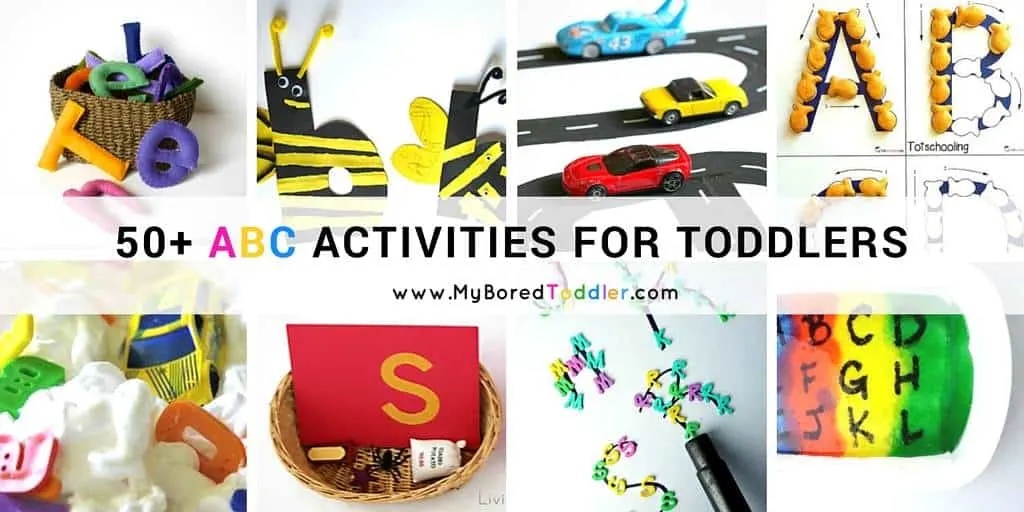 Counting Activities for Toddlers