Egg cup stamping is a fun toddler painting activity that is easy to set up with recycled egg cartons. Inspire hands-on creative play with a recyclable and craft paints.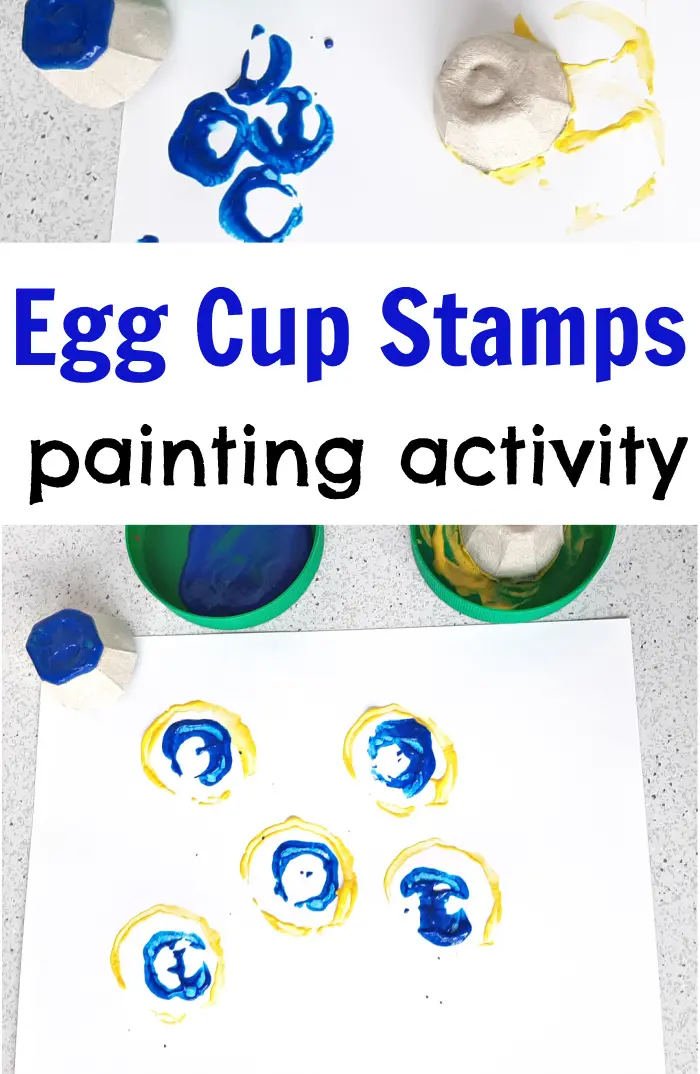 Simple art activities invite kids to be creative with paint and paper. Paint stamps are an easy way to inspire creativity and engage your toddler's fine motor skills.
Recycle an egg carton for this painting activity that needs no instructions, making it a fun child-led activity.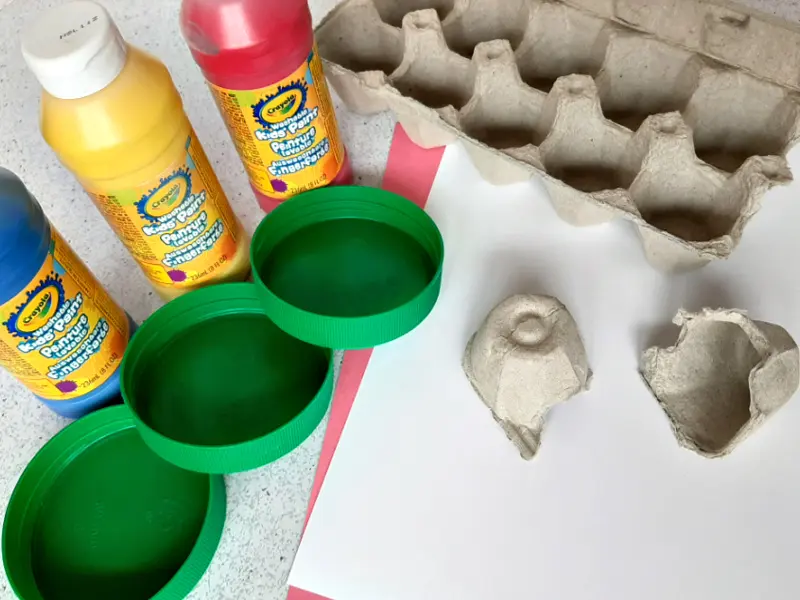 Supplies
Foam or paper egg cartons can be used for this activity. You can trim the cups after you pull them away from the carton, or leave them with uneven edges. Kids can observe the differences in size, shape, and feel of the stamps.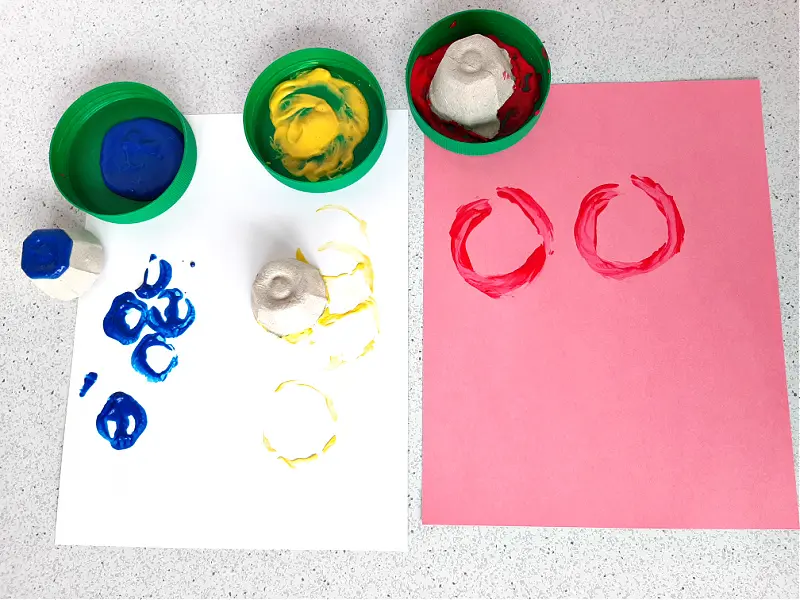 Pour the paint into foam trays or jar lids. Use two or three colors of paint and paper. Kids can combine colors, compare how paint colors look on the paper and make designs or patterns.
Use some egg cups with trimmed edges and some with uneven edges. You can stamp with either the open edge of the cup or the bottom of the cup. The different edges will make different prints on the paper.
Kids can observe the results on the paper.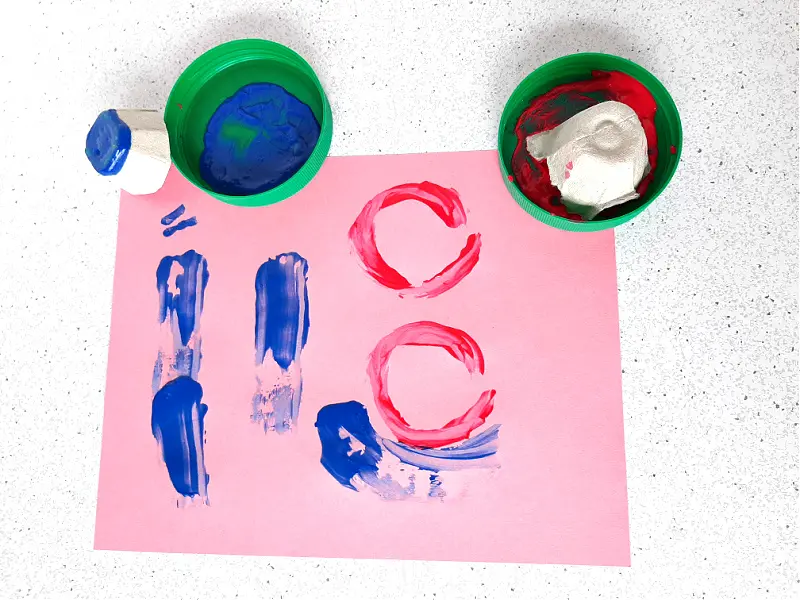 Dip an egg cup into the paint and swipe across the paper instead of stamping. This will use different hand movements and produce different results. Invite your toddler to use the stamps in other ways.
Hold an egg cup in each hand and press them onto the paper at the same time.
Stamp the side of the cup onto the paper or roll it across the paper.
Guide the activity and incorporate learning by counting the number of red circles, naming colors, and demonstrating different ways to hold the paint stamps.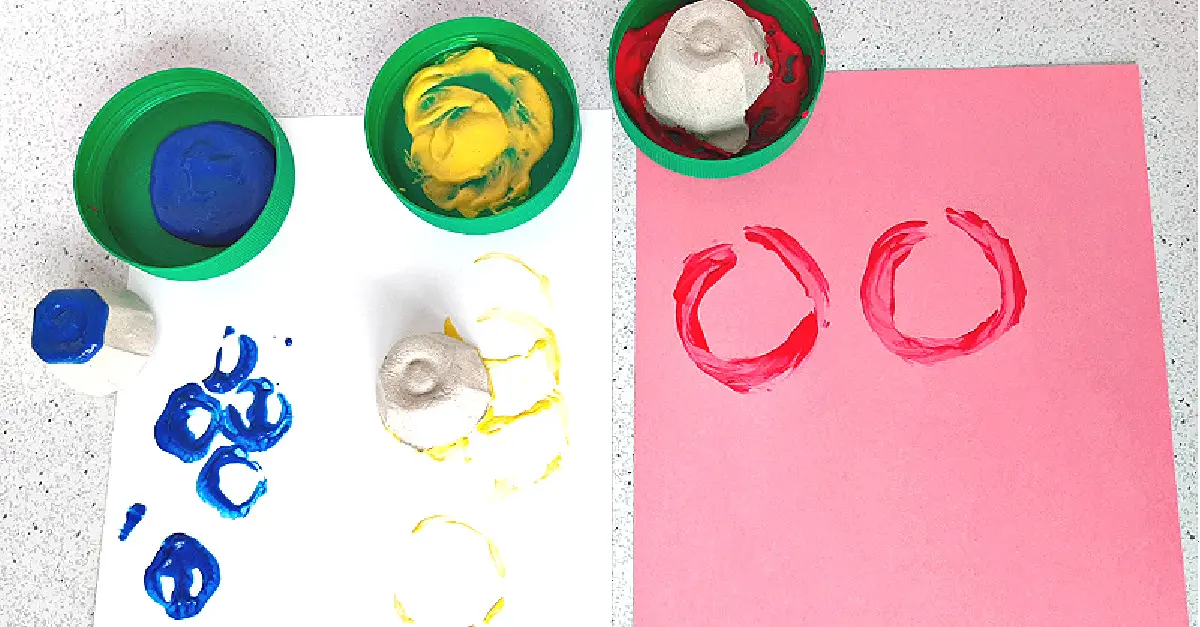 This activity can get a little messy, especially if the cups are handled over and over in different ways. Have lots of cups cut out and ready to use.
Be sure to use a drop cloth and cover your child's clothing with a paint shirt or apron.
Painting activities are a sure way to support your toddler's early development. The materials and colors support sensory play while the tools strengthen fingers and hands and inspire creative art.
This simple activity will keep your toddler entertained with little cost or fuss needed.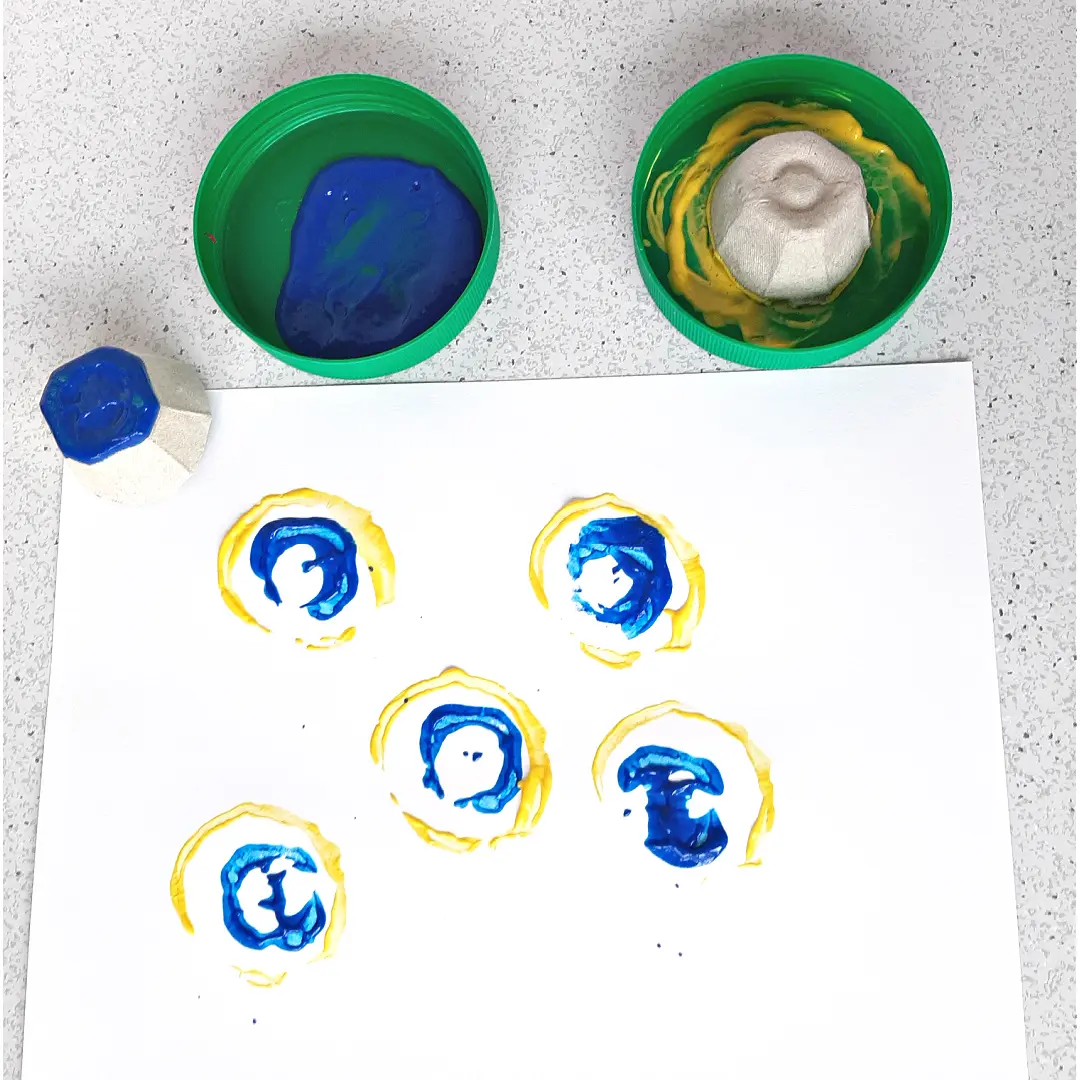 For more fun toddler activity ideas why not join our Facebook Group or follow us on Instagram – follow @myboredtoddler and use #myboredtoddler.
SOME MORE FUN TODDLER ACTIVITY IDEAS YOU MIGHT ENJOY ARE: