Zoom, zoom, zoom we are going to the moon -in a toilet tube space rocket! If you are looking for toddler space crafts, launch your child's imagination into the stars with this easy and fun DIY toilet tube rocket craft.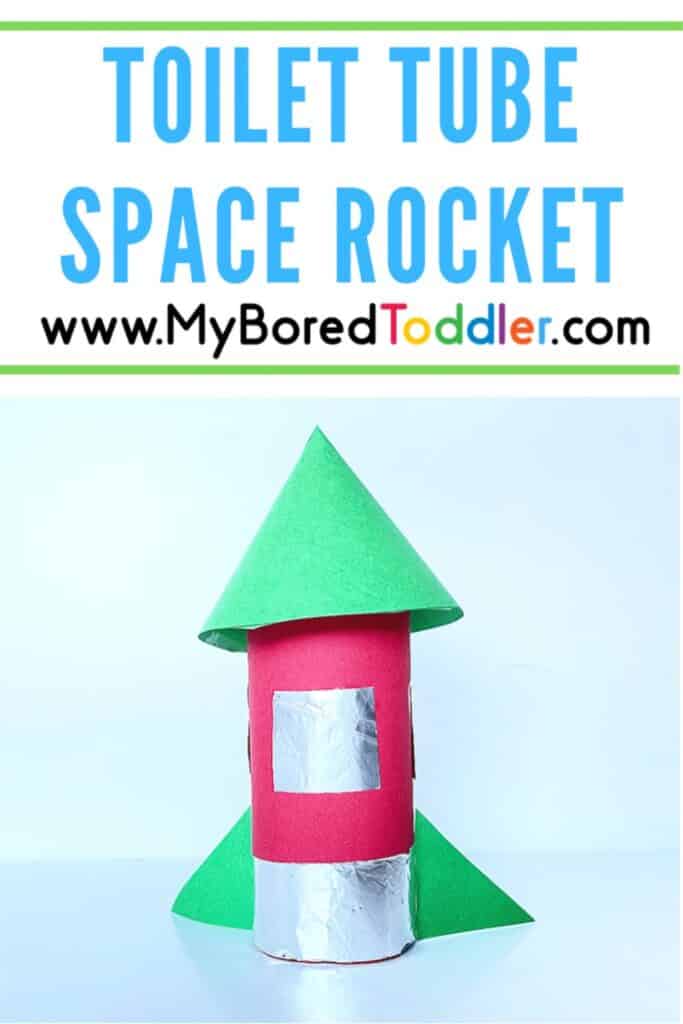 Toilet Tube Space Rocket
Toilet tubes are such a versatile craft resource. They are a perfect size and shape for developing hands as a foundation to build upon. In this instance, teamed up with some shiny alfoil, our toilet tubes are transformed into a space-exploring vessel.
Alfoil is an interesting material to work with. It sounds, feels, and behaves differently from paper, allowing it to add an extra sensory element to our craft.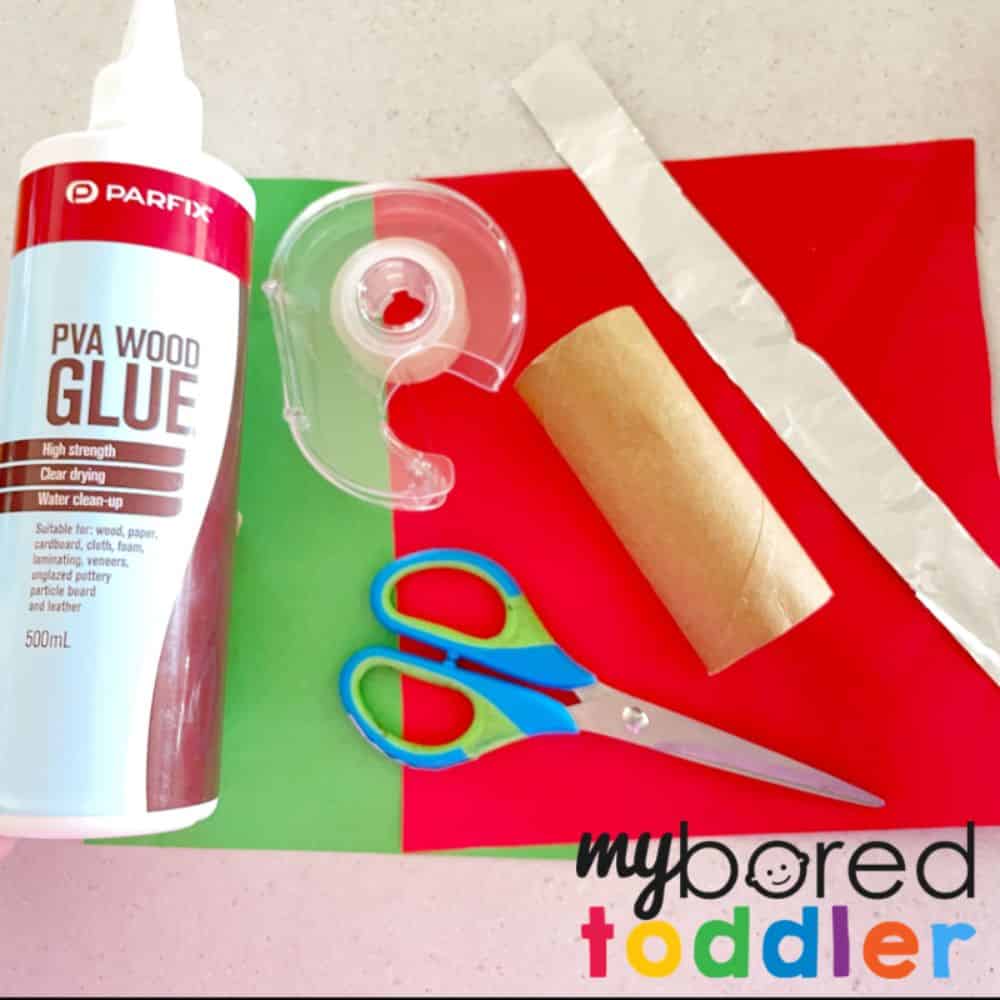 What you need to create a Toilet Tube Space Rocket:
We chose to use two contrasting colours for our paper. Allow your child to choose the colours they would like for their rocket. These small choices allow them to invest in the project more so. Completing the rocket is much more rewarding when they are fully invested in the activity.
How to create a Toilet Tube Space Rocket:
Firstly, trim the paper to suit the length of your toilet tube.
Secure one end of the paper strip to the toilet tube with a piece of sticky tape.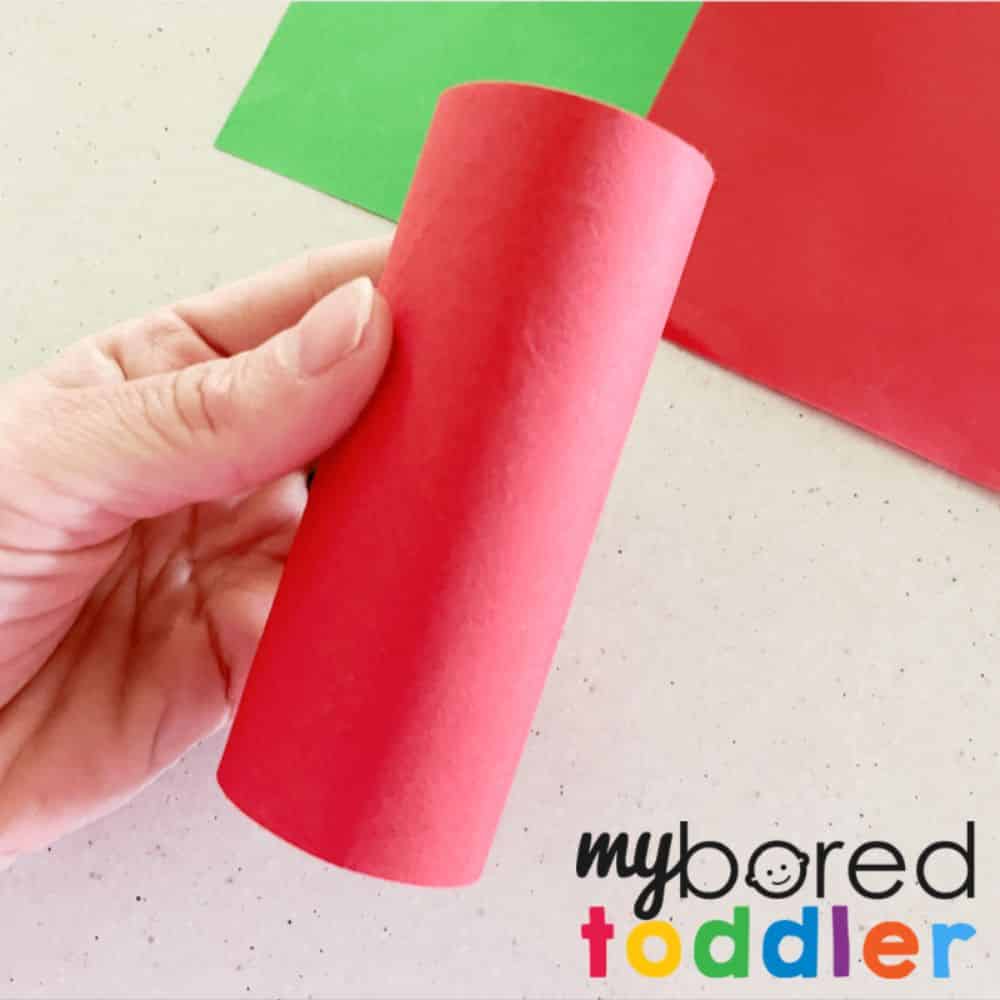 Wrap the strip of paper around the toilet tube and secure it with a piece of sticky tape.
Cut a circle from the paper. Find the centre by gently folding the circle in half twice.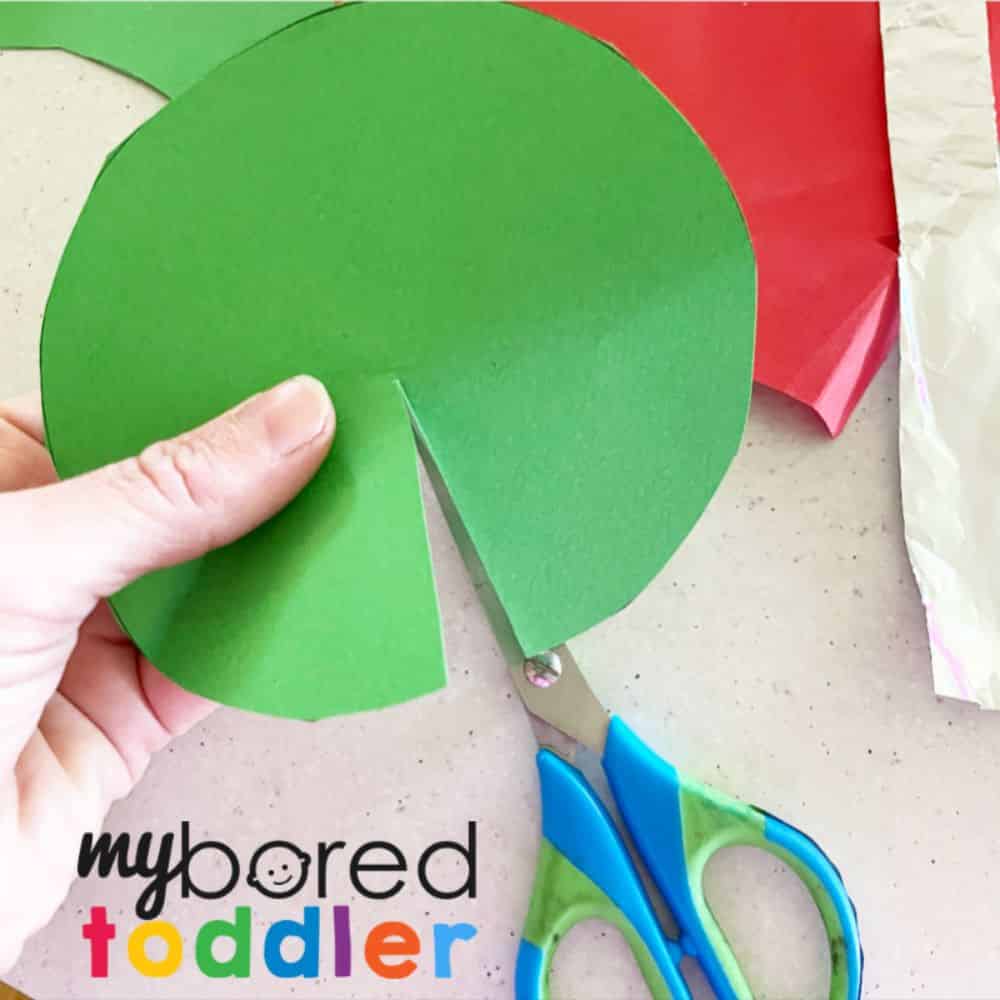 Using the scissors, cut a straight line to the centre point of the circle.
Create a cone by overlapping the edges of the cut length of the circle. Secure the paper in place with a piece of tape.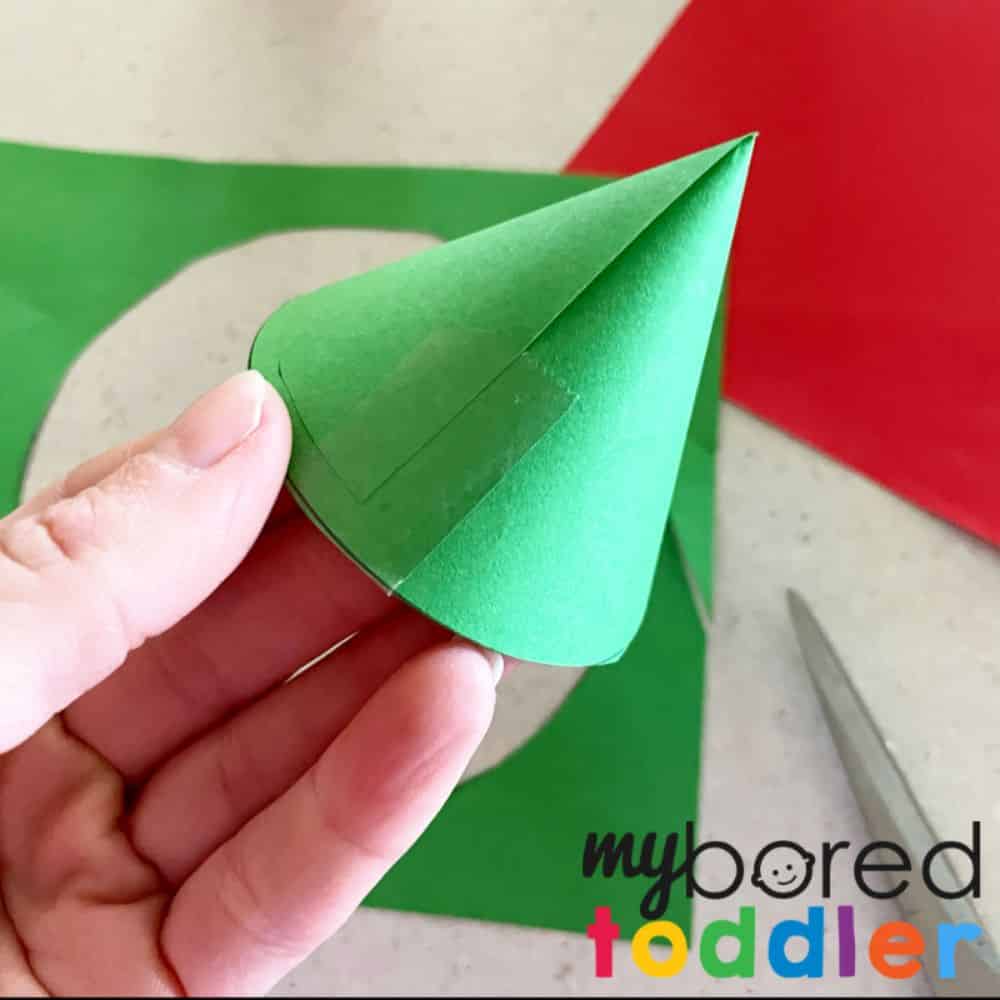 Trim a strip of alfoil to cover the bottom of the rocket. Secure in place with some tape.
Cut out some alfoil windows. We cut out square shapes to create exposure to squares. Glue these in place in the centre of the rocket. Keep in mind that when putting the cone in place, it will overhang the toilet tube.
Secure the cone in place with a few pieces of tape.
Cut out two triangles of paper. Secure these in place at the bottom of the rocket to create wings.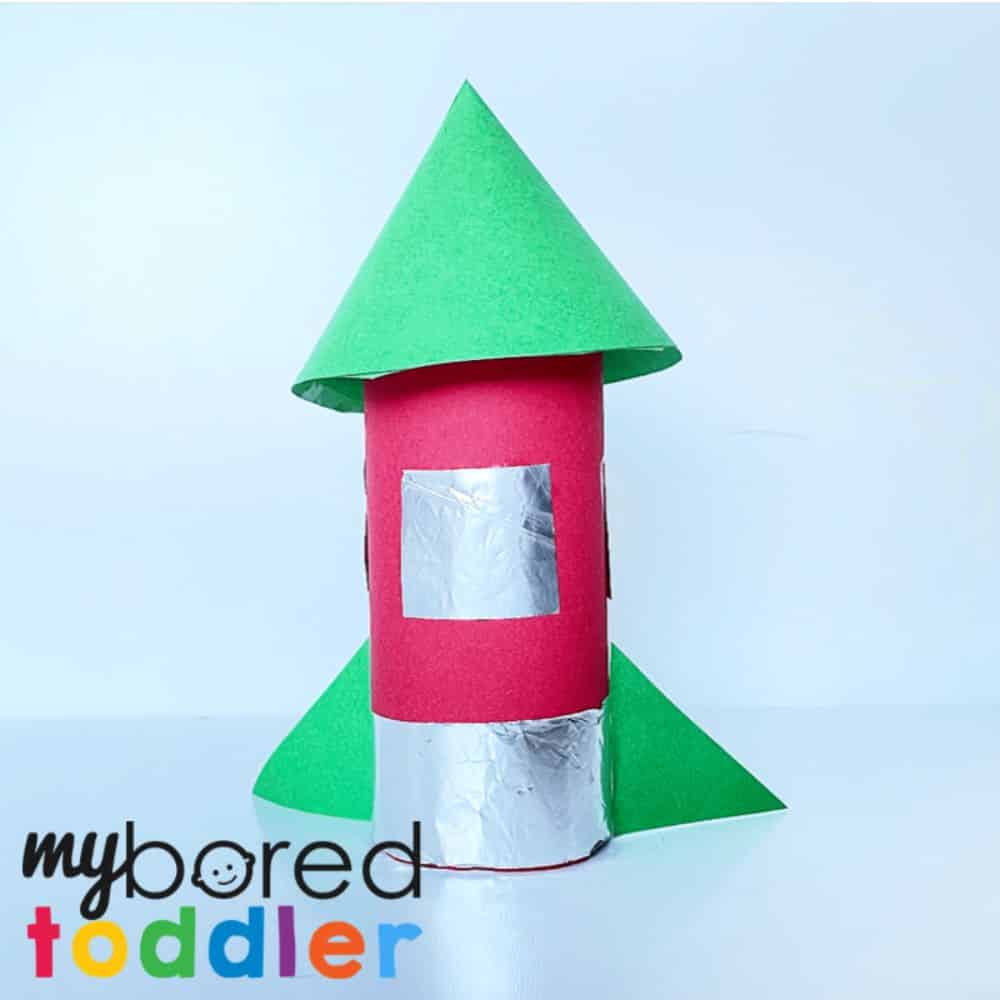 Now you are ready for play!
Whether your toilet tube space rocket is off to visit the moon, stars, or faraway planets, it is a great tool to act out stories, songs, or make-up scenarios. Fuelled with imagination, your rocket will have your child's creativity shooting for the stars!
For more fun toddler activity ideas why not join our Facebook Group or follow us on Instagram – follow @myboredtoddler and use #myboredtoddler.
SOME MORE FUN TODDLER ACTIVITY IDEAS YOU MIGHT ENJOY ARE: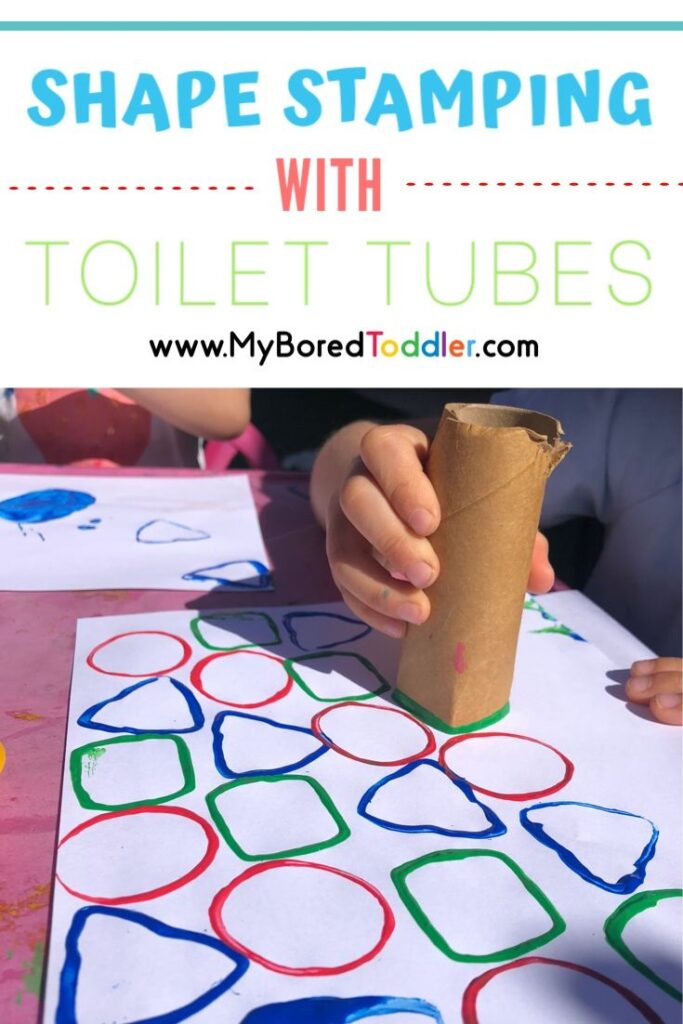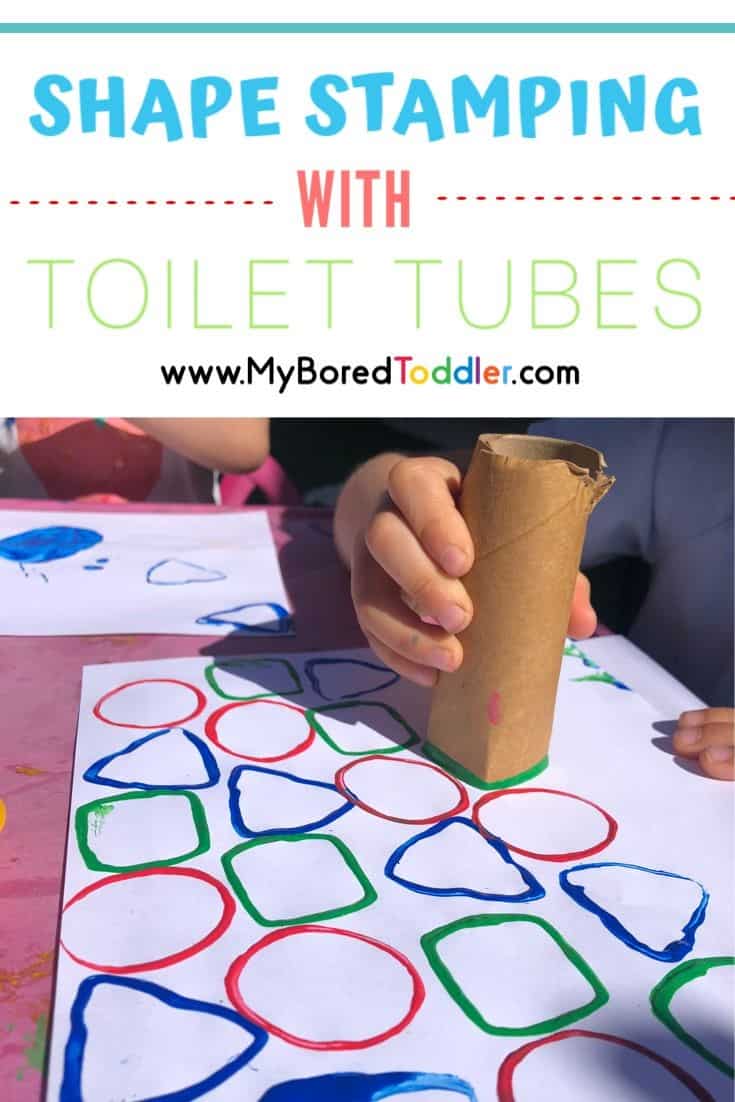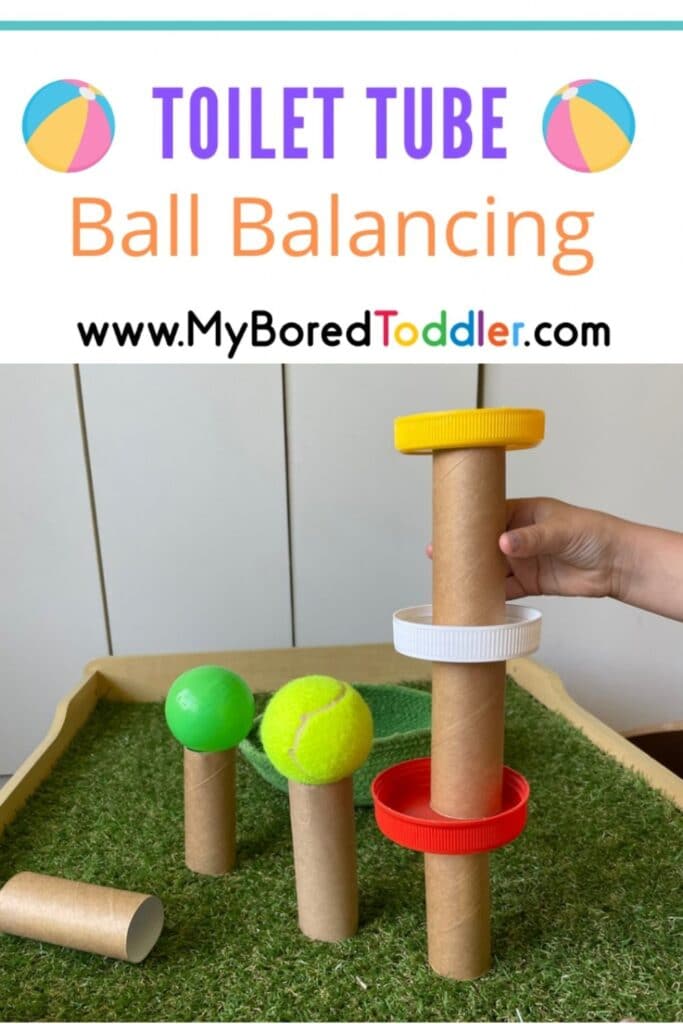 About the Author
Dani is a busy stay-at-home Mum of 3 and an early childhood teacher in training who is passionate about play-based learning throughout early childhood. For educational play ideas that you can do at home and parenting tips visit Play Inspired Mum Check her out on Instagram andFacebook