A scavenger hunt is a fun way for children to explore and identify objects in their environment. In this simple scavenger hunt for toddlers, a specific color is targeted, rather than a list of items. This provides a unique learning opportunity for toddlers who are beginning to recognize and name colors. I know you're going to love this color recognition scavenger hunt almost as much as your kids!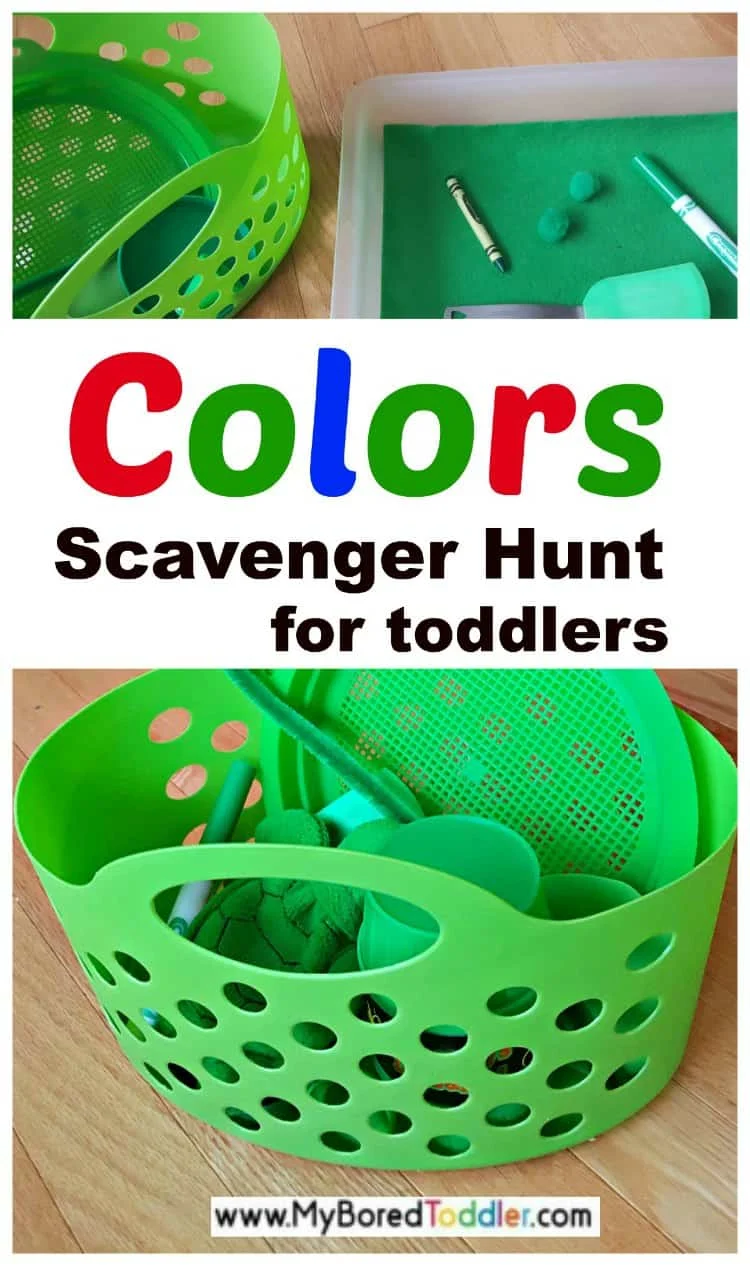 Color Recognition Scavenger Hunt
Toddlers experience many colors in their daily activities. They might have a favorite yellow cup or pair of striped socks. They like playing with the red blocks or the brown teddy bear. By pointing out individual colors in general conversation - as we play and dress and eat meals together - we help toddlers recognize the different colors as well as their names. There are also some great books about colors too.
This scavenger hunt is perfect for toddlers as it's easy! Easy for parents to set up and easy to play too. Older siblings can easily join in as well.
What you need for a color recognition scavenger hunt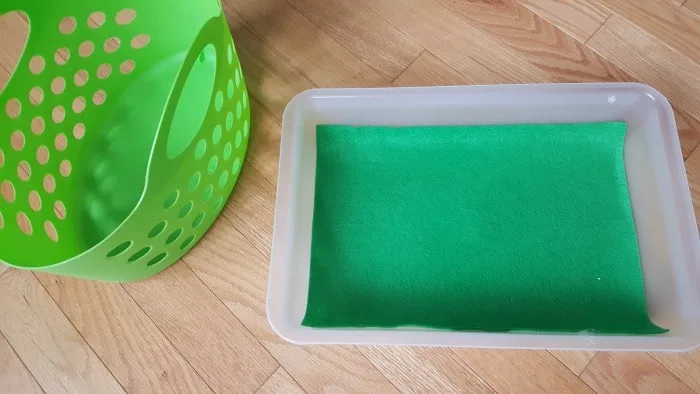 Provide a basket or container in the color you've chosen for the activity, or line a container with construction paper or felt in the identifying color. I recommend baskets like these which come in different colored sets and are available HERE from Amazon.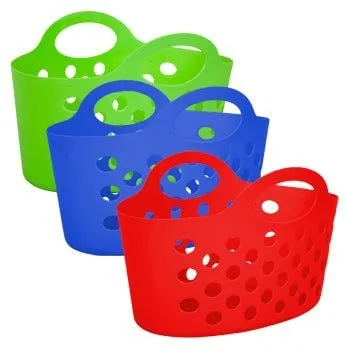 Since it's close to St. Patrick's Day, the color 'green' is a perfect choice!
You can introduce any color to a Color Recognition Scavenger Hunt. Choose a color based on a seasonal event or holiday, or reinforce a color your toddler likes or is new to your child.
You can then add whatever green items you have around the house. Some recommendations are: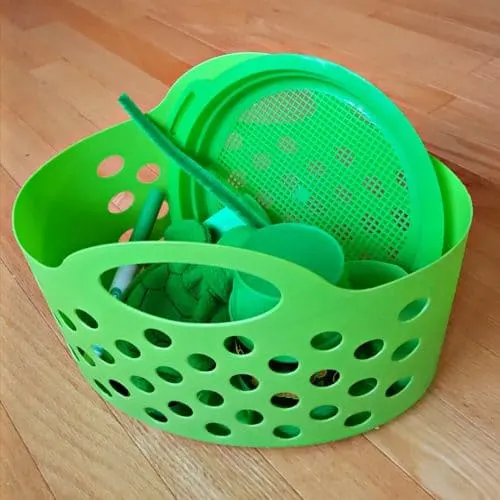 How to engage in a color recognition scavenger hunt
Guide your toddler around the home or classroom to find things that are 'green'. The basket or tray he carries with him will provide a visual reference.
You might want to limit the activity to the toys or craft supplies or even household items your toddler has access to on a daily basis.
Alternately, you can prepare the activity by setting up an area with containers of assorted toys or household items in a variety of colors, such as a collection of pompoms or toy cars.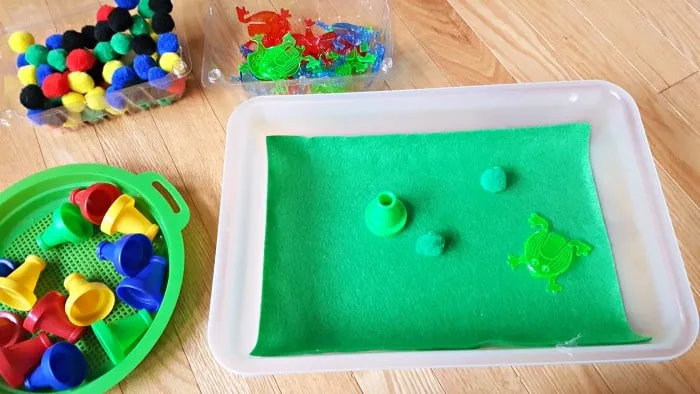 Carry the 'green' items to a table or other area where they can be counted and sorted.
How many toys do you have?
Do all the 'greens' look the same?
Extend the activity by drawing pictures with green crayons and markers.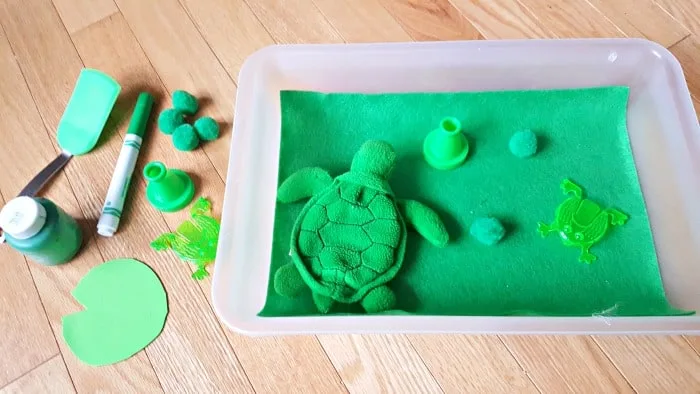 Besides color recognition, this activity has other important benefits including:
Engaging fine motor skills in order to select only the green pompoms from a container filled with colorful pompoms
Targeting sensory experiences when choosing items such as a plastic shovel from the sand bin, a book with a green cover, or a squishy bean bag from the toy box
Learning to recognize and name colors is an important part of toddlers' cognitive and language development as they explore their surroundings. A hands-on activity like this Color Recognition Scavenger Hunt provides toddlers with an enriching learning opportunity while they have fun with a popular game!
Make sure you share photos of your color recognition scavenger hunt in our Facebook Group or over on Instagram - Use #MyBoredToddler so we can see! You can also sign up to our weekly newsletter or follow us on Facebook or Pinterest for more great toddler activities and ideas.
Some more posts you might enjoy are: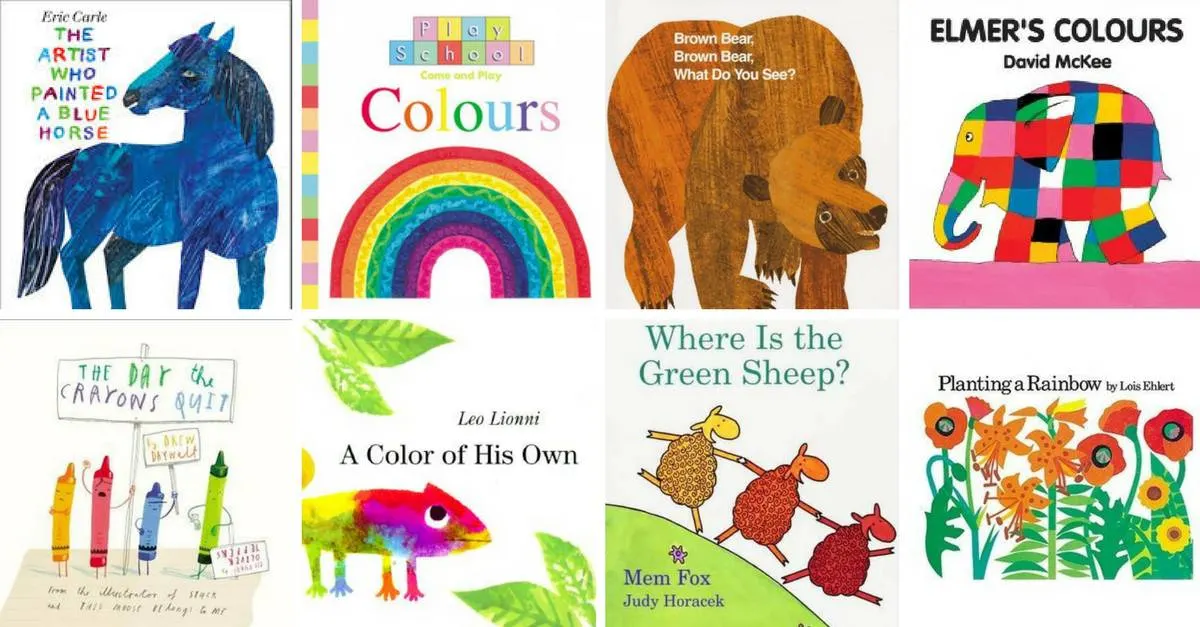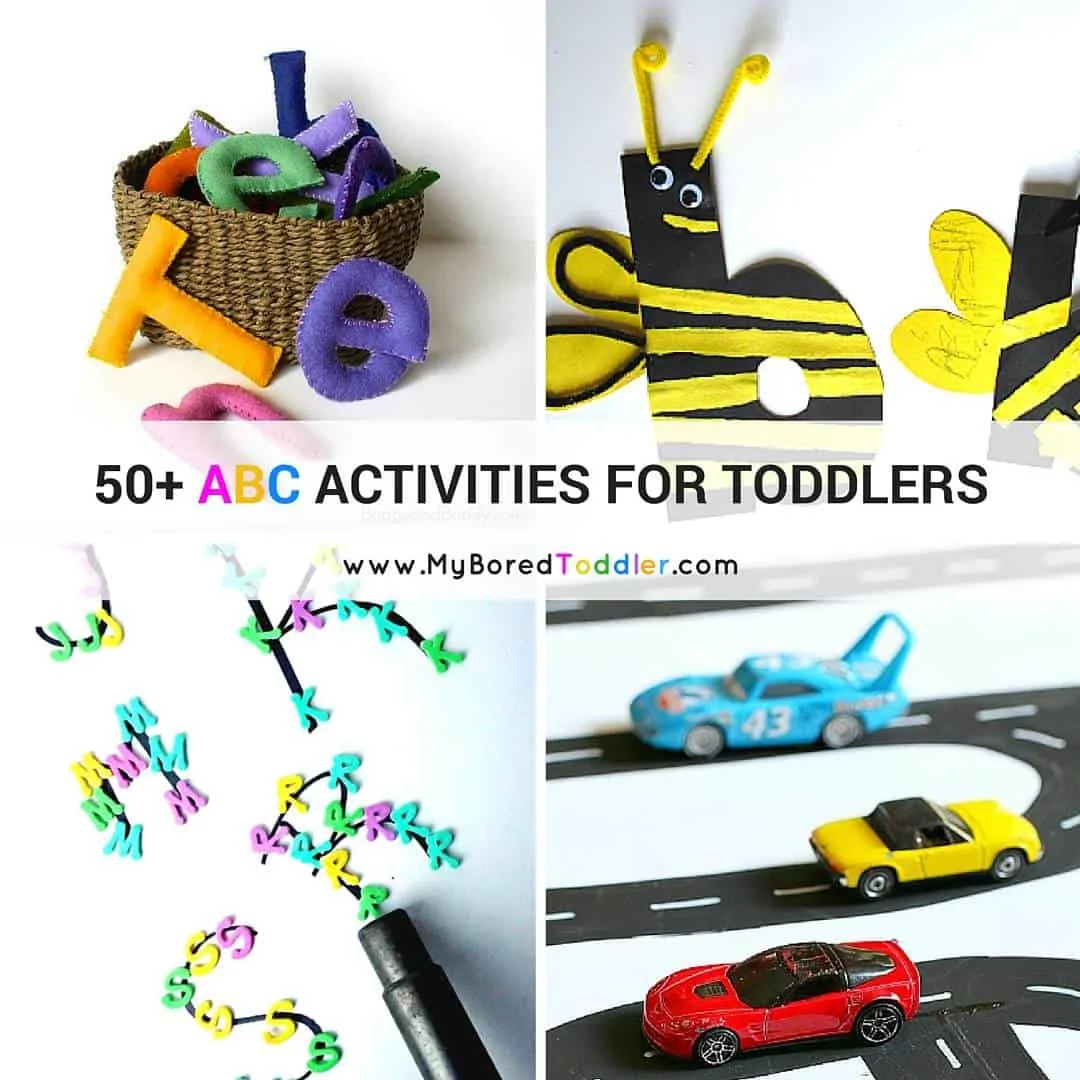 About the Author
Heather is a former preschool teacher and founder of preschooltoolkit.com, a website providing early learning resources for teachers and parents. She focuses on creating fun crafts and activities that engage developmental skills while promoting hands-on learning through play. Follow her on Facebook, Pinterest, Twitter, Instagram and Google+