We had a lot of fun with this colour matching lucky dip toddler activity. Rainy days for our active toddler are often a cringe worthy event. Today was an exemption. We mixed gross motor play and with colour sorting to create our Colour Matching Lucky Dip!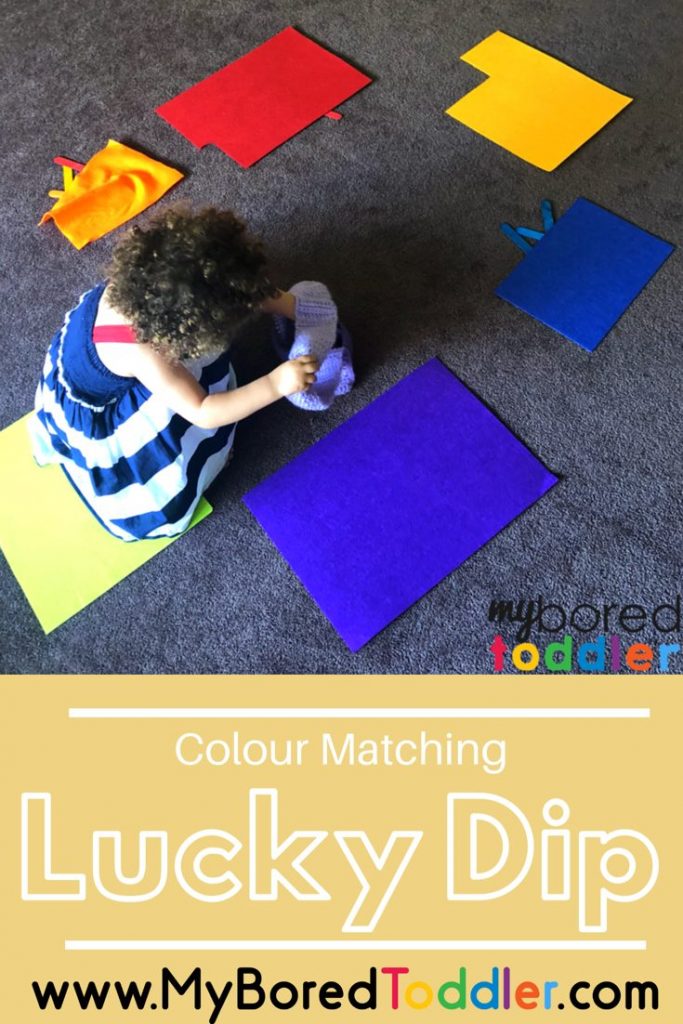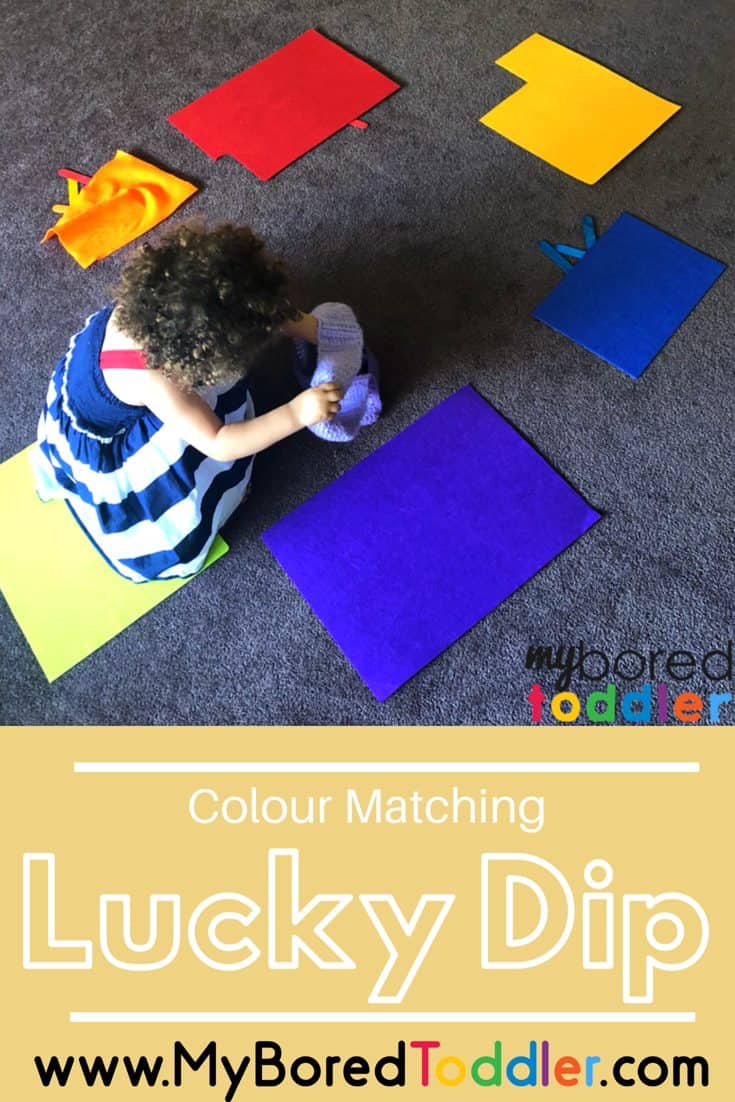 Colour Matching Lucky Dip Toddler Activity
Miss 2 loves playing with colours. Although she loves it, we are still creating a focus on colour recognition. Today's activity involved matching the coloured pop sticks under the corresponding coloured pieces of felt.
To add an element of surprise and excitement, the pop sticks were concealed in a little woven bag.
What You Need to Make Your Colour Matching Lucky Dip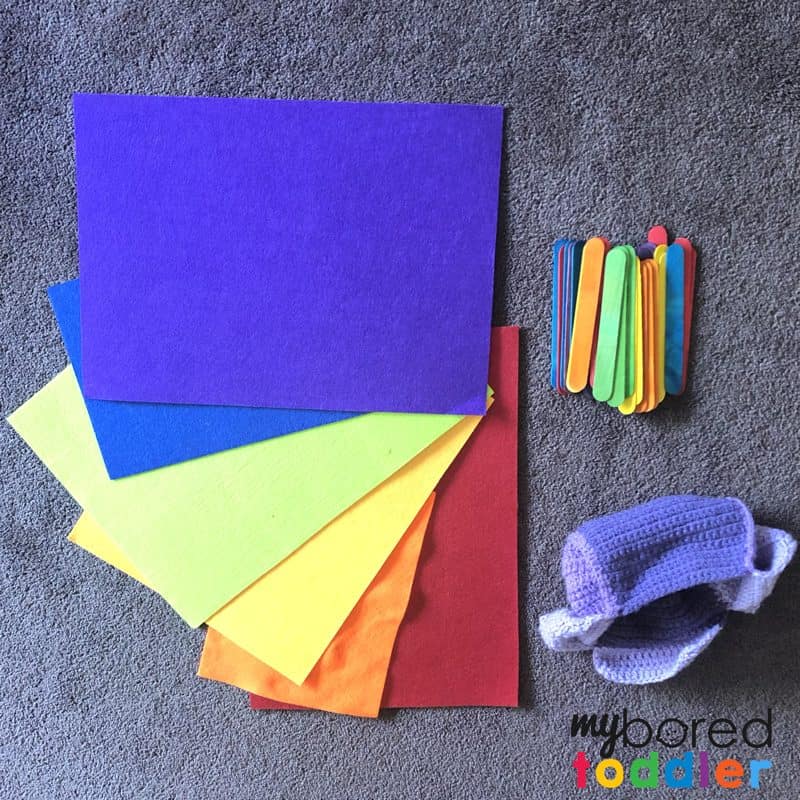 We purchased these pop sticks coloured from our local craft store. If you have natural ones at home already, you could always paint them or colour them in with coloured textas or you can get a large pack HERE on Amazon.
This colour matching activity would be just as effective if you were to swap the felt mats with coloured paper or even shirts from the laundry pile. As long as the colours matched, anything could work!
How to Set Up Your Colour Matching Lucky Dip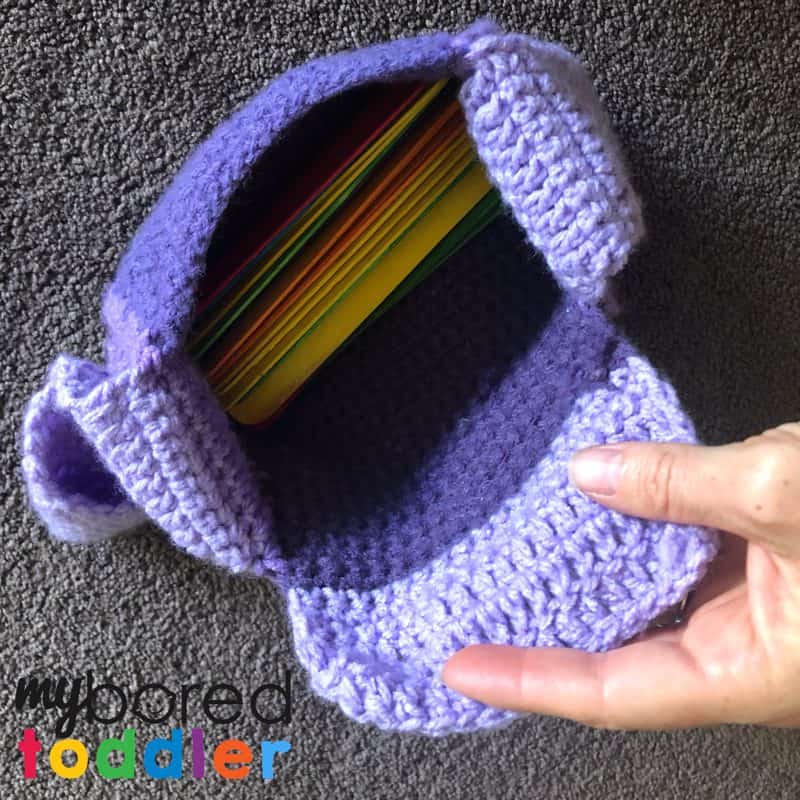 The brief of this activity is to select a pop stick from the bag (without peaking) and match the stick with the same coloured felt mat.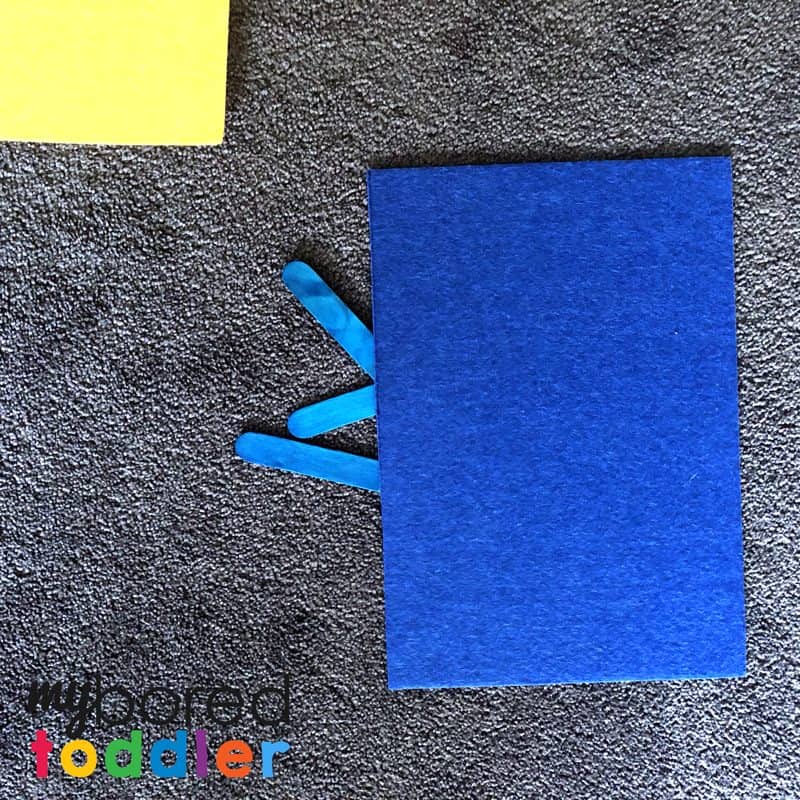 Rainy days make getting the kids to burn off some of that (seemingly) unlimited energy a bit more challenging. To help combat this problem, we spread our felt mats out quite widely across the floor.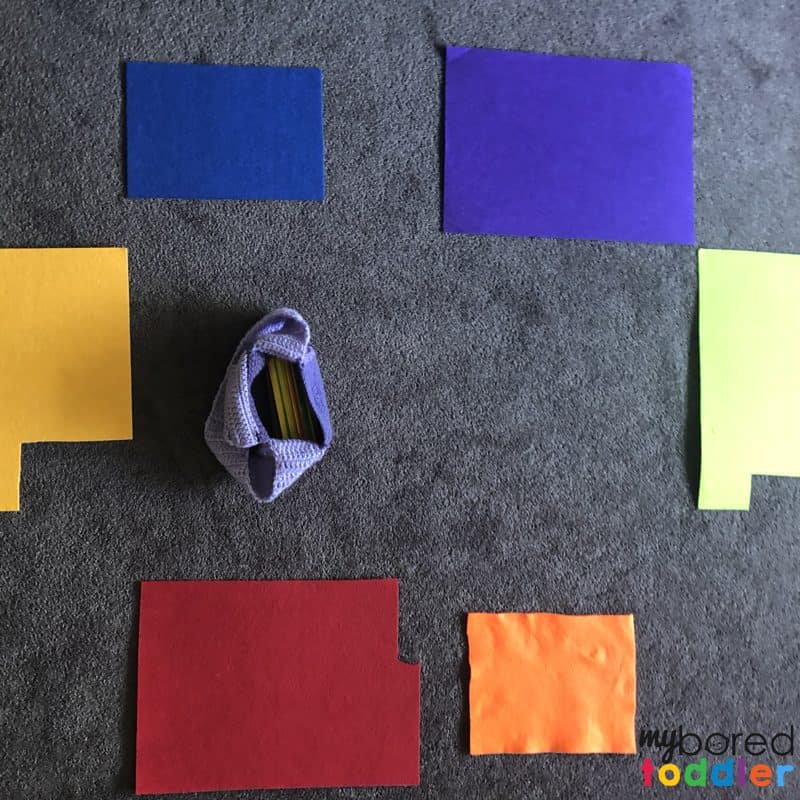 I asked Miss 2 to place the pop sticks on the same coloured mat. She found it hilarious to put the sticks under the mats instead so I just rolled with it. The element of unknowing which colour was going to be pulled out of the bag was somewhat challenging for her. This being said, Miss 2 was so excited to see the winning colour every time!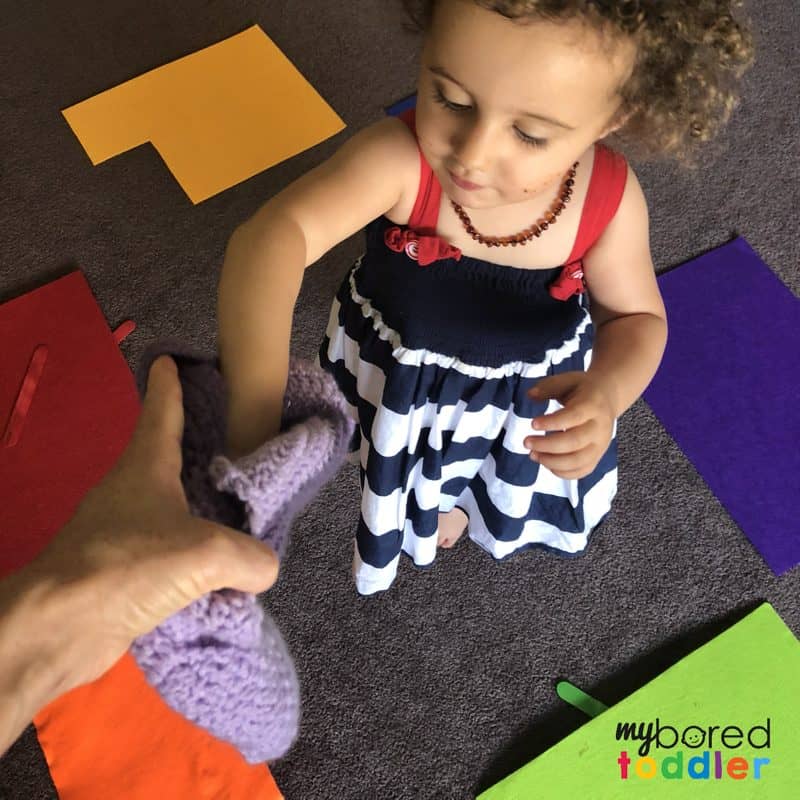 While we were sorting the colours, we spoke about the names of the colours and I joined in on the sorting action too. We took turns holding the bag for each other and choosing the pop sticks. I even tried tricking Miss 2 to see her reaction if I put the pop stick on the incorrect mat.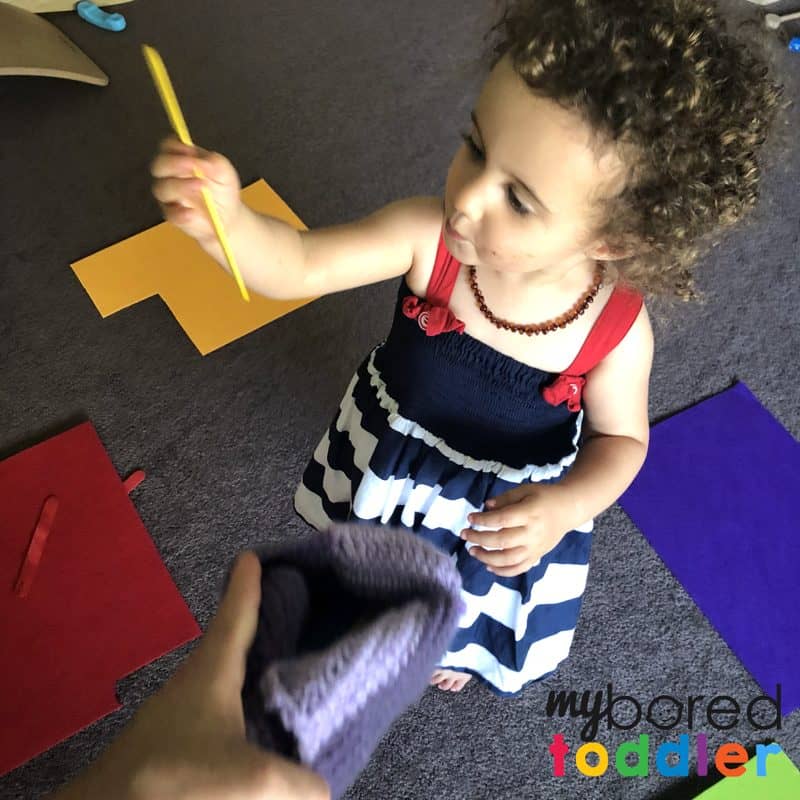 What started off being a simple Colour Matching Lucky Dip turned into an activity with a focus on turn taking too. Spreading out the mats had Miss 2 bouncing across the floor, leaning down and jumping up to reach for the next pop stick. Gross motor work out while matching her colours really was a great success!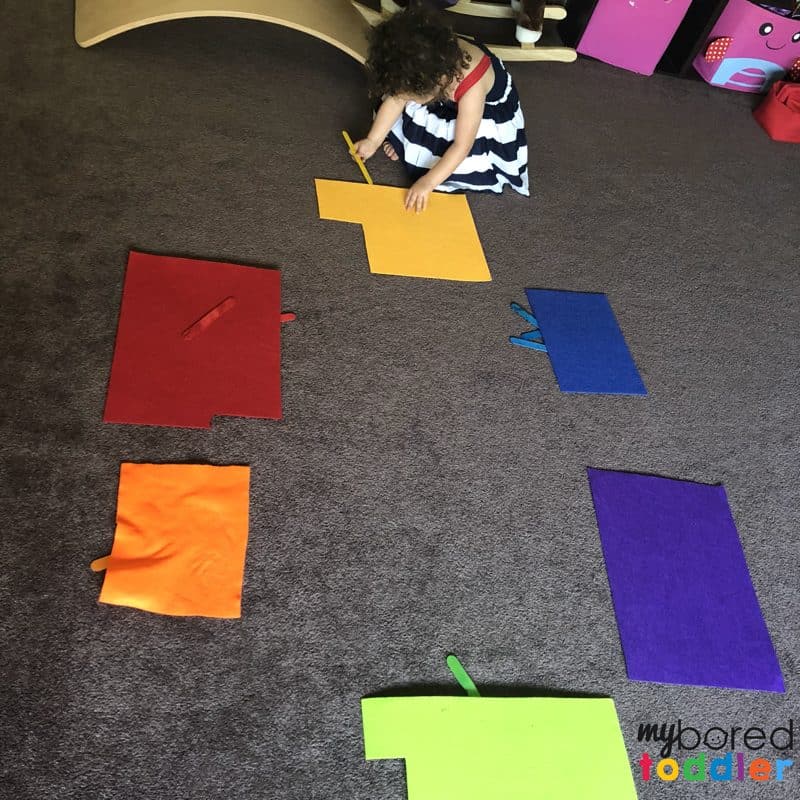 If you enjoyed this colour matching lucky dip toddler activity then why not share a photo of your toddler doing the activity. Share on Instagram (follow @myboredtoddler and use #myboredtoddler ) or share in our Facebook group.
If you want to continue teaching your toddler about colours then you might like: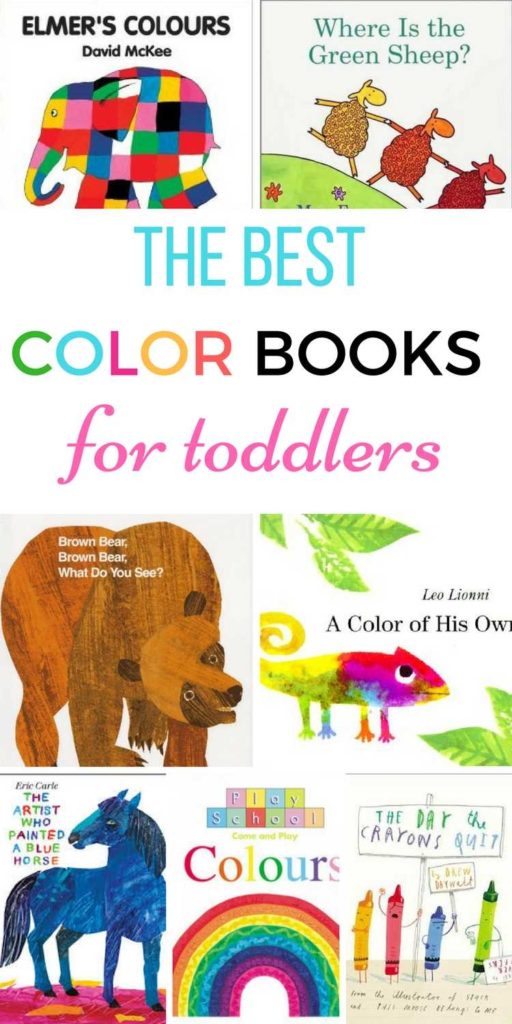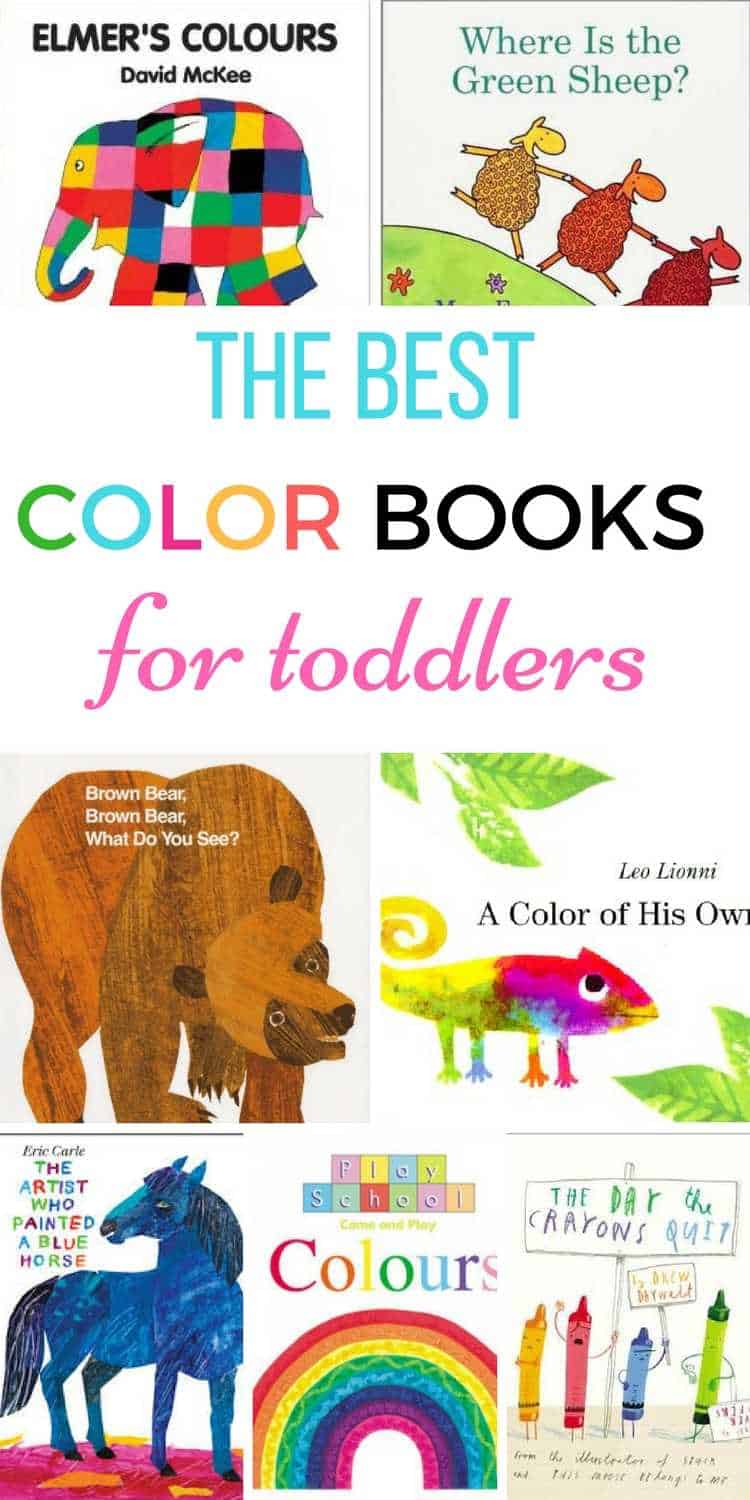 Colour activities for toddlers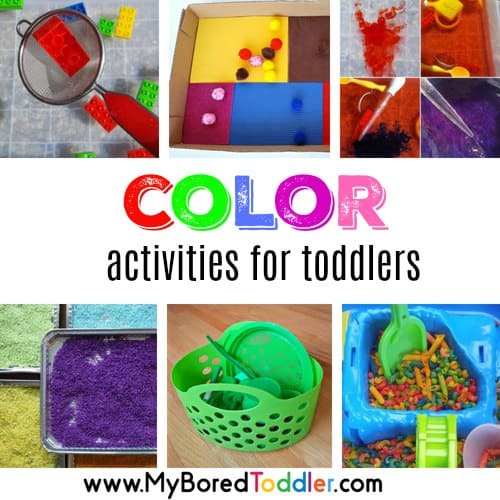 About the Author:
Dani is a busy stay at home Mum of 3 and early childhood teacher in training who is passionate about play based learning throughout early childhood. For educational play ideas that you can do at home and parenting tips visit Play Inspired Mum Check her out on Instagram andFacebook