This color-matching free printable is a great way to teach toddlers and preschoolers about colors in a fun, play-based way.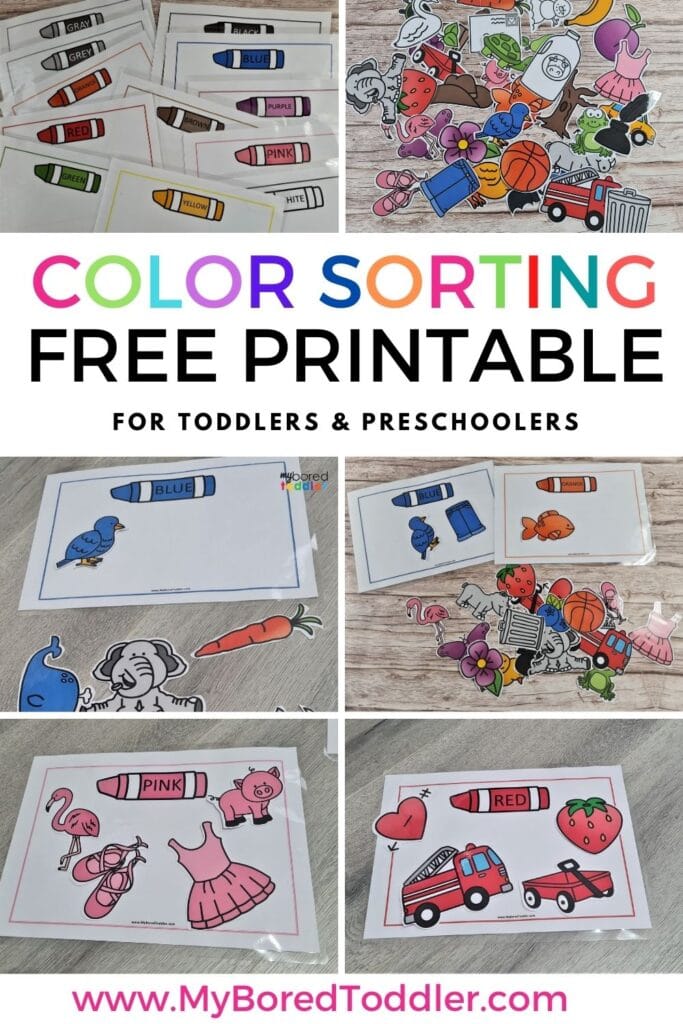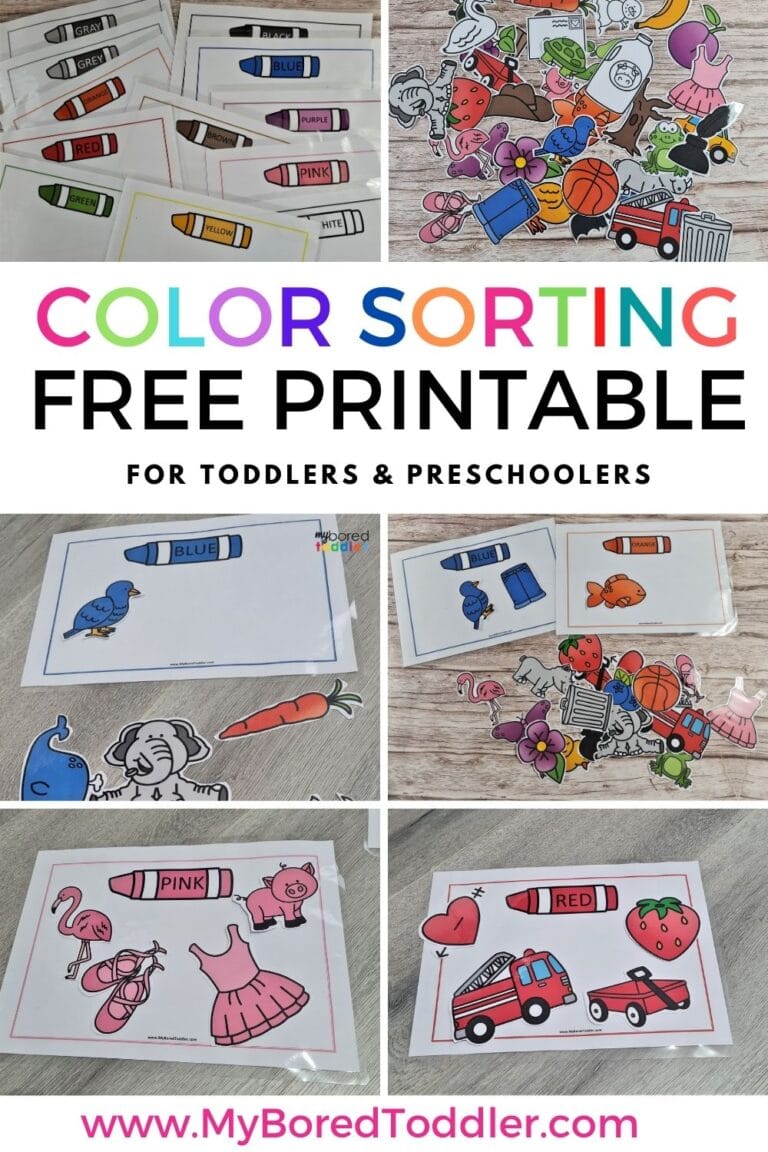 Color Matching Cards (Free Printable)
I've seen sooo many questions in our Facebook group lately about how to teach colors so I decided to make a fun play based printable for you.
What's included?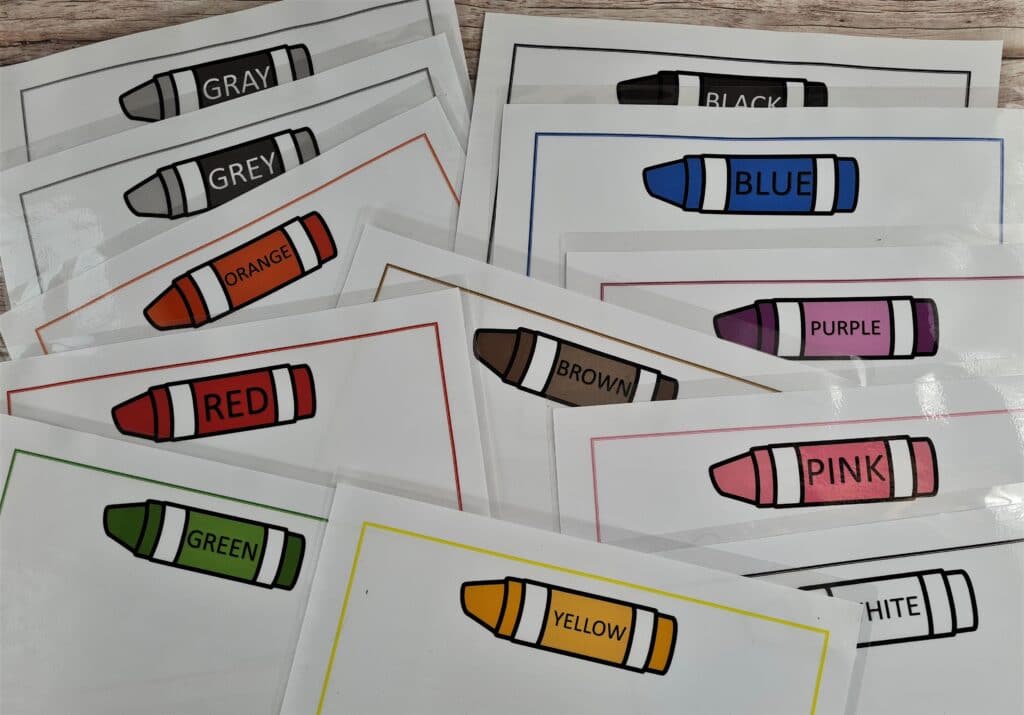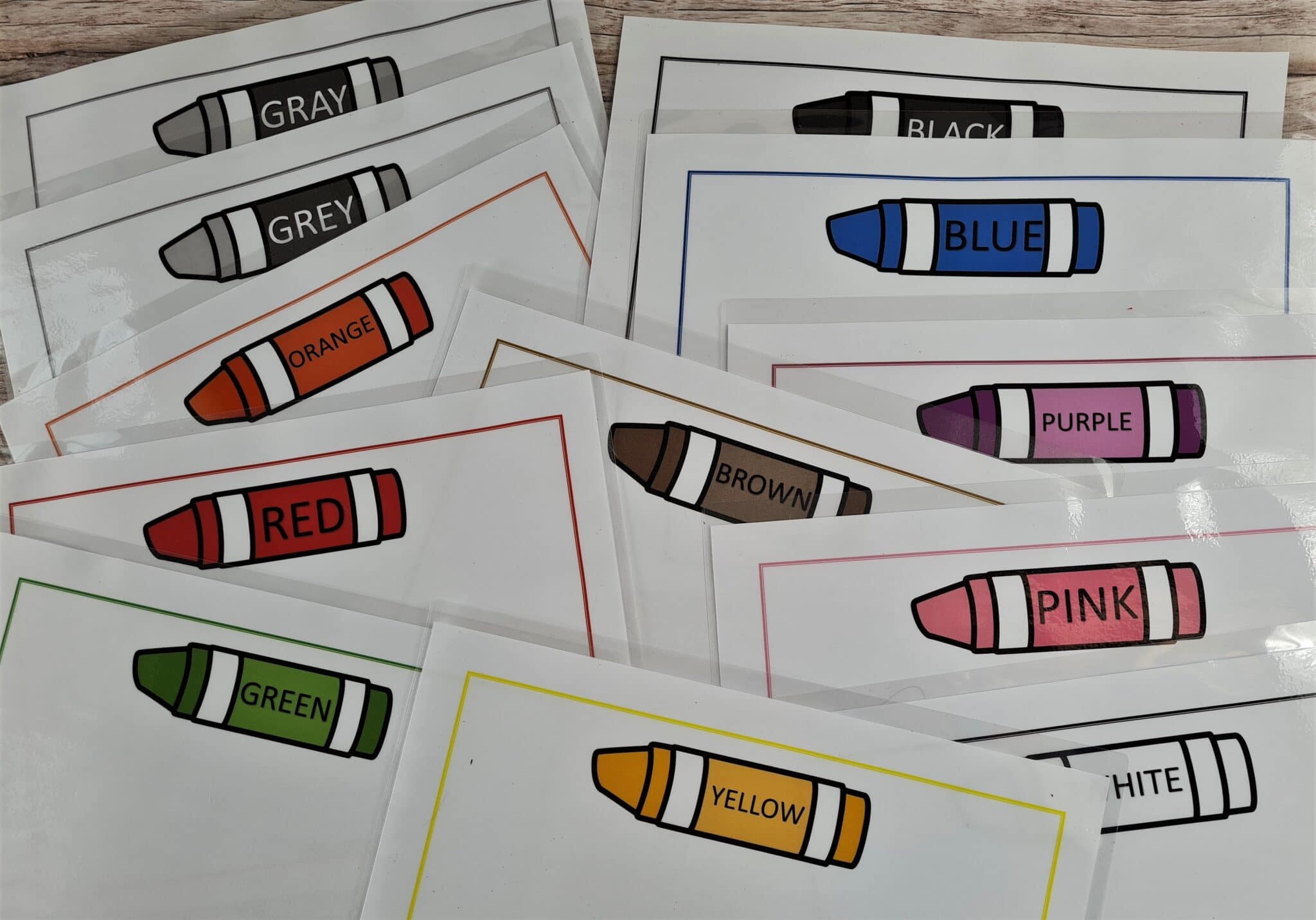 Blank Color Cards (includes both spellings of grey/gray)
4 images for each color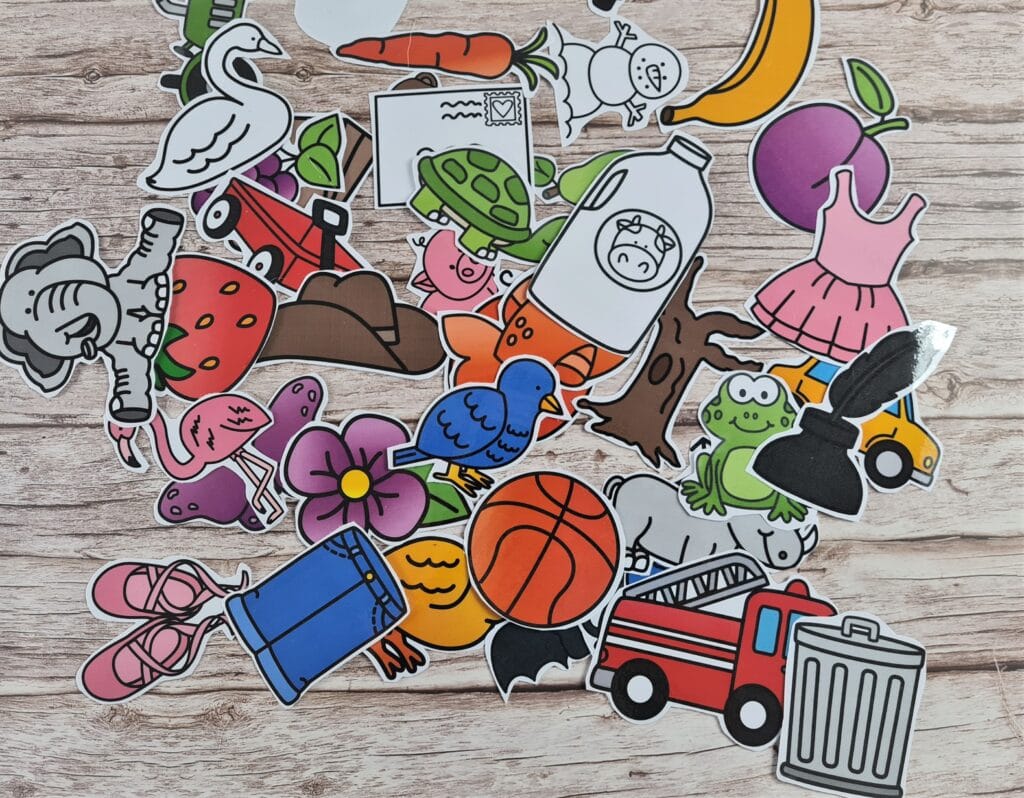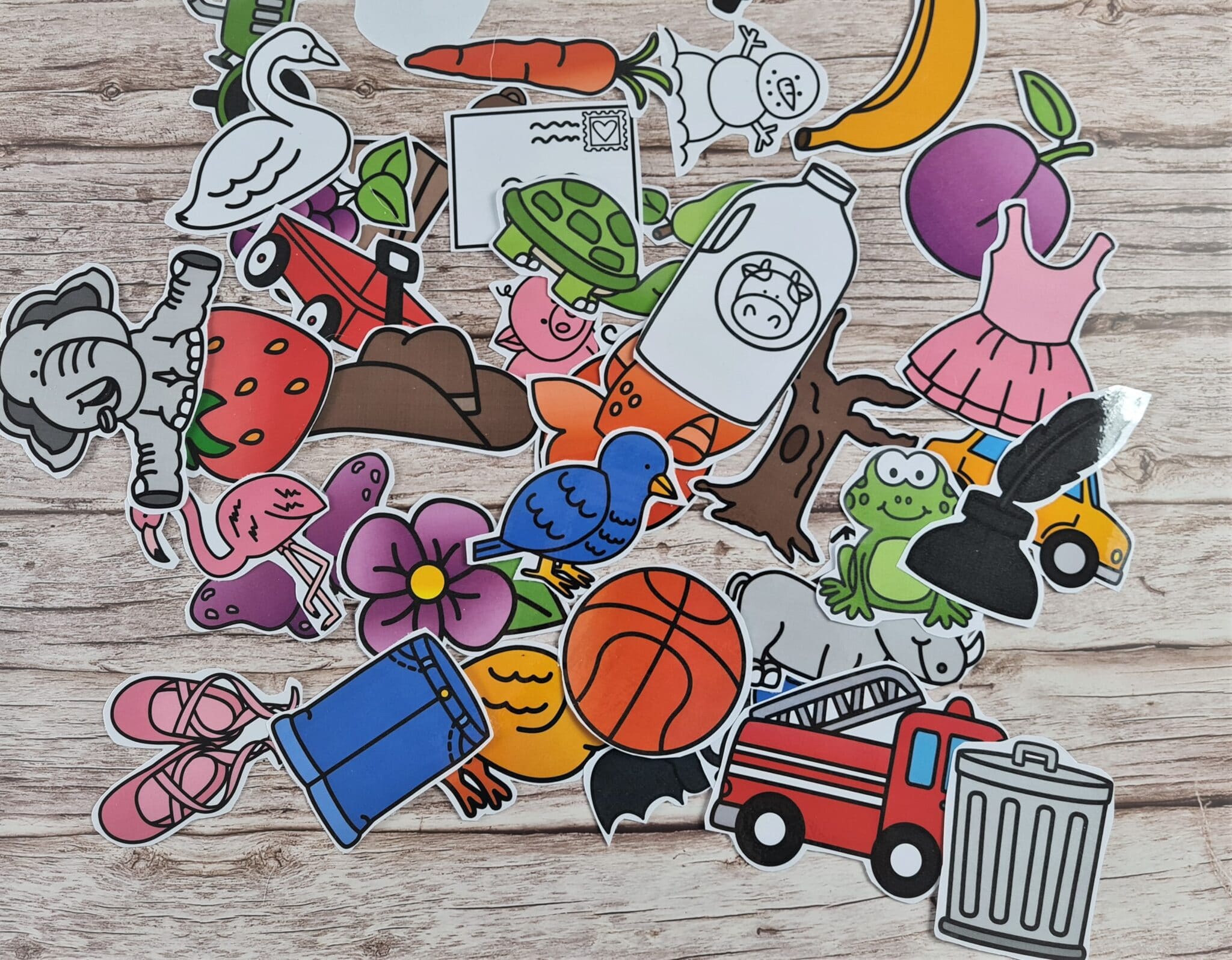 I recommend that you laminate these cards so you can use them over and over again (I like this laminator).
Before you start with this activity please note that a child is NOT expected to know colors until at least 18 months and by 3 years old are only expected to know 1 or 2 colors. This article on color recognition by psychologist Judith Hudson goes into some more detail on the milestones.
Learning activities for toddlers should all be play-based and FUN!
I know many of you are always on the lookout for some busy book ideas for toddlers and these sheets would be great as part of that. Just add some velcro dots and laminate them (I like this laminator).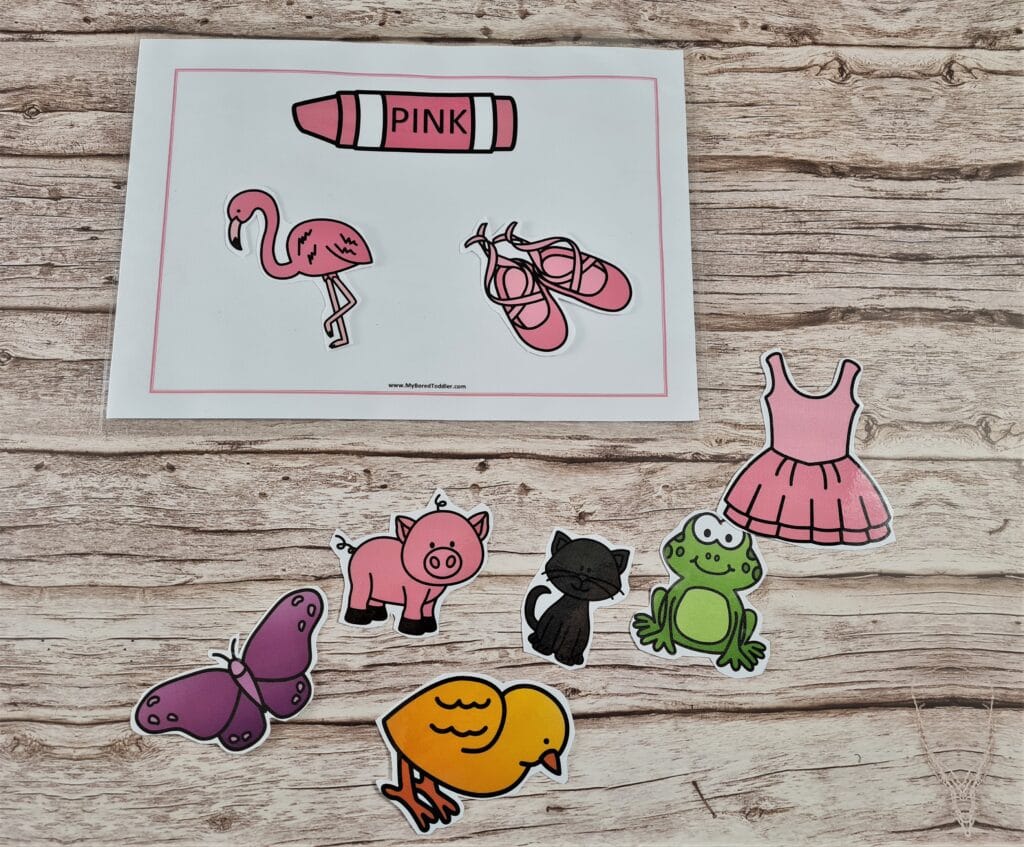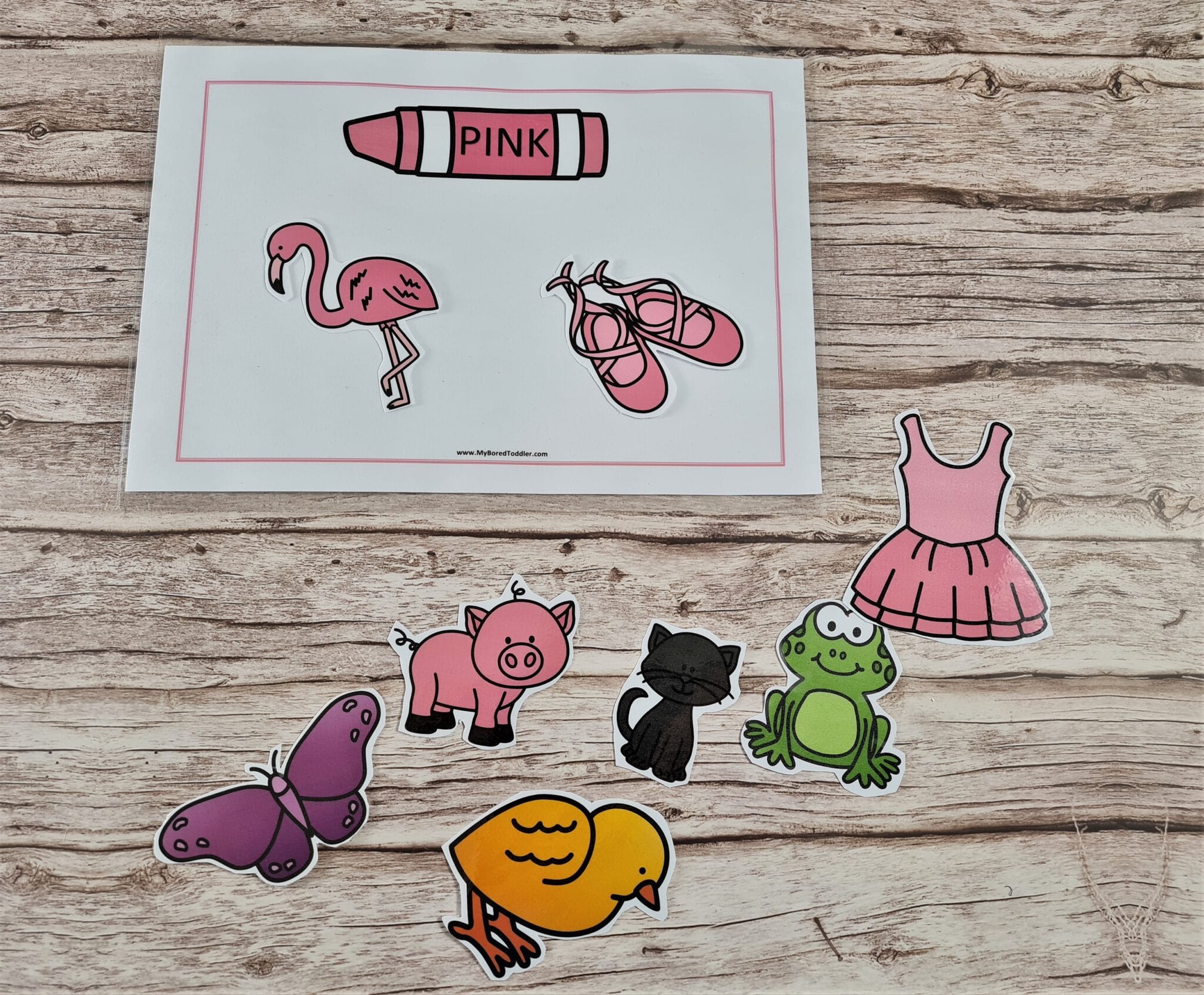 Some fun play-based way use your color matching printable
Hide the pictures in a sensory bin (rice works well) and sort them as you find them
Go on a color hunt. Give your toddler the color cards and see how many items around the house they can find that match the color.
'Hide' the pictures around the house and have them race to find and match them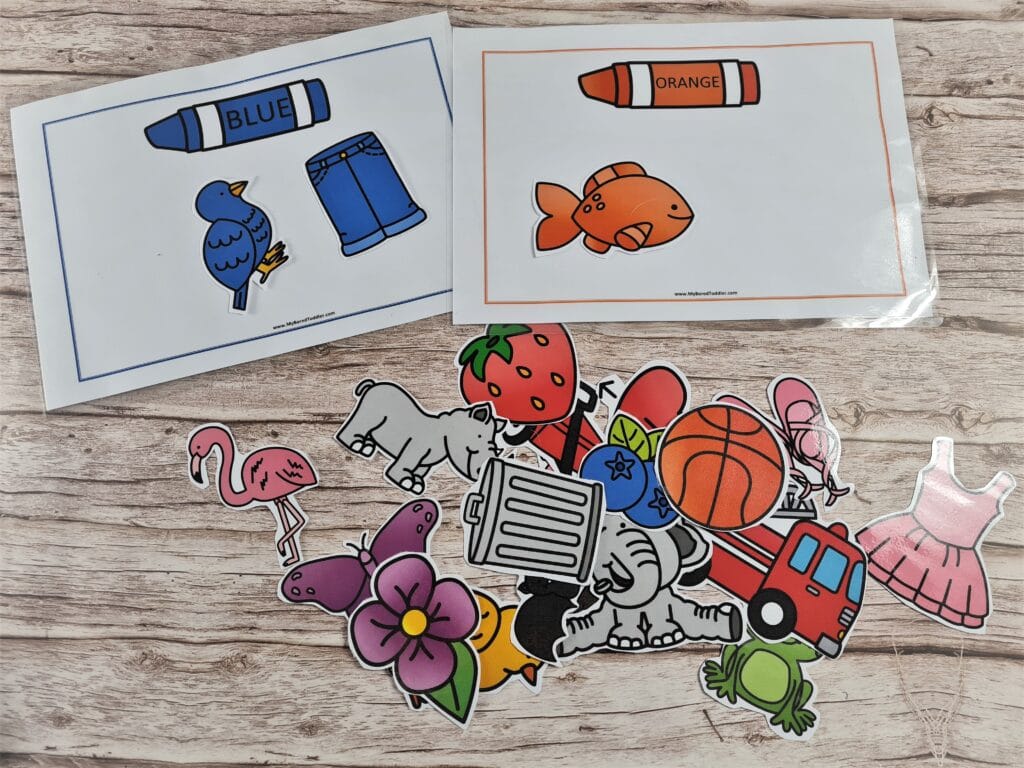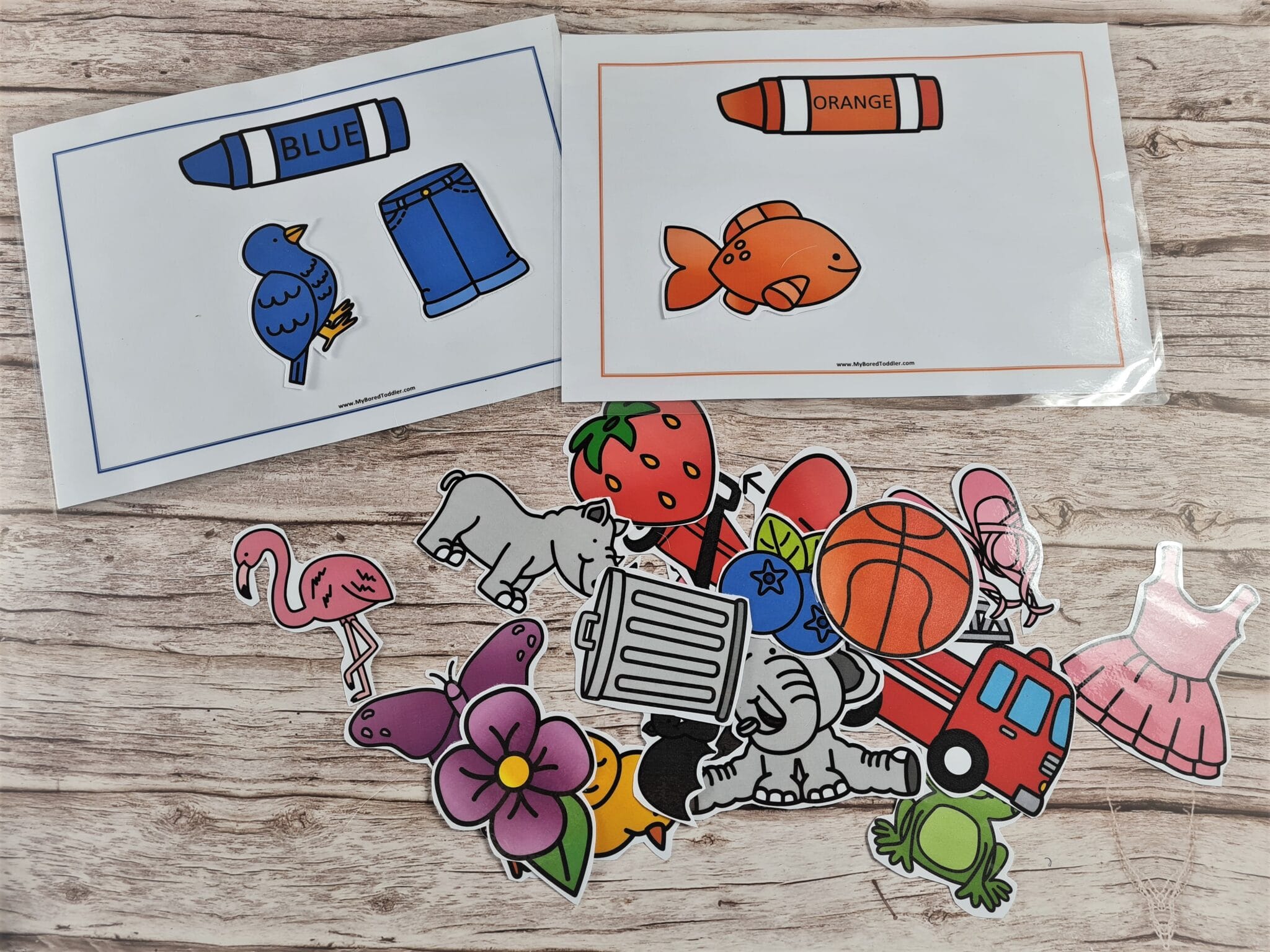 Download your Printable
I'd love to see how you have used these color sorting printable cards in play - share a picture in our Facebook Group or over on Instagram - tag @myboredtoddler and use #myboredtoddler so we can all see and I'll share some of my favorites.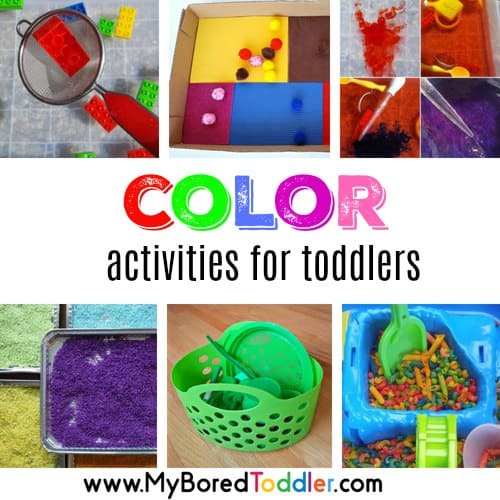 We also have more free printables for toddlers and preschoolers HERE.