These toddler flower crafts are a great toddler Spring activity idea. Some of these use real flowers, some use artificial flowers and many are flower themed crafts and activities.
Designed for toddlers & preschoolers, I'm sure you'll love making these fun flower crafts!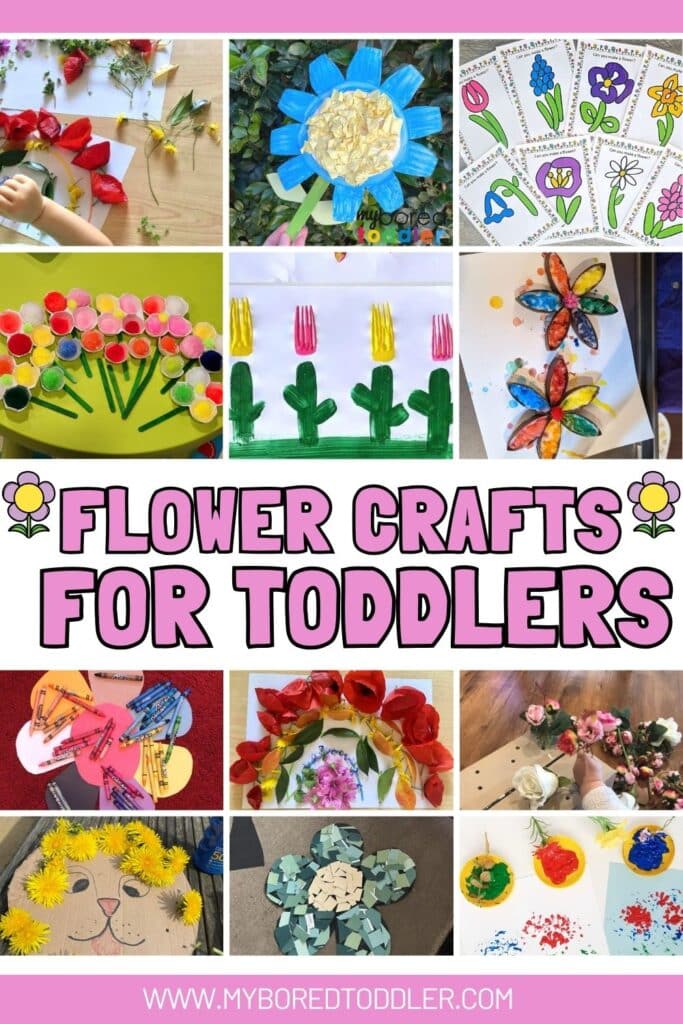 Flower Crafts for Toddlers
Add flowers to your water play for a fun and easy flower themed toddler activity. Add some scoops and jugs too.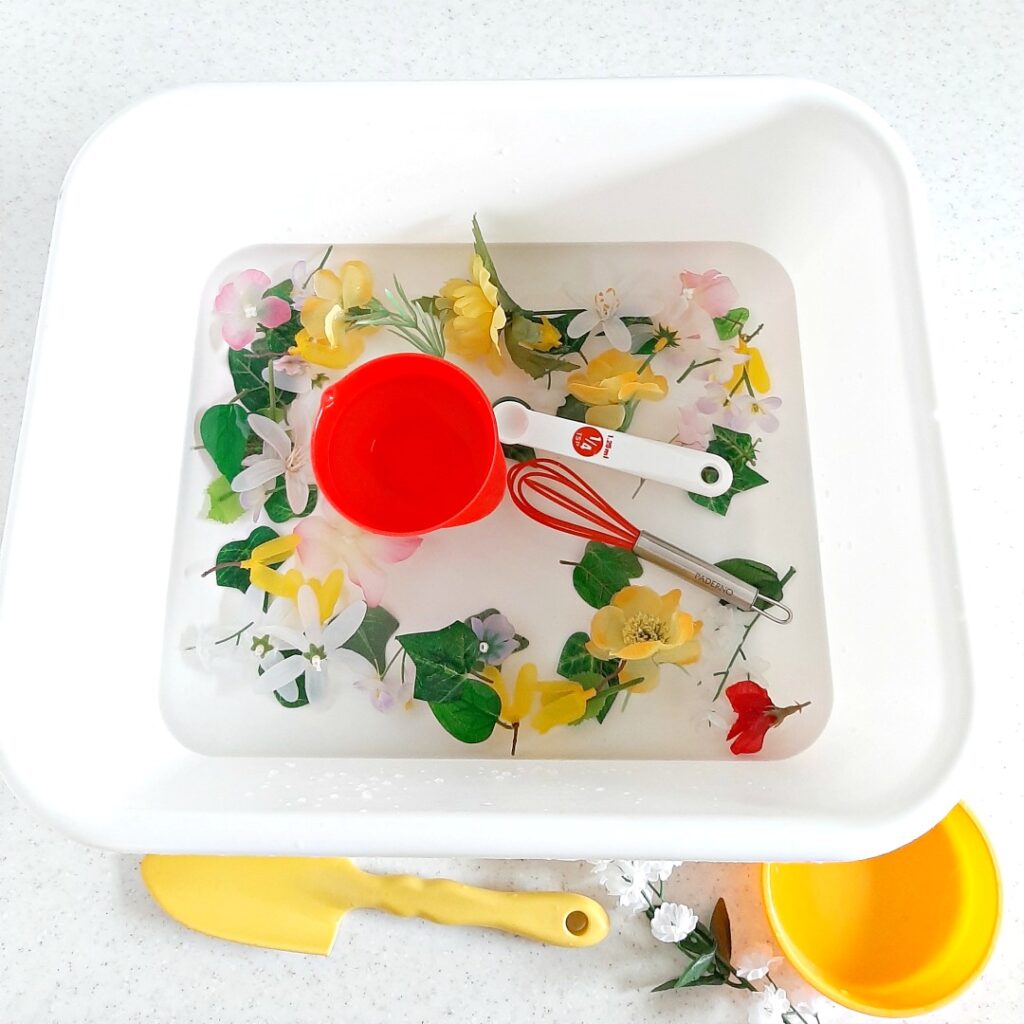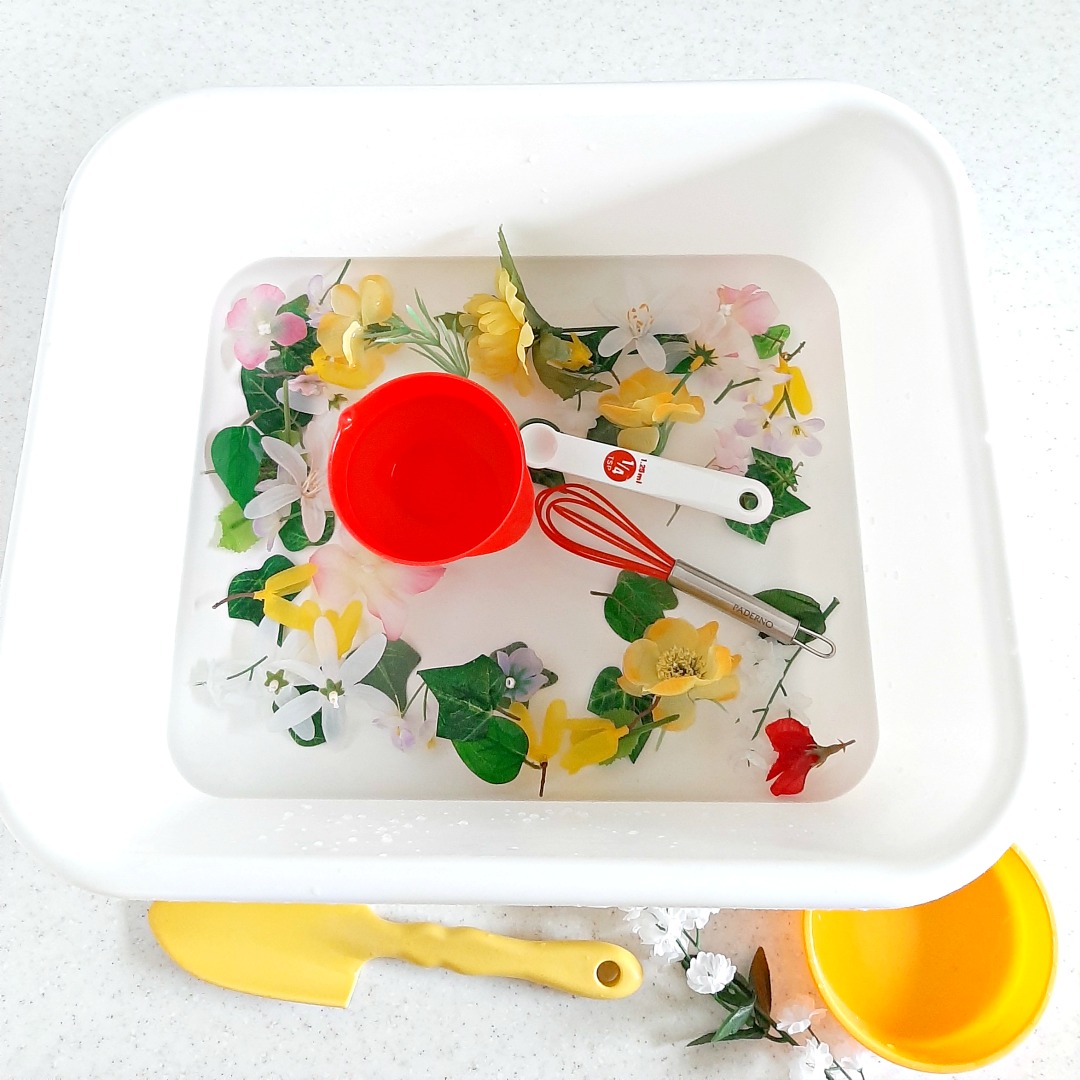 This fun fingerprint flower painting activity is perfect for Spring. Use colorful paints to make these pretty flowers.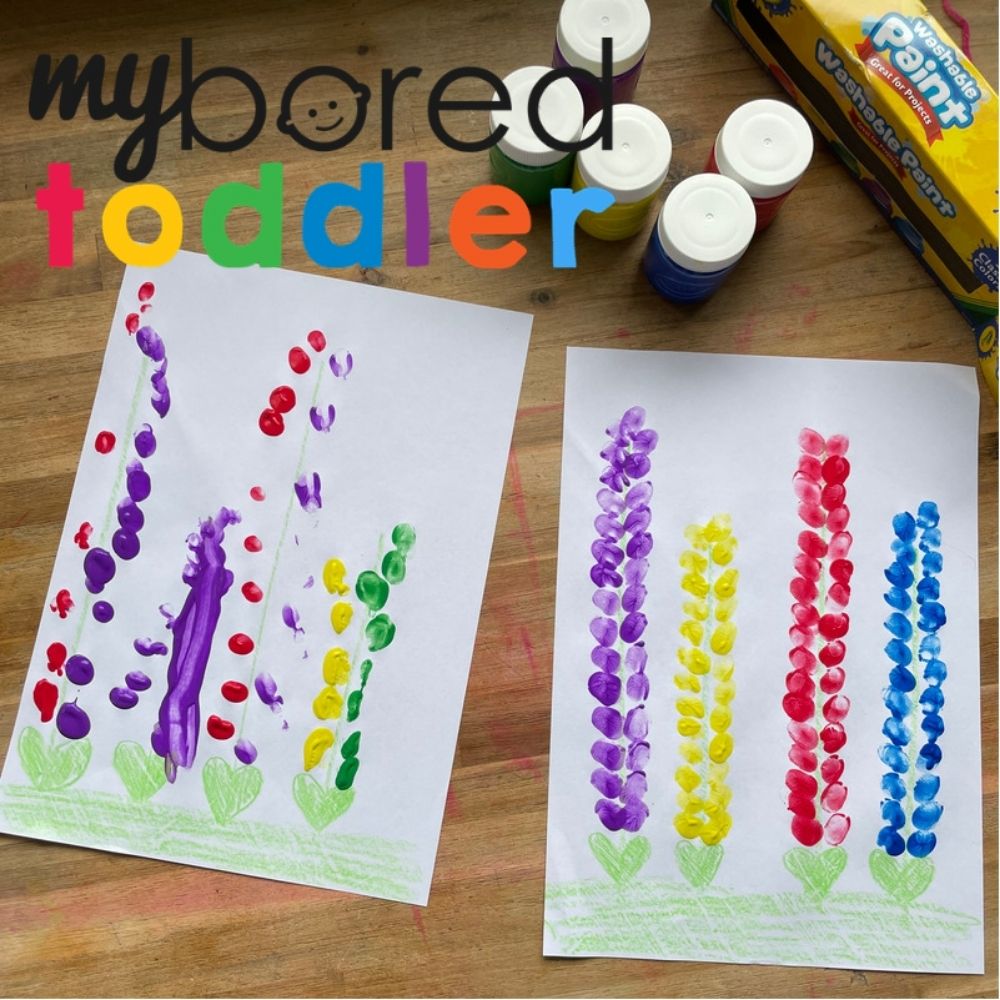 Get out the playdough and make these fun Spring flowers. You can get your free printable flower playdough mats HERE.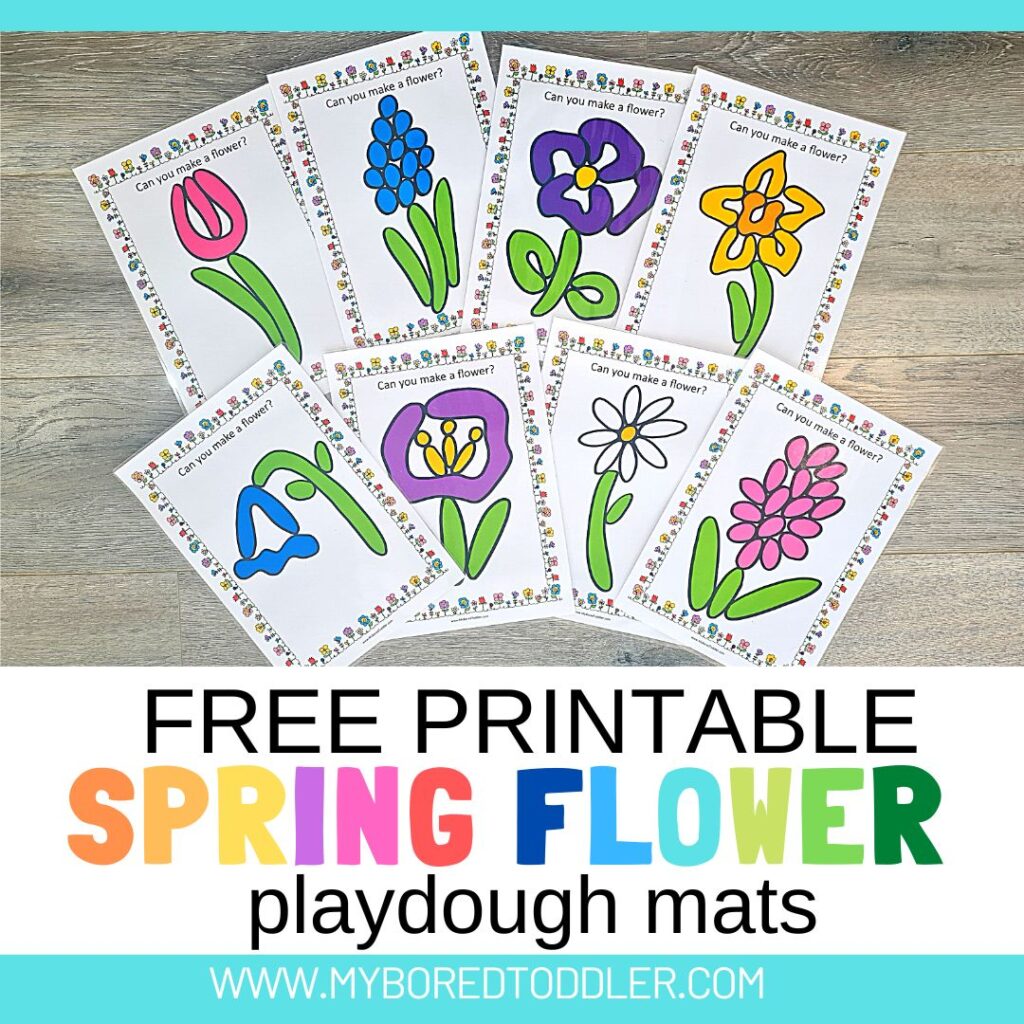 Painting with flowers is a fun toddler activity. You can use real or artificial flowers for this craft. You can combine this with a nature walk to pick some flowers before you start.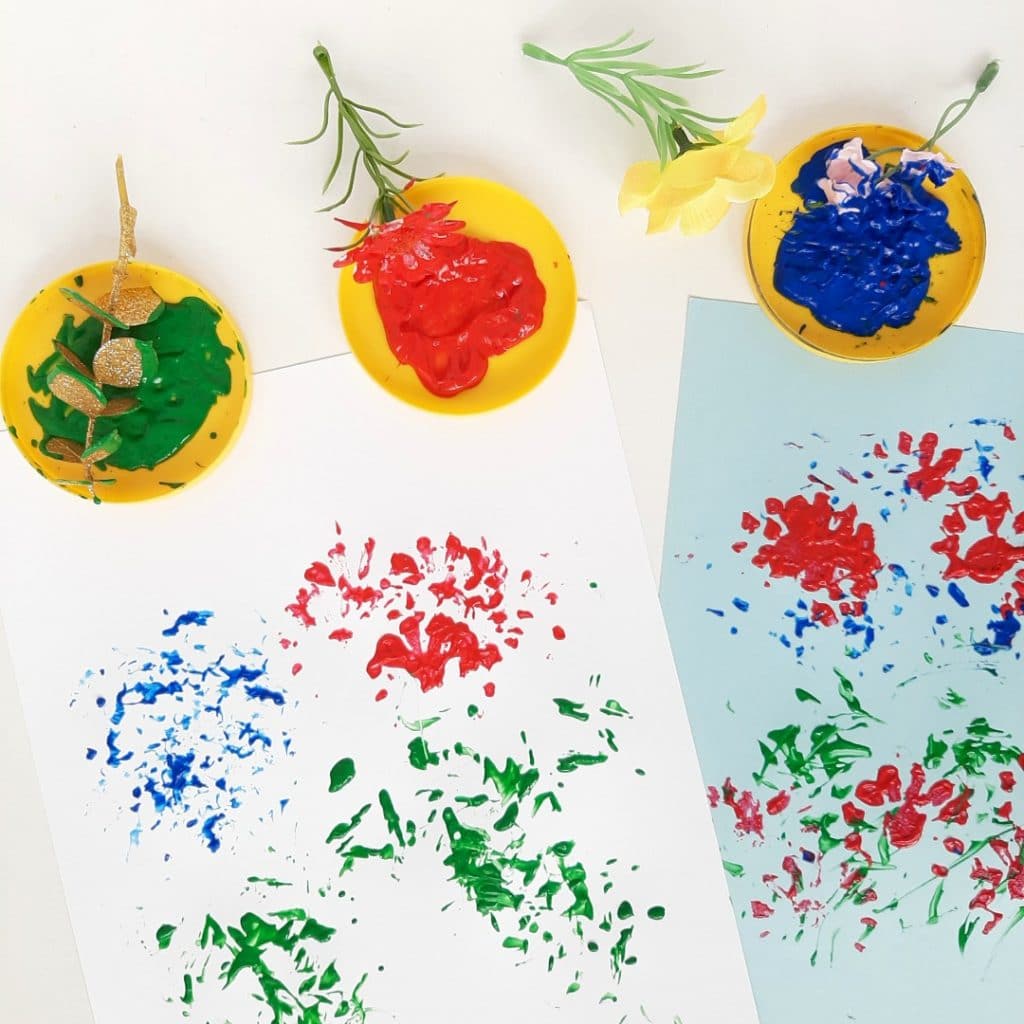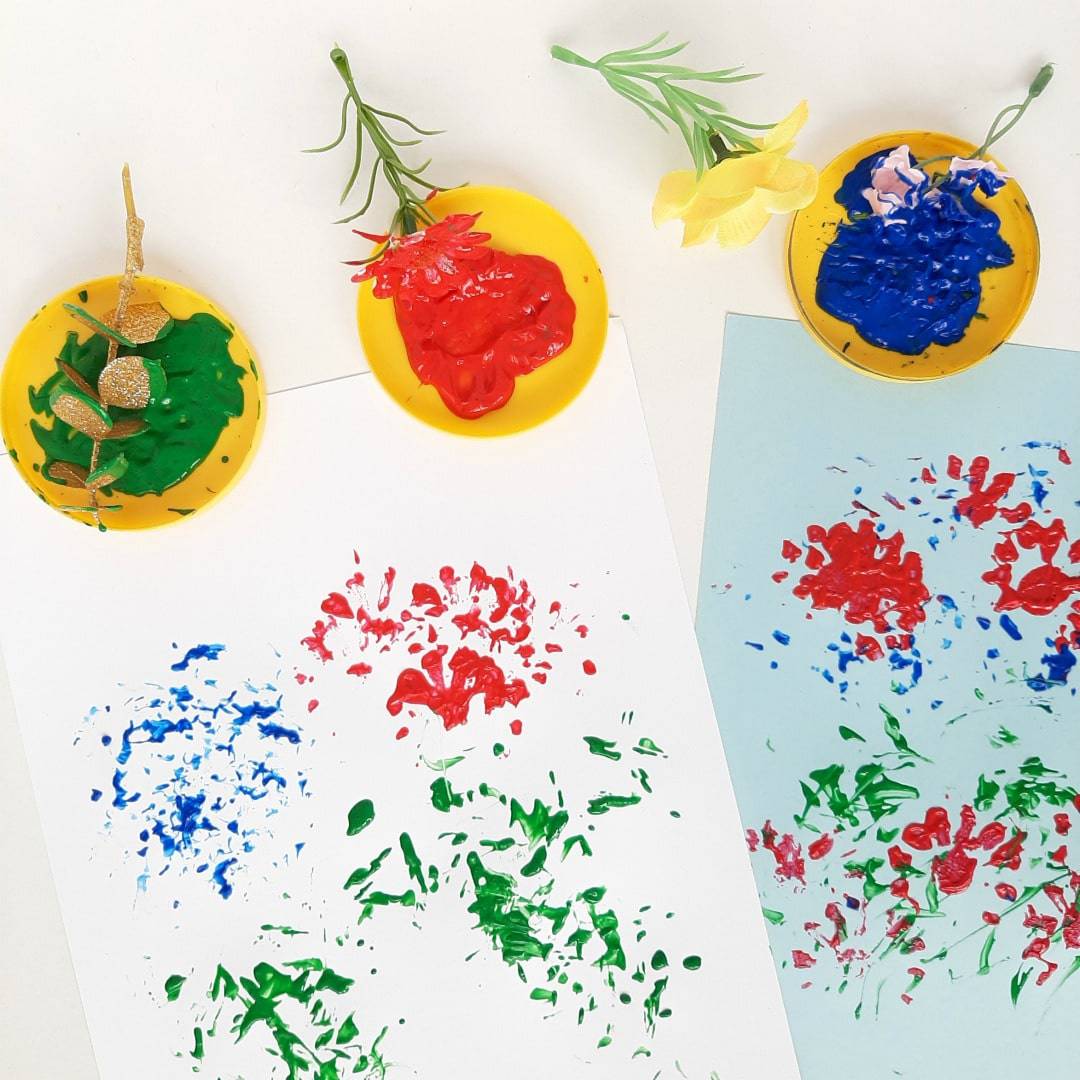 Get a plastic fork and make these easy fork flowers - they look so effective and they are so easy to make!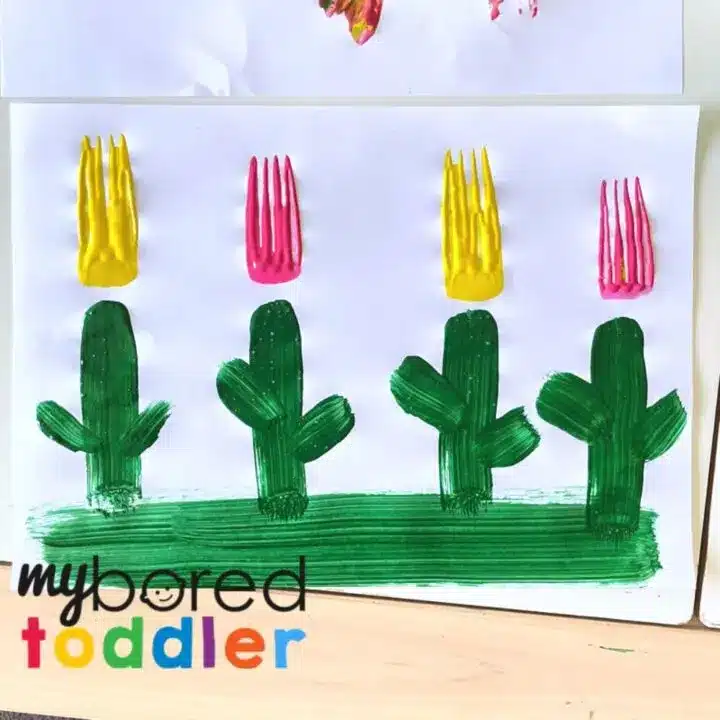 This paper plate craft flower is a great toddler activity to focus on fine motor skills. You can change how easy/hard this is depending on the age of the child. See the full instructions for making the paper plate flower HERE.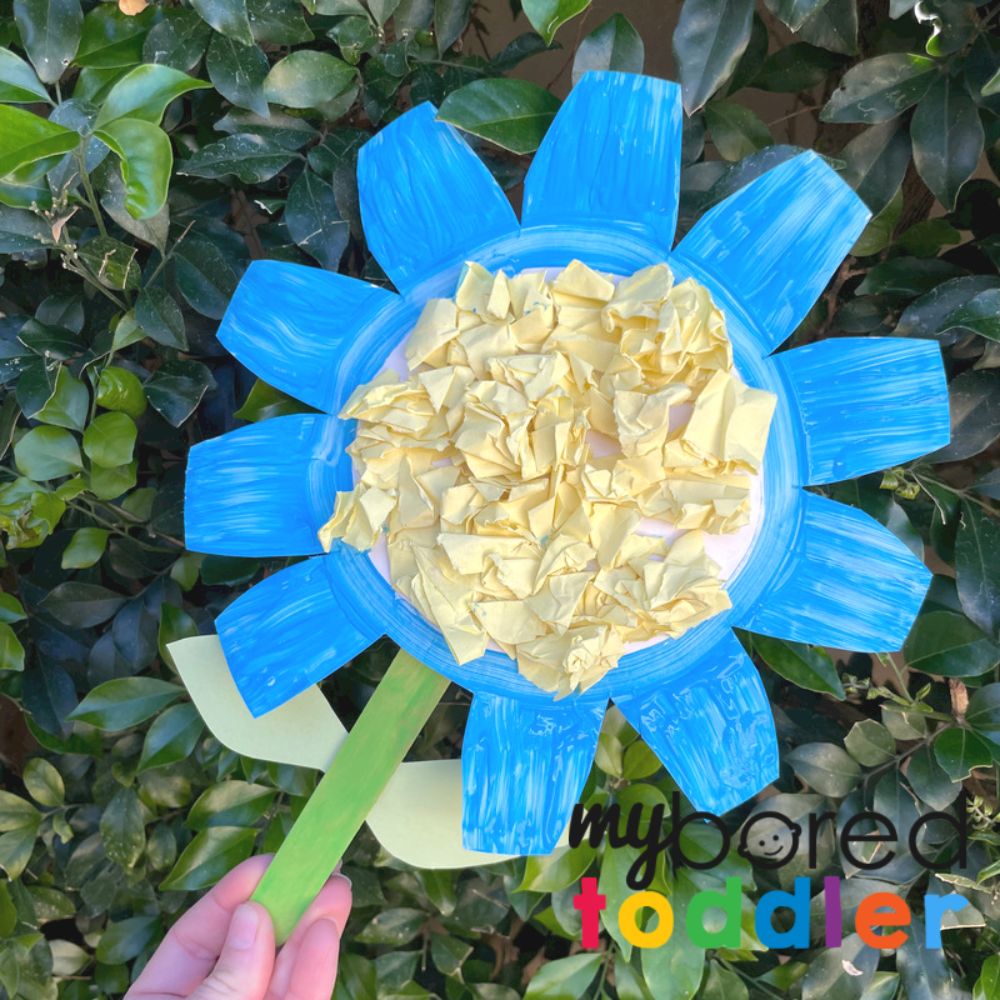 Make some flowers with this easy flower craft using cupcake liners. I must say, I'm always buying pretty cupcake liners when I see them and I almost always use them for craft instead of cooking!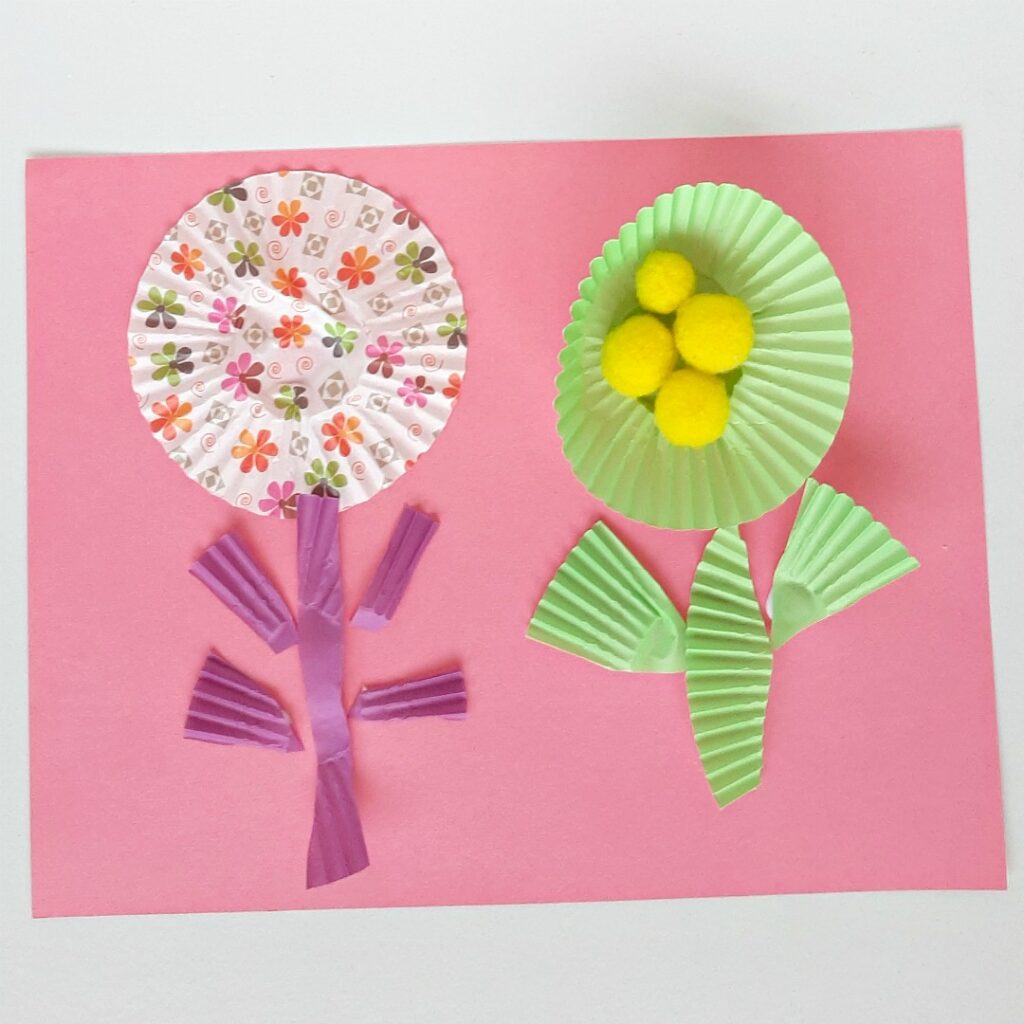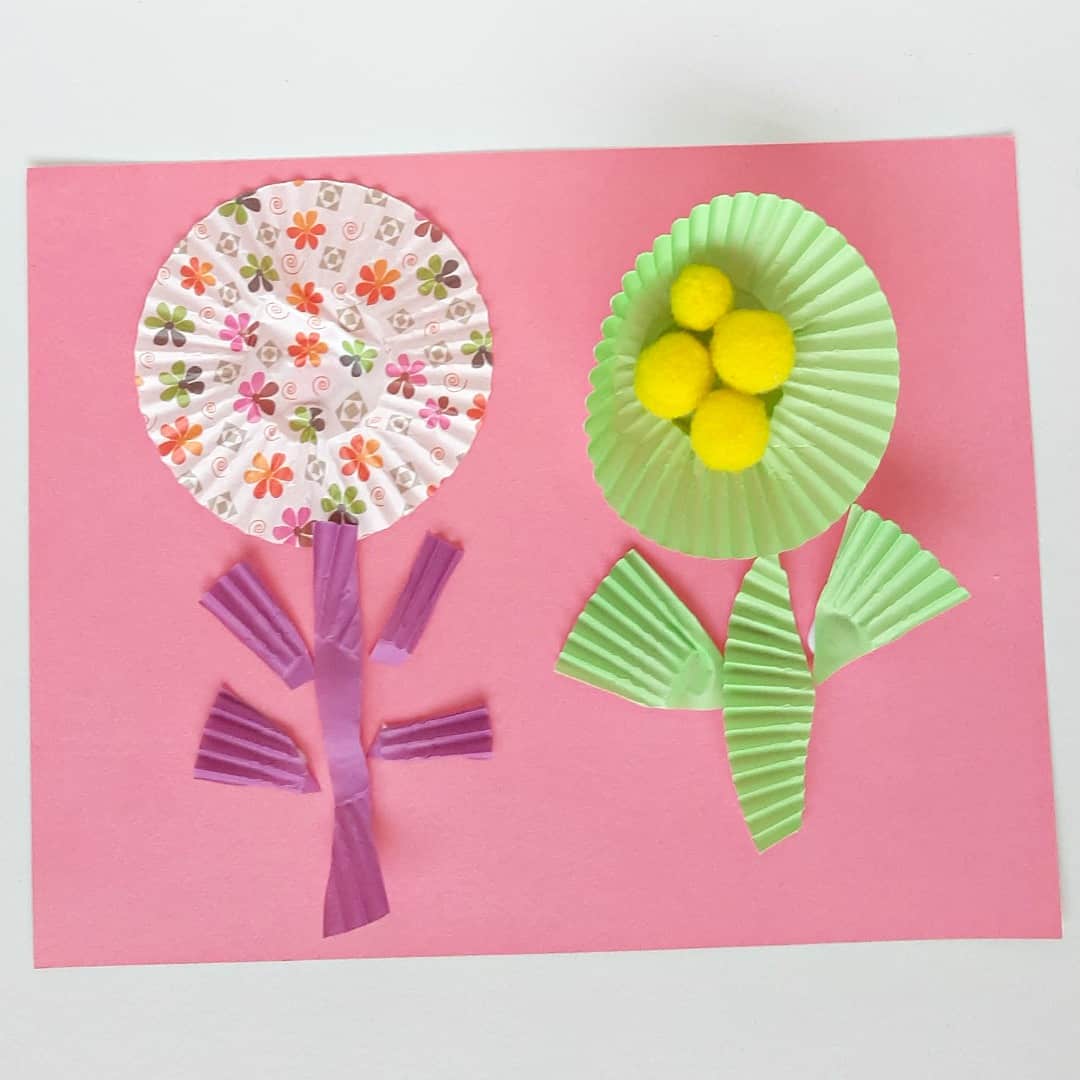 Flower Rainbow Collage Craft
Elena from our Facebook group shared this great flower craft idea. She went on a nature walk and collected some flowers. Next she drew a simple rainbow and they made this beautiful rainbow collage.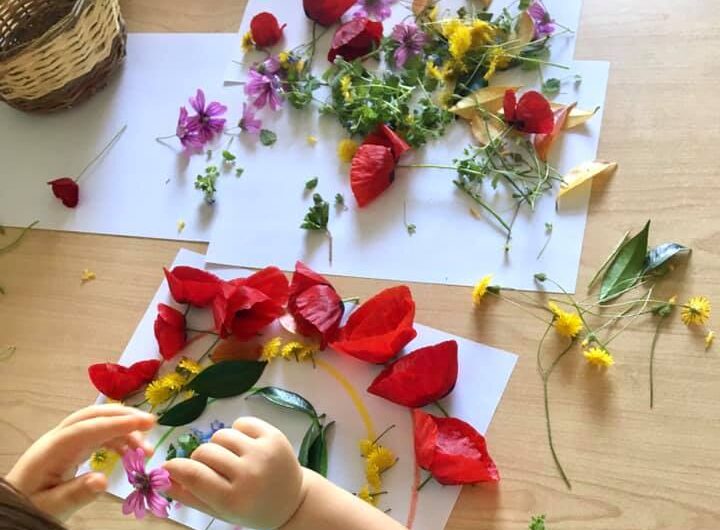 Make a Flower Smash Picture
I LOVE this flower activity idea shared by Brittany in our Facebook group. She used a piece of canvas and some beautiful colored flowers.
Grab a toddler safe toy hammer or block and have them 'smash' the flowers to create a beautiful design.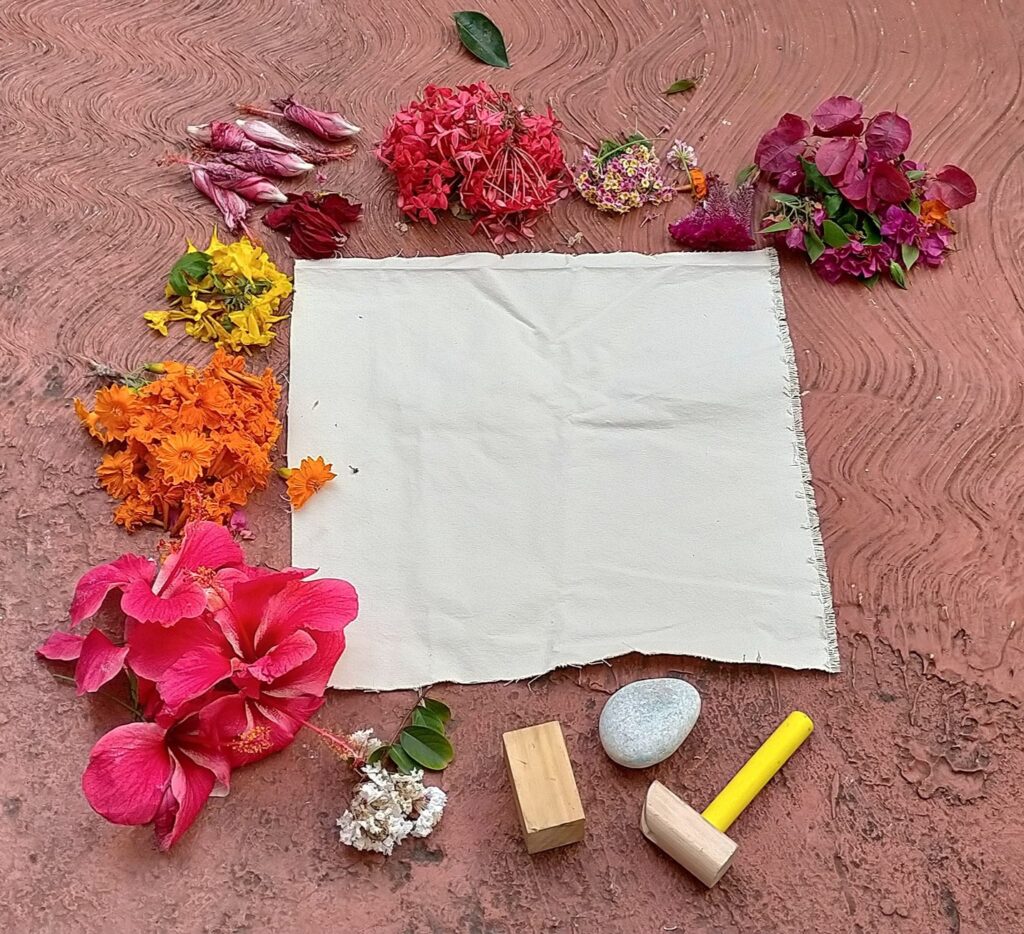 Color Sorting Flowers
Heather made this easy color sorting activity using a construction paper flower and some colored crayons - simple fun!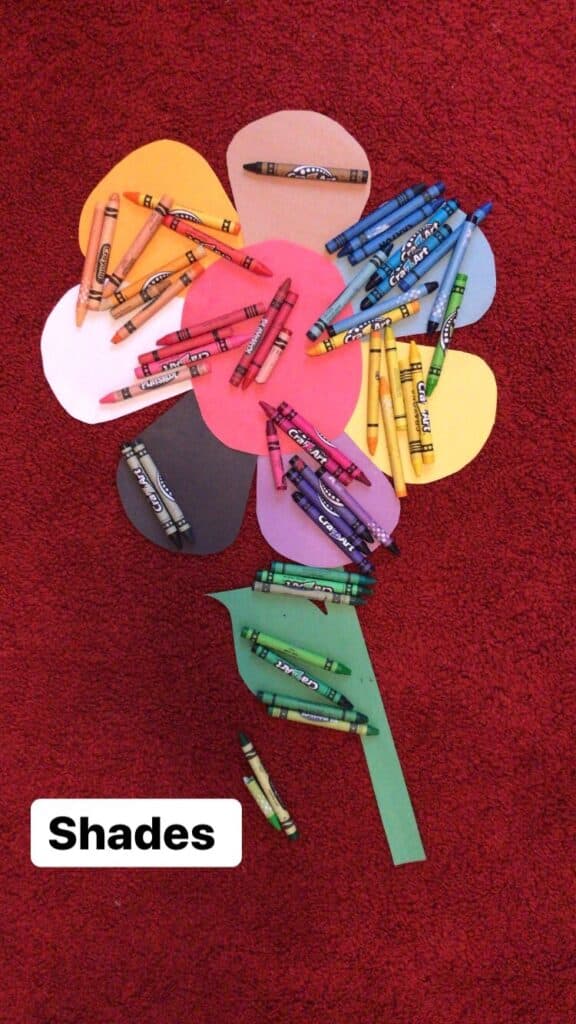 Paper Collage Craft Using Paint Chips
I always love a craft using free items! Caitlin shared this flower collage craft idea using the paint chip cards. Such a fun idea.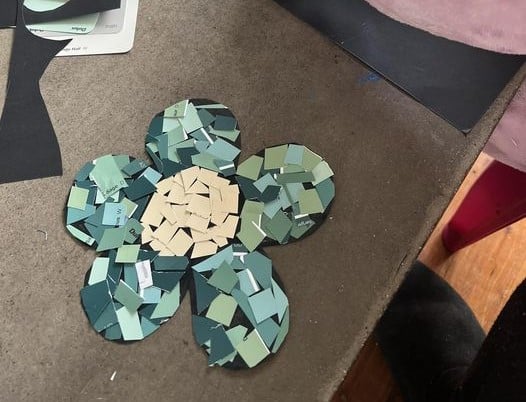 Flower Lion Craft
Rebecca shared her Dande(lion) flower craft - how cute does it look!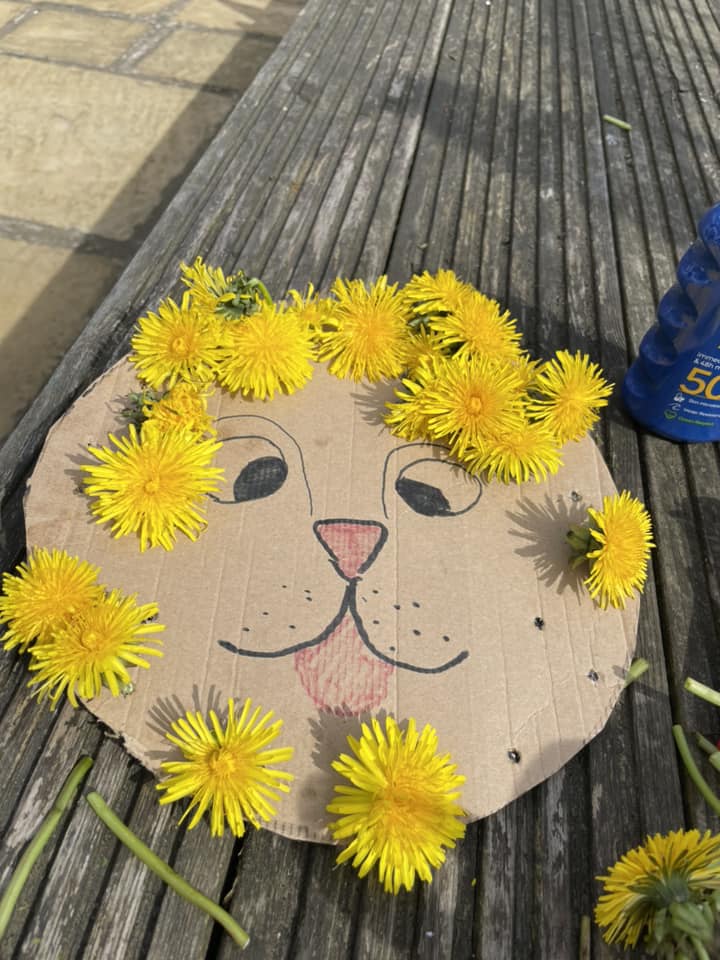 Color Drop Flower Activity
Kirsten shared this great flower activity idea with us in our Facebook group. She made flowers using cardboard tubes and filled them with cotton balls.
She then used colored water and droppers (I LOVE these droppers for toddlers) to color them. What a beautiful flower craft idea!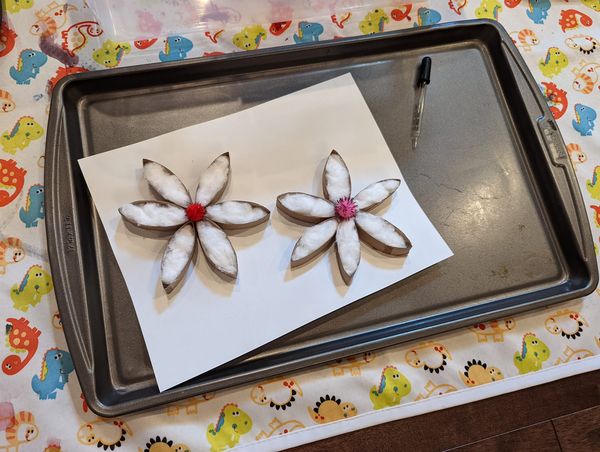 Painting with Crushed Flowers
Lisa shared this flower activity idea with us. You collect colorful leaves and petals and then crush them to release the color. You can then rub them onto the paper to 'paint' with them. So much fun!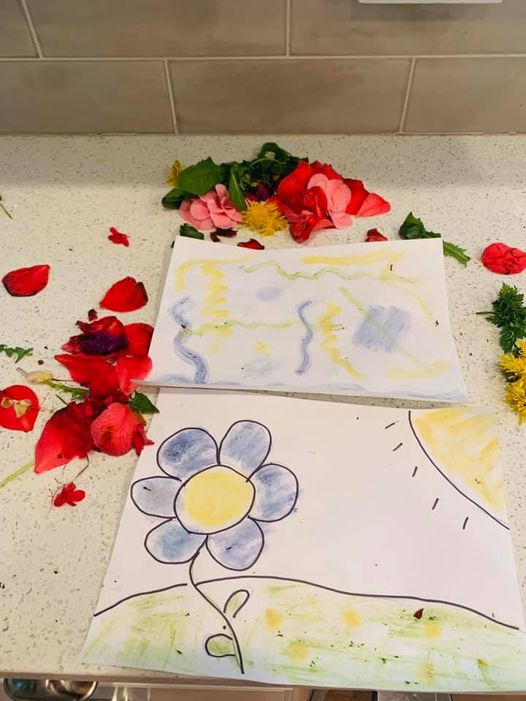 Fine Motor Flower Craft
Samantha shared this fun and easy fine motor activity idea using flowers. Punch holes into a cardboard box and thread flowers (real or fake) through them. So easy to set up and a really fun flower activity ideas for toddlers.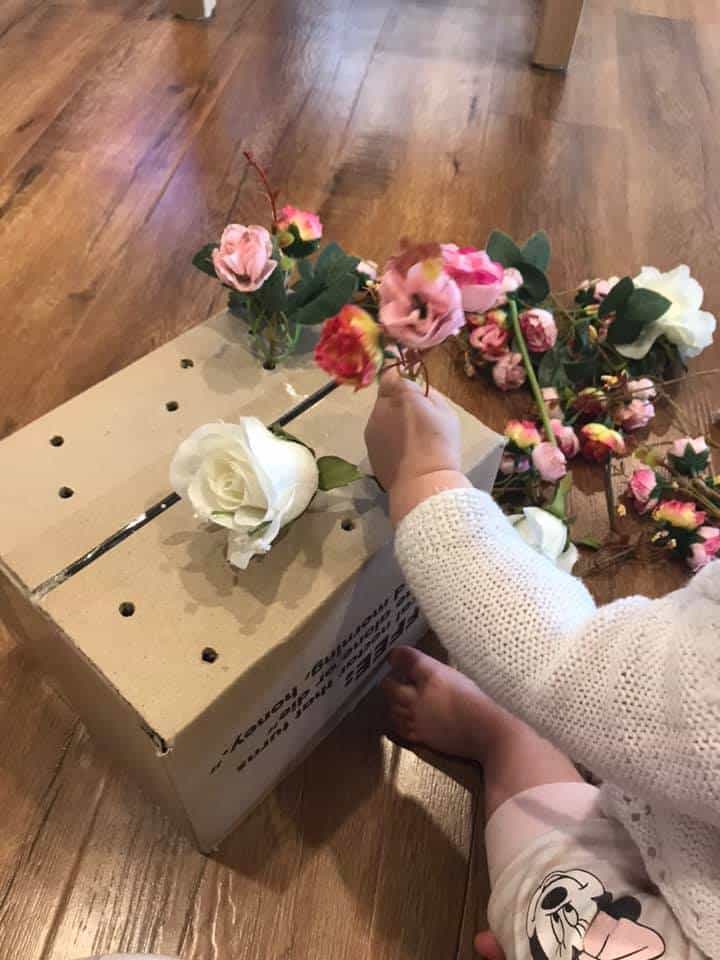 Egg Carton Flower Craft
This fun toddler flower activity was shared by Nadia from Nadia's Dayhome. She used old egg cartons cut into 4 to make the large flowers and single ones for the smaller flowers.
Decorate the flowers and add a green craft stick to finish off your flower.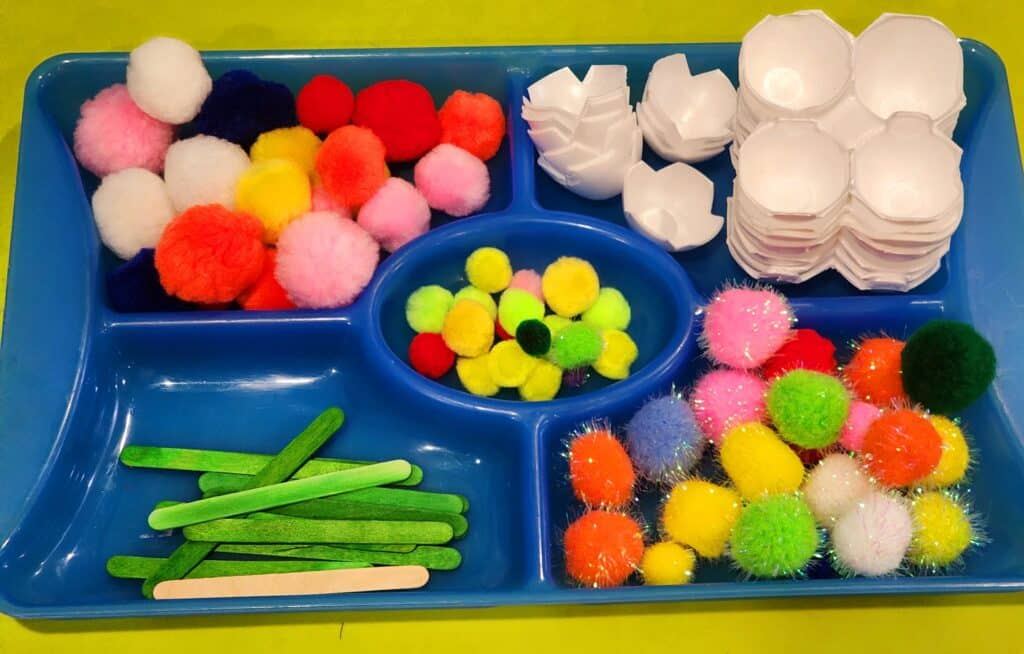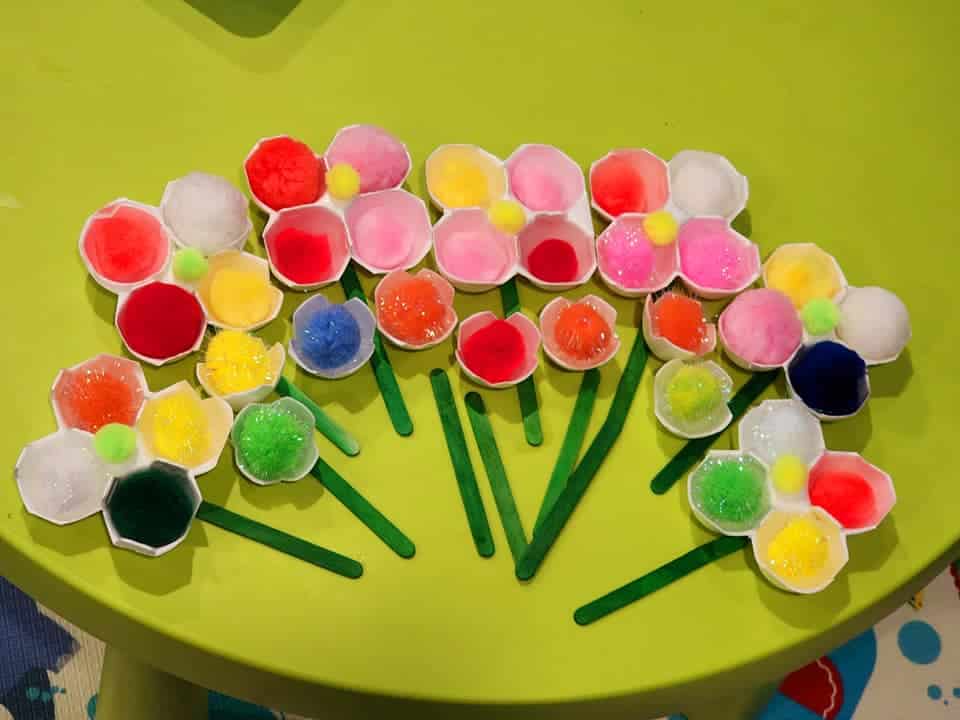 We would love to see your toddler activities. Why not join our Facebook group or follow us on Instagram for more ideas.
Follow us for more toddler activity ideas
Some more toddler activities you might enjoy are: