Are you looking for an easy craft for toddlers? This toddler cupcake liner flower craft is a fun summer toddler craft activity idea. This craft with paper liners is easy to set up to welcome summer while supporting toddlers' fine motor and creative skills.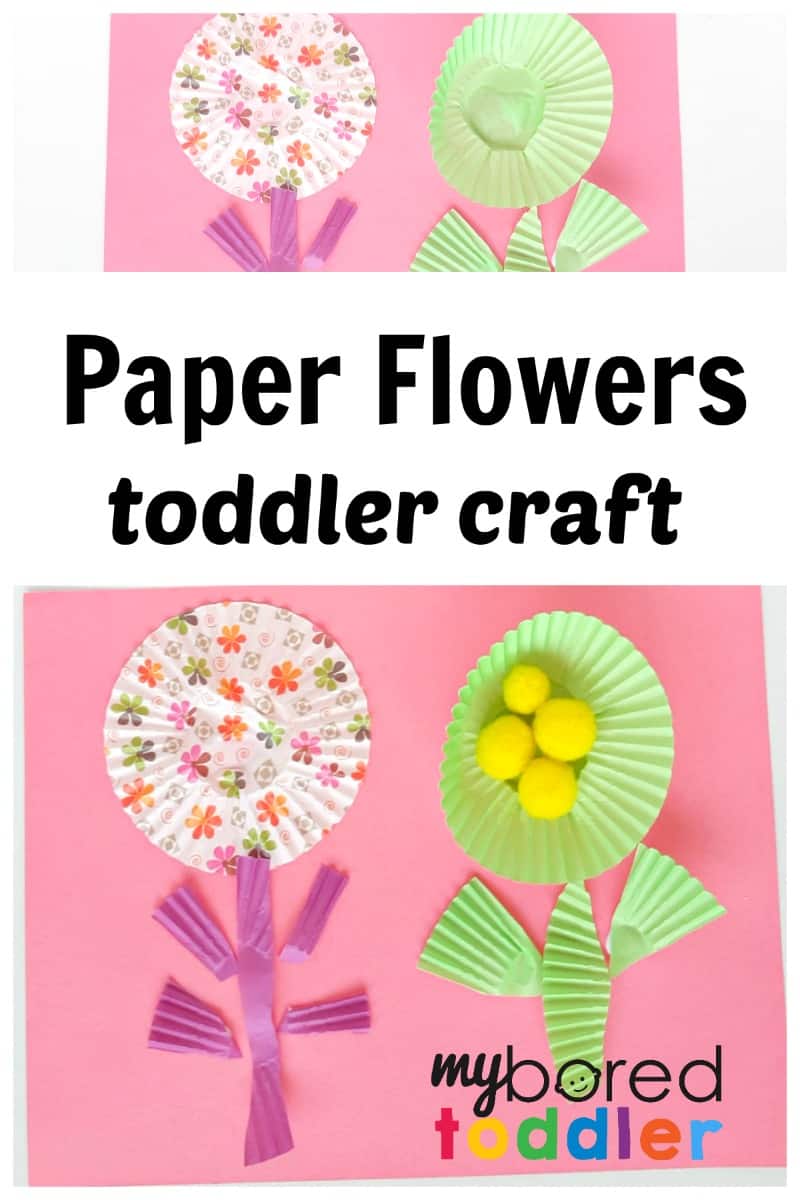 Paper Flowers Craft For Toddlers
The welcome change in weather starts in spring and continues into the summer season. Kids love to play outdoors, run in the fresh air, and pick lots of pretty flowers. This is also a great time of year to introduce flower crafts to explore the season while engaging fine motor and creative skills.
This paper flower craft uses colorful cupcake or muffin liners (baking cups) to make flowers.
We would love to see a photo of your paper plate craft - why not share it in our Facebook Group or over on Instagram (follow @myboredtoddler )
What you need for your paper flower craft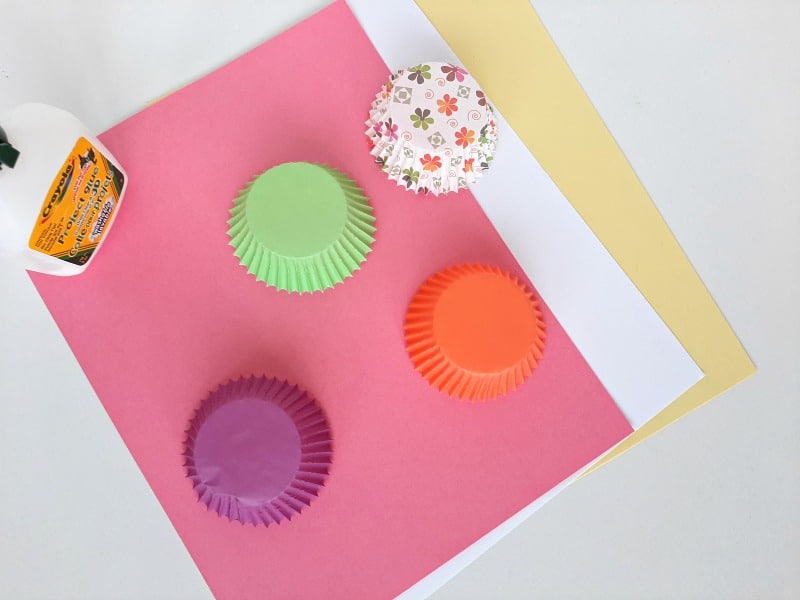 Muffin liners can be found in the grocery store, and usually come in a variety of colors. Use white school glue or a glue stick, whichever is easier for your toddler.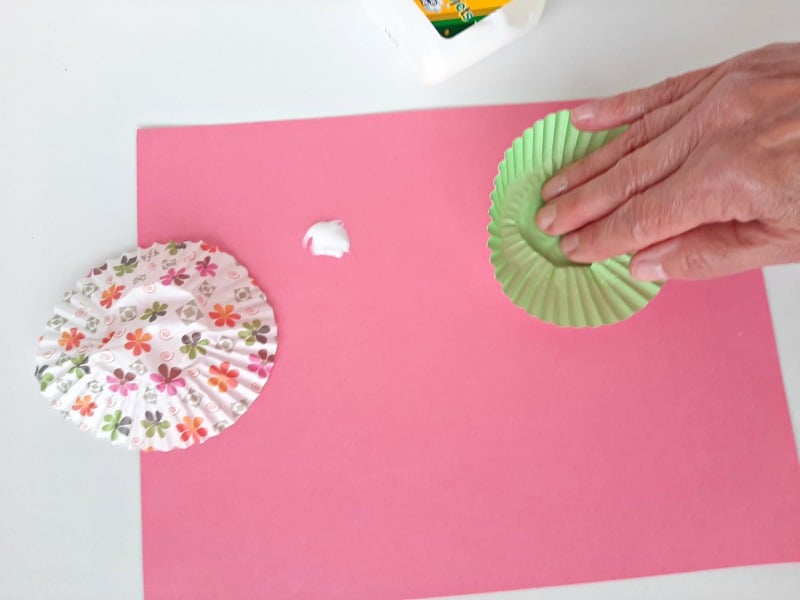 Show your toddler how to use your fingers or palm to flatten the liner. The liner doesn't have to be perfectly flat – it's fine if it pops up around the edges.
Put glue on the paper. Press the cupcake liner onto the glue. You can just glue the center, or put enough glue to cover the whole cupcake liner.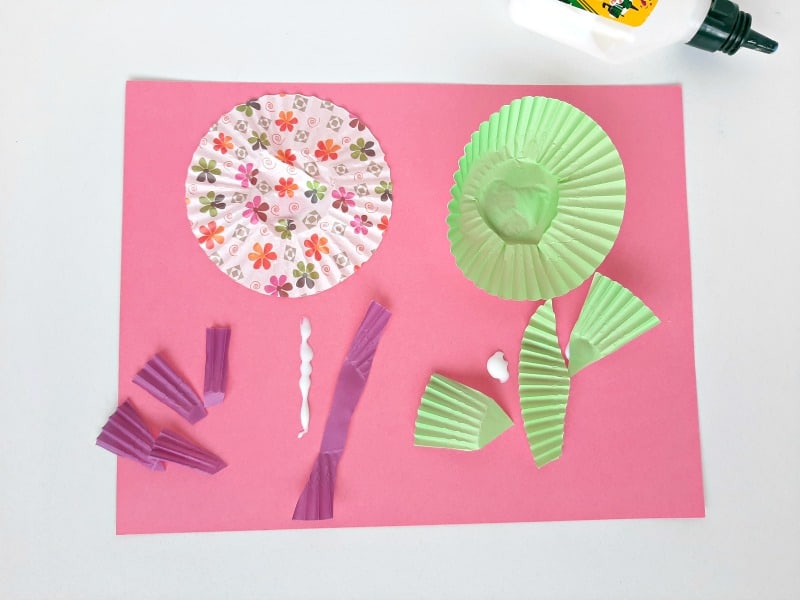 Cut up other cupcake papers for the stem and leaves.
Kids practice their scissor skills to cut out stems and leaves, and exercise cognitive, fine motor and creative skills to build the flowers.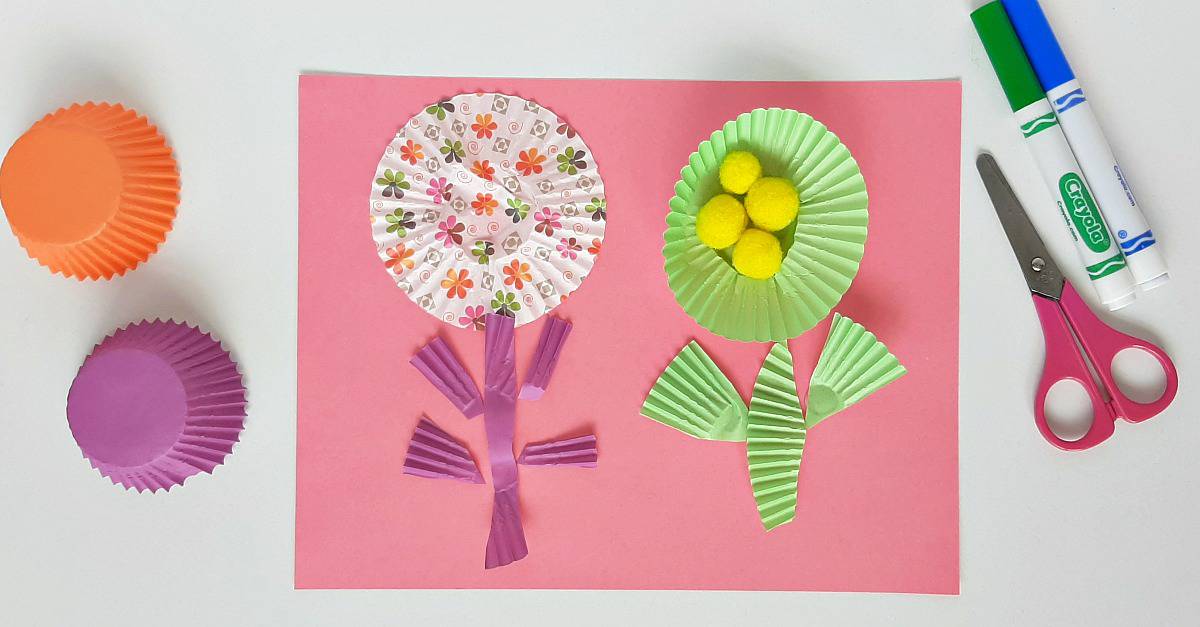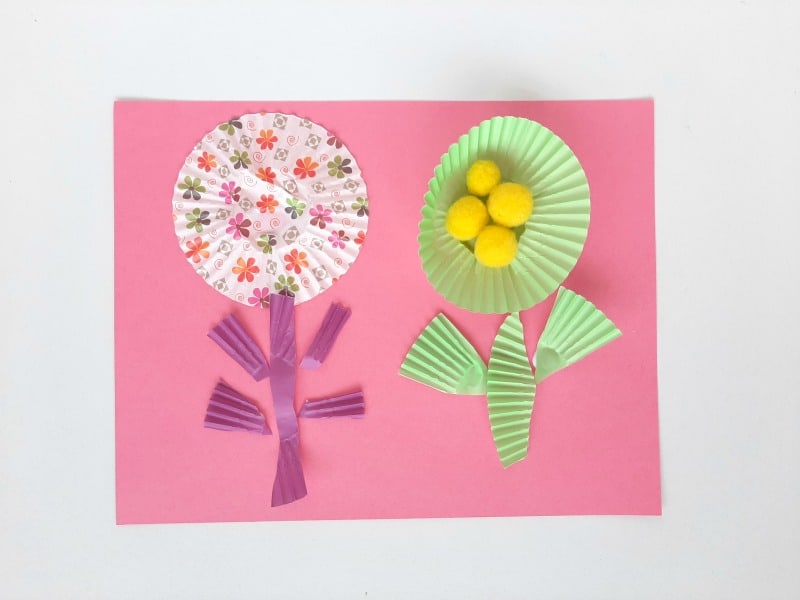 This is a fun creative art activity for toddlers. A paper cupcake liner is a simple craft option that prompts hands-on experimentation. They're fun to use in crafts with kids. They're easy to cut and glue. The ribbed edge and colors and designs promote endless options for making pretty flowers.
Be creative with the combination of shapes and colors. Use crayons or markers to add more options to the creative art play.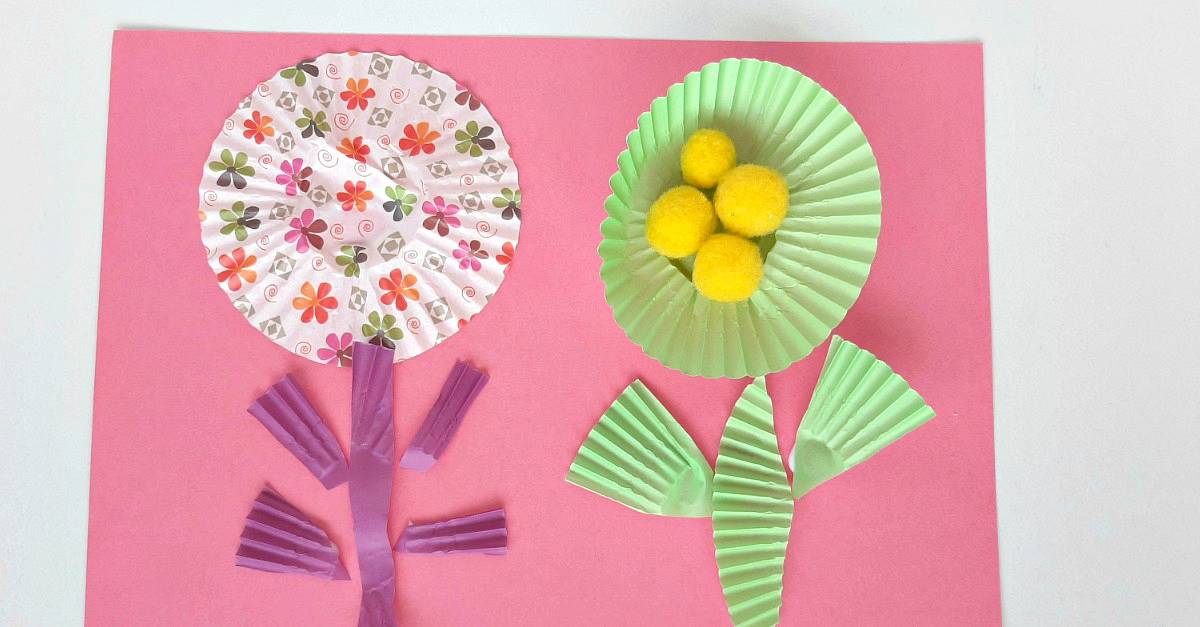 You can introduce other craft supplies if preferred – craft sticks, pipe cleaners, paper shapes, craft foam shapes, confetti or glitter.
Try to limit the number of options in order not to overwhelm your toddler. Fine motor skills, creative skills and thinking skills can be engaged with just a few choices.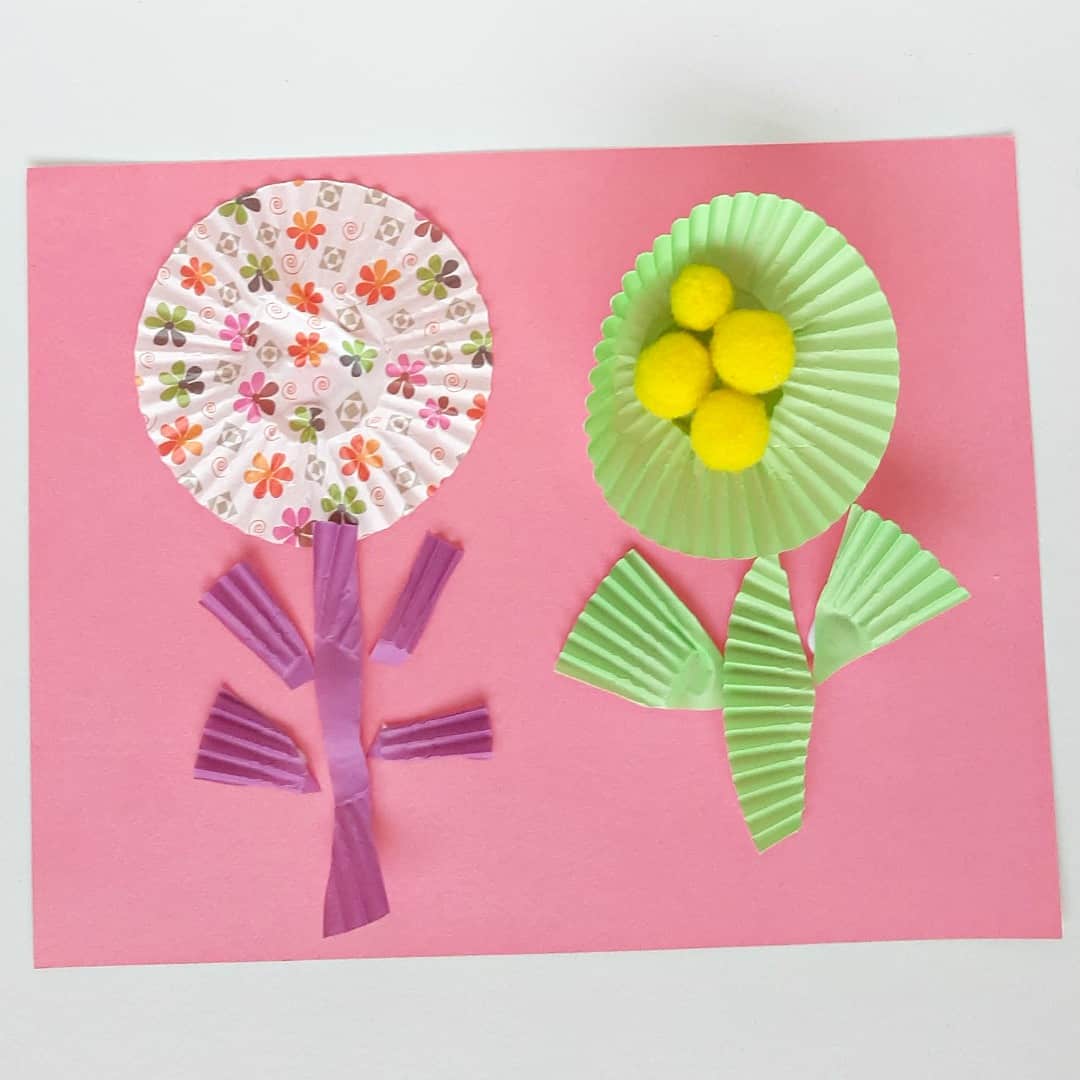 Start off the summer with this fun flower craft. Its ease of setup and support of early learning skills combine to provide hands-on creative fun for grownups and kids.
If you enjoyed this toddler craft idea then you might also like: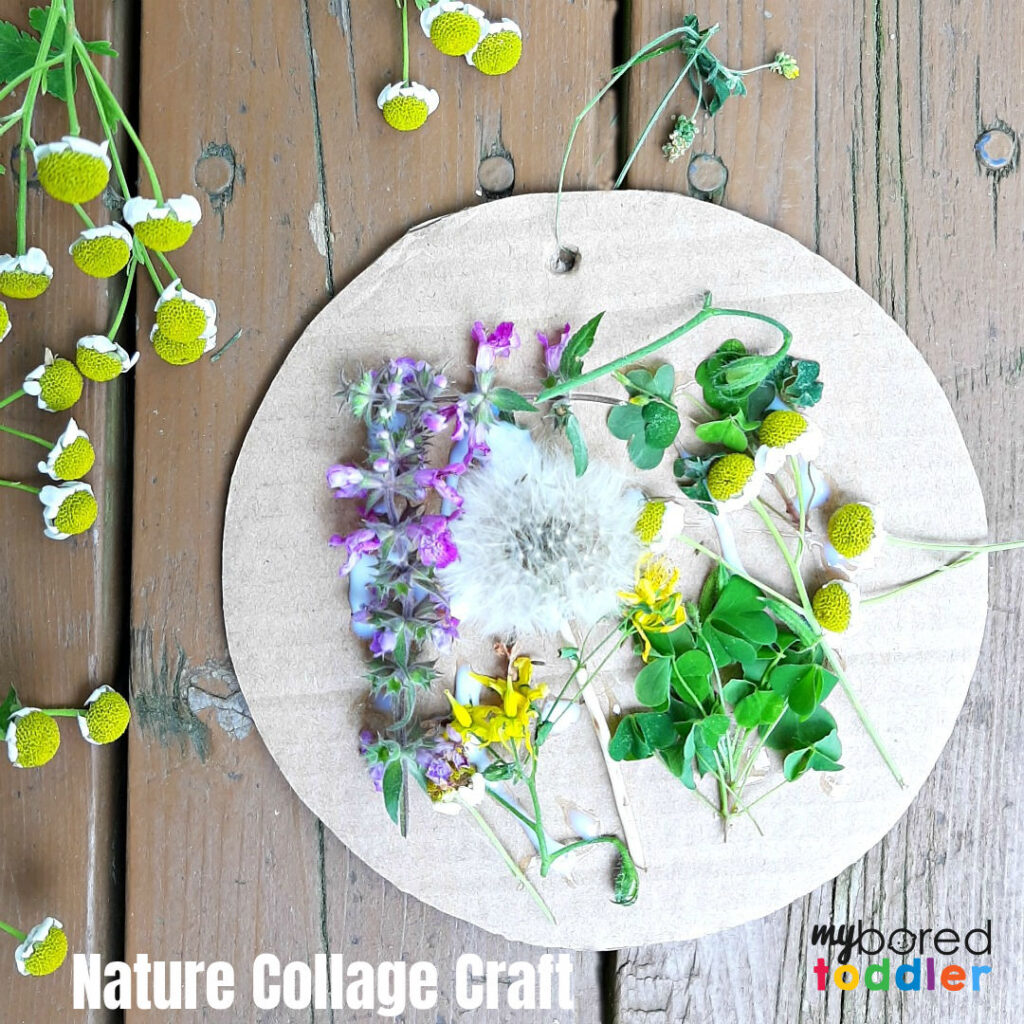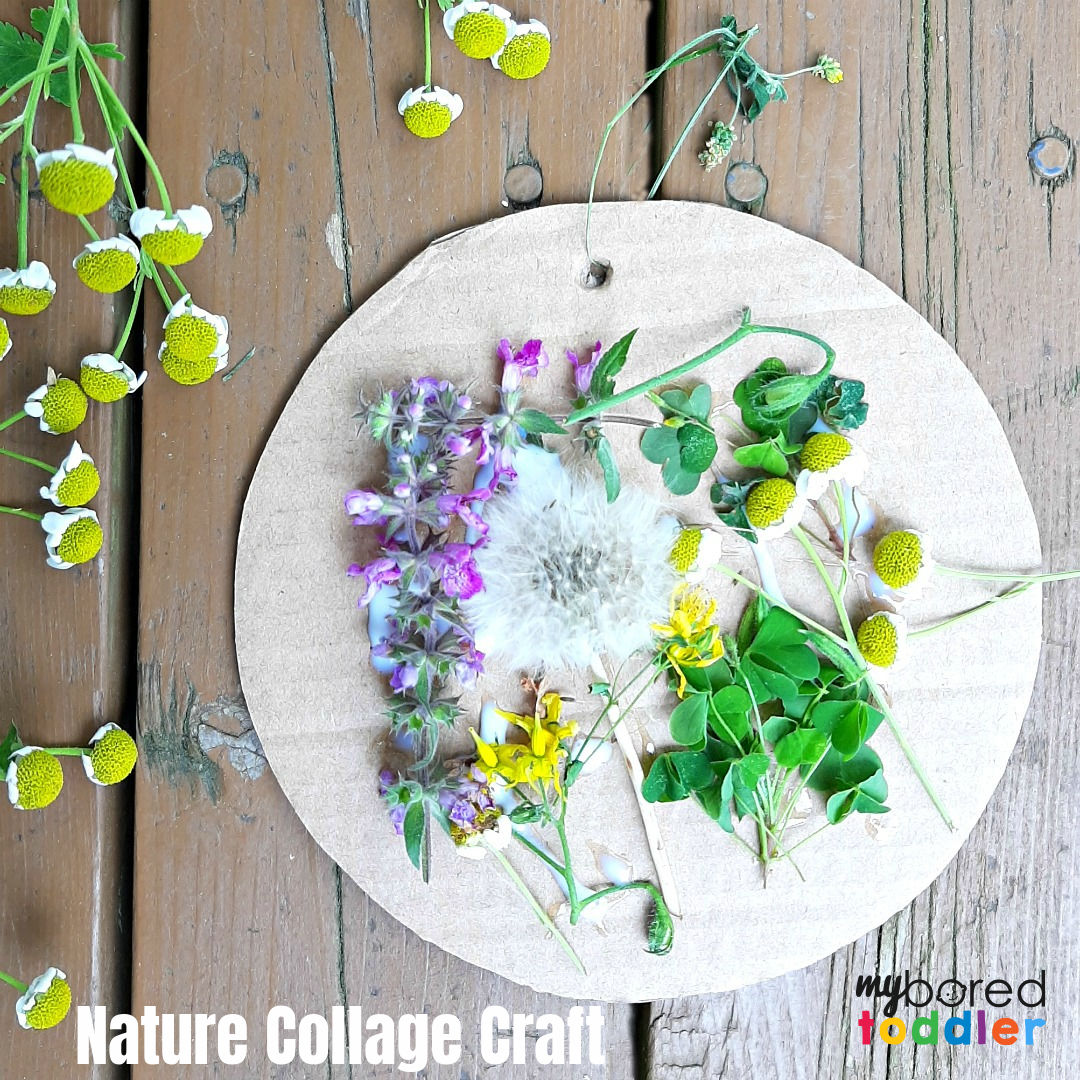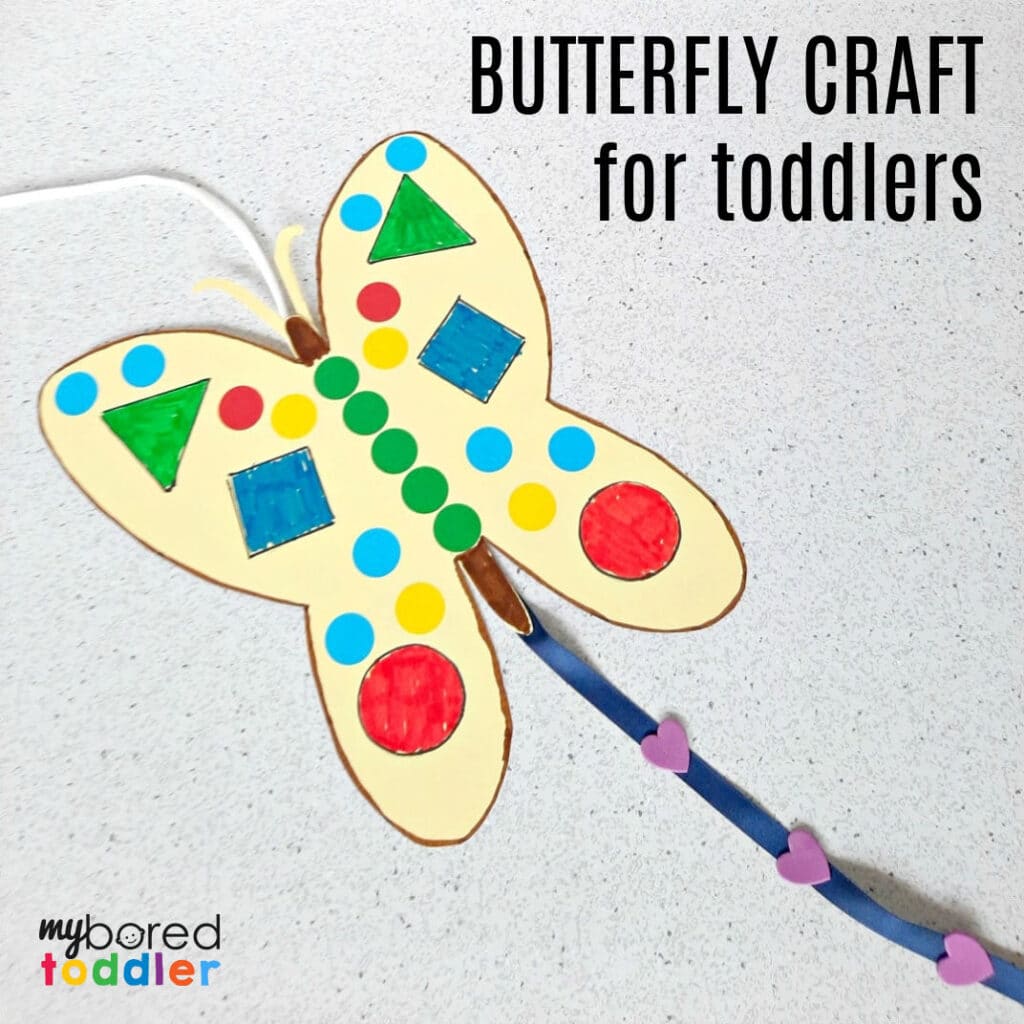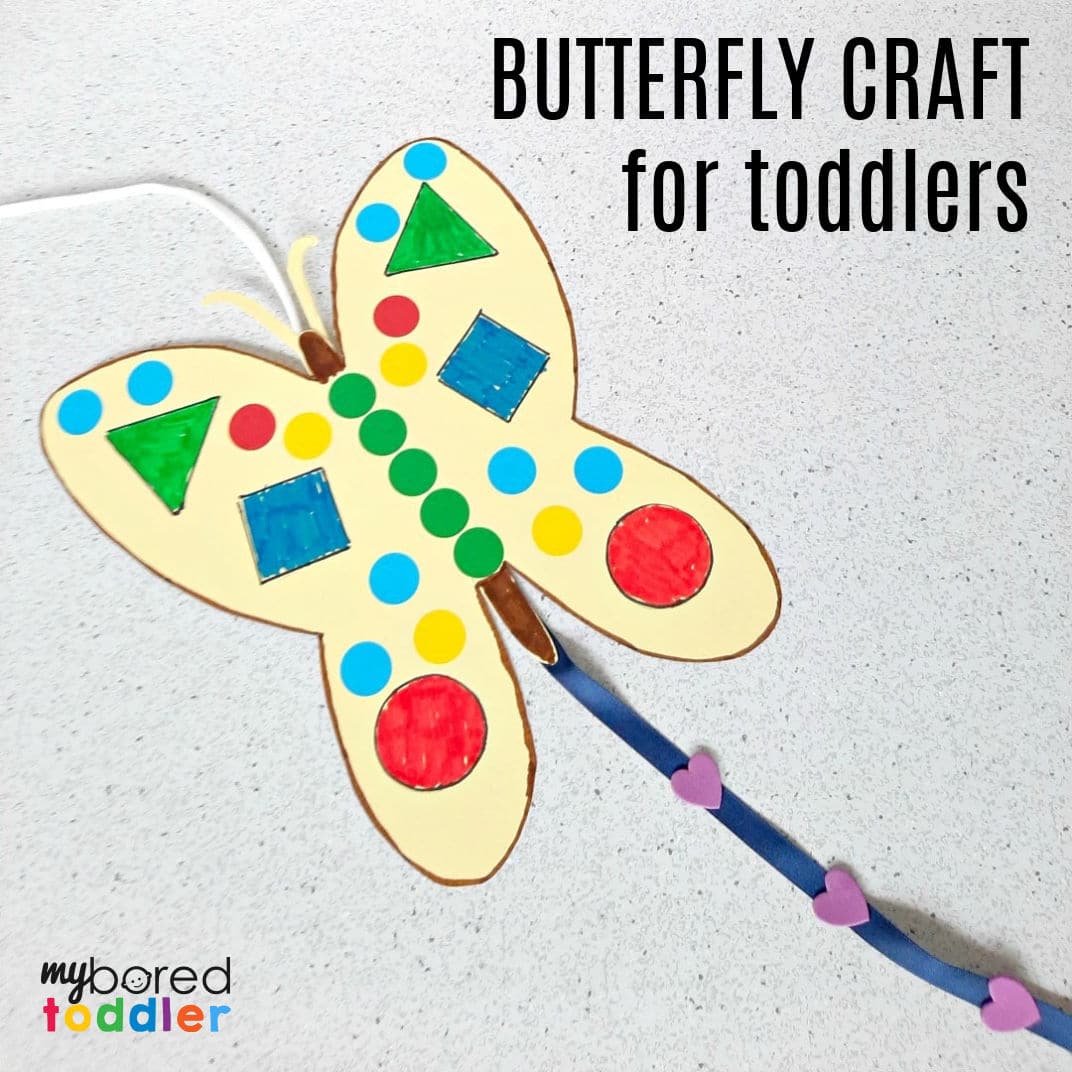 About the Author
Heather is a former preschool teacher and founder of preschooltoolkit.com, a website providing early learning resources for teachers and parents. She focuses on creating fun crafts and activities that engage developmental skills while promoting hands-on learning through play. Follow her on Facebook, Pinterest, Twitter, Instagram