This fun collection of winter activities for toddlers will keep your toddler busy during those cold winter days.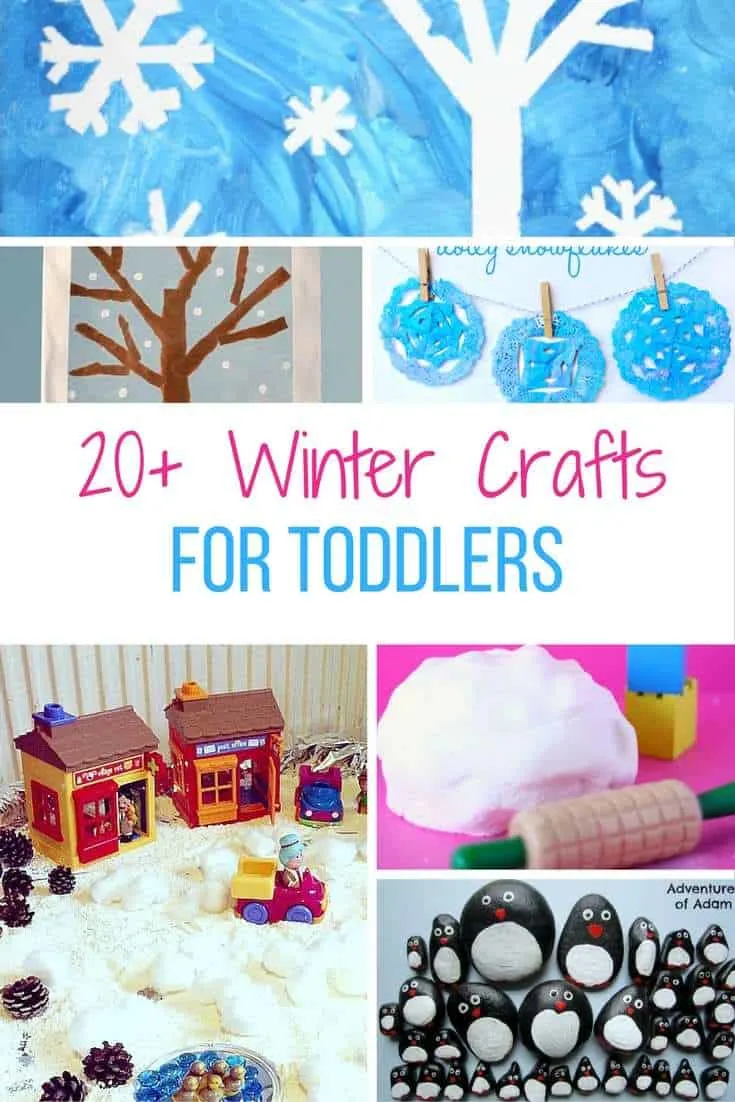 Winter Toddler Activities
Are you looking for Winter activities for toddlers? There are so many great winter activities to choose from and 'we've found some of the best winter crafts for you.
Our lovely Facebook group members have shared some of their favorite winter toddler activities for toddlers and they were too good not to share!
Winter Paper Plate Wreath Craft
Amanda shared this fun winter toddler craft with us.
Use a paper plate (cut out the middle) and add any white stickers and items you may have. You can see that she has used white sticky bows, sticky beads, white pom poms and white snowflake foam stickers.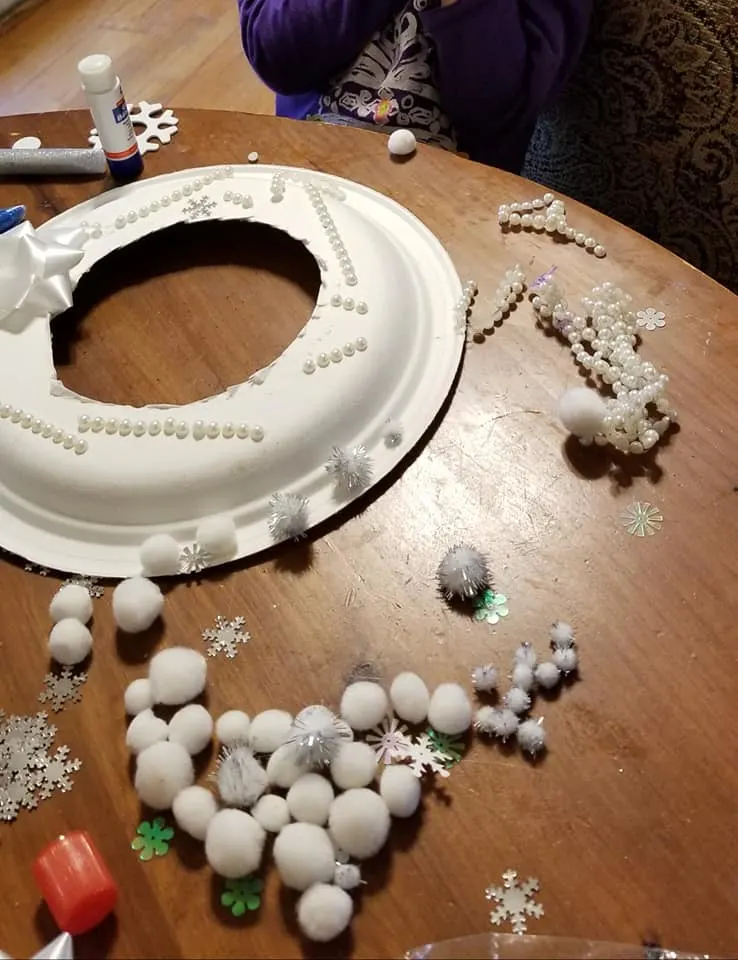 Mess Free Winter Painting Craft
Another fun Winter toddler activity shared by Amanda is this mess free canvas painting.
Simply place a small canvas (you can get packs cheap from Amazon HERE) in a large Ziplok bag with some winter colored paints and glitter.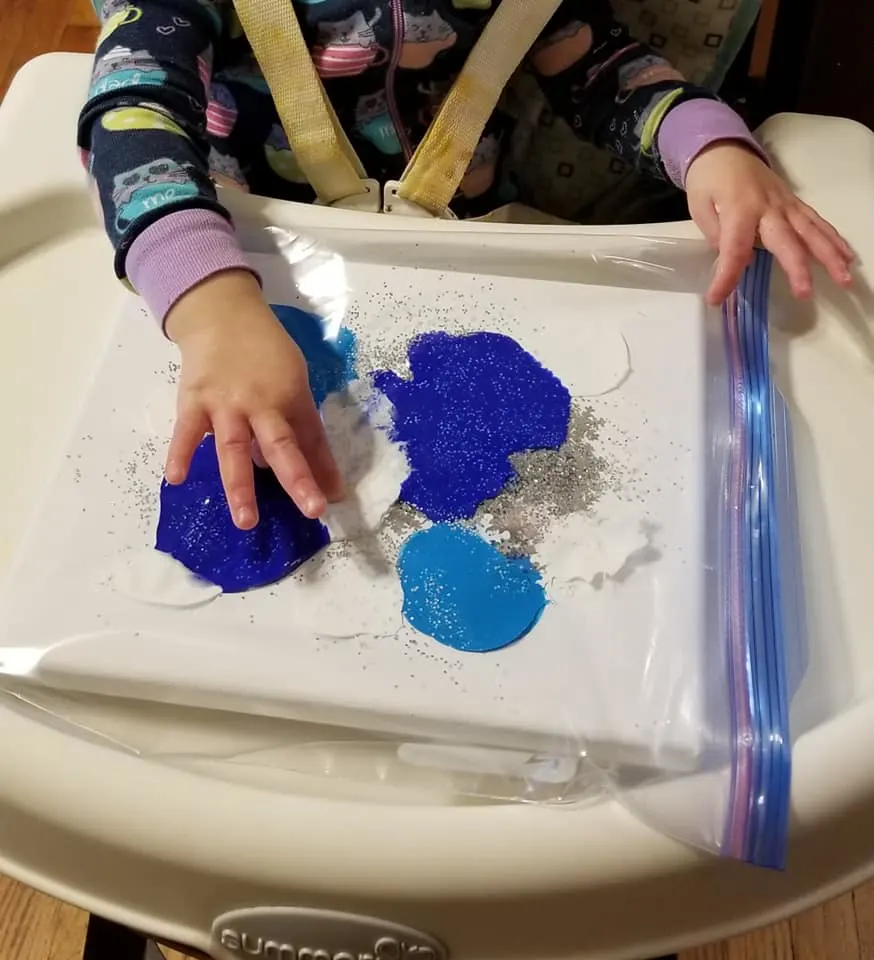 Sticky Back Snowman - Easy Winter Toddler Craft
Christine shared this fun toddler winter craft idea. She used sticky back paper to make a snowman and then her toddler stuck the cotton balls onto it.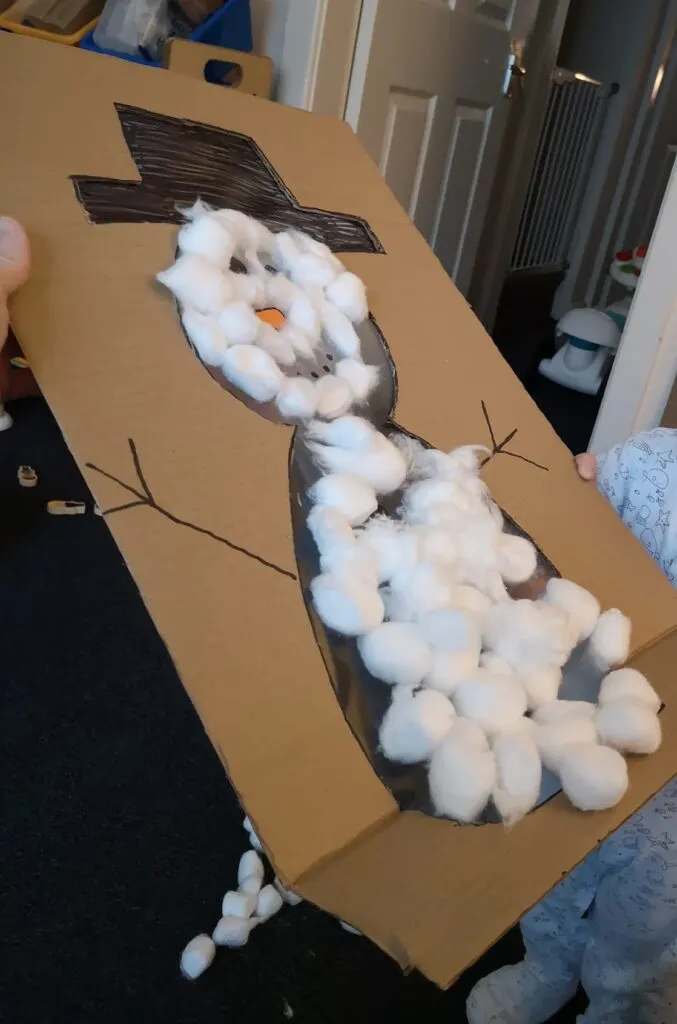 Snowman Winter Craft Activity
Jaysicca shared this fun snowman toddler craft idea - she drew snowmen and then had her toddlers stick on items to 'make' the snowman.
For this activity you could use glue or sticky back paper.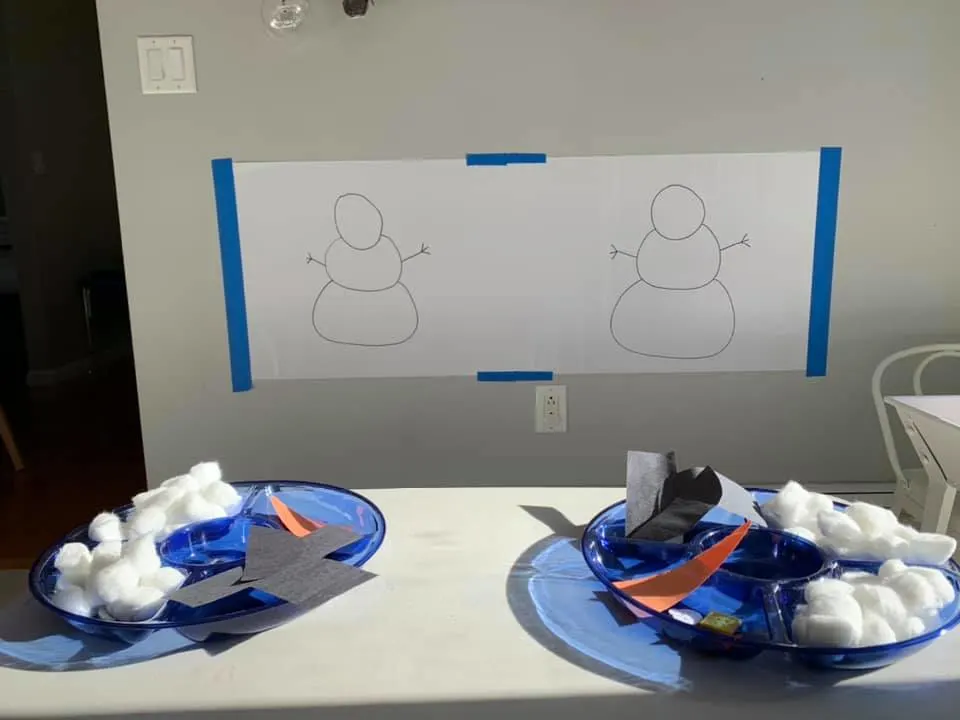 Isn't the finished result fun! This would be a fun winter craft for a toddler playgroup or playdate too.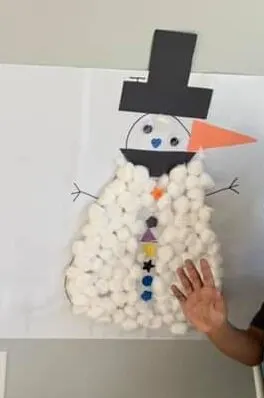 Painting Snow
Sarah set up this fun snow painting activity. She used real snow (you can find more fun real snow activity ideas HERE) and used water mixed with food coloring for the paint.
Using a spray bottle is a lot of fun and this activity would also work well with dabbers like these.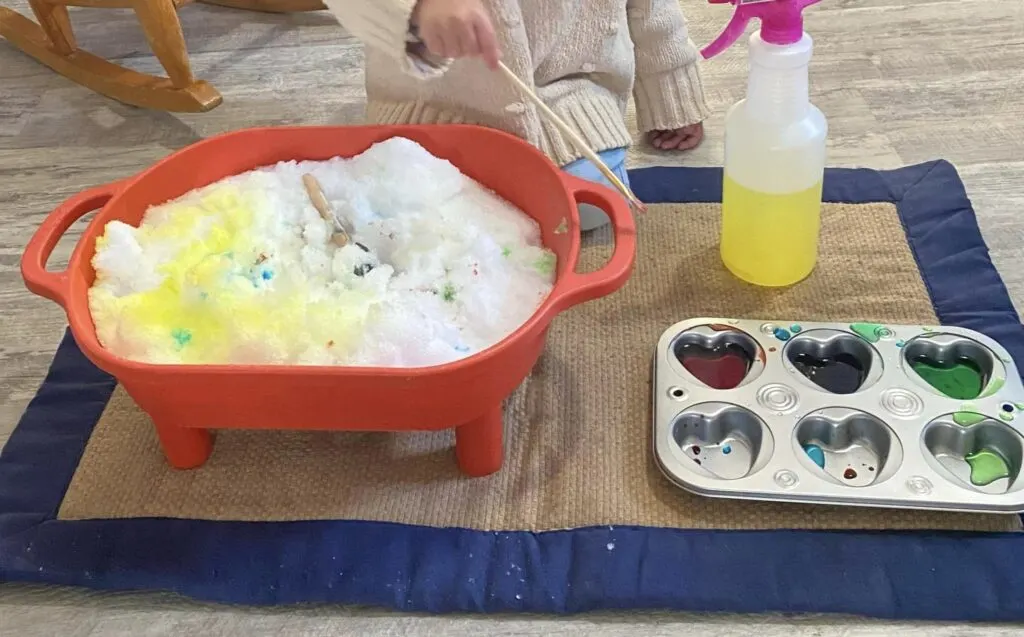 Foam brushes work well too (you can get a good toddler sized set here).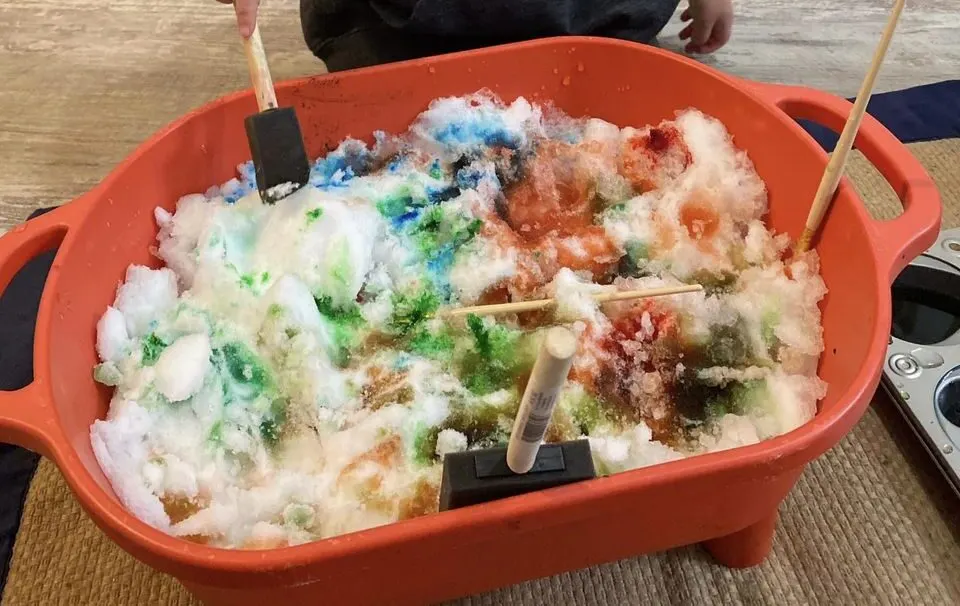 Real Snow Winter Sensory Bin for Toddlers
Lisa made a simple winter sensory bin using real snow. If you don't have real snow, artificial snow works well too.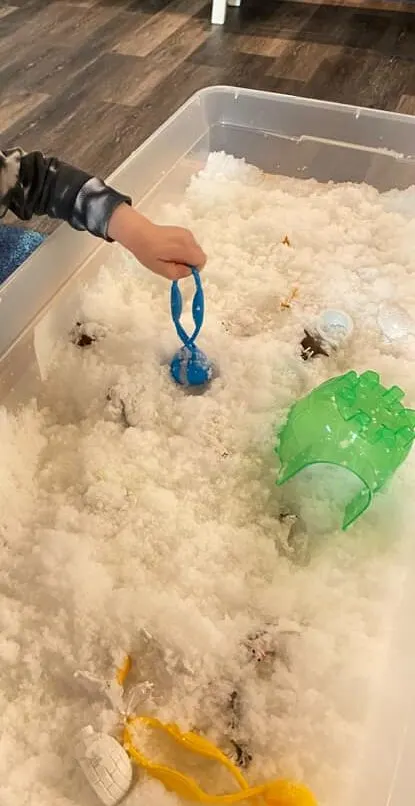 Ice Sensory Bin
Lisa also shared her ice sensory bin too!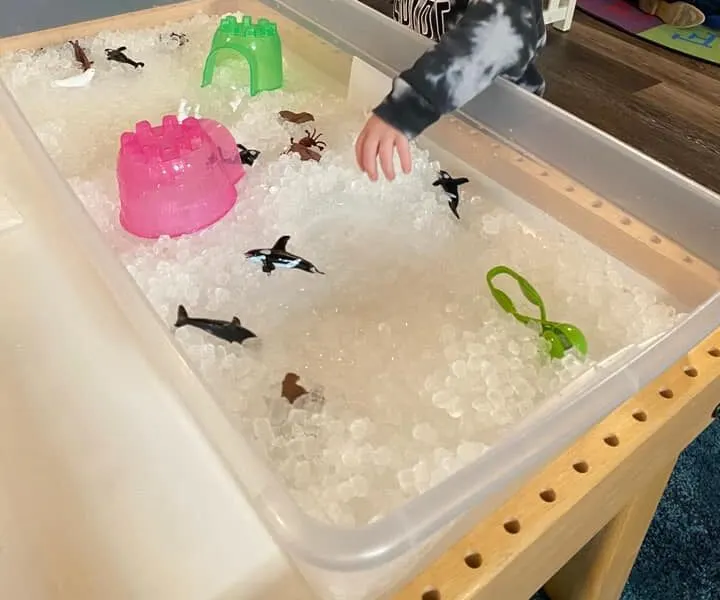 Hot Chocolate Small World Play
Sylvia shared this fun toddler winter activity idea with us - a hot chocolate small world play.
She used cocoa pops as the base and added some marshmallows (supervision required with these) and pretzels. If you ask nicely at coffee shops they'll often give you a few empty cups to use too.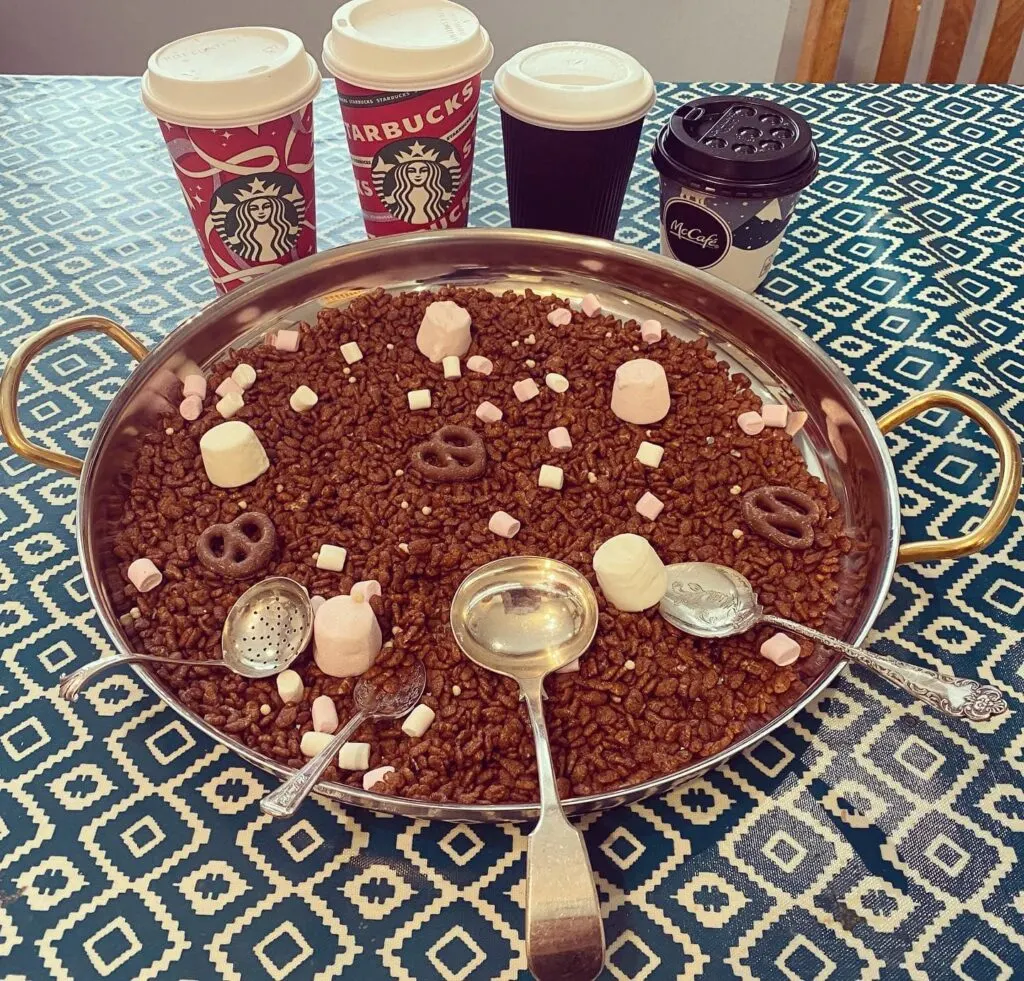 Snowman Sensory Tray
Rachel was very creative making this inviting snowman themed sensory play tray - I'm very impressed how it looks!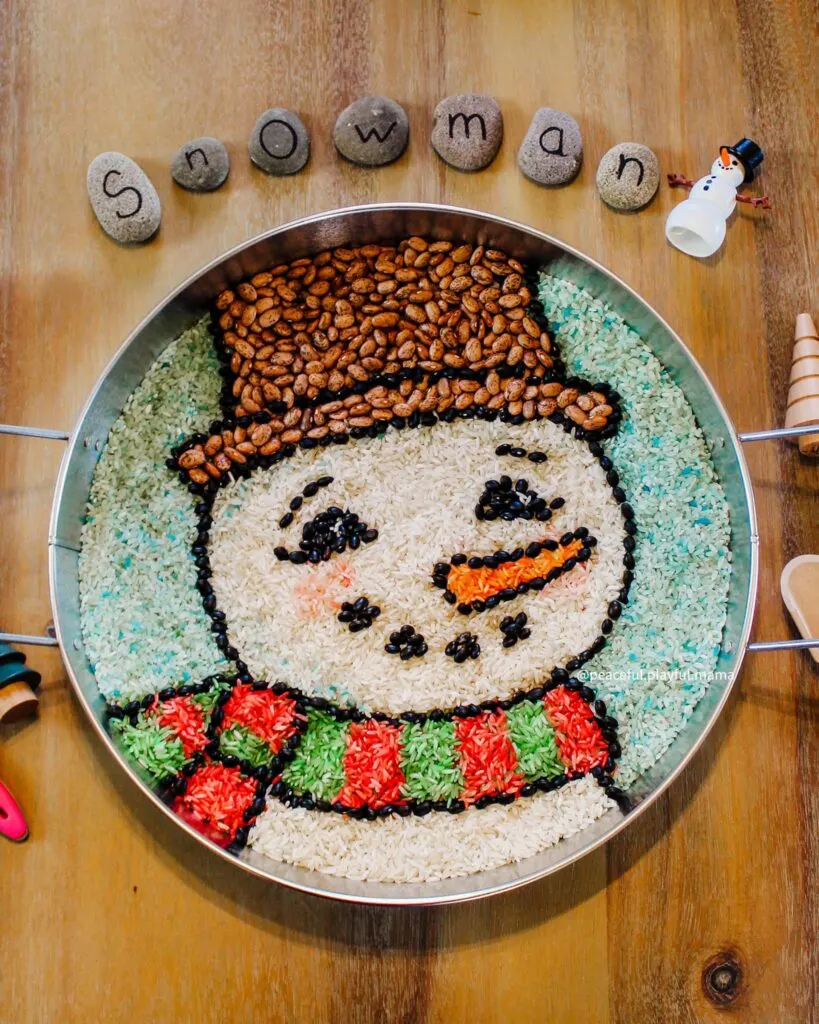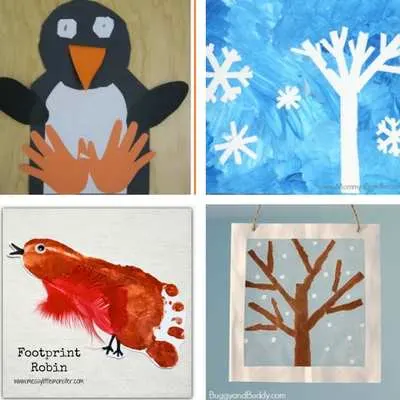 Waddling Handprint Penguin from Rubber Boots and Elf Shoes
Tape Resist Snowflake - Mommy's Bundle
Footprint Robin - Messy Little Monster
Winter Tree Sun Catcher - Buggy and Buddy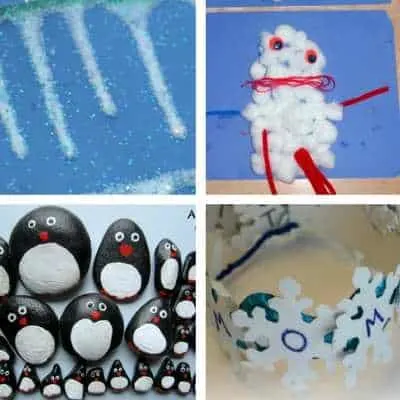 Easy Icicle Painting- Mommy's Bundle
Snowman Craft - Gift of Curiosity
Penguin Story Stones - Adventures of Adam
Snowflake Crown - Me Plus 3 Today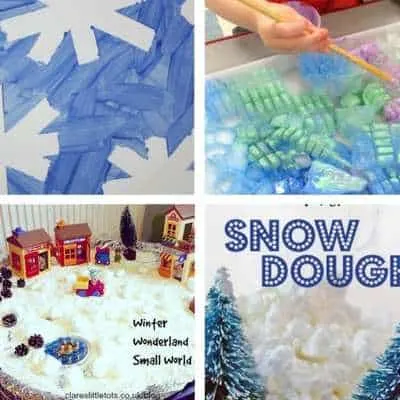 Winter Snowflake Painting from Little Bins for Little Hands
Painting Ice from Pocket of Preschool
Winter Wonderland Small World Play from Clare's Little Tots
Winter Snow Dough from Gift of Curiosity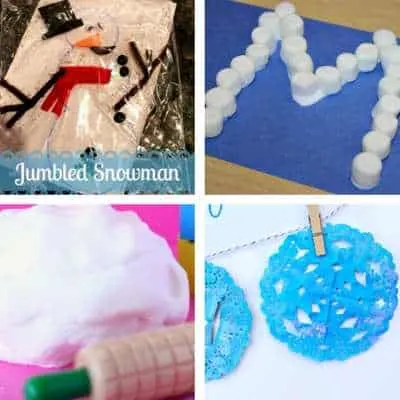 Jumbled Snowman from Playground Parkbench
Marshmallow Names from Fun-A-Day
Snow Play Dough from PreK-Pages
Water Color Doily Snowflakes from Crafty Morning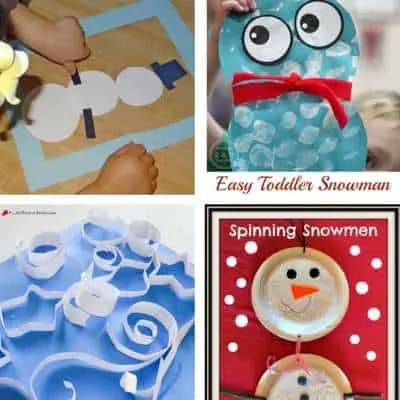 Sticky Paper Snowman Craft from Gift of Curiosity
Easy Snowman Craft - Teaching 2 and 3 year olds
Snowy Paper Collage - A little Pinch of Perfect
Spinning Snowmen - Sun Hats and Wellie Boots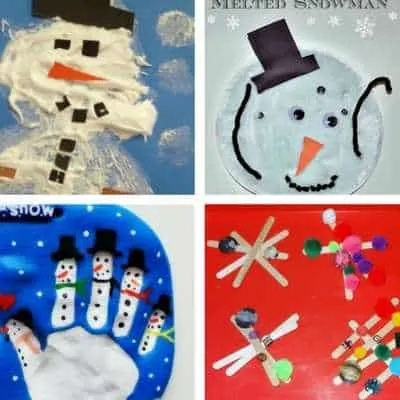 Puffy Snowmen - Encouraging Moms at Home
Puffy Paint Paper Plate Snowman - Artys Momma
Snowman Ornament Keepsakes - Learning and Exploring Through Play
Open ended Snowflakes - Gift of Curiosity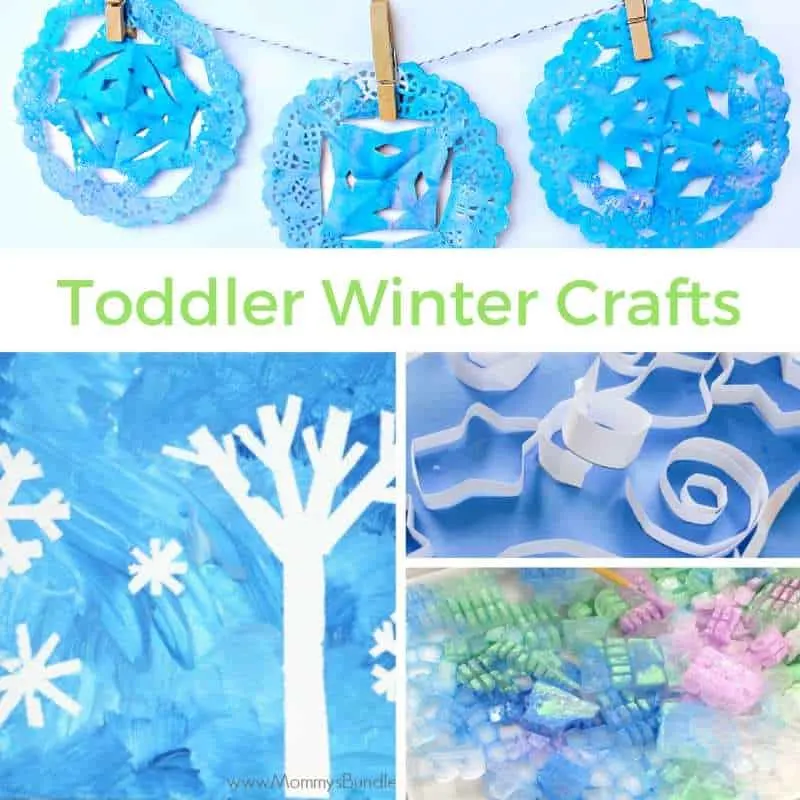 If you want to keep your toddler busy makes sure you subscribe to our weekly newsletter and follow us on Facebook, Twitter , Instagram and Pinterest
If you enjoyed these activities for toddlers you may also like Winter Sensory Play Ideas for Toddlers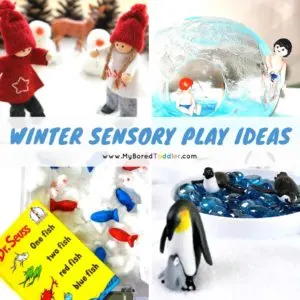 or Snowman Crafts for Toddlers