There are so many pretend play ideas for toddlers out there. A toddler's imagination is a brilliant thing and one of the ways that they learn is through pretend play (sometimes called dramatic play). You're probably already encouraging this kind of play at home, but if you're looking for some ways to extend on the pretend play, we've got some ideas for you.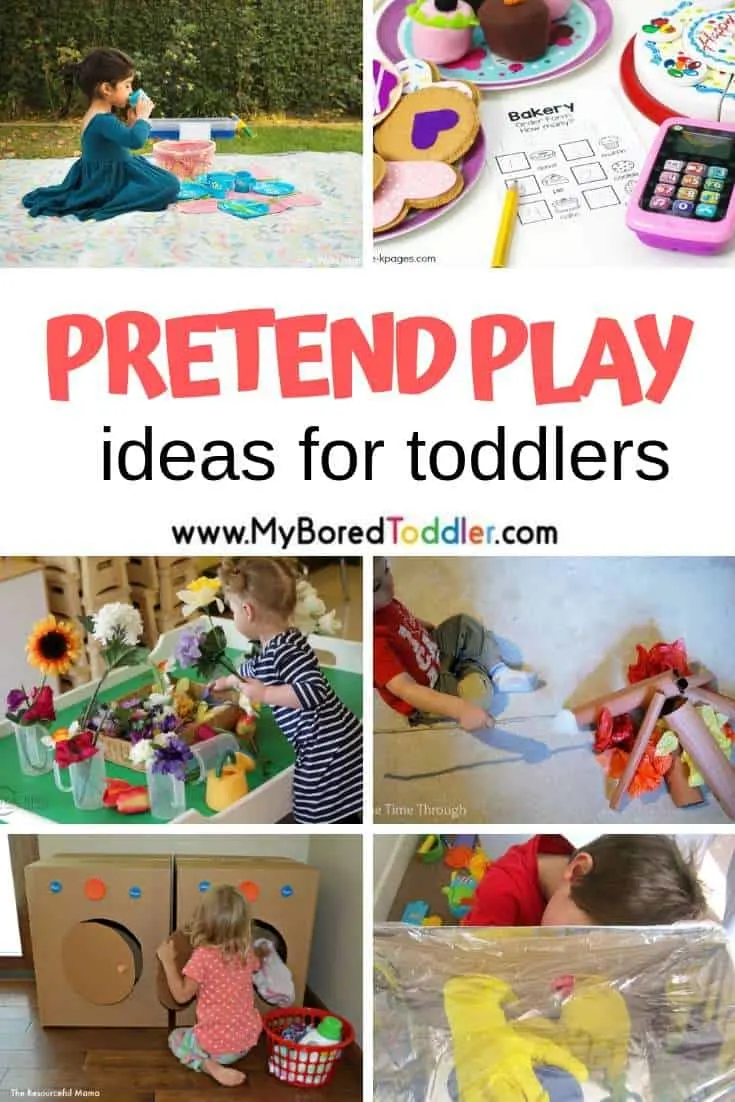 Pretend Play Ideas for Toddlers (that you can do at home)
Why is pretend play important for toddlers?
Did you know that research has shown that "pretend play and that pretend play in childhood affects the development of creativity in adulthood." There is so much research out there that talks about the benefit of pretend play, especially for the toddler age group. Pretend play can be as simple as pretending to answer a toy phone, or a more complex setup like playing restaurants at home. You'll notice that most toddlers will naturally engage in pretend play but there are ways we can encourage this more.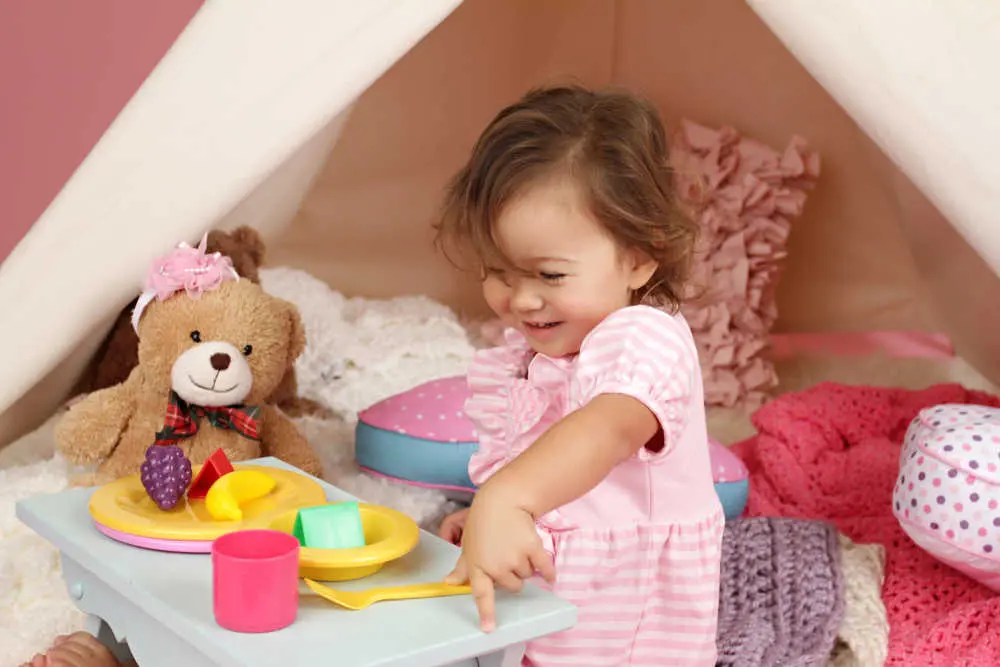 Here are just a few of the many benefits of encouraging pretend play for toddlers. For a more in-depth read about the importance of pretend play THIS article from Psychology Today is worth a read.
Increased language skills - increased vocabulary including expressive and receptive skills
Pretend play encourages a child to express their feelings more
Taking on different roles allows them to see the world from different perspectives (which leads to an increase in self regulation, communication and empathy)
Pretend play while young sees a correlation with increased imagination, creativity and curiosity as they get older
How do you encourage pretend play at home?
Talk to your child when you are out and explain what is happening while you're in different situations - the shops, the bank, on the bus etc. You'll find that they will naturally start to recreate these scenes in their play.
Read lots of stories! I'm sure you're doing this anyway, but often the pretend play that children naturally engage in replicates the stories that they have been read. Now while you won't see this in younger toddlers immediately, by two and three years old they'll definitely start to do this. If you need some great toddler book recommendations you can find our favorites HERE.
Play with them - pick up the pretend phone, order the pretend food. Join in and get involved!
Do I need lots of toys to encourage pretend play with my toddler?
No! While there are some great toys out there, if they are not in your budget don't stress about it. While it's nice to have the gorgeous play kitchen, some pots and pans on a table with some plastic plates will still do the job just as well. If you do want to buy some items
What pretend play toys do you recommend for toddlers?
If you are keen to go out and purchase some toys for pretend play, I highly recommend the following
These are the main two that I would start with and then follow your child's interests to see what else would work. Second hand stores and dollar stores are great places to pick up items for toddler pretend play too.
Now let's get inspired with these fun at home pretend play ideas for toddlers! If you try one of these, or do an activity of your own I would love to see a photo. Share it on Instagram (tag @myboredtoddler and use #myboredtoddler) or share it in our Facebook Group.
Pretend play ideas for toddlers at home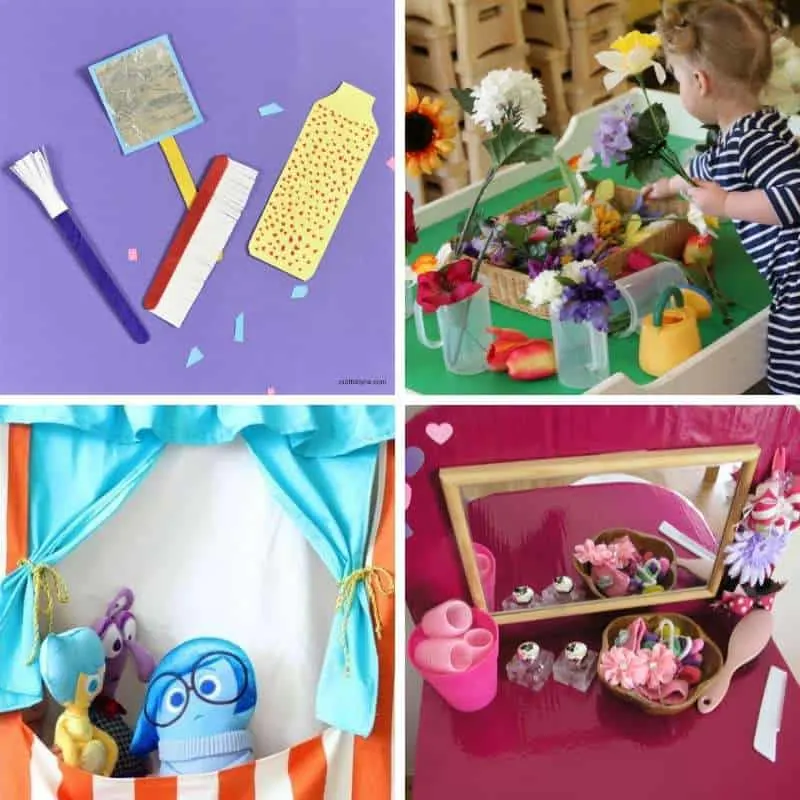 Popsicle Stick Vanity Set for Pretend Play - Crafts by Ria
Flower Market Dramatic Play - Teaching 2 & 3 Year Olds
DIY Doorway Puppet Theatre - Gluesticks
Pretend Play Hair Salon - Childhood 101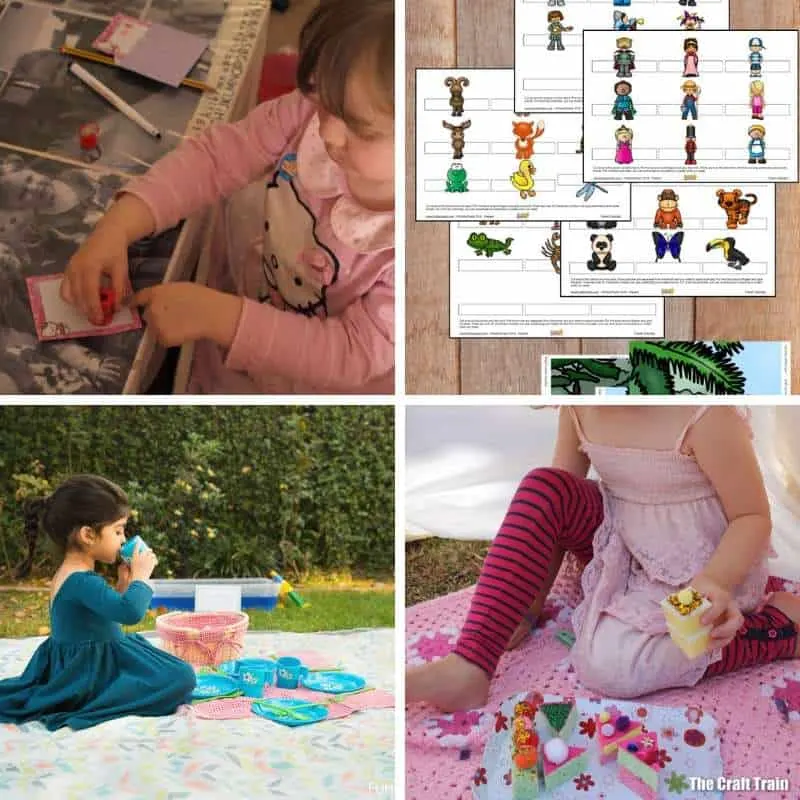 Postman Games for Kids - Here Come the Girls
Printable Finger Puppets for Pretend Play - Kiddy Charts
Picnic Pretend Play - Fun with Mama
Easy Glitter Sponge Cakes for Pretend Play - The Craft Train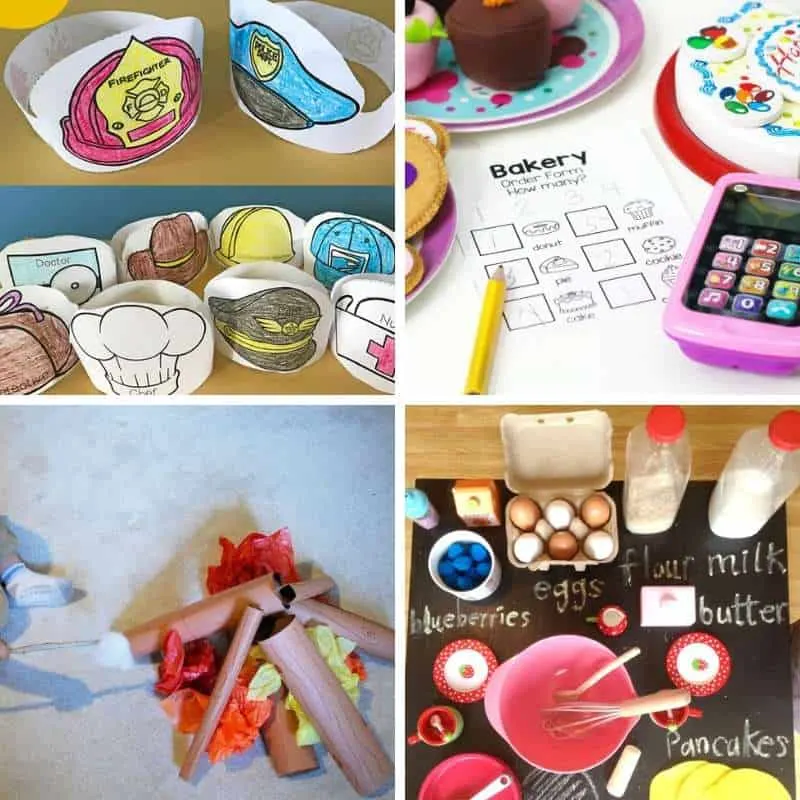 Community Helpers Printable Paper Hats - Totschooling
Bakery Pretend Play Set - Pre-K Pages
Rainy Day Campfire Pretend Play - One Time Though
Pancake Pretend Play - The Imagination Tree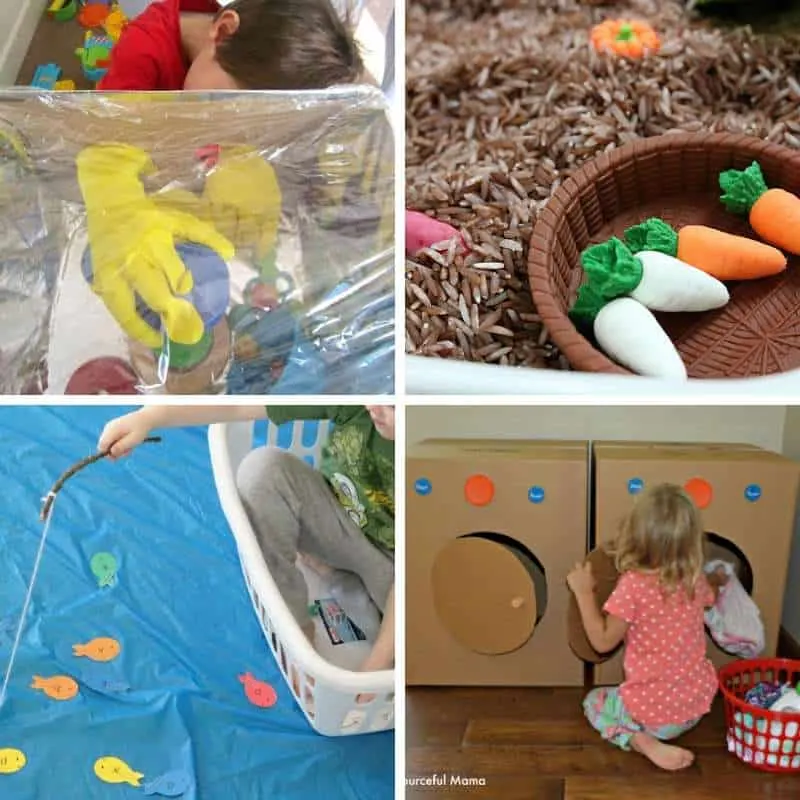 Astronaut Pretend Play - Best Toys 4 Toddlers
Vegetable Garden Pretend Play - No Time for Flash Cards
Alphabet Fishing Activity - Fun Learning for Kids
Laundry Day Pretend Play - The Resourceful Mama
Don't forget to share your own pretend play ideas! Share it on Instagram (tag @myboredtoddler and use #myboredtoddler) or share it in our Facebook Group.
Some other toddler activities that you might enjoy are:
Toddler Activities to Do at Home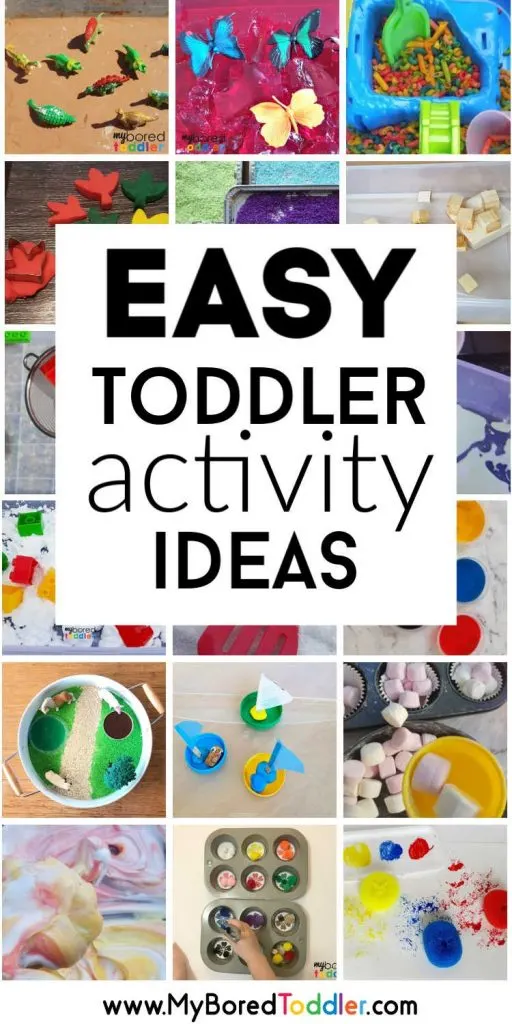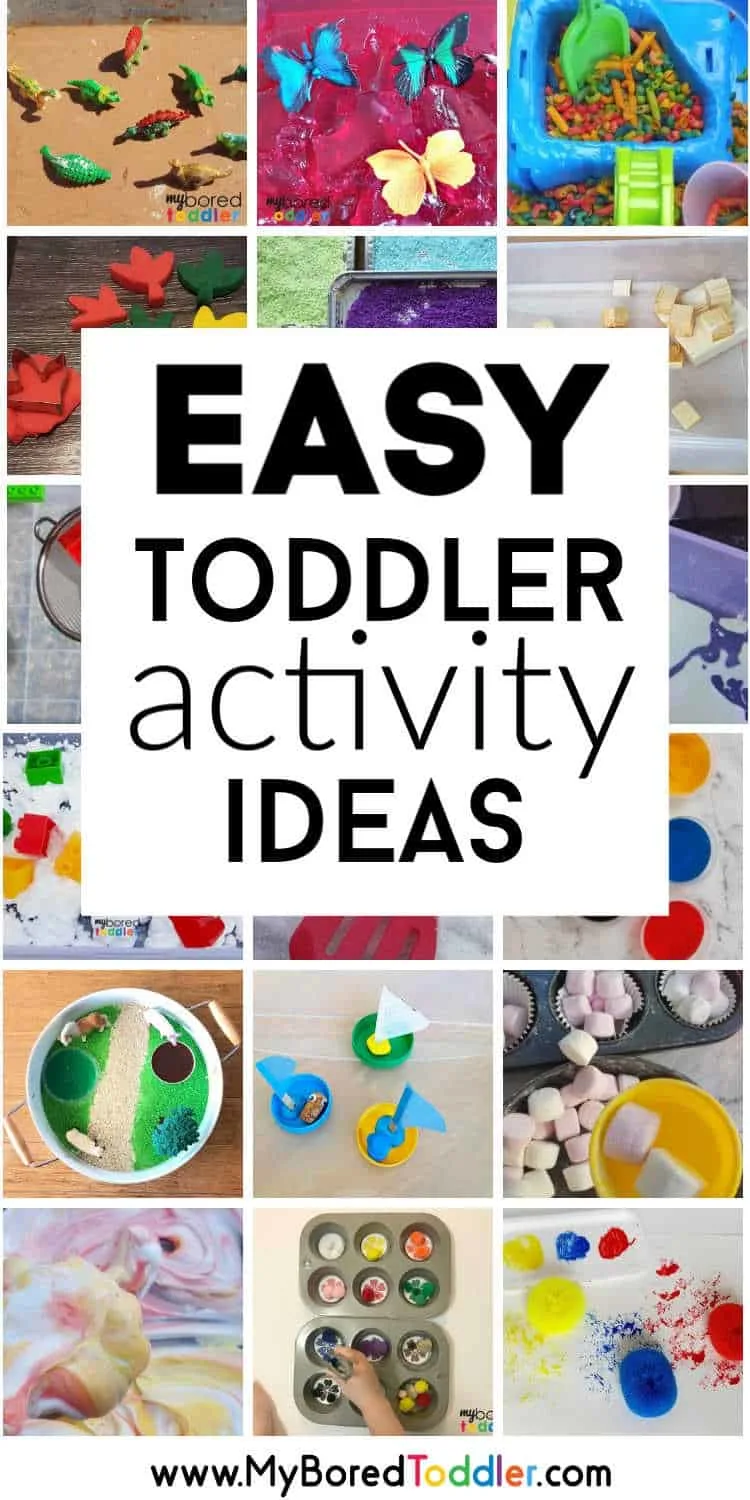 Playdough activities for toddlers