We made these Mickey Mouse decorated Oreo cookies on the weekend and they were a huge hit!


Mickey Mouse Decorated Oreos
We are heading to Disney On Ice celebrates Mickey and Friends soon and I thought I would surprise my girls with some themed cookies since they have been SO excited about going! Yesterday we made these Disney Frozen Cupcakes too.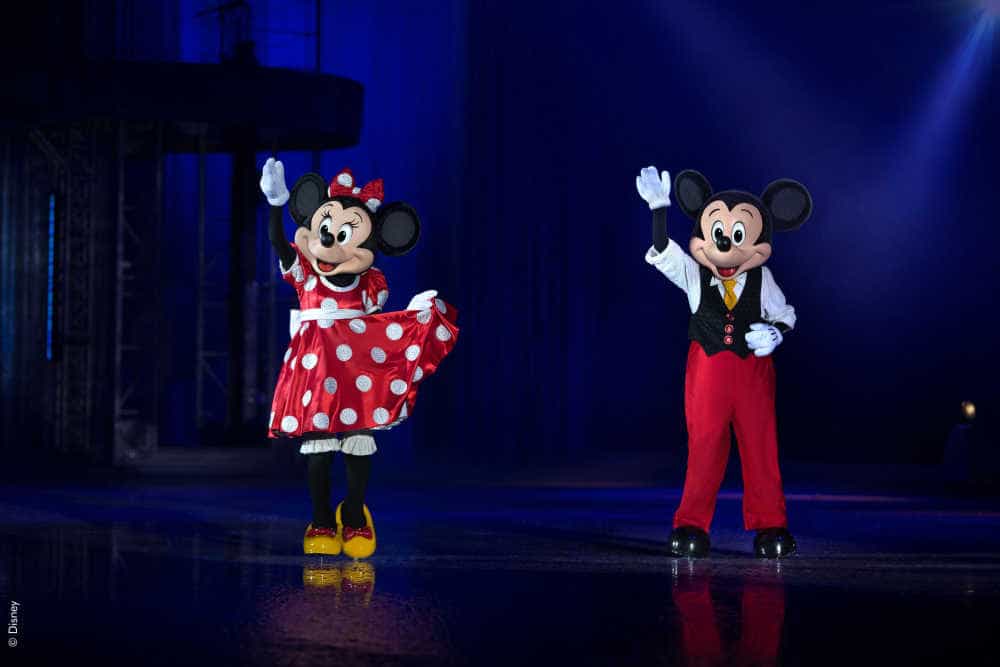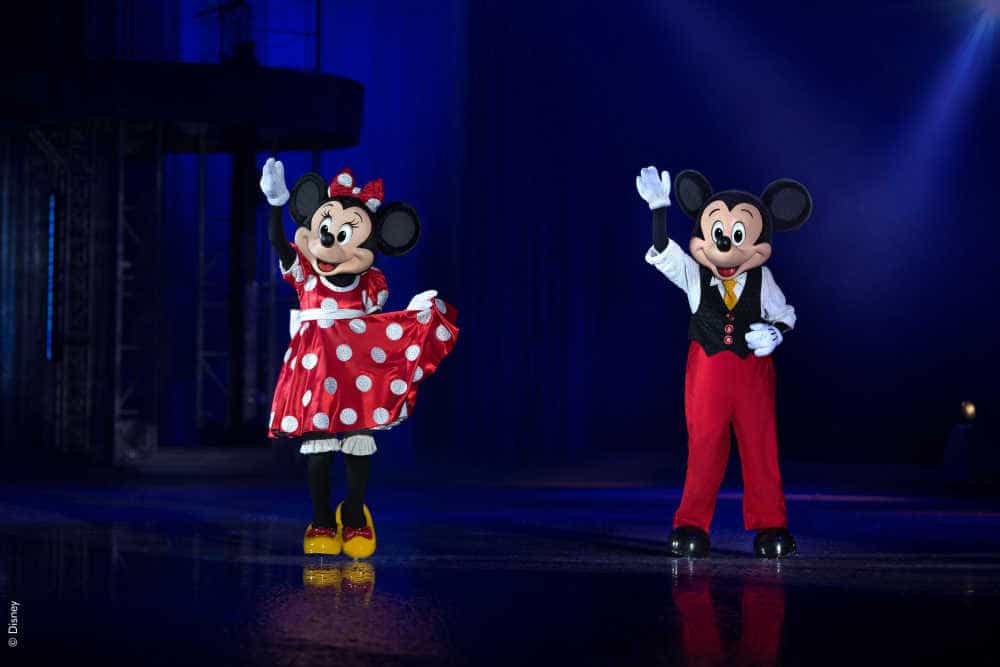 Ingredients needed to make the Mickey Mouse Decorated Oreos
1 packet of Oreos
1 (12 ounce / 340g) package red candy melts wafers (available at Spotlight in Australia and some supermarkets)
1 (12 ounce /340g) package milk chocolate chips
1 (6 ounce/340g ) package mini Oreos
White nonpareil sprinkles
How to make Mickey Mouse decorated Oreos
Line a baking sheet with waxed paper.
Melt milk chocolate chips in the microwave, stirring vigorously after in 30-second increments, until smooth.

Dip each cookie into melted chocolate. Remove cookie, tapping gently against the side of the bowl, allowing excess candy to return to the bowl. If air bubbles form, pop them with a toothpick. Place the cookie onto the waxed paper.

Immediately press two Oreo Thin Bites cookie onto each dipped cookie to be the ears. Allow to set completely before proceeding to the next step. To speed the process, cookies can be refrigerated or placed in the freezer in a single layer.
Melt red candy coating according to package directions. If the candy is too thick to pour, add 1 teaspoon coconut oil or vegetable shortening. Stir well. Do not add water. You can add up to 1 tablespoon of coconut oil per bag of candy wafers.

Place the dipped cookie on a fork or spoon and pour red candy coating over the bottom half of the cookie.

Using a toothpick and/or sterilized tweezers, apply two white nonpareil sprinkles as the buttons.

Allow cookie to set completely at room temperature or refrigerate for faster results. Store in an airtight container as room temperature.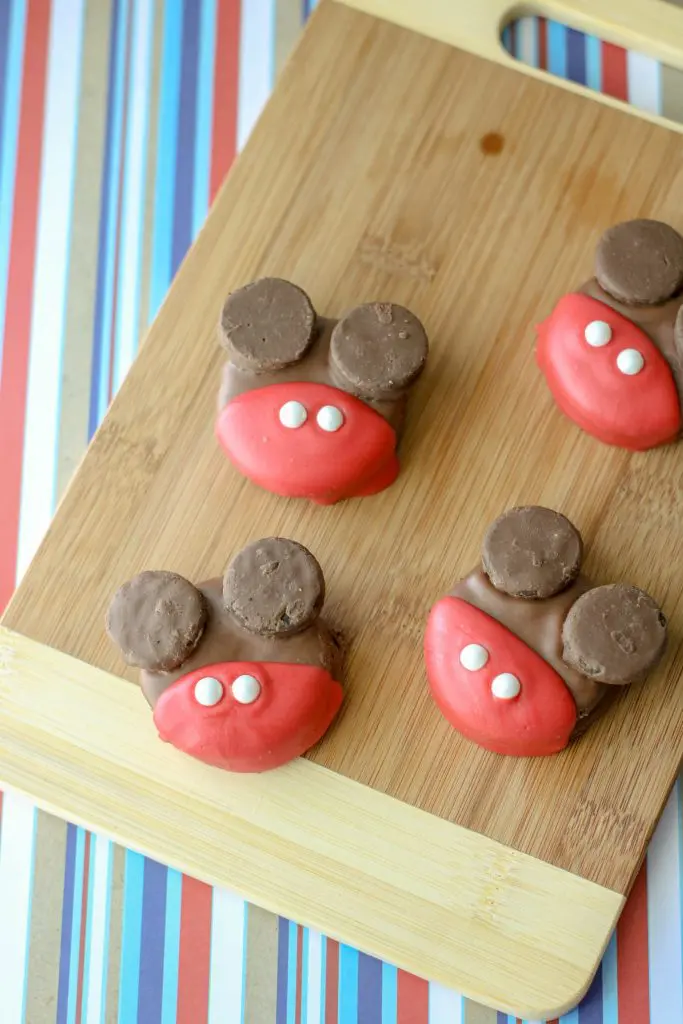 If you make these I'd love to see a picture! Share it on Instagram (tag @myboredtoddler or use #myboredtoddler ) or share it in our Facebook group.