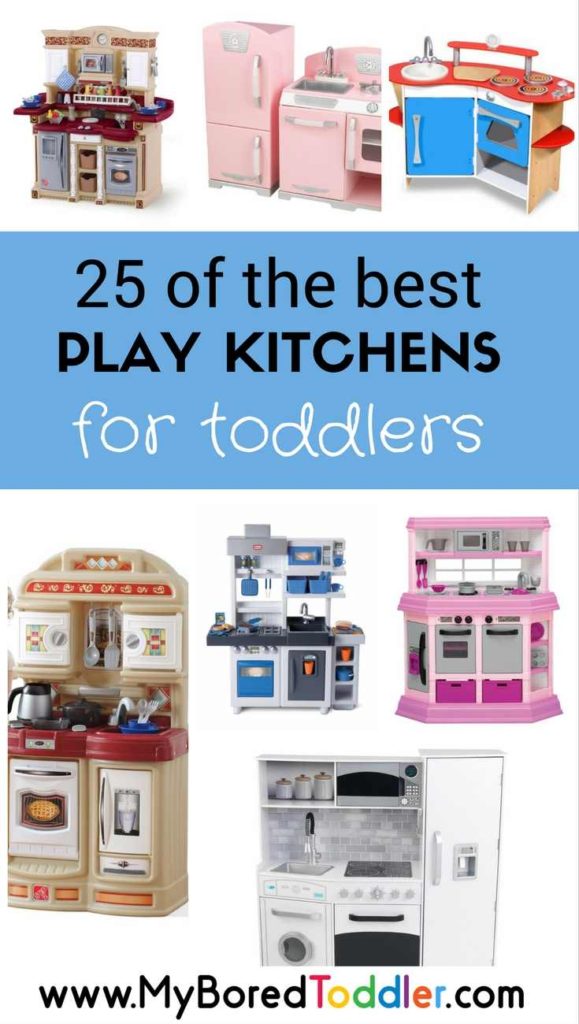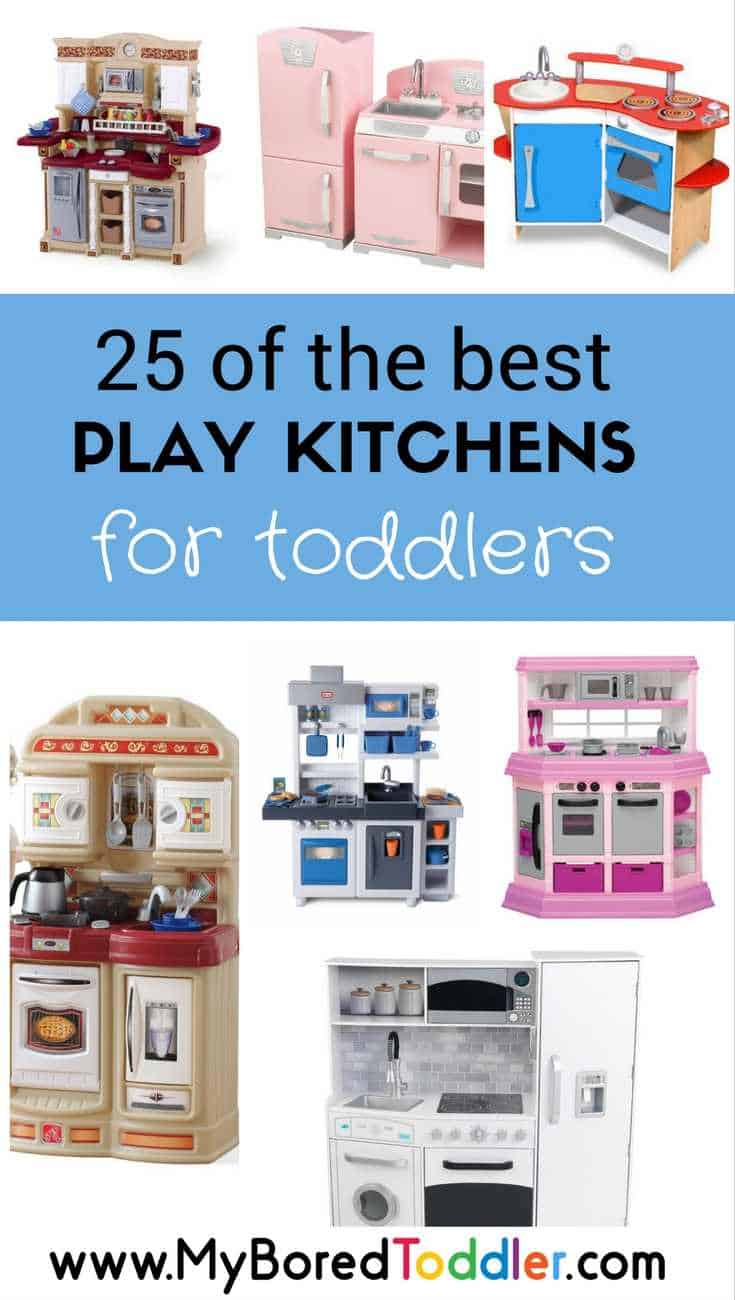 If you are looking for the best play kitchens for toddlers, then we've done all of the hardwork for you. We often get asked about gift ideas for toddlers, and it can be such an overwhelming choice. I like to choose toys that have an educational element, and pretend play is such a vital part of early childhood education. Role playing and imaginative play teach more skills than you can imagine, and it makes perfect sense to encourage this behavior.
I have worked in many schools and early childhood settings and I can tell you that the 'home corner' or kitchen area is always the most popular. This is for boys and girls. The best part about a play kitchen is that it is a purchase that will be used for years. We turn ours into a cafe and a restaurant on a regular basis. Stock it with some pretend play items and away you go.
If you don't want to spend too much, you can often pick up good quality second hand play kitchens on Ebay. I also love some of the great handmade pretend food items that you can find on Etsy.
Here are our picks for the 25 Best Play Kitchens for Toddlers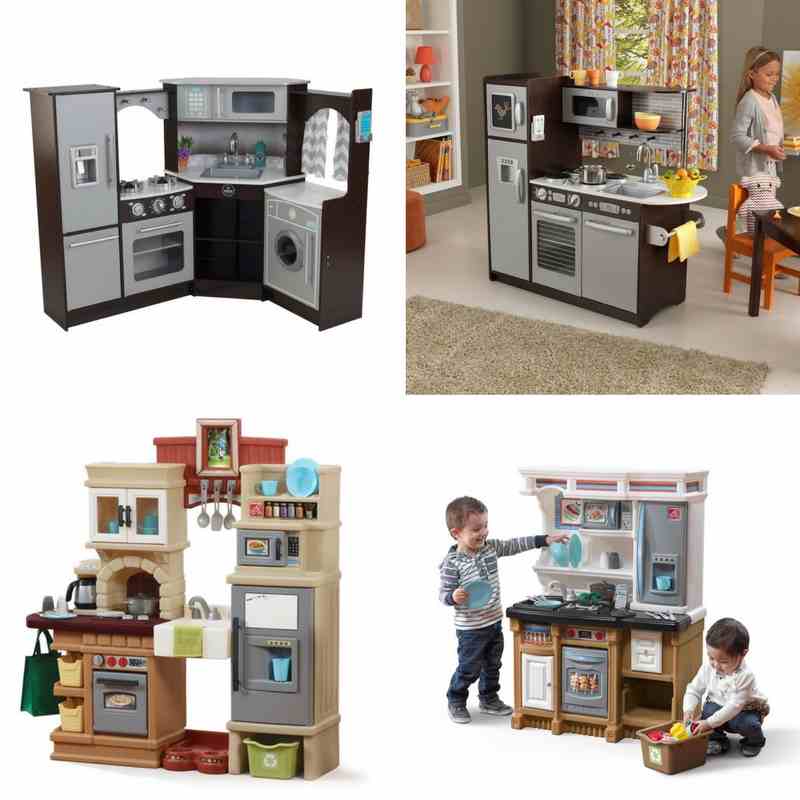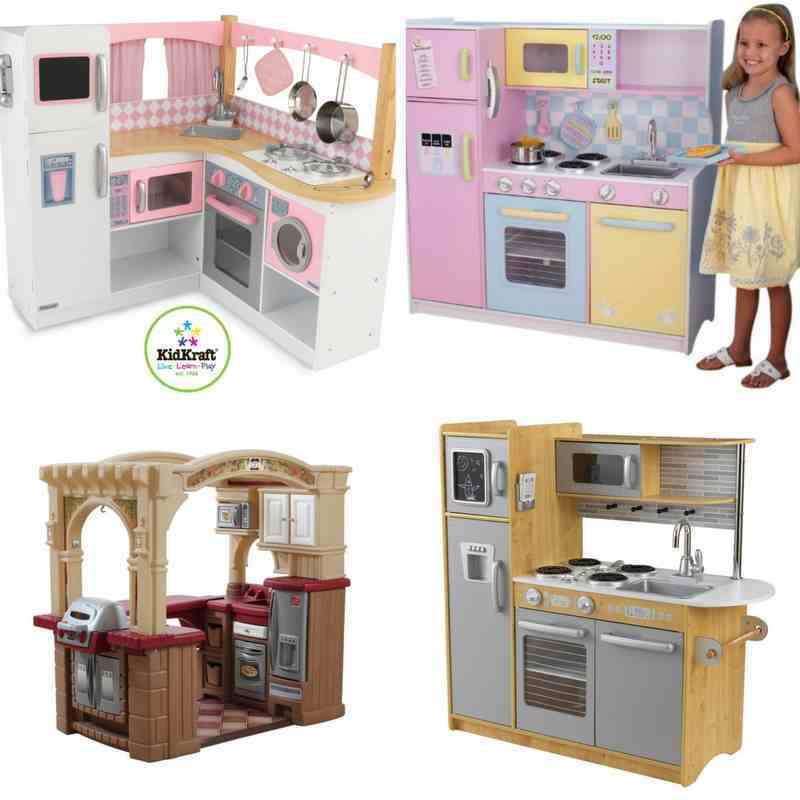 If you want to keep your toddler busy makes sure you subscribe to our weekly newsletter and follow us on Facebook, Twitter, Instagram and Pinterest.If you enjoyed these ABC Activities for toddlers, make sure you and check out our other posts including: