Would you like some practical tips for surviving a newborn and a toddler? I've been there myself, and I've also reached out to our Facebook group for their real life tips for coping with a new baby when you have a toddler at home.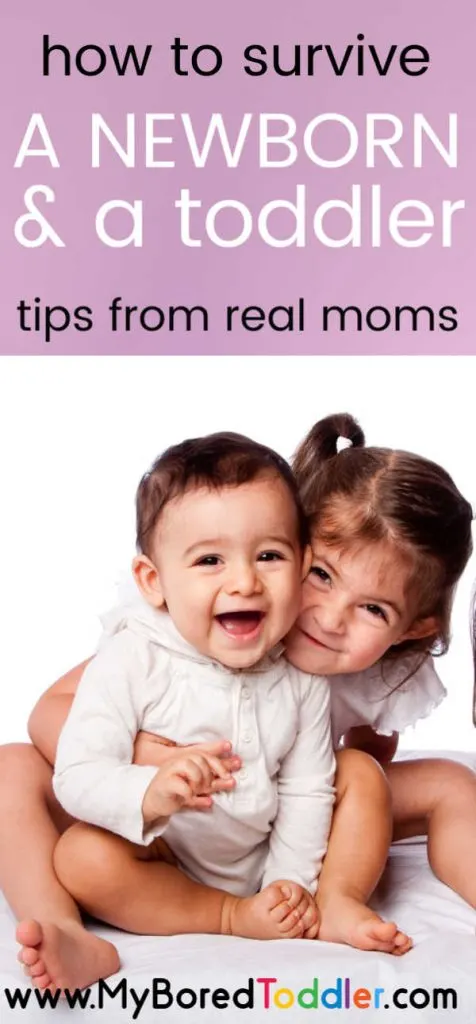 Practical Tips for Surviving a Newborn and a Toddler
Do you have, or are expecting to have, a newborn and already have a toddler? Are you wondering how to survive with two children under two? I'm not here to tell you that it will be easy (it won't be!), or that there is a magic trick to make everything run smooth (it won't!), but as a parent who has been there I do have a few handy tips. Practical tips. Tips they don't tell you at the hospital.
I went into my second pregnancy with a lot of questions, and many I didn't get the answer to until it was too late! Here's your chance to learn from my experiences and my many mistakes. I also asked some readers in our Facebook group to share their top tips for dealing with a newborn and a toddler and here are some of the best ones.
We'll start with some of the questions that I've had people ask and further down we'll get to some other tips too.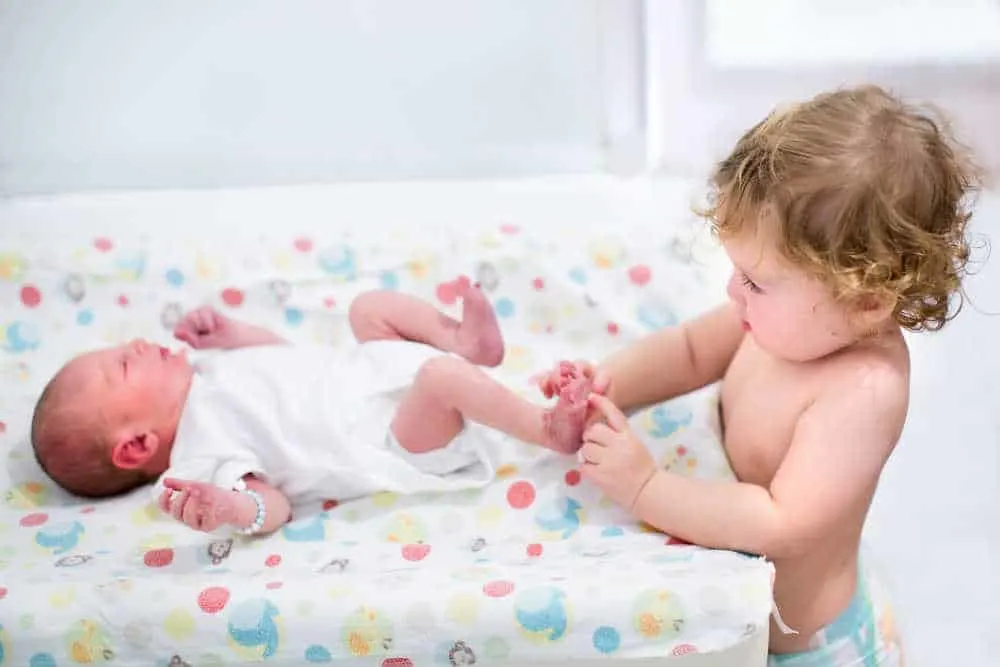 Should I accept offers of help?
YES! YES! YES! If you were too proud to accept help the first time around, change your attitude and learn to not only accept help but to ask for it too. Friends and family generally want to help so let them.
How do I do the grocery shopping?
Shopping with a newborn and a toddler is not fun. Never. Ever. If you do have to go out, find the stores that have the trolleys with the newborn and toddler seats. Even if you find one of those, the chances are that half way around the store the baby will need feeding or your toddler will need the bathroom and you'll have to abandon your shopping trip.
My tip is to embrace online shopping. Most supermarkets now have online shopping with home delivery (it's worth the delivery fee, trust me!) or click and collect, which is where you order online and then collect from the parcel pick up area. Click and collect is normally free, so if you are on a strict budget this is the way to go. Alternatively, order the click and collect and have your husband or a family member collect them for you on their way to visit.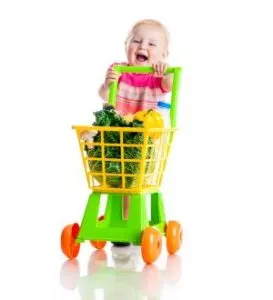 Where should I park at the grocery store?
This one sounds like a no brainer. I'm sure you're thinking that you should obviously use the pram park, but not necessarily. Most shopping centres have about 3 pram parks so your chances of actually getting one are slim anyway. They are also generally not located near the trolley return bay. The pram park that seemed so great when you got there suddenly poses a dilemma. How do you get both children in the car and return the trolley? The spot you really want is next to the trolley return bay. Put your groceries in the car, put the kids in the car and take the trolley back without having to leave the kids unattended.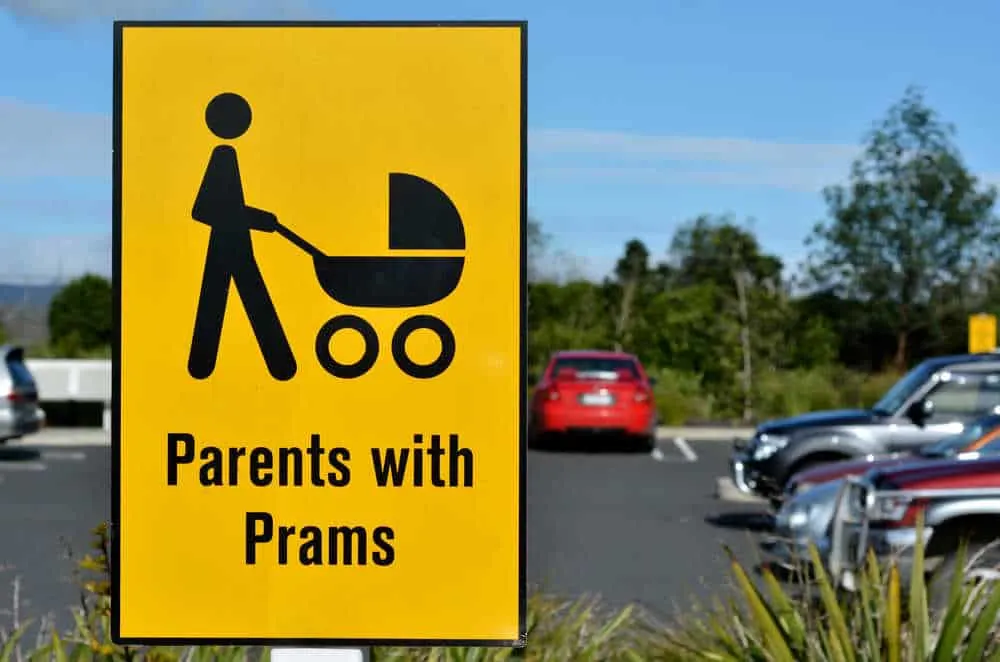 How to get petrol?
This sounds like a really silly problem but if you have a newborn and a toddler, getting them both safely out of the car and into the petrol station to pay is not an easy feat. The best tip for this to send someone else. If anyone asks if they can do anything to help, give them your credit card and your car keys and send them on their way. They really won't mind. If you do get stuck in the car on your own with the kids, then find the petrol stations that let you pay at the pump. There are not many around as they like you to go into the store to buy extra items, but there are a few. This way you can leave the kids safely in the car while you pump and pay and be on your way.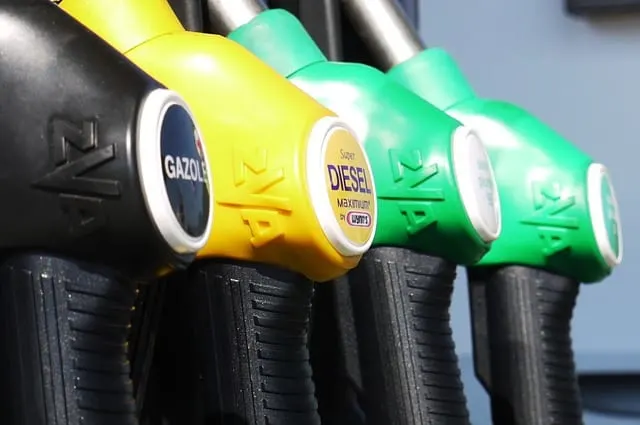 What type of pram should I buy?
If you are in the market for a double pram or stroller bear in mind that side by side prams and strollers are a huge pain! They don't fit through doors, you can't walk around most shops and you can't even get through the checkouts at a lot of supermarkets. They can't fit easily on public transport either, and if you do get the chance to go to a cafe or restaurant there's generally no out of the way place to store the pram. They are a huge, expensive pain. Learn from my expensive mistake and buy one of the double prams that sit on top of each other like this one.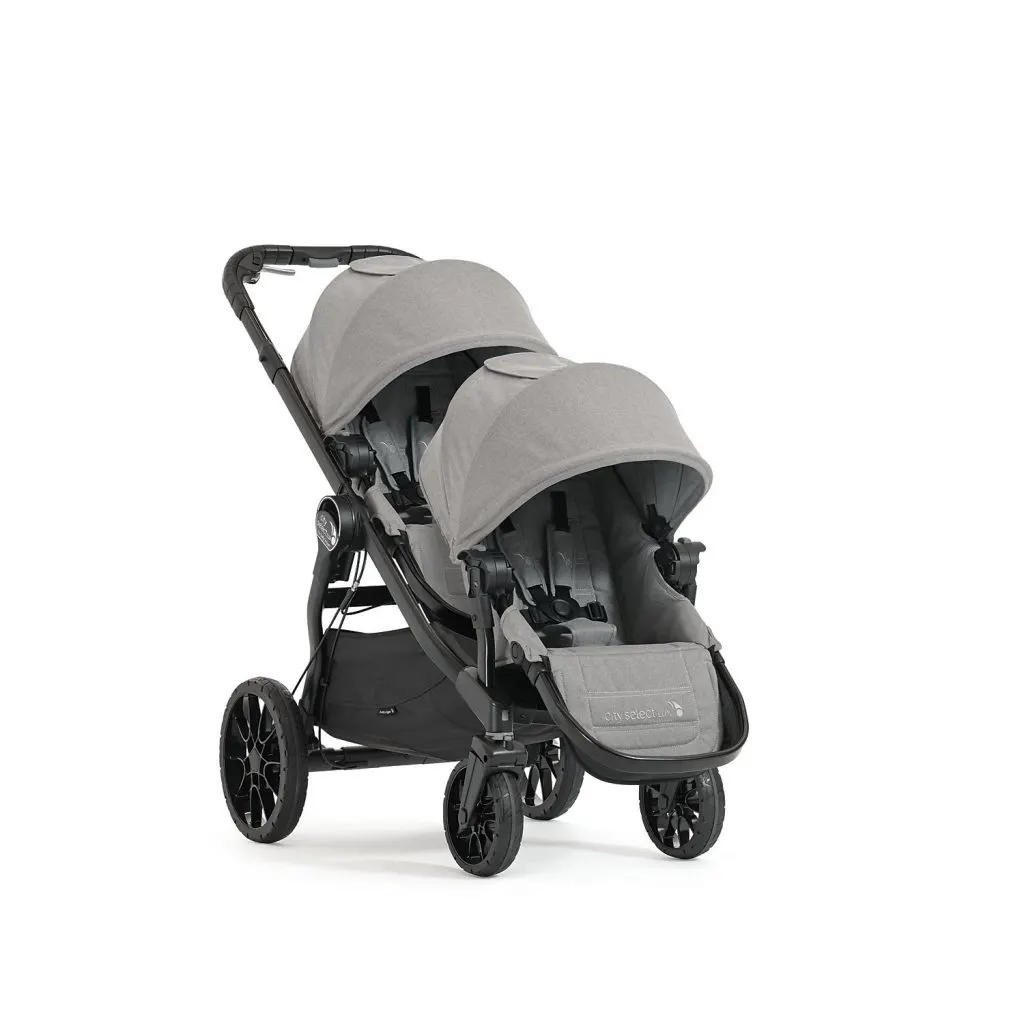 Should I babywear?
I briefly used baby carriers with my eldest daughter, but found them a lifesaver with my second. This time around we had places to be - my daughter had dance classes and play dates at the park and taking a bulky pram wasn't always convenient. My eldest was also at the age where she needed help with everything. Using a baby carrier made life so much easier. It meant that I could still interact and help my 2 year old while the baby fed or slept. I really like this ErgoBaby carrier, although there are plenty to choose from.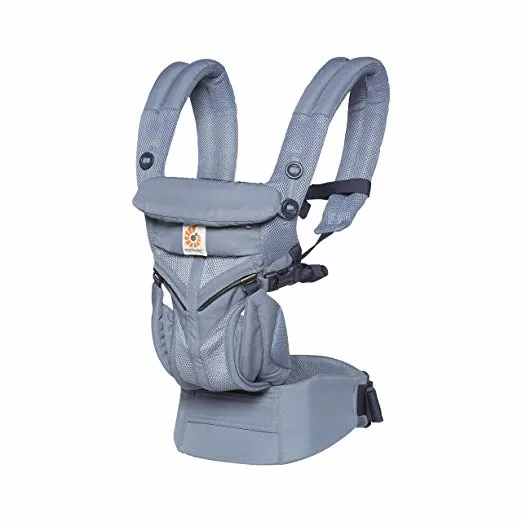 How do I get a shower?
This is a tricky enough question with only one child, but with a newborn and a toddler it's even trickier. The chances are that they won't ever sleep at the same time so my suggestion is to wait until the newborn is asleep and give the toddler an activity that they can play with in the bathroom. Sensory bottles are great for this. If it's the toddler that's sleeping, then put the newborn in a bouncer in the bathroom instead.
How do I entertain my toddler while I'm feeding my baby?
The key to keeping your toddler busy and happy while you feed or attend to your baby is to provide them with a special activity. Have a special box of toys that they only play with at feeding time. Sensory bins and busy bags are great for this. I would also let my toddler play games on my iPad (a rare treat!). You can find some of my recommended educational apps for toddlers here.
More tips for dealing with a newborn and a toddler
When we asked our facebook group members for their advice, these are some of their answers (you can find the full thread of these answers HERE in our Facebook group).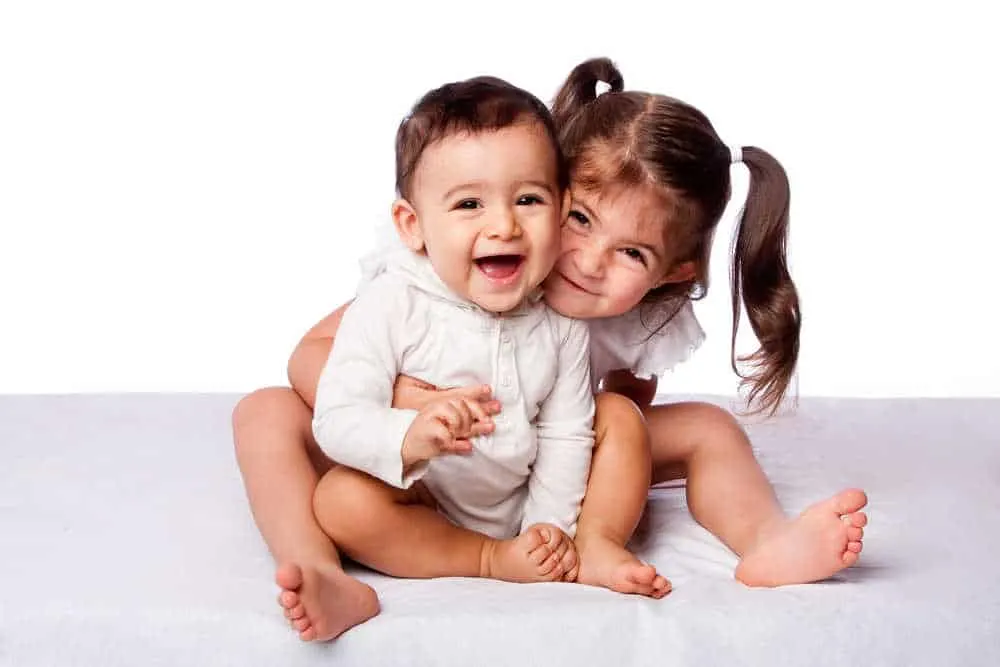 Don't push the baby onto the toddler. Let the toddler adjust and get used to the baby on their own time.
When both kids need you, help the toddler first. The baby will be okay for the 5 minutes it takes to give your toddler your full attention and get them settled.
If possible let your toddler help feed the baby (even if pumped milk).
Routine is key! And don't sweat the small stuff. If the washing needs to go in the dryer instead of on the line, it will be ok!
Let your toddler meet the new baby for the first time when mum or dad aren't holding him/her (helps to avoid the jealousy)
Plan ahead. Pack diaper bags the night before, pick out clothes the night before

If you don't drink coffee start and find your nearest coffee shop with a drive-thru (I totally agree with this tip!!)

When your toddler asks to do something- read books/ play etc don't say "I cant right now as I'm feeding / changing etc baby. So toddler doesn't feel the baby is getting all your attention and its the baby's fault he can't have you at that point in time.
Involve your toddler as much as possible
Get a baby doll before the baby comes to stress how we touch, and hold, and kiss the baby gently.
Let them interact as much as they want to (safely).
Try to allocate dates with the older sibling - nothing out of this world (going for a milkshake, muffin, cup of tea, ice cream), but the fact that the toddler gets you just for him/herself for a whole hour or so where your attention is on them is very beneficial.
Are you about to embark on life with a newborn and a toddler or have you been there and done that? Do you have any other burning questions or advice to give? Join our Facebook group and let us know! If you want some fun toddler activity ideas to keep your toddler busy then follow us on Instagram too.
Some fun baby and Toddler Activity Ideas you might like are:
Baby Activities for 3 - 6 month olds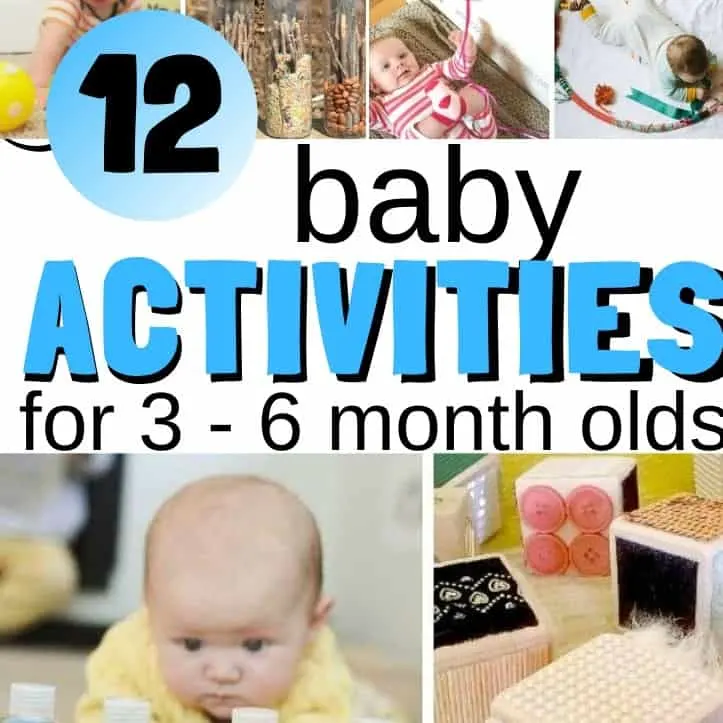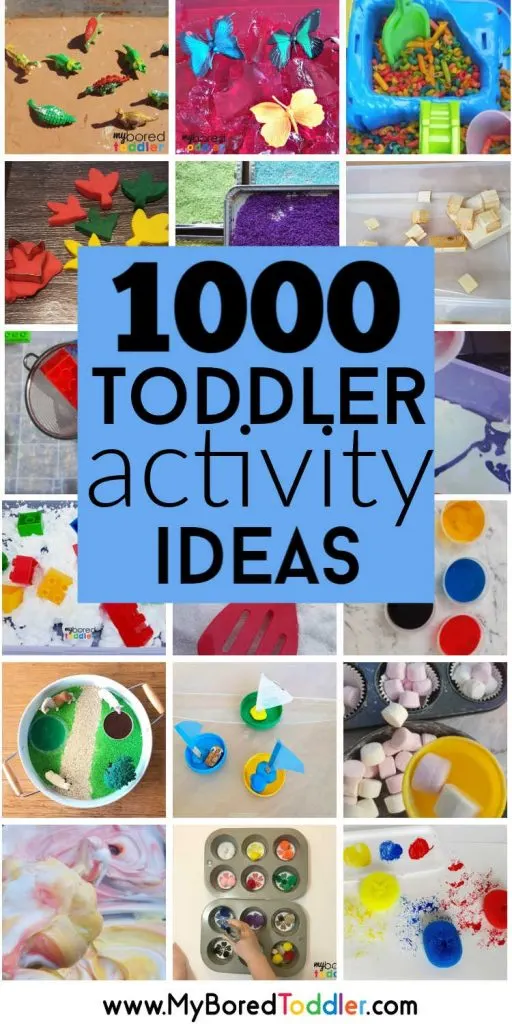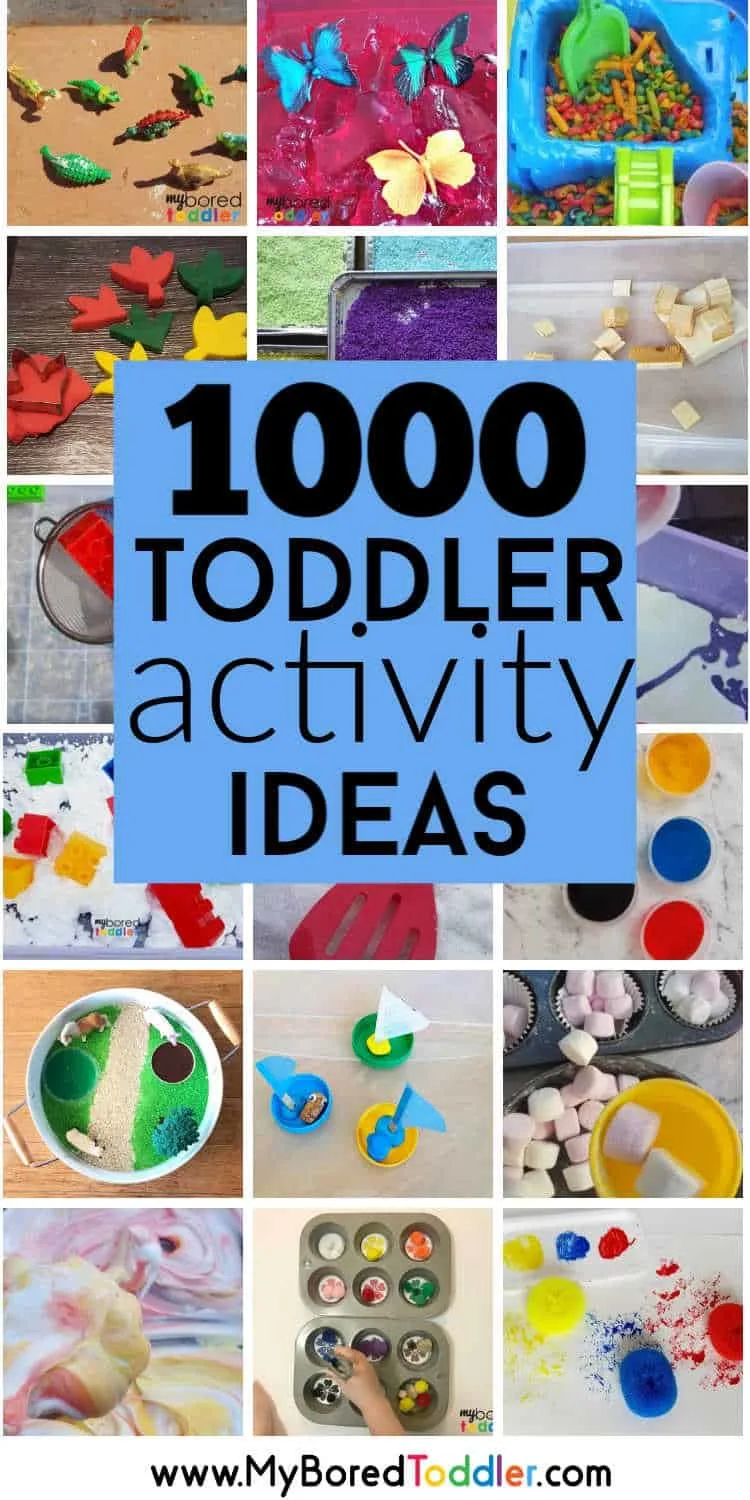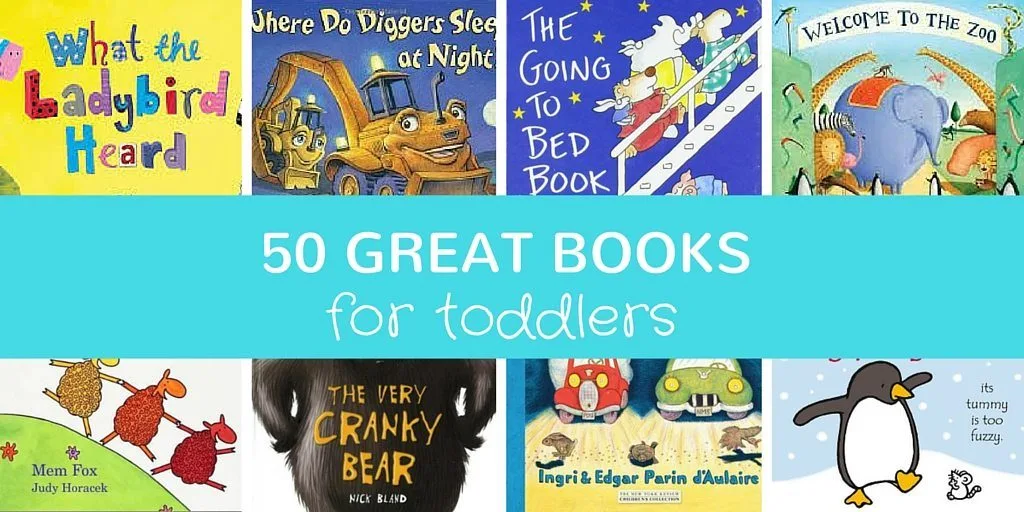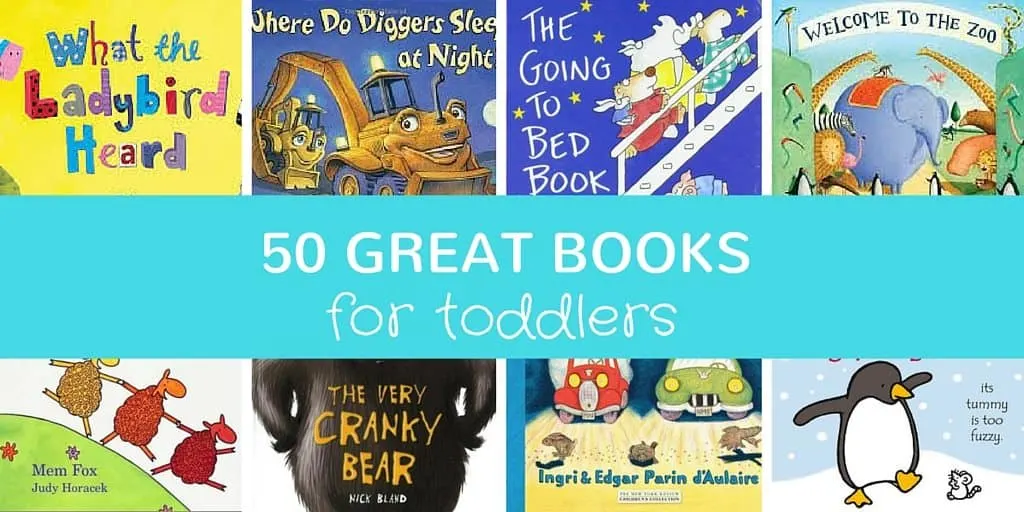 If you enjoyed this post why not PIN IT to Pinterest (you can follow us on Pinterest HERE)