Finding activities for babies 3 - 6 months old is tricky! They're in that difficult time where they want to do things but can't really do much. Our baby play posts have been really popular and after we put together our baby activities for 6-12 month guide many people reached out in our Facebook Group to ask for activities for babies under 6 months.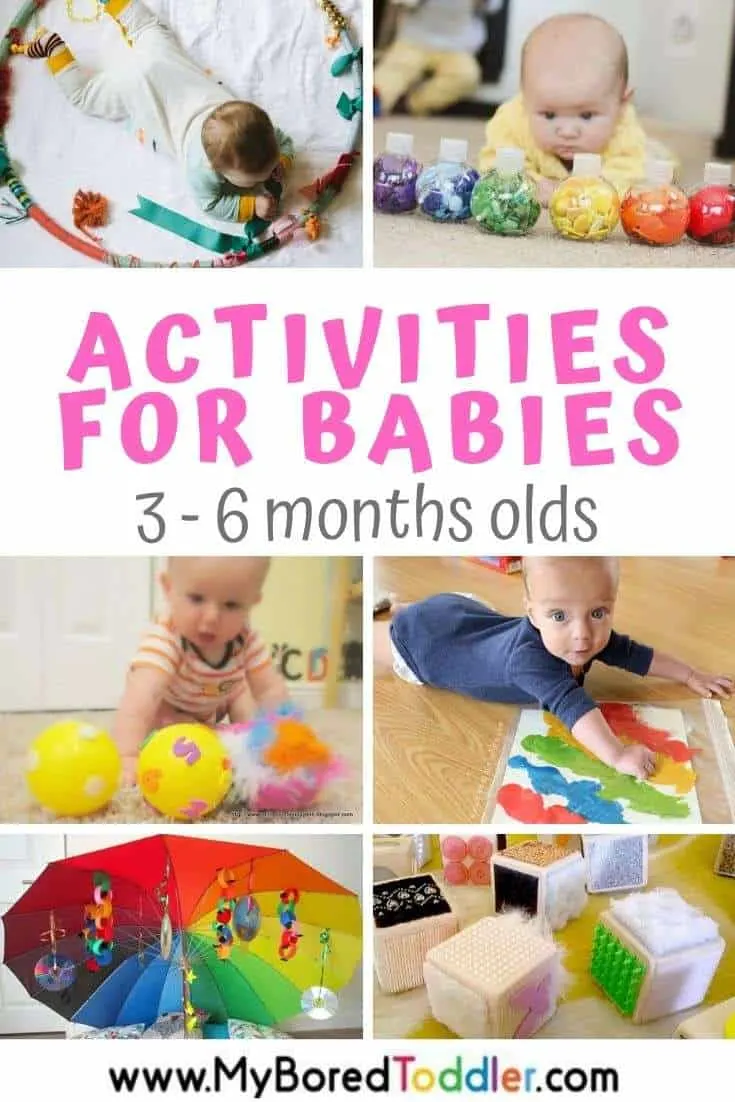 Baby Activiites for 3 - 6 Month Olds
When you have a baby under 6 months old, the chances are that you have a schedule that consists of something similar to eat, sleep, play repeat.... and repeat.... and repeat. While the eat and sleep part is pretty self explanatory, finding ways to 'play' with a 3, 4,, 5 or 6 month old can be tricky. This article from Zero to Three has some great simple ideas you can do with your baby.
Some of the easy baby play activities are:
Singing - At this age babies love listening to you sing nursery rhymes. If you can't remember many or are looking for some new ones try these action nursery rhymes.
Read - It's never to early to start reading to your baby. You can find some of my favorite baby and toddler book suggestions HERE. I really love the 'That's not my...." book range for this age group (and they'll still love them as toddlers too!).

Explore - just taking your baby out and about is perfect (easier said than done though!). You'll notice that they're always watching and taking everything in so simply mixing up your environment is great stimulation for this age group.
Baby Play Ideas for 3 - 6 Month Olds.
Let's take a look at some other fun baby play ideas you can do at home: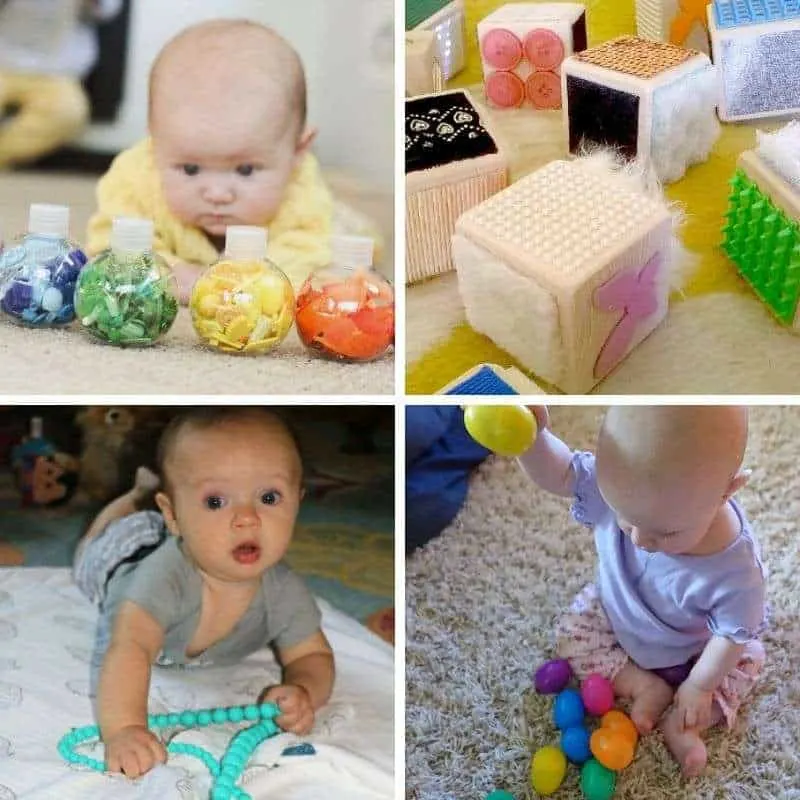 Mini Rainbow Sensory Bottles - The Kavanaugh Report
DIY Sensory Blocks - Red Ted Art
Tummy Time Activities for Your Teething Baby - Mommy's Bundle
How to Make Shakers for Baby - Powerful Mothering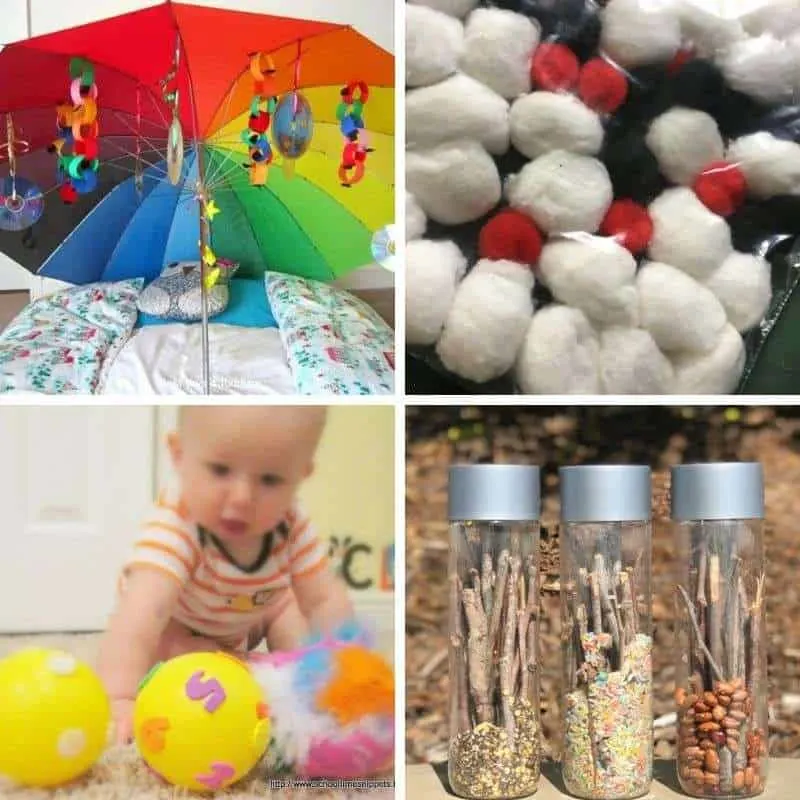 Under the Umbrella Sensory Play - Best Toys 4 Toddlers
High Contrast Tummy Time Sensory Bag for Babies - Everyday Chaos and Calm
Make Your Own DIY Sensory Balls - School Time Snippets
Rainstick Sensory Bottles - Chalk Academy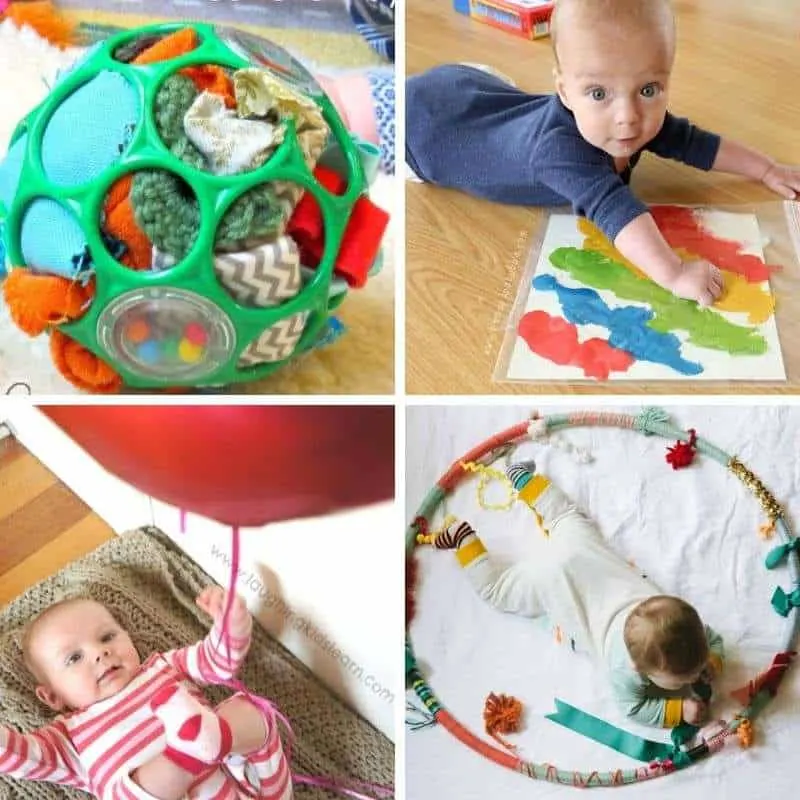 Stuff the OBall - Little Worlds Big Adventures
Tummy Time Painting - Mama.Papa.Bubba
Balloon Kicking Activity for Babies - Laughing Kids Learn
Sensory Hula Hoop - C.R.A.F.T.
I hope you found these activities for babies under 6 months old helpful. We would love you to share a photo or tell us how they went in our Facebook group or over on Instagram - follow @myboredtoddler and use #myboredtoddler so we can all see!
Some more baby play ideas you might enjoy are:
Baby Play Ideas for 6 -12 month Olds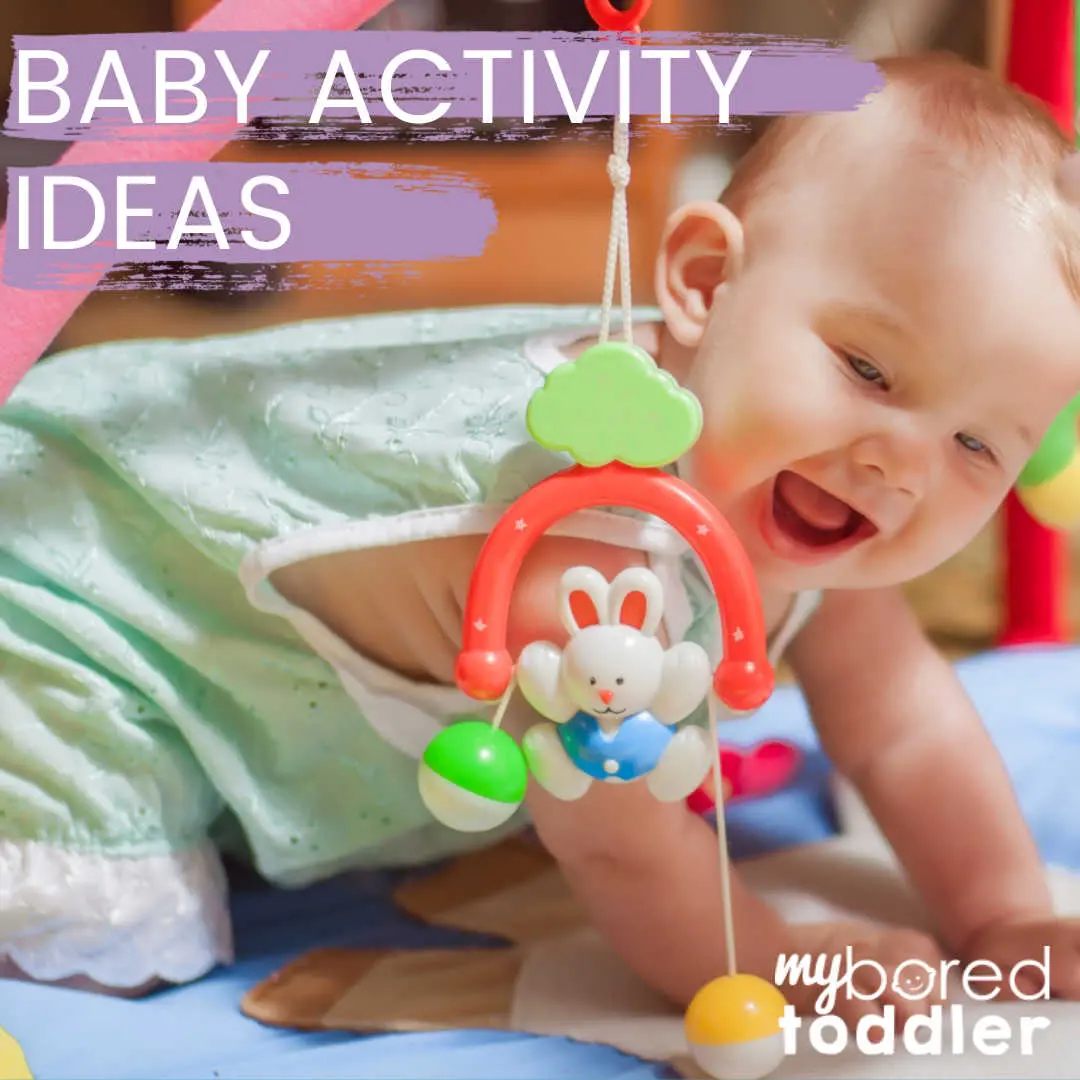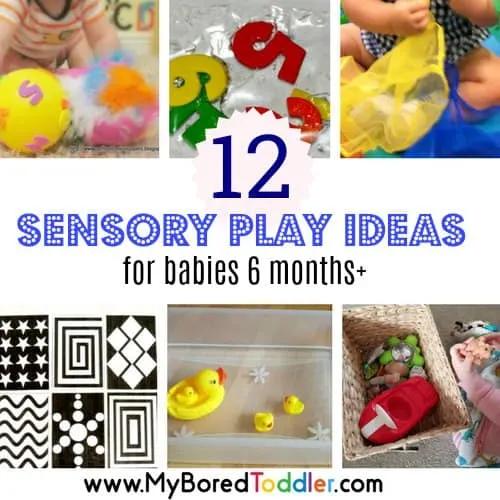 Water Play for Babies and Toddlers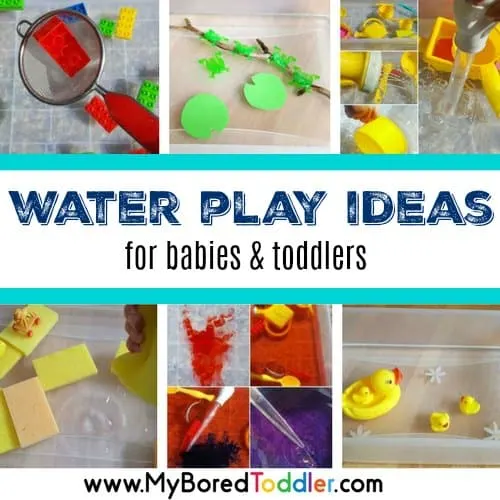 If you enjoyed this post why not PIN IT on Pinterest