Space is a topic that children of all ages just LOVE! This collection of space activities and crafts for toddlers will keep them busy and inquisitive for hours (well maybe 20 minutes or so - we all know the attention span of a toddler!).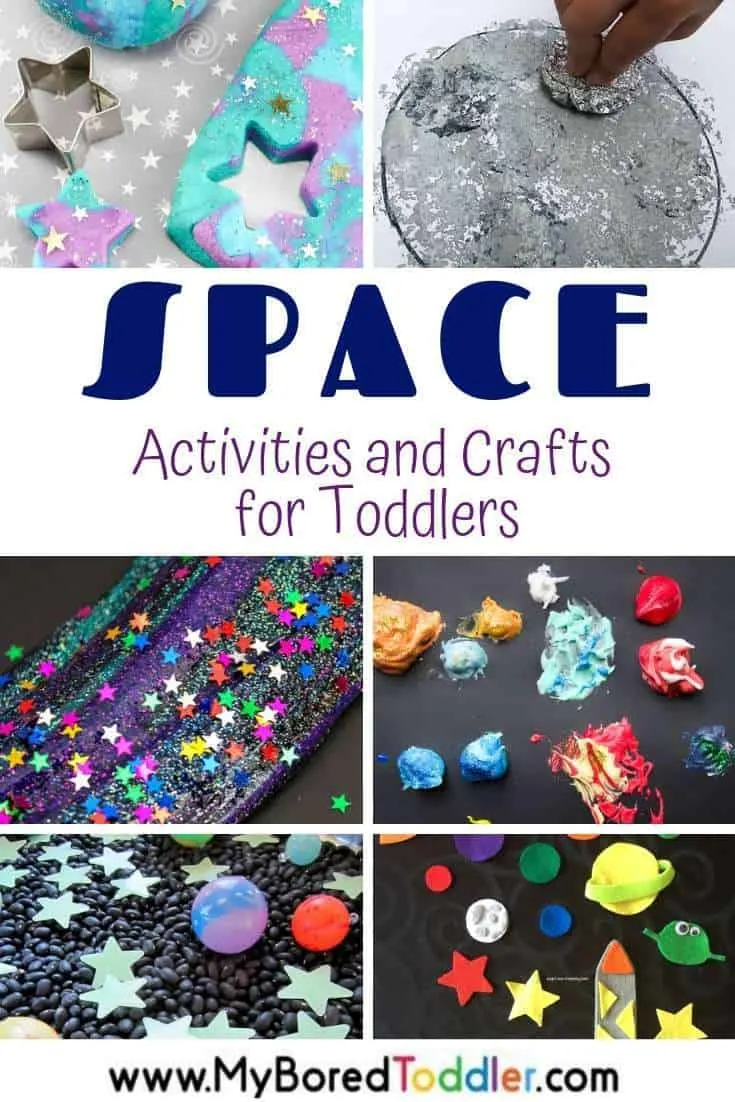 Toddler Space Activities and Crafts
As a teacher, I've taught many topics to many different age groups and space is up there as one of the most popular - with all ages and both boys and girls. It is in close competition with dinosaur activities as the favorite! There is something about the topic of space that children are fascinated with. They ask so many questions and get so involved. Don't think that your toddler is too young to learn about space.
Take them outside and show them the moon. Tell them that someone has been there - that will blow their minds. Get on YouTube and show them a few clips of astronauts and rockets taking off. I guarantee they'll be interested! The NASA for Kids website is a wealth of information.
Did you know that astronauts even read children's books from space? I've added a clip below of astronaut Mike Hopkins reading Max Goes to the Moon (you can get that book HERE if you like). Even thought the book is aimed at a slightly older audience the fact that he's reading in space is very cool!
If you're looking for another great toddler space book then I recommend Our Solar System from the American Museum of Natural History. It's perfect for a younger toddler and a great way to get them excited about Space. You can get this book HERE on Amazon.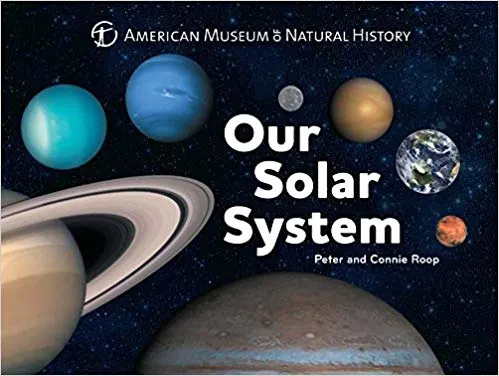 Let's get started with some fun toddler space activities and crafts. Remember, if you enjoy these toddler activities we would love for you to share a photo in our Facebook Group or on Instagram (follow @myboredtoddler and use #myboredtoddler so we can see!).
Space Activities and Crafts for Toddlers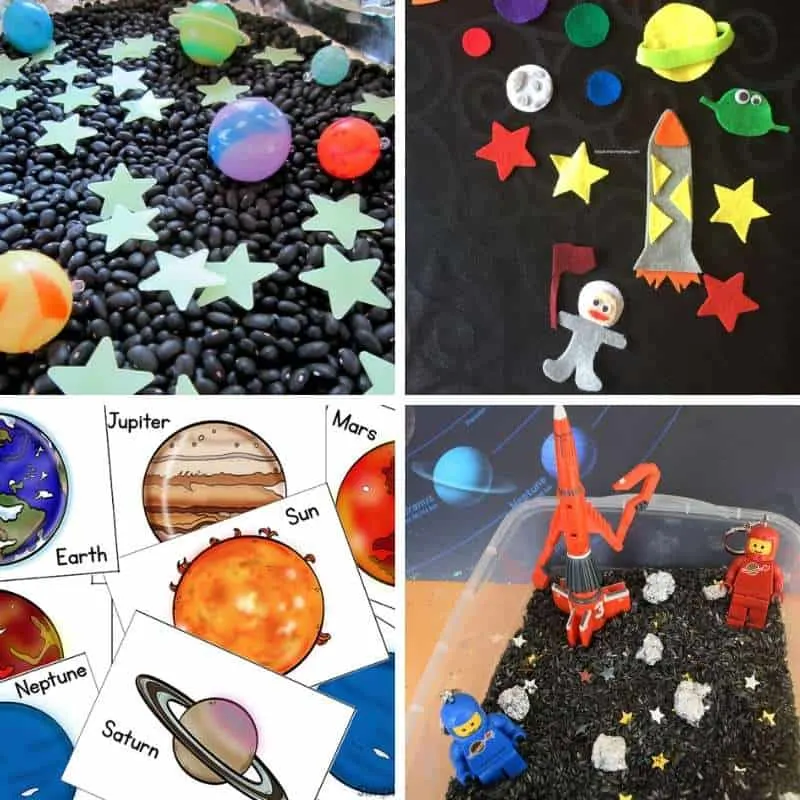 Galaxy Sensory Bin - Best Toys 4 Toddlers
Space Felt Busy Box - Teach Me Mommy
Sun and Planets Matching Game - Simple Fun for Kids
Space Sensory Bin - Here Comes the Girl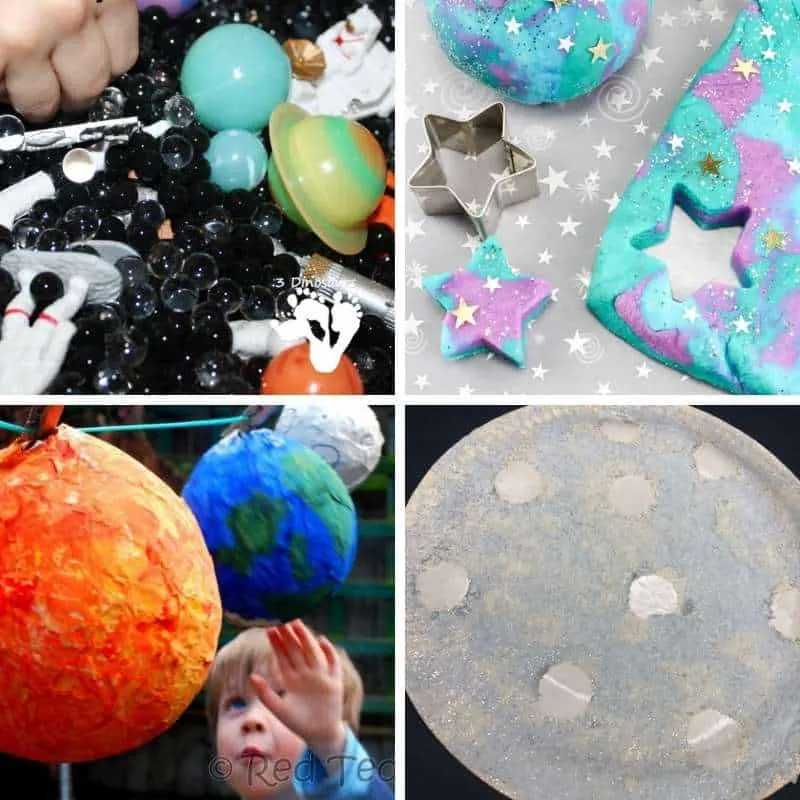 Space Water Bead Sensory Bin - 3 Dinosaurs
Galaxy Playdough - The Inspiration Edit
Solar System Craft - Red Ted Art
Puffy Paint Paper Plate Moon Craft - Blissful Domestication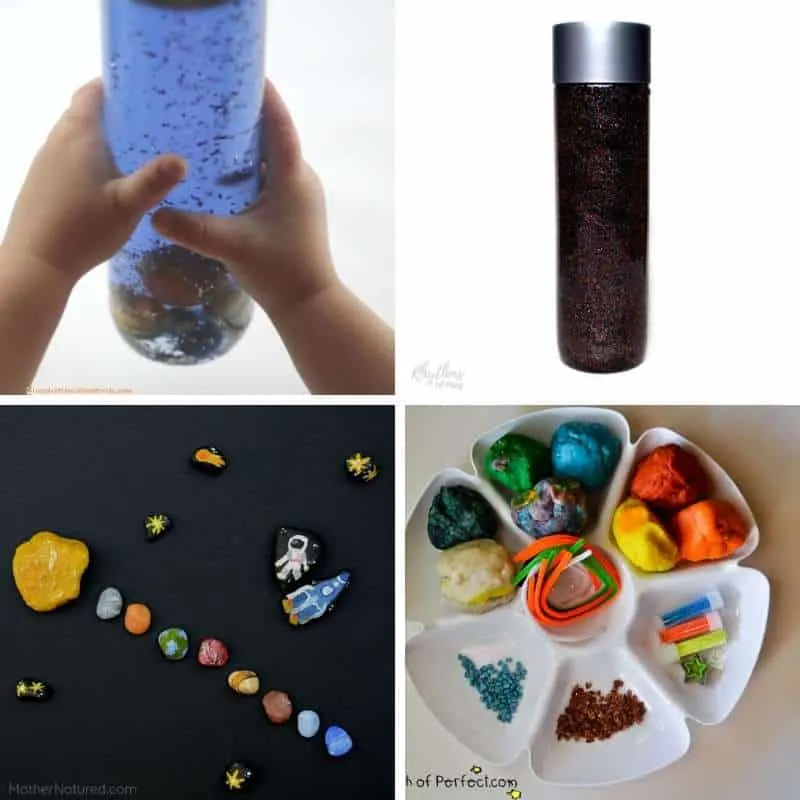 Solar System Sensory Bottle - Inspiraion Laboratories
Rainbow Galaxy Sensory Bottle - Rhytms of Play
Space Rocks - Mother Nurtured
Playdough Universe - A Little Pinch of Perfect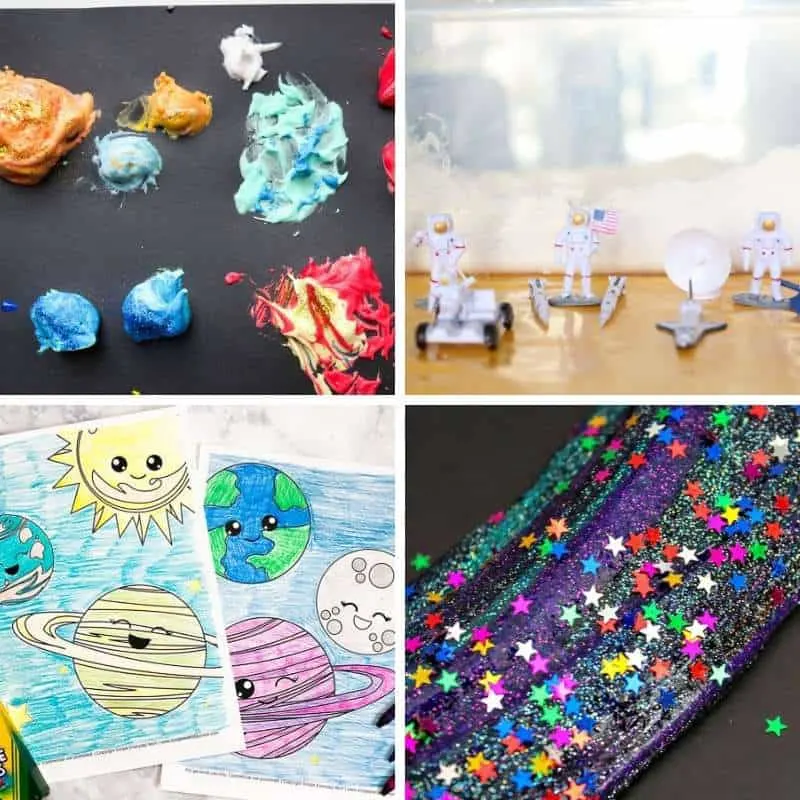 Puffy Planets - Thimble & Twig
Moon and Space Sensory Bin - Fun with Mama
Free Printable Space Coloring Pages - Simple Everyday Mom
Galaxy Slime - Crayons and Cravings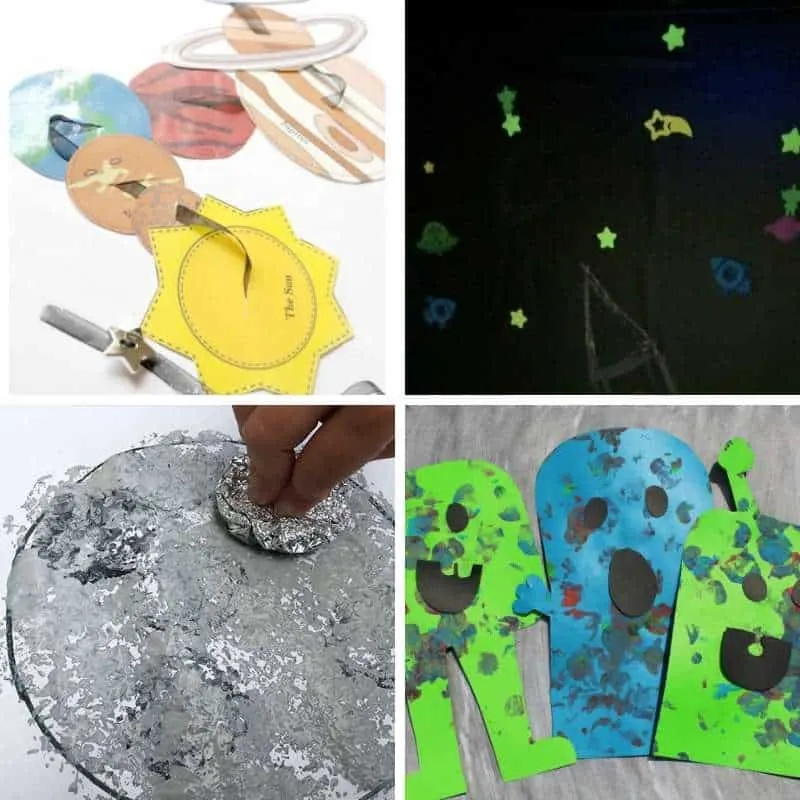 Solar System Button Snake - Simple Fun for Kids
Outer Space Boy Fort - LalyMom
Foil-Printed Moon Craft - A Dab of Glue Will Do
Bubble Wrap Alien Craft - Crafts of Sea
I hope you have enjoyed these toddler activities about Space as much as we did. Remember to share your photos in our Facebook Group or on Instagram (follow @myboredtoddler and use #myboredtoddler so we can see!).
If you are looking for more toddler activities you might enjoy: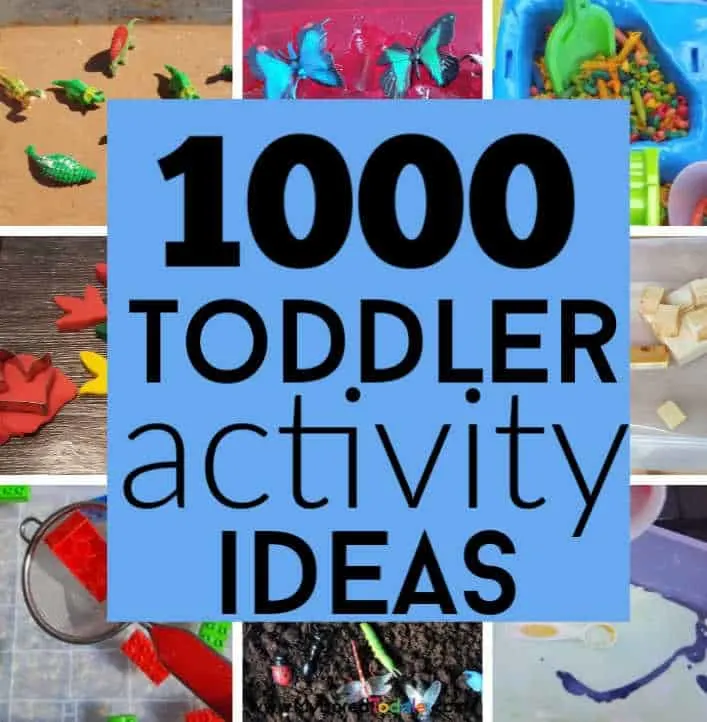 Science experiments and activities for Toddlers