This oobleck colour gradient activity was so much fun and a great variation on our popular taste safe oobleck recipe. We really are so lucky to have so many colours all around us. Shop fronts, food labels, flowers, clothes and toys open so many opportunities to recognise the different primary colours and their blends.
Determining colour intensities and gradients, however, are not quite as easy a task to conquer. We made a fun and engaging way to learn about colour gradients using one of our favourite sensory play mediums. Introducing our Oobleck Colour Gradient!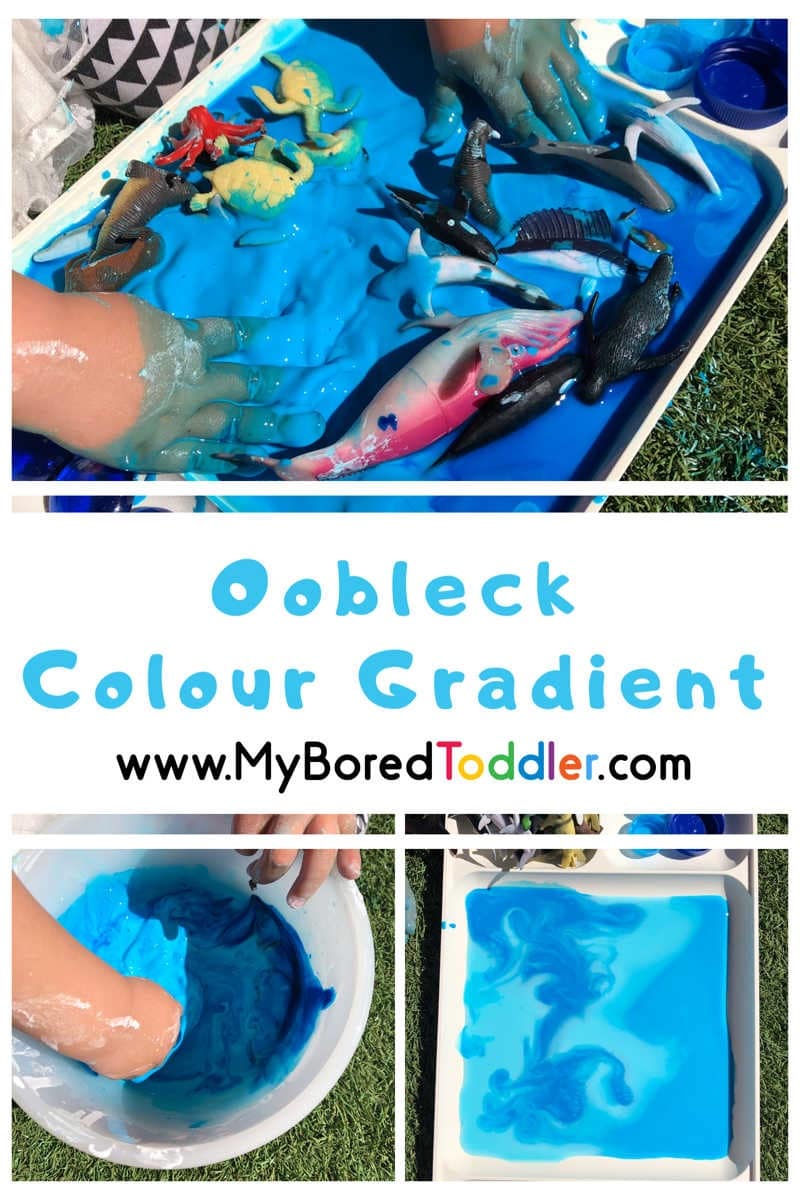 Oobleck Colour Gradient
Colours are used in so many aspects of our lives and ther are some great play based colour activities for toddlers. Being able to recognise them is an important life lesson that can certainly start at home in early childhood, before being developed on further in a formal learning environment once your child starts school.
What better way to experiment with colours than through some messy sensory play!
Have you heard of Oobleck? It has both the properties of a solid and liquid – amazing! While under pressure, Oobleck will hold its shape however as soon as that pressure is released, the once firm ball will quickly transform into a goozy liquid and flow between open fingers.
What you need to make an Oobleck Colour Gradient activity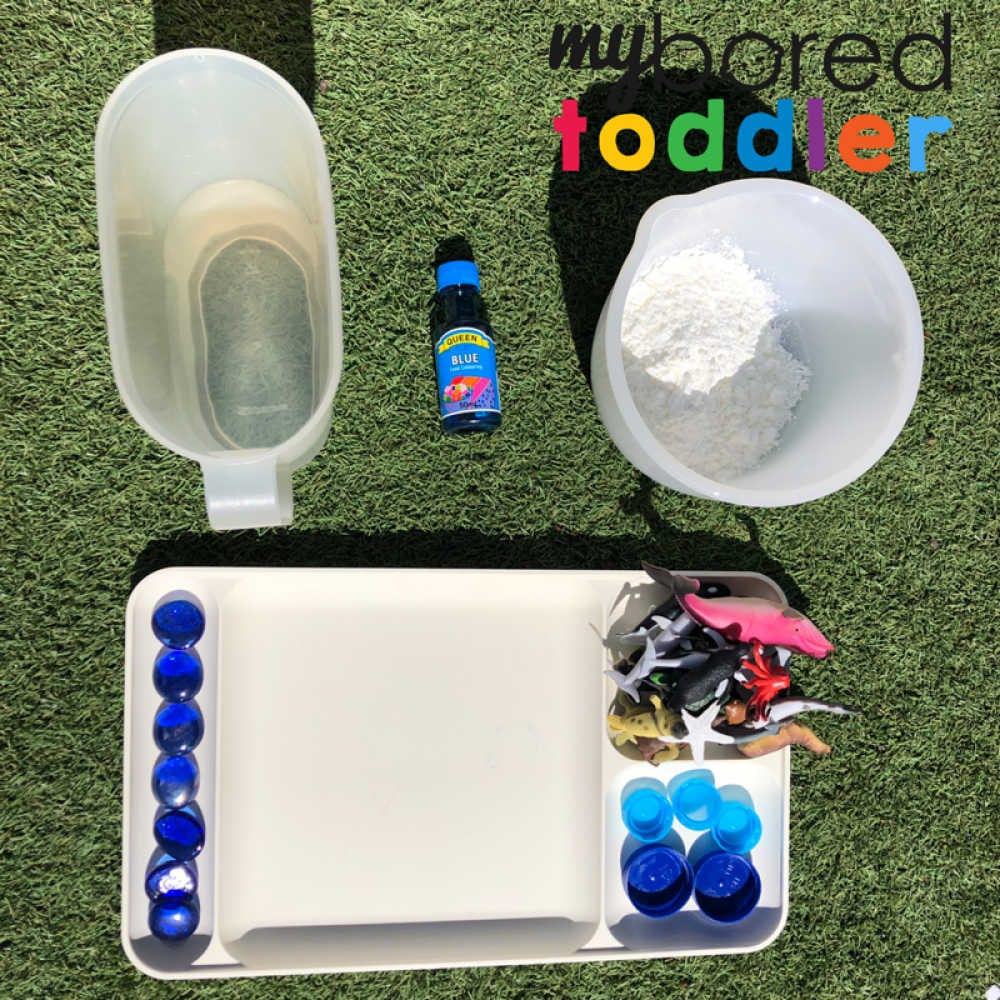 2 parts Corn Flour
1 part Water
Bowl
Food Colouring (we went with blue to mimic water for an ocean small world)
Tray
Loose Parts (we used sea themed animal figurines, various bottle tops and some glass stones)
How to set up your Oobleck Colour Gradient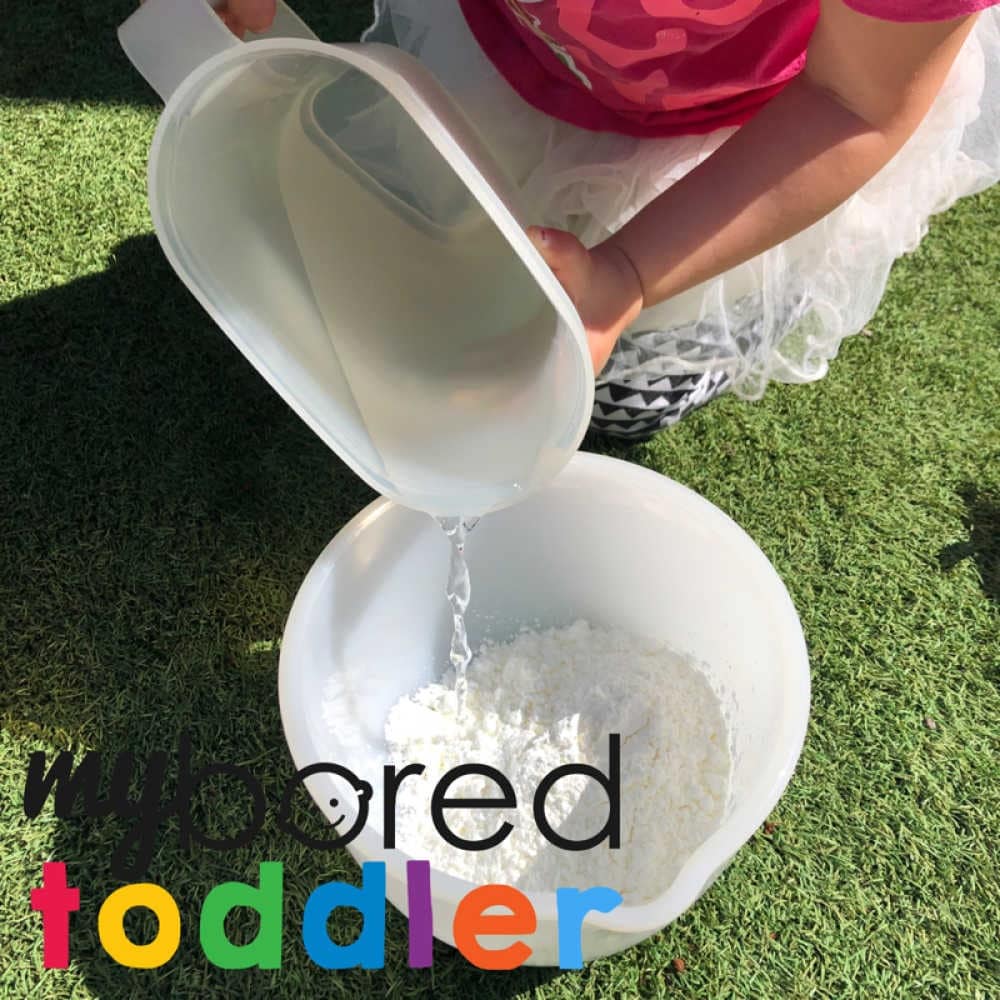 One of the beautiful things about Oobleck is that it really is so forgiving. If you add to much water, play for a while and it will thicken up as you play. If you have add too much corn flour, simply add more water. If this is your first time making Oobleck, be confident! You are going to just love it!
To start with, we put about 2 cups of corn flour into the bowl. Miss 2 added a slosh of water before dropping her hands into the bowl to explore its contents. Corn flour alone is an interesting texture to explore but adding the water lets the magic begin!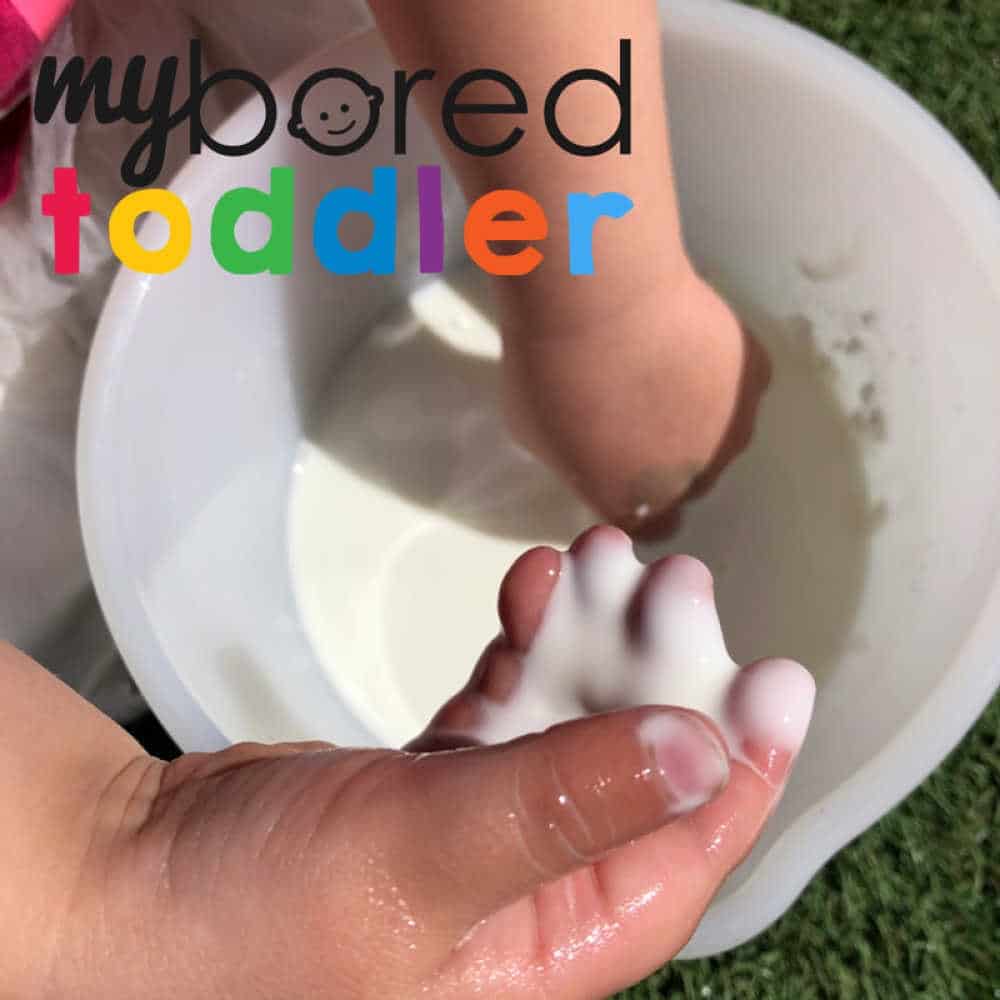 Stirring with her fingers, Miss 2 added a splash of water bit by bit until it reached the consistency we were looking for. To allow the colour to swirl, we made our Oobleck quite runny.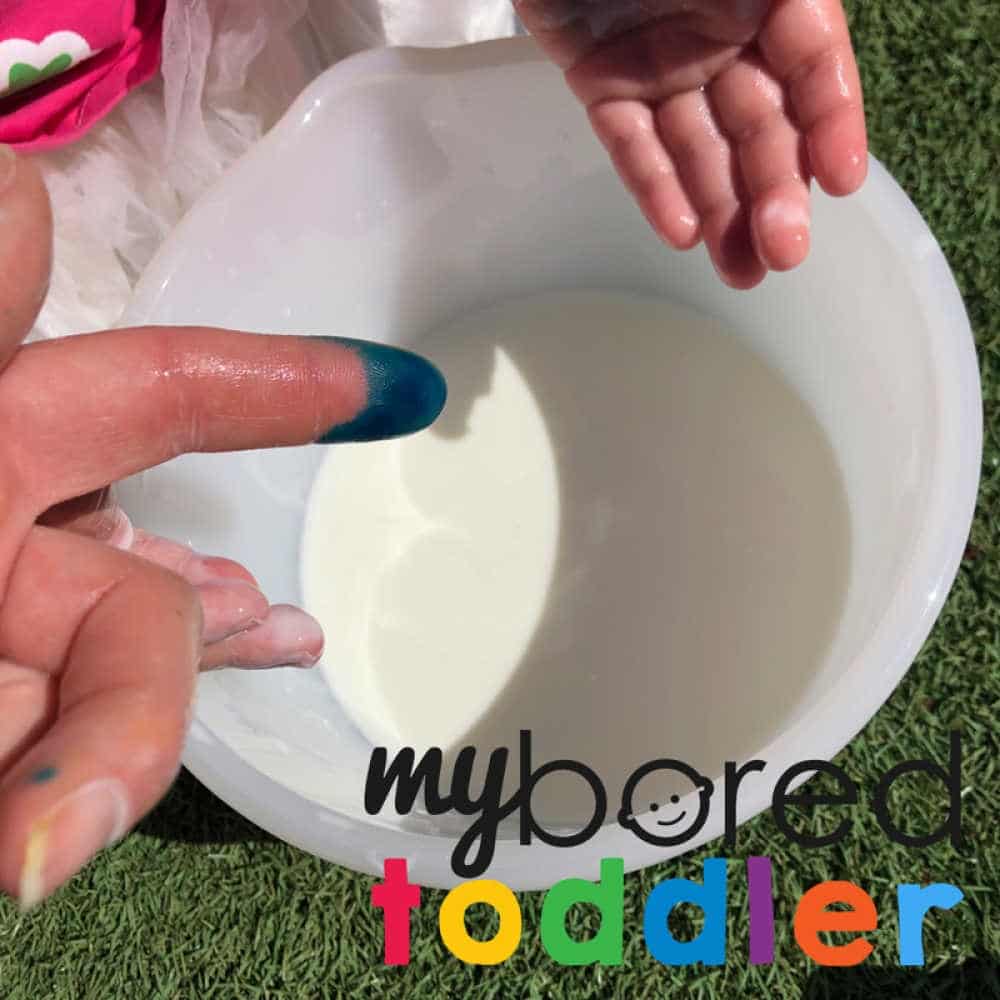 Dipping my finger into the food colouring bottle gave just enough colour to tint the Oobleck a pale blue. Once the colour was even, we poured one third of the mixture into our tray.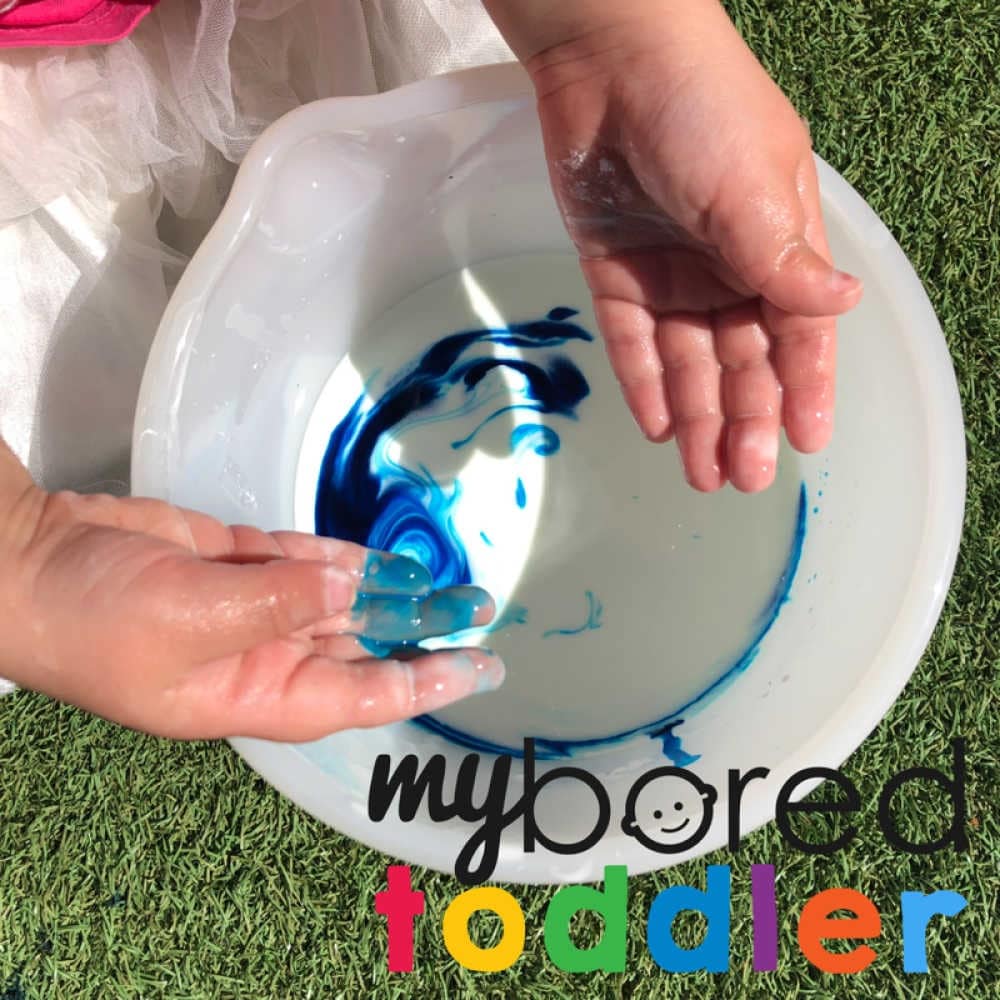 We then added another few drops of colouring to the mix, stirred and poured half into the tray before adding even more food colouring to the last of the mixture in the bowl.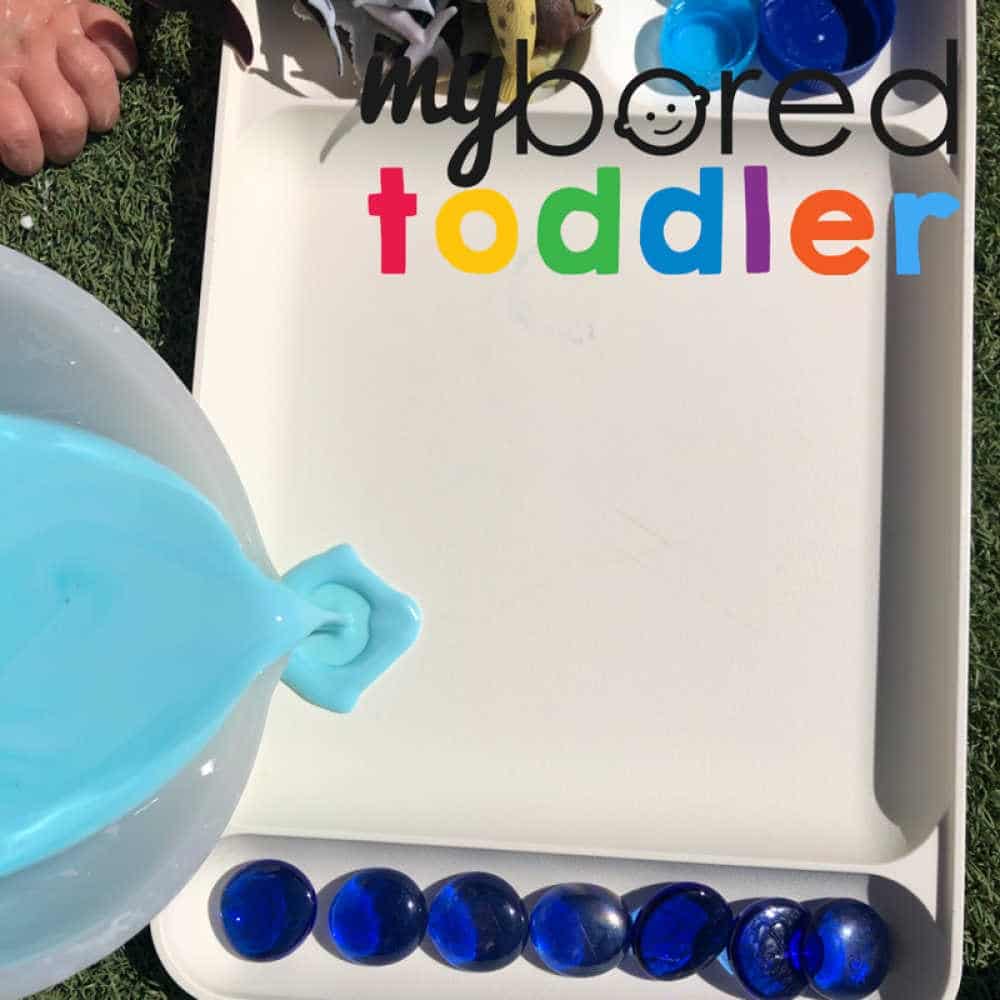 We needed this last colour to be quite intense so added quite a bit more colouring to give us a deep blue hue.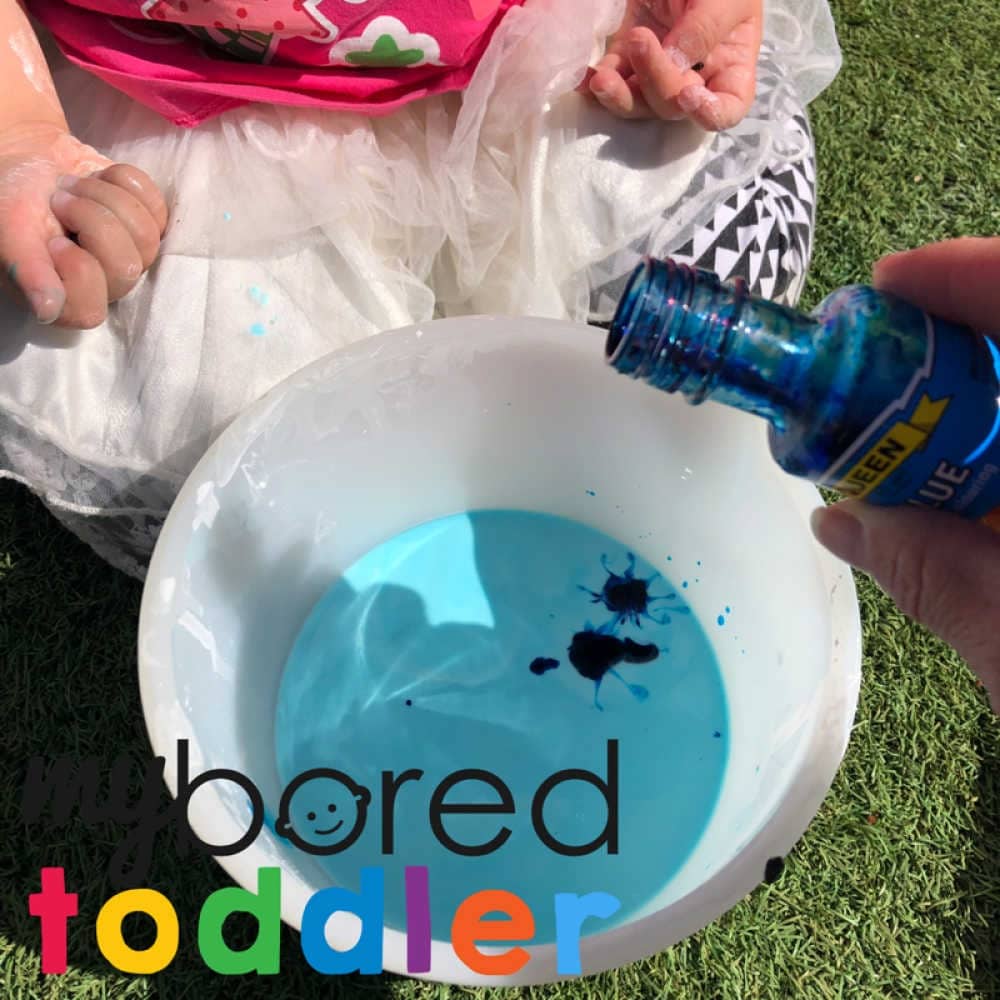 Pouring the last colour into the tray and watching the colours meet and swirl was really lovely to watch. Miss 2 was keen to get her fingers into the mix.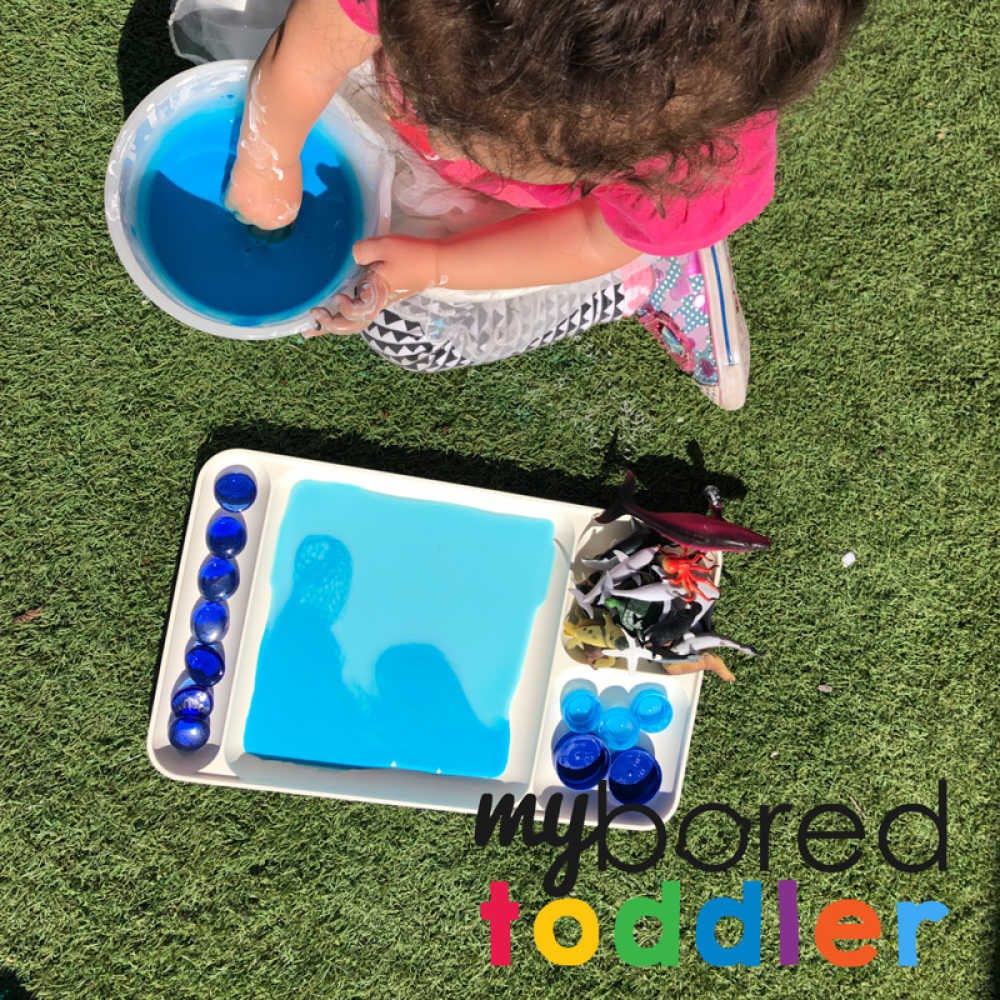 We spoke about the lighter, middle and darker colours. Having them in the tray next to each other, swirling and blending together was quite enchanting.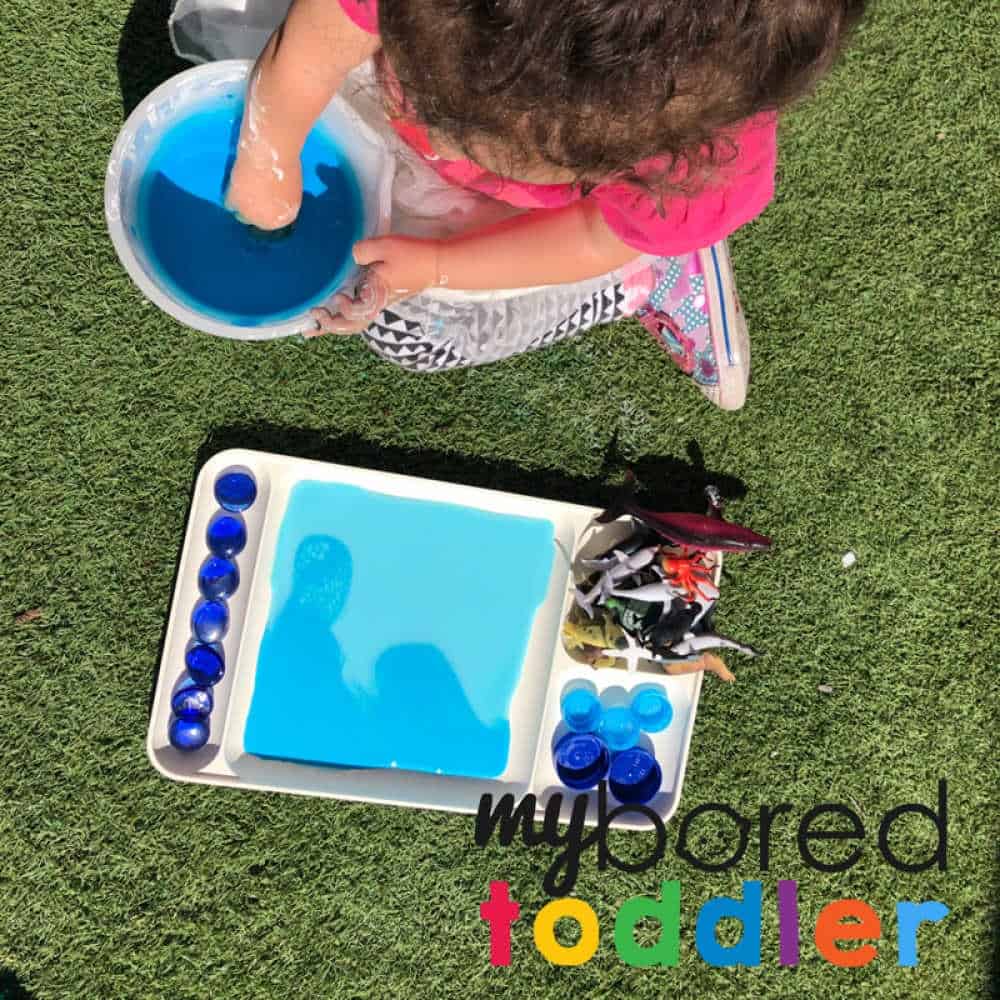 Once Miss 2 realised it was free play time, she did not hesitate to get down and messy. The animal figurines were the first to go into the 'ocean' followed by the bottle tops. We continued our conversation about lighter and darker colours while placing animals on the lids or for the sake of our play, the ice burgs.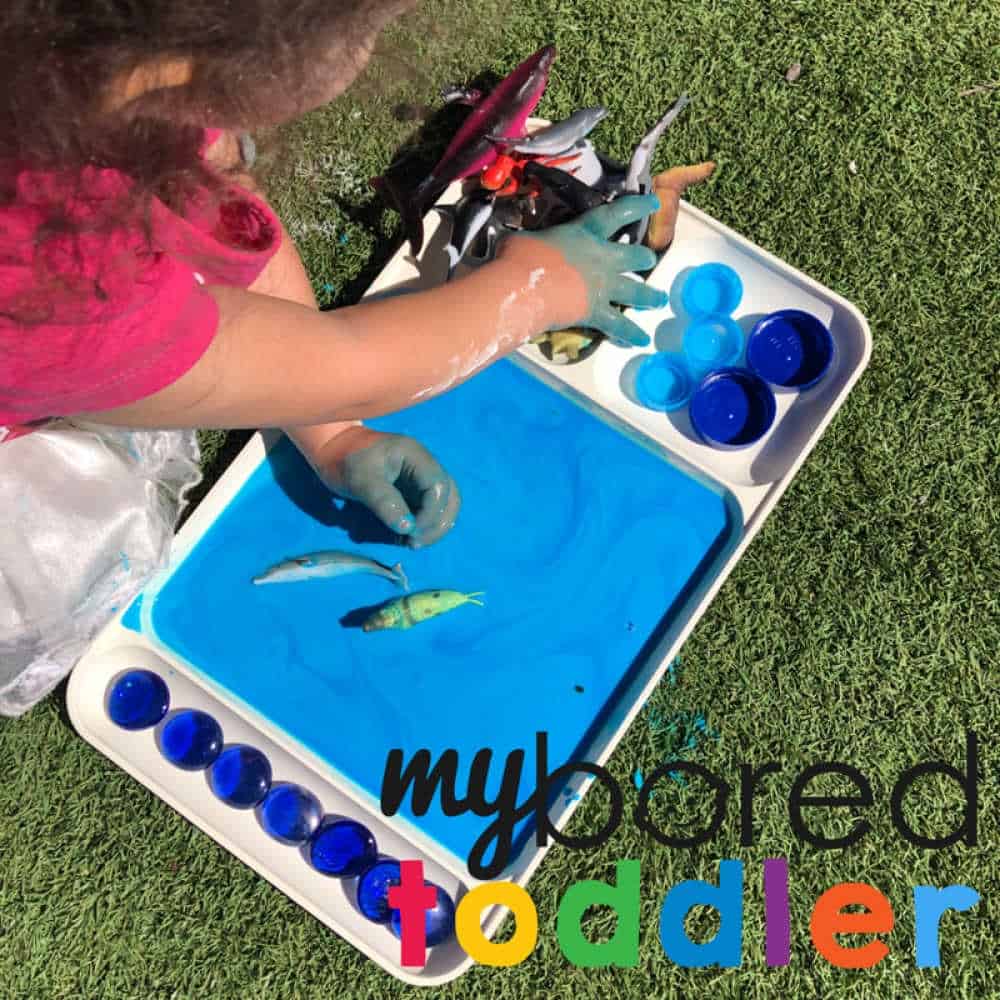 This easy to set up activity certainly opened up plenty conversations about colour gradients and different hues of colour. Walking to school that afternoon, I challenged Miss 2 to identify other shades of blue in our community to strengthen her comprehension.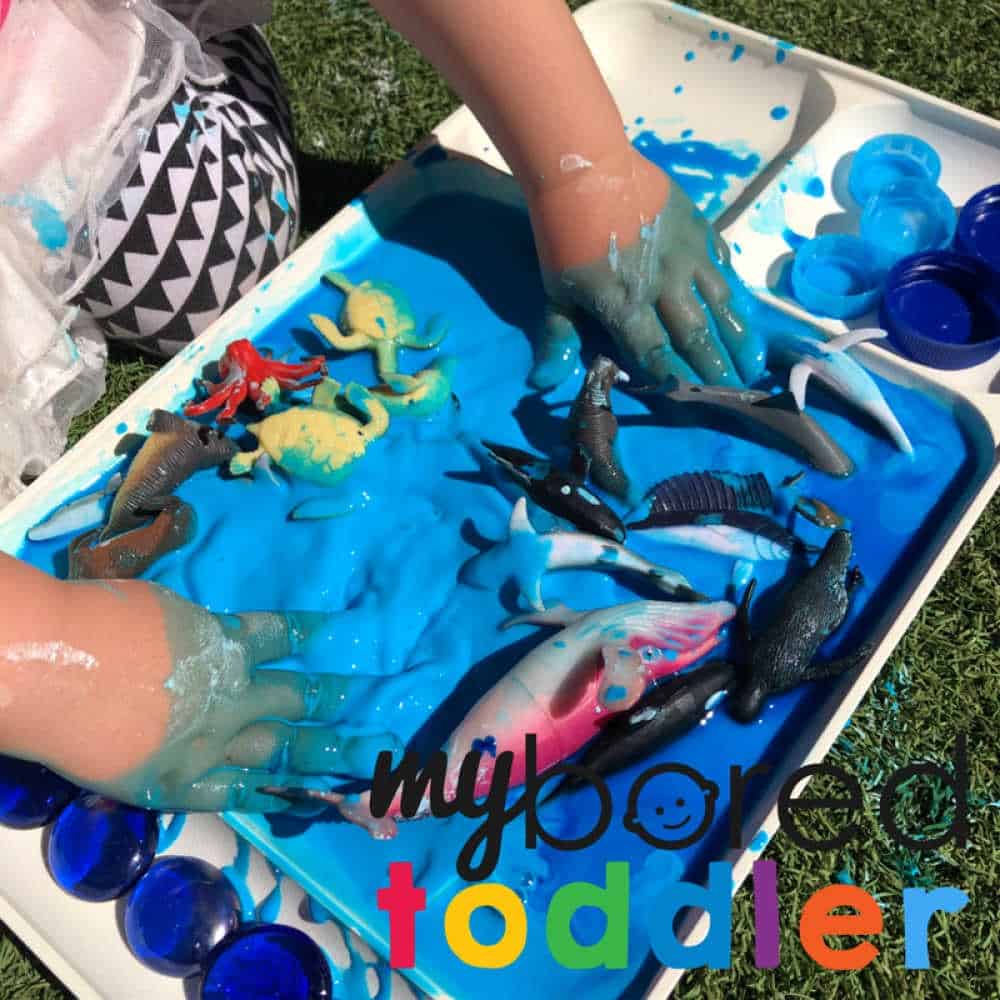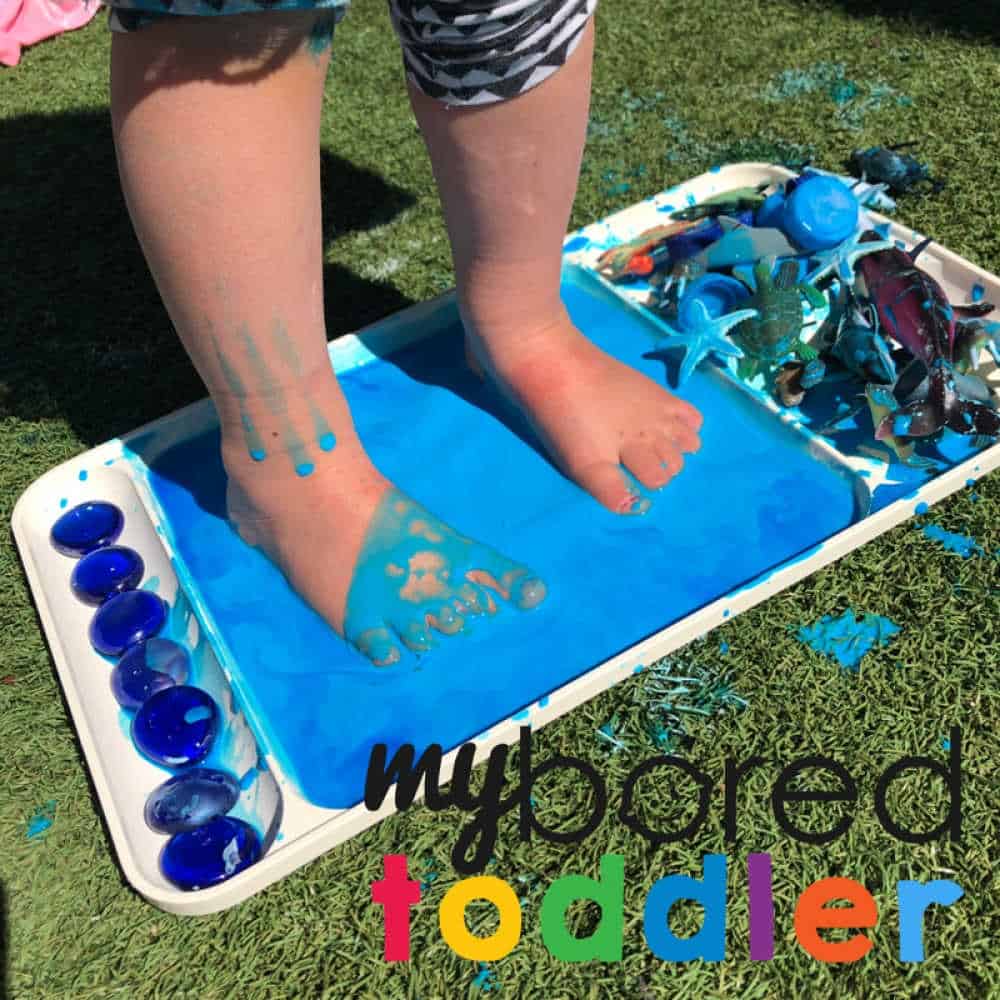 Whether you are looking for an introduction to colours or a follow up activity, this Oobleck Colour Gradient ticks all the boxes to make an engaging play session for your toddler.
Some more fun colour activities for toddlers you might enjoy are:
If you enjoyed this post why not join our Facebook Group or follow along on Instagram (follow @myboredtoddler and use #myboredtoddler).
See more fun Color themed activities here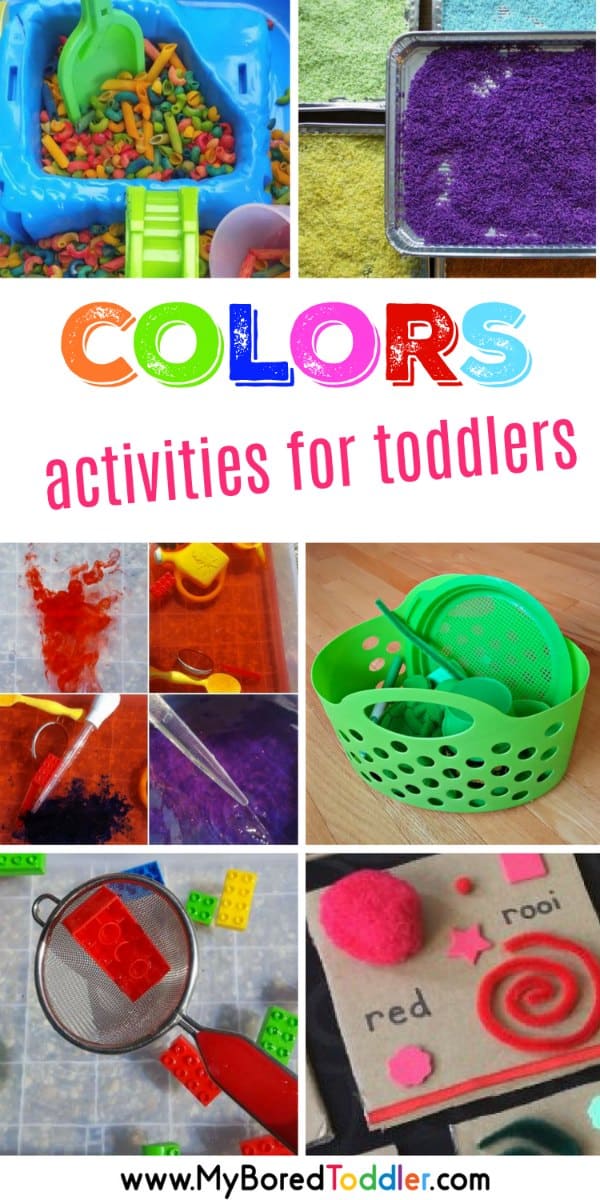 About the Author:
Dani is a busy stay at home Mum of 3 and early childhood teacher in training who is passionate about play based learning throughout early childhood. For educational play ideas that you can do at home and parenting tips visit Play Inspired Mum Check her out on Instagram andFacebook