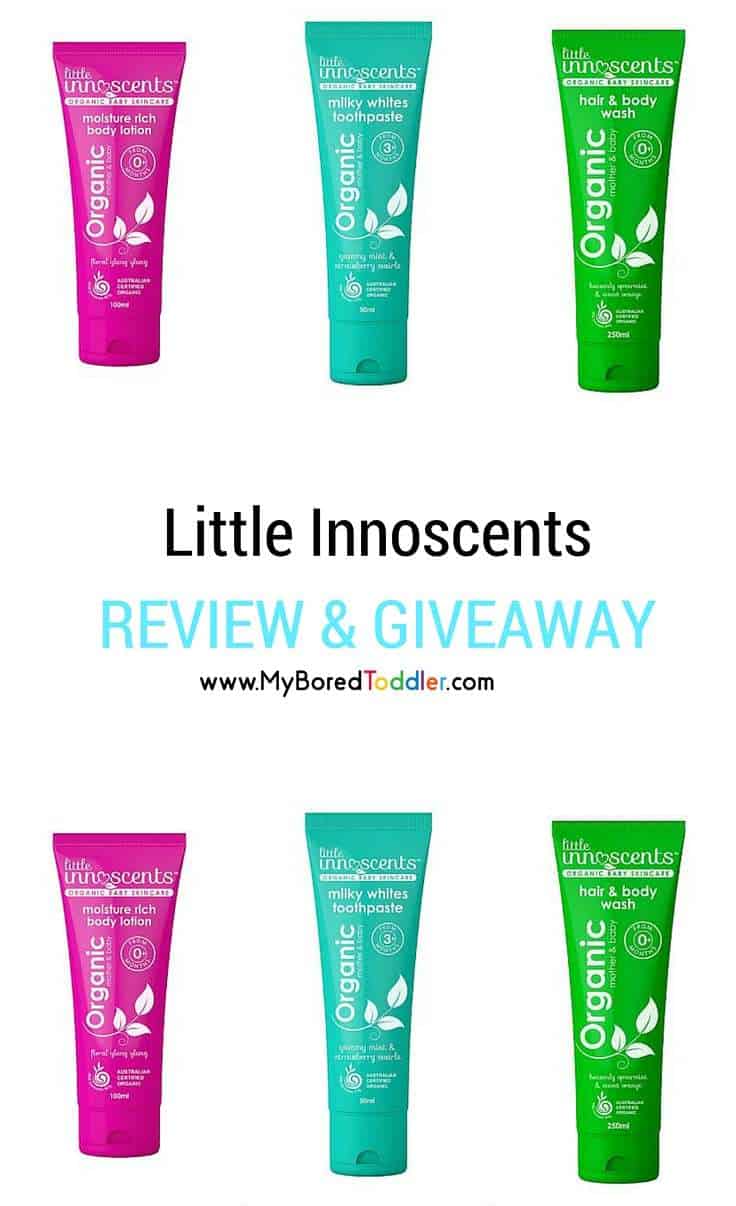 Over the last month we have been reviewing the Organic Milky Whites Toothpaste from Little Innoscents. When it comes to products for babies and toddlers I am very picky. I have children who have very sensitive skin and quite a few allergies so I am always looking for natural, chemical free products. I also love supporting Australian companies.
The product that we trailed was the Organic Milky Whites Toothpaste. One of the key features of this product is that it is fluoride free and contains no artificial sweeteners. Priced at $4.95 it is comparable to the brands you find in the supermarket. My children have both been using this for a month and we are all very happy with the product. They love using their own 'special' toothpaste and enjoy the minty taste, and I love that it is all natural. If you are looking for a more natural toothpaste solution, make sure to test this one out.
The toothpaste, along with all of the Little Innoscents range boasts the following features:
Made from 100% naturally derived ingredients
Hypoallergenic
Uses essential oils for a natural scent
Certified organic
Not tested on animals
You can find out more about the Little Innocents product range on their website. We also have a chance for you to win a great prize pack (see below).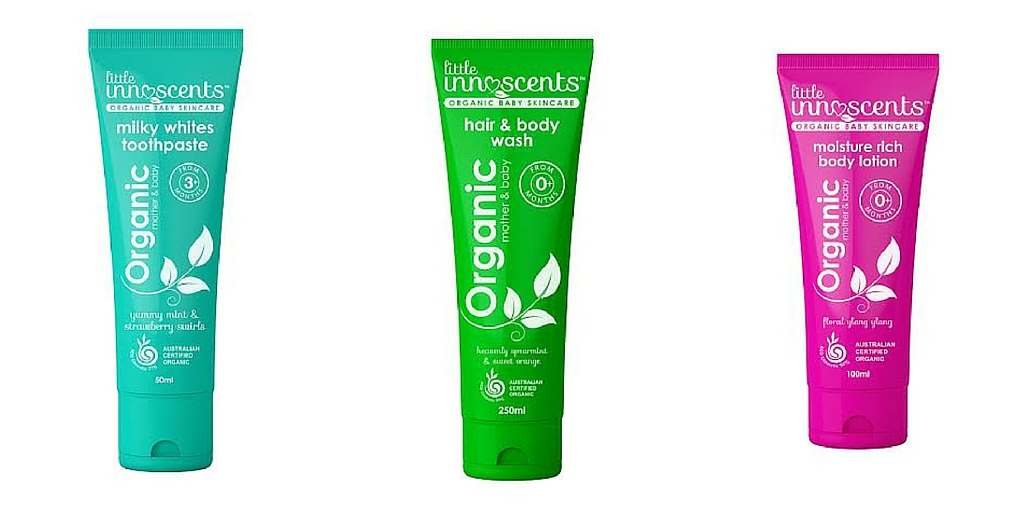 Win a Little Innoscents Prize Pack
The lovely people at Little Innoscents have kindly offered up 5 prize packages for our Australian readers, each consisting of the Organic Milky White Toothpaste, Organic Hair & Body Wash and the Organic Moisture Rich Body Lotion. Each pack is valued at $30. If you would like to win one of these great prize packages, please tell us in 25 words or less why organic ingredients are important when choosing products for you child. Entries close 21 April. Australian residents only.
Win 1 of 5 Little Innoscents Prize Packs

If you want to keep your toddler busy makes sure you subscribe to our weekly newsletter and follow us on Facebook, Twitter, Instagram and Pinterest.
Some posts you may enjoy are our Toddler Boredom Buster Series, Toddler Painting Ideas WITHOUT using a Paintbrush and Toddler Boredom Busters