When it comes to Fall crafts and activities for toddlers, you can't go past leaf crafts!
Whether it's real leaves or making leaf crafts, this collection of leaf craft and activity ideas for toddlers will definitely keep them busy!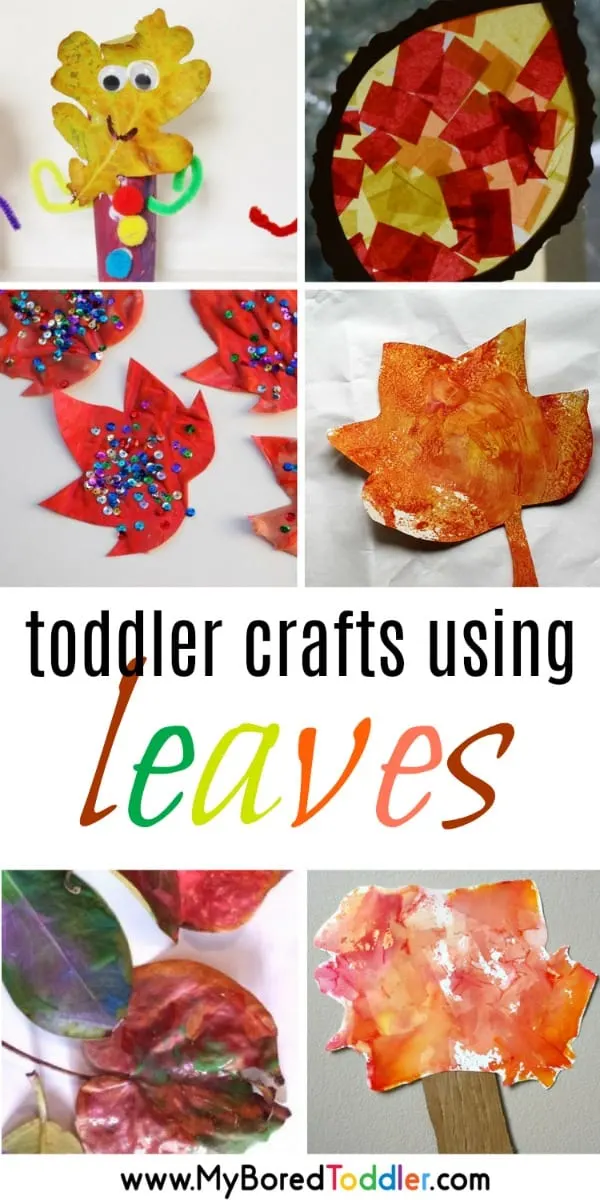 Leaf Crafts and Activities for Toddlers
Leaves, leaves, leaves! Fall or Autumn is all about the changing leaves - the colors, shapes and sounds of Fall leaves make it such a great topic to explore with toddles.
While there are many ways to explore the Fall leaves a few simple ones include:
taking a nature walk
discussing the changing colors of the leaves
listening to and discussing the sounds the leaves make when you step on them
talking about the different shapes of the leaves
exploring why the seasons change and what 'Fall' means
I absolutely LOVE this book if you are doing a leaf activity - it goes so perfectly! You can get a copy HERE on Amazon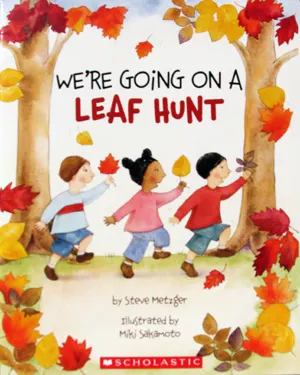 Leaf Crafts and Activities for Toddlers
A fun and relaxing sensory bin play idea - use real or artificial leaves.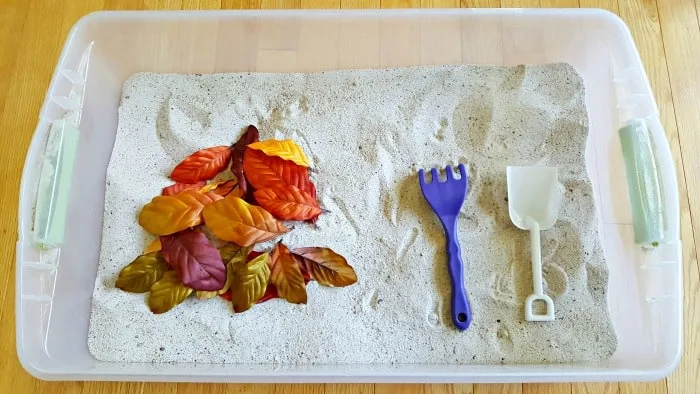 Use real leaves and add googly eyes to make leaf people.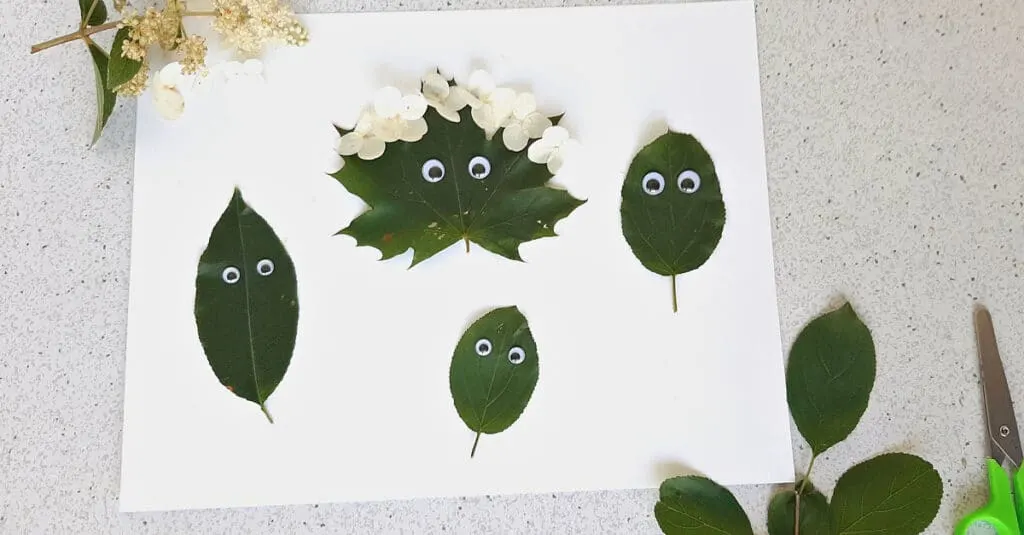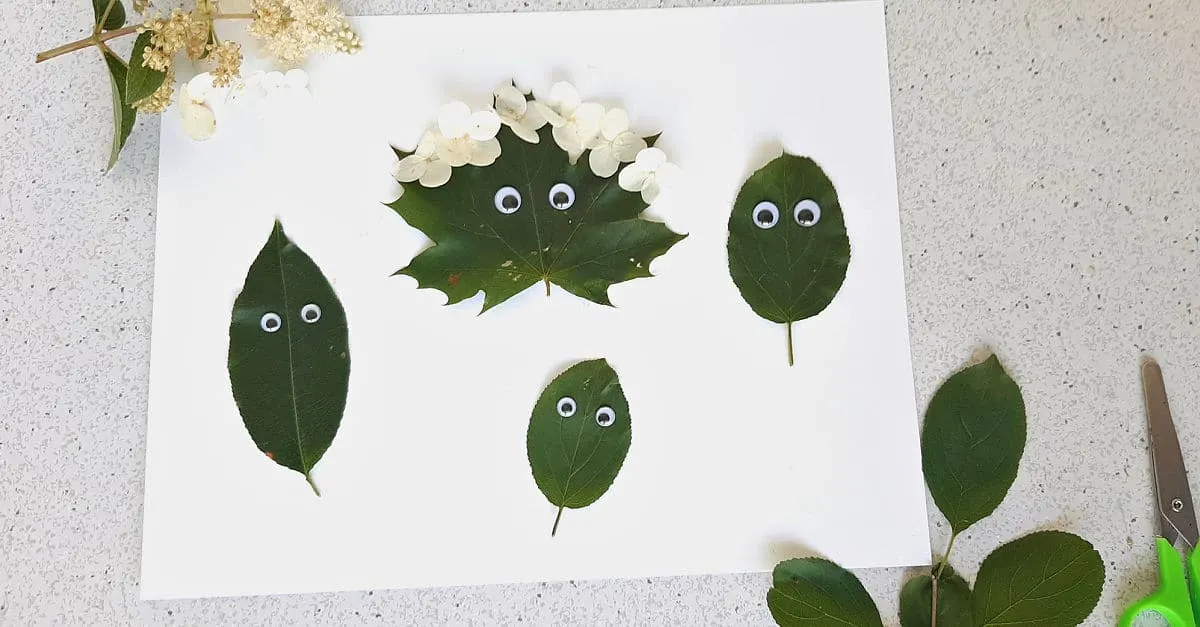 Get out the Fall colored playdough and make some colorful leaves! Get your free printable Fall leaves playdough mats HERE.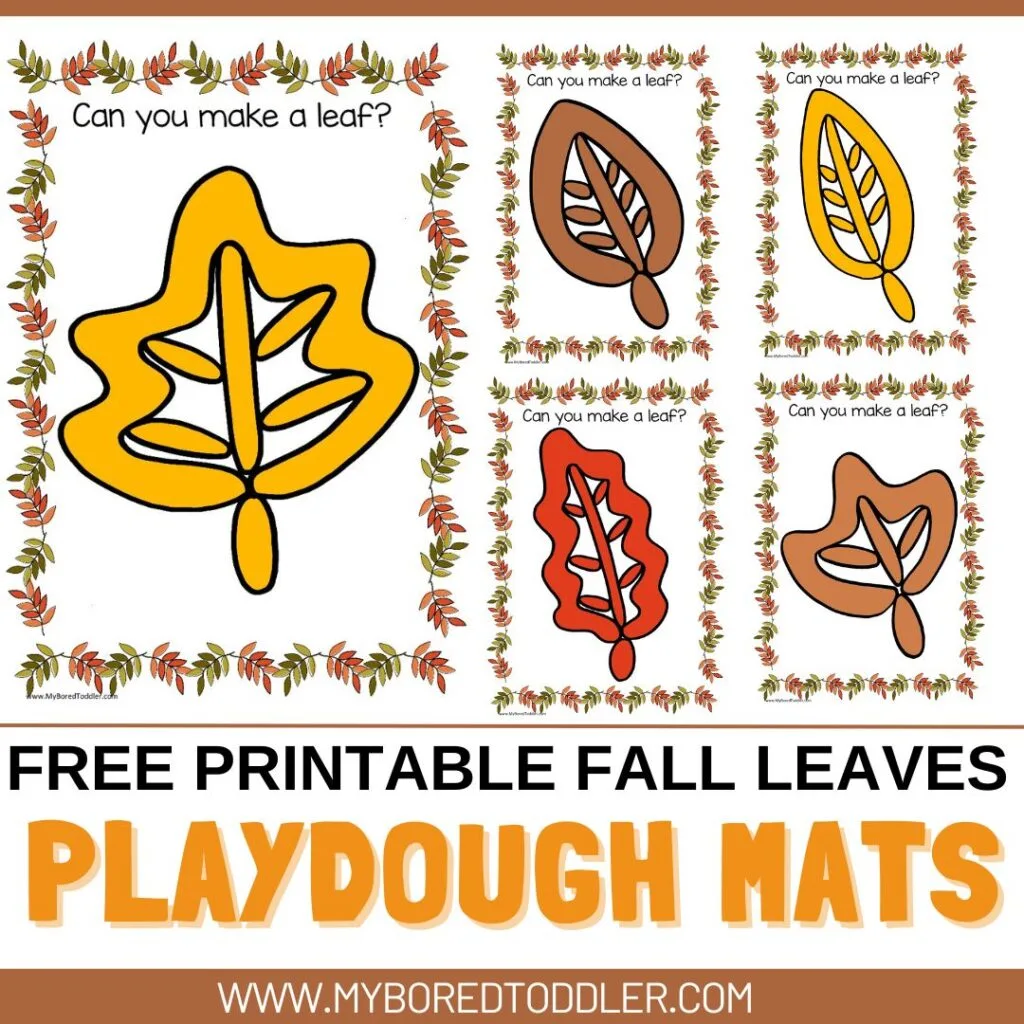 Trace the numbers, color the leaves and draw the leaves on the tree. A fun toddler leaf activity that focuses on the numbers 0-10. Get your free printable Leaf sheet HERE.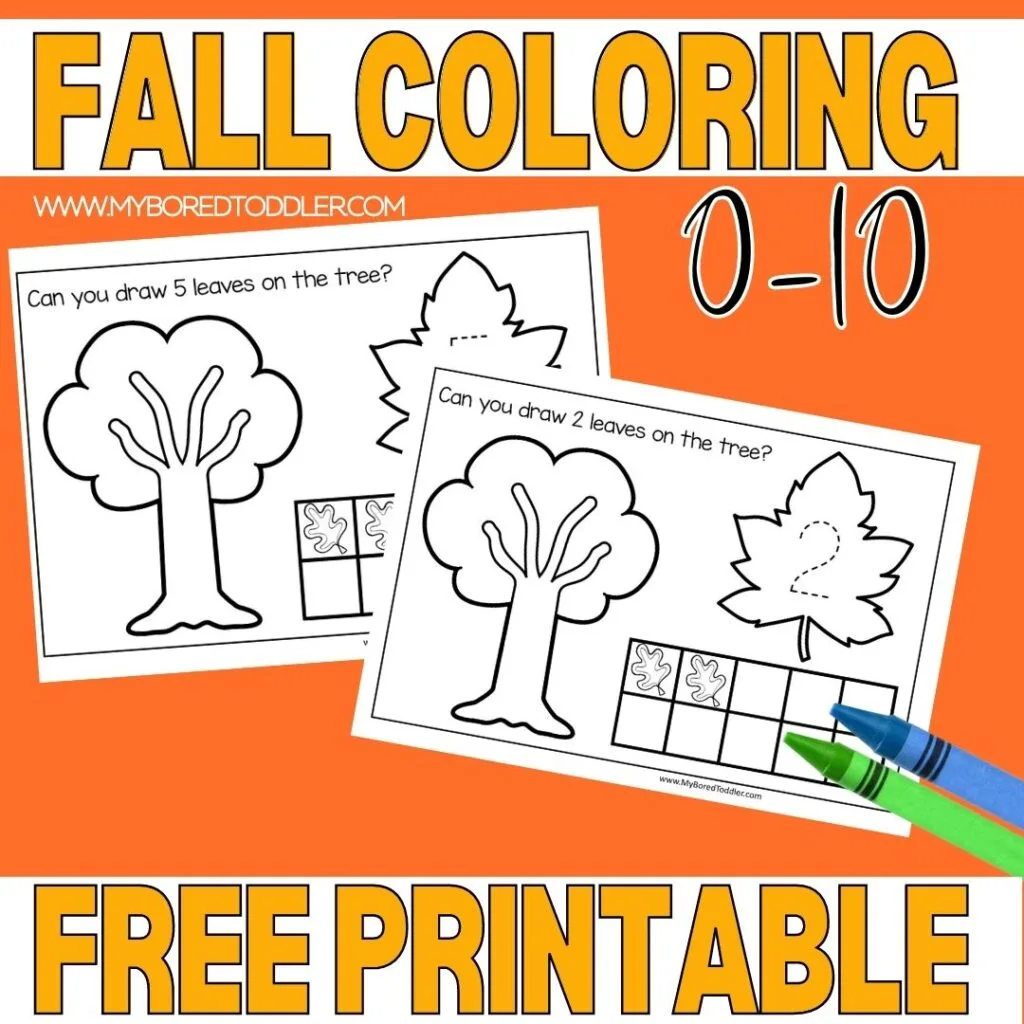 Our amazing Facebook Group members have shared some of their toddler leaf activities too.
Foam Leaf Sticker Tree
Patricia shared this fun activity with us. Draw a large tree on some craft paper and then use foam leaf stickers to decorate.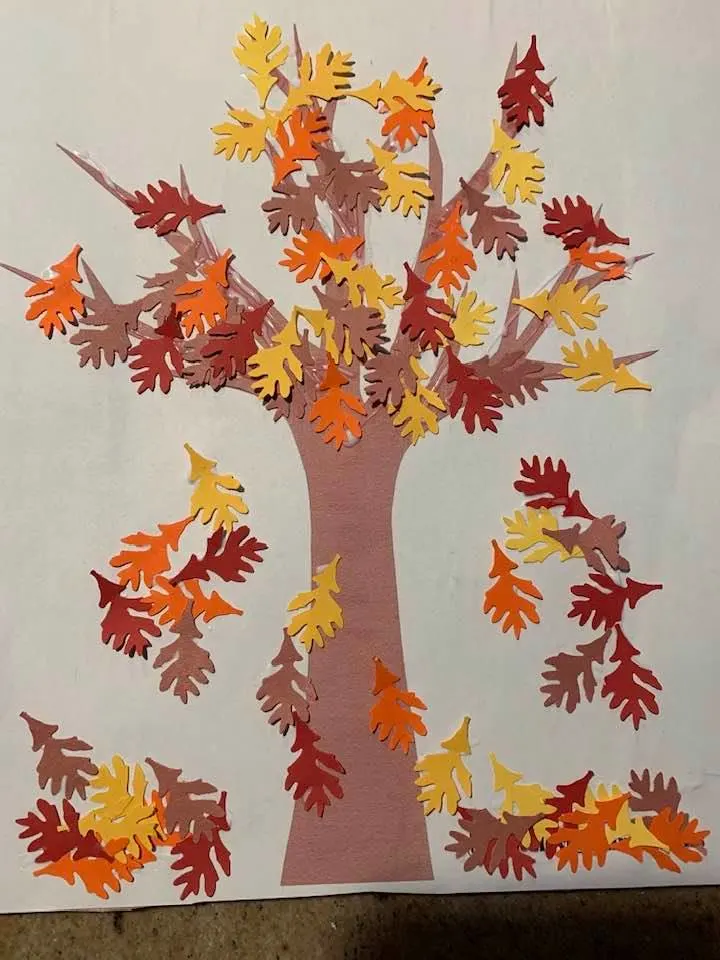 Leaf Prints Using Sponge Painting
Brianna shared this toddler leaf craft with us. Collect some real leaves (the softer ones work best). Use double sided tape to stick them onto a canvas or paper.
Use sponges to paint over the canvas and then carefully remove the leaves once the painting is dry. Sea sponges work really well for this type of painting - you can get them on Amazon HERE.
This would make a great gift for grandparents!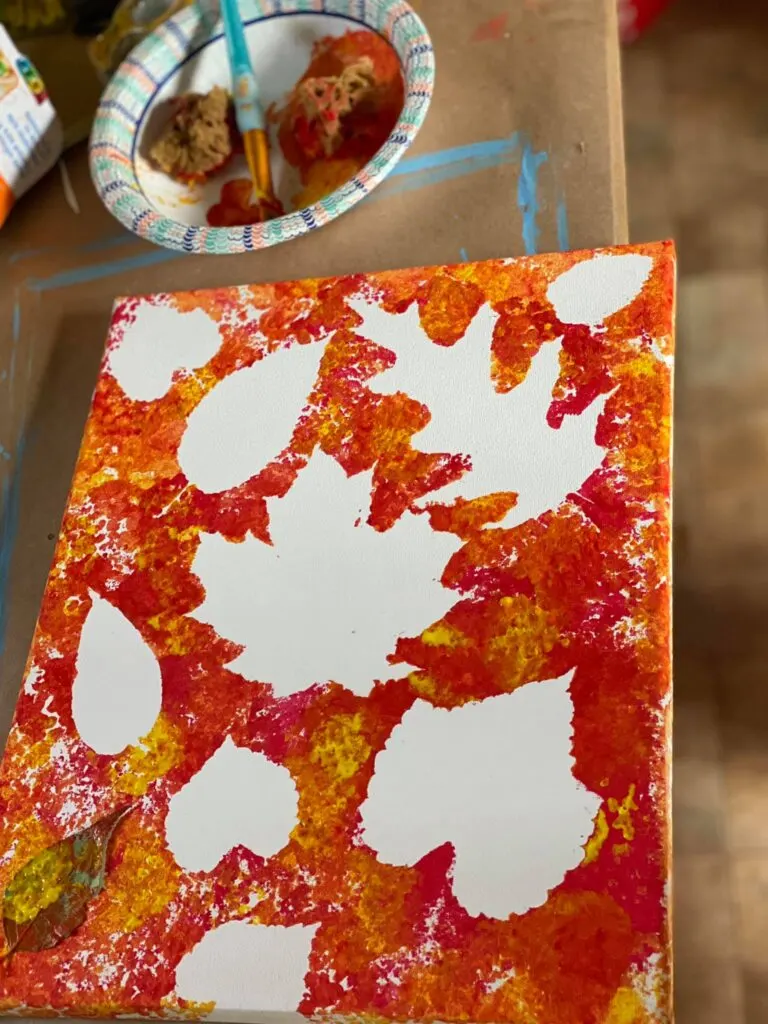 Color Sorting Leaves Using Paint Chips
This is a great nature play activity using leaves. Once you have collected different colored leaves try to match them up to the colors on the paint cards.
You can get these samples from most paint stores. Thanks to Hiba for sharing this idea with us.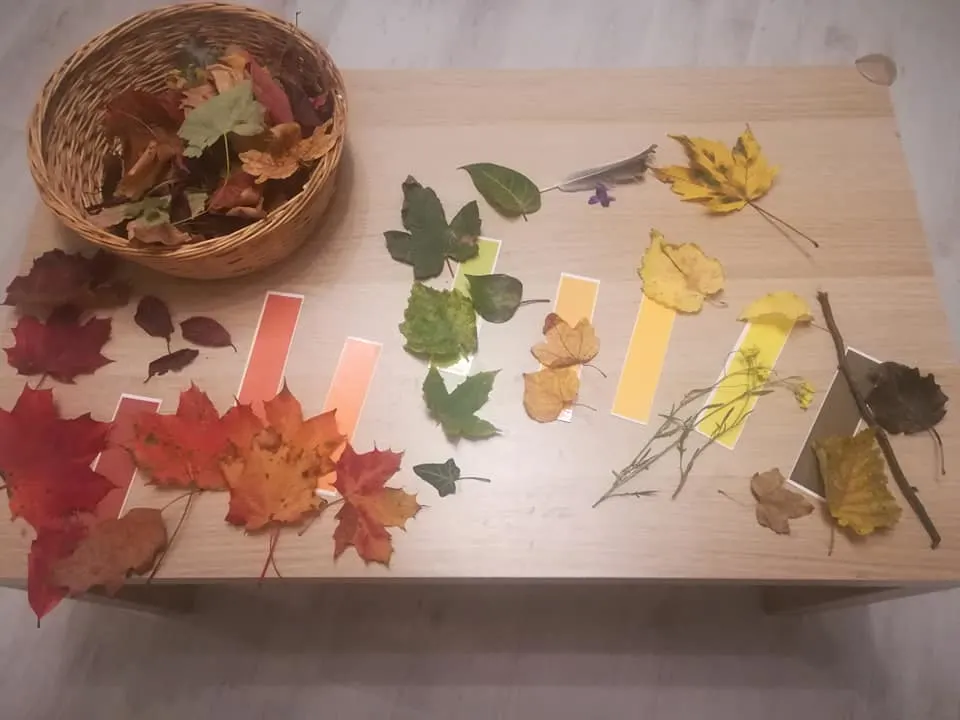 Add Leaves to a Sensory Bin
Sensory bins don't need to be complicated. Make a leaf exploration sensory bin by adding some leaves, sticks and seeds.
I would add a magnifying glass as well (you can get toddler friendly ones HERE).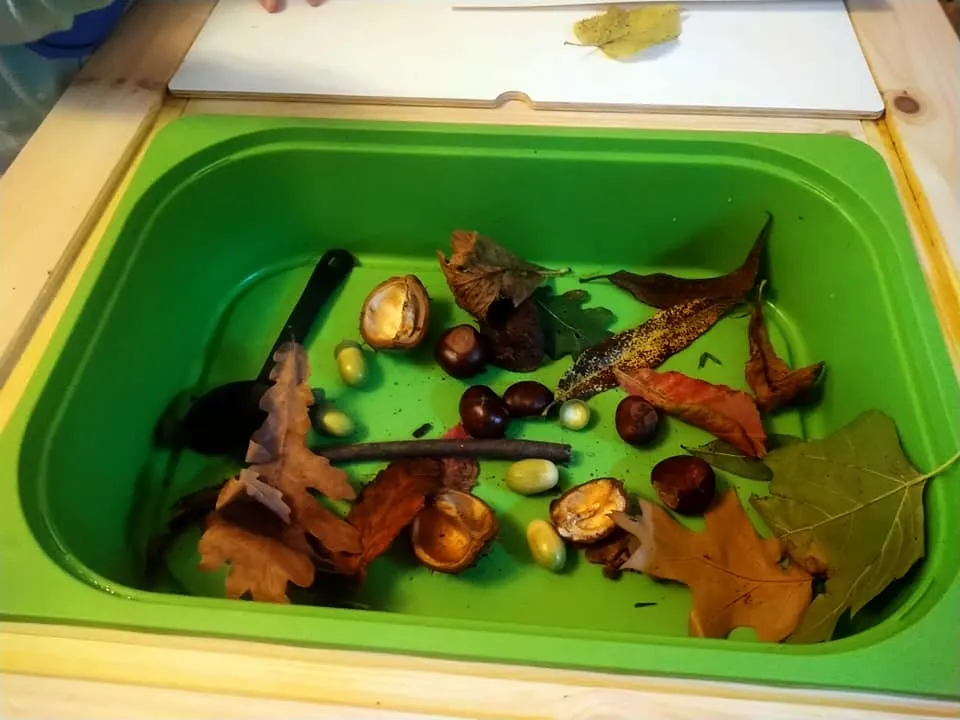 Make a Leaf Suncatcher
Cut out a cardboard circle and add some sticky back paper to it. Let your todlder stick on their leaves and then you have a lovely leaf suncatcher! Thanks to Amada for sharing this leaf craft idea with us.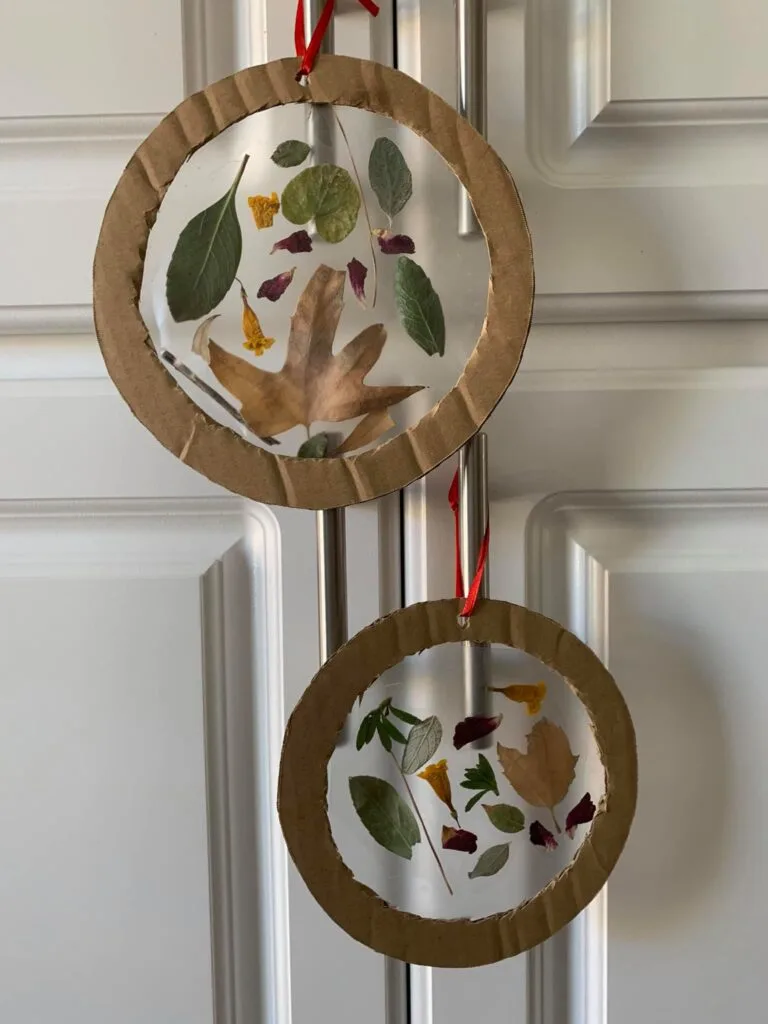 Lou shared her version of a leaf suncatcher - she had her toddler punch holes in the leaves (a GREAT fine motor activity by the way!) It can be easier with the single hole punches.
She created a frame using craft sticks and sticky back paper.
Make Leaf Paintbrushes
This is such a fun leaf activity idea! Collect your leaves and then tie them to sticks to make paintbrushes. Each brush makes a different pattern and it's a fun toddler painting idea.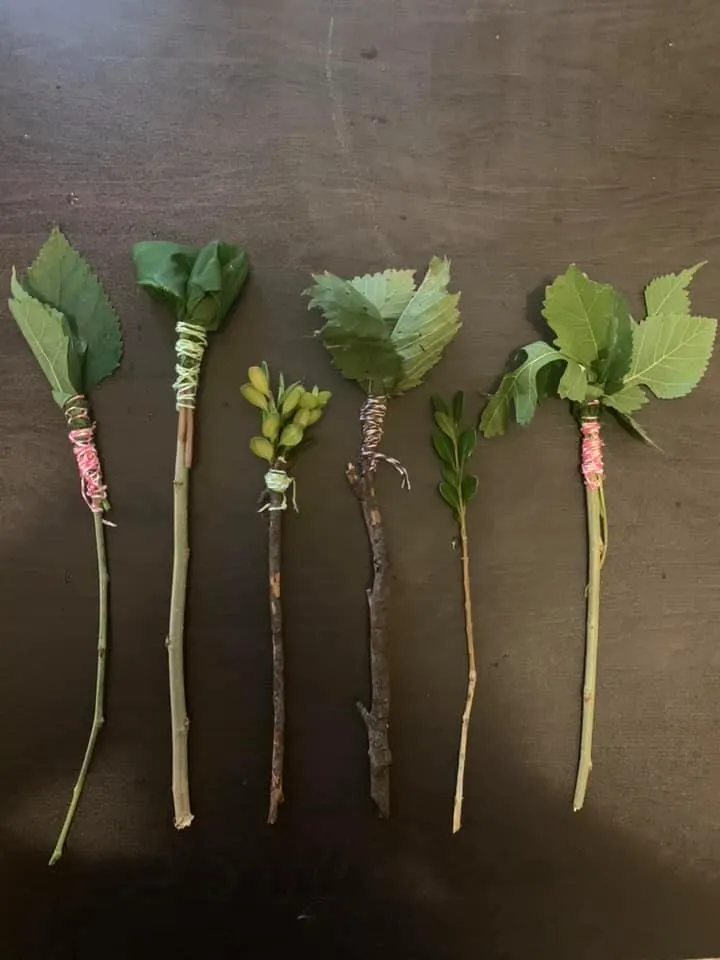 Make a Leaf Lion
Use a paper plate and real or artificial leaves to make this fun lion craft. Thanks to Sandy for this picture.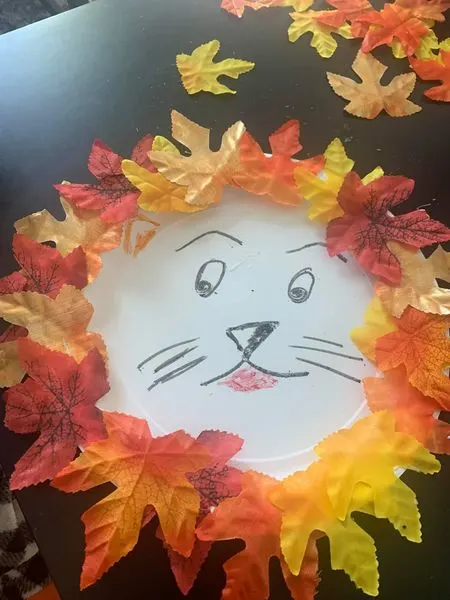 Sweeping Leaves
Emily shared this fun sweeping leaves activity idea. Use painter's tape to create a space and then a toddler size broom (you can get one's like this HERE on Amazon).
Emily used craft leaves for this activity.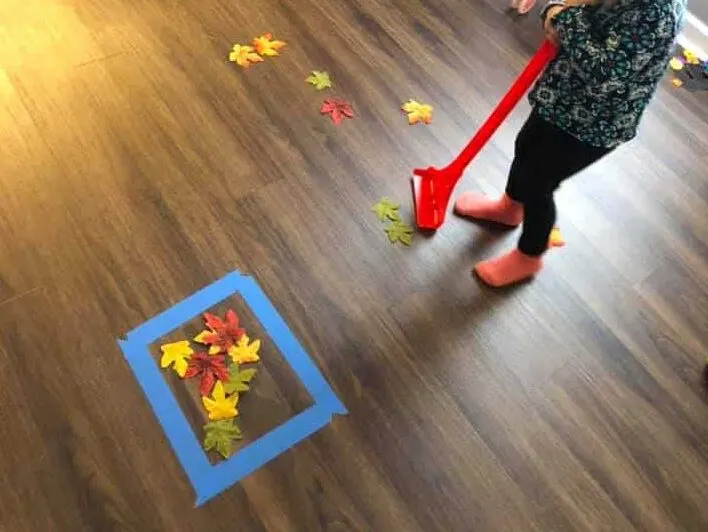 Make a Leaf Maze
I'm not going to pretend that this is an easy activity to set up but I had to include this leaf maze that our Facebook group member Sabrina made - how much fun does this look!!!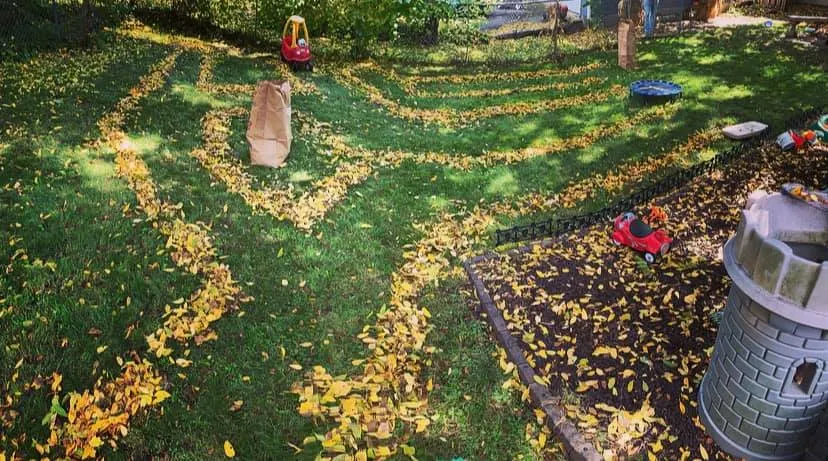 Make a Leaf Collage
Samantha shared this leaf craft idea with us - use real leaves to stick onto a tree trunk.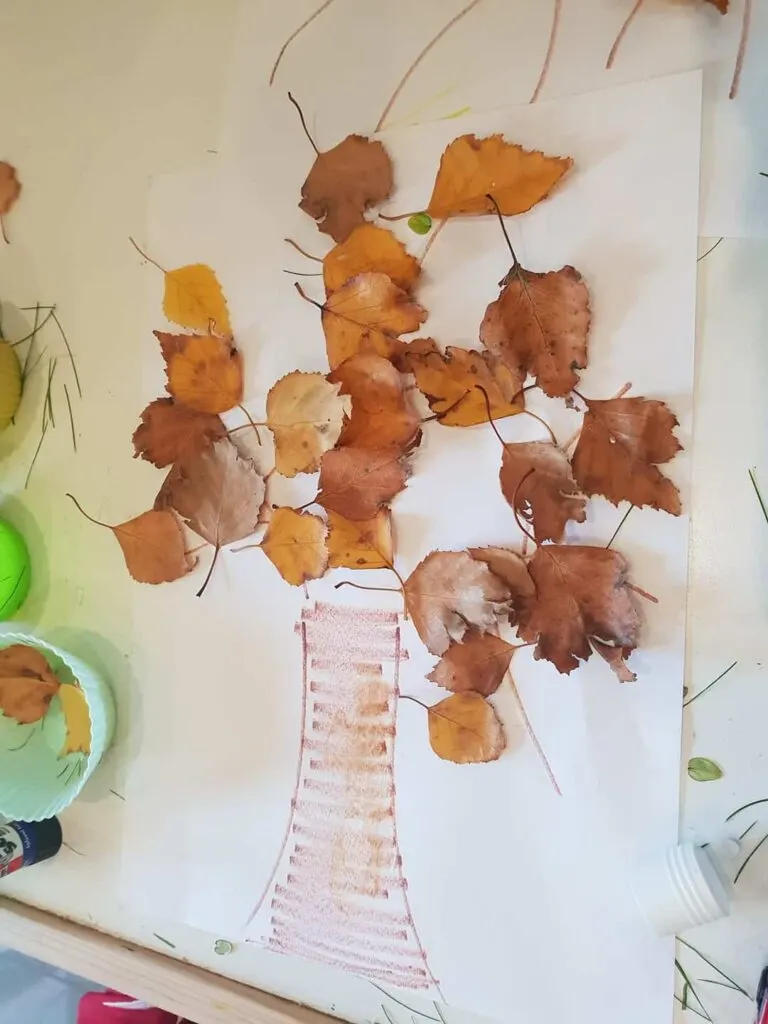 Elise had her toddler paint the leaves first and then used bark and twigs to create the branches. What a lovley leaf craft idea!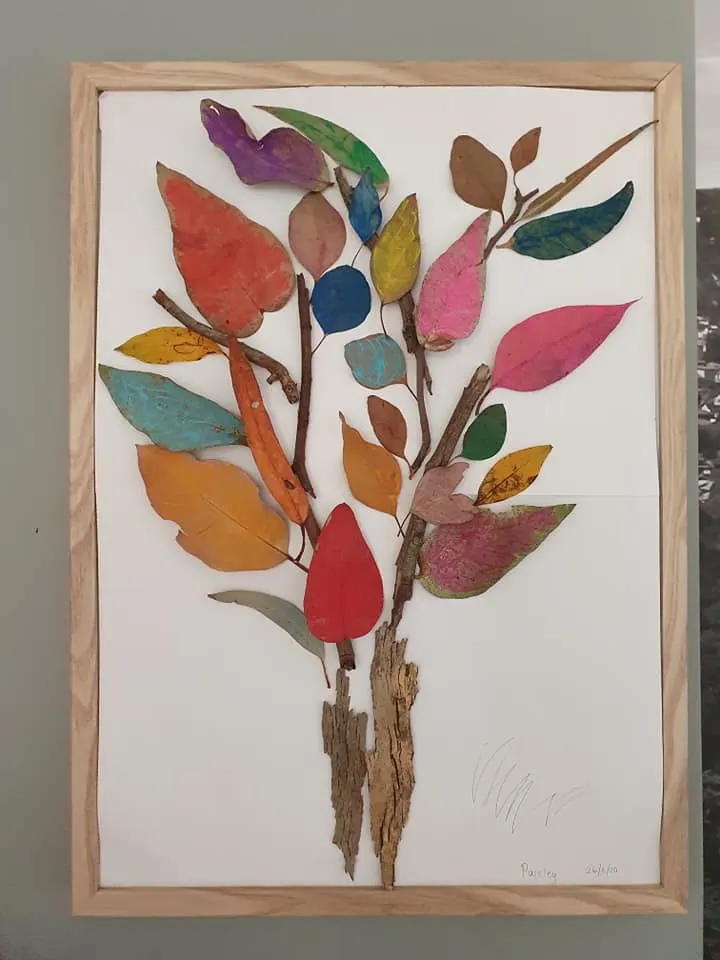 Leaf Sorting by Colors
Stephanie shared this simple leaf sorting activity with us. Use paper bags with a color on the front of each one and then sort the leaves into the right colors.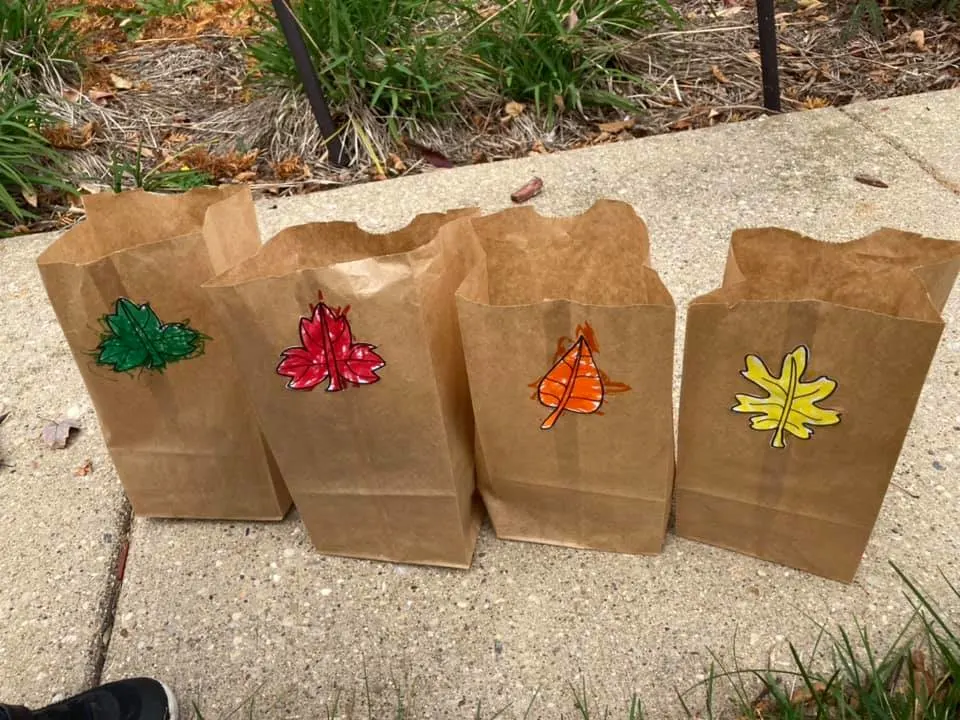 Make a Leaf Rainbow
If you have a lot of colorful leaves you could make a leaf rainbow like this one that Liss shared with us.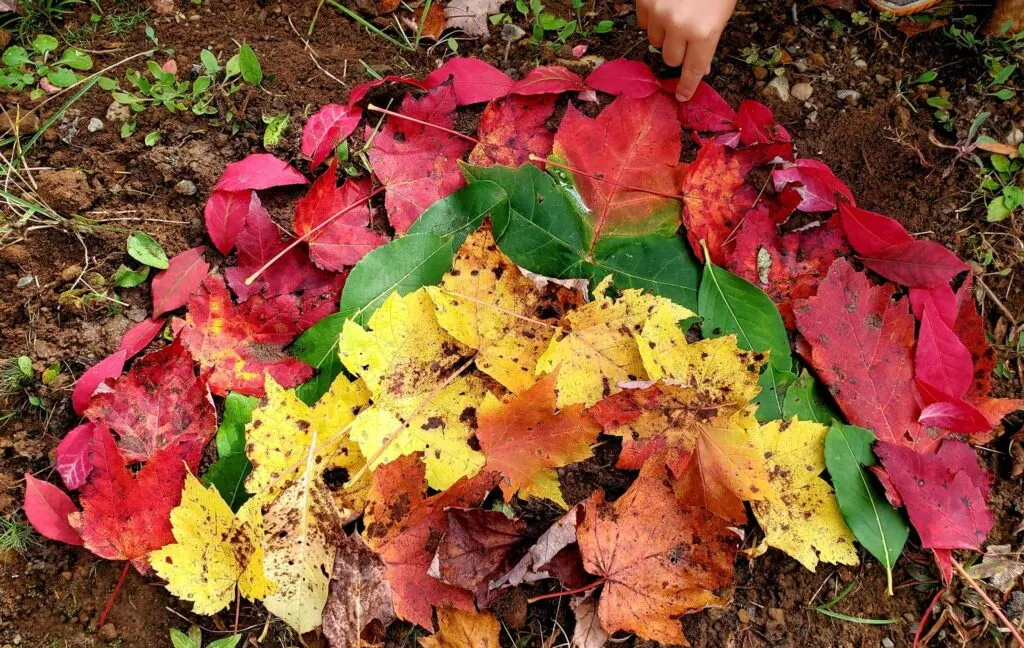 Make Playdough Leaves
Playdough and leaf cookie cutters (you can get sets HERE on Amazon) are all you need for this fun activity idea. Thanks to Laura for this photo.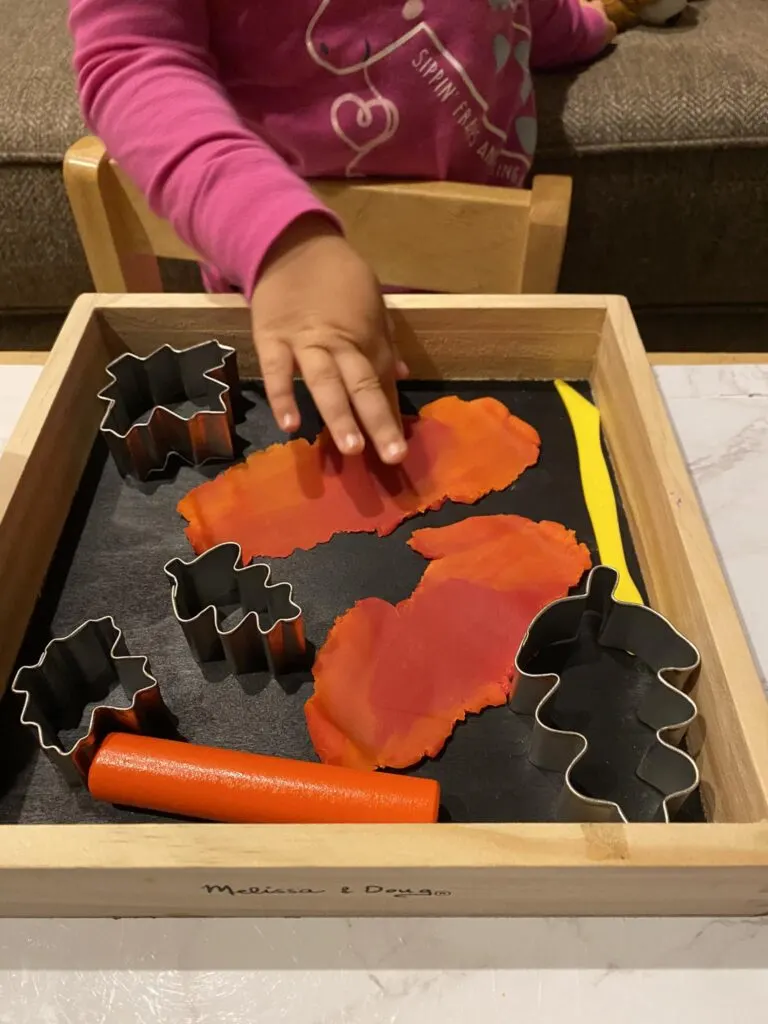 Bubble Wrap Leaf Painting Craft
Use bubble wrap (wrap it around their hand) and then dip it in paint to create a great effect on your cut out leaves. You can cut out your own or use precut leaves like these ones.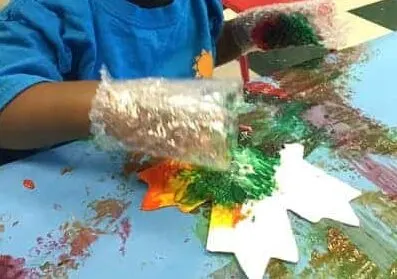 More Leaf Crafts and Activities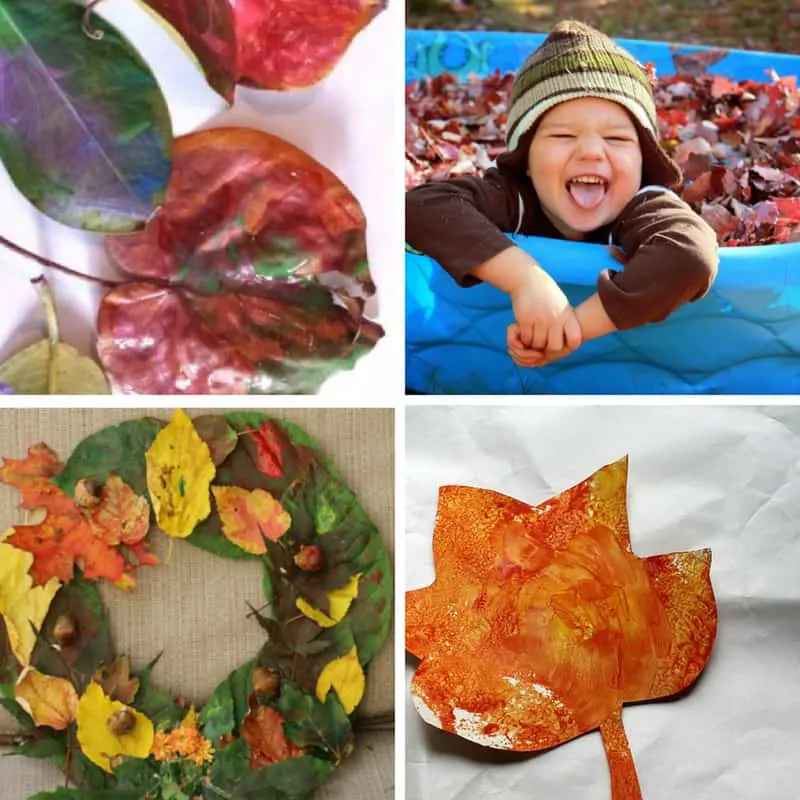 Leaf Painting - My Bored Toddler
Swimming in leaves - Fireflies and Mud Pies
Leaf Wreath - Mommy's Bundle
Sponge Painted Leaves - Teaching 2 and 3 Year Olds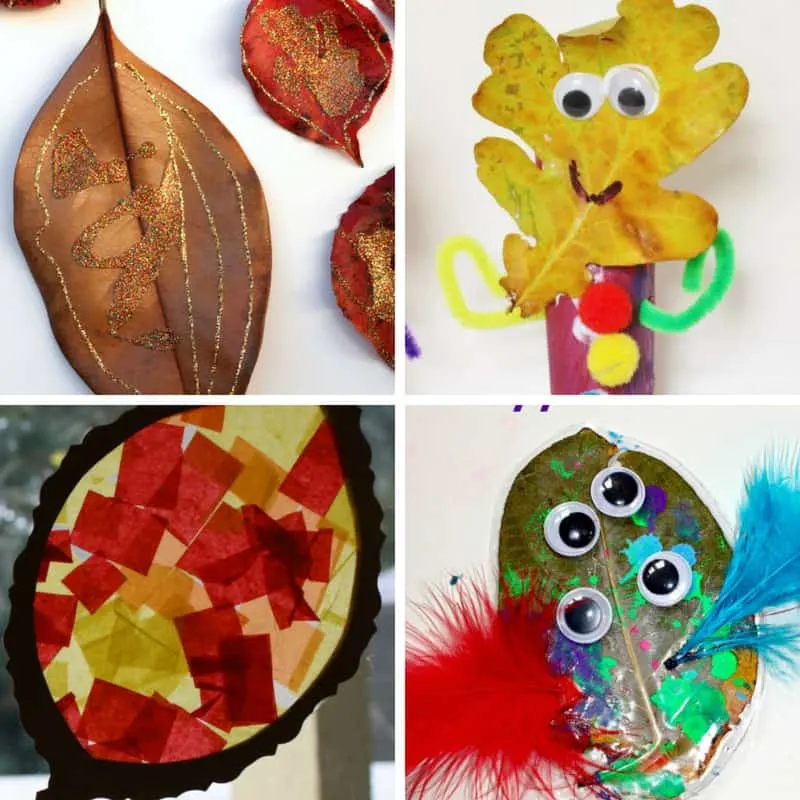 Glitter Leaves - Pink Stripey Socks
Leaf People - Thimble & Twig
Leaf Suncatchers - Fantastic Fun and Learning
Leaf Puppets - Messy Little Monster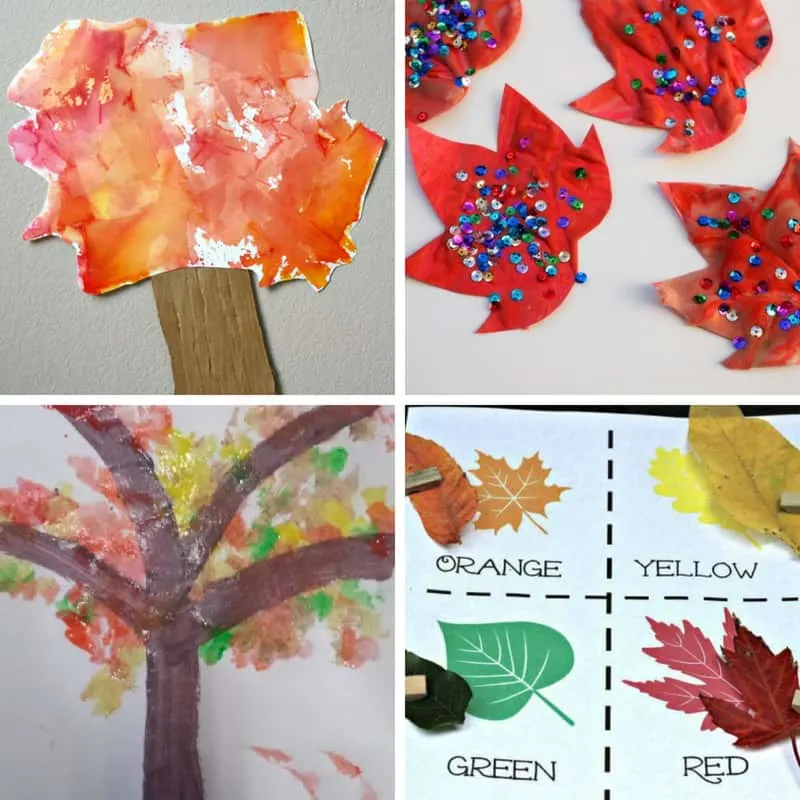 Tissue Paper Tree - Fantastic Fun and Learning
Puffy Paint Leaves - Pink Stripey Socks
Finger Painting Fall Tree - My Bored Toddler
Fall Color Hunt - KC Edventures
I would love to see some photos of your leaf activities and crafts - share them in our Facebook group or tag us on Instagram (@myboredtoddler) and use #MyBoredToddler so we can all see your pics.
Follow us for more toddler activity ideas
Some other great Fall content that you might like is:
Fall Sensory Bins for Toddlers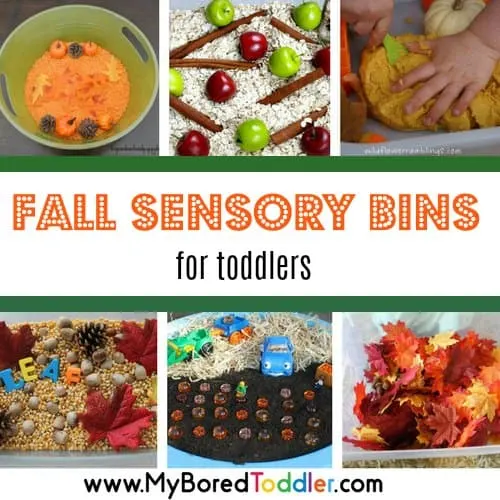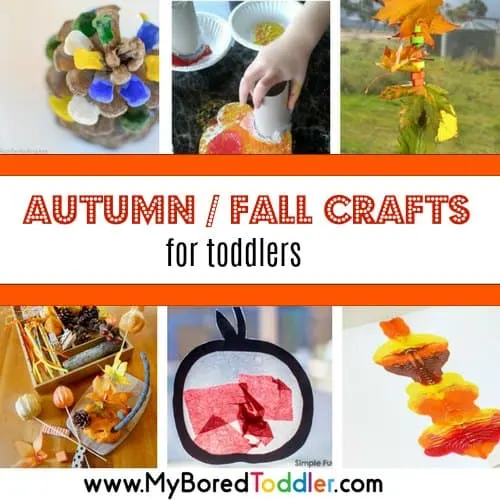 Why not PIN THIS POST to Pinterest