Make this fun leaf craft to explore nature with your toddler or preschooler. Toddlers will love choosing leaves to decorate to portray the members of their families.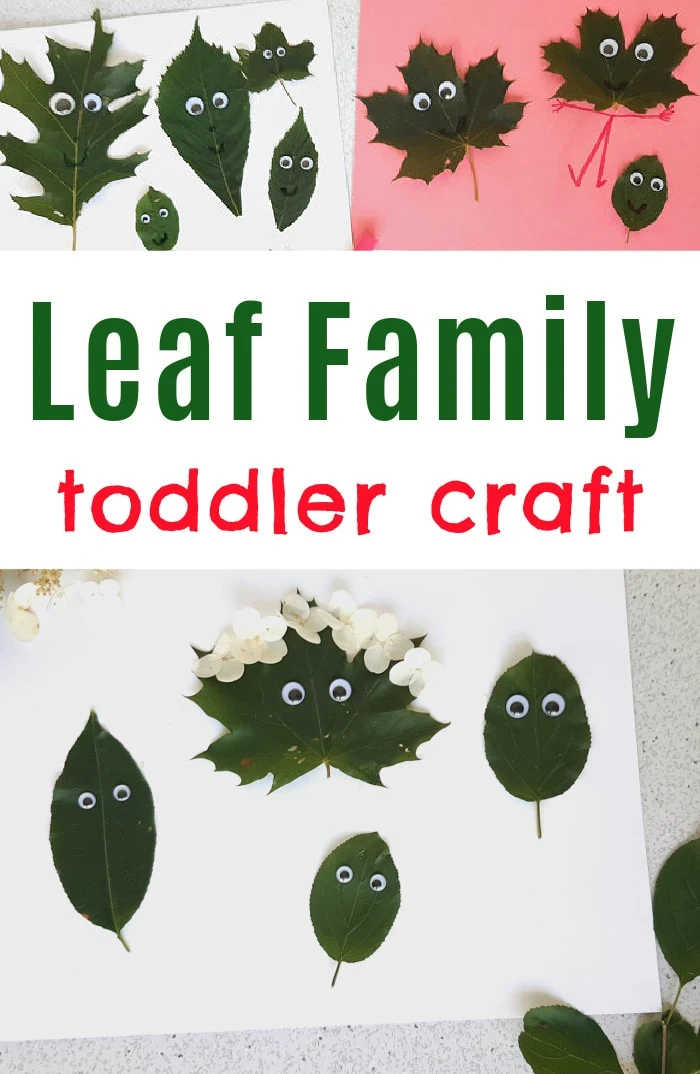 Leaf Family Toddler Craft
Playing outdoors provides lots of sensory awareness experiences for toddlers: sounds (buzzing bees, rustling leaves), and textures (soft petals, hard stones).
Observing different elements broadens kids' knowledge and experience, sharpening developmental skills as they play.
Nature crafts help toddlers explore their environment in creative ways. Crafts offer hands-on interaction of materials, discovering how things feel, smell, bend and curl.
This activity with leaves combines outdoor play gathering leaves, with indoor play creating family pictures. Your toddler can use leaves to represent the members of his or her family or other people they know or love.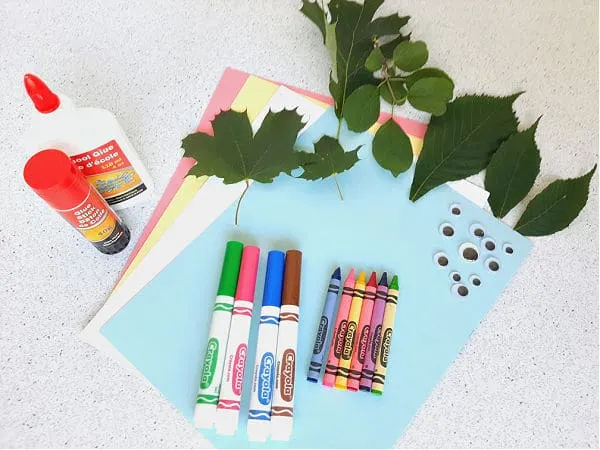 Supplies
Sturdy paper is recommended for this art activity. Lots of glue will be needed to secure the leaves to paper, and support drying without too much curling of leaves and paper.
Leaves in a variety of sizes of shapes will provide choices for your child, as well as add an extra layer of learning recognizing and naming the different leaves. Our project includes maple, oak, and poplar leaves.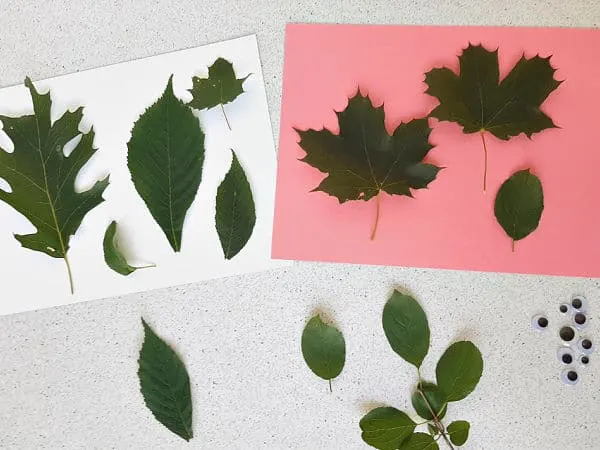 Invite your toddler to make a picture of family or friends with the leaves.
Arranging the leaves on the paper will be a big part of the process. Kids will be excited to choose the leaf that represents each family member or friend.
The people they choose may be as diverse as mom and dad and grandma, or a favorite aunt, cousin, or teacher. Allow your child the freedom to create the characters, even create new ones!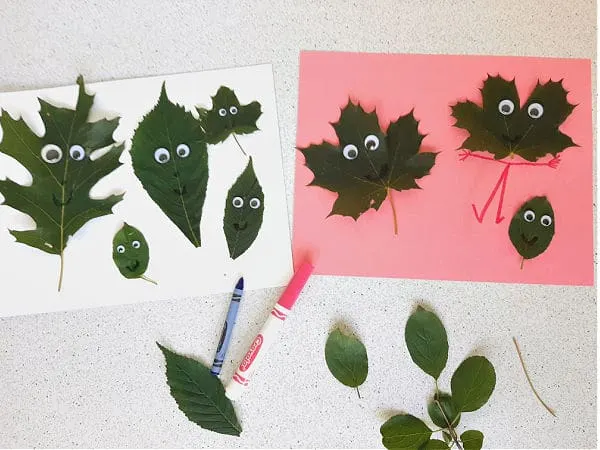 Add the eyes to the leaves. Nothing brings characters to life like the googly craft eyes. You can also add a mouth, hair and other facial details with a crayon or marker.
Draw arms and legs if preferred. Draw a scene around the characters, adding trees or flowers or a blue sky. Encourage your toddler to be creative with his picture.
Talk about the people your toddler creates, to support language and cognitive skills.
Who will this large leaf be in your picture?
How many people are in your picture?
I like the smile on this little person.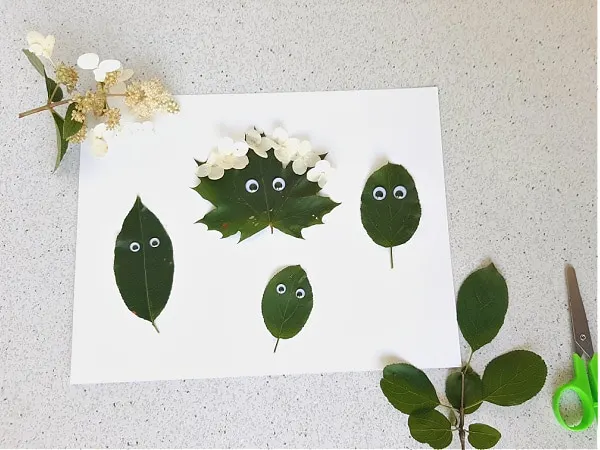 You might find small blossoms along with leaves of different colors that will also add variety to the picture.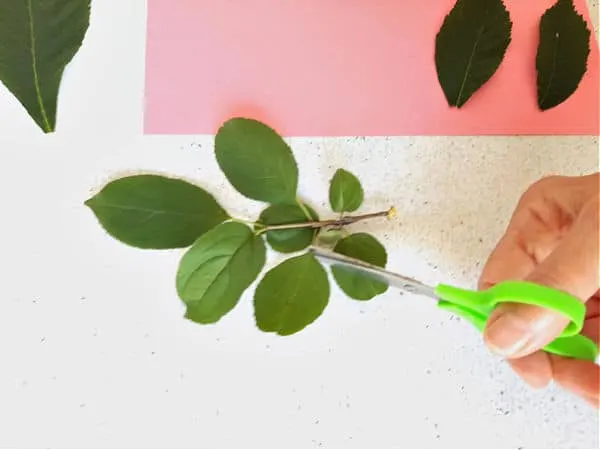 You could also cut up leaves and sprinkle on the picture for hair or decoration. Cutting large leaves is great scissor practice for your toddler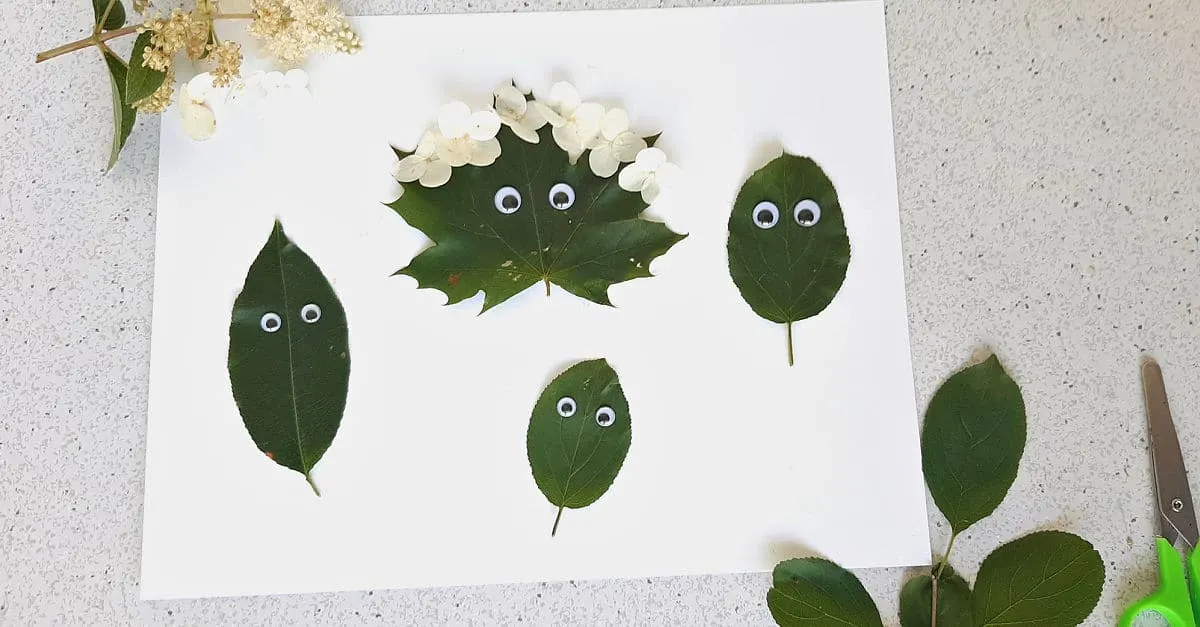 A simple nature craft like this one is perfect for toddlers. It needs little instruction, making it largely child-led. Simply set out the craft supplies and invite your child to create. Kids get to choose leaves, colors of paper and crayons, and the people represented in the picture.
Provide activities like nature crafts with easy setup and hands-on fun to make learning through play a breeze.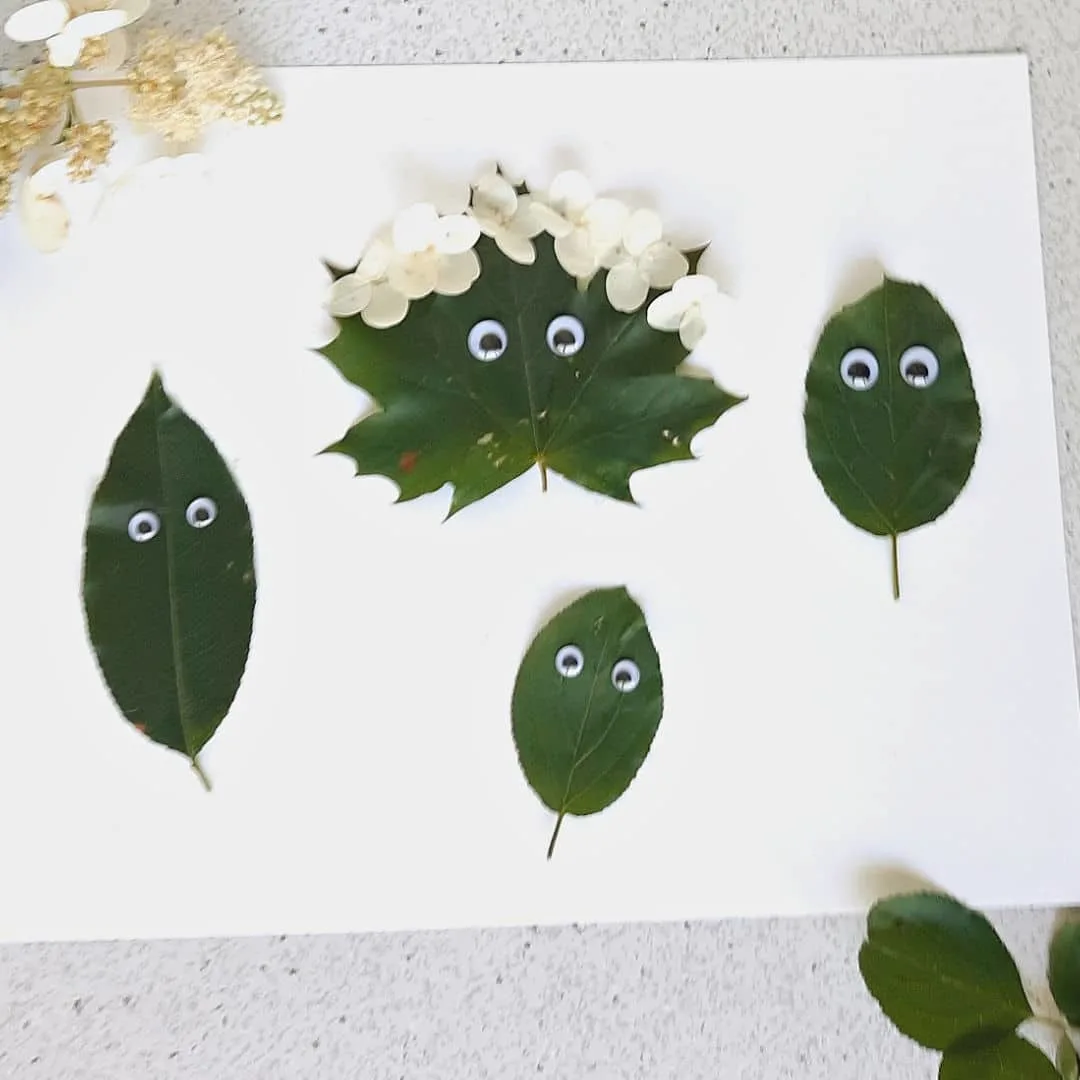 If you loved this post why not share a picture in our Facebook Group or on Instagram. Follow @myboredtoddler and use #myboredtoddler so we can all see!
SOME MORE FUN TODDLER ACTIVITY IDEAS YOU MIGHT ENJOY ARE: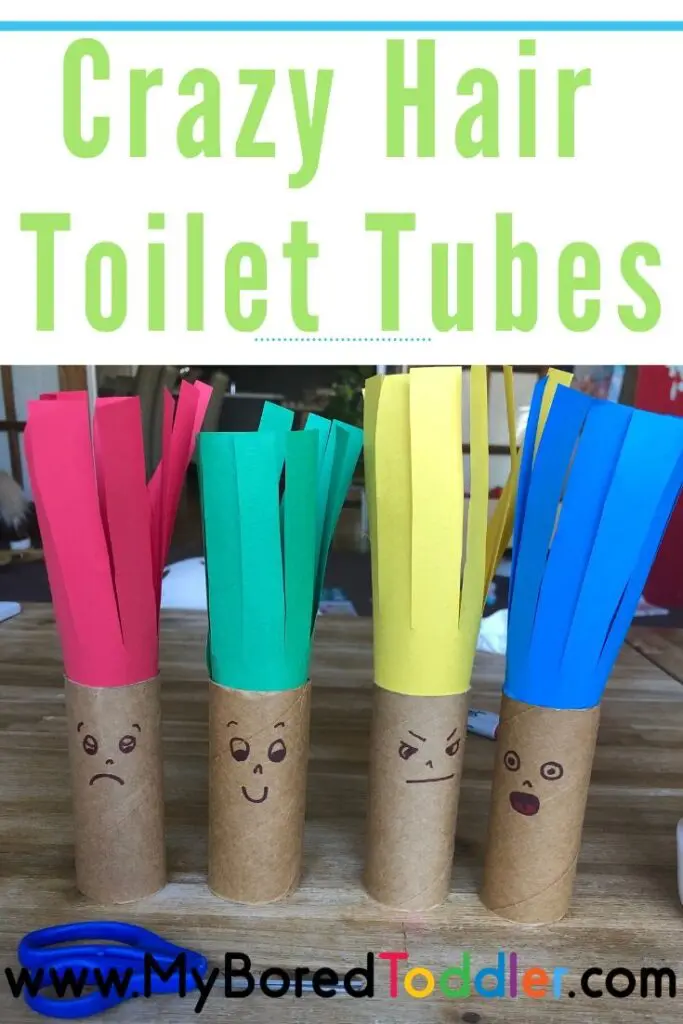 About the Author
Heather is a former preschool teacher and founder of preschooltoolkit.com, a website providing early learning resources for teachers and parents. She focuses on creating fun crafts and activities that engage developmental skills while promoting hands-on learning through play. Follow her on Facebook, Pinterest, Twitter, Instagram