We are loving these toddler Halloween sensory bins this year. While sensory play and sensory bins are always lots of fun, Halloween makes it even better!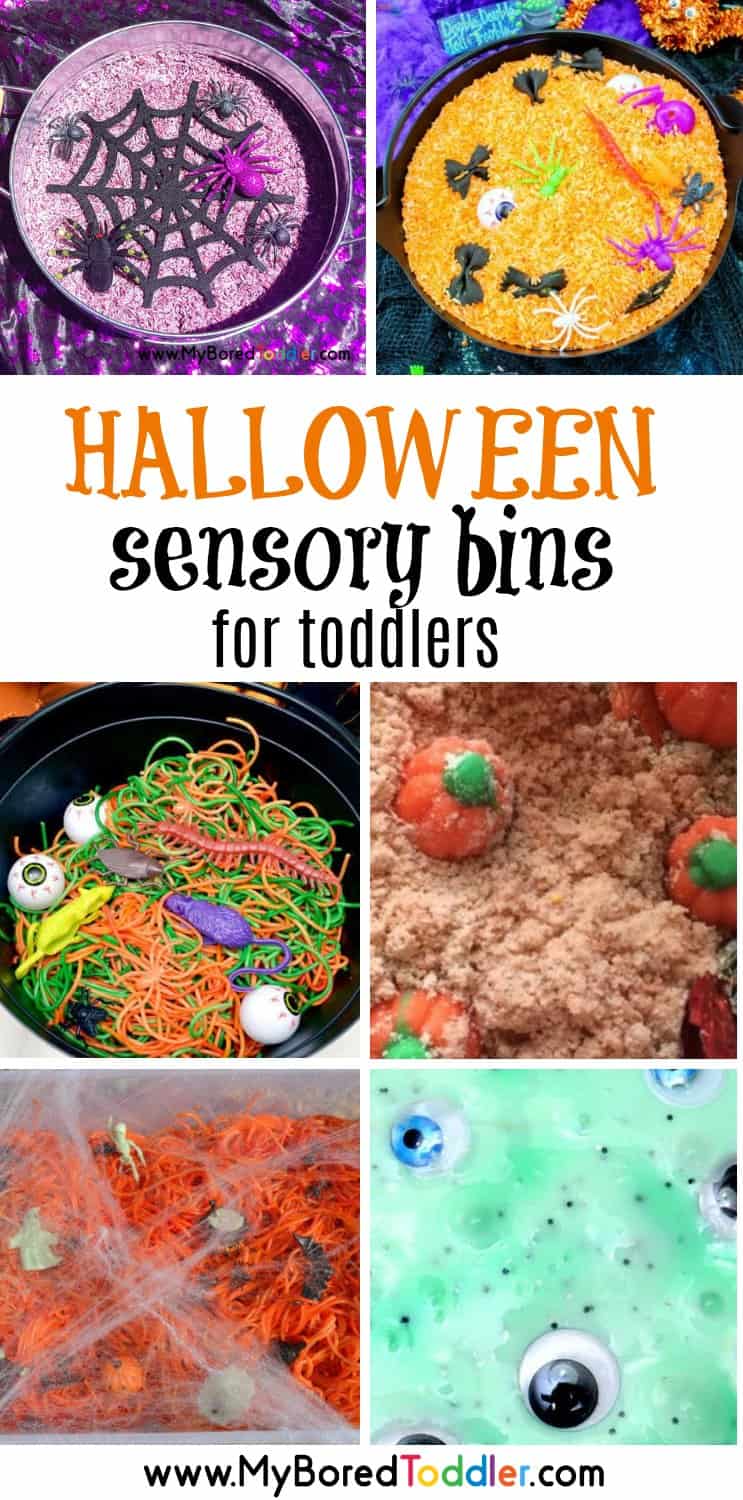 Halloween Sensory Bins for Toddlers
Sensory bins are just perfect for Halloween! Lots of slimy, squishy, sensory fun! These sensory bins have been very popular on our site this year so we thought we would round them all up in one place for you. When you set up a sensory bin remember that with most of these you can put a lid on them and pull them out another day. Leave a few days between activities (mix up the play with these Halloween crafts) and they'll feel like it's a brand new activity when you pull it back out.
We would love you to share your pics of your Halloween craft and activities in our Facebook group or over on Instagram. Tag @myboredtoddler and I'll pick my favorites to repost!
If you want some encouragement to do some Halloween crafts with your toddlers why not join our FREE 5 Day Halloween craft challenge.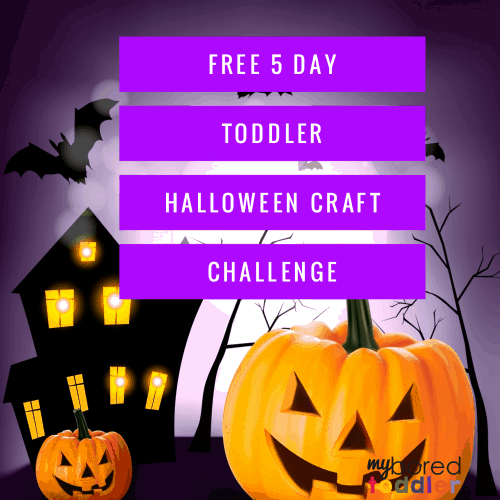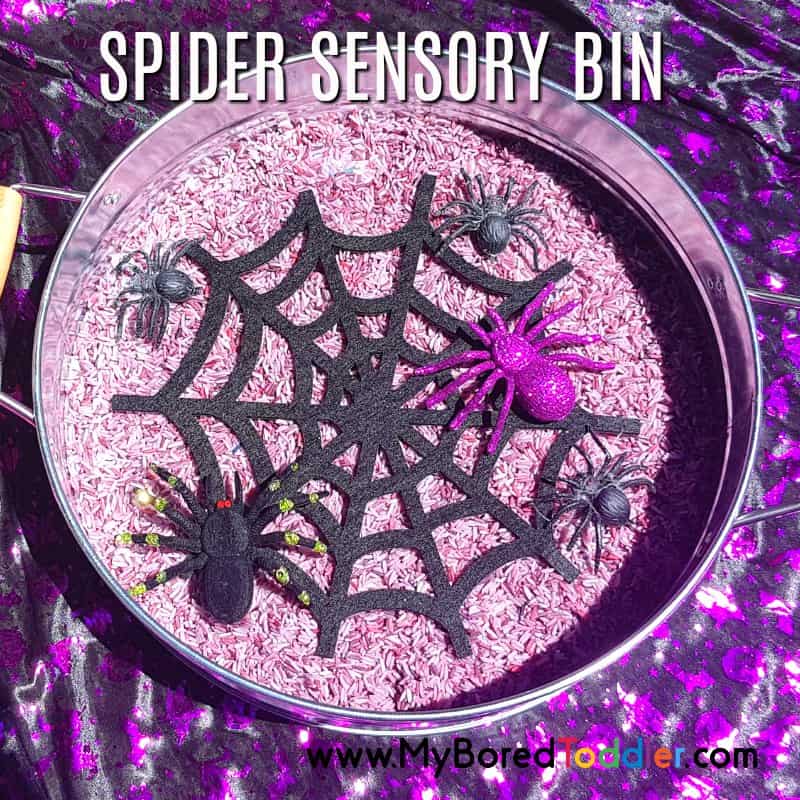 Yarn & Pom Pom Halloween Sensory Bin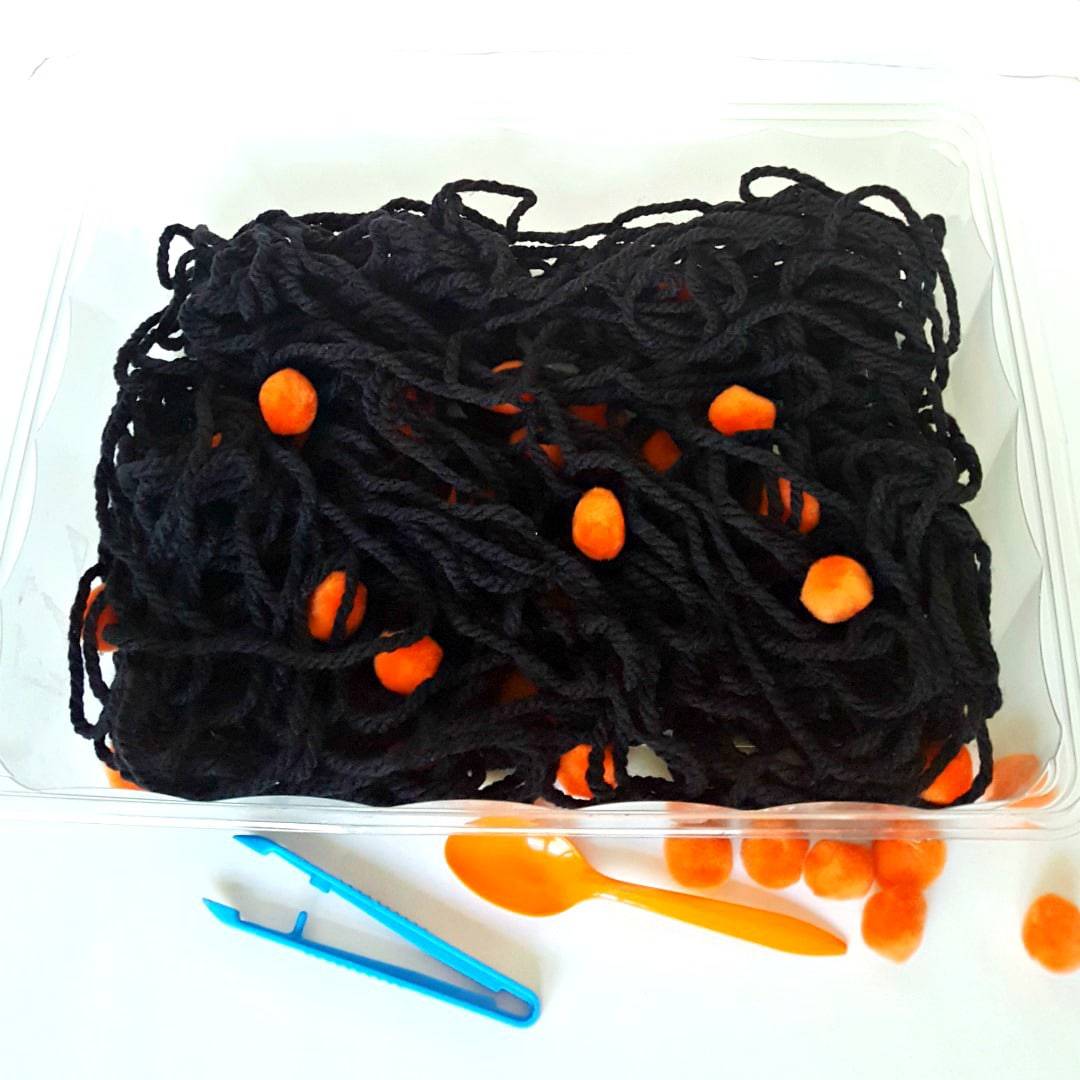 Shaving Cream Spiders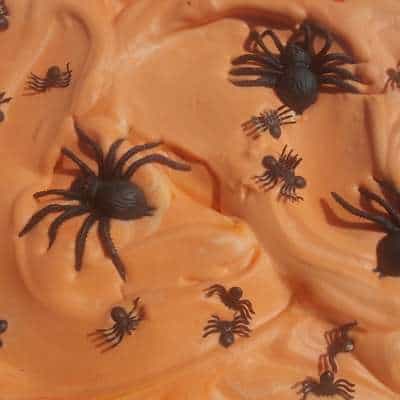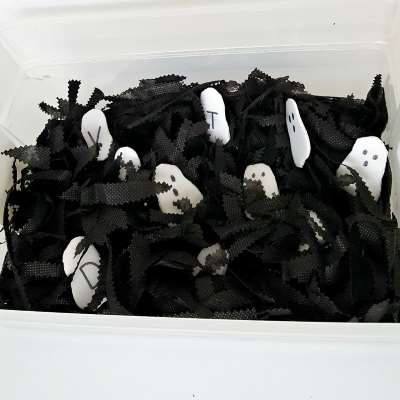 Some more great toddler Halloween Sensory Bins
We've searched around some fantastic blogs (so that you don't have to!) to find you even more great Halloween sensory bins that are just perfect for the toddler age group. If you're looking for more general sensory bins for toddlers you'll love our huge sensory bin collection HERE.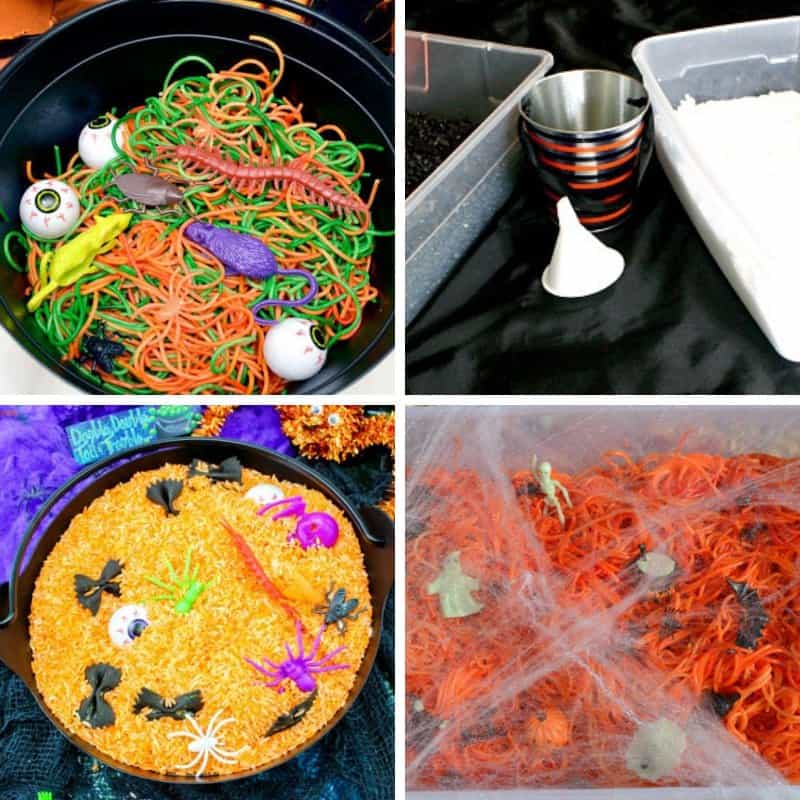 Witch's Potion Sensory Play - Kid's Craft Room
Black and White Sensory Bin - Fantastic Fun and Learning
Spaghetti Halloween Sensory Bin - Fun With Mama
Black Bat Witch's Brew - Natural Beach Living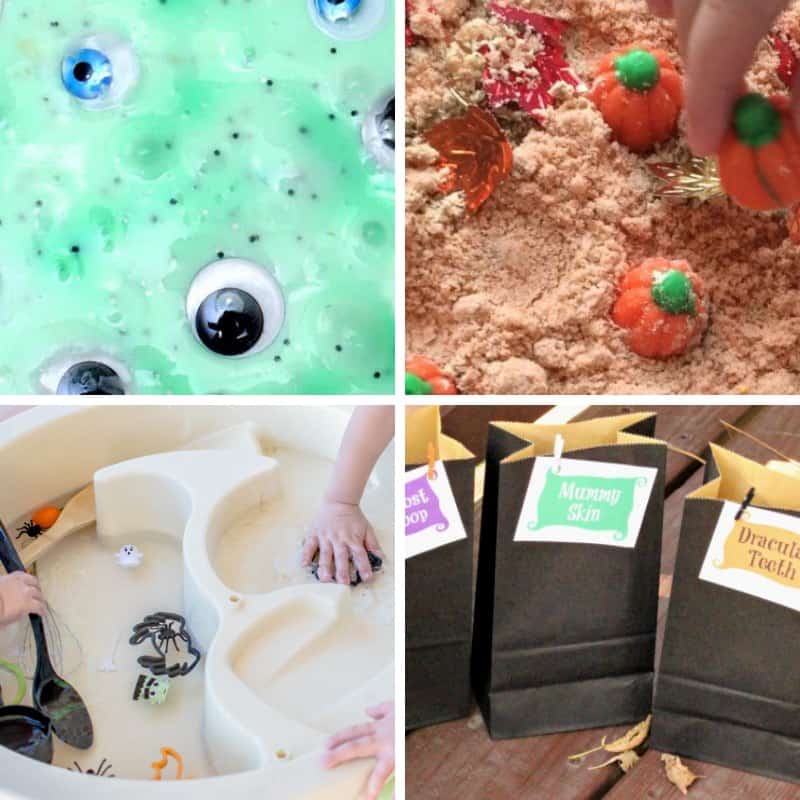 Eerie Eyeball Slime - Kid's Craft Room
Pumpkin Scented Cloud Dough - Parenting From the Heart
Halloween Sensory Soup - Simple Fun for Kids
Halloween Mystery Touch and Feel - KC Edventures
I hope your toddler enjoys getting messy with these fun Halloween sensory bins. We would love to see some photos of your activity – share them in our Facebook group or on Instagram (tag @myboredtoddler and use #MyBoredToddler so we can see – I'll share some of my favorites).
Some more Halloween activities you might like are: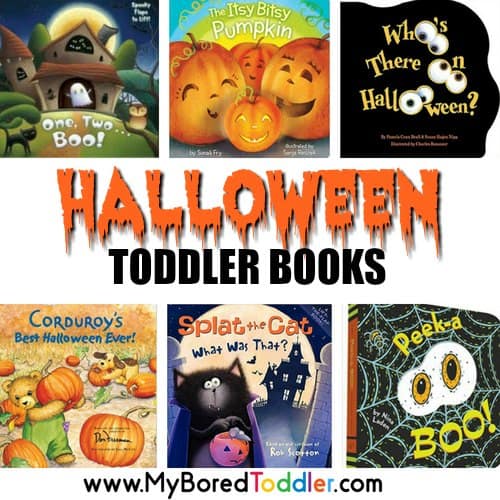 Sensory Halloween Play for Toddlers