Are you looking for educational programs with free trials for toddlers? I know that many of us are trying to homeschool our toddlers (or keep them busy while they homeschool their older children) so I thought I would share some of the best FREE trials I could find.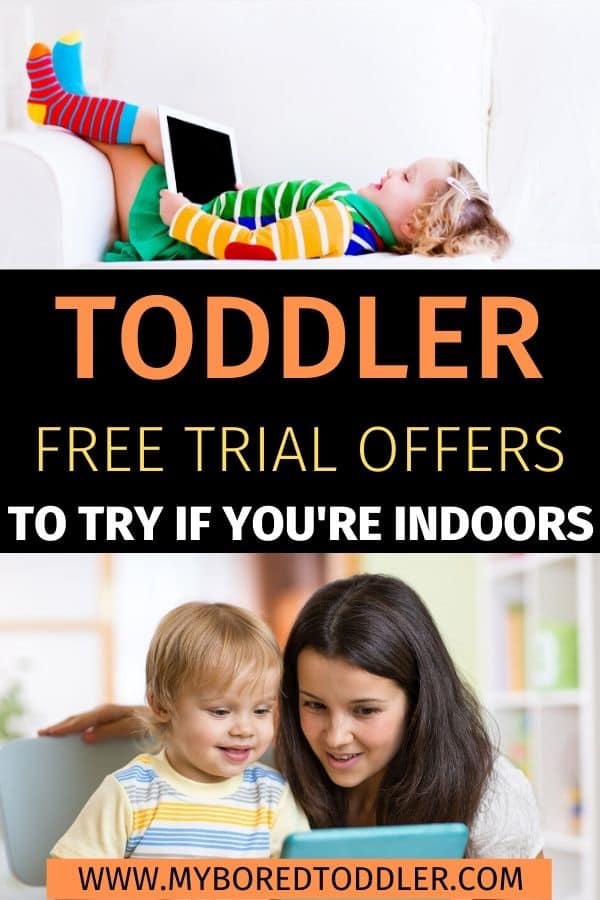 al)
Toddler FREE TRIALS (educational) to try
There are a lot of great educational apps and programs out there and they can get costly if you buy them all. Fortunately, almost all of them offer a free trial so you can check them out.
I've been testing these out and am sharing my favorites below. I tested most of these out during lockdown last year, but I've been adding to the list as new programs and offers come out.
I'd love to know which ones you love - share them with us in our Facebook Group.
The proven and personalized early learning program that helps kids ages 2-8 discover a lifelong love of learning. Designed by learning experts, HOMER takes each child's interest and ability and combines them to make learning fun!
Homer focuses on
Reading
Math
Social and Emotional Learning
Thining Skills
Creativity
Check it out with your 30 Day Homer Free Trial HERE.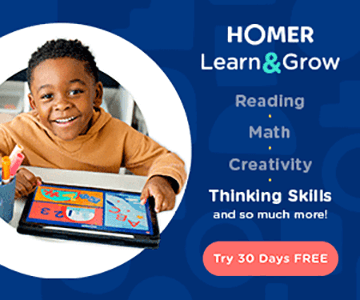 ReadingIQ - online library of children's books
I've been testing this one and it's really impressive. As a teacher, I have to say that this is the app that has impressed me the most. While I always prefer real books (see my favorite toddler books HERE), if you can't get to a library or are bored with the ones at home then this is a great alternative.
Some of the reasons I love ReadingIQ
add up to 3 children per account (there are different age levels too which is perfect)
audio version available
a great mix of classic and award-winning children's books
access them from your desktop, tablet, or phone
totally ad-free!
They have a great range of books and this is an app I would definitely consider keeping after the 30 days. Sign up for a free trial HERE.
ABC Mouse has always been a great app that I have used with both of my children - we are definitely using it much more at the moment! It is easy to use, has an app or can be used online, and is very educational. Another great feature is that you can use it with older siblings too. Get your 30 day FREE trial HERE.
Amazon Kids + (formerly Amazon Kids Freetime)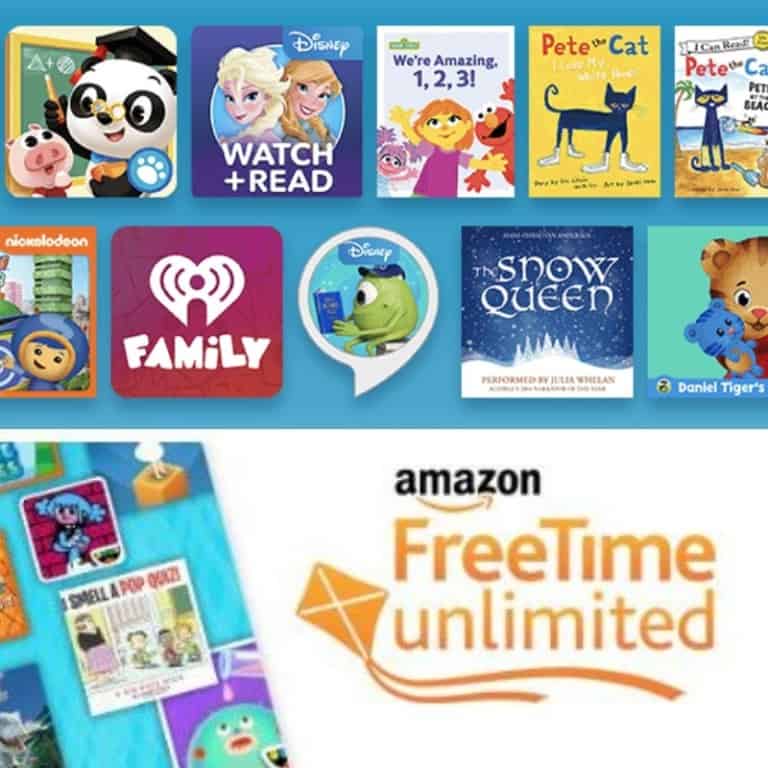 If you have a tablet then Amazon Kids+ gives you unlimited access to a huge range of children's apps and ebooks. You can access their 30 day FREE trial HERE.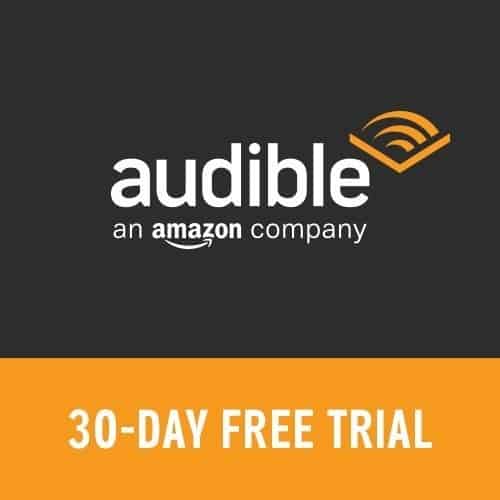 While I do find audible to be a bit expensive, they do have a one month free trial where you can download an audio book of your choosing (some of my favorite toddler audio books are HERE). It's also great for your own sanity so maybe download one for you too.
One thing I've loved lately about Audible is that they have added lots of children's books for free as long as you are a member - good ones too!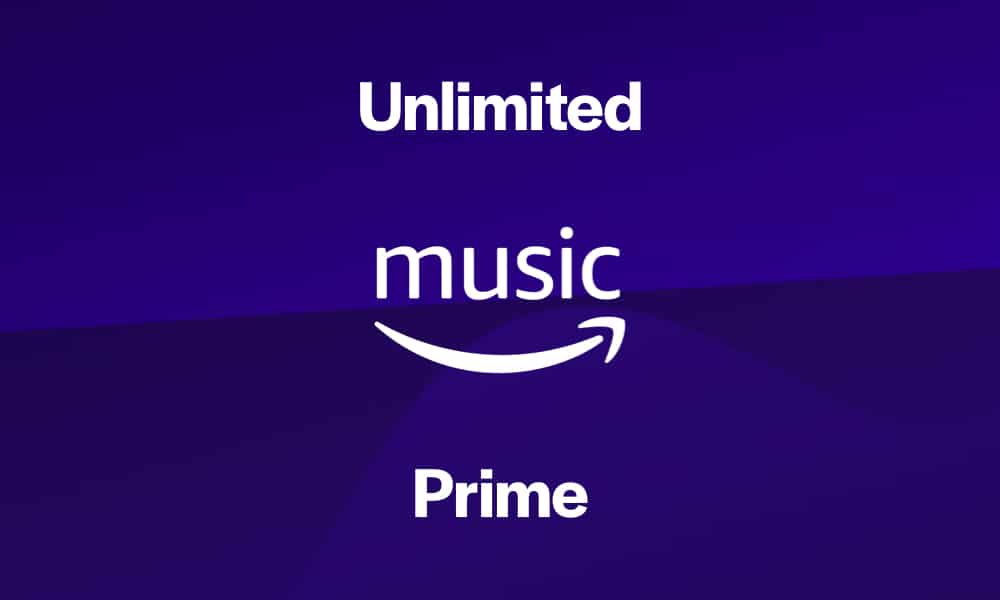 If there's ever a time to get access to the Frozen 2 soundtrack or your favorite Wiggles songs then this is it! Amazon music has a huge range of children's songs and playlists and they have a 30 day FREE TRIAL which you can access HERE.
ABC Reading Eggs 30 Day Free Trial
I've been using ABC Reading Eggs for many years now as it was (and still is) a popular program used in a lot of Australian schools. While the program was originally aimed at the preschool - primary age group, they have since introduced ABC Reading Eggs Junior which is aimed at the 2- 4 age group
You can read my full ABC Reading Eggs review HERE or jump straight to their 30 Day Free Trial HERE.
Are you looking for more Indoor Activities for Toddlers?
Make sure you join our Facebook Group where HEAPS of toddler activities ideas are being shared each day.
Join our FREE daily indoor activity challenge - a new activity guide each day full of SIMPLE activity ideas using items you should already have at home. JOIN HERE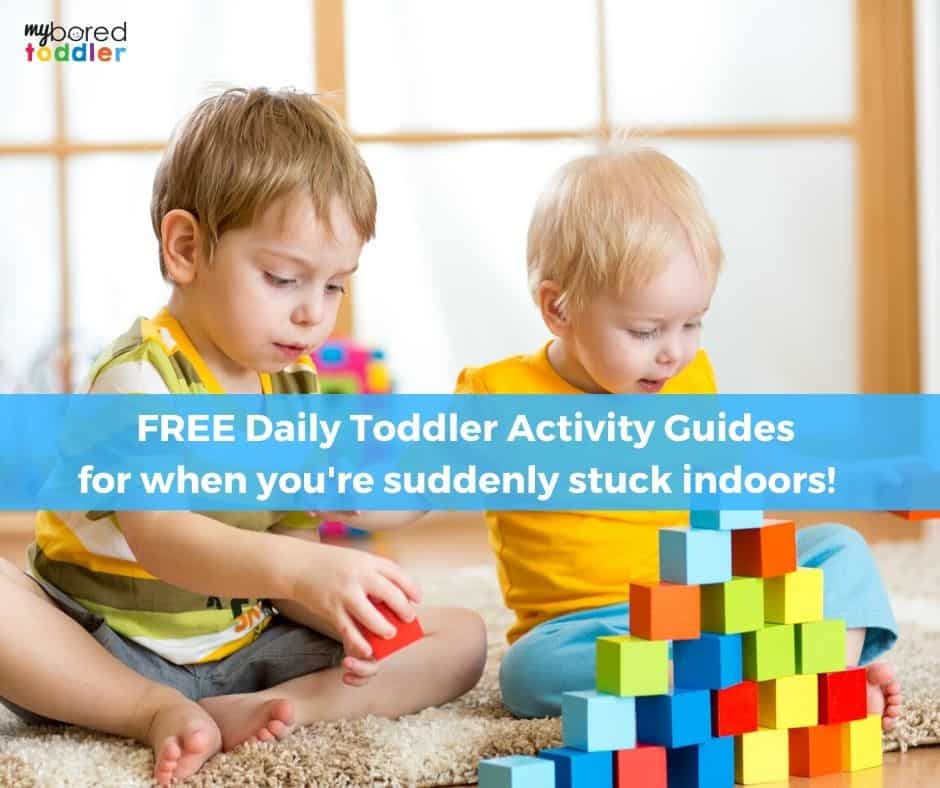 Are you looking to stock up on toddler items while you're stuck indoors? Here are 10 must have items!