Did you love listening to books on tape or CD when you were little? While the traditional talking books for toddlers are a bit harder to find now, these days it's all about audio books, and I've put together a list of some of the best audio books for toddlers and preschoolers - perfect for car trips and rest time.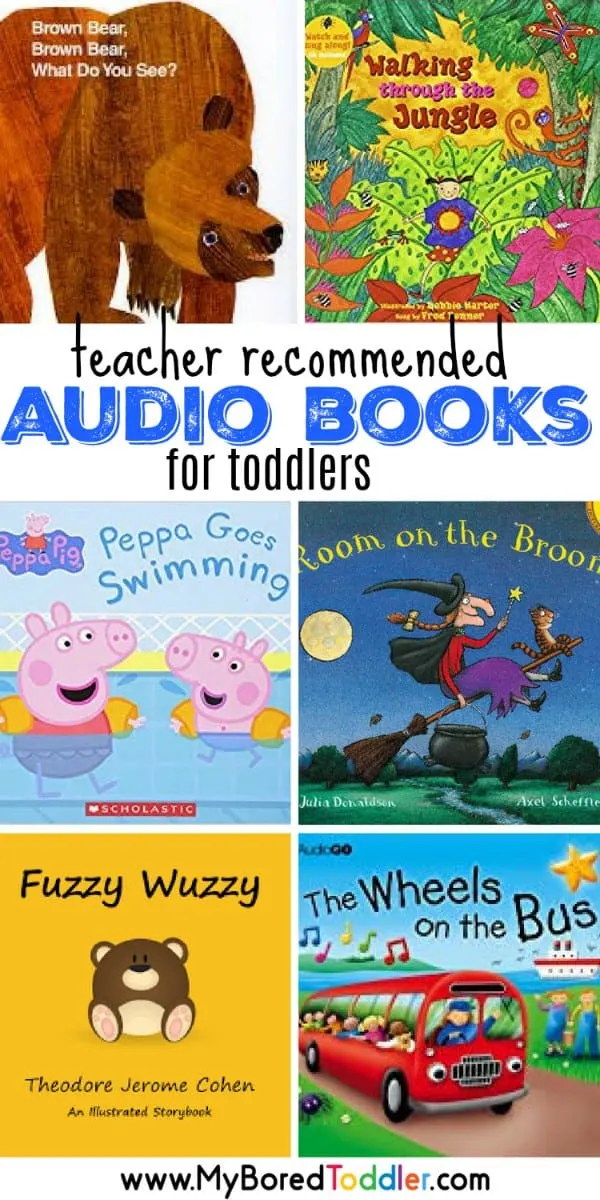 Does your toddler ever listen to audiobooks? This was something that I remember doing all the time as a child (books on tape - wow that shows my age, and then progressing to books on CD- some people even call them talking books) and I've recently started letting my toddlers listen to audiobooks too. They love it! To be honest, we do still have a collection of children's books on CD as my car is old enough to still have a CD player and they are great to keep them entertained in the car. We currently have the Lion King on repeat! If you have a more modern car than mine then you can play your audiobooks through your phone with an app like audible.

Listening is such an important skill and one that often gets overlooked now that everything is so interactive. While listening to stories, your toddler is learning about the structure of texts, increasing their vocabulary, identifying language patterns (rhyme, repetition etc), and most importantly, learning to love books. Even though they're only a little, they learn so much from listening.
We've been using Audible.com (they have a 30-day free trial) and I download them to my phone or Ipad using the free Audible app. Our favorite place to listen to them is in the car, but I'll often put one on when we have quiet time, or just before nap time. If we have a hard copy of the book, they like to follow along.
Searching for audiobooks can be a bit overwhelming and it's hard to find ones that are suitable for toddlers and preschoolers. Our favorite audiobooks so far have been:
1. Brown Bear, Brown Bear, What do you see? By Eric Carle - Get the Audio Book or Book and CD.
This is a classic Eric Carle book that you're kids will be reciting on their own eventually! It's a great book to act out as well.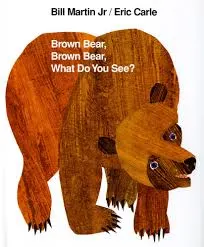 2. Walking through the Jungle By Stella Blackstone - Get the audiobook or book on CD.
We've had the CD version of this book for years (even before I had my own kids - we used it in the classroom all the time). It's such a fun book and the sounds that are included in the audio version make it even more fun!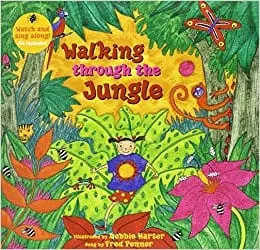 3. The Wheels on the Bus By BBC Audiobooks - Get the audiobook or book on CD.
It's a classic book to have as an audiobook so we couldn't leave out The Wheels on the Bus. This one is perfect for a sing-a-long and to break up those long car trips too!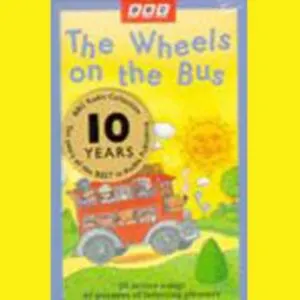 4. The Tractor Who Wants to Fall Asleep - Get the Audiobook
This book is so sweet! A perfect bedtime book that will quickly become a favorite.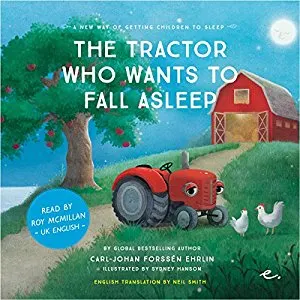 5. Monkey Puzzle by Julia Donaldson - Get the Audiobook HERE or the Book and CD HERE.
Julia Donaldson is one of my favorite children's authors and I know you'll enjoy this cute story too!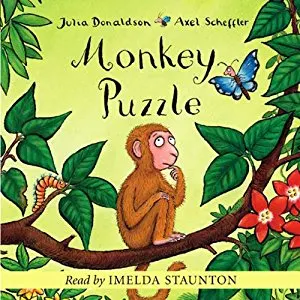 4. Peppa Goes Swimming Get the Audio Book HERE or the physical book HERE
Now this one is certainly not going to win any awards, but it can't be disputed that toddlers love that damn pig! I always have the motto that any reading is good so this one makes the list because my kids listened to it over and over and over again!
5. Room on the Broom - Julia Donaldson - Available on Audiobook HERE or Book and CD HERE.
If you haven't already got a copy of Room on the Broom, then you need to! There's a reason this is an award-winning children's book and a favorite with early years, educators, and parents, too.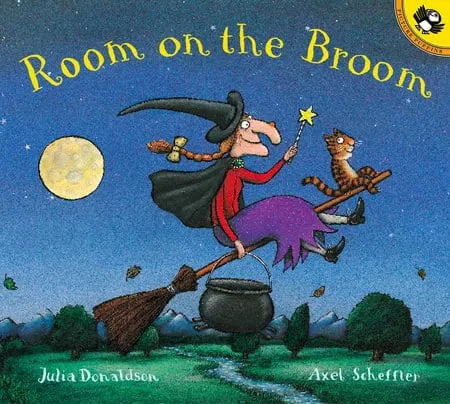 Fuzzy Wuzzy
This cute rhyming story about a fuzzy wuzzy bear is sure to be a hit with this age group - perfect for a bedtime story or to listen to in the car! Available on Audiobook HERE or in paperback HERE.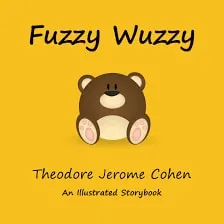 By signing up for a 30-day free trial here you are eligible for 2 free audio book downloads to get started.
I'd love to hear what audio books you think your toddler would love to listen to with their Audible free trial or any great ones that we can add to our list- let us know in our Facebook group or comment below.
You can also subscribe to our weekly newsletter and follow us on Facebook, Twitter , Pinterest and Instagram.
If you love these books then you'll definitely love our collection of 50 Great Toddler Books.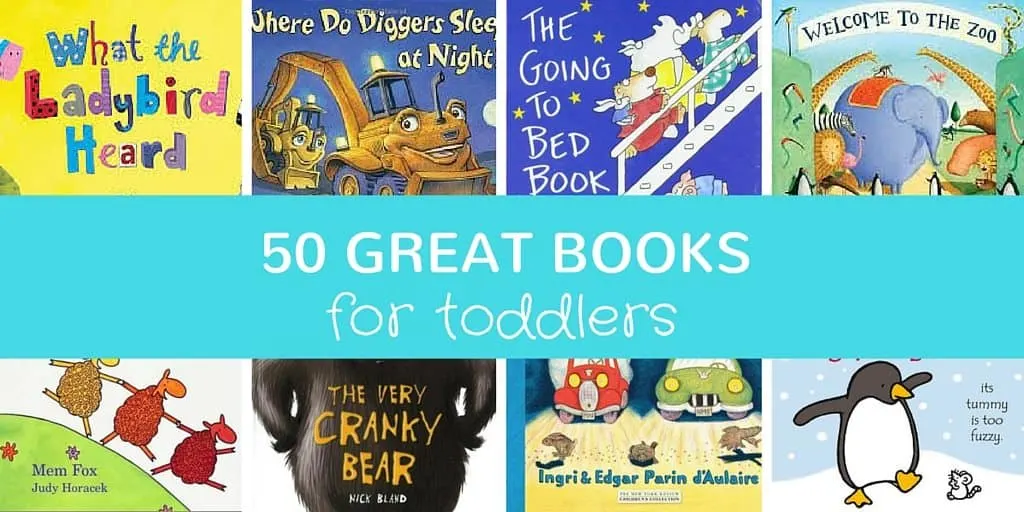 You may also enjoy our collection of The Very Hungry Caterpillar Activities.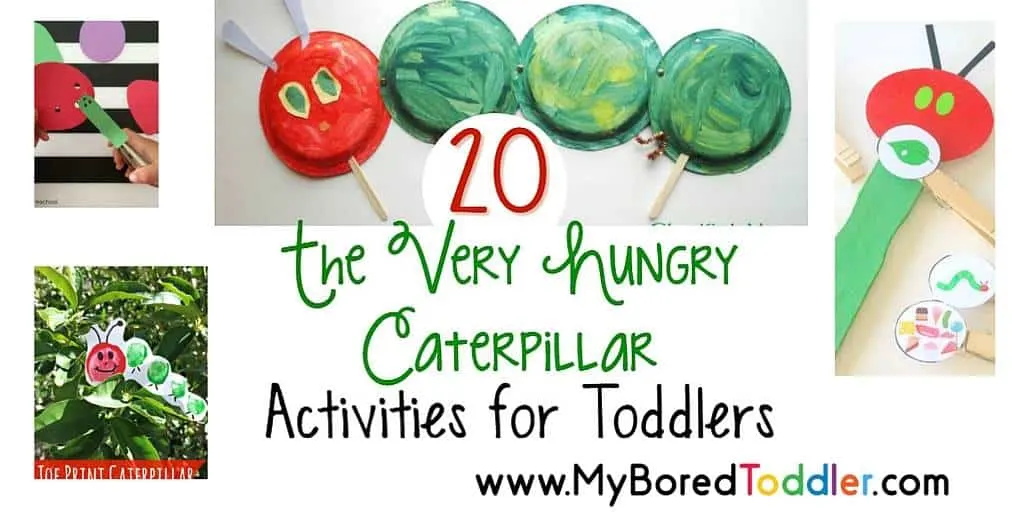 Or our ABC Activities for Toddlers