Are you wondering if ABC Reading Eggs program is suitable for toddlers? Does it have an app? How much does it cost? I've got all the answers for you below in our review of ABC Reading Eggs. You can also jump straight into a 30 Day free trial HERE if you want to test it out for yourself.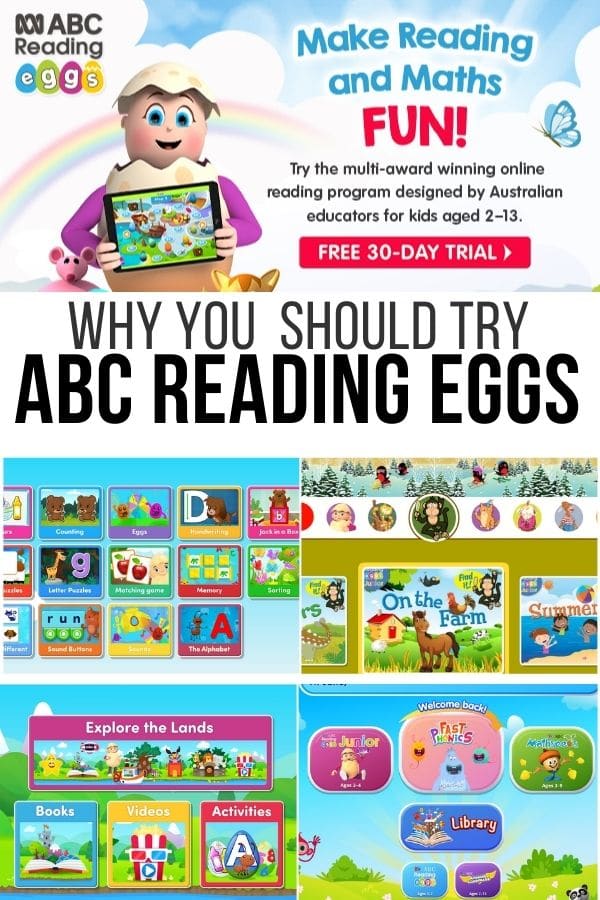 ABC Reading Eggs Review for Toddlers (and a FREE trial)
I've been using ABC Reading Eggs for many years now as it was (and still is) a popular program used in a lot of Australian schools. While the program was originally aimed at the preschool - primary age group, they have since introduced ABC Reading Eggs Junior which is aimed at the 2- 4 age group.
If you're not familiar with the program why not try out their 30 Day FREE trial- it's a great way to test out the program for yourself.
For this review I'm going to focus on the Junior program but it's worth noting that ALL of these other programs are also included in a subscription (and you can sign up multiple children on the same account - same price!).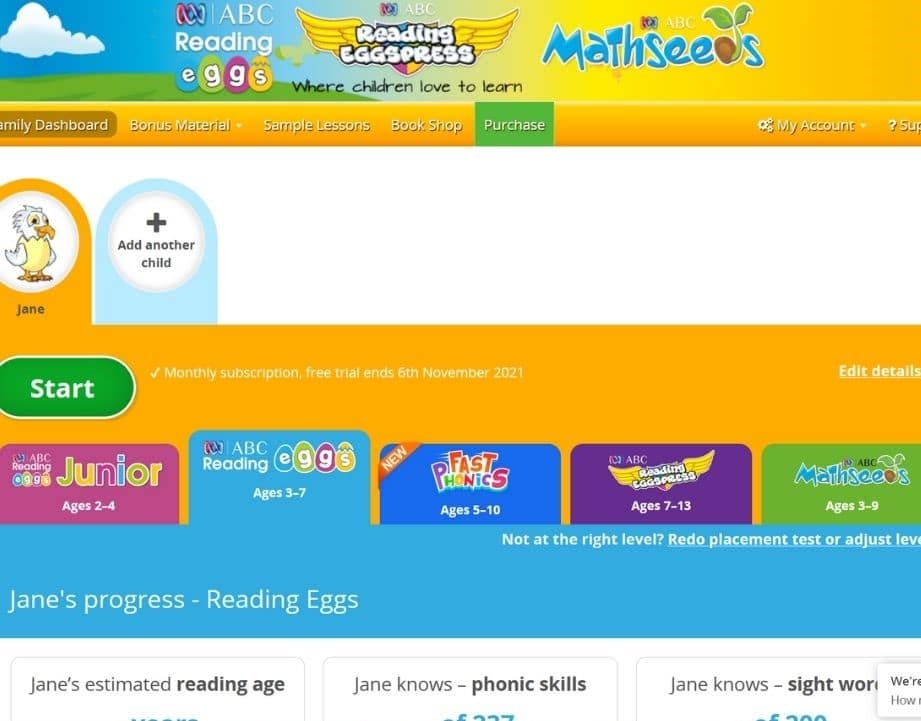 ABC Reading Eggs - ages 3- 7
Fast Phonics - ages 5 - 10
Reading Eggspress - ages 7 - 13
Mathseeds - ages 3 - 9
The program also comes with bonus printable activities that align with each lesson.
ABC Reading Eggs Junior Review
Want to take look around? Watch the video that I made which takes you through the Junior version of the program.
What's included in ABC Reading Eggs Junior?
When you first go into the Junior part of the app you have 4 main options. These are all safe for toddlers to click on and once they are in this section they can only access the Junior part of the program (an adult pin code is needed to go back to the main settings). If you've every given your toddler your phone or iPad only to find them swiping out and ending up on random apps you'll love this feature!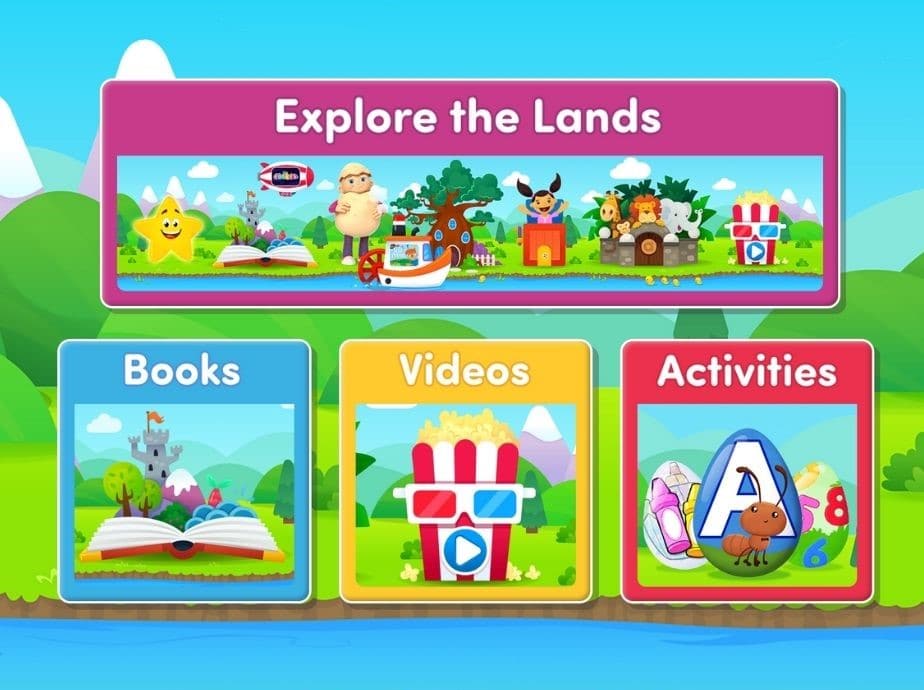 Books
There are hundreds of age appropriate books available to read online (250+ in fact). You have 2 options with these books - the computer can read them to your child, or you can switch that off and read them yourself. This is a great way to increase the amounts of books your child is reading and there's a good mix of fiction and non fiction books available.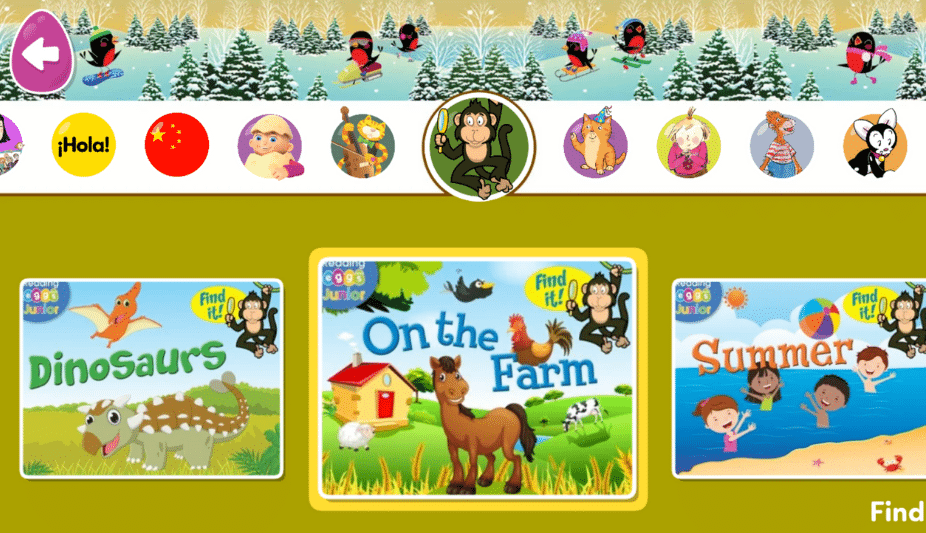 Reading Eggs Videos
The video library is a place you'll spend a LOT of time - it's full of educational and fun videos including a mix of traditional songs and new ideas. You'll find nursery rhymes, counting songs, alphabet songs and more in the video library. The videos are designed to build important skills like phonemic awareness, sequencing and alphabet knowledge.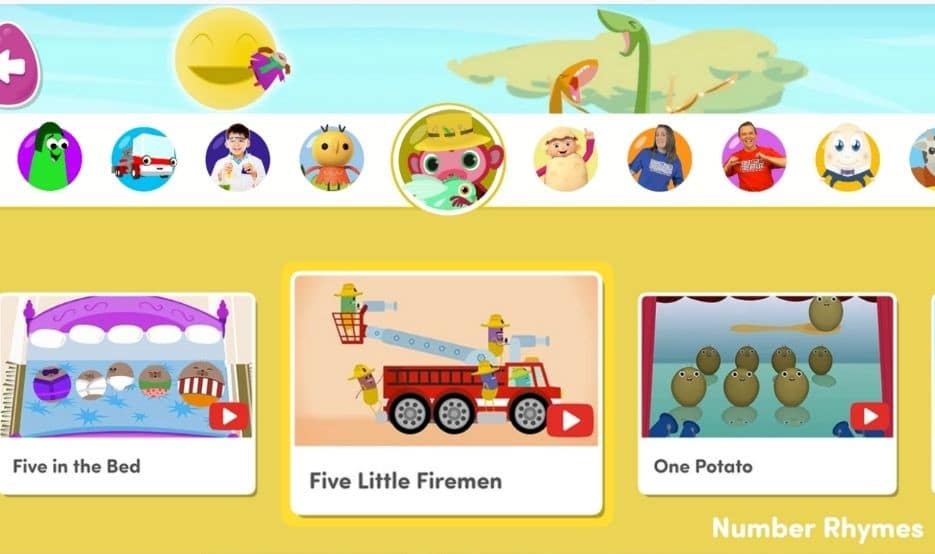 Games
If you've ever struggled to find educational and fun toddler apps you'll understand why I love the games section of ABC Reading Eggs so much! These are age appropriate, educational and there are no annoying ads! If you watch the video at the top of the page I take you on a quick walk through of some of these. Since you can get the program as an app, the games section is VERY convenient!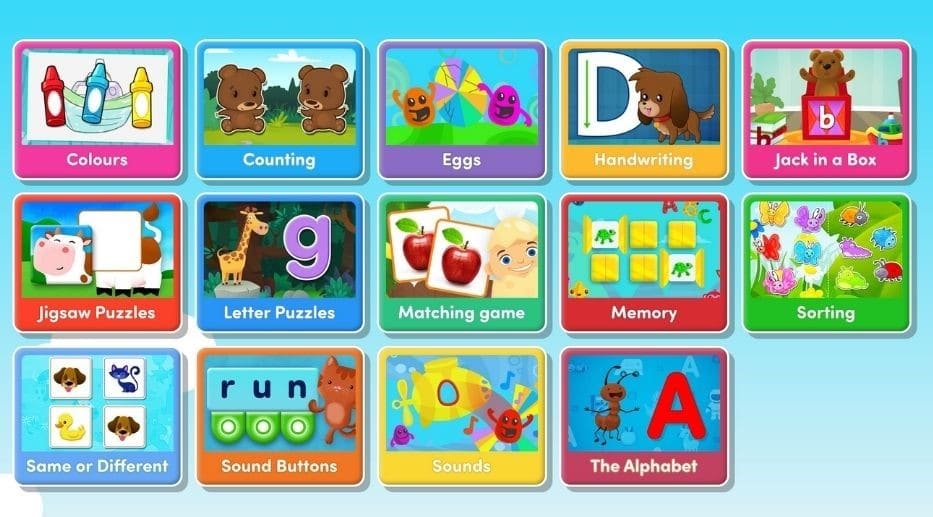 Printable Worksheet Library
Included in your subscription is a Free Printable section for toddlers as well, containing busy bags, I Spy Sheets, Clip Cards, Letter Puzzles and more.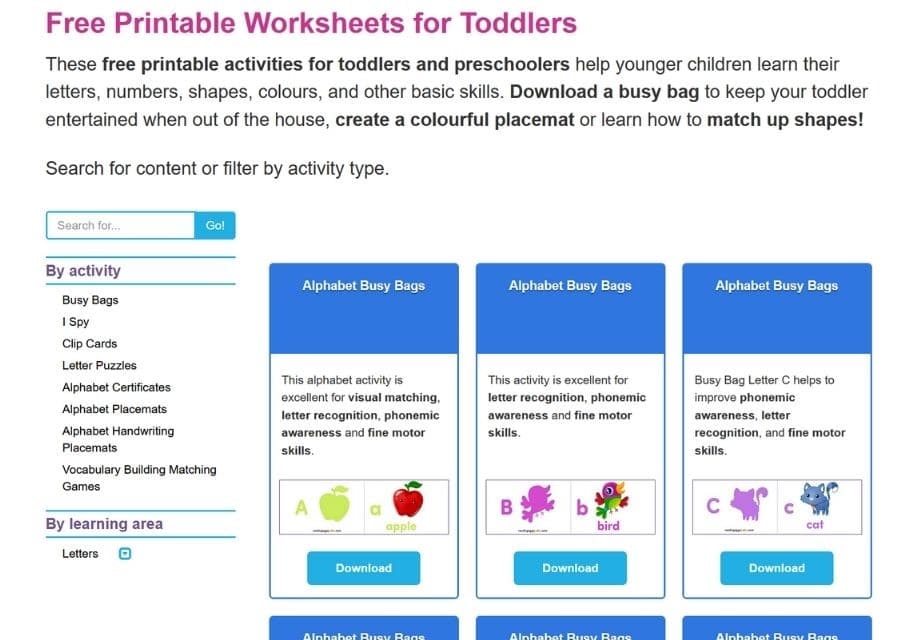 Is ABC Reading Eggs available as an app?
Yes! You can use your same login (don't forget to sign up for your 30 day free trail) to access ABC Reading Eggs on your computer or via the Android App or the Ipad app.
Can I use ABC Reading Eggs for my other children?
Yes! A great feature of Reading Eggs is that you can include up to 4 children in your profile for the same price (and can easily switch between them with the same login).
Your free trial gives you complete access to all of our five online education programs: ABC Reading Eggs Junior for ages 2⁠–⁠4, ABC Reading Eggs for ages 3⁠–⁠7, ABC Reading Eggspress for ages 7⁠–⁠13, Fast Phonics for ages 5⁠–⁠7 and ABC Mathseeds, our online mathematics program for ages 3⁠–⁠9!
There are very few educational programs that I recommend for the toddler age group and ABC Reading Eggs is definitely one of them. The Junior app is very impressive and definitely worth checking out!